Sitting In Bars With Cake (2023) – Review and Summary
"Sitting In Bars With Cake" will push you to be grateful for your best friend, or closest friend, as you watch two best friends hit many monumental moments – of which not all are positive.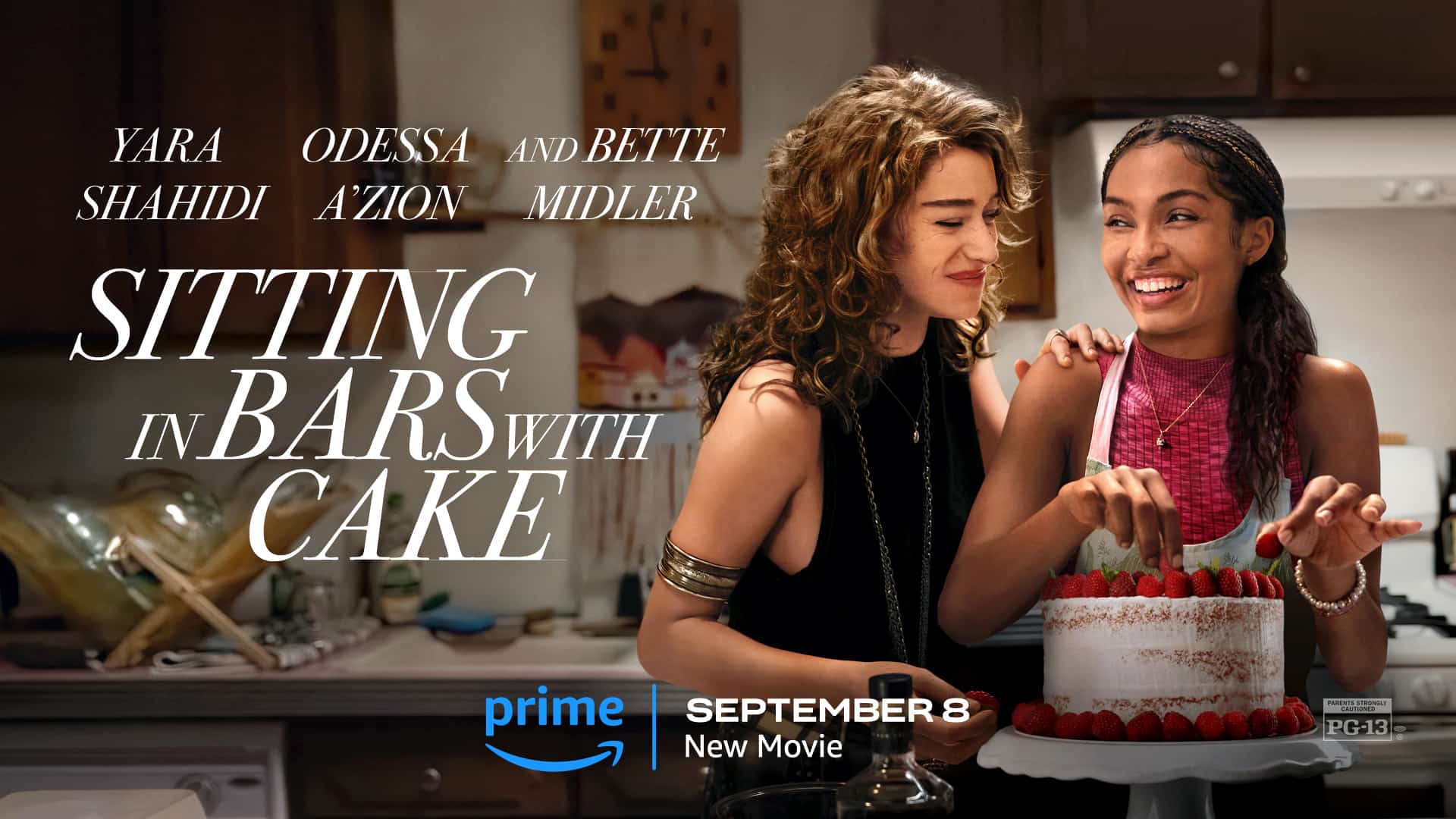 General Information
Director(s)
Trish Sie
Screenplay By
Audrey Shulman
Based On The Book By
Audrey Shulman
Date Released (Prime Video)
September 7, 2023
Genre(s)
Comedy, Drama, Young Adult
Film Length
2 Hours
Content Rating
Rated PG-13
Noted Characters and Cast
Liz
Maia Mitchell
Isaac
Navid Negahban
Tasha
Adina Porter
Benita
Bette Midler
Fred
Ron Livingston
Ruth
Martha Kelly
Corinne
Odessa A'zion
Jane
Yara Shahidi
Content Rating Explanation
"Sitting In Bars With Cake" contains:
Film Summary
This content contains pertinent spoilers. Also, images and text in this post may contain affiliate links. If a purchase is made from those sites, we may earn money or products from the company.
Jane and Corrinne have been friends for years, and at this point, they minas well be sisters. Their parents know and are more than cordial with each other, and Jane even moved from Phoenix with Corrinne to Los Angeles because she wanted to remain close. Jane even got a job where Corrinne worked to help you understand how much they enjoy spending time together.
But, the original plan for Jane wasn't just to tag along but prep to become a lawyer and go to the LA area's top universities. However, with her discovering her love for baking, it seemed her plans were changing slowly but surely. Add in Corrinne getting brain cancer, and it really pushed Jane to consider what she wanted and who she was, outside of her parents' influence and the inspiration Corrinne has been for most of her life.
Character Descriptions
Please Note: This character guide is not an exhaustive list of every cast member, and character descriptions may contain what can be considered spoilers.
Jane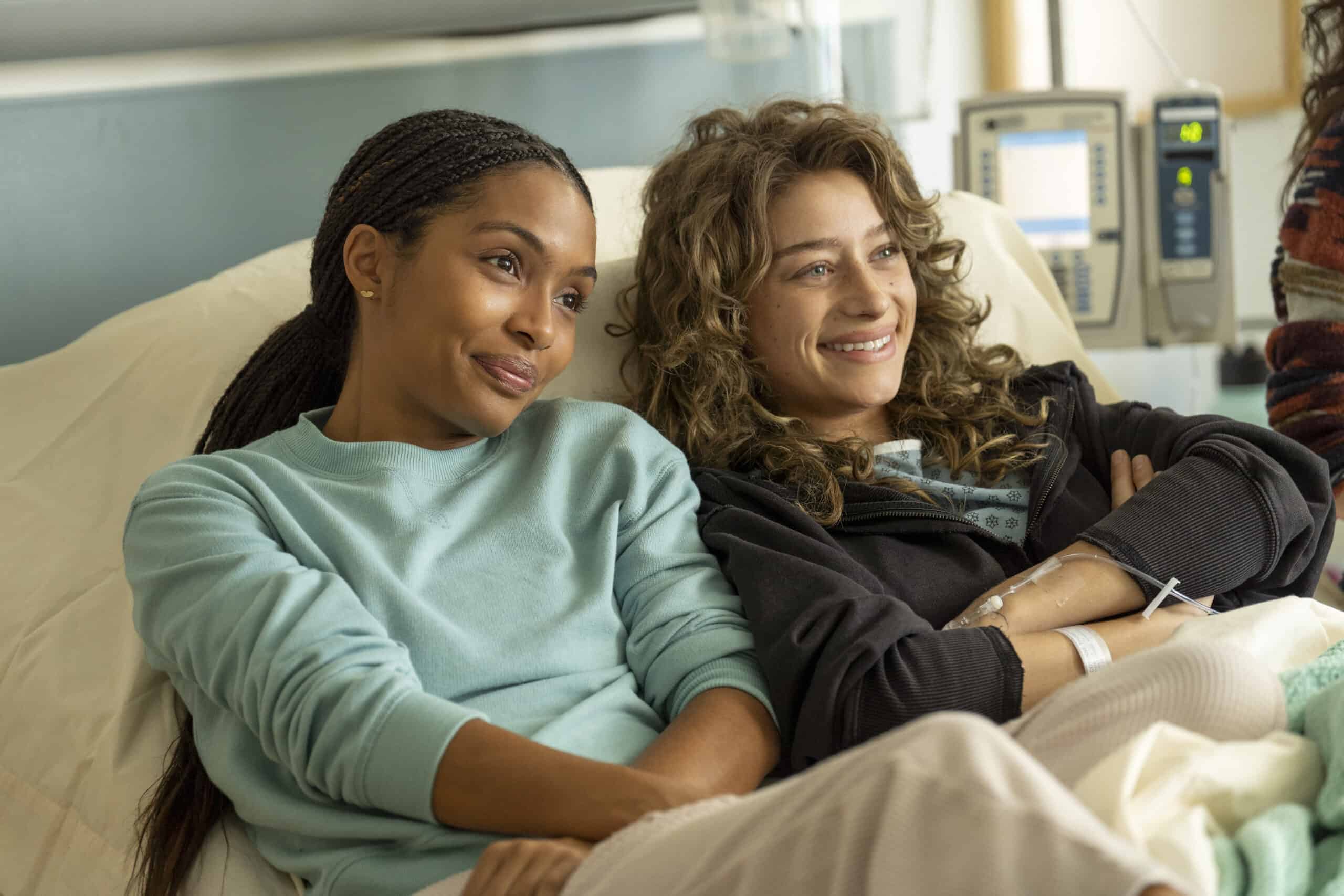 Raised by highly accomplished people in their fields, for Jane's entire life, there have been great expectations, and to live up to those expectations, she hasn't necessarily taken risks or explored what life has to offer. If anything, she lived vicariously through Corinne.
Corrinne
With Corinne's eccentric parents, it is only right that she is a bit of an odd one as well. But, it is what makes her lovable. She is hard working like her dad, has her mom's perseverance, and combines that with being extroverted? Corinne may not call her life perfect by any means, but her pursuit of living a good life for the last 24 years has been a ride.
Ruth
Ruth is Corinne's mom who shares her husband's desire to get things done, and while not the most lovey-dovey and touchy mom, she's dependable.
Fred
Fred, Corinne's dad, doesn't do well with being idle. He must always do something with his hands, especially when nervous, which leads to him constantly looking for things to fix—more so appliances, cars, and things of that nature than people.
Benita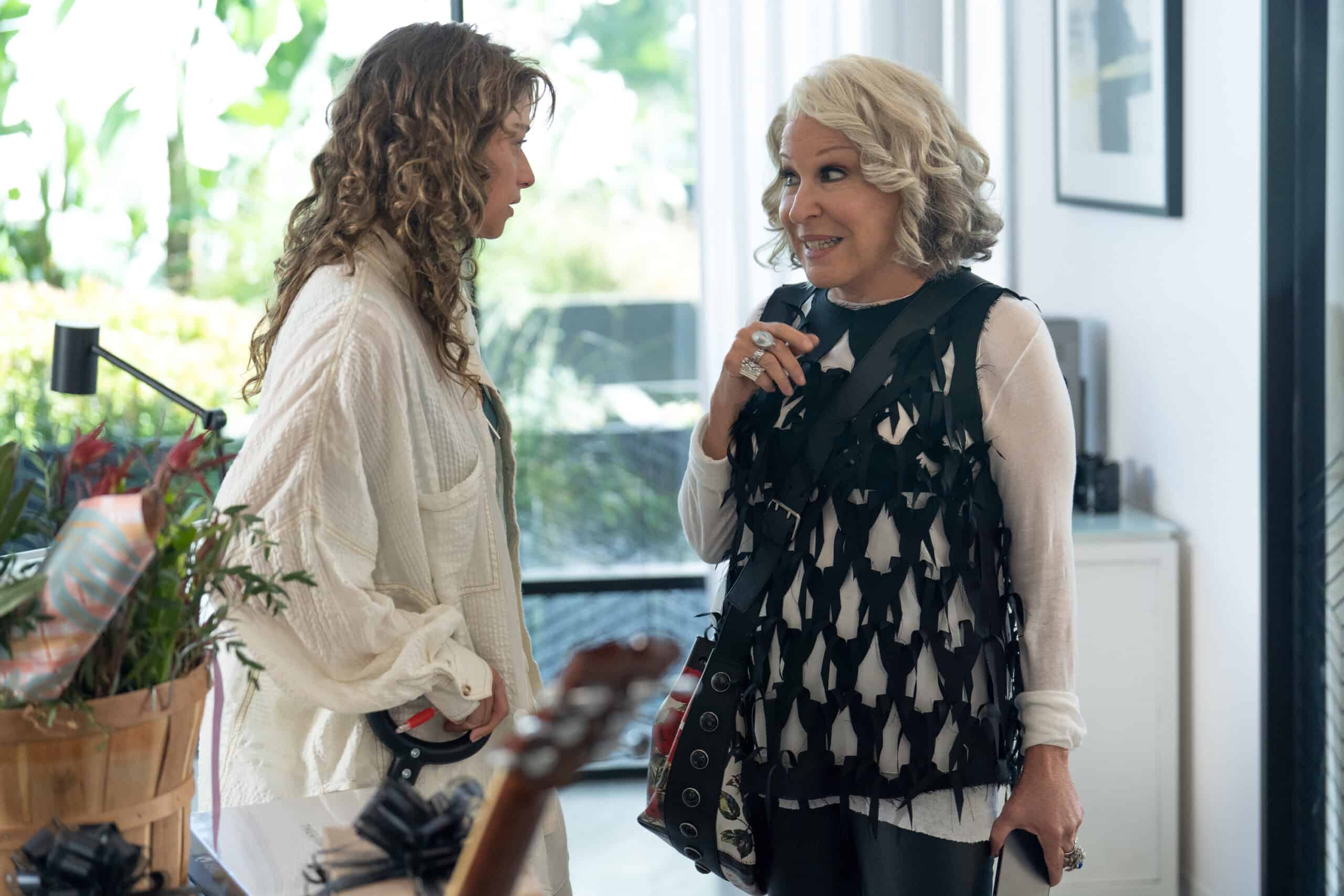 Benita is Corinne's boss, who owns an agency.
Tasha
Tasha is Jane's mom who is a lawyer, which is the career path she expects her daughter to follow.
Isaac
Isaac is a major player within immigration reform, even to the point of being a keynote speaker.
Liz
Liz is a member of Jane and Corinne's friend group (who isn't in the movie much).
Collected Quote(s)
I'm not brave; I'm just a show-off.
— Corinne
Are we going on dates, or are we dating?
— Jane
Review
---
Community Rating:
---
Our Rating: Positive (Worth Seeing)
Who Is This For?
Those who enjoy watching long friendships show you that love isn't exclusively romantic.
Notable Performances or Moments
A Real Sense These Two Are Best Friends
Often when you see something based on a true story, it is usually a crime drama and the details that matter have less to do with feeling and more with what is depicted. In the case of "Sitting in Bars with Cake," you get what truly matters. Not the facts of what kind of cake was made, that Corinne got cancer, but the sense that their relationship was real and intimate in ways that allow you to understand these two were soul mates. That they loved each other beyond any ex, and the only one who could honestly compete would be their parents.
Highlights
The Parents
You likely remember Martha Kelly, who plays Corinne's mom, Ruth, from "Euphoria." That same deadpan performance is brought to this movie, but now it is loving but still very much hilarious. Whether or not it is intentionally hilarious or not is hard to say, but paired with Ron Livingston as Fred, you see what looks like a real couple, never mind a couple that could produce Corinne.
The same goes for Jane's parents. Mirroring Shahidi's background, with a Black mom and Iranian dad, we have Tasha and Isaac, who may not make as much of an impression as Ruth and Fred since they aren't comical, but their casting makes sense.
I'd even add that, as they show themselves to be one big happy family, you come to appreciate Fred and Jane's scenes as you see similarities between them, and while the same can't be said about Corinne's relationship with Jane's parents, you can see an investment that makes her more than their daughter's little friend.
On The Fence
Friends And Lovers Are Forgettable
Outside of the leads and their parents, everyone else is rather forgettable. If they aren't familiar faces like Maia Mitchell or Better Midler, you likely won't remember much about their character, and even in the case of Mitchell and Midler, it isn't like they are given strong supporting roles. Mitchell is memorable purely by face and Midler? It's because she is Corinne's boss. But as for specific things they said or did, nothing comes to mind days separated from watching this, and while no one is a liability, they aren't an asset either.
Shahidi and A'zion Are Basically Playing Who We Usually See Them As
This film partly rides on you enjoying the persona Shahidi and A'zion have brought to past roles and who they appear to be in public. Shahidi is the studious one who sometimes seems stuck on a path set for her and starts to meander as she realizes she has options. Meanwhile, A'zion gives you that wild child who has a plan and dreams, which are being executed, but as much as she may have matured where necessary, she refuses to give up her heart of a kid.
As a fan of both, it's fine for me to see them be in their comfort zone, and with that comfort, both find it easy to play off of one another. However, if you don't like what can be considered their shtick, you may not enjoy what they have to offer in "Sitting in Bars with Cake."
Recommendations
If you like this movie, we recommend:
Check out our movies page for our latest movie reviews and recommendations.
FAQs
Answers to some questions you may have regarding this movie:
The Reason The Movie Is Named "Sitting In Bars With Cake"
Because originally, the film is about Jane bringing various kinds of cakes she has made to bars to meet a guy.
Does " Sitting In Bars With Cake" Setup A Sequel or Prequel?
No
Does " Sitting In Bars With Cake" Have A Mid-Credit or End Credit Scene?
No, but there is an epilogue giving you more details about who this movie is based on.
---
Follow, Like, and Subscribe
Community Rating: 0.00% (0) - No Community Ratings Submitted (Add Yours Below)
Sitting In Bars With Cake (2023) – Overview
Summary
While most actors play characters firmly in their wheelhouse, there is no denying that what you see is still touching and can pull on your heartstrings.
A Real Sense These Two Are Best Friends -

87%

The Parents -

83%

Friends And Lovers Are Forgettable -

74%

Shahidi and A'zion Are Basically Playing Who We Usually See Them As -

76%
Highlight(s)
The Parents
A Real Sense These Two Are Best Friends
Disputable
Shahidi and A'zion Are Basically Playing Who We Usually See Them As
Friends And Lovers Are Forgettable