"Hocus Pocus 2" might be one of the few sequels you likely didn't ask for that is far better than expected.
Director(s)
Anne Fletcher
Screenplay By
Jen D'Angelo
Sequel To
Hocus Pocus (1993)
Date Released (Disney Plus)
September 30, 2022
Genre(s)
Comedy, Fantasy, Young Adult
Duration
1 Hour 47 Minutes
Content Rating
Rated PG
Noted Cast
Gilbert
Sam Richardson
Winifred Sanderson
Bette Midler
Mary Sanderson
Kathy Najimy
Sarah Sanderson
Sarah Jessica Parker
Becca
Whitney Peak
Izzy
Belissa Escobedo
Cassie
Lilia Buckingham
Reverand/ Mayor Traske
Tony Hale
Teen Winifred
Skyla Sousa
Teen Mary
Aiden Torres
Teen Sarah
Emma Kaufman
This content contains pertinent spoilers.
Film Summary
Thanks to one man named Gilbert, the Sanderson Sisters, Winifred, Mary, and Sarah, are back! Why? Well, like most of Salem, they have romanticized who the sisters were and considered them misunderstood. So, with that in mind, Gilbert, who owns a magic shop, tricks Becca, and her friend Izzy, into lighting a black flame candle he made, thus reviving the sisters.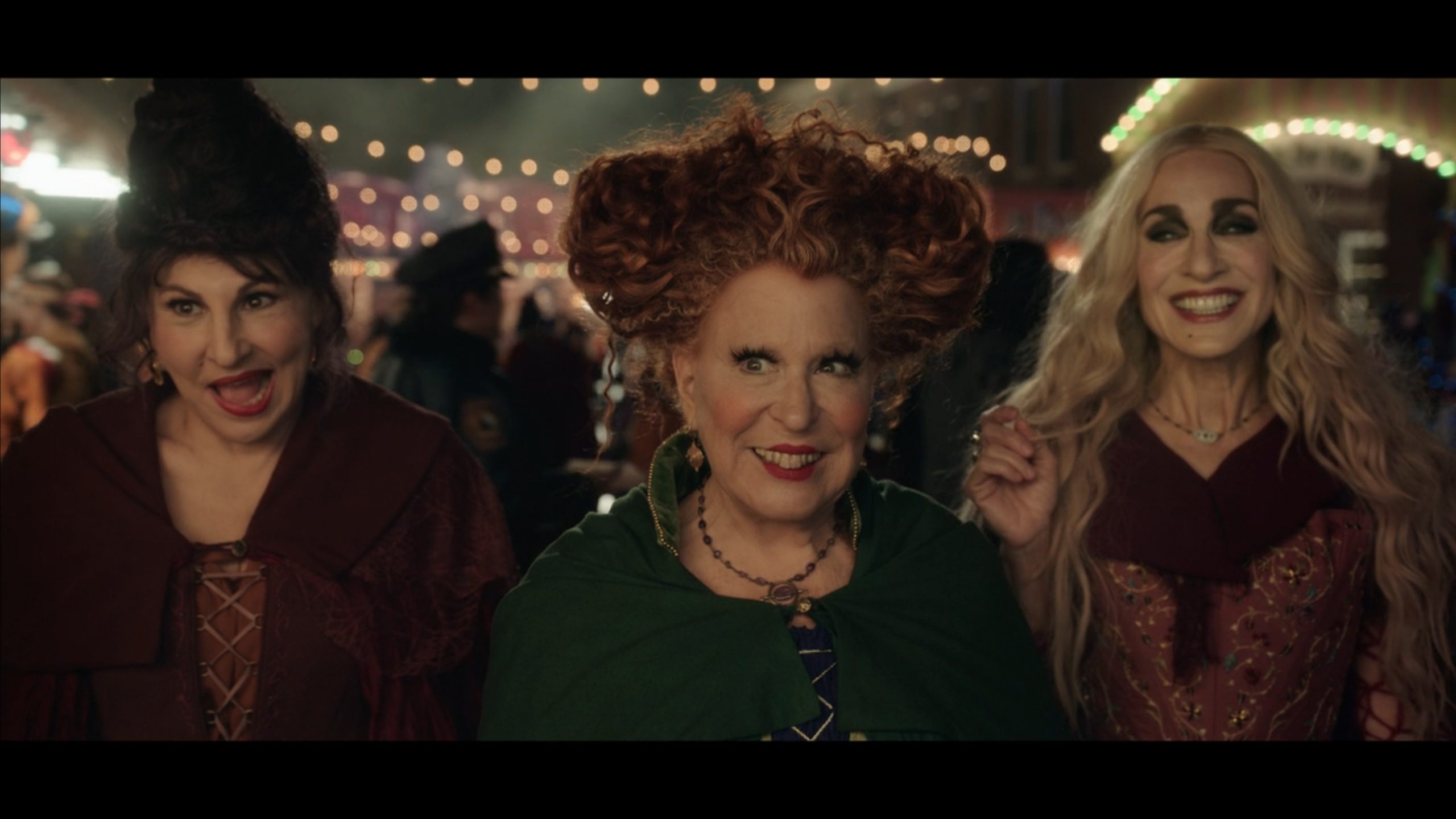 But, this time around, the sisters decide, rather than seek out children to stay alive, since that didn't work well last time, they will seek to become all-powerful. Which, if Winifred, Mary, and Sarah do the spell right, it would mean no need to consume children and all the power they need to get revenge on Salem, but in particular, the descendants of Reverend Traske, who sought to separate the sisters in 1653.
Things To Note
Why Is "Hocus Pocus 2″ Rated PG
Dialog: There's name-calling, but it is in silly old English. So the biggest red flag, for those who are more conservative about what children watch, could be constant talk about killing someone.
Violence: There is violence via magic, but no one puts their hands on each other
Sexual Content: Nothing of the sort
Miscellaneous: There are occult themes throughout because, witches.
Question(s) Left Unanswered
What happened to the witch the Sanderson Sisters met as children?
Was Becca an orphan? There was little, to no talk, of her parents.
In the "Hocus Pocus" universe, how does one gain powers?
Character Guide
Please Note: This character guide is not an exhaustive list of every cast member, and character descriptions may contain what can be considered spoilers.
Gilbert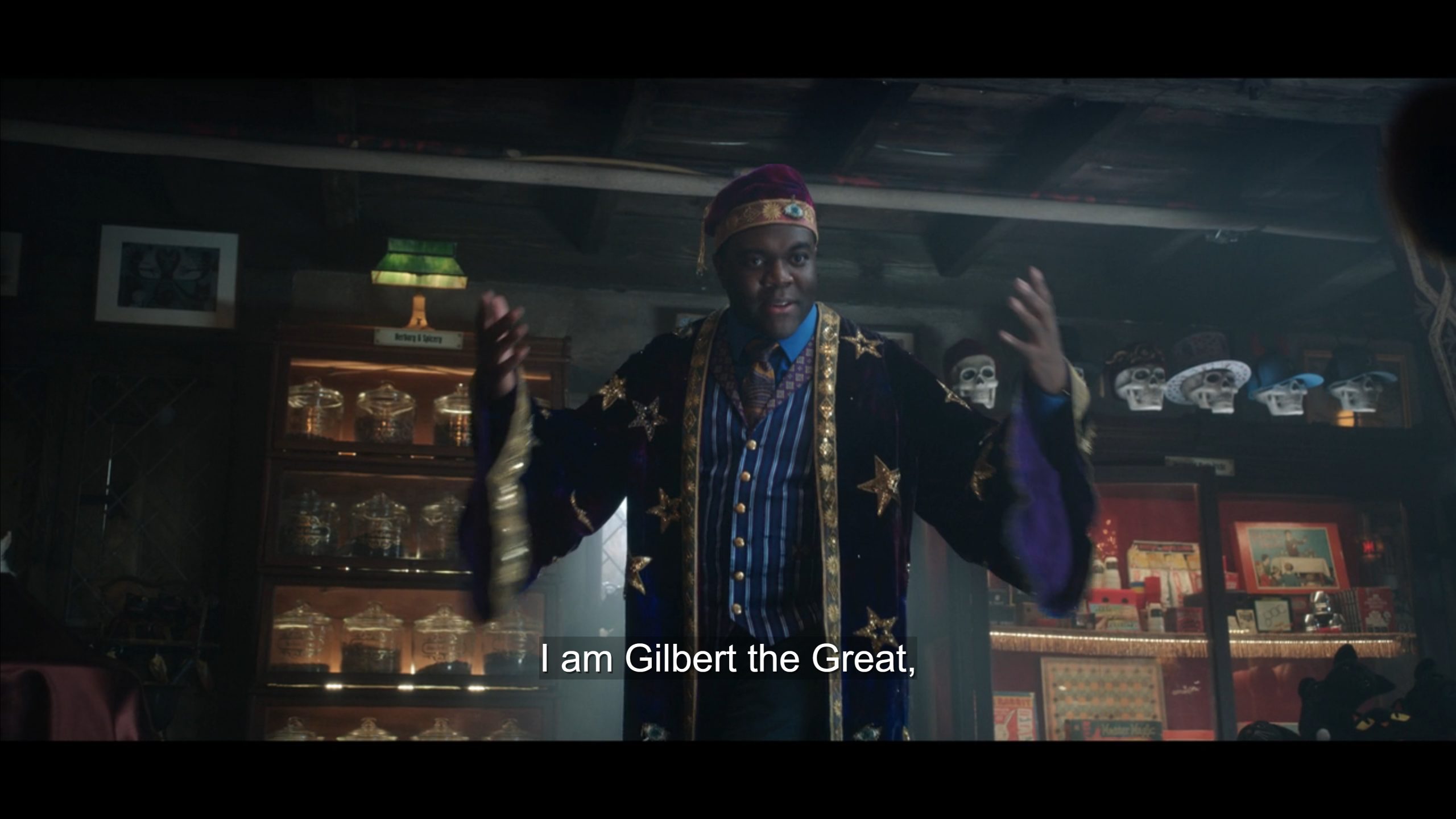 Absolutely mesmerized by the occult, especially the Sanderson Sisters, Gilbert has dedicated his life to educating himself on them and magic. But, it isn't just the story of the Sanderson Sisters that made him accidentally become their minion, but also a connection to what happened in 1993.
Winifred
The eldest of the Sanderson sisters, Winifred is the actual witch of the family, with Mary and Sarah gaining powers from being in her coven.
Mary
Mary is the cook of the family, who may have even invented some form of jello.
Sarah
With a beautiful voice and face, Sarah was always tasked with luring children to their doom. But, alongside luring children, she has had the habit of luring people Winifred was quite fond of.
Becca
Alongside Izzy and Cassie, Becca has had this yearly ritual in what was "The Forbidden Woods" in the Sanderson Sisters' time since she was 5. But, unbeknownst to her, those woods would lead to an awakening, not just of the Sanderson Sisters, but something within herself.
Izzy
Izzy is Becca's best friend whose mother, the unseen and unheard Susan, is talked about like she is the nicest person you could ever know. But, beyond being Becca's best friend and Susan's daughter, Izzy doesn't have much of an identity.
Reverand/ Mayor Traske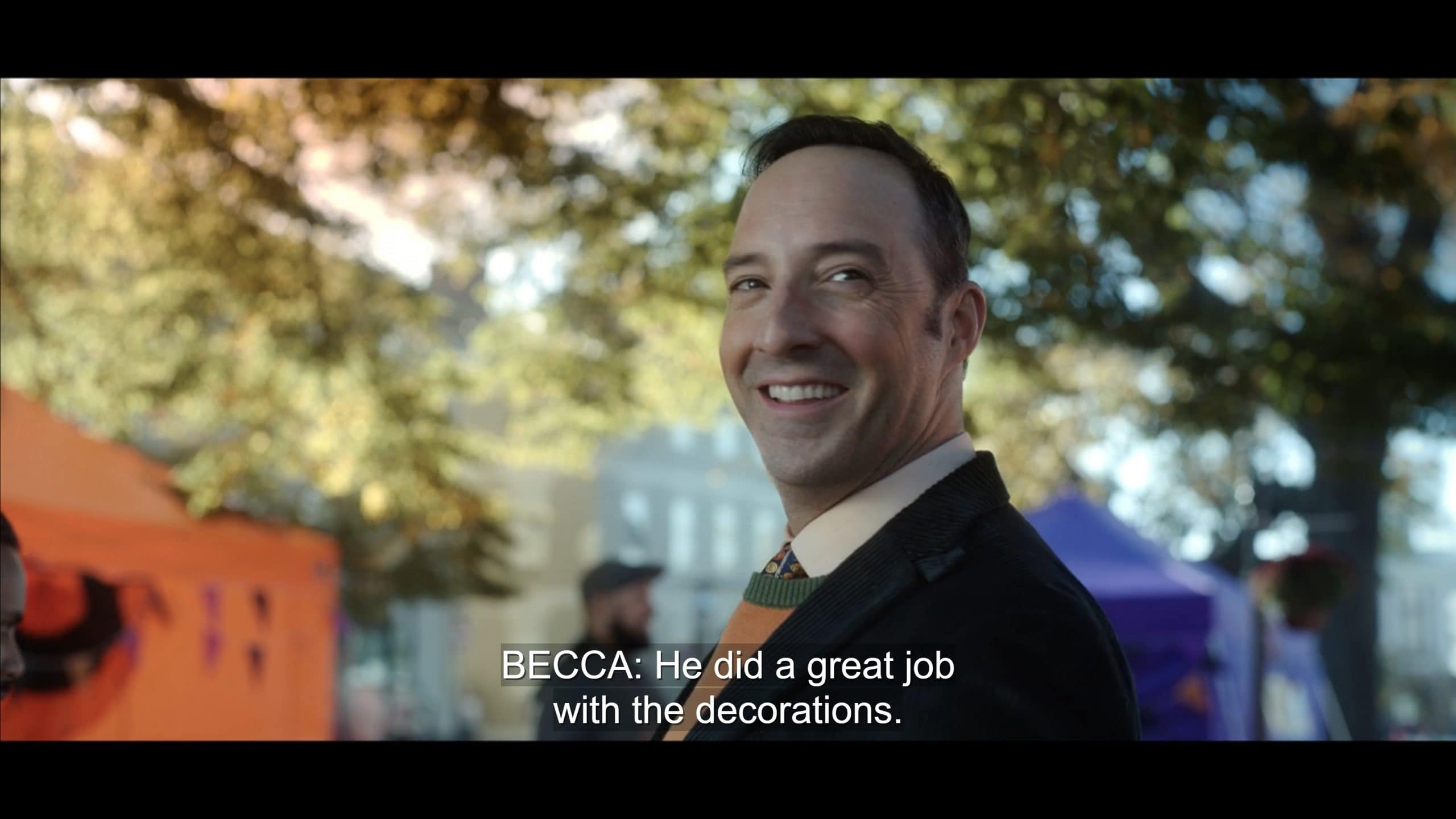 Mayor Traske's ancestor, Reverand Traske, was the head of Salem as the religious leader. He is also the reason the Sanderson Sisters are some form of evil. But, Mayor Traske isn't like that. He is dopey, relatively nice, and doesn't seem to use his powers to control the fate of others.
Cassie Traske
Cassie was one of Becca's closest friends but with Cassie getting absorbed into the world of her new boyfriend, a jock who makes fun of Becca, she has been iced out a bit.
Review
Our Rating: Positive (Worth Seeing)
Highlights
By Giving Us The Whole Sanderson Sister Story, It Sets Up An Emotional Climax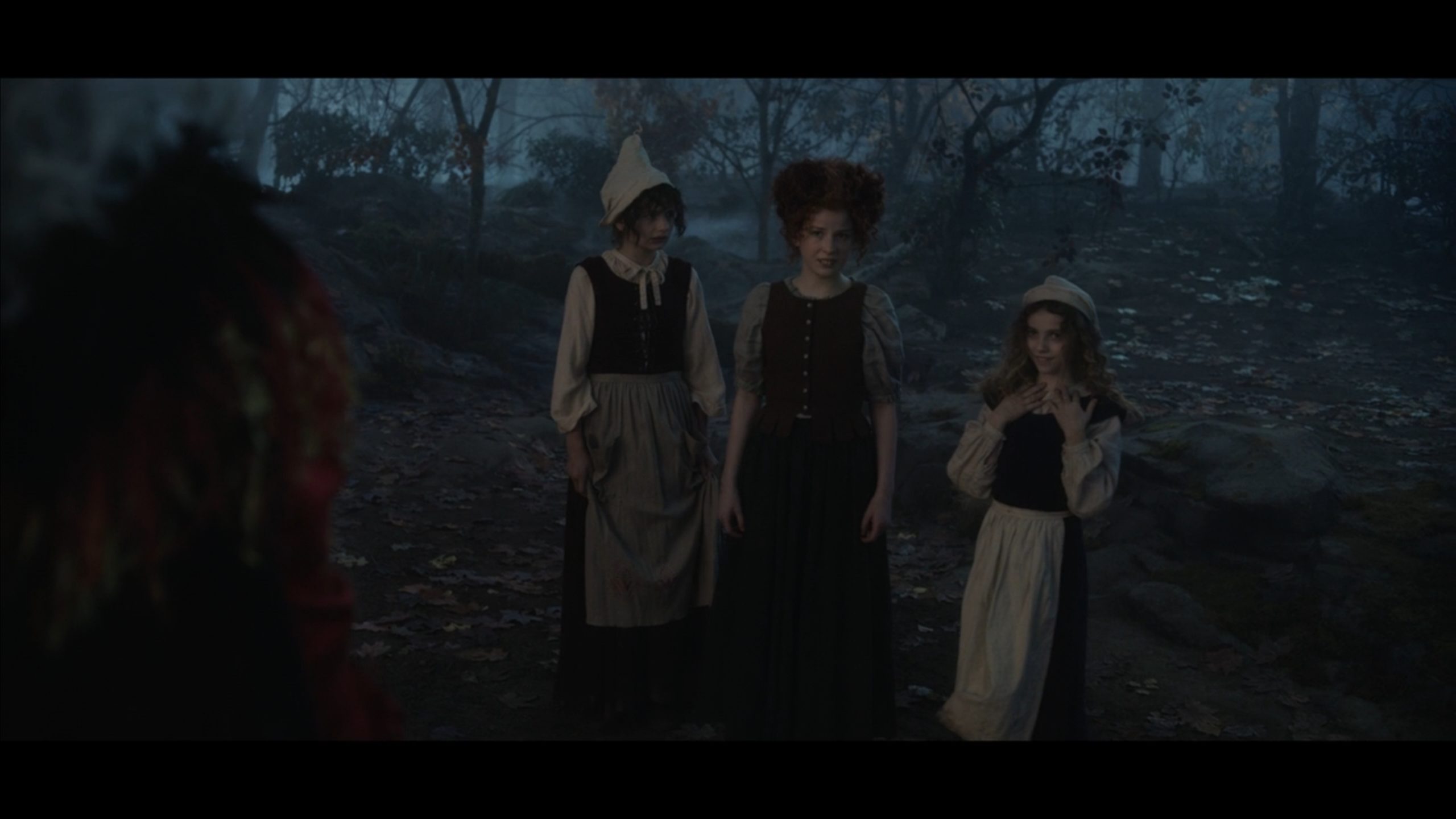 While the original movie told us the sisters were hung for sucking the lives out of children, "Hocus Pocus 2" takes us back further, and it serves the film well. For by providing us the Sanderson Sisters' origin story, as women ahead of their time, in Gilbert's mind, you get to see the bond between the sisters deepen. It allows them to seem more complex and for you to understand Sarah and Mary's dependence on Winifred, even with her treating them rather terribly.
Essentially, with their parents gone, she became their mother. So with that, you understand the dynamics and why they are willing to do what she says, including doing dark magic. Yes, she is probably only a few years older than them, so it isn't like they were babes and she is all they know. But considering, in the past, they were essentially abandoned, perhaps left to begging or charity, their older sister allowing them to feel powerful is something not easily forgotten.
This is why the film's climax and end may make you cry. Not because of the inevitable but because of the decisions made.
The Sanderson Sisters Dealing With Modern Technology
Naturally, "Hocus Pocus 2" isn't a drama. It isn't about the lack of autonomy Winifred had or the patriarchal system that wanted to punish her for not marrying someone at 16. It's a comedy made for Disney+. This means comical moments like Mary, who always gets the odd flying apparatus, having some kind of Roomba to fly on and the sisters being confused with modern products and technology. Such as automatically sliding doors, which lead them to think Becca is a powerful witch.
But there are many other moments that can make you laugh audibly. Not to the point of being unable to catch your breath, but enough to do more than fuel a sense of nostalgia.
Low Points
The Post Credit Scene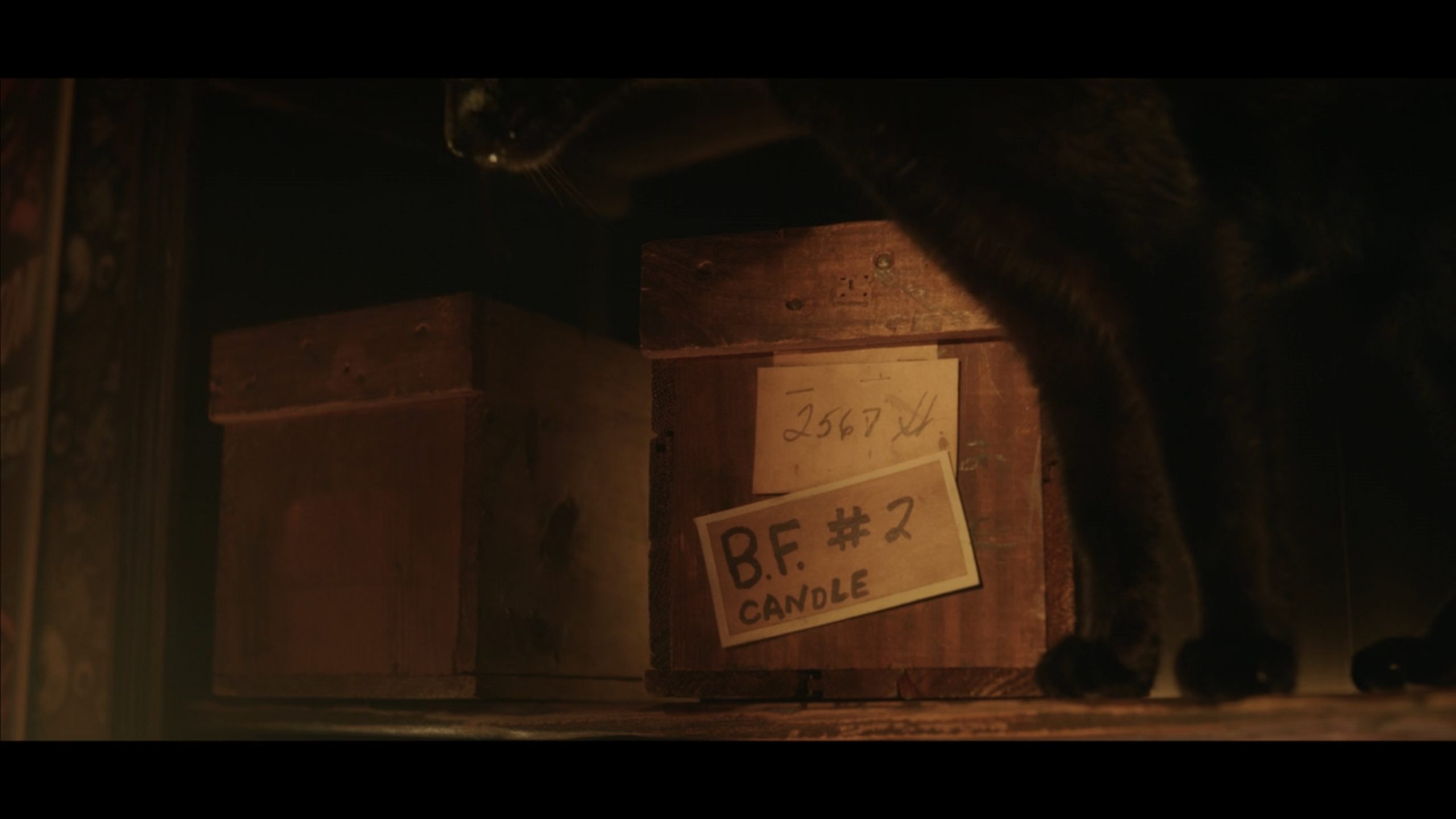 All I will say is: Absolutely not. They got lucky with this one, and they shouldn't push it.
On The Fence
The Protagonists Are A Ends To A Means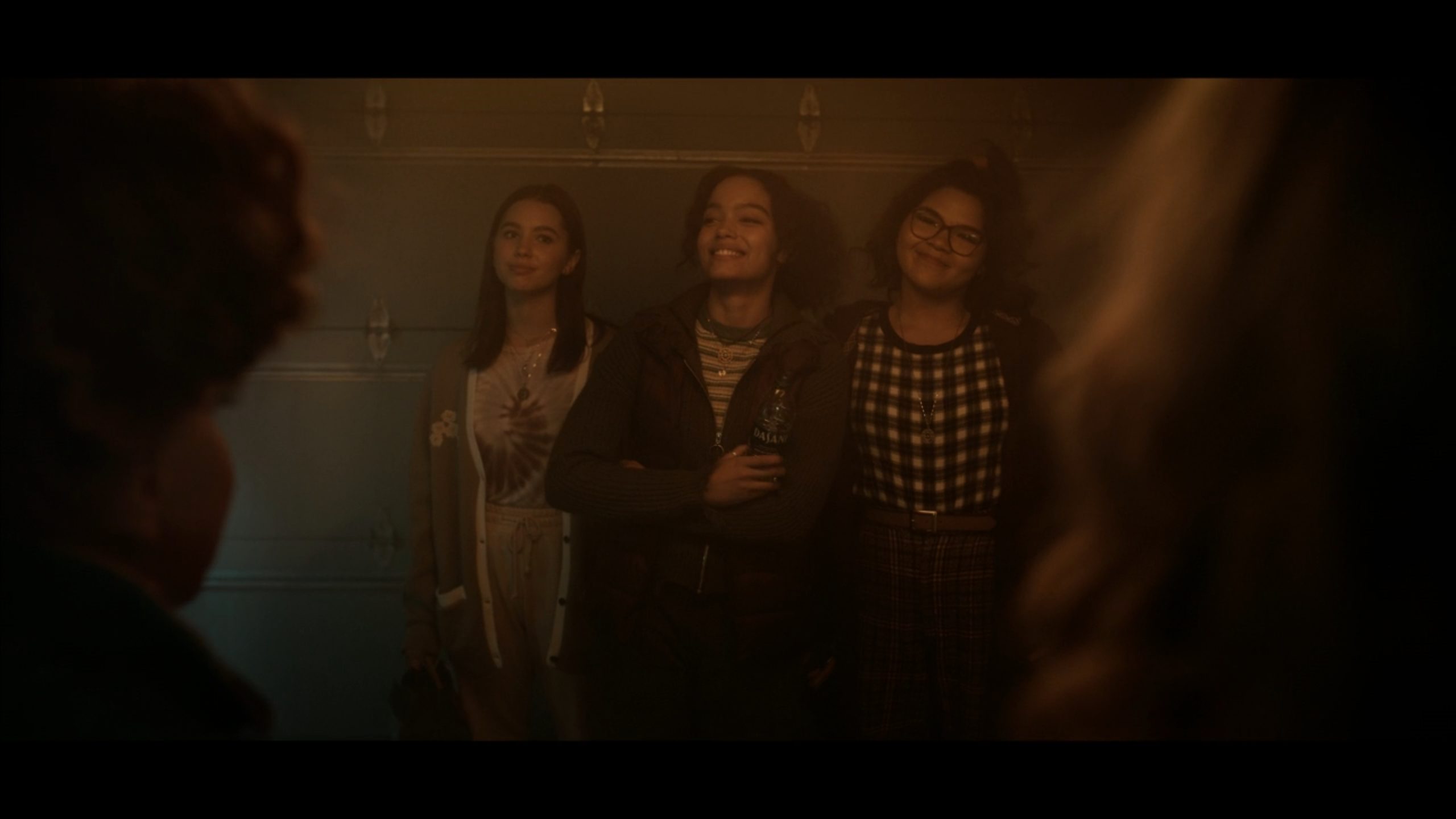 Becca, Izzy, and Cassie aren't the type of characters who you want to see take the baton or are given a notable reason to care about. They have your generic "Our friend got a boyfriend, and now she has ditched us" storyline, and we don't learn much about Becca or Izzy at all. We know Izzy's mom can be a bit much, but overall is sweet, but that's it. As for Becca, the lead, we don't meet her parents, learn her history, nothing which could make her seem like anything beyond the catalyst so the Sanderson Sisters could be brought back to life.
Honestly, the same goes for anyone not named Winifred, Mary, or Sarah. They aren't built to be anything more than fodder, and while it is a shame, at the same time, who would be able to compete when they are not the reason this sequel was made?
Movie Directory
On The Radar
---
Ratings
---
Special Categories/ Tags
---
Affiliate Link(s)
Links contain affiliate links which, If you make a purchase, we'll earn a commission from the company.
New Movie Releases
- Amazon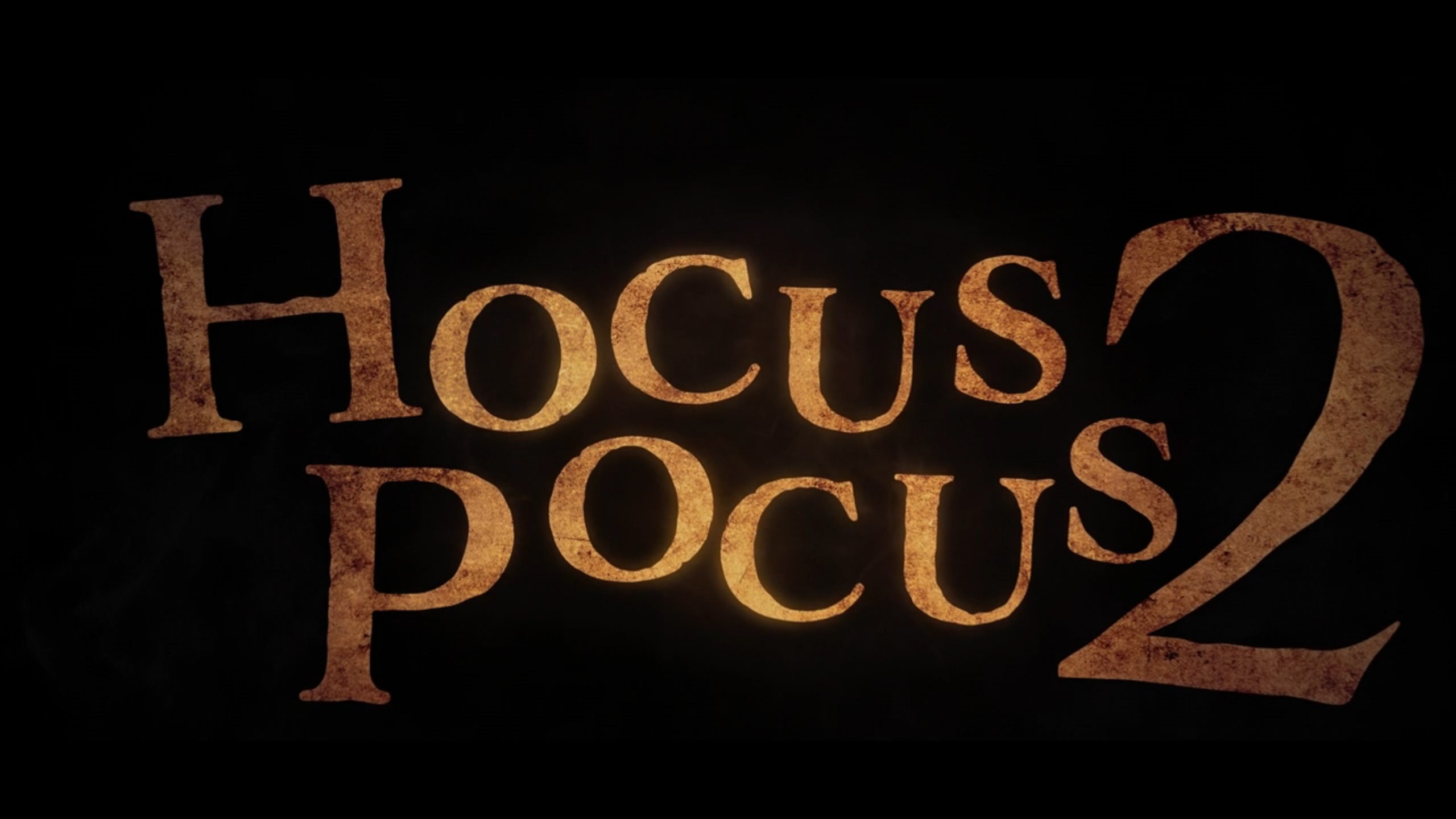 Hocus Pocus 2 (2022) – Review/ Summary (with Spoilers)
Overall
While nearly all new characters introduced fall flat, in terms of being a new story for the Sanderson Sisters, "Hocus Pocus 2" does a surprisingly good job that hopefully acts as the nail in the coffin for this franchise.
Highlights
By Giving Us The Whole Sanderson Sister Story, It Sets Up An Emotional Climax
The Sanderson Sisters Dealing With Modern Technology
Disputable
The Post Credit Scene
The Protagonists Are A Ends To A Means