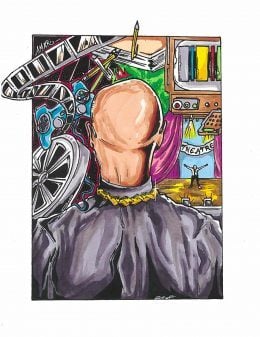 Thank you for your interest in contacting us. The best way to do so would be by e-mail at [email protected]
Submission Guidelines
For review requests, we currently only accept movies, shorts, or episodes. We are unable to review books at this time.
Advertising Partner Guidelines
If looking to partner with us for advertisement, please include whether you require any form of exclusivity, and present size and ad examples for review.
Though we have done so in the past, we do not accept paid posts or links, and e-mails mentioning such will be ignored.
Seeking to Write For Wherever I Look
We're always looking for volunteers to contribute to the site to share their thoughts or even build up their name. If interested in doing so, please provide the following:
Your Name
Website (if you have one)
What you're looking to do (write articles, do recaps, reviews, and on what topics?)
Connect With Us Outside The Website