Live Is Life (2022) – Review/ Summary (with Spoilers)
In this story of teenage brotherhood, five boys band together as they struggle with cancer, an ill parent, and smaller stuff like crushes and failing grades.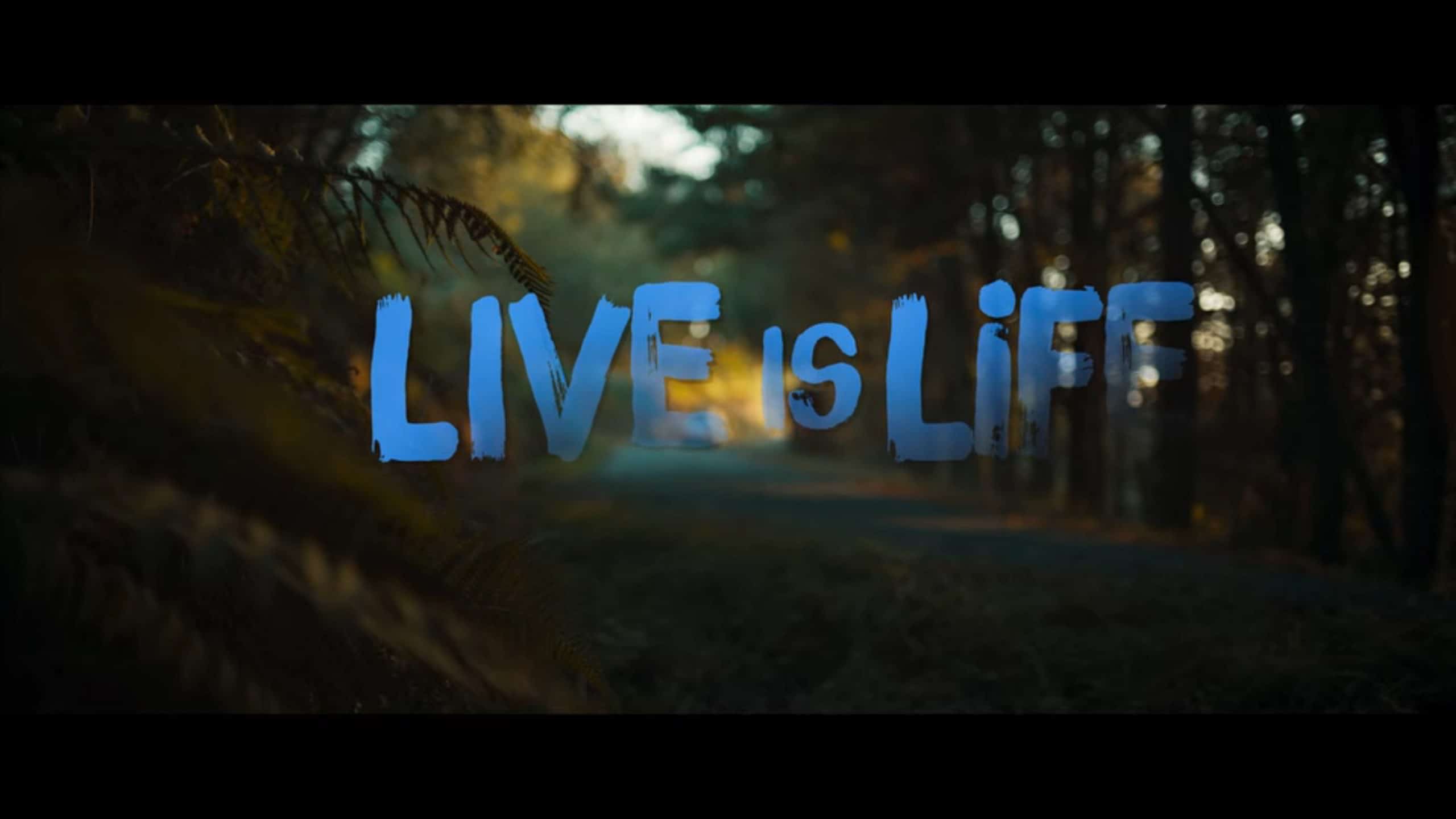 In this story of teenage brotherhood, five boys band together as they struggle with cancer, an ill parent, and smaller stuff like crushes and failing grades.
Director(s)
Dani De La Torre
Screenplay By
Albert Espinosa
Date Released (Netflix)
7/18/2022
Genre(s)
Adventure, Comedy, Drama, Romance, Young Adult, Non-English (Spanish)
Duration
1 Hour 49 Minutes
Content Rating
TV-MA
Noted Cast
Rodri
Adrián Baena
Alvaro
Juan del Pozo
Maza
Raúl del Pozo
Suso
David Rodríguez
Garriga
Javier Casellas
Rocio
Laura Nuñez
This content contains pertinent spoilers.
Film Summary
It's summer vacation, and for Rodri, that means seeing his friends Maza, Suso, Garriga, and the recently out of hospital Alvaro. But, this summer isn't just about relaxing and being free from worries. Rodri is dealing with potentially having to repeat a grade. Alvaro is still doing chemo treatments, and his potential to die weighs on his twin Maza. Suso's dad is in a coma, forcing him to step up for the family to stay afloat, and Garriga? He is just trying to get this girl, Rocio, to like him.
Together, they weather these various issues, and while there are no guaranteed happy endings, at the very least, each boy knows they have support.
Things To Note
Reason(s) for Film Rating: Cursing (Throughout), Violence (fist fighting, potential gunshots, hitting someone in the head with a boomerang, and some blood), Sexual Content (A short moment of seeing Garriga's butt cheeks), Miscellaneous (Underaged drinking, seeing people who OD'd)
Character Descriptions
Please Note: This character guide is not an exhaustive list of every cast member, and character descriptions may contain what can be considered spoilers.
Rodri
Bullied no matter where he goes, Rodri is really just trying to find some peace over the summer, hang with his boys, and get away from his family, who, for the most part, don't seem to get it.
Alvaro
Bald, in and out of the hospital, but still trying to prove he can hang, Alvaro takes the opportunity to hang with his brother and friends seriously. And despite how weak chemo has made him, he plans to keep up to the best of his abilities.
Maza
Maza, government name Dani, is not only his brother's keeper but that of his friends as well. And with him being zen, or pretending to be, due to taking karate, he also portrays himself as perhaps the best fighter of the bunch.
Suso
Unlike the others, Suso is already working and contributing to his household, but it is partly because he needs to. But, even with adult responsibilities, Suso still can dream and fantasy that a flower on Midsummer's Eve could make everything all better.
Garriga
While not wealthy or spoiled, Garriga is privileged, and on top of that, he can be playful to the point of annoying the others. But he's still one of the guys, so everyone sticks to him even when he gets cowardly.
Rocio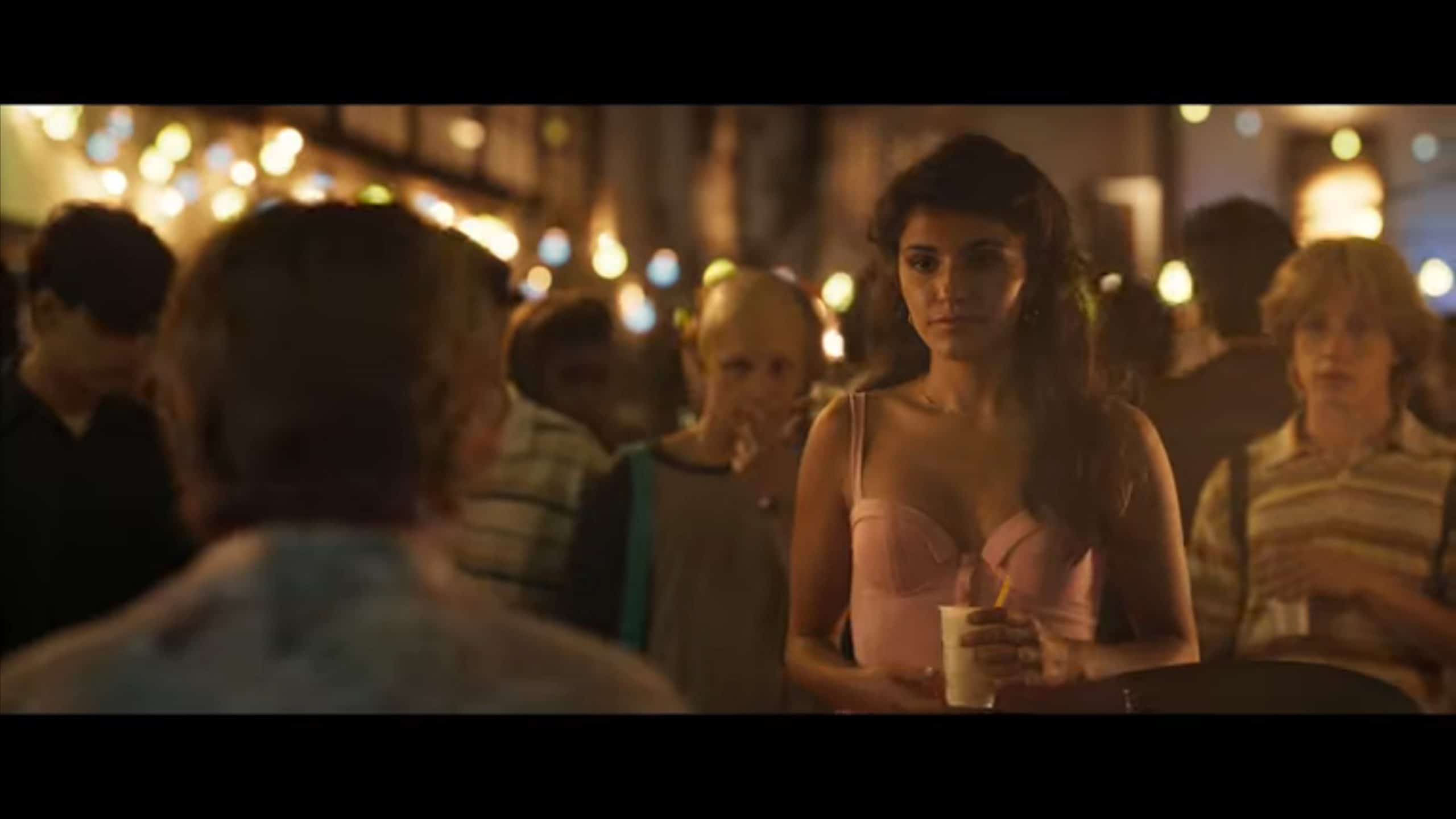 Rocio is of Garriga's socio-economic status and is also his crush. But he isn't sure if she likes him or even knows who he is.
Review
---
Community Rating:
---
Our Rating: Mixed (Divisive)
Highlights
Beautiful Brotherhood
Finding your people should be one of the ultimate goals of anyone's life. Romantic relationships can come and go, elders die, and you'll change jobs and find new careers, but those core few people who are willing to weather those storms? That is what keeps you floating, and it's clear Rodri, and his friends found their people.
Even if he had more money than the rest, Garriga relied on them to pump him up and encourage him to talk to, show off, and impress Rocio. Rodri, while seemingly only around for the summer, the boys made sure he felt included and one with them, even if he can't be around as much as he liked. Alvaro and Maza, being twins, had a built-in relationship that had them wanting to protect each other and even cry together over Alvaro's cancer.
Then with Suso, it seems when Rodri isn't around, he is the leader, and it's not because he appears to be the oldest but because, like everyone else, he put in the work. He visits people when they are in the hospital, helps keep his family afloat, and the same commitment he gives to his family, he gives to his bros, for they are one and the same.
On The Fence
Longer Than It Needs To Be
This is not one of those movies where it is two hours, and the time seems used well. From being chased by local hoodlums and picking up a baby after their mom overdoses on heroin (?), you can see storylines that could have been cut for time. Mainly because they don't add much. The whole rescuing a baby found next to their dead mother thing was unnecessary. Also, all the chase scenes, even if they led to Maza getting the chance to prove whether him knowing karate was BS or not, it was fat that could have been sliced off. Especially since it didn't make much sense since Rodri was such a target for bullying, no matter where he went.
Now, did it make sense when Rodri and his friends cut the bullies' fuel lines, and then they wanted revenge? HELL YEAH! But before that? It seemed like there was an idea there had to be more for these kids to face than their personal demons and their overwhelming emotions, so they gave them bullies.
Some Of The Emotional Moments Don't Hit As Hard As they Should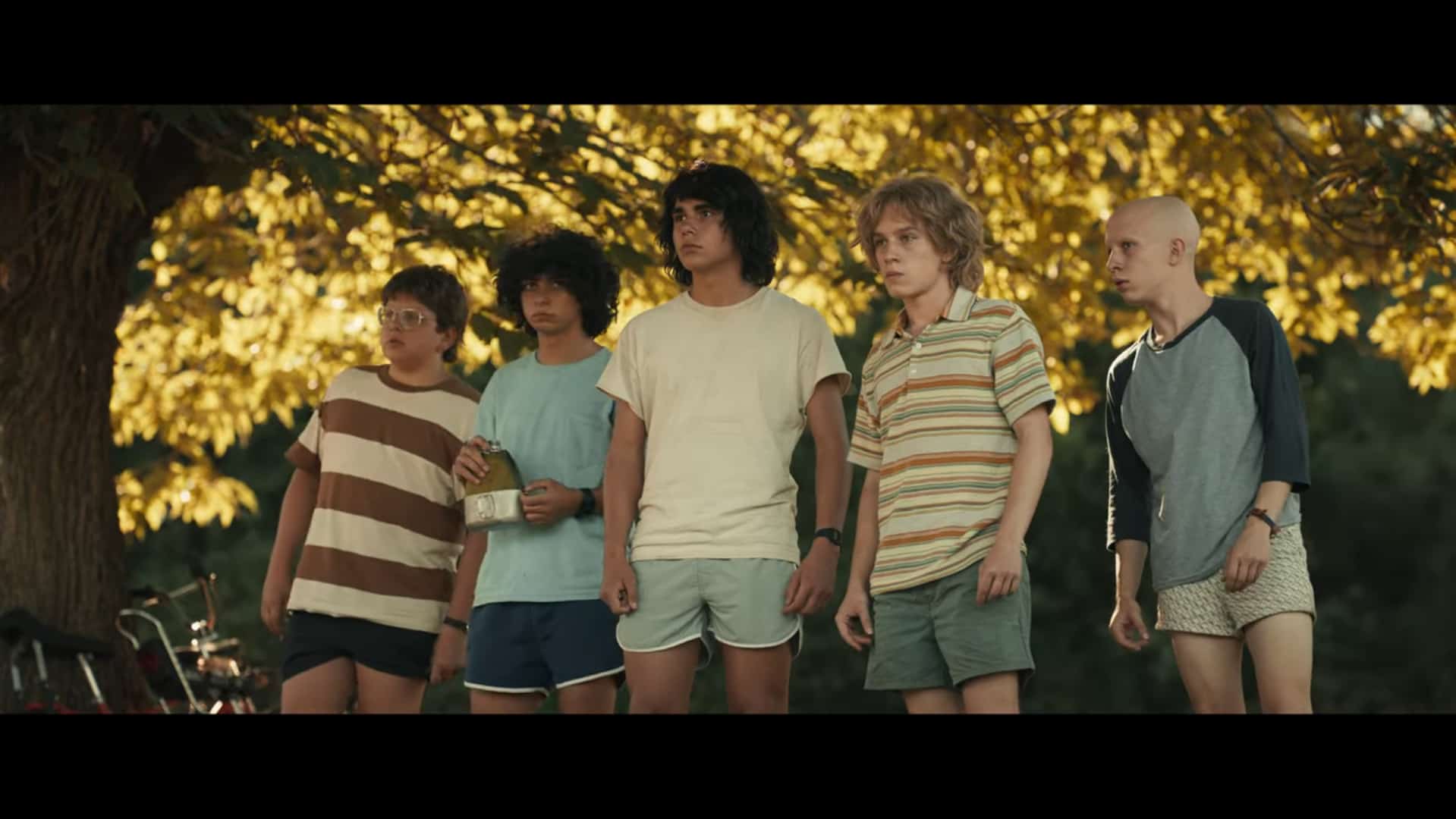 Alvaro having cancer and Suso's father being in a coma are major things. Alvaro can't be beyond 15, and he has been in chemo for three months, and it is unclear if he might get better. Suso's father got hurt on the job, and it seems his employer only cares about the job being finished, not the injured man whose family doesn't know if he may ever wake up.
Both of these situations are set up to be emotionally charged. However, I'd submit that between the chase scenes and then the baby, so much is added to distract you from the film's heart that the boys can't get as deep as they need to.
[ninja_tables id="46802″]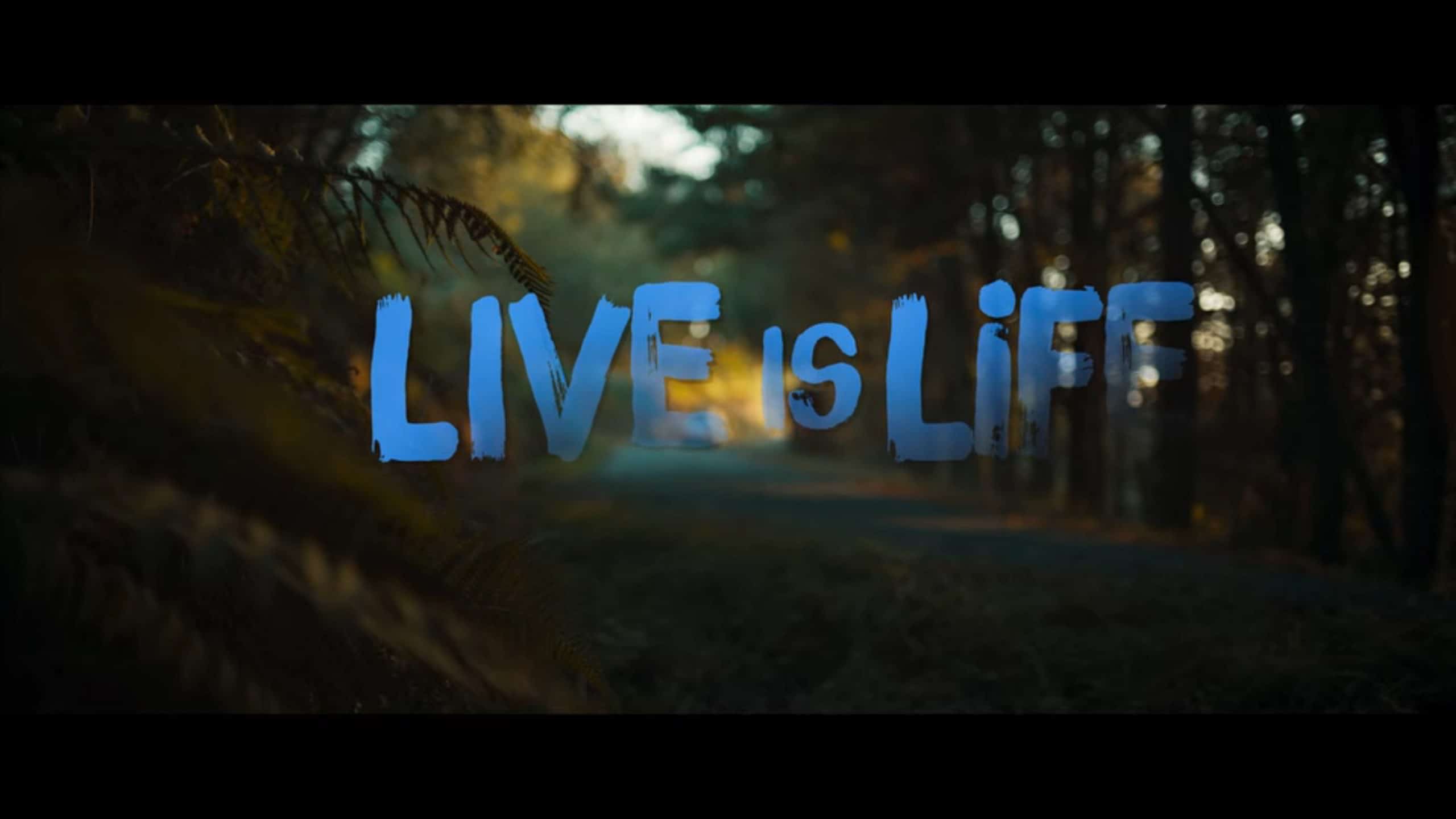 Live Is Life (2022) – Review/ Summary (with Spoilers)
Overall
While "Live is Life" has everything it needs for a deeply emotional brotherhood story set in the summertime, it adds in too many distractions for the boys, negating them really getting into the insecurities, pains, and fears they are dealing with.
Highlights
Beautiful Brotherhood
Disputable
Longer Than It Needs To Be
Some Of The Emotional Moments Don't Hit As Hard As they Should
---
Follow, Like, and Subscribe
Community Rating: 0.00% (0) - No Community Ratings Submitted (Add Yours Below)