In this post, you'll find Highlights of the Month of August 2018.
---
Images and text in this post may contain affiliate links which, if a purchase is made from those sites, I may earn money or products from the company. Most affiliate links contain an upward facing, superscript, arrow.
Top Performances or Scenes (In No Particular Order)
Geraldine Viswanathan (The Package)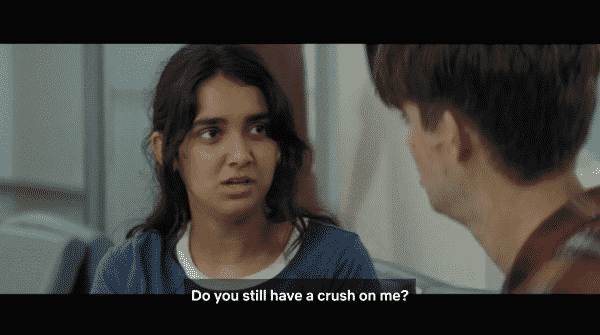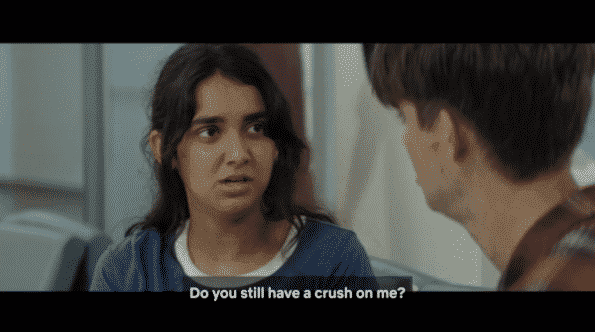 One thing you have to admire, when it comes to up and coming talent, is consistency. For even though her breakout role in Blockers was not her first, the projects she has done since then, and has planned, makes it where you can imagine her picking up from where Mindy Kaling left off for Desi women. Not to imply there can only be one funny Desi woman in Hollywood, but the road Kaling, and those who came before her paved, will surely make Viswanathan a star.
Which she continues to exude in The Package for that film pretty much seals the deal. While everyone is funny in that, she is the most memorable and her getting to play a love interest on top of being one of the most funniest characters? That's a big deal. Granted, her love interest was a white dude but baby steps.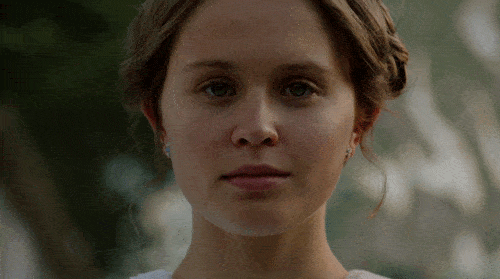 Though this is not a ranked list, if it was Scanlen would be on top. Her performance as Amma in Sharp Objects makes it so you want to see her be part of another Gillian Flynn adaptation. For her role in this is the type of role which could easily get her type cast – she is that good. As Amma, she plays a role in you not knowing who could be the town's serial killer and with her adapting to who she is talking to, based on what she can get away with, she consistently draws your attention. Yet, no sooner does that happen, someone else seems like a possibility.
But, it is when Amma is as close to fulfilled as possible, when you feel like you are peeking into her darkness, when Scanlen becomes a scene stealer. Making it where the young actress does more than match veterans Amy Adams and Patricia Clarkson, at times, dare I say, she begins to overshadow them.
Gardner's role as Charley has been nothing but growth since the first season and in the third, it riches a high point. For Garnder gets elevated to an almost Viola Davis or Kerry Washington level of becoming like an iconic figure who will take down anyone and everyone without batting an eyelash. The only difference is, Charley's role isn't so over the top and she is never involved with killing someone.
Yet, Gardner has her signature. Her smirk when intrigued, or thinking someone is acting foolishly, and how she dresses down someone when she is on the verge of destroying them? Oh, it is so delicious. But, what also must be noted is the softness she brings to Charley. Unlike her noted peers, Charley feels real. When she falls for this man named Romero and we see her all smiles, giggles, and girly, as happy as you are for the character you are also envious.
Then, as she deals with this sense of not belonging, and fighting to be accepted by a community which was once foreign and treated her as a visitor? She really pushes what we should expect when it comes to the conversation of being bi-racial and how important it is to not only find your people, but be accepted and be able to give and receive love. For without it, you may not be lost but surely it will feel like something is missing.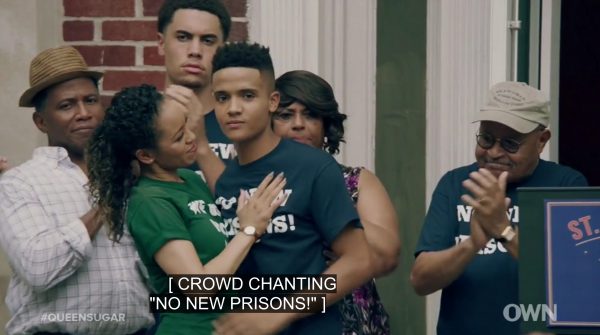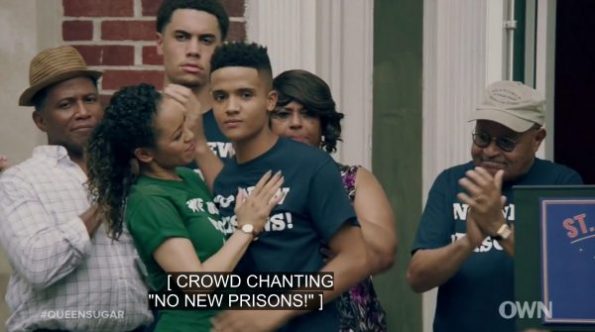 Like Gardner's Charley, who plays the mother to Ashe's character Micah, what you have to appreciate is how community plays a strong role in Micah's development. But, for Ashe, when it comes to Micah, he is dealing with Blackness beyond simply being seen and identity. For with a bi-racial mom and Black dad, that wasn't an issue. Instead, he has dealt with what his mom did with being raised in a predominately white area, lacking a sense of community, to now being in farming area of Louisiana where nearly everybody knows everybody, or at least a few members of your family.
For this season, however, after last season where Ashe had to depict what it meant to be subject to police brutality, and living to struggle with the tale, it's about finding his people. With Gardner, while she found her community, like most adults on the show, she didn't necessarily find friends of her own in the community. Micah, on the other hand, found about 5. These radicals, similar to his aunt Nova, who were Black Lives Matter activist.
With this, Ashe explores gaining a sense of identity and also explores what it means to be a productive activist. For with the example of Micah's mother being one who works from inside the belly of the beast and aunt being the knight fighting from the outside, he had to stark examples. And he spends a good amount of time trying to figure out what is his place? What can he do? Which leads to trouble.
The kind that forces Micah to address the fact his otherness doesn't just come from being raised in LA, but because he grew up in wealth. Thus pushing Ashe to address and handle the emotions of being Black but not part of the struggle. Something often correlated with being Black since oppression is part of Black Americans stories. Yet, as Amanda Seales often says on Instagram, it isn't the sum of it.
So him finding what it means to be a young Black man, subject to the same prejudice but having a privilege unlike many in the area he calls home, is quite the exploration which Ashe handles wonderfully.
William Cartlett (Love Is)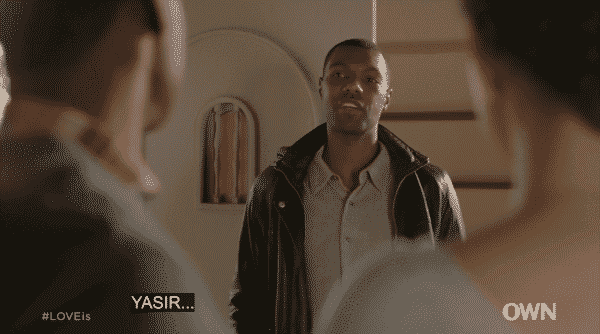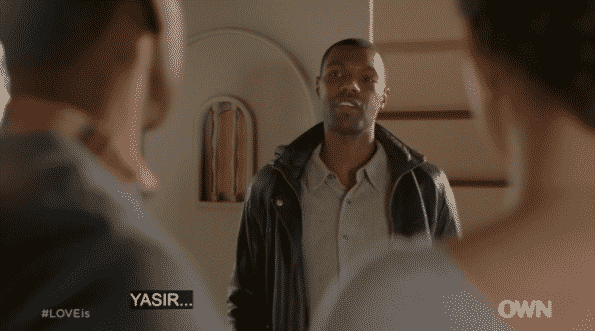 When it comes to top performers in 2018, Cartlett already has a guaranteed slot. Why? Diversity. He went from the gangster Lala, in Black Lightning who utterly changed the tone of the whole show, to being the type of man who probably ruins many women's sense of optimism when it comes to relationships. For as the smooth-talking Yasir, the man goes from someone you want to take notes from because of what he says, does, and somehow gets away with, to coming off as a f*** boy. Yet, that charm goes back and forth so often he really does push you to understand why a lot of women say "Men ain't s***" and it is probably because of dudes just like Yasir.
Yootha Wong-Loi-Sing (Love Is)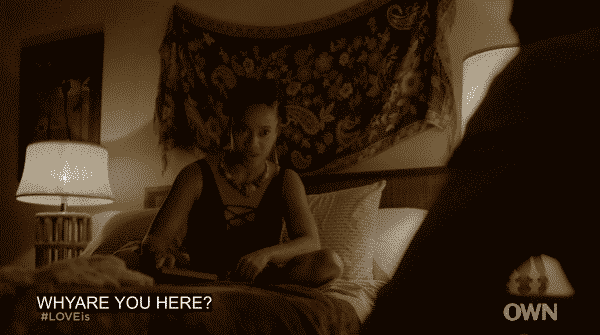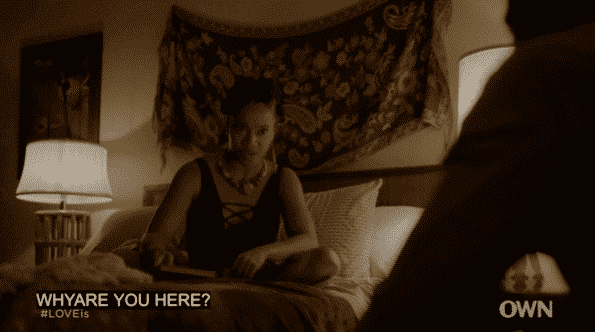 While Wong-Loi-Sing as Ruby isn't heavily focused on in Love Is, arguably something about her presence and energy makes you never mind Cartlett's on-screen love interest played by Michele Weaver. Which is no shade to Weaver, but there is a certain presence Wong-Loi-Sing has that is comparable to Cartlett, in terms of walking into a scene and every word that comes out of their mouth entrancing you. The only difference is, Ruby isn't given a line or action that wakes you up from your stupor. So Ruby continuously makes you question why in the world did Yasir leave her and it pushes you to check out Wong-Loi-Sing's IMDB because what Love Is gives her doesn't feel enough.
Niecy Nash (Claws)
While in shows like Masters of Sex we saw Nash's dramatic chops, her lane hasn't really been drama for most of her career. Yet, as lead on Claws, one could argue she crafts that show into a dramedy and like how Viola Davis does for the cast of How to Get Away With Murder
in challenging them, making them better actors, when it comes to Karrueche Tran, she has lifted that girl beyond all expectations and with the rest of the cast? It seems her many years of playing a supporting actor has taught her how to let others shine and playoff them so everyone comes off looking good.
But, going into the second season specifically, seeing Nash go towards the dark side with her character, embracing her inner gangster, was a nice change for Nash. Especially for she is known to be bubbly and silly. So seeing the pain Gregory and Zlata caused, and how she uses that to come back stronger and ready to stop denying who she probably really is, it continues the idea that comedic actors probably have more range than dramatic ones.
https://www.youtube.com/watch?v=B1B2xnMge-M
There aren't a huge amount of opportunities for young actors, especially young, Black, and female actors, to be on a show like Andi Mack. One which goes beyond them just being funny, silly, and dealing with hijinks. Instead, as seen with Wylie's performance as Buffy, it also addresses the emotions a young tween goes through and also the nonsense they deal with. In the first season, it was Buffy dealing with a mother who was absent and so her hair was difficult to manage. Speaking for many a young Black girl in her situation.
In season 2, it takes things further by us seeing Wylie, the most mature one of the group, deal with not being ready for a relationship in the early part of the season, which will make you stan like crazy. To the point, if you are as old, or beyond, as I am, you thinking two tweens are perfect for each other is going to make you feel so weird. Yet, that is what Wylie does. In this evolved form of the Black best friend, while she often can be seen in a separate, B-storyline, or just giving advice, she has her moments.
The ones which especially must be highlighted come from any and all scenes dealing with Buffy's relationship with her mom. If it isn't the scene in which she explains to Jonah why she must be strong or the best, or her scenes with Siena Goines, who plays her mom, what Wylie gives us is far beyond anything you would expect from the Disney Channel. She gives the type of performance which leads you to believe she is destined to follow in Zendaya's footsteps and transcend her Disney background and become a successful adult actress.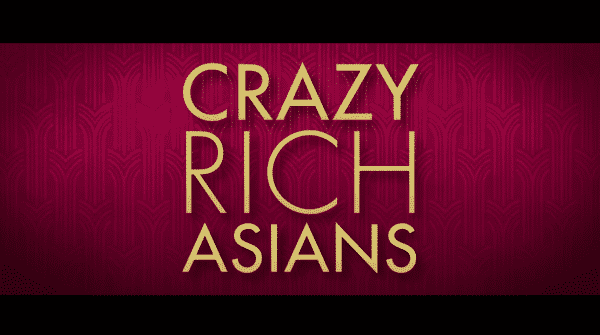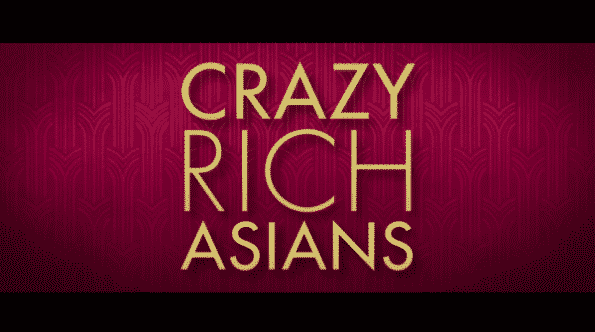 Like Viswanathan, while Awkwafina is, by no means, new to Hollywood and entertainment, this has been her year. From the highly recommended Dude, to Ocean's 8 to one of the biggest movies featuring an Asian cast in decades?! Definitely, like Cartlett, expect her on the end of the year list. Now, speaking specifically about Crazy Rich Asians, as noted in the recap/ review – I wasn't feeling it. Yet, Awkwafina, alongside Ken Jeong and Nico Santos MADE THAT MOVIE! Awkwafina especially for at this point she has a brand, if not shtick. She is that kind of ghetto, but not full-on ratchet, Asian character.
Which, as of now, doesn't seem like it will get old at all. For she finds a way to translate that, turn up or down the volume, to match the character. In Dude, it gets turned down a little bit since she is playing a suburban girl so it isn't as necessary. However, in Crazy Rich Asians
, it gets turned up since her character lives a life of excess. So between her outfits to what she says, as much as the film should be a big deal for Constance Wu and Henry Golding, since they play the leads, they are an afterthought thanks to Awkwafina.
https://www.instagram.com/p/BmFAJtknWoA/?utm_source=ig_web_copy_link
I have been part of the lecture hall which is following Amanda Seales for at least 9 months. Maybe more and let me tell you, seeing her in action, not just on IG stories, interviews, and things like that, it's intimidating in the best way possible. For during the Brooklyn show of Smart, Funny, and Black, she is jovial, ready for a good time, and is as friendly as a Labrador. She owns the stage and truly reps this idea that everyone in the room is part of a community and just because she is on stage, it doesn't make her more important – it just means she has the mic.
But, there was also someone who couldn't follow the rules in the room and she handled them with the swiftness. Showed a piece of that Amanda who, in the most well-organized show I have ever been to, was ready for someone to get kicked out and cursed out. Reminding you, the eccentric pants and sunshine ray like hair can get tied up, earring will be taken off, and she will remind you that between her Florida and New York upbringing, she can scrap.
Making you love her all the more. Like the big sister who will expose you to new things, be on your ass about your studies, and will fight someone for you if necessary.
https://www.instagram.com/p/Bm7eqMPHF1g/?utm_source=ig_web_copy_link
Seeing Wild N' Out live is an experience you definitely need to have. There isn't anything which quickly compares and it is because, similar to Smart, Funny, and Black it is a community event. One in which interaction with the audience is big and that is both in a good way and bad way. Michaels represents both for he has a set during the show which is just him bagging on audience members he can catch his eye on and it really pushes you to believe, following DC Young Fly, he is another person from that program who needs to break out – immediately.
For, just this man snatching some woman's wig off and running around the orchestra section with it? This man clearly needs his own show, movies, or something. If he isn't coming onto his peak, he is sure to hit it within the next two years and someone needs to snatch him up.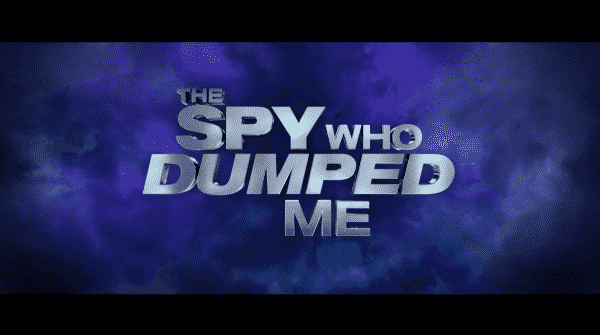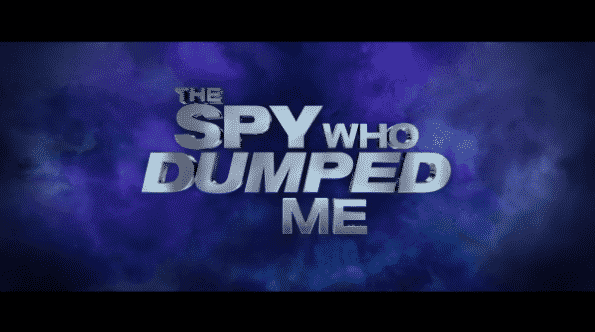 The praise for Mila Kunis is because she is one of the handful of comedic actresses who have seemingly found their niche, and refines it over and over. I'd say, in a way, her being you lovable, loud, and crazy neighbor has made it where you can expect quality, even when her film sound ridiculous. Take The Spy Who Dumped Me
. The title alone makes you roll your eyes yet it is a surprisingly good movie.
Yes, Kate McKinnon remains the type of actor who seemingly can't just be allowed to follow her instincts but needs some reigns put on her. However, Kunis makes it clear that whether it is Bad Moms or this film, her comedic abilities may not make her an icon but definitely a trusted presence. Like, if you know Johnny Knoxville is in it, and it is a comedy, likely you'll see something that makes every organ in your hip area tighten up.
Productions Recommended or Rated Positive
Live Performances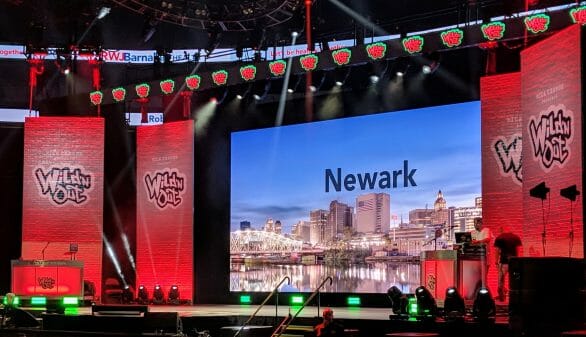 To be frank, I'm a bougie negro. When it comes to Hip-Hop and game shows, I'm more in tune with Smart, Funny, and Black than Wild n' Out. However, I had a good ass time. I laughed more than I probably have done in years, found myself wanting to take note of a few people's careers, and this is definitely the kind of experience that I may not want to do again solo, but would definitely recommend to a friend and go with them.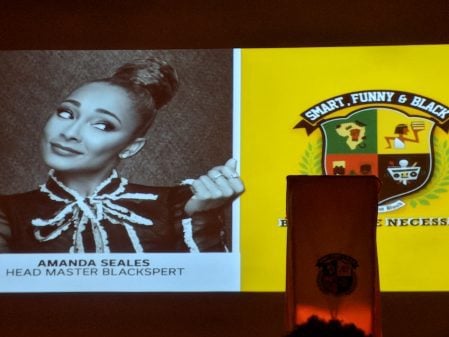 This is the type of program you can imagine franchised. Smart, Funny, and Latnix; Smart, Funny, and Gay; among many other different alterations. For what Seales presents to us is something which hones in on Black culture, but could easily be a social gathering for any culture. Also, thanks to her experience hosting other events, you can see her handle a crowd which can be rowdy, in a positive and rarely negative way, as well as deal with diversity. For just with her contestants, Buteau was comfortable from the get-go and throughout the whole thing was cracking jokes. Ramsey, on the other hand, unscripted, relied on Seales a bit more to get comfortable. Also, Buteau maybe sensing she was feeling awkward, also made sure to support her. To the point she got so comfortable she beat her.
Leading to why this is being labeled positive, alongside recommended. It is the type of experience you'll want to repeat. More than likely, Seales doesn't repeat the games or questions, and as shown by the videos on her YouTube channel, the people don't repeat either. So, that means a new experience each time with the only constants being the irreplaceable Seales and her clap backs. Who, together, create what feels like a family game night. One you would be remiss to not experience.
Movies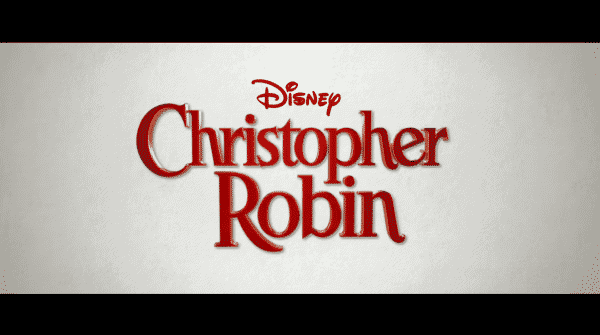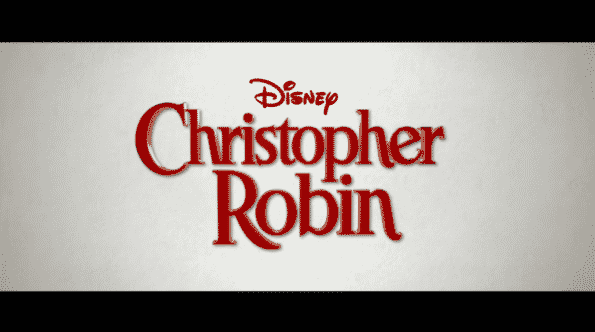 When it comes to Disney making live action adaptions of all their properties, each one has felt like it was made to exploit nostalgia. There was never this sense that the story had to be modernized and take advantage of modern technology. Much less, they could remake the story with new actors or voices, and bring that magic back to the big screen. All the movies we've seen thus far just seemed like melodramatic takes on classics beefed up with CGI and star power for easy money.
When it comes to Christopher Robin
, however, that trend gets bucked. There seems to be actual thought, true emotions, put into the writing and performances of this film. And while, yes, it gets deeper than what you may be used to, it also presents a surprising amount of comedy, primarily through Eeyore, that catches you off guard. Also, it is the sole film, I'd argue, Disney has remade or done a new adaption on that used just enough technology and didn't go overboard.
Hence the positive label and this being recommended. From story to performance, tear-jerking moments to jokes from Eeyore and also Pooh, this film doesn't use nostalgia as a crutch what so ever. It has enough merit on its own to not just be a hit, but a bona fide classic. The kind you show your children, your children show theirs, and then it gets likely gets remade and that former child shows them this instead of whatever new came out in theaters. For this is more than just a movie but something which feels like a memory you want to relive over and over.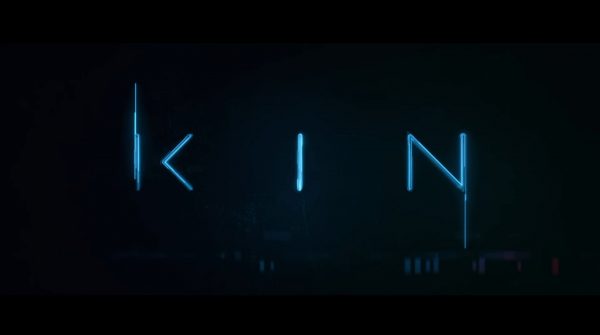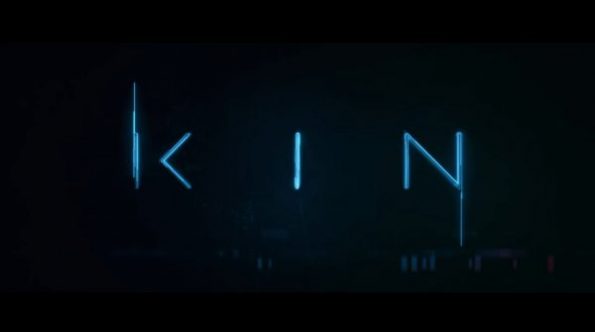 Though it doesn't contain a glowing review, it is only because to really go deep into what I liked would probably spoil quite a bit and for films I genuinely like, I try not to drop all the major points. I will say this, however, the action was satisfying, the ending presented a nice shock, which made this seem like some kind of sci-fi YA novel adaptation, and while I'm not over the moon about the character development or interaction, it was far better than expected. Heck, better than what we often get from the sci-fi genre nowadays. Including huge blockbusters.
Hence the positive label. On one hand, it is just because there isn't a huge amount to complain about yet, on the other, it is because, as simple as this film was, it was entertaining. There are a few moments which will make you laugh, feel shocked, and with Kravitz and Franco playing to their strengths, they compensate greatly for what the film lacks. Which solely is making Jimmy and Hal truly matter.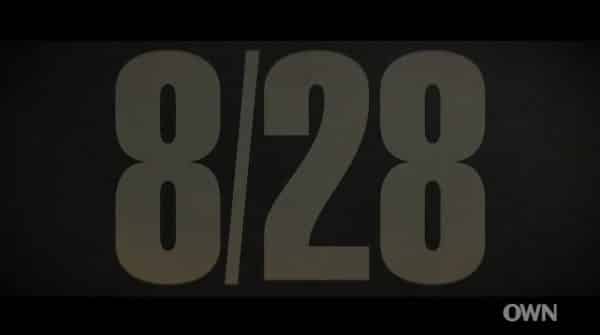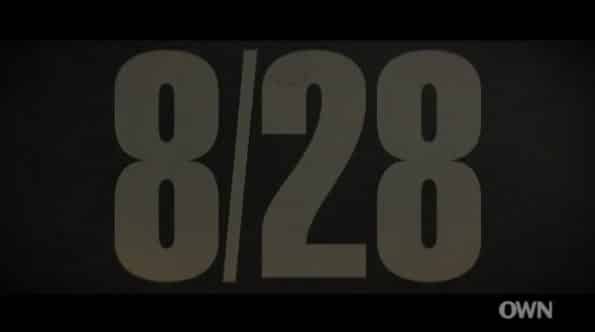 August 28: A Day in the Life of a People is but another example of how Ava DuVernay, in a rather short term, has found a pedestal amongst Spike Lee, John Singleton and more. For while a great director and writer overall, who stands above many a peer, there is a need to note what her work means to Black culture and how she produces more than entertainment but pieces which will live eternally and be referenced for eons to come.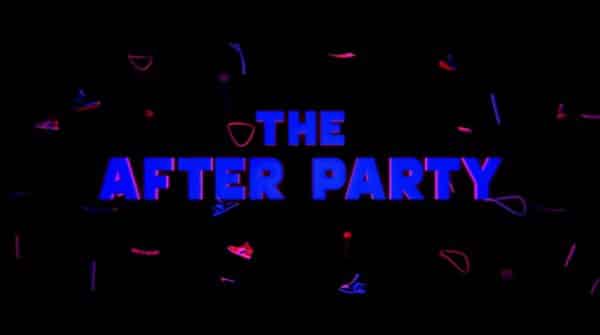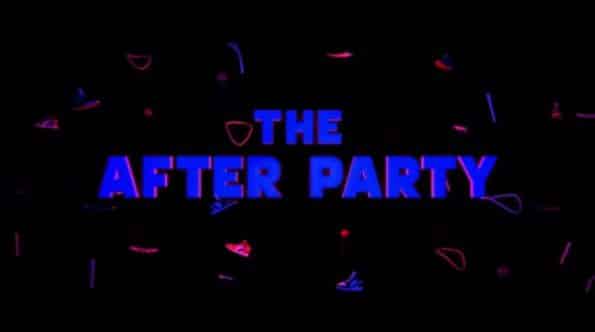 What makes this film is Holzer and Harvey's chemistry. The way they play off each other makes it so you want them to partner up again and again and become a hip-hop comedic duo of some kind. One which, I'll admit, may not be for everybody but I think could have great success.
Hence the positive label for between the story and characters, so much goes right with The After Party. Making it really seem this can't be a one and done collaboration. There has to be more done between these talented individuals, and definitely an expansion of the whose who in hip-hop not just doing cameos but having real talks with the leads.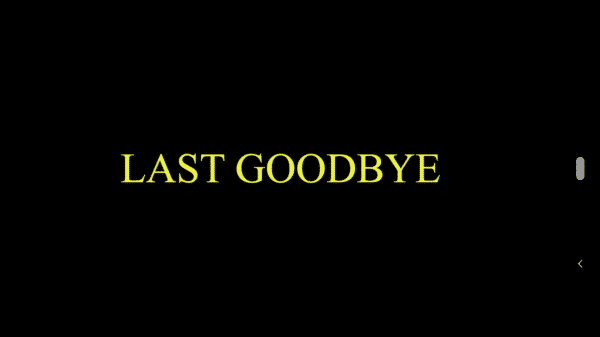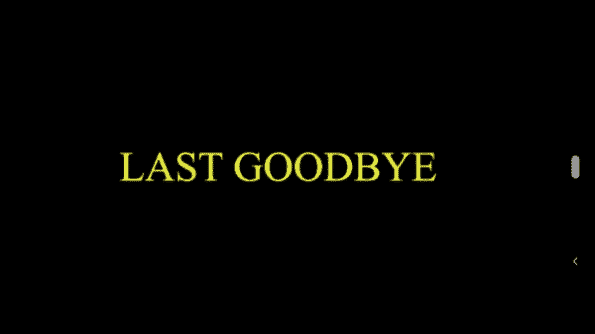 All I'm going to say is, the ending seals the deal. That is why this is being labeled positive. You may not know where this short may go but then things come together and as you go "WOW" you follow that up with, "Damn…" with a little Denzel, in Glory
, tear falling down your cheek.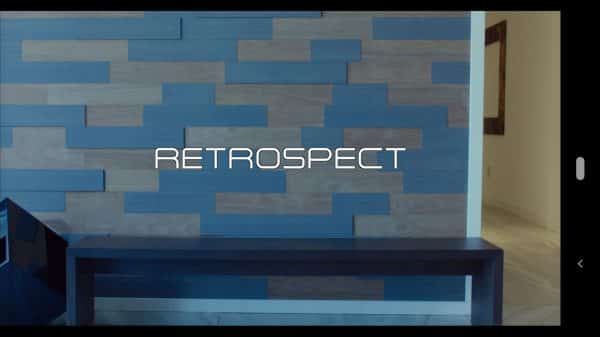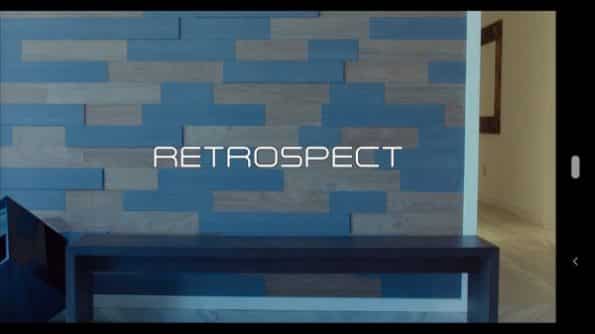 You know that feeling where you aren't crying but your heart feels a little heavy? As if you badly want to connect with someone but there is some barrier in the way? That is what Retrospect
 left me with. It leaves you mourning a person you didn't know for Gray allows you to vicariously live through him so well that if you went through a loss like he did, I think this short could trigger something.
Hence the positive label. In the span of 14 minutes, Retrospect can stir something up in you and give you a heavy heart. All thanks to a girl who is but a name and Gray showing he can be more than the funny, sometimes outrageous, friend.
While To All The Boys I've Loved Before
 isn't necessarily setting standards and precedents to follow, in an industry obsessed with the young falling in love and their drama, it is nice to have a movie which seems to understand romance. Be it the longing for it, the fear of it, how you can become complacent, as well as how relationships you've had, which have nothing to do with that person, can complicate things for the rest of your life.
But, as noted, what makes this film noteworthy, and labeled positive, is because, whether to set up sequels or not, it lays a foundation for Lara Jean and Peter's relationship like so few films do. Also, it brings us characters who, to varying degrees, I'll admit, show some kind of complexity which can intrigue you. Making it where you feel the movie is a cliff notes for the book without feeling like it might not do the book justice.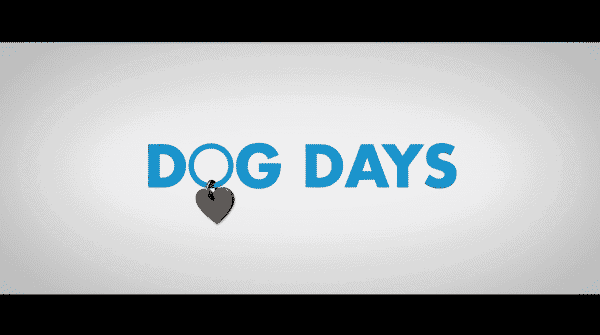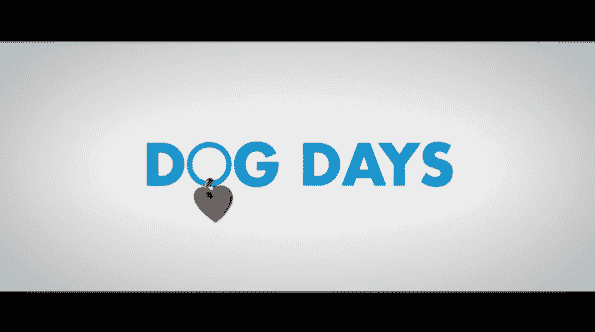 This is a nice feel-good movie. Something simple to see which may get you a little emotional but isn't going to make you bawl your eyes out. It is just something to kick back on a boring Sunday, the day I happened to see this, and just relax.
Hence the positive label. While only one, technically two, of the stories of the movie really stand out, as long as you love dogs, and enjoy movies that don't want to challenge your views or present some over the top, whirlwind, romance, you'll like this. Does it compare well to A Dog's Purpose or Marley & Me? Eh, not really. But, unlike those two movies, at least you won't find yourself swimming in tears.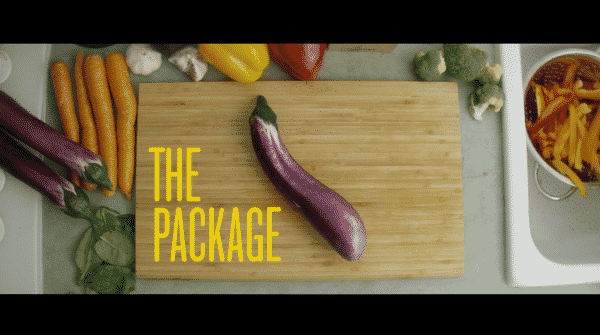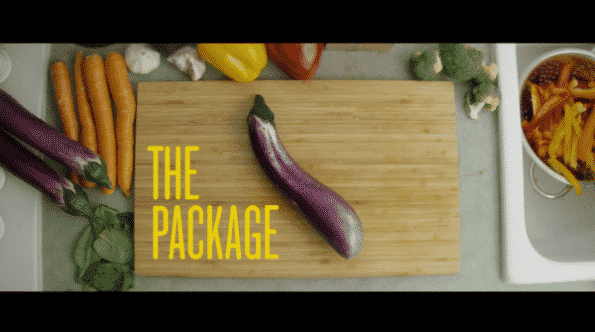 At this point, I feel like I'm a Geraldine Viswanathan fan. For while she doesn't make this movie, for it really is an ensemble effort, it is hard to not believe this is just the beginning. Whatever road Mindi Kahling paved, this girl is going to speed down that and surpass her in no time. And as a whole, again, this movie is hilarious in ways that, as long as you enjoy immature humor, makes you want more.
Hence the positive label. The Package delivers (I'm starting to realize there are puns in this) in ways you don't necessarily expect it to. It's funny, the relationships are weird to the point of coming off authentic, and it leaves you wanting more. With the belief that by getting more, it won't ruin what made you fall in love with the original.
So definitely check out The Package, only available on Netflix.
I'm not going to lie, I was kind of surprised how much I enjoyed this. Mostly because, McKinnon seems like one of those comediennes who needs someone with a hook or something to reel her in. For in movies, at least the few I've seen her in, if she is allowed to just let loose, the quality of her performance is all over the place. Which is kind of seen here but once you see her get into Kunis' groove, she calms it down and we see her shine as she is hyped to be.
And overall, what makes this a positive labeled movie is because it may not be roaringly funny, Atomic Blonde level action, or anything like that, but you can see effort. You will be entertained, and at the end of the day, that's all you can ask for when you purchase a movie ticket. That they'll make this cheap excursion worth your time.
TV Shows
While season 2 of The Bold Type may not necessarily be the game changer season 1 was, it doesn't necessarily suffer a sophomore slump. More so, rather than trying to compete with its first season and become bigger and better, it just continued and developed what was in place. Making it sometimes feel a bit meh, but still very much topical and necessary.
Hence the positive label. What is presented on this show takes it beyond comparison to similar shows which came before and it really finds its voice. What are the struggles of millennials and how can they, and do they, handle them?
Be it trying to have healthy and fruitful relationships, despite modern dating culture being trash or having a career in a time where you are mandated to have a degree to do so. Much less, whether you have a career, or simply a job, trying to navigate the politics, stress, and work/life balance of it. As FreeForm has done fairly consistently, they represent the stories, fears, and triumphs of the late teen/ young adult in ways no other station effectively takes on. Making The Bold Type still a shining example of what we can only hope shall inspire many more stories – hopefully somewhere besides New York and LA.
I remained stunned by how a show which is, by no means, made for the demographics I am not in remains one of my favorite shows. Maybe it is because, being this is on the Disney Channel, it can't go over the top so it has to keep things rooted and away from drugs, sex, and utter madness? If not vicariously reliving life through these talented actors? Alongside finding the way some situations are handled universal, and not just geared towards a tween or early teen market?
Either way, season 2, like season 1, is rated positive. Andi Mack really does push you to wonder how would some of their other shows, and future, be like if they dropped the live studio audience and focused more on the characters being real than funny. For the results, thus far, rarely disappoint.
Just typing this up and reminiscing gives me chills. For between Scanlen and Adams, what they do and their reaction to what happens to them gets to you. It isn't something, like with most media, once it is done it is over. Those characters linger and stay with you, and if triggered strongly enough, you find yourself flashbacking and your hairs standing on ends. That is the effect Sharp Objects can have.
Hence the positive label and recommendation. For with Amy Adams, we get a vulnerable, touching character, whose trauma, and struggle to cope, is heartbreaking in many ways. Especially considering her interactions with Patricia Clarkson's character. Then with Eliza Scanlen, truly she is a force to be reckoned with. Just that scene watching her eyes dilate, something rather simple, feels like you were being put on notice with how far the actress was willing and able to go to craft a character who was meant to make you feel uneasy without coming off over the top about it.
---