The Best of 2021 – Movies & Shorts
---
Community Rating: 0.00% (0) - No Community Ratings Submitted (Add Yours Below)
---
This post may contain affiliate links and spoilers. Please read our disclosure policy.
---
From theatrically released movies, video on demand releases, films that are still waiting to find a home off the festival circuit and so many shorts, let's go talk about some of the best movies and shorts of 2021.
---
Run Hide Fight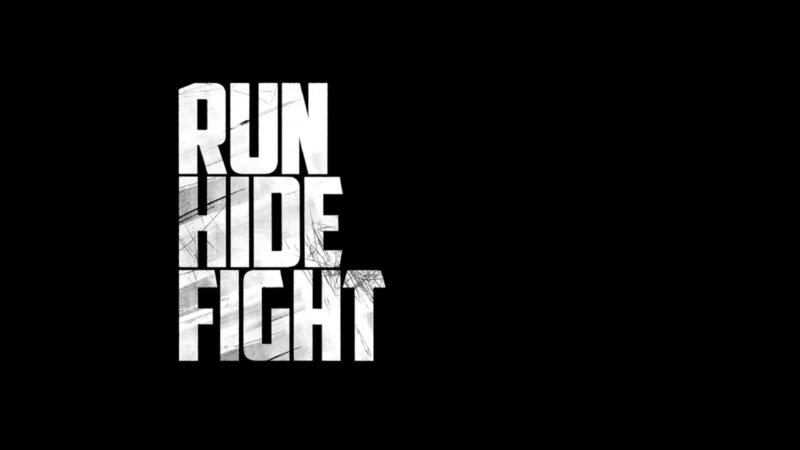 Summary & Why It's On This List
Run Hide Fight is a school shooting action movie that focuses on Zoe, played by Isabel May, commonly known from Netflix's Alexa & Katie, who is trying to stop a Columbine-styled shooting – with modern adjustments.
Now, we recognize a movie of this subject matter is a strange one to note as one of the top movies of a year, but Isabel May's performance has this strange Die Hard quality to it. Also, as films like White Rabbit, Blackbird, Rudderless, and And Then I Go tap into, the topic remains immensely unnerving. Mainly since, unlike other setups for action movies, horrors, or even dramas, the fear of being a victim in a mass shooting, especially in the United States, isn't an irrational fear or an unlikely fantasy – it's almost a monthly, sometimes weekly, occurrence.
Written Review
BJ's Mobile Gift Shop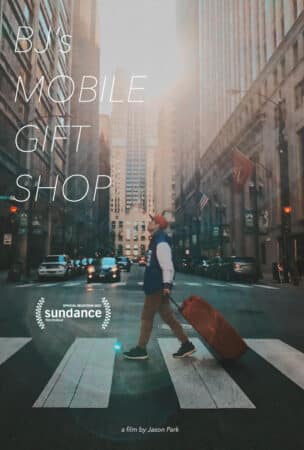 Summary & Why It's On This List
In BJ's Mobile Gift Shop, a 16 minute short, we follow B.J., a young Asian American who, rather than rack up debt, doing a job he hates to make someone else rich and hope he gets a decent cut, he works for himself. He is a hustler, who moves about with everything you need from a white shirt for work, a power bank for your phone, you name it.
Now, on top of B.J.'s hustle and the comedy that brings, also to draw you in is the charisma of lead Johnnyboy Tellem, who has the kind of star power that could easily make him a pedestal actor. Someone who gets compared to the way Michael B. Jordan does Will Smith, Ryan Destiny to Gabrielle Union, and so on.
And, overall, the reasons we shell out money to watch the curated shorts and films from Sundance, and other festivals, are shorts like B.J.'s Mobile Gift Shop. It acts as a reminder that diversity, in storytelling and storytellers, is the life's blood of the industry, and creatives like Jason Park and lead actors like Johnnyboy Tellem are the pulses that keep the industry's aging heart beating.
Written Review
BJ's Mobile Gift Shop (2021) – Review/ Summary (with Spoilers)
Death & Deathability (A Period Piece)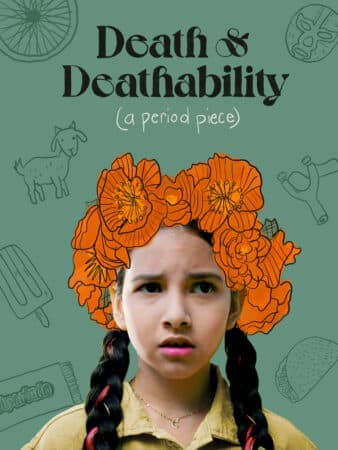 Summary & Why It's On This List
Death & Deathability focuses on its lead, Ceci, getting her first period and being a military brat raised by her dad, not knowing if she is dying or not, so she plans to make the best of her last day by spending it with crush Javi.
Now, I recognize some things that I may consider the top shows or films aren't made for me or the various demographics I'm part of. However, talent is talent, potential is potential, and to me, the story Ceci presents fits into a Disney + or even Nickelodeon vibe, considering it's a comedy that features a pre-teen dealing with something that is something in modern times isn't talked about much. At least on shows aimed at people under 18.
But even beyond Ceci dealing with her period, as a military brat, this short, which could become a television series or movie, could be so much more. As a movie, it could go into that full experience of your first period. Whether it is spotting, menstrual pains, or figuring out tampons vs. pads, there are many avenues to explore. Also, rather than present "coming of age," as it often is shown, focused on someone's first time having sex or turning 18, taking note of how, for girls, coming of age has a very unique and specific marker, this could, and does, present a different take.
And as a show? It could take its time, maybe delve into Ceci often moving, maybe even have her move throughout the series, and speak on an experience many kids out there feel while exploring and talking about different parts of the country or world!
Written Review
Death & Deathability (A Period Piece) (2021) – Review/ Summary (with Spoilers)
A Writer's Odyssey (2021)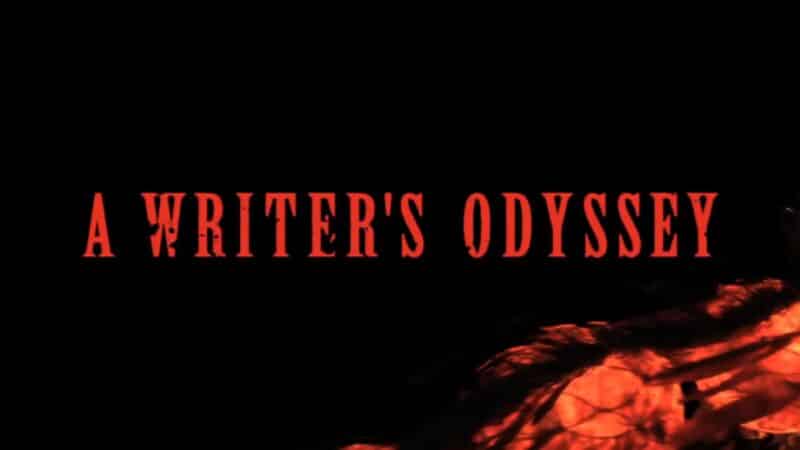 Summary & Why It's On This List
While many awaited Marvel to return to theaters with its next MCU blockbuster or one of the other skittish distributors, we got A Writer's Odyssey. This film didn't just provide viewers with a fix, but rather this 2-hour plus fantasy epic was on par with what you expect, and more, from a blockbuster.
A Writer's Odyssey provides you with all the flashy action scenes you could want and an engaging father/daughter story. And when it was released back in February, it reminded us why blockbuster films can only be fully appreciated in theaters.
Written Review
Violet Evergarden: The Movie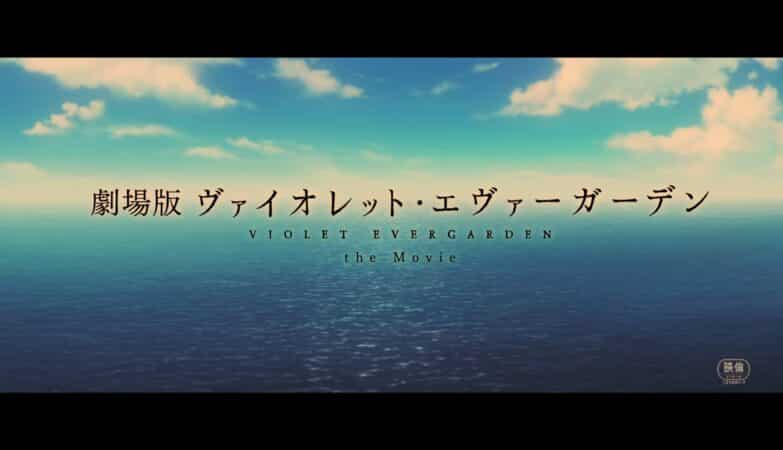 Summary & Why It's On This List
I don't know if I like to cry or not, but for those who have watched Violet Evergarden the series, you know this is one of the most breathtaking animes that has come out in years, and it matches its intricate designs with stories that are bound to bring you to tears. With this entry, which perhaps is meant to wrap up the anime series, Violet is in search of the man who provided her a sense of humanity and a future, long after the war which brought them together is over, and she has become a woman. But whether or not he is alive, never mind is willing to see her, is up for question, and her struggle with moving beyond feeling she couldn't save the man who, like a father, gave her life is at the center of the film.
Written Review
Violet Evergarden: The Movie (2020) – Review/ Summary (with Spoilers)
Port Authority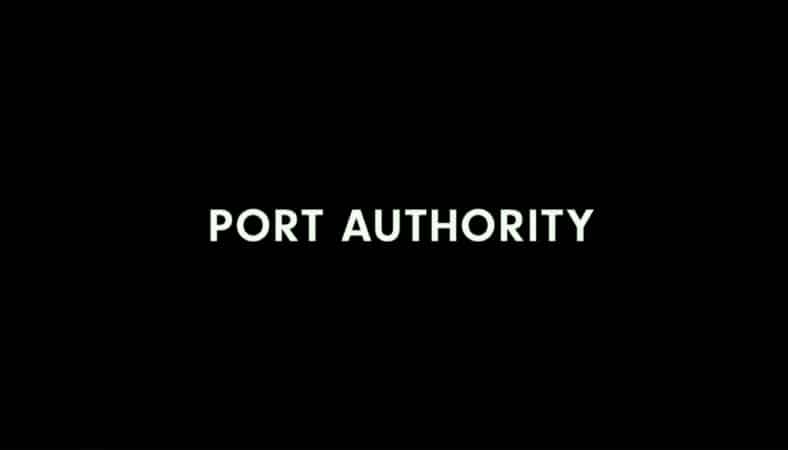 Summary & Why It's On This List
One of the most ****ed up things about LGBTQIA+ productions is that they often center on trauma or make the LGBTQIA+ person the best friend we formerly saw Black people primarily cast as, who were funny, down for anything, yet rarely had much of a life of their own.
Port Authority is different. It's a love story that, yes, does present some of the struggles that come from being a member of the LGBTQIA+ community, especially if non-white. However, it doesn't dwell on the negatives. It shows its lead Wye and this down on his luck boy named Paul fall in love and shows Wye's community and chosen family in such a beautiful way that you might feel frustrated that seeing stuff like this is so rare.
Written Review
She Dreams At Sunrise (2021)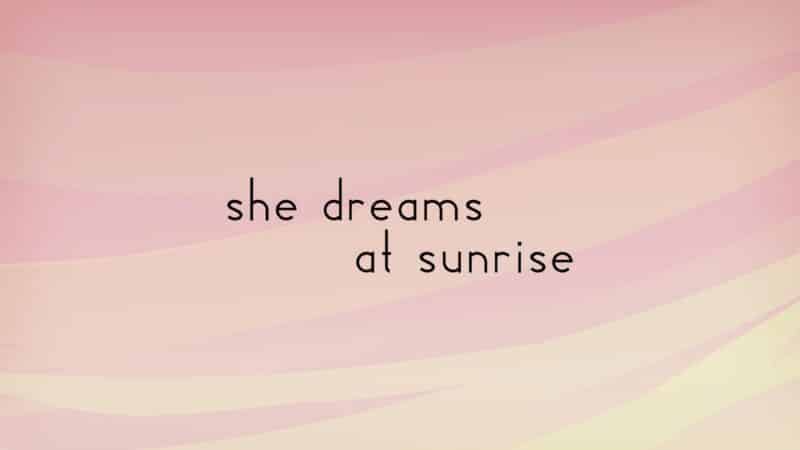 Summary & Why It's On This List
She dreams at Sunrise is a short about an older woman, close to her grandson, whose mobility is starting to decline, and it appears her relationship with her daughter isn't where she'd want it to be. Consider this another short on this list that makes you question why it does not take much to get you to cry.
Written Review
She Dreams At Sunrise (2021) – Review/Summary (with Spoilers)
Americanized

Summary & Why It's On This List
Americanized focuses on Eng (which is the last name of the writer/director and first name of the lead character), who loves Basketball and seems to have found a group of people she can connect with. However, throughout the short, which is 17 minutes, you see her struggle between not being Asian enough for people who look like her yet not being Black enough for those with whom she shares similar interests.
That storyline taps into how complicated things can be when you don't adhere to cultural norms in your area, and may I add that Erica Eng, the director, really does show that it requires actual talent to nail a sports scene? Because we saw others try throughout 2021, but not everyone can harness that intensity of a match, the athleticism, and that adrenaline that makes fans feel like they have stock in the game or players who know their next move could be what leads to a win or loss.
Written Review
A Christmas Stray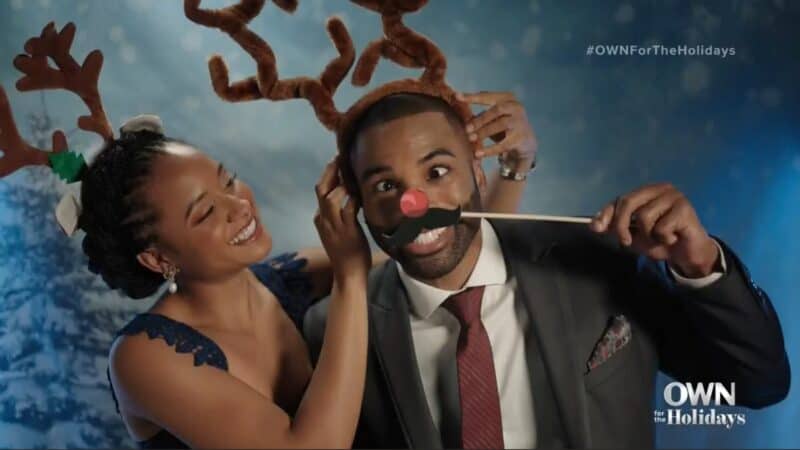 Summary & Why It's On This List
Here is something I just never really understood when it comes to the Christmas moves Netflix, OWN, and other platforms release: Why are the relationships so messy? Why is one of the leads usually in a relationship, albeit a bad one, and we're supposed to be cool with this new person sweeping in and a murky transition from the ex to this new thing?
Thankfully, we don't get that in A Christmas Stray. It has the wholesomeness you expect in a holiday movie yet also works as a reminder to live a life beyond seeking accomplishments. Especially accomplishments focused on money, notoriety, or what other people envision for you.
Written Review
R#J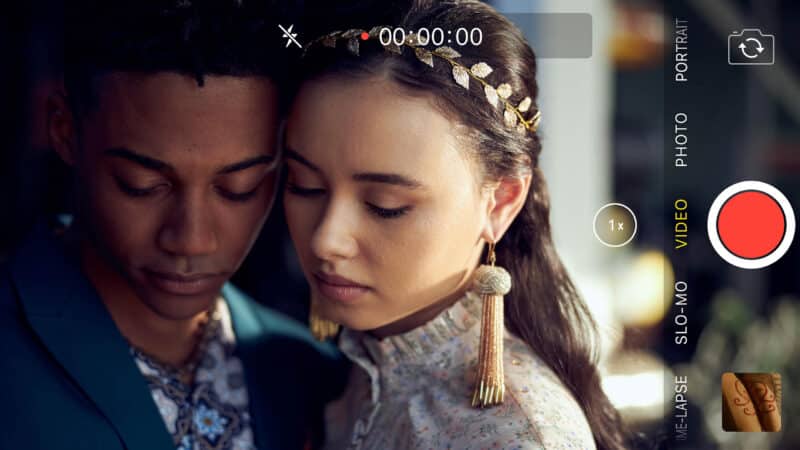 Summary & Why It's On This List
R#J is the type of film you'll be surprised isn't on Netflix already. It's a reimagining of Romeo and Juliet, with it leaning towards the 1996 version with Leonardo DiCaprio, but this time with Black and Latinos filling the lead and the overall majority of roles. But, to add onto that, it brings in the digital age and takes note of texting, social media, and what I really loved is it mixes Ebonics with Shakespearing English in such a way that it makes you wonder what its three writers could come up with for other Shakespeare productions.
Written Review
The Novice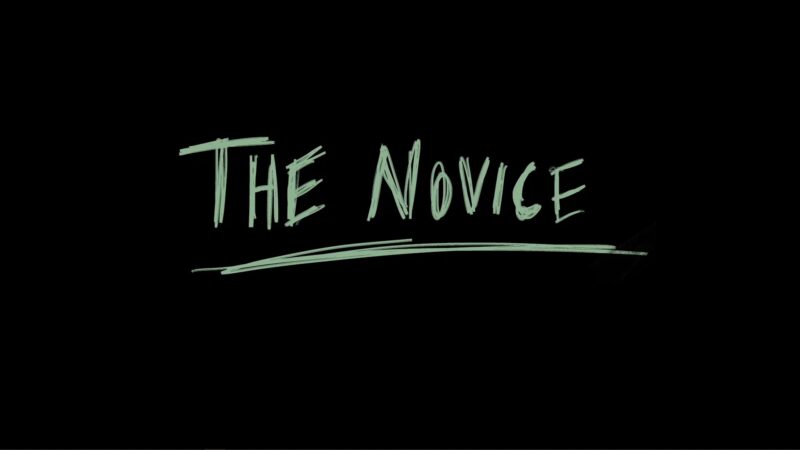 Summary & Why It's On This List
It's very easy to see why many compare The Novice, and Isabelle Fuhrman's performance, to Natalie Portman and Black Swan. However, I wouldn't call this the new Black Swan since it also has elements of Miles Teller's intensity in Whiplash and in terms of what Fuhrman does? Her performance in this is as surprising as seeing Zendaya go from musicals and Disney shows to Euphoria. That is the level of intensity she brings to getting on and being successful on her school rowing team for a potential scholarship.
Written Review
What She Said

Summary & Why It's On This List
Rape is an uncomfortable and taboo subject that most avoid, and what What She Said dives into is how that conversation can be approached from every viewpoint, but the rapist – just to be clear. We get it from the family, friends, the person who should have known something or done something, the survivor, and I don't want you to think this is a movie that will be utter hell to watch. It has sarcasm and dark humor, and while it is honest about how a group handles one of its own navigating what happened, it doesn't dwell on the details of what happened. More so, it wants to put rape into a broad perspective and acknowledge the doppler effect of how one person's trauma spreads about.
Written Review
If Not Now, When?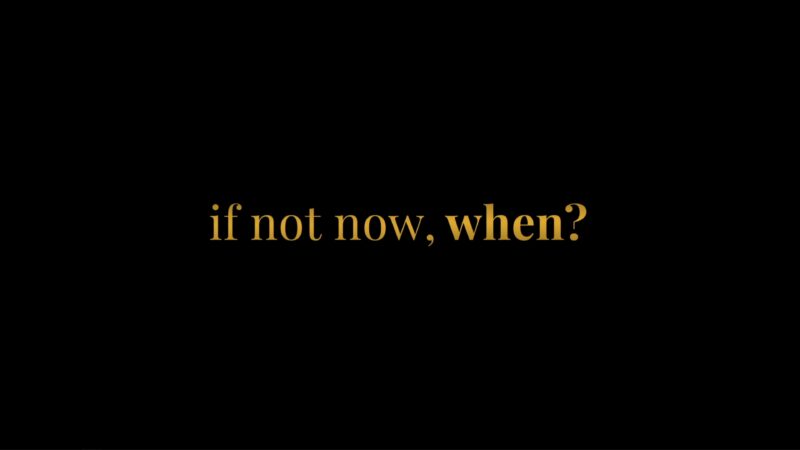 Summary & Why It's On This List
What Meagan Good and her peers, including Lexi Alexander, did in If Not Now, When? Is what we need far more than another show about four women with long friendships, in which three are pretty much settled into their careers, one is finding themselves, and nearly all of them have messy personal lives.
In If Not Now, When? it feels like we step away from that idealized, upper-middle-class stranglehold and explore other lives which deserve to be told. One friend has a prescription pill addiction and struggles with her relationship with her daughter. There is another who didn't get the career she wanted, so she pursued something adjacent, as a dancer, and pursued educating the generation who will follow. We got your usual mom of the group, who is going through more than she lets on, and one with an ex-husband who isn't villainized. For the men in this film can certainly be seen as trash, but at least they are given the time and space needed to show you their complexity. Which is quite refreshing.
Written Review
Dating and New York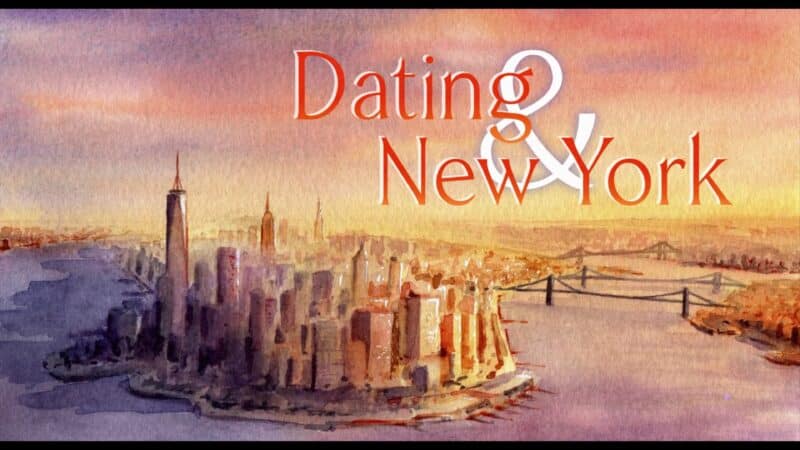 Summary & Why It's On This List
Romance for any 20 something, 30 something, pretty much anyone who is single in the age of hookup culture, IS TRASH. But you know what is a growing problem in the depiction of that? The use of "woke" or politically correct dialog. But, Dating and New York, doesn't want to be politically correct. What Dating In New York wants is to explore the kind of relationship which isn't about finding the one. Yeah, with our leads Milo and Wendy, you more so get two people searching for someone to share experiences and make memories with together. It's focused on the short term, the banter, the friendship, and while there is naturally drama, it's the kind that you can relate to and will make you bond with Milo and Wendy to the point of you needing them to make it to give you hope.
Written Review
India Sweets and Spices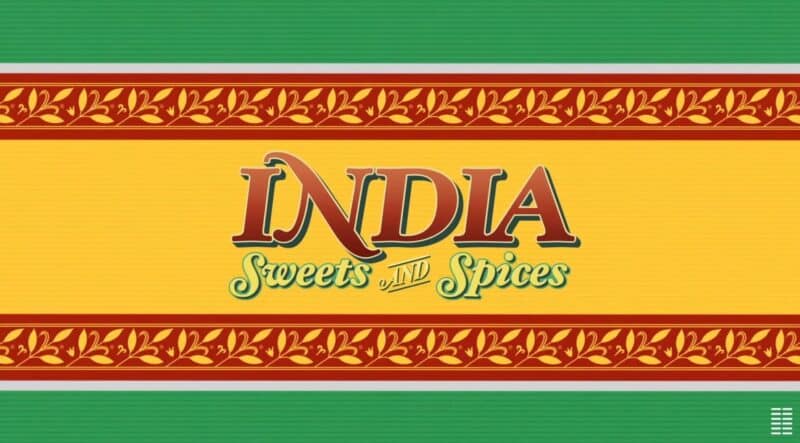 Summary & Why It's On This List
What you get sold with the trailer and initial perceptions of India Sweets and Spices is a romantic comedy focused on Indian culture. However, it develops into a story that talks about feminism in India, the more sordid side of arranged marriages, and the complications which can come when you experience the coming of age aspect of learning who your parents really are and who they were before you were born.
Written Review
India Sweets and Spices (2021) – Review/ Summary (with Spoilers)
Special Mentions
Encanto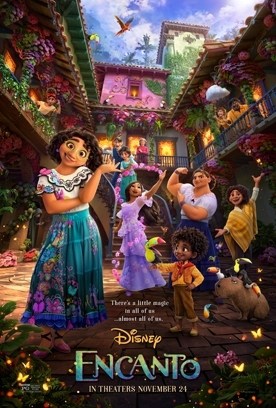 Summary & Why It's On This List
We loved that Encanto was essentially an immigrant story, focused on a family that had to leave their home due to threats of violence – in a kids' movie!. Yet, to add on another layer, it dives into generational trauma and the guilt that develops when that first generation, second, and so on know their history and struggle with being perfect and contributing to the family. Particularly so that they can show their elder that their sacrifice was worth it.
Written Review
Malcolm & Marie
Summary & Why It's On This List
It was a whole ass stage play featuring two people arguing for nearly two hours and just the depth Sam Levinson's script, and Zendaya and John David Washington's performances in this, it brought on the best kind of polarization. For to not feel heated after watching this and absorb the anger and hurt from Zendaya's character? It's hard. Especially if you know you are in a relationship that doesn't serve you but has become so comfortable you feel like you need something big to happen to justify ending it.
And what could be considered big is an ever-moving line.
Written Review
The Harder They Fall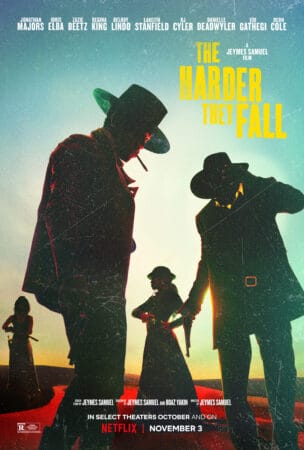 Summary & Why It's On This List
While I thought the big reveal at the end was lackluster, what you have to love is the chemistry between damn near every last character, whether they were friend or foe. Now, Regina King is the shining star of them all, since whether she is in a scene with Zazie Beetz, Jonathan Majors, and especially Idris Elba, you see why she is an icon. But that doesn't mean everyone else is a slouch. R.J. Cyler carves out a nice comedic role, and Danielle Deadwyler, who you can see on Station Eleven on HBO Max, her role as Cuffee is also a scene-stealer.
And may I add, as someone who hasn't watched a western since, maybe True Grit, nearly a decade ago, I appreciate this reminding me that it isn't that I'm against westerns; I just don't like the stories they often tell and the people cast in them.
Written Review
The Harder They Fall (2021) – Review/ Summary (with Spoilers)
Last Night In Soho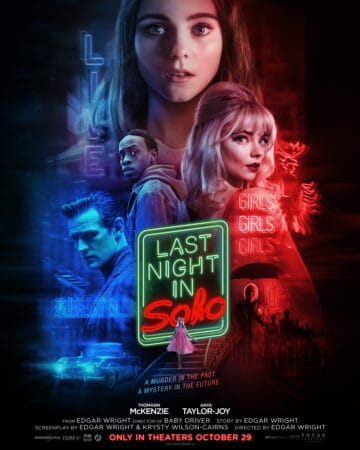 Summary & Why It's On This List
It begins with the camera tricks and editing and then realizing you are watching a horror movie with a mystery element. Truly, if you ever meet someone who wants to understand the hype behind Edgar Wright, Anya Taylor Joy, or Thomasin McKenzie, this is what you should present to them.
Written Review
Spiderman: No Way Home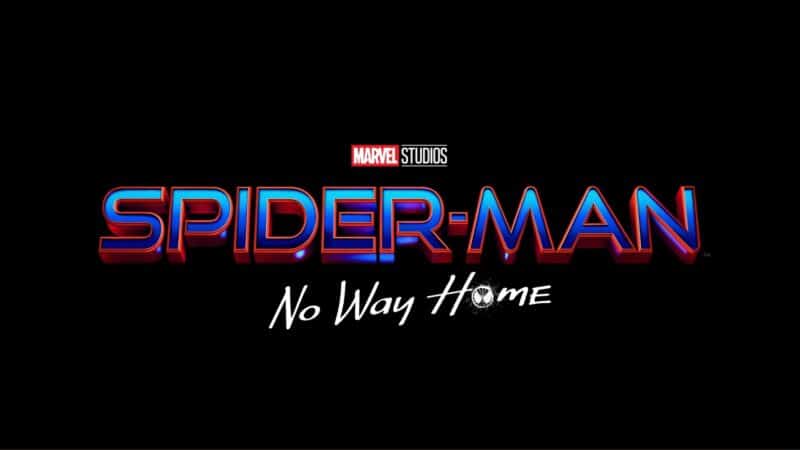 Summary & Why It's On This List
It's a Marvel film that has the most prolific Spidermen, sans Myles Morales, in the same movie, with the top villains from Tobey Maguire and Andrew Garfield's films. Pretty much, if you like superhero movies, especially how Spiderman stands out from the rest of the MCU, I can't imagine why you wouldn't have already seen this – beyond the pandemic.
Written Review
Spiderman: No Way Home (2021) – Review/ Summary (with Spoilers)
Tick, Tick… Boom!
Summary & Why It's On This List
Let me put it to you this way, while I'm not against seeing a jukebox musical, musicals in general, especially if they aren't of the animated variety? I have an aversion to them. The last one I think I genuinely loved, and have watched multiple times, was God Help The Girl with Emma Browning, Hannah Murrah, and Olly Alexander.
Yet, Andrew Garfield has that ability to make it so, even if the genre or story may not be ideal for you, he'll make it worth it. Sort of like how Graham Norton is as a chat show host, it doesn't matter who they are working with, they will make an enjoyable experience which will force you to see this person knows how to make themselves, and co-stars, look good.
Though, I also have to give it up for Vanessa Hudgens because her performance in this really reminds you that, aside from her holiday films, she can tap into that vein she did for Shelter as well.
Written Review
The Eyes Of Tammy Faye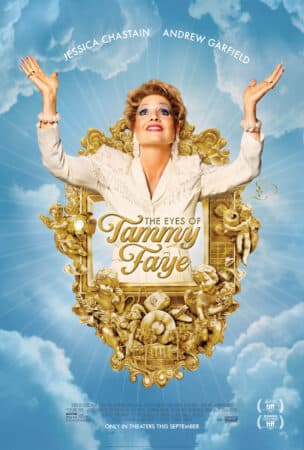 Summary & Why It's On This List
I love how The Eyes of Tammy Faye approaches faith from a personal perspective and as a multi-billion dollar business. Though, what really drives this film is Jessica Chastain, especially how it triggers one of my favorite lines from Scandal while watching Tammy struggle with how her life is going:
"I have prayed to God over and over and where there once was his voice, the warmth of his love, there is now only cold silence. […] Without him, without the sign of his love, I am worse than dead."
And the way Chastain plays Tammy, you can see how faith isn't just a light, but a motivation for many to not just do good, but to be alive. Which makes this probably one of our favorite films which highly focuses on a character's faith and religion.
Written Review
The Eyes of Tammy Faye (2021) – Review/Summary (with Spoilers)
Related Topics:
Andrew Garfield
,
Anya Taylor-Joy
,
Danielle Deadwyler
,
Edgar Wright
,
Erica Eng
,
Idris Elba
,
Isabel May
,
Isabelle Fuhrman
,
Jason Park
,
Jessica Chastain
,
John David Washington
,
Johnnyboy Tellem
,
Jonathan Majors
,
Lexi Alexander
,
Meagan Good
,
R.J. Cyler
,
Regina King
,
Sam Levinson
,
Thomasin McKenzie
,
Vanessa Hudgens
,
Violet Evergarden
,
Zazie Beetz
,
Zendaya