Is this a romantic comedy? Yes. However, that doesn't mean Dating and New York may not make you cry – which it did for us.
---
Director(s)
Jonah Feingold
Screenplay By
Jonah Feingold
Where Can You Watch?
Film Festival (Tribeca Film Festival)
Date Released
6/13/2021
Genre(s)
Comedy, Romance, Young Adult
Duration
1 Hour, 31 Minutes
Rating
Not Rated
Noted Cast
Milo
Jaboukie Young-White
Wendy
Francesca Reale
Cole
Jerry Ferrara
Jessie
Catherine Cohen
Hank
Brian Muller
Katie 7F
Sohina Sidhu
This content contains pertinent spoilers. Also, images and text may contain affiliate links, which, if a purchase is made, we'll earn money or products from the company.
Film Summary
Both Milo and Wendy don't necessarily have the best dating history. Wendy has been dumped or ghosted in the majority of her relationships, and Milo? Well, things haven't been that much better for him. However, thanks to the app "Meet Cute," the two find each other, and while Milo, at first, comes off like an ass, as he lowers his sarcastic shield, Wendy finds someone endearing.
However, while Milo is still open to love, Wendy just wants consistent sex and companionship – without the emotional attachment. So, she comes up with a contract, and it is agreed that they'll become best friends with benefits. Something that everyone, from their friends Jessie and Hank to Milo's doorman Cole, know isn't going to work for one of the two will catch feelings.
Things To Note | Question(s) Left Unanswered
Reason(s) for Film Rating: It was tame. Despite being friends with benefits, there aren't any real sexual situations. At most, Young-White has his shirt off when giving himself a pep talk. Otherwise, there may have been cursing, but it isn't vulgar enough or done enough to notice it unless you are particular about that.
Collected Quote(s) & .Gifs
Sounds like you idealize then devalue.
— Wendy
Actions speak louder than captions.
— Katie 7F
Metaphors are great ways to talk about things you don't want to talk about.
— Wendy
Emotionally unavailable people need love too.
— Wendy
Review/ Commentary
Highlights
Have You Ever Got So Invested In A Relationship You Cried?
We're someone who likes a good romance movie, even though most adhere to the same formula[1]. Which Dating and New York seemed bound for because it's what you almost always see. However, what makes each film different is what baggage is being brought in, and how the two individuals express their love.
When it comes to Milo and Wendy, they give you that young love, not ready to settle down, but do want someone to experience things and share memories with vibe. Which, in terms of Wendy, has made heartbreak unbearable. For it's like each person is a time capsule buried and locked with you not expected to ever look for it. But then, with Milo, it seems his issue is that he wants to invest in people, but they aren't as invested in him as he is in them.
So, based on their pasts, it seems like Milo and Wendy would craft a good future together, right? And as you see them banter, crack jokes on other people, give pep talks, and more, you get invested. I would even say you get so invested that you don't even question what are they doing with their lives besides hanging out with each other and their friends? Like, seriously, how is Wendy affording her apartment and paying for most of the dates, or splitting the check, since it's noted only Milo lives with his parents? Also, do they have jobs or no?
That aside, what really got to us is that both recognized their trauma, their baggage, and it seemed both sides tried to help each other unpack and address what was being held onto. Mind you, not in a way that would make this resembling a drama at all, but with both addressing their loneliness and desire to have that go-to person, maybe not for life but for moments of the near future? It could really hit you hard if you are single and within their age bracket.
It Doesn't Have That "Woke" Dialog That Is Infecting YA Movies
I get the film industry is, allegedly, filled with people who want to be progressive and use their voice to push for an equal new world, but sometimes they overdo it in the dialog. Mark, Mary and Some Other People is a prime example of characters just picking apart language and situations to the point it is like, are you focused on minuscule issues because you haven't the time, energy, or drive to truly fight the patriarchy? Or is it you need small wins since you know the big one may not happen during your lifetime?
Luckily though, Dating and New York, despite the film's location, doesn't do that. Neither Wendy, Milo, Jessie, nor Hank are about political correctness or living up to that faux archetype of how people from liberal cities supposedly act. Milo just as much jokingly flirts with Hank as he will fall for whatever pretty girl he sets his eyes on and join Wendy in making fun of people who are in the midst of a breakup. Likewise, Wendy will chastise a man for lying on his profile, play down Milo's feelings, and try to make an ex jealous.
Pretty much, no one is perfect nor really tries to be. They just, generally, don't seek to do harm.
Jessie and Hank As An Alternative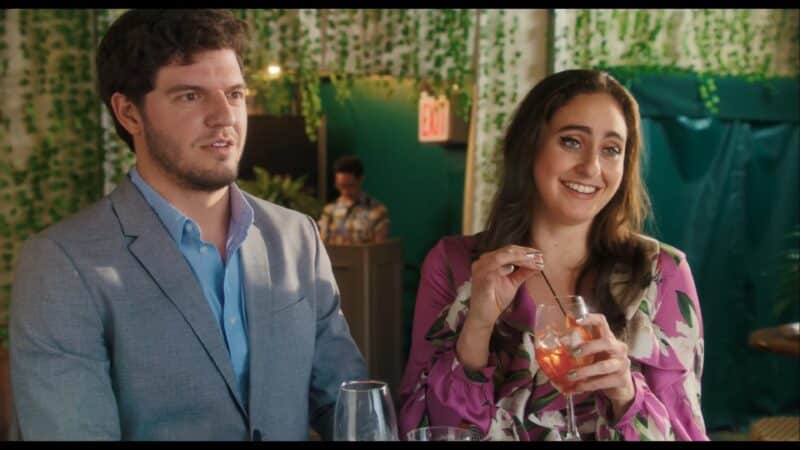 I won't pretend that we got much into Jessie and Hank's whirlwind relationship. Yet, as an alternative to Wendy and Milo, they have their place in Dating and New York. She may say she is from Texas but has that New Yorker attitude, and while it does make her annoying at times, you do have to appreciate how Jessie is made to be no one but herself. And yes, she may get insecure at times but, the confidence, how bold she can be, you get why that is alluring to Hank.
As for the other end of things? Hank has a good job, is a nice guy, and isn't really problematic. Yes, all of that should simply be the basics, but finding the basics is incredibly hard no matter who or what you are into. So finding someone like that who you like and love? Oh, it's a blessing and what we get from Jessie and Hank damn near feels like an indie short slapped onto a bigger movie.
Low Points
One Of The Last Lines Of The Movie Were So Unnecessary
You ever talk to someone and think they are absolutely perfect, be it for friends, dating, or sex, and then they say something that is a complete turn-off? This movie does that. It was doing so well, but then it didn't just shut up and leave things alone. I would go further, but this was bought by IFC Films, so, hopefully, it'll go on their online platform and not just end up trapped in New York City till it hits video on demand far down the line.
Overall
Rating: Positive (Worth Seeing)
Truly Young-White and Reale understood the assignment when it comes to Dating and New York. They gave us Millennial going into Gen Z couple that isn't a couple but would likely work as a couple. Thus making you invested, feel seen, and even attach some hope to them making it for it means it could happen to you. Add in an alternative couple in Jessie and Hank, and you get both a fun, will they or won't they set, alongside an "Oh, you two are moving fast, ain't ya?" pair.
And honestly, if it wasn't for one of the last lines in the movie, this would be recommended, WITHOUT QUESTION! However, decisions were made, and while we may have to live with them, we certainly refuse to like them.
[1] Two people meeting, seeming very compatible, falling for one another, the guy usually messing it up, but they get back together in the long run.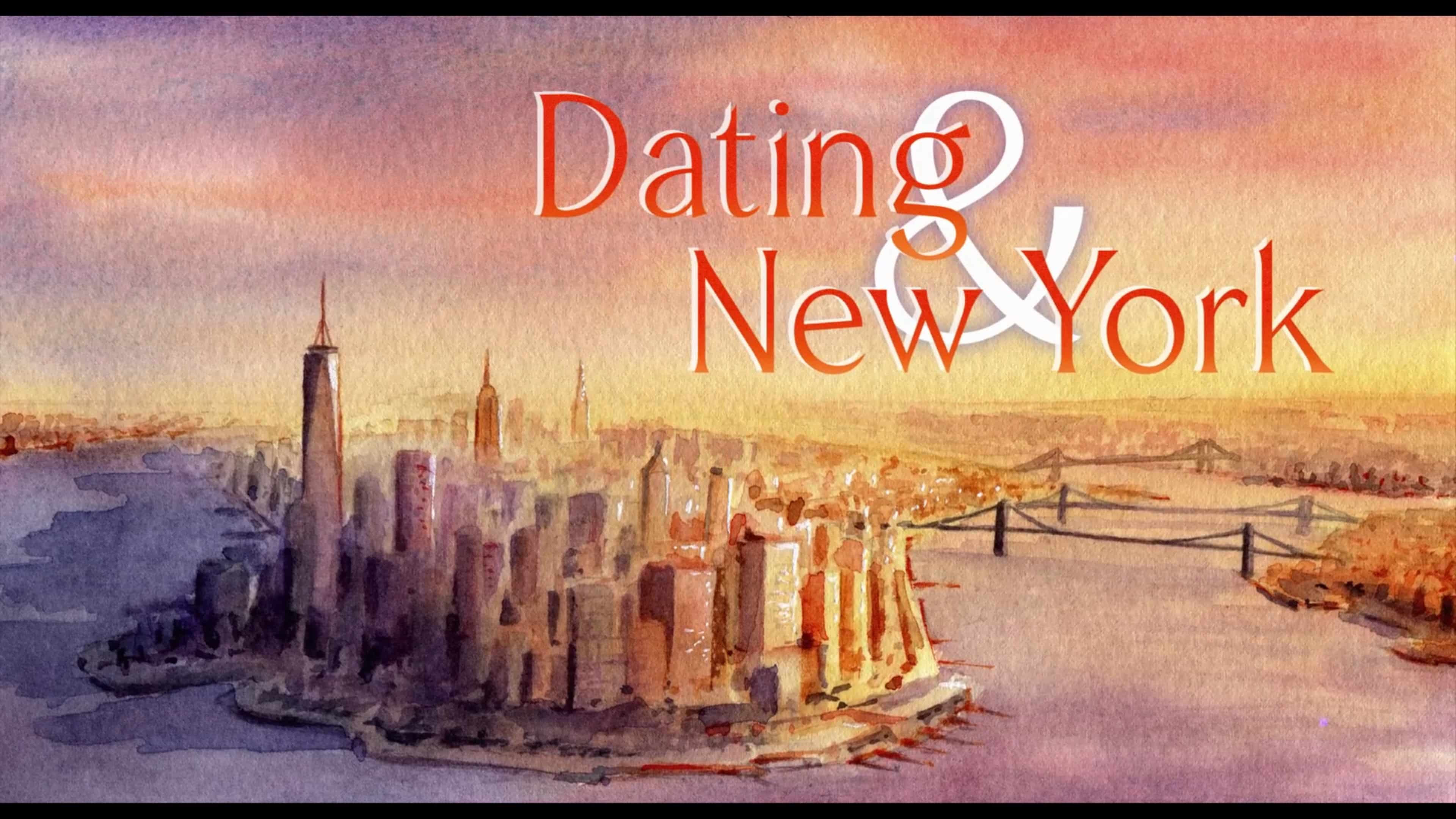 Dating and New York (2021) – Review/Summary (with Spoilers)
Who Is This For?
Those who enjoy a story of young love and the trials and tribulations that come from being unsure if they are good just for right now or are the one?
Highlights
Have You Ever Got So Invested In A Relationship You Cried?
It Doesn't Have That "Woke" Dialog That Is Infecting YA Movies
Jessie and Hank As An Alternative
Low Points/ On The Fence
One Of The Last Lines Of The Movie Were So Unnecessary