Last Night In Soho (2021) – Review/ Summary (with Spoilers)
If there was ever a reason to go to the movies, it would be for Last Night In Soho just because it tries to do so much, and surprisingly gets it right.
---
Director(s)
Edgar Wright
Screenplay By
Edgar Wright, Krysty Wilson-Cairns
Date Released
10/27/2021
Where To Watch
In Theaters
Genre(s)
Action, Crime, Drama, Fantasy, Horror, Mystery, Romance, Thriller, Young Adult
Duration
1 Hour, 56 Minutes
Content Rating
R
Noted Cast
Eloise
Thomasin McKenzie
Sandie
Anya Taylor-Joy
Jack
Matt Smith
John
Michael Ajao
Ms. Collins
Diana Rigg
Film Summary
Eloise, preferably Ellie, was raised by her grandmother, and because of that, she loves 60s music, fashion, and with her mom and grandmother being seamstress, she wants to not only follow in their footsteps but take things to the next level. So, she goes to fashion school in London, but it is there that we begin to understand the family secret. One which allows Ellie to vividly see things or people that aren't there.
For example, she sees Sandie's early days in London and the fun she had when she was an ambitious singer who got caught up with the wrong guy, Jack. Which Ellie eventually tries to avoid seeing, because of where Sandie's story goes, but no matter who tries to help, even a nice boy named John, who has a crush on Ellie, unfortunately, Ellie is forced to learn Sandie's whole story for the trauma to end.
Things To Note | Question(s) Left Unanswered
Reason(s) for Film Rating: Depiction of a mental/emotional disorder, nudity, sexual situations, smoking, drinking, blood, violence, cursing, and self-harm.
Review
Highlights
The Camera Tricks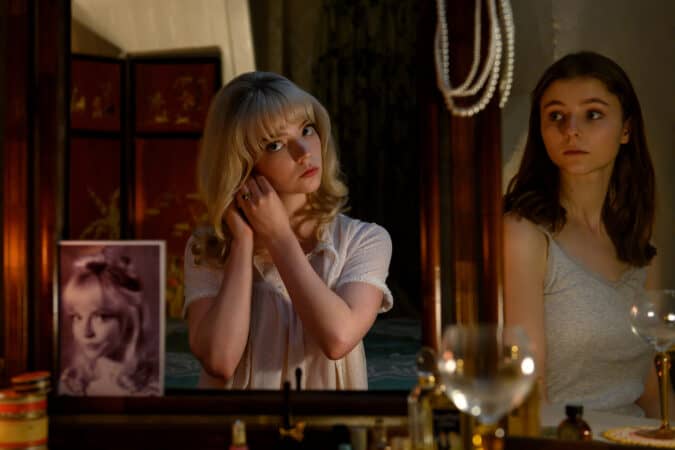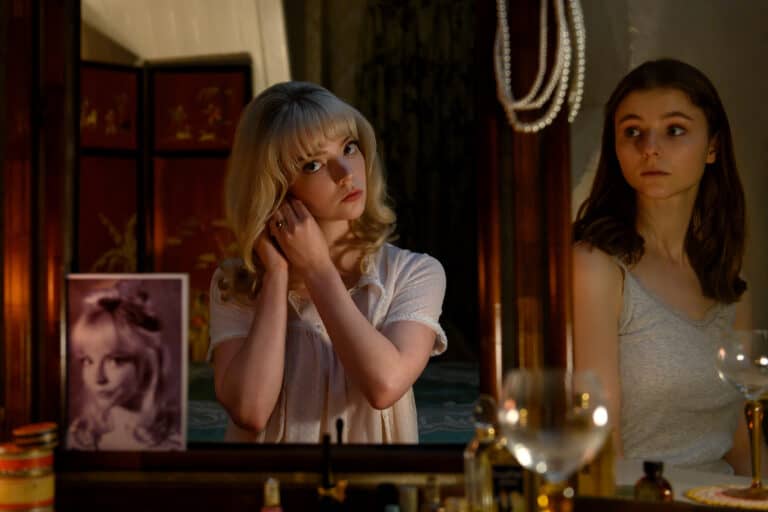 Throughout the film, we're jumping back and forth between Ellie's life and Sandie's, to the point one blends in with another and makes you wonder if they are one and the same? If not, despite the questions that would conjure, if Ellie is capable of time travel or really tapping into the lives of the dead. And while some of the earlier tricks are just about mirrors, as the film starts exploring horror elements, it makes the blending of worlds in Ellie's psyche something you feel part of.
Did Anyone Else Know You Were Walking Into A Horror Movie?
Serious question! I assumed this would be a murder mystery featuring some fresh-to-the-city girl haunted by Sandie. However, what we got was a bit of a horror, maybe psychological thriller, as it becomes clear Ellie is unraveling, and we end up getting multiple jump scares. The kind which will have you looking over to whoever else is in the theater for you feel a bit embarrassed since you know the situation isn't real.
You Think You Know, But You Have No Idea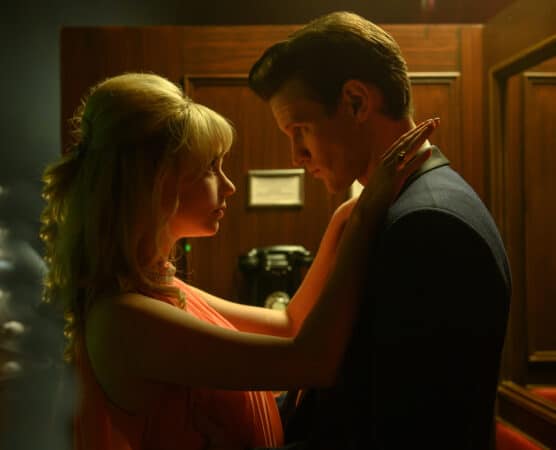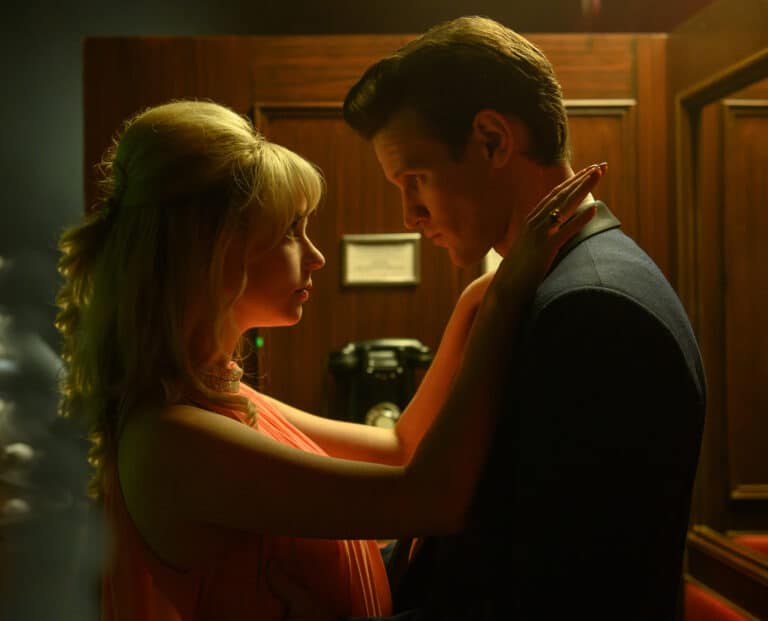 There is a good bit of misdirection here and people not being as it seems. It makes it so you think you have a character pinned down and you know what will happen, but then you realize you're wrong. Believe me when I say, as someone who has watched around 150 films or shorts this year, it feels so wonderful to realize you weren't on the right track. And I'd even say the payoff is good enough that you don't get mad at yourself for being wrong or the twists that were decided on.
Our Leading Ladies
You'd think, with Anya Taylor-Joy having a higher profile, she'd carry the film and be the main reason to watch, but you'd be mistaken. McKenzie actually pairs well with Taylor-Joy and not by competing with her but by complimenting her character. With a look and playful nature, Sandie uses Taylor-Joy's old Hollywood appeal to the max to create a potential femme fatale vibe – if not, at the very least, someone cheeky and bold.
On the flip side, McKenzie creates an almost mousey character, with a small voice, who may match Taylor-Joy's excitement, but seeks to exhibit that differently. In their differences and the similarities you later discover, it allows you to appreciate what both bring to the movie. As well as see what they, as actors, could bring to future roles. For while co-leads, honestly, you only once may find yourself seeing how much time is left.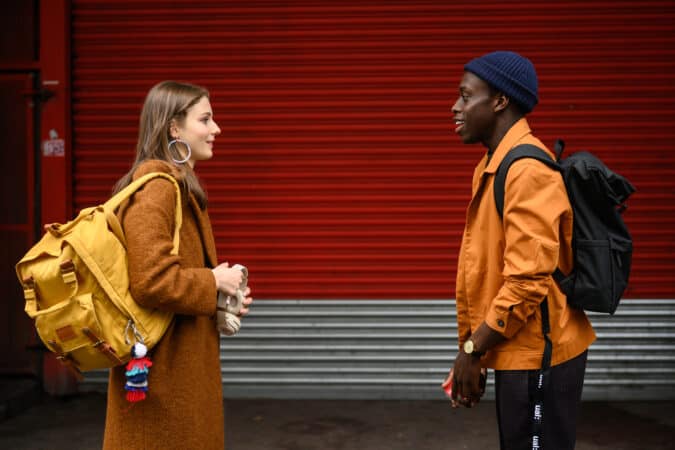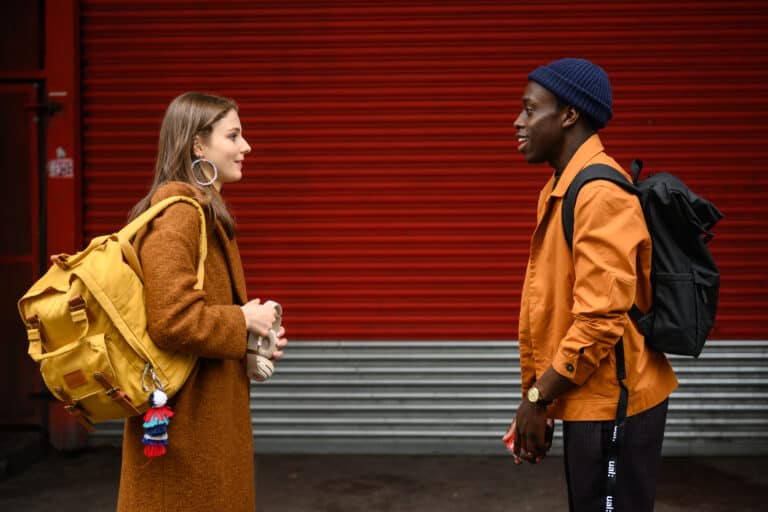 Oh, and may I add, I was rooting for John and Eloise, and his pursuit of trying to help and understand her had me swooning – even though a part of me thought he was crazy as hell to stick around.
Overall
Our Rating: Positive (Worth Seeing) – Recommended
Last Night In Soho works on multiple levels. It gives you a good psychological thriller, a quality mystery, the romance between Ellie and John could make you swoon a little bit, and then there are Eloise and Sandie's shared stories of being new to London and thinking they'll take it by storm. Yet, unlike most films that try to do too much and either fail or are unable to do well across the board, Last Night In Soho is both ambitious and succeeds in what it was trying to do.
Hell, I'd even say it may leave you surprised about how good it is, even if you already had high expectations. Hence the positive rating, and even recommendation, for as the chasm between blockbuster (usually superhero) films and indie productions grow, this film fits right in the middle. It has the budget needed to be good, but the originality and performances required to be memorable and worth talking about beyond its initial release.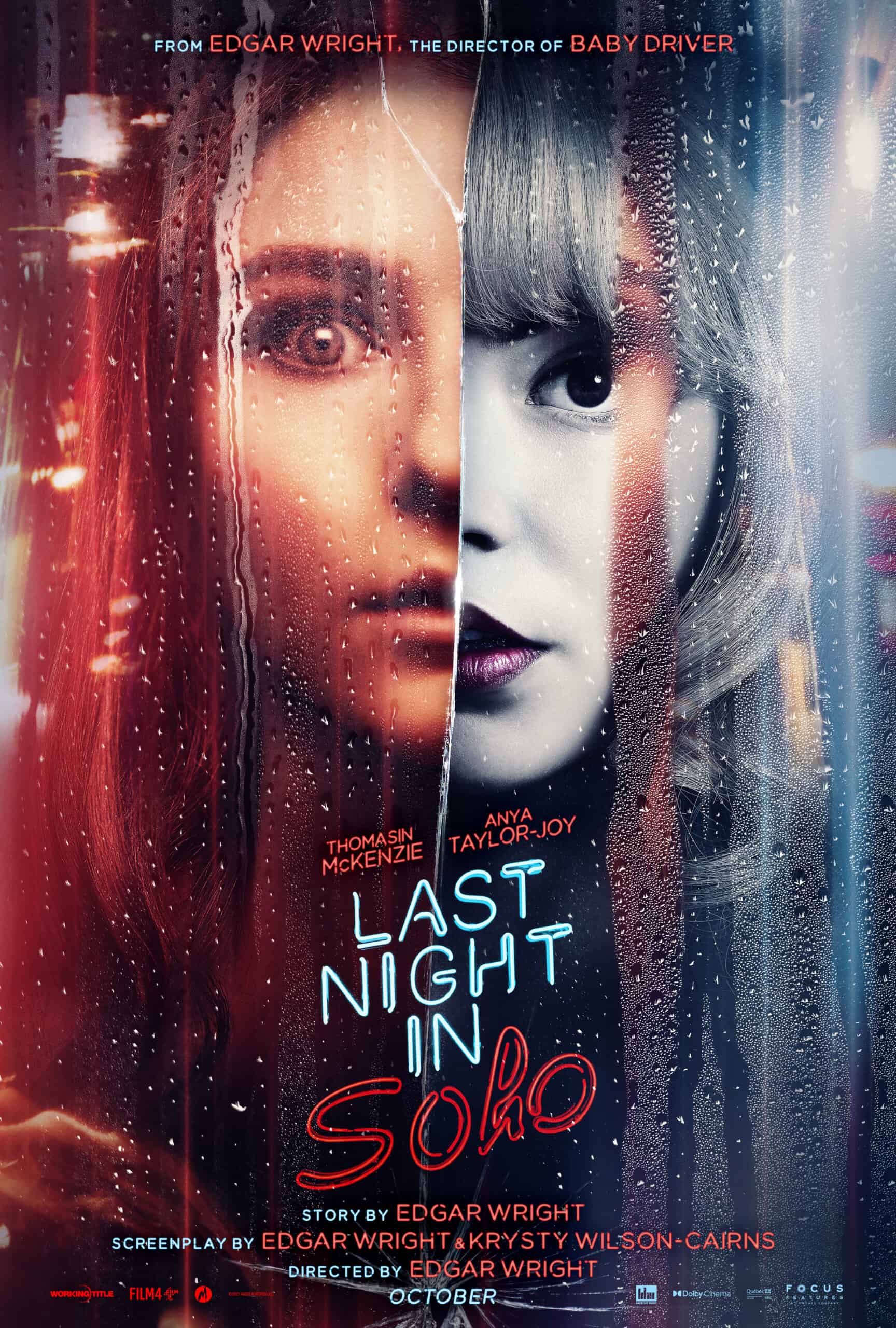 Last Night In Soho (2021) – Review/ Summary (with Spoilers)
Who Is This For?
Those who crave an original story which has some fright elements, but is really focused on telling a story that unravels in unexpected ways, while getting you invested in not just who did what, but also the characters outside of the drama they got themselves into.
Highlights
The Camera Tricks
Did Anyone Else Know You Were Walking Into A Horror Movie?
You Think You Know, But You Have No Idea
Our Leading Ladies
Related Topics:
Action
,
Anya Taylor-Joy
,
Crime
,
Diana Rigg
,
Drama
,
Edgar Wright
,
Fantasy
,
Horror
,
Krysty Wilson-Cairns
,
Matt Smith
,
Michael Ajao
,
Mystery
,
Rated R
,
Romance
,
Thomasin McKenzie
,
Thriller
,
Young Adult