Violet Evergarden: The Movie (2020) – Review/ Summary (with Spoilers)
Closing out the franchise, Violet Evergarden: The Movie gives Violet the closure she has desperately needed and the tears you expect.
---
Director(s)
Taichi Ishidate
Screenplay By
Reiko Yoshida
Date Released (Theatrical)
3/30/2021
Genre(s)
Adventure, Drama, Sci-Fi, Young Adult, Animation, Non-English, War
Duration
2 Hours 20 Minutes
Rating
Not Rated
Noted Cast
Violet Evergarden
Ishikawa Yui
Gilbert
Kiuchi Hidenobu
Dietfried
Namikawa Daisuke
Mr. Hodgins
Koyasu Takehito
Erica
Chihara Minori
Daisy
Morohoshi Sumire
Yurith
Mizuhashi Kaori
This content contains pertinent spoilers. Also, images and text may contain affiliate links, which, if a purchase is made, we'll earn money or products from the company.
Film Summary
It isn't clear how much time has passed, but at this point, Violet Evergarden is legendary! She is backlogged for three months and has all walks of society asking for her to write them a letter, even with the rise of telephones. Yet, all Violet really seems to care about, hope for, is that maybe Gilbert is alive. Which, between Gilbert's older brother Dietfried and Mr. Hodgins, there is a certain level of sadness that Violet seems unable to move on. But with a letter that has handwriting that reminds Mr. Hodgins of Gilbert's, an adventure begins in the hope that, despite the condition Violet saw him in, maybe Gilbert might be alive!
Things To Note | Question(s) Left Unanswered
Reason(s) for Film Rating: There is lots of blood, and we're shown various war scenes from the original series – including Gilbert being shot in the head.
Jump Scares/ Laughs/ Tear-Jerking Moments: It's Violet Evergarden, just expect to cry multiples times throughout.
Review
Highlights
Recaps & Updates Included
The original run of Violet Evergarden, the anime, ended around 3 years ago, and while we got a film around 2 or so years ago, it still has been a long time. Thankfully, the film finds ways to recap who is who and even provides some updates. For example, Erica now works for Oscar Webster, one of the people Violet wrote a letter for in the original series.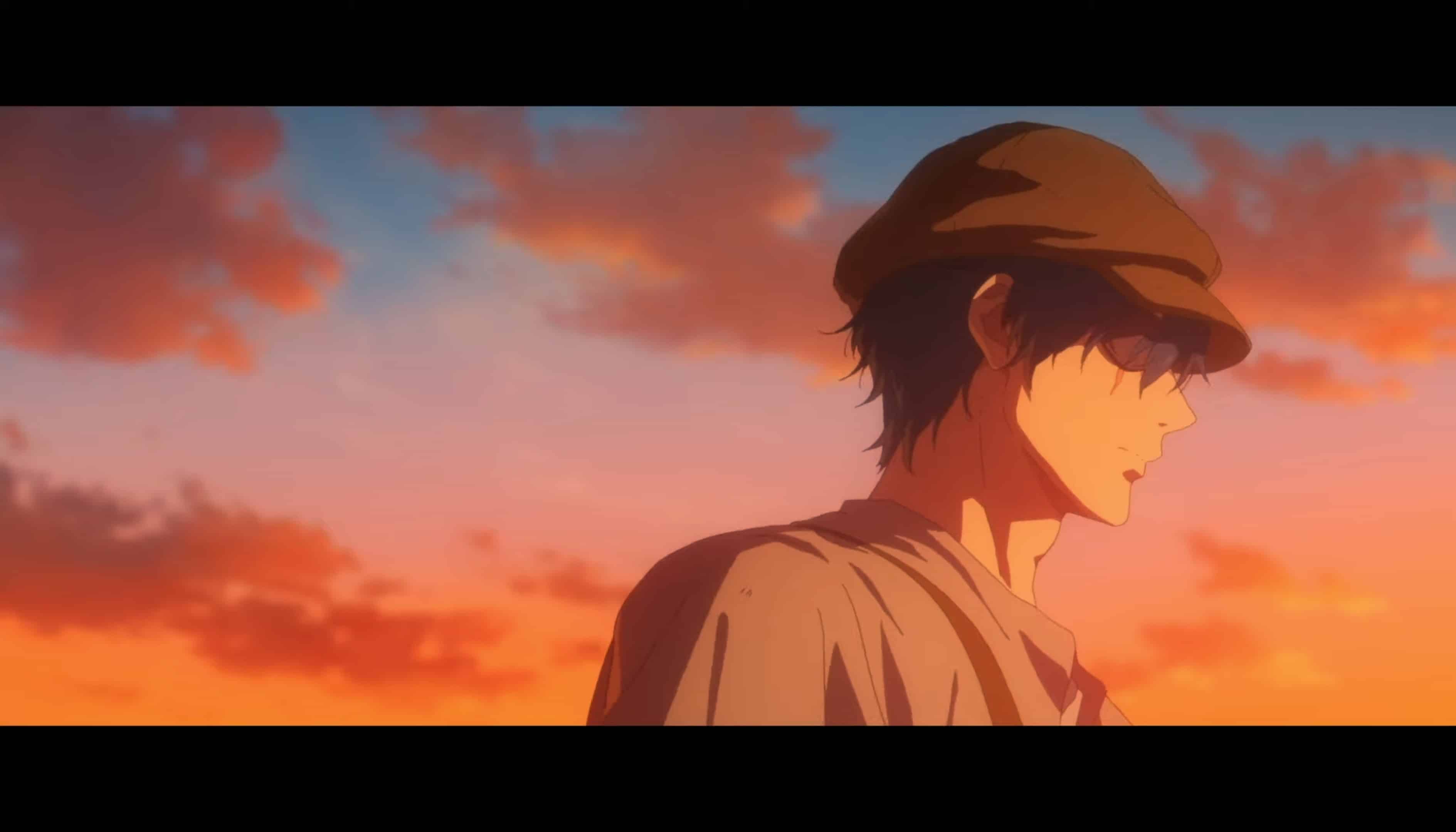 And in both reminding us of the past while presenting the trajectory many are on, it gets you right back into the mindset that will have you in tears.
It'll Make You Cry
One of the reasons why Violet Evergarden is so long is because it has two storylines that easily could have been episodes. The first one featuring Daisy, who is the great-grandchild of the woman Violet wrote 50 birthday letters for in episode 10 of the series. The second deals with this young boy, Yurith, who is on their death bed and lucks into having the legendary Violet writes his final messages to his parents and younger sibling.
When I tell you both leave you in tears! HA! I hope you've been drinking enough water. And when you add in Gilbert being alive? It makes every time you are reminded how much he changed Violet's life a reason you wish you didn't have to wear a mask. Specifically, it is due to the potential of dealing with your snot behind cotton or that weird plastic that masks are made of.
It Really Pushes You To Either Go To A Theater Or Upgrade Your Home System
With that said, truly, if you don't have a 4K or high-quality home system, this is the kind of film that has to be seen in the movies. When it is raining alone, the scenes remind you of when Final Fantasy had the best graphics you ever saw, and what we still love about Violet Evergarden is that it isn't pretty for the sake of being pretty. Each scene, paired with the music, puts you into this vulnerable place where your emotions are just open to whatever happens, and when it is time to laugh, cry, whatever they want you to do, you are their plaything.
On The Fence
There Are Things It Could Have Cut To Be Shorter
We're a bit torn about the length of this movie. On the one hand, a part of us looks at Daisy and Yureth and wonder if their part could have been cut into an OVA. Yet, considering Yureth's story made us sob, and Daisy's shows how Violet's writing impacts people, even after her death, to cut them from the film would have been hard.
Yet, we'd be lying to you if we didn't say we got antsy and were tempted to check our phone to see how much time was left. For as much as we cried, laughed at Violet being deadpan in her conversations, and felt enraptured by the music and art quality, sometimes, but not often, it didn't feel like it was enough. Which leads us to believe, if we didn't see this in theaters, it would probably take us a while to finish this at home.
Overall
Rating: Positive (Worth Seeing) – Recommended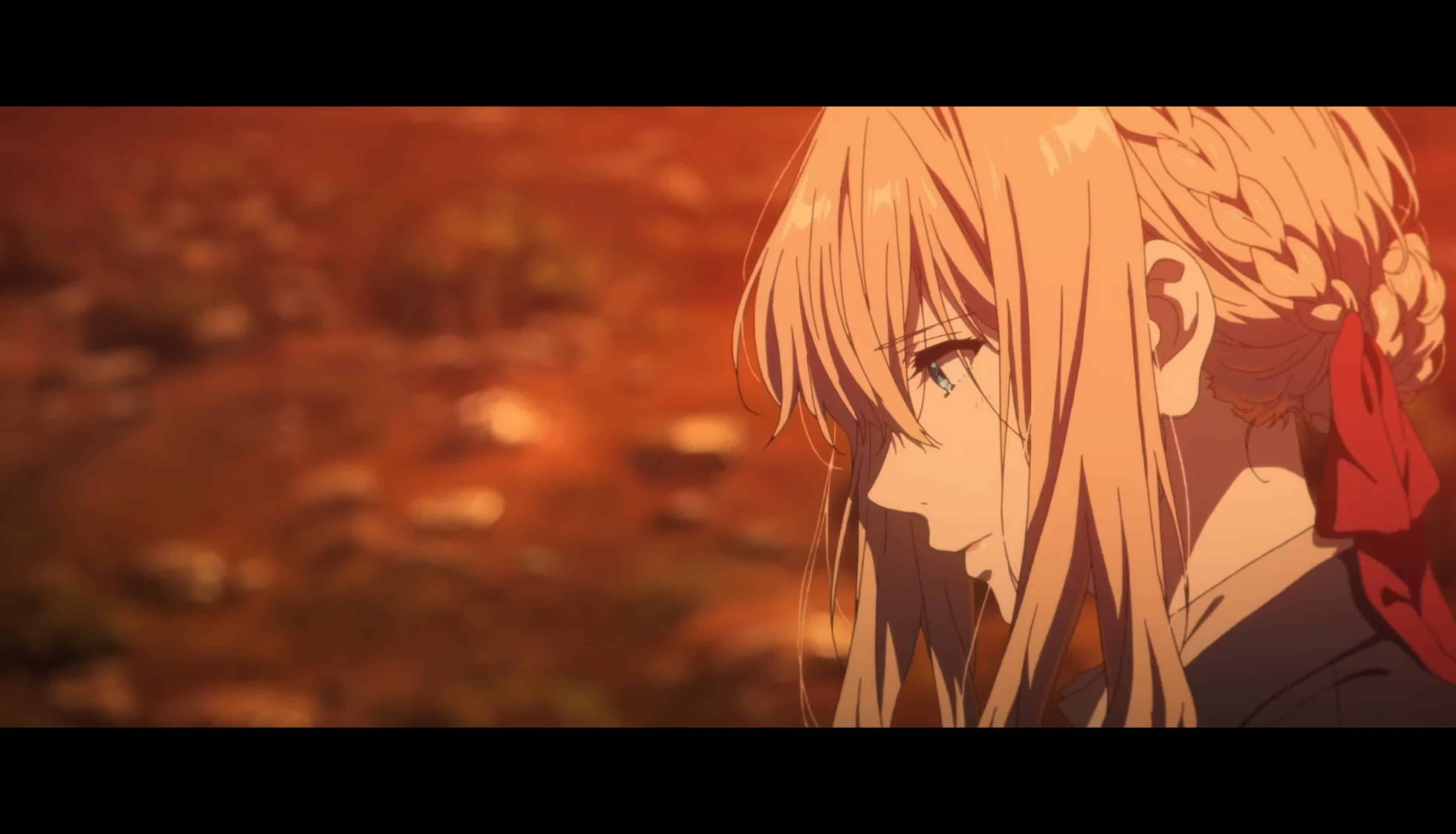 In a way, Violet Evergarden: The Movie is a long goodbye to fans of the franchise. Yet, through new characters providing us an understanding of how Violet's work has affected both individual lives and the history of the world, or old ones who bring fond memories, sometimes you need a long movie to express everything that needs to be said. And truly,  is the kind of send-off so many fans wish their favorite shows would get. Hence the positive label and recommendation.
[amazon bestseller="Violet Evergarden" items="3″]
[ninja_tables id="46802″]
Summary
Recaps & Updates Included - 89%
It'll Make You Cry - 93%
It Really Pushes You To Either Go To A Theater Or Upgrade Your Home System - 84%
There Are Things It Could Have Cut To Be Shorter - 78%
Violet Evergarden: The Movie is the kind of send-off so many fans wish their favorite shows would get.
Related Topics:
Adventure
,
Animation
,
Chihara Minori
,
Drama
,
Ishikawa Yui
,
Kiuchi Hidenobu
,
Koyasu Takehito
,
Mizuhashi Kaori
,
Morohoshi Sumire
,
Namikawa Daisuke
,
Non-English
,
Not Rated
,
Reiko Yoshida
,
Sci-Fi
,
Taichi Ishidate
,
War
,
Young Adult