If Not Now, When? – Summary/ Review (with Spoilers)
"If Not Now, When?" in exploring the struggle to maintain long relationships, reminds you why all the work is ultimately worth it.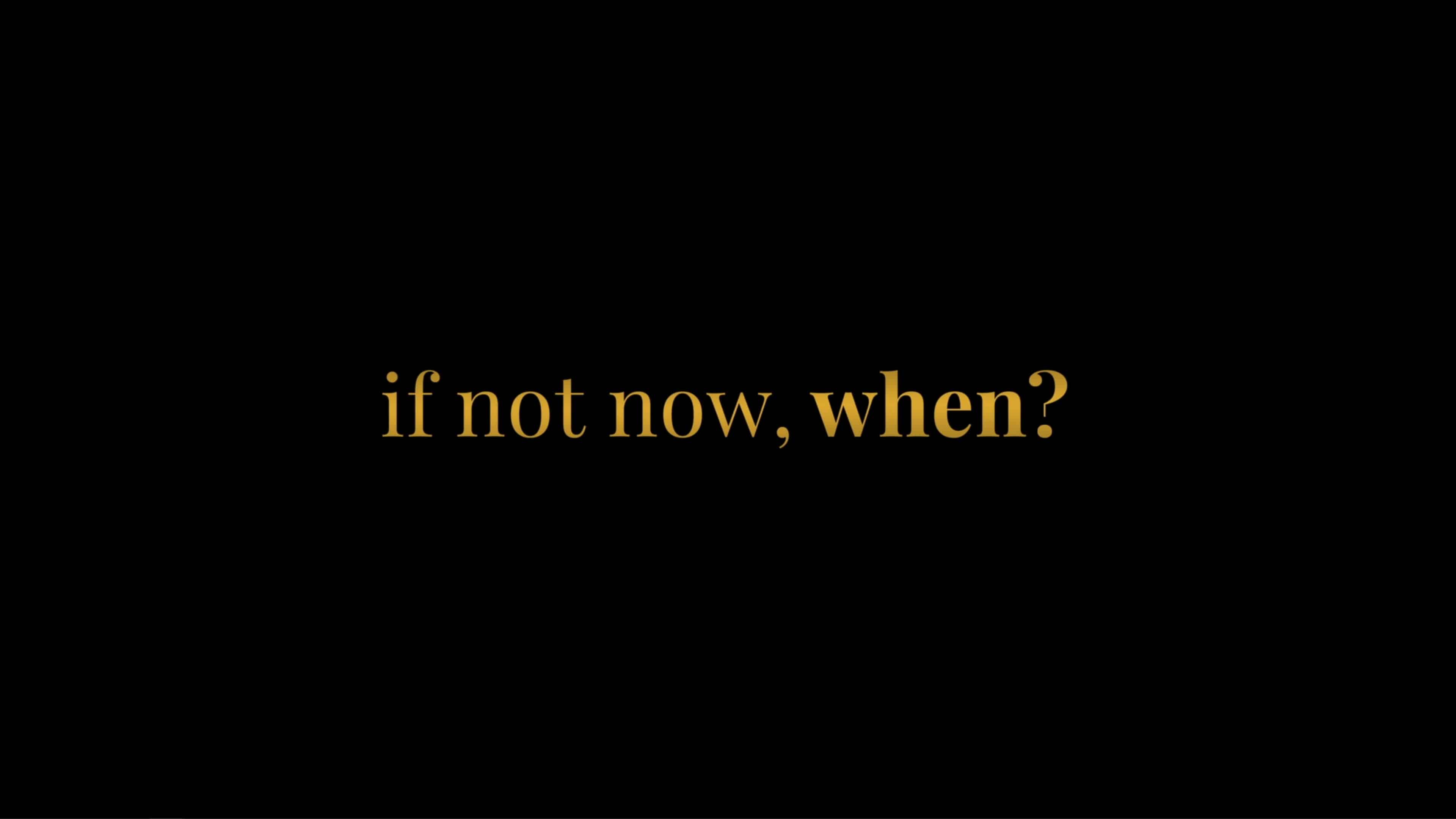 "If Not Now, When?" in exploring the struggle to maintain long relationships, reminds you why all the work is ultimately worth it.
---
Director(s)
Meagan Good, Tamara Bass
Screenplay By
Tamara Bass
Date Released (Digital)
1/8/2021
Genre(s)
Drama, Romance
Duration
1 Hour 52 Minutes
Rating
Not Rated
Noted Cast
Suzanne
                Mekia Cox
Deidre
Meagan Holder
Tyra
Meagan Good
Patrice
                Tamara Bass
Jillian
Lexi Underwood
Trevor
                Jon Chaffin
Jackson
                McKinley Freeman
Max
Kyle Schmid
Michael
Niles Fitch
Walter
                Edwin Hodge
Lorna
Valarie Pettiford
This content contains pertinent spoilers.
Film Summary
For years, Suzanne, Deidre, Tyra, and Patrice were the best of friends. They were there for each other after Tyra gave birth to Jillian, at 15, through breakups, graduations, you name it. However, now with everyone somewhere in their 30s, months and years go without seeing one another, struggles are made into solo ventures, and for many, s*** has hit the fan.
Tyra has overdosed on Oxy, and her now 15-year-old daughter, Jillian, had to call 911 and try to resuscitate her. Suzanne is dealing with a loveless and unfaithful marriage, Deidre is trying to learn to trust her ex-husband enough to pursue her dreams, and Patrice? Well, she is just working on letting herself dream a man can love her despite being able to give the one thing many men want.
Separately, we watch the woman survive but as time goes on, it shows, and we're reminded, for them to thrive they need each other.
Things To Note | Question(s) Left Unanswered
Reason(s) for Film Rating: There is some cursing, violence, tame sex scenes, and conversations about drug use.
Jump Scares/ Laughs/ Tear-Jerking Moments: If you're sentimental, you may enjoy watching the ladies come together and cry during Tyra's intervention, one of the first scenes in the film.
Cast & Characters
Suzanne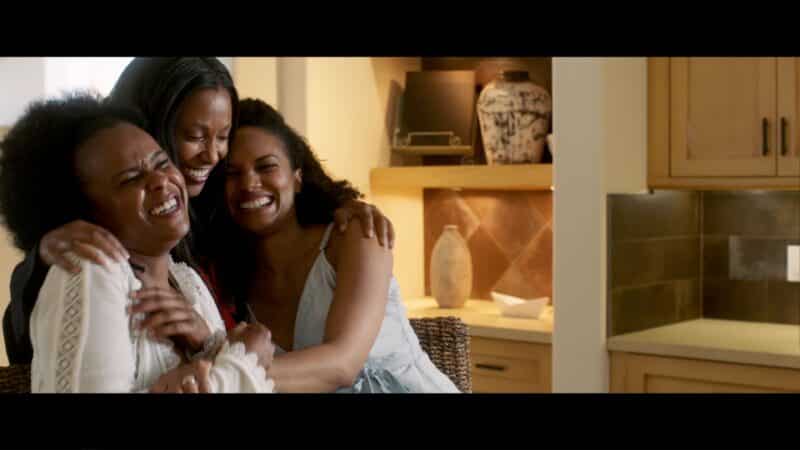 When it comes to Suzanne, she is the friend who pretty much seemed to have it all. She was married to a football star, worked in media, and was doing well, and from the outside, it seemed like she had a perfect life and all her childhood plans/ dreams came true.
Deidre
The dancer of the group who didn't get as big as she hoped, but runs a dance studio and enjoys spending time with her son.
Tyra
Highly educated, a working mom, and one of the few people she knows who is happily married, it seemed Tyra was hell-bent on breaking the mold and not becoming a statistic. But, all that pressure on herself and from others came at a cost.
Patrice
Patrice is the mom of the group who tries to take care of everyone in her personal life and does the same as a nurse at work.
Jillian
Tyra's 15-year-old daughter who doesn't seem to have a relationship with her birth father, so between Tyra and Patrice, those are her parents, featuring aunt Deidre and, to a lesser degree, Suzanne.
Trevor
Suzanne's husband who once was a star football player.
Jackson
Deidre's ex-husband, and father of their son, who is just starting to get his life together.
Max
Tyra's husband.
Michael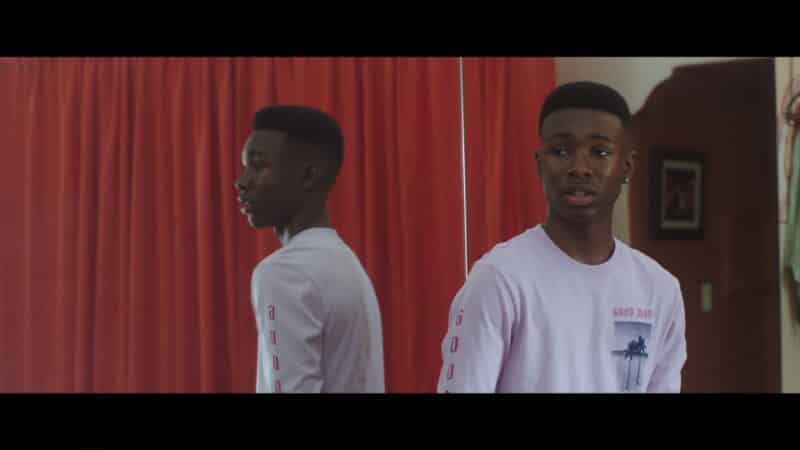 One of Deidre's students at her dance studio that has a rough background but does make for a perfect friend for Jillian.
Walter
A doctor at the hospital Patrice works at that has been trying to date her for a while.
Lorna
The therapist at the rehab facility Tyra goes to.
Review
---
Community Rating:
---
Highlights
Jillian
One of the conversations I have sometimes is the question of, where are the next generation of Black actresses? Especially those who can transition, like we see Zendaya doing, to be seen as torchbearers? Well, you get that with Lexi Underwood. Someone who got rave reviews for her role in Little Fires Everywhere, but we couldn't get into that show. However, what we've known her for is more so her role on kid shows, including the pilot only Will vs. The Future.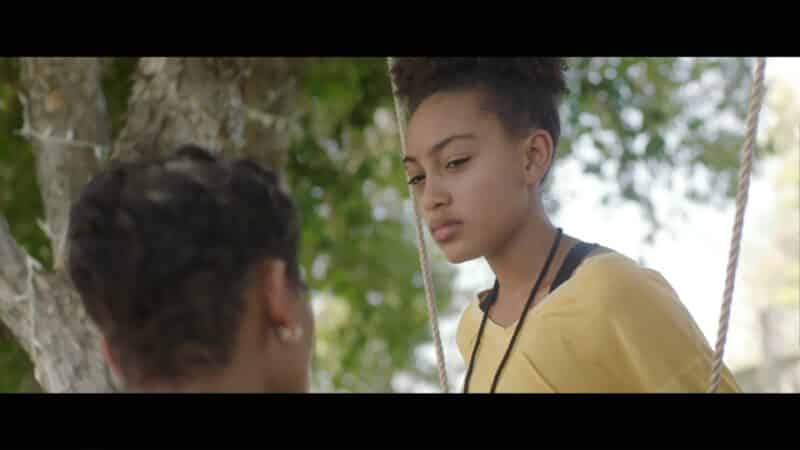 But even back then you could see something for the now 17-year-old actress. A spark, something different, and I think in If Not Now, When?, filmed in 2019, you can see who will follow Zendaya and hopefully work with her in the future. For as Jillian, we see a little bit of what all of the adult actresses are going through.
When it comes to Jillian's relationship with Good's Tyra, we see the distrust, the disappointment, the questioning of how much of what is happening is Jillian's fault, and the resentment which comes from feeling that way. Yet, in Jillian's arc, you also get that sense of how important a safety net of interlocked arms can be. Alongside, despite love failing you before, still finding a way to stay open for those who make an effort to get beyond your wall.
Because let me tell you, Michael may not have done any grand gestures but his little thing with Jillian? It made for one of the cutest under 18 "relationships" I've ever seen.
A Different Side To Meagan Good
When you grow up watching an actor, it is very easy to get stuck on your favorite role of them and, if they don't diversify their filmography, just see them as that character all grown up. With Good, being that she has often played the love interest, and her romance with another character strongly defined her own, she always was good in her role but never came off great.
If Not Now, When? Shifts that perspective. As a woman dealing with a prescription pill addiction, thankfully, Tamara Bass and Good, as directors, don't go for extremes. Rather, with the great supporting role of Lorna, played by Valarie Pettiford, they explore Tyra and make her human. They develop how someone, who was supposed to be the first, the shining beacon, with one stumble, and so much pressure on her, needed that escape. How drug addiction, especially for Black people, doesn't always have to be a story paired with poverty, oppression, and lack of opportunity.
Instead, Tyra is someone who did nearly everything right yet came to a point where it just wasn't sustainable without some help. And despite having a group of friends who were there in both time and effort, and her even having a husband in Max, you get reminded sometimes nothing can ever be enough. If you are holding onto too much baggage, and also trauma, no amount of help from other people taking those bags, for a little while, will lessen the burden of when you have to take them back. Eventually, you have to unpack what's in there and deal with what you've collected.
The Investment You'll Have In Deidre, Suzanna, and Patrice
While the faces of Holder, Cox, and Bass may not be as familiar as Good and Underwood, this doesn't mean they are left to play second fiddle. Most of the movie deals with their trial and tribulations, and them healing their friendship before inviting Tyra back into the fold. And with each story, you find yourself wanting to know more about why Patrice has the struggle she has. Also, you want to meet Suzanne's family because with the way she is, you badly will want to meet her momma. Add in Holder's issues with her ex-husband and you being on the fence if you want them to get back together, and you are just given a nice selection of storylines to sit with for nearly two hours.
While You Could Say Some Of The Men Were Trash, At The Same Time They Were Given Enough Room To Be Complex
When it comes to Suzanne's husband, Trevor, he is trash – no question. Yet, he isn't written in a way for that to be the sum of his story. From him being traded to different football teams, injuries, a forced retirement, you are given enough to believe, he's human. Mind you, one who is a womanizer but, despite this film being about women, you could see, if the movie shifted perspective, beyond humanizing Trevor, they could make him come off flawed and potentially redeemable.
Which you can say is what they were trying to do with Deidre's ex-husband Jackson. He was not there when she needed him, yet he is trying to step up. Granted, on his terms, but that's the beauty of the character and how men are written. No one is perfect and even for those who seem that way, like Tyra's husband Max, honestly, he presents red flags. Especially with Jillian not wanting to go home or be alone with him, which makes you think something may have happened.
Then with Patrice's man, Walter, this new thing, while he is good now, Patrice in her insecurity, maybe foresight, has already set up that she had a good man before. However, once they realized she is neither perfect nor ideal for certain things expected of women, things went left and that has left her scared and scarred ever since.
You're Left Wanting More
I need a series. Like Soul Food, I need this to be the launchpad for a series because, like 90s coming of age films, between the younger versions of the characters and their older counterparts, so much feels stuffed into one film. Not to the point it feels bloated, or that people don't get their due, but it leaves you feeling that we've only just begun. Like this was a two-hour premiere special and then the network got shut down the next day.
Overall
Rating: Positive (Worth Seeing) – Recommended
If Not Now, When? Has set a wonderful tone of what to expect this year from Black media. It may have had the familiar struggles of women having a difficult time trying to have it all, but it didn't overdo it with the obstacles. It didn't create this feeling that these women were being emotionally, or physically tortured. They were going through things universally recognizable and while some were recovering quicker than others, no one seemed unable to bounce back.
Add in the men were flawed, rather than just painted as villains and that's it, and it makes you appreciate all If Not Now, When? wanted to do. Hence the positive label, and recommendation. For If Not Now, When? is a strong reminder of why theaters are important as well as services which are invested in Black media. For if it wasn't for the fact I actively look for stuff like this, I wouldn't even have known it existed.
[ninja_tables id="46802″]
If Not Now, When? Ending (Spoilers)
So, things end with Suzanne having her water break, and the friend group back together. Mind you, it's mainly thanks to Deidre playing the middle person since Suzanne and Patrice were stubborn and would have let their beef go on forever. But, as for Tyra? She is still in rehab when the movie is over but at least her relationship with her friends, daughter, and husband has gotten better.
As for everyone else's man? Well, Patrice is going to believe Walter when he says adoption and other avenues are fine with him, and that her not being able to conceive won't lead to issues down the road. Jackson Sr., Deidre's man, is still a little shaky. He is jealous of her progress, and could very well stand in her way again, but we're left hoping for the best. Then with Suzanne? Well, she got served by Trevor and it seems her co-worker, with who she may have had a thing, isn't necessarily coming back into the picture anytime soon. So, while she got her friends, she doesn't have the man who got tired of sitting on the bench.
Leaving Jillian. Well, outside of healing her relationship with her mom, she might have a little boyfriend! Mind you, nothing official is said but his actions align in such a way that all he has to do is say the words.
Does If Not Now, When? Have Prequel/ Sequel Potential?
HELL YEAH FOR THE REASONS ABOVE!
Summary
---
Community Rating:
---
Jillian - 88%
A Different Side To Meagan Good - 85%
The Investment You'll Have In Deidre, Suzanna and Patrice - 86%
While You Could Say Some Of The Men Were Trash, At The Same Time They Were Given Enough Room To Be Complex - 87%
You're Left Wanting More - 89%
---
Follow, Like, and Subscribe
Community Rating: 0.00% (0) - No Community Ratings Submitted (Add Yours Below)