The Harder They Fall (2021) – Review/ Summary (with Spoilers)
---
Community Rating: 0.00% (0) - No Community Ratings Submitted (Add Yours Below)
---
This post may contain affiliate links and spoilers. Please read our disclosure policy.
---
The Harder They Fall will remind you why westerns were once the most popular film genre and pushes Jeymes Samuel to potentially be this generation's Quentin Tarintino.
---
Director(s)
Jeymes Samuel
Screenplay By
Jeymes Samuel and Boaz Yakin
Date Released
10/22/2021
Where To Watch
Film Festival (Montclair Film Festival)
Genre(s)
Action, Adventure, Comedy, Crime, Drama, Romance, Western, LGBT, Historical
Duration
2 Hours, 10 Minutes
Content Rating
R
Noted Cast
Nat
Jonathan Majors
Rufus
Idris Elba
Mary
Zazie Beetz
Jim
R.J. Cyler
Bill
Edi Gathegi
Cuffee
Danielle Deadwyler
Trudy
Regina King
Cherokee Bill
LaKeith Stanfield
Film Summary
As a child, Nat had a loving mother, gentle father, and that was stolen from him, and he was left with a cross etched into his forehead by one Rufus Buck. For the rest of his life, he hunted that man, other outlaws, and the man who held him down while Rufus took a blade to his skin. During his adventures to find Rufus, he fell for a woman known as Stagecoach Mary, made a whole gang comprised of a quick shot named Jim, a sharpshooter named Bill, and Mary later picked up, after parting ways with Nat, Cuffee.
However, with time passing and the outlaw Rufus Buck getting out of prison, Nat finds himself troubled by the man who caused him so much suffering to have freedom. So, after decades, he finds himself ready, able, and willing to take down the man who murdered his family with the help of his friends and loved ones.
But, being that Rufus Buck doesn't work alone, Nat will have to go through Rufus' right hand, Trudy Smith, and a quickdraw that rivals Jim in Cherokee Bill and a whole town full of shooters if he wants to get Rufus Buck's blood on his hands.
Things To Note | Question(s) Left Unanswered
Reason(s) for Film Rating: Gun violence, gore, cursing, bloodshed
Collected Quote(s) & .Gifs
A rock and a hard place is what we call Monday.
— Trudy Smith
Review
Highlights
The Comedy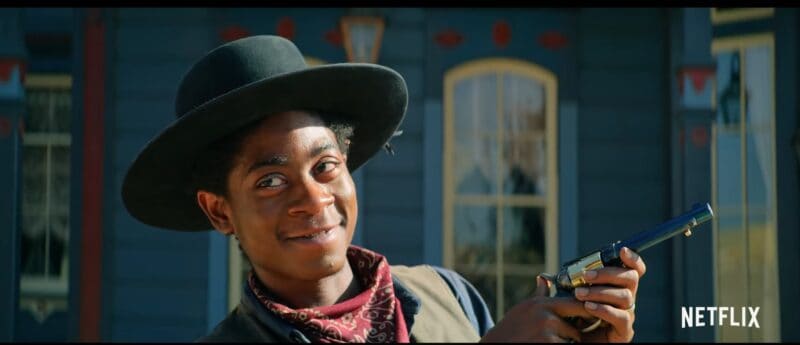 Whether the comedic moments were meant to provide levity or give each character personality, they are valuable in getting the characters to win you over and making the film's time length more manageable. Now, in terms of the kind of humor used? Most of it is dry humor, especially from Rufus Buck, Trudy, and their associates. Also, LaKeith Stanfield brings his known style, which is universal to most of his characters.
As for Nat Love and his gang? Mainly through Jim you'll get the laughs, with Bill playing off of him. Nat and Cuffee have a few comical scenes when she is asked to dress more feminine for something, but they don't really produce long-term memory-worthy jokes when it comes to Nat, Cuffee, and Mary. But know everyone brings something to the table that makes it so when their life is threatened, you give a damn.
All Around Chemistry
Whether friend, foe, or enemy of my enemy, the chemistry between each actor is so good you'd think it was a reunion of sorts. I mean, just the understanding and love between Rufus and Trudy is truly a sight to behold. It isn't romantic, and it is never said that she is like a sister, best friend, or any title imaginable. She just gets him, brings him a certain level of peace and reassurance, and you know they're life partners without it being spoken.
Now, in terms of the one romance we see, Nat and Mary? It's serviceable. It can be seen as a more hot and heavy romance, that can be volatile when Mary remembers why they broke up, than a relationship you are rooting for. However, the relationship which may rival Trudy and Rufus might be Jim and Bill. The reason? Well, they seem like bickering brothers, and alongside the love you see they have for one another comes a comedic duo and the best gun combination you see.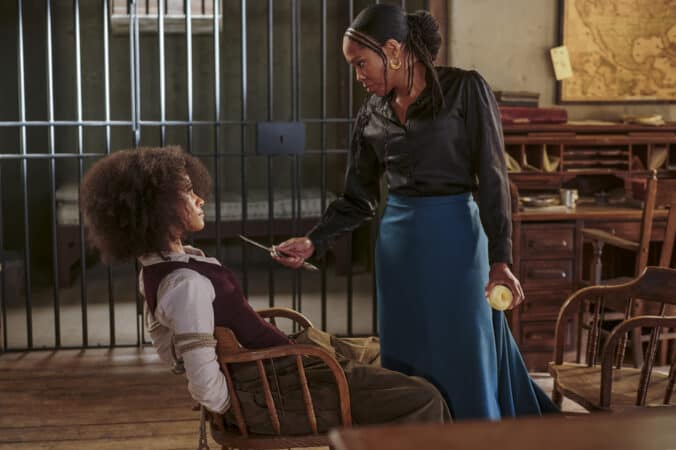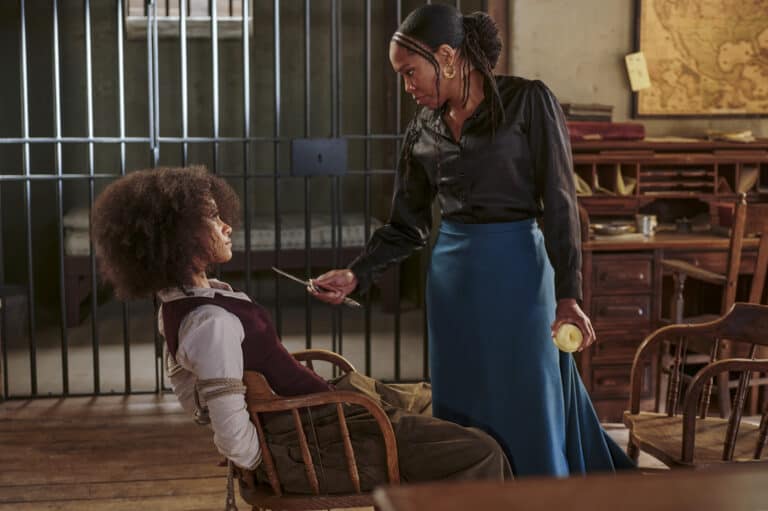 But, setting aside the chemistry between friends, oh, it is a wonderful thing to see enemies face off. I must note, though, Regina King is the one to watch since she shares a scene with most and those scenes are the best in the movie. Her back and forth with Zazie Beetz, especially, leads to one of the best performances in the movie. At least in terms of moments that maintain the ante and tone most of the film has.
The Fights, Whether There Were Guns Or Not
Generally, until the end of the movie, The Harder They Fall operates with very little said and hardly any warning before guns start going off. Because of this, bullets fly at least every ten or so minutes, if that long. But to my surprise, even with many of us likely desensitized to gunfire and explosions, you feel the need to flinch between the choreography, special effects, and sound. In fact, the majority of notable deaths, but one, towards the end, may make you scrunch your face into a grimace just because of how they are killed.
Again, there is a need to single out Regina King and Zazie Beetz, for while the men mainly stick to gunfire, they have a full-out brawl that includes whatever they can get their hands on. Which, for me, was the absolute best fight of the movie and really pushed Regina King to damn near eclipse, not just Rufus, but Nat's revenge story.
On The Fence
By The End, It Was Starting To Overstay Its Welcome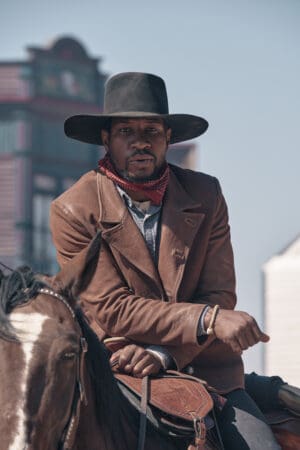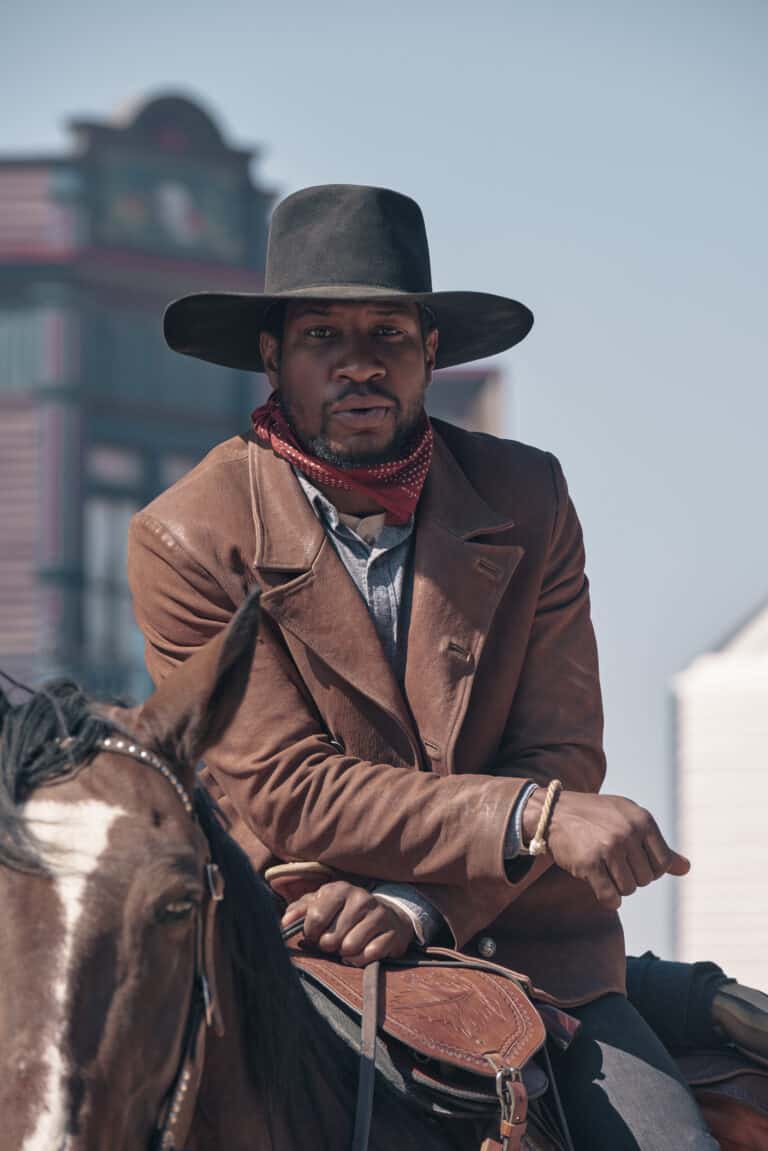 After a certain point, the film starts to fall in line with the problem most films do that surpass 90 minutes. It either stretches out a moment that didn't need to be focused on so long or makes a reveal that doesn't leave you in shock but rather rolling your eyes. In terms of examples? Well, towards the end, someone dies, and rather than just hitting the ground, they get to walk, probably for no more than one or two minutes, but it slows down the movie's energy so much that it sets off a chain of disappointments. This includes the anti-climatic final fight that includes way too much talking, despite you thinking, by that point, guns should be shot off on sight.
Overall
Our Rating: Positive (Worth Seeing) – Recommended
The Harder They Fall is damn near perfect. The writing, direction, sound (did we mention how great the soundtrack is?), and performances are all top-notch. However, too much of anything sours the mixture and what puts a blemish on this movie is its uninspired ending. That and what can be seen as a jumping the shark death scene that had NO REASON to be as long as it was.
[ninja_tables id="46802″]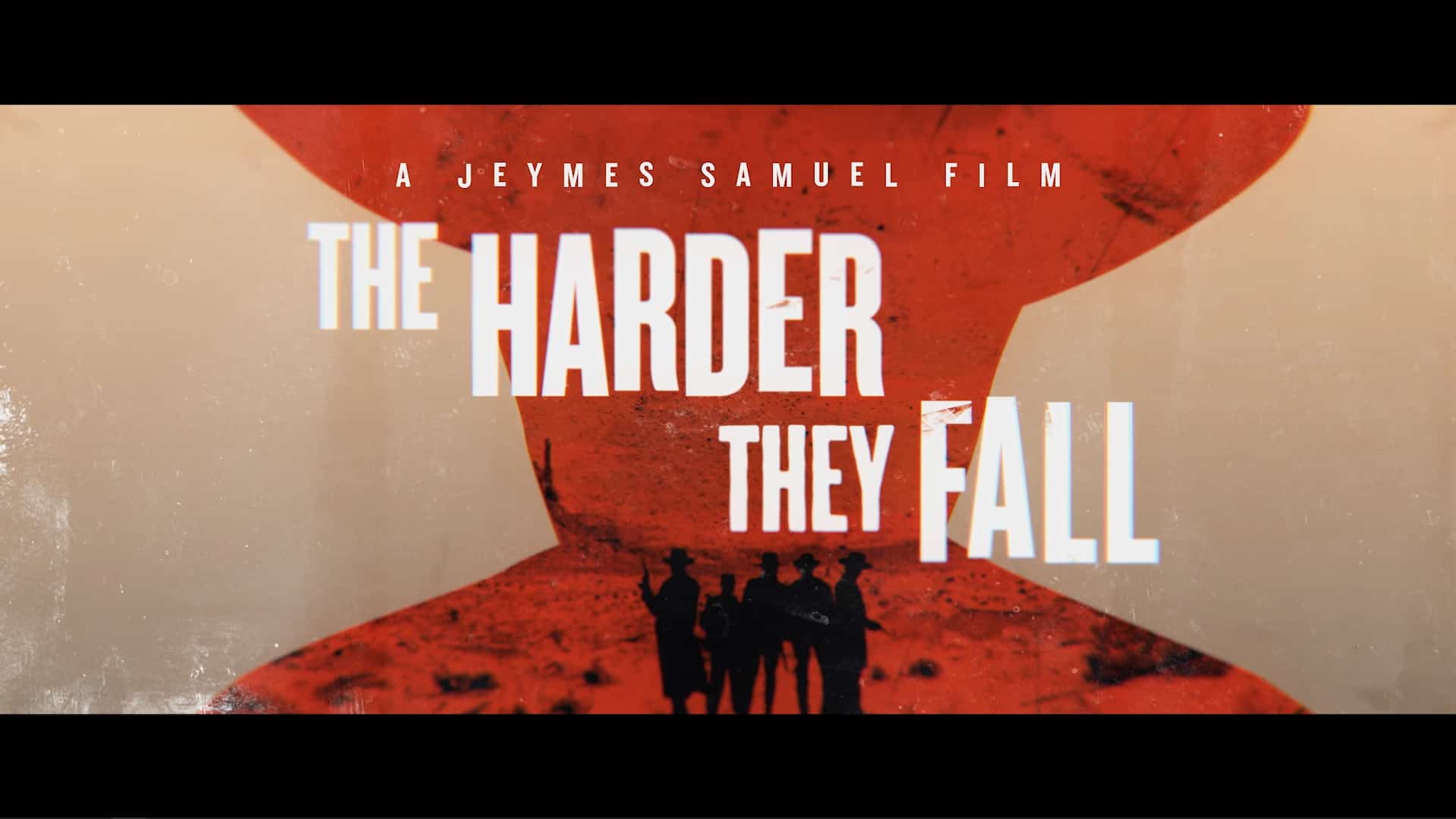 The Harder They Fall (2021) – Review/ Summary (with Spoilers)
Who Is This For?
Not just people who enjoy westerns, but those who like action movies which aren't for excessively talking and when people are conversing, either their jokes or the story they tell keep the same energy as when bullets or fists are flying.
Highlights
The Comedy
All Around Chemistry
The Fights, Whether There Were Guns Or Not
Disputable
By The End, It Was Starting To Overstay Its Welcome
Related Topics:
Action
,
Adventure
,
Boaz Yakin
,
Comedy
,
Crime
,
Danielle Deadwyler
,
Drama
,
Edi Gathegi
,
Film Festival
,
Historical
,
Idris Elba
,
Jeymes Samuel
,
Jonathan Majors
,
Lakeith Stanfield
,
LGBT+
,
Montclair Film Festival
,
R.J. Cyler
,
Rated R
,
Regina King
,
Romance
,
Western
,
Zazie Beetz