A guide for the film "The Harder They Fall." Noted are cast members, information about their character(s), and additional details about the film's story and characters.
---
Please Note: This content contains pertinent spoilers, the post is updated as new information is presented, images changed as better ones are captured, and this is not an exhaustive list of every cast member.
General Information
Director(s)
Jeymes Samuel
Writer(s)
Jeymes Samuel and Boaz Yakin
Release Date
10/22/2021 (Select Theaters)

11/3/2021 (Netflix)

Where To Watch?
Netflix
Reviews/ Summaries
Movie Review
Plot
A revenge story: Outlaw Nat Love learns his lifelong enemy Rufus Buck has been released from prison, so Nat rounds up his gang, Stagecoach Mary, Bill Pickett, and Jim Beckwourth, and one additional person to face off with Rufus. However, Rufus isn't alone. He has "Treacherous" Trudy Smith and Cherokee Bill on his side, and even if outnumbered, the three of them aren't known to go down easy. So God help anyone standing between these two men, their gangs, and the bullets that will fly.
Groups & Organizations
The Crimson Hoods: A subgroup of Rufus Buck's gang.
Notable Locations & Items
Redwood City, Texas: The paradise that Rufus believes could change everything for him and his people.
Douglas, Texas: Where Mary's saloon is
Other Noteworthy Information
Cast & Character Guide
Please Note: This is not an exhaustive list of every cast member.
Nat Love (Jonathan Majors)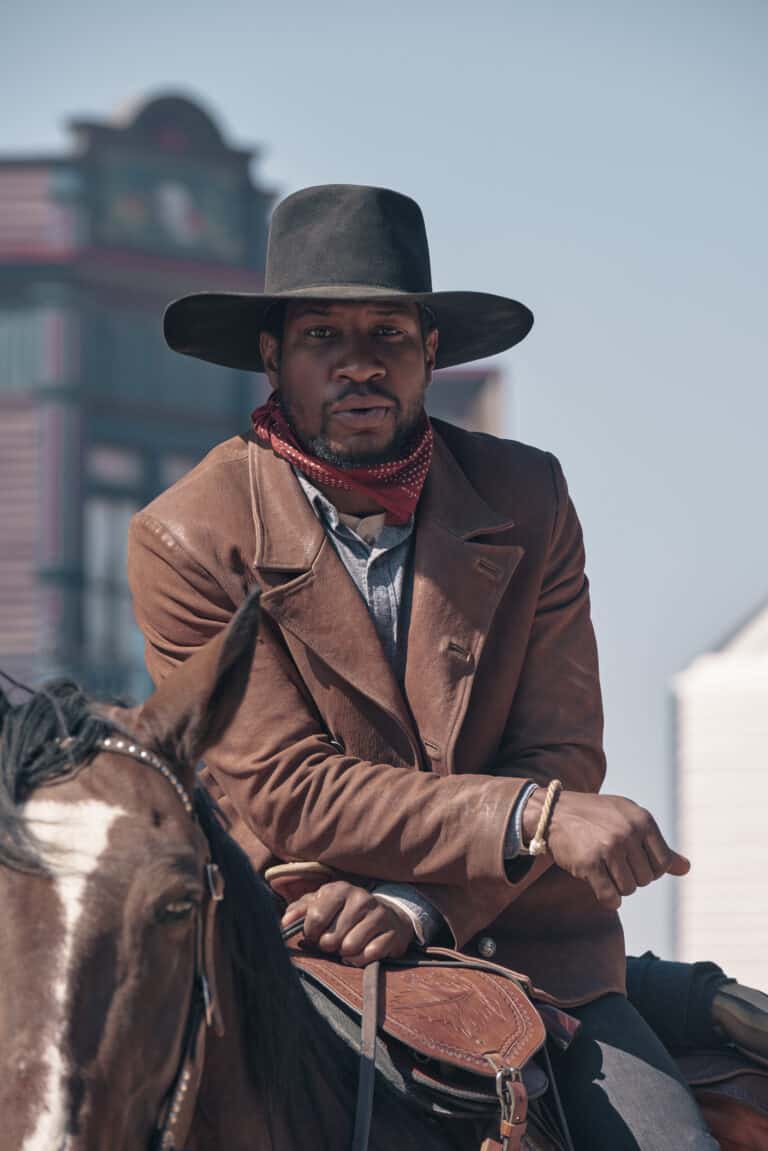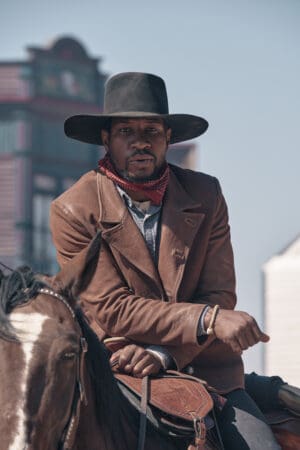 While considered an outlaw by many, Nat may have a penchant for robbing and stealing but he is mostly known for taking out true outlaws who threaten people's lives and livelihoods. Though, the biggest target in his crosshairs is Rufus Buck due to his involvement in a horrific moment during Nat's childhood.
Additional Information
Rufus Buck (Idris Elba)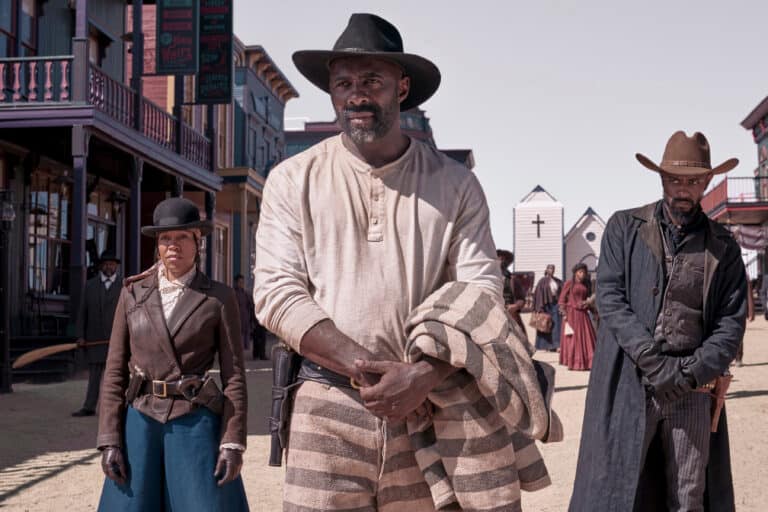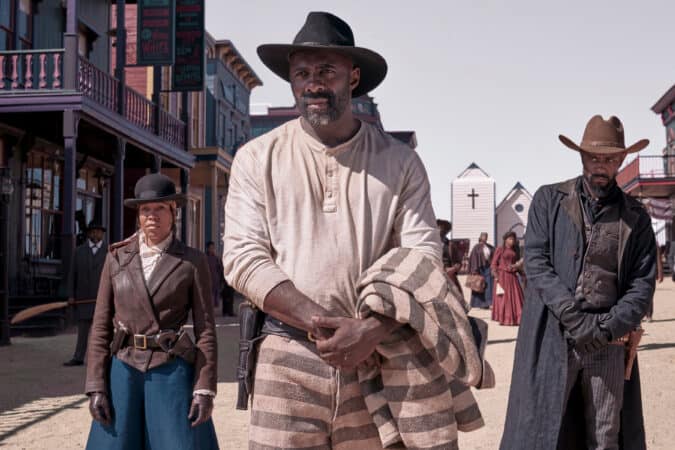 Perhaps one of the biggest name outlaws in Texas, Rufus has spent his whole life robbing and stealing. But that was when he was younger. Now, fresh out of prison, alongside his right hand, Trudy, he hopes to establish a town that can be like paradise.
Additional Information
Stagecoach Mary (Zazie Beetz)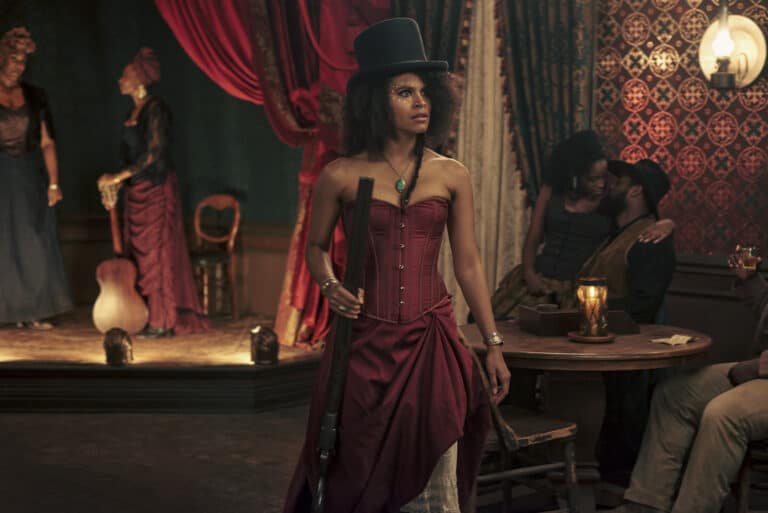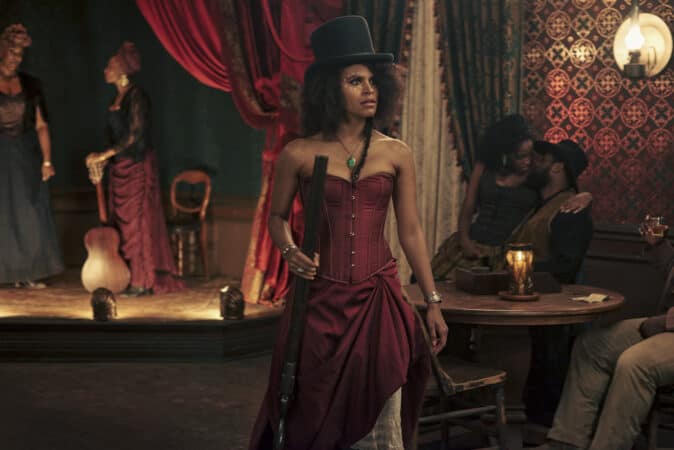 Nat's ex who has long turned over a new leaf and had become a legitimate businesswoman. However, she never lost her ability to shoot, or throw a good hook.
Additional Information
Bill Pickett (Edi Gathegi)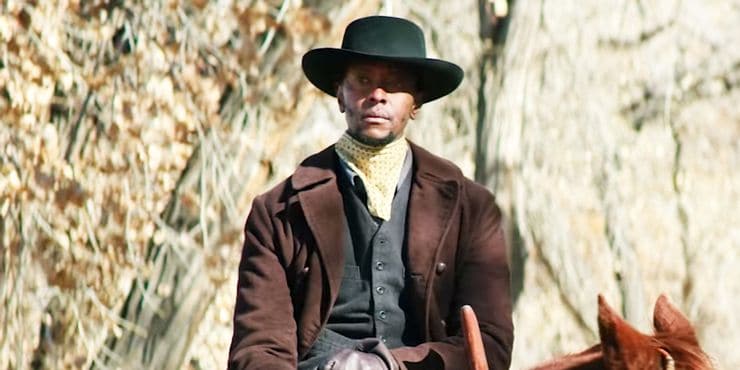 Nat's friend, and who often plays the role of a sharpshooter whenever needed.
Additional Information
Jim Beckwourth (R.J. Cyler)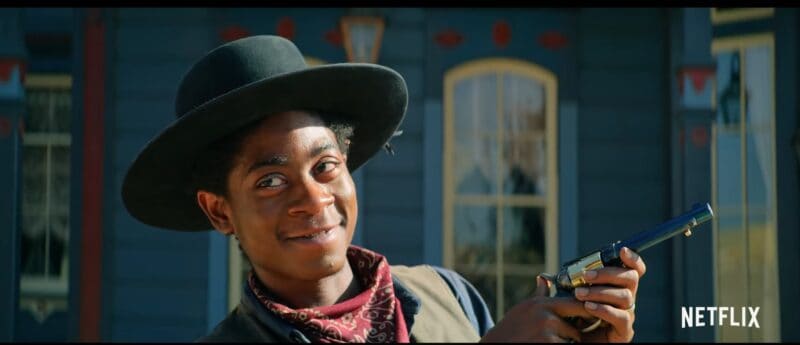 A comical and talkative young man who sees himself as one of the best quickdraws around.
Additional Information
"Treacherous" Trudy Smith (Regina King)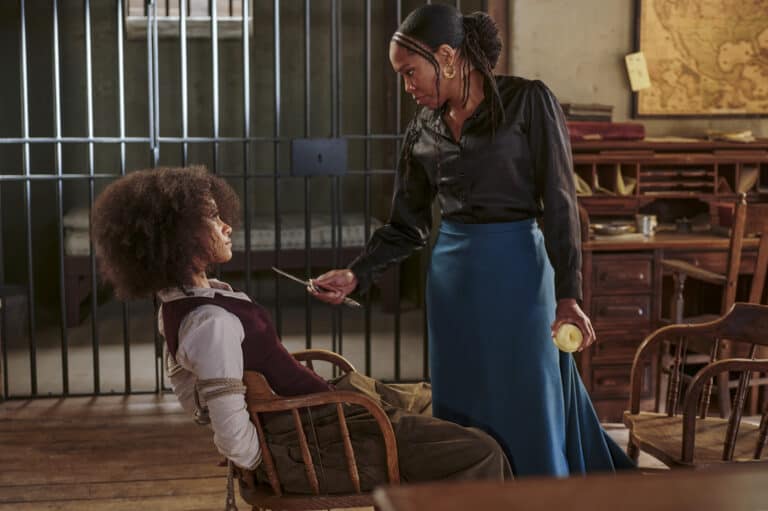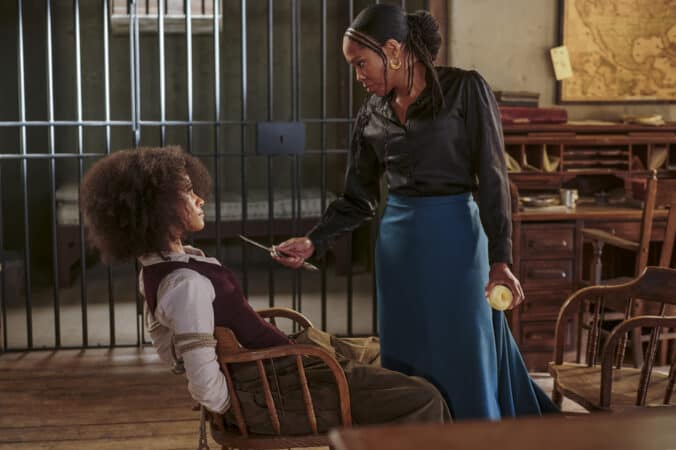 Rufus' right hand in business who ran the gangs for him while he was away, and also runs an upperclass saloon in the town he is trying to make into a home.
Additional Information
Cherokee Bill (LaKeith Stanfield)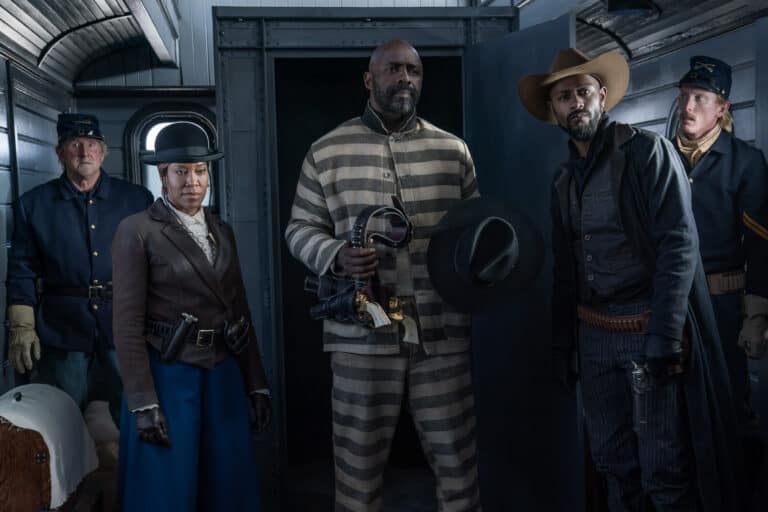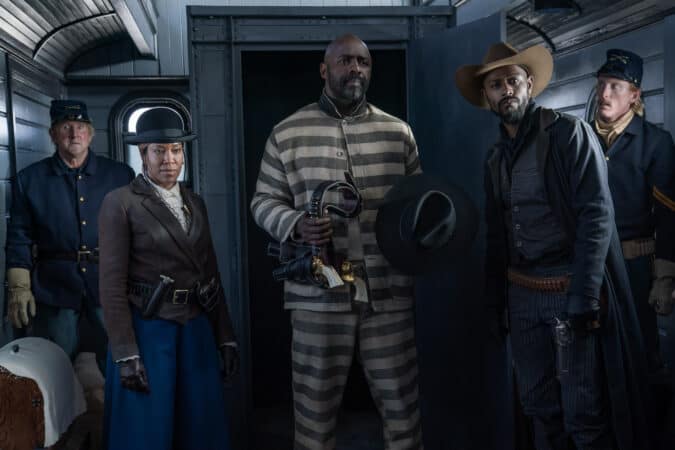 Perhaps the one person who is a faster shooter than Jim, but the way Cherokee Bill makes it seem, if he can avoid violence, he does so. Though if you annoy him enough, your quick tongue will lead to a swift bullet.
Additional Information
Marshall Bass Reeves (Delroy Lindo)
A local marshall who partners with Nat in order to take down Rufus, despite Rufus receiving a pardon.
Additional Information
Cuffee (Danielle Deadwyler)
The bouncer for Mary's saloon and one of her closest friends, who claims to be a quicker shot than Jim.
Additional Information
Quotes & Gifs
The Harder They Fall Ending Explained (Spoilers) – Coming Soon
How Does The Harder They Fall End?
After Mary ends up held hostage, which forces Nat to rob a nearby town for money, all hell breaks loose after Jim, talking smack, as usual, challenges Cherokee Bill to a quickdraw contest and dies. Once that happens, bodies start falling all over the place which leaves Nat with only Marshall Bass Reeves, Cuffee, and Mary – due to Cherokee Bill killing Bill Pickett.
As for Rufus? He loses everyone but Trudy, who does ultimately lose a brawl to Mary but lives to fight another day. However, Rufus ends up dying, but not until he reveals he is Nat's older half brother and the reason he killed their father, and Nat's mother was because of what their father did to his mom before he got saved. Also, he etched a cross into Nat's forehead to know who he is and because he didn't have the heart to kill his brother
However, this was not a problem for Nat, so he kills Rufus and it seemed like the cycle of revenge was over. At least until we see what is noted below.
Does The Harder They Fall Have Prequel/ Sequel Potential?
Yes. While nearly every member of Rufus' gang dies in the end, we see Trudy watch Nat and Mary ride off together with her hat in her hand.
Movie Directory
On The Radar
---
Ratings
---
Special Categories/ Tags
---
Affiliate Link(s)
Links contain affiliate links which, If you make a purchase, we'll earn a commission from the company.
New Movie Releases
- Amazon