Someone call Nickelodeon, Disney, some children's network because they need to make Death & Deathability (A Period Piece) a series – STAT!
---
Community Rating: 0.00% (0) - No Community Ratings Submitted.
---
---
| | |
| --- | --- |
| Director(s) | Maria Victoria Ponce |
| Screenplay By | Maria Victoria Ponce |
| Date Released | 10/1/2021 |
| Where Can You Watch? | Film Festival (Urban World) |
| Genre(s) | Comedy, Romance, Young Adult |
| Duration | 13 Minutes |
| Rating | Not Rated |
Film Summary
Ceci has just gotten her first period, and with not knowing why she is bleeding, she thinks she is dying. So, in light of that, she tries to make her last day her best day, which includes kissing her crush Javi.
Things To Note | Question(s) Left Unanswered
Reason(s) for Film Rating: This would be G-rated, mainly due to a kid talking about dying and maybe some uncomfortable with a child bleeding.
Question: What happened to Ceci's mom?
Cast & Character Guide
Please Note: This is not an exhaustive list of every cast member.
Ceci (Blanca Ordaz)
A military brat, by means of her father, Ceci seems to spend most of her time reading and trying to keep herself entertained. But while her life can be lonely, it seems she continuously learns something about the places she moves to.
Javi (Nicandro Cheung)
Javi is a long-haired boy who lives in California, where Ceci currently lives, and he is her crush.
Review/ Commentary
Highlights
It Presents What The Next Step For Tween Entertainment Is
I don't think, as a kid, tween, or when I was weening myself from Nick or Disney, any of the girls (on TV) talked about getting their period, never mind the first time they did. You got them being boy crazy, having dreams about their career, but their menstrual cycle? That was taboo.
That is why a part of us loves Death and Deathability (A Period Piece). It gives us this wonderful lead character, Ceci, who is precocious, without seeming like she has no social skills. She has a good vocabulary and even teaches the audience the definition of the words she uses, and while a tad dramatic about dying, it's adorable and entertaining. I'd even say, if my Goddaughter were older, I'd have her watch this with me. Heck, considering how long shows take to get off the ground, I hope Ponce is able to make this into a show on Nick, Disney (likely Disney+), or another network.
Overall
Rating: Positive (Worth Seeing) – Recommended
I'm 95% sure this will be my favorite thing to come out of Urban World 2021, and I so dearly hope Ponce can expand this into a show. I don't think, since Andi Mack, I have been so invested in a show about a child young enough to be my kid. And between Ceci enhancing viewers' vocabulary, her growing up, and maybe having to travel throughout the series, so much could be done that it is hard not to get giddy about the possibilities.
Movie Directory
Ratings
---
Special Categories/ Tags
Indie: By our definition, independent films are films you have to seek to find due to limited availability or lack of a marketing push.
Film Festival: Featured in this tag are films and shorts which were discovered thanks to various film festivals, so some of the productions may not have wide availability but still may deserve to be on your watch.
Shorts: Be it ten or fifteen minutes, or a half-hour, these quick teases or films get right to the point, often show the potential of filmmakers and the actors who have joined them in their journey.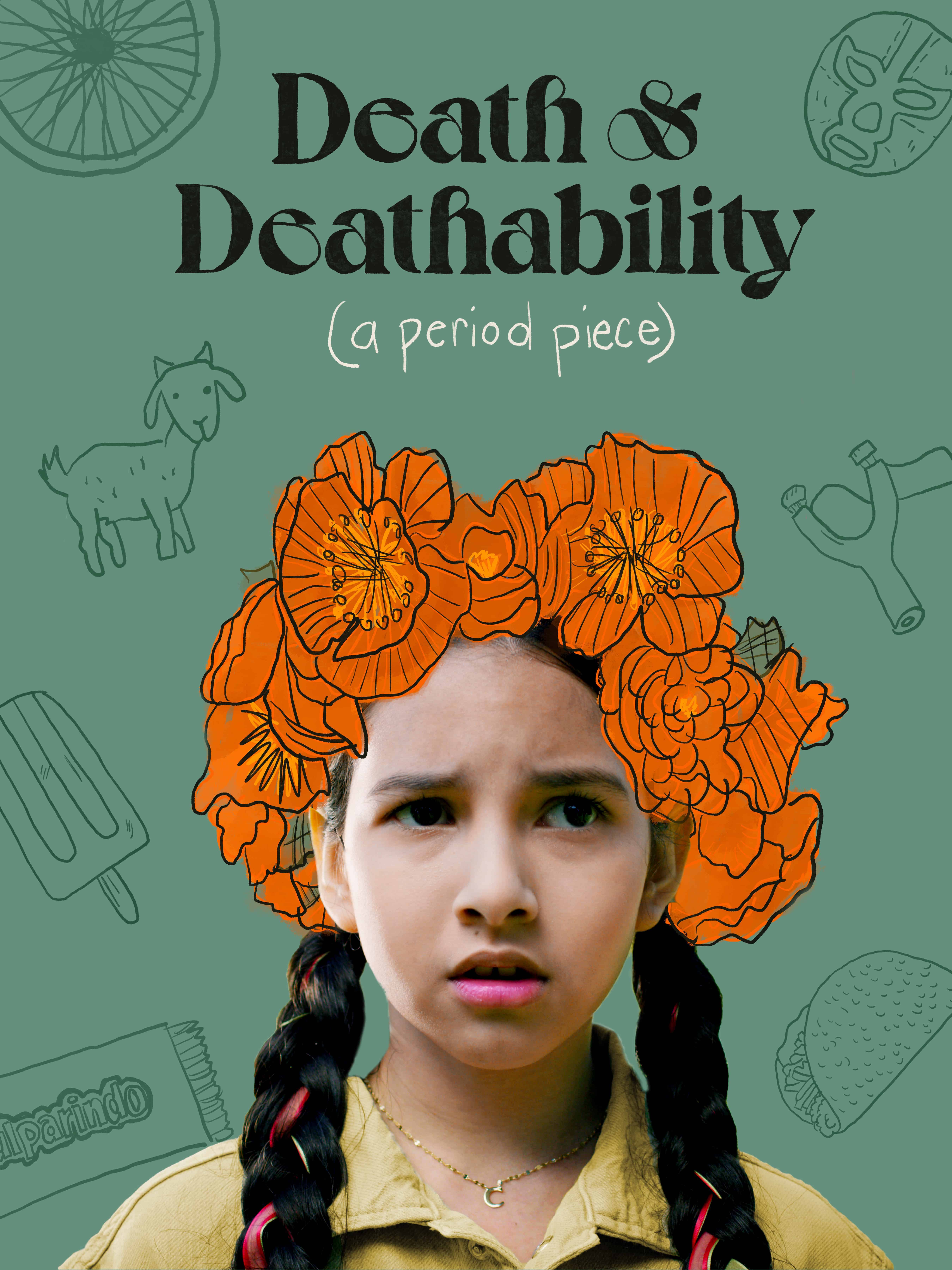 Death & Deathability (A Period Piece) (2021) – Review/ Summary (with Spoilers)
Who Is This For?
Death & Deathability (A Period Piece) is for those who appreciate smart (potential) children's programming. The kind that acknowledges all that it means to be a kid, especially in this new generation with access to so much information yet still holds this certain level of naivety still.
Highlights
It Presents What Is The Next Step For Tween Entertainment