The Little Mermaid (2023) – Movie Review and Summary (with Spoilers)
---
Community Rating: 73% (2 votes)
---
This post may contain affiliate links and spoilers. Please read our disclosure policy.
---
"The Little Mermaid" thankfully takes enough from the Broadway musical and further creative license from the Hans Christian Andersen story to make an entertaining, though serviceable, film.
Director(s)
Rob Marshall
Screenplay By
David Magee( with Lyrics By Alan Menken)
Based On
"The Little Mermaid" by Hans Christian Andersen and the 1989 "The Little Mermaid" by Ron Clements and John Musker
Date Released (In Theaters)
May 24, 2023
Genre(s)
Action, Adventure, Comedy, Fantasy, Romance, Young Adult, Musical
Film Length
2 Hours 15 Minutes
Content Rating
Rated PG
Noted Characters and Cast
King Triton
Javier Bardem
Ariel
Halle Bailey
Sebastian
Daveed Diggs
Prince Eric
Jonah Hauer-King
Ursula
Melissa McCarthy
Flounder
Jacob Tremblay
Scuttle
Awkwafina
Queen Selina
Noma Dumezweni
Images and text in this post may contain affiliate links. If a purchase is made from those sites, we may earn money or products from the company.
Film Summary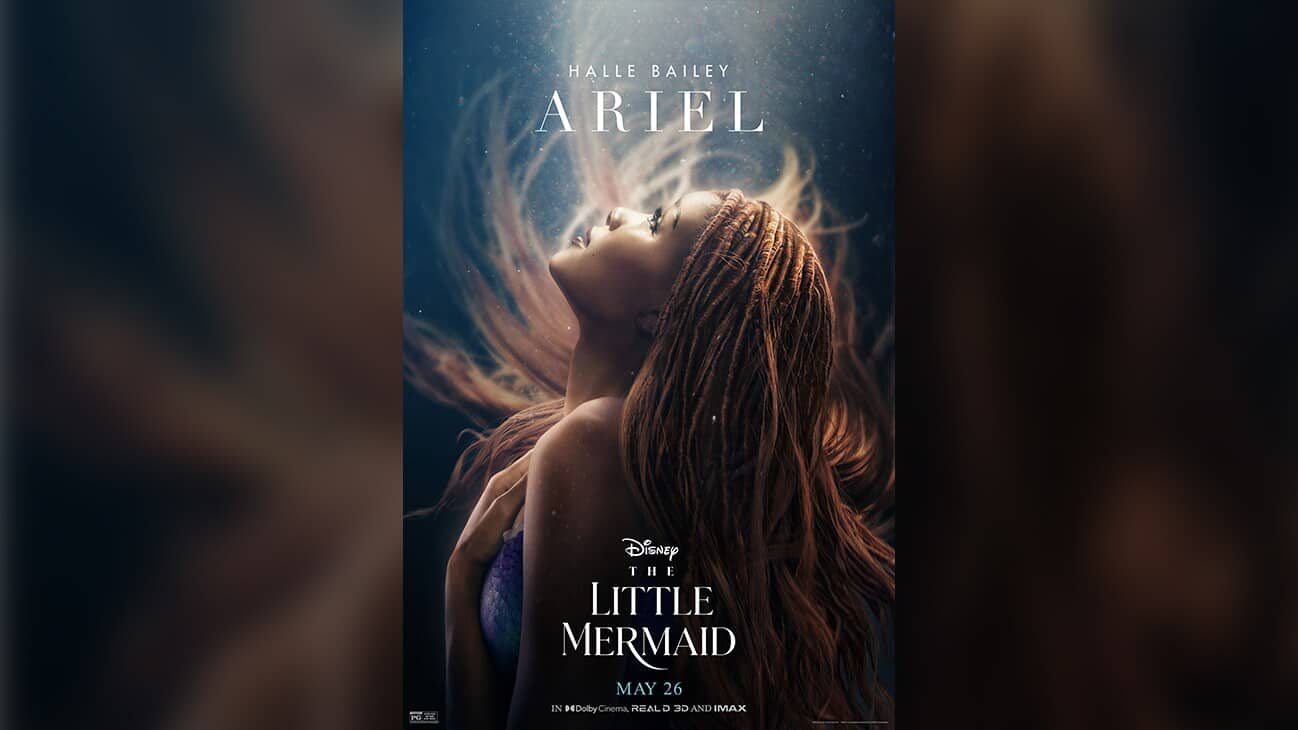 While Triton has seven children, seemingly from all over the world, he dotes the most on his youngest, Ariel, nowadays. Like her unnamed mother, she is curious, empathetic, and fascinated with the human world. This worries Triton, due to Ariel's mother's fate, so he uses his influence and Sebastian as a spy to keep her close to the castle and not stray too far.
However, what is a young woman with a siren song and seemingly other abilities to do? She has collected too much from the human world to not want to understand the experience of being human, and on the night of Prince Eric's birthday, she finds herself watching the festivities and saving the man and, in the process, becoming the girl of his dreams.
Lurking and watching, Triton's little sister Ursula sees her dear niece's infatuation as a means to get the upper hand on her brother and punish him for his 15 years of banishment. However, could Ursula win with changes and liberties taken in this version of "The Little Mermaid," like the 1989 (!) version? Could Ariel suffer the fate Hans Christian Andersen wrote for her? This is a Disney adaptation, so you likely know the answer.
Things To Note
Why Is "The Little Mermaid" Rated PG
Dialog: Harmless Dialog
Violence: Minor Violence, Usually Ursula Attacking Someone Or Being Attacked
Sexual Content: Implied Nudity When Ariel Gains Legs
Miscellaneous: Ursula Being Into Blood Magic
Character Descriptions
Please Note: This character guide is not an exhaustive list of every cast member, and character descriptions may contain what can be considered spoilers.
King Triton
King Triton is the King of the Seven Seas who, thanks to his mighty triton, has protected the Mer-People from the dangers of humanity.
You May Also Know The Actor From: Being Penelope Cruz's husband and working with her in "Vicky Christina Barcelona," as well as him being the villain in "No Country For Old Men" and "Skyfall."
Ariel
Ariel is Triton's youngest daughter, seemingly only the last due to her mother's death. Hence how disturbed he is by her curiosity regarding humans, who were the ones who killed her mother.
You May Also Know The Actor From: Being in the music duo Chloe x Halle, Nettie in "The Color Purple," Annabelle Bascom in "The Line," and Sky in "Grown-Ish."
Sebastian
Sebastian is a crab who would prefer to be the King's trusted advisor, but instead, he finds himself spying on and being a babysitter for Ariel.
You May Also Know The Actor From: Being in Hamilton, with one-half of the songwriters for "The Little Mermaid," Lin-Manuel Miranda, and playing Collin in "Blindspotting."
Prince Eric
Prince Eric is the adopted son of Queen Selina, who, like Ariel, has a sense of adventure that is tapered by an overprotective parent stuck in their ways.
Ursula
Ursula is King Triton's little sister, a known sea-witch, who, due to her meddling in Merfolk and Human relations and witchcraft, has been banished from Triton's kingdom for at least 15 years.
You May Also Know The Actor From: being in "Bridesmaids," "Mike & Molly," "Gilmore Girls," and doing most of her movies with a lot of physical comedy, of which she usually plays the butt of many jokes.
Flounder
Flounder is one of Ariel's closest friends.
Scuttle
Scuttle is Ariel's anthropologist who teaches her about humans, especially the items she has collected from their shipwrecks.
Queen Selina
Queen Selina is the monarch of an island with a parliamentary system who has a deep aversion to the sea, even with Eric showing her that there is so much to trade out there and things to know.
Review
Our Rating: Mixed (Divisive)
Highlights
The Interest It Drives Toward Ursula
For the life of me, especially after Angelina Jolie's turn as "Maleficent," I don't know why Ursula didn't get the same treatment. She is one of Disney's iconic villains, who this film hints has a potential origin story that is overdue. I mean, she is the king's sister! Don't ask me how. This movie doesn't say anything about how this person relates to that one.
But, with her being banished for 15 years, her showing a natural talent for magic that no one else has, and being an octopus? The only non-human who being who doesn't look thin? There is so much that could be explored there than her jealousy of Triton's power.
Sebastian And Scuttle
When it comes to Sebastian and Scuttle, I don't remember them being funny when it came to the 1989 version. Sebastian was known for "Kiss The Girl" and "Under The Sea," as well as his accent. Scuttle? They were an annoying bird who wanted to appeal to Ariel, so it made up ways humans used the things she collected.
These two are made more useful in this version of "The Little Mermaid." Scuttle, for example, sings and has a rap duet with Sebastian. Also, I would say both are made to be funnier. Sarcasm, and their dynamic, push them to the forefront, and it leaves poor Flounder behind. But, considering he is a fish, and most of this movie is about Ariel's adventures on land, he had to be sacrificed.
Ariel's Interest In Humanity Rewarded
In this version, Ariel's time on land isn't secluded to the castle. She gets to explore the island and experience its culture, clothing, and music. Everything she ever dreamed of or imagined is outdone when she sees it in person. And while Halle Bailey may not eclipse Jodi Benson or present a performance that seems like a breakout role to the point of her owning Ariel, she gives enough to allow her to be a medium into what it means to be curious and a participant, rather than a voyeur.
On The Fence
The New Music, Songs Omitted, and Changed Lyrics
There is no denying that Halle Bailey can sing, but she doesn't have a musical theater background, and the songs of "The Little Mermaid" aren't really aligned to her sound. So, in many ways, what she gives you is different but certainly not better than Jodi Benson's rendition. With that said, there is something stirring about her songs when there is a sense of longing or helplessness, like in "Part Of Your World (Reprise II)," which were written to utilize Bailey's talent and voice.
But, for other songs, like "Poor Unfortunate Souls," the omittance of Ursula talking about men not liking a lot of blabber, and not needing a voice when you have body language, it is the kind of things which makes you weep for this new generation. For as much as you understand how impressionable kids can be, Ursula is a villain. You can use her as a lesson rather than censor her.
As for other songs? The longer version of "Under the Sea" is decent, but like most songs, whether classic, new songs, old, or modified, outside of "The Scuttlebutt," I wouldn't say they hold long-term value or replayability.
The Visuals
The underwater scenes will make you think we're in a bayou, during the industrial revolution, rather than the ocean near an island that has an agricultural economy. But, with it mostly being green screen and the kind of CGI that some may say is akin to what we got from "She-Hulk," it'll make you wonder where that estimated $250 million budget went to?
The Lack Of Explanation
Many things don't go explained, and while I get this is a kids' movie, I sometimes wish they would give a little exposition for the adults who take kids to see these movies. For example, why can some sea creatures, like Sebastian, Scuttle, and Flounder, talk, but others don't? When it comes to Ursula, is she one of the first octopuses to evolve into something resembling a human? Because other octopuses look like regular ole octopuses. Again, the need for her origin story is strong.
Alongside that, while we get to meet Ariel's sisters, there is a need to question their age gaps and if mermaids age differently than humans? Heck, I'd even throw in the question of, when it comes to Triton's triton, is that what is keeping him alive?
If You Like This Movie, We'd Recommend
Movie Name (Starring)
Brief Description
The Little Mermaid – 1989 (Jodi Benson)
The animated classic is like this movie but with far more focus on Ariel and less of an ensemble feel.
Questions Answered & Asked
Why Is the Film Called "The Little Mermaid?"
In terms of this version of the film, you can source that to Prince Eric having a green mermaid figurine he calls his "Little Mermaid."
How Was The Twist(s) and Ending?
There isn't a twist and as for the ending? It is a little bit disappointing just because of how Ursula's finale is handled rather quickly.
Was Ursula Involved In The Death Of Ariel's Mother?
This goes unconfirmed. However, Ursula has been banished for 15 years, and it isn't made clear how old Ariel is, so it could be a possibility as we're not explicitly told what Ursula did. All we know is she has a reputation for causing trouble between humans and Mer-People.
Is Queen Selina Who Adopted Eric Potentially Ariel's Mom?
While it is shown Ursula has not only the power to turn a Mer-person human, but erase their memories, even specific memories, there are only moments here and there that make this the slightest possibility. However, when Triton is close enough to see Queen Selina, he doesn't react so, unless Ursula put him under a spell too, as well as the rest of the Mer-People, she likely isn't Ariel's mom.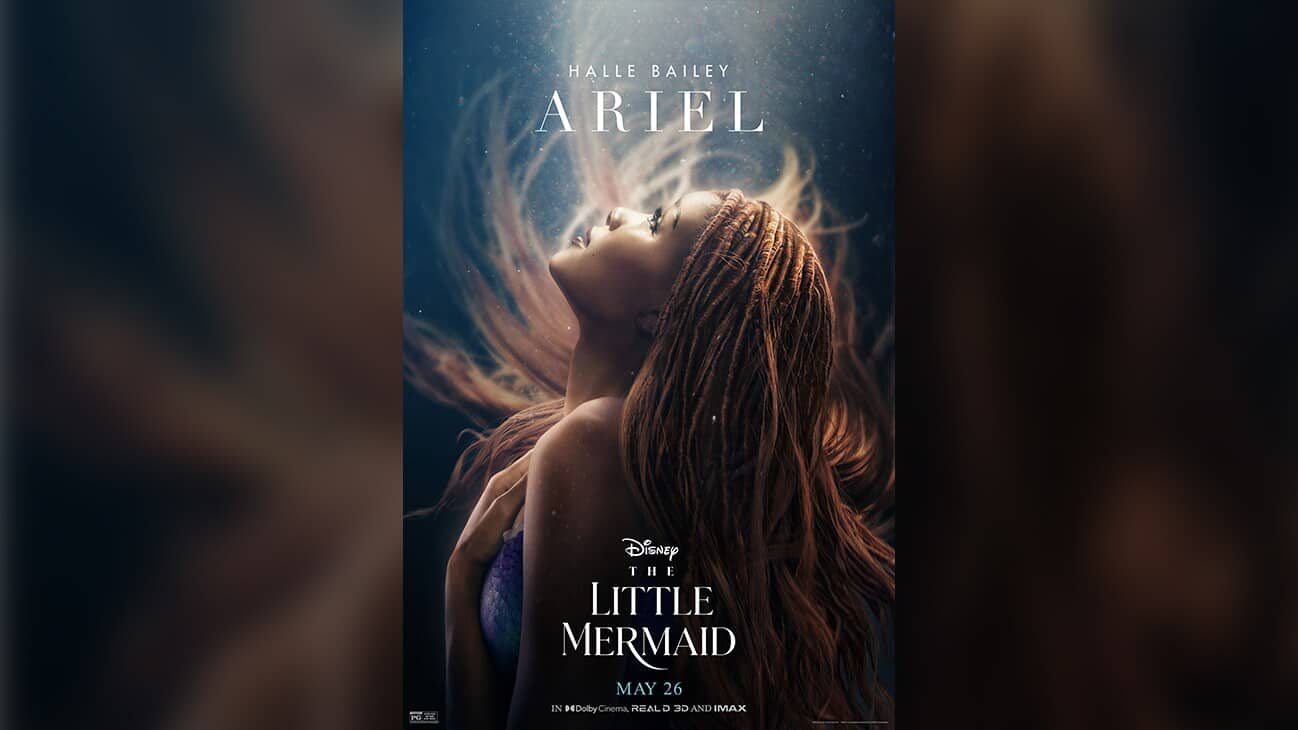 The Little Mermaid (2023) – Movie Review and Summary (with Spoilers)
Overall
"The Little Mermaid," like the majority of Disney's live-action remakes, doesn't present a reason for its existence besides to make money. The effects aren't top quality, to push the idea that Disney wanted to show off what technology modern times have. While the story is modified, it is more so reined in than deepened and explored in ways that push the need for a remake. Lastly, as much as it is beautiful to see a Black Ariel, it doesn't lessen the feeling that the only reason Disney didn't create an original story featuring a Black mermaid is likely due to them thinking it wouldn't be a hit. So, they took the lazy way out and changed the skin color of Ariel, while not making the change matter not one bit beyond the superficial.
Highlights
Ariel's Interest In Humanity Rewarded
Sebastian And Scuttle
The Interest It Drives Toward Ursula
Disputable
The Ending
The Lack Of Explanation
The Visuals
The New Music, Songs Omitted, and Changed Lyrics
Related Topics:
Action
,
Adventure
,
Alan Menken
,
Awkwafina
,
Comedy
,
Daveed Diggs
,
David Magee
,
Disney
,
Fantasy
,
Halle Bailey
,
Hans Christian Andersen
,
Jacob Tremblay
,
Javier Bardem
,
John Musker
,
Jonah Hauer-King
,
Melissa McCarthy
,
Musical
,
Noma Dumezweni
,
Rated PG
,
Rob Marshall
,
Romance
,
Ron Clements
,
Young Adult