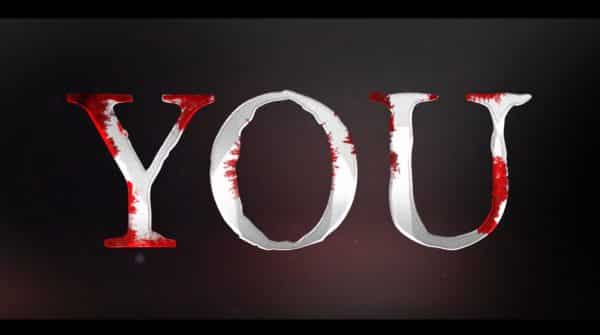 The following list the actors and character of the Netflix program, formerly Lifetime, You and gives a brief description of their character and their status throughout the series (with spoilers).

---
Characters description and pictures used are changed as notable information is presented and better screenshots are taken. Especially if they represent their personality better.
Images and text in this post may contain affiliate links which, if a purchase is made from those sites, I may earn money or products from the company. Most affiliate links contain an upward facing, superscript, arrow.
---
Penn Badgley/Gianni Ciardiello As Joe/Young Joe
Who Is Joe
Joe is a young man with issues. Most of which deal with trust and being abused a bit growing up. Yet, he is a bit of a hopeless romantic. Problem is, his ideas of romance, and what is appropriate, stems from romantic comedies. Thus making him feel some of his actions, from stalking to violent acts, are justifiable – as long as they are for love.
Quote(s)
No matter how destroyed it seems, it can always be saved.
— Joe | You: Season 1/ Episode 1 "Pilot"
The most valuable things in life are usually the most helpless.
— Joe | You: Season 1/ Episode 1 "Pilot"
---
Elizabeth Lail As Beck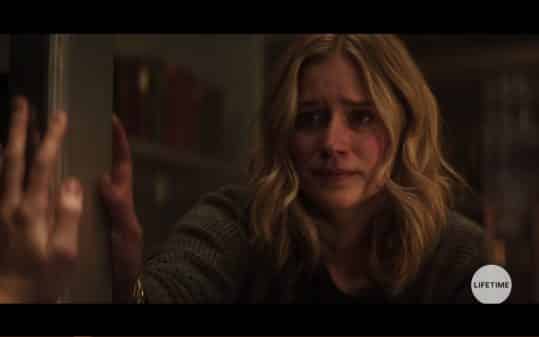 Who Is Beck
Beck is the focus of Joe's affection and is an MFA student who largely is unremarkable. That is until certain events of the series spring her career forward and coerce her to take her writing more seriously than she formerly had.
---
Lou Taylor Pucci As Benji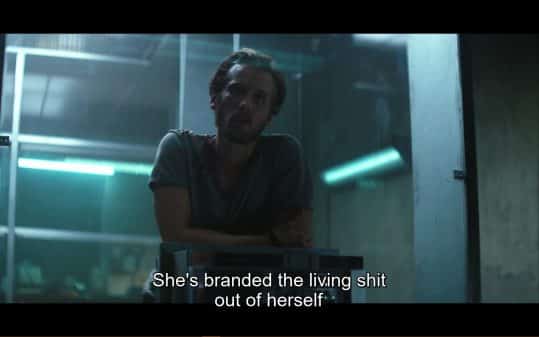 Who Is Benji
Benji is the man Beck has an on again and off again relationship when we are introduced to her. He doesn't take Beck seriously but it is assumed that, because he is rich, she takes being with him – when possible – very serious.
---
Shay Mitchell As Peach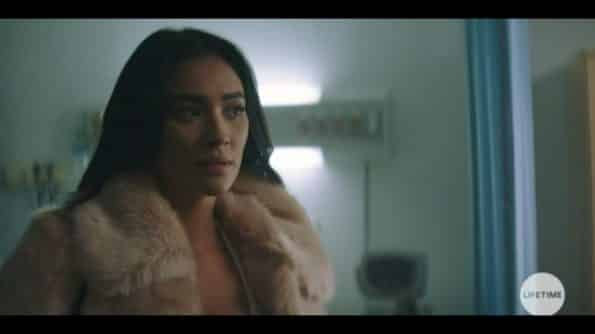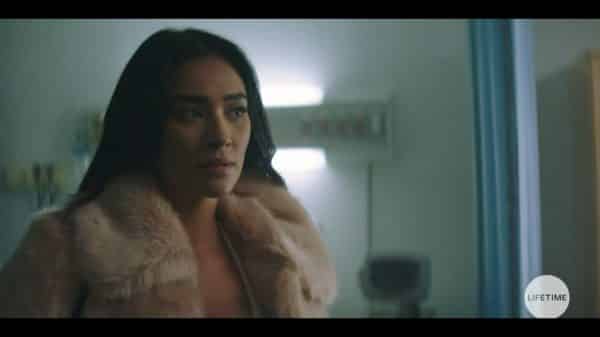 Who Is Peach
Arguably, Peach is Beck's closest friend and some would say she might see Beck as more than something innocent. However, with Peach being a Salinger, yes, a Salinger, i.e. Catcher in the Rye, that is just something assumed and certainly not true. Her interest in Beck is just because she is a sweet girl, a decent writer, and certainly more trustworthy than the other girls in Peach's friend group.
---
Luca Padovan As Paco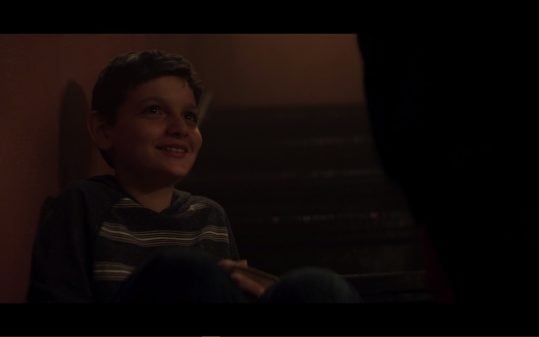 Who Is Paco
Paco is Joe's next door neighbor and might just be someone who helps provide a bit of insight into Joe's childhood. Not word for word, action for action, but Paco is close enough to Joe's life and story that he dotes on the kid. Takes him under his wing like he was his biological little brother. Thus giving Paco an escape from the domestic violence happening in his home.
---
Daniel Cosgrove As Ron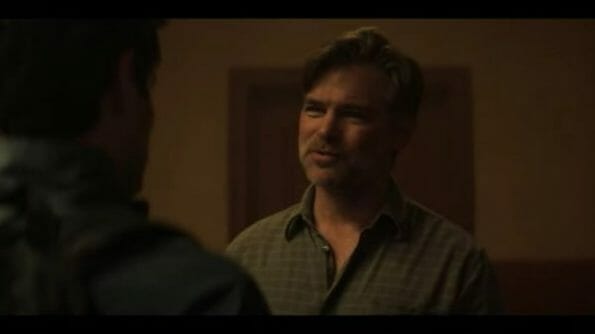 Who Is Ron
Ron is Claudia's on again and off again boyfriend who is abusive, controlling, and doesn't trust Joe a bit. Maybe because he knows he could expose who he is to all of Ron's cop friends. Yet, considering how well-connected Ron is said to be, it might not matter what Joe might say.
---
Victoria Cartagena As Claudia
Who Is Claudia
Claudia is Paco's mom, Ron's girlfriend, and is a nurse. She also has a bit of an issue with drugs and that has isolated her a bit from most of her family. Thus allowing Ron to have a strong grip on her life with very little able to pry him away.
---
Mark Blum As Mr. Mooney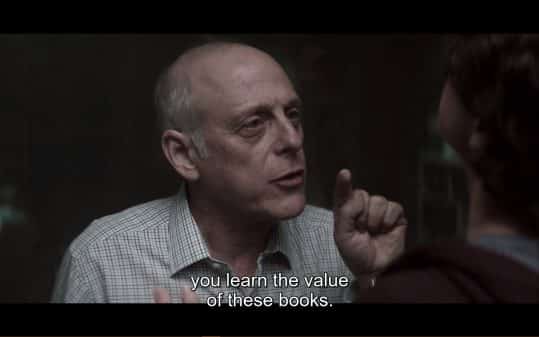 Who Is Mr. Mooney
An old man when we meet him, barely able to do much, he is the closest thing to family Joe has. However, when it comes to Joe's youth, there are little to no nice moments between him and Mr. Mooney who only added to Joe's trauma.
---
Manini Gupta As Maddie
Who Is Maddie
Maddie is a friend of Joe's ex Candace who helps fill in some details, when Beck asks about her, late in the first season.
---
Reg Rogers As Professor Paul Leahy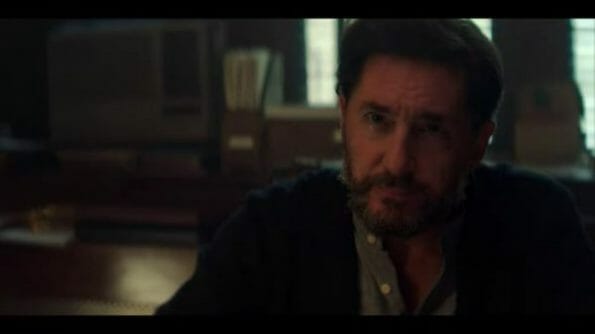 Who Is Professor Leahy
Originally, he was Beck's MFA professor. However, after he made a move on her, she makes the necessary moves to make it so he can't silence her. That and so she can keep the benefits of being a TA – like cheaper rent. Leaving him to just be another creep at her university.
---
Hari Nef As Blythe
Who Is Blythe
Blythe is everything Beck wishes she was. Someone well-traveled whose stories, written or verbalized, capture the focus of all in the room. But, despite being quite interesting to most, Blythe isn't someone who tries to intimidate Beck. If anything, she is probably one of the most encouraging. In fact, unlike Peach and Joe, she might be the only one who pushes Beck without an ulterior motive.
---
Christine Toy Johnson As Professor Mott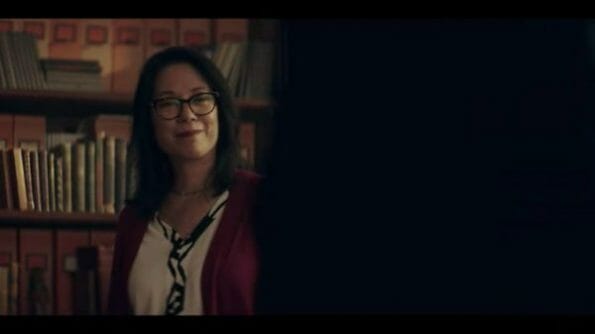 Who Is Professor Mott
She replaces Professor Leahy, as Beck's MFA professor, after Beck threatens to expose him.
---
Michael Park As Edward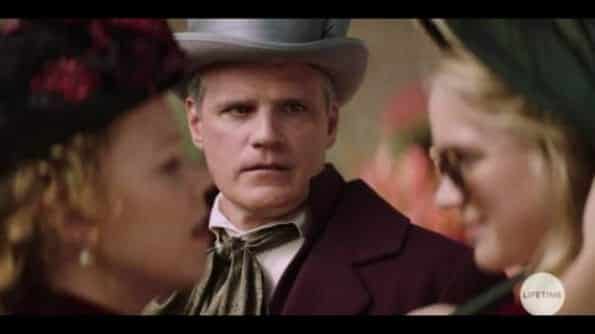 Who Is Edward
He is Beck's dad who she often claims is dead, but really is just dead to her. It's because of him leaving her mom, who was left worse for wear, and for him not supporting her after an incident when she was a child. Now he seemingly has been trying to win her back, with money, for years.
---
Emily Bergl As Nancy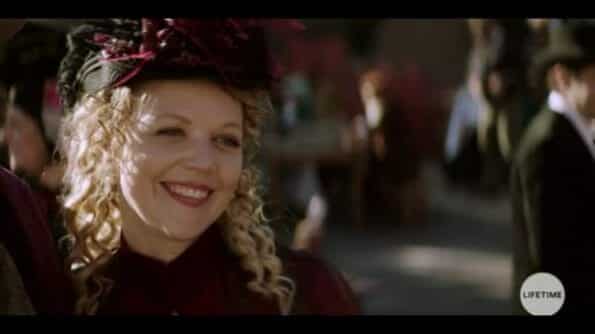 Who Is Nancy
Edward's new wife who doesn't really like Beck, but is very passive aggressive about it.
---
Mercedes Griggeth As Mia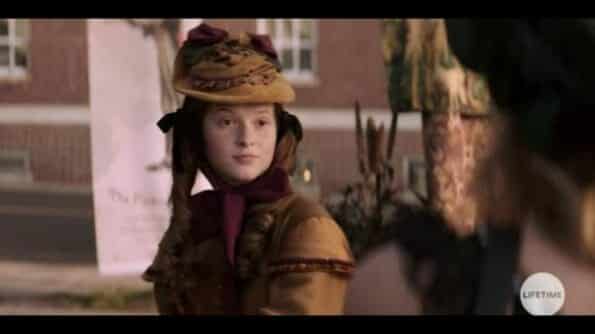 Who Is Mia
Beck's sister in law who is a little less passive about her distaste for Beck.
---
Kathryn Gallagher As Annika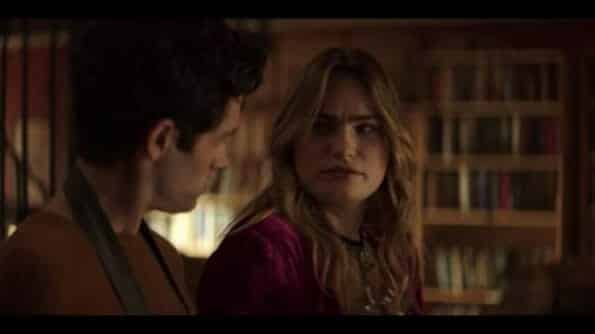 Who Is Annika
One of Peach's crew who has a love/ hate relationship with her. But with her being one of Beck x Joe's biggest supporters, he befriends her and tries to use her to tame Peach. That backfires though.
---
Reggie Gowland As Roger Stevens
Who Is Roger Stevens
He is a literary agent who is a friend of Peach who she pushes to take an interest in Beck. Unfortunately, his attention leads to a Professor Leahy moment.
---
Ambyr Childers As Candace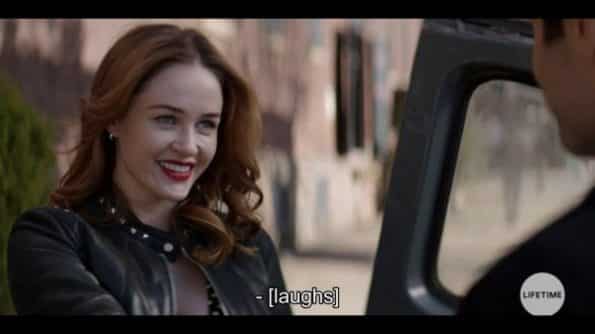 Who Is Candace
Joe's ex who is, or rather was, a musician. For most of the season, we're left wondering if she is dead or alive and whether Joe took care of any and all who could question him having to do with it.
---
Michael Maize As Nico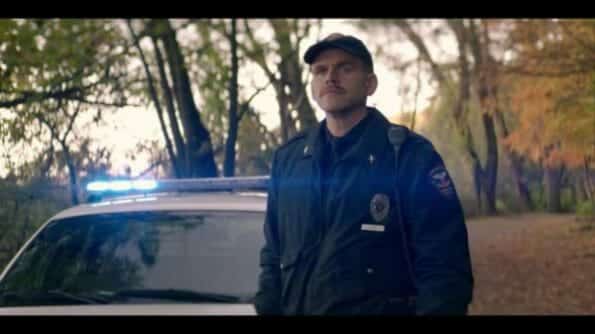 Who Is Nico
Just a Greenwich, Connecticut cop who suspects Joe is lying when he decides to take a trip up there.
---
Gerrard Lobo As Raj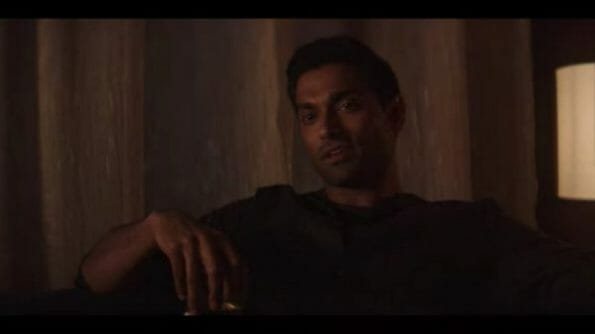 Who Is Raj
Someone Peach tries to use to initiate a threesome between her and Beck.
---
John Stamos As Dr. Nicky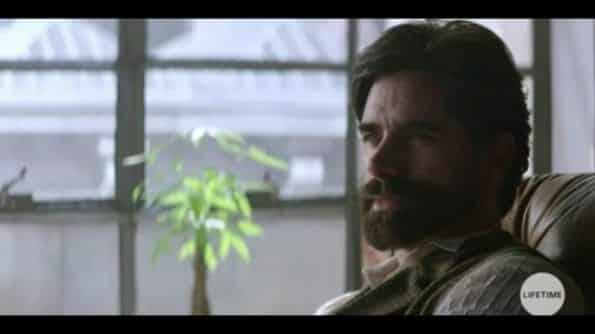 Who Is Dr. Nicky
Beck's therapist who tries to help her understand and deal with her issues with her father as well as Joe. Someone who he ends up counseling as well, but with him not knowing Joe's identity.
---
Natalie Paul As Karen
Who Is Karen
Claudia's sister who ends up dating Joe for a while. Leading to Paco getting to see his aunt more than even and giving him a serious family vibe.
---
Nicole Kang As Lynn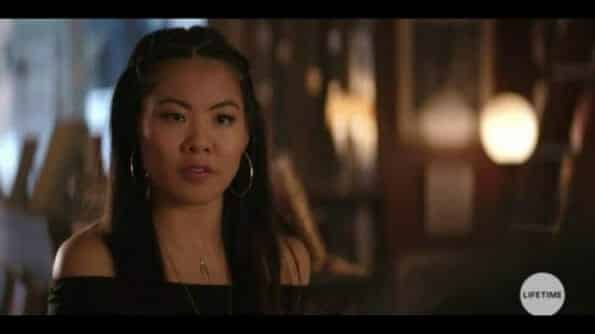 Who Is Lynn
Lynn is Peach's other friend who Joe doesn't really interact with as much and doesn't have the same social media following Annika has. However, like Annika and Peach, she comes from a rich family. Also, like Annika, she has a serious love/hate relationship with Peach.
---
Ryan Andes As Ross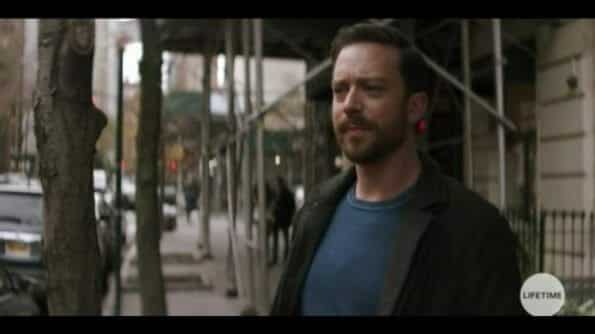 Who Is Ross
Ross is a hired private investigator who looks into a crime which happens towards the middle of the season.
---
Zach Cherry as Ethan
Who Is Ethan
Ethan is the only other person we see working in Mr. Mooney's bookstore, which Joe runs but is often not at.
---
---
---
---
---
Season/ Episode
Synopsis

While the bleeping of curse words may annoy you, everything else will fascinate you to the point of being tempted to get the book to spoil what's to come.

As we get a hint of Joe's ex, he also has to deal with Beck not being a one-dimensional person and not who he thought she was.

As Peach pushes the idea that she too could be stalking Beck, Joe researches how to get rid of a body and enlists some help.

We get to go inside Beck's head a bit, as Joe learns that he can't find everything about her through the internet or hacking her Apple account.

Joe finds himself with formidable competition which may force him to do something drastic to save his relationship with Beck.

Between meeting Claudia, Paco's mom; Candace, Joe's ex; and Peach's reaction to what Joe did? There is so much to be excited about.

Joe's jealousy gets the best of him and it leads to a very unexpected result. Though, Candace makes it seem Joe may revert to his old ways.

Closure, and the ability to fix past wrongs, are in play as Candace's name is brought up for a slightly surprising reason.

You reminds you that it can and should qualify as a horror as Beck digs deeper into Joe's past and learns the fate of Candace and Mr. Mooney.

| | |
| --- | --- |
| Director(s) | Matha Mitchell |
| Writer(s) | Kelli Breslin, Michael Foley |
| Air Date | 11/4/2018 |

Featuring: Beck, Candace, Joe, Ethan, Mr. Mooney, Dr. Nicky, Paco

Let's just say when it comes to the ending, while this show has long been renewed for a second season, you might not have foreseen what happens.

Director(s)
Marcos Siega
Writer(s)
Sera Gamble, Neil Reynolds
Air Date
11/11/2018
Introduced This Episode
Ross (The PI)
Ryan Andes

Featuring: Beck, Joe, Mr. Mooney, Paco, Ron, Claudia, Ross, Dr. Nicky, Blythe, Candace
---
How each character's story ends each season is on page 2 – Spoilers!