The Perfect Find (2023) – Movie Review and Summary (with Spoilers)
"The Perfect Find" makes a decent romantic comedy once it moves past its ageism and misogynoir jokes.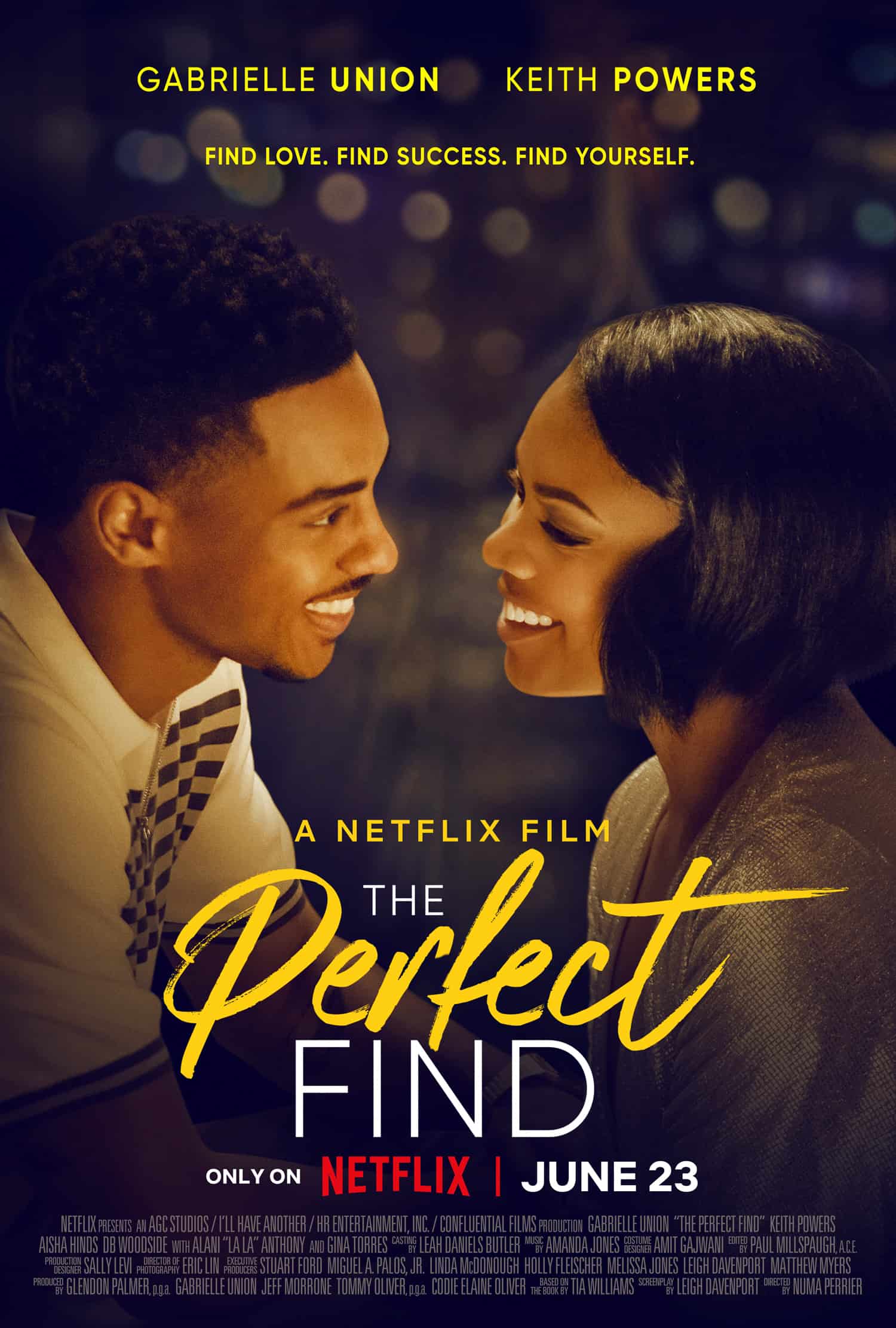 Film Summary
Images and text in this post may contain affiliate links. If a purchase is made from those sites, we may earn money or products from the company.
Jenna Jones had a very public breakdown a year ago, leaving her a meme, embarrassed, and out of work. But, with her mom wanting her out, she heads to Brooklyn and is willing to ask her rival, Darcy, if she can work for her. This comes with a bit of teasing and a game for Darcy, but eventually, she does hire Jenna and puts her on a 90-day probation.
She focuses on expanding Darcy's company, Dazine, media presence, and subscribers with Eric, a young man not too far removed from college, who is attractive, Darcy's son, and into Jenna.
There is a push and pull there due to who his mom is and the age difference. But both recognize there is something undeniable, but how to go about it remains a crux, causes conflict, and leads you to wonder if Jenna can get past the internal and external obstacles which can keep her from finally getting the joy she deserves.
Character Descriptions
Please Note: This character guide is not an exhaustive list of every cast member, and character descriptions may contain what can be considered spoilers.
Jenna
Accomplished and renowned, somehow, the downfall of her relationship embarrassed her to the point of becoming a recluse. But, with still being into fashion and the history of it, she is able and willing to hustle back into the industry.
Darcy
The owner of Darzine, she has been Jenna's rival for years and, the way she talks, has lost to Jenna regarding multiple opportunities. But, with a son and her own bills, she never stopped hustling and now has her own empire.
Eric
Darcy's son, Eric, has a master's in film from USC and works for his mother to help her produce content.
Review
---
Community Rating:
---
Our Rating: Mixed (Divisive)
Highlights
Darcy vs. Jenna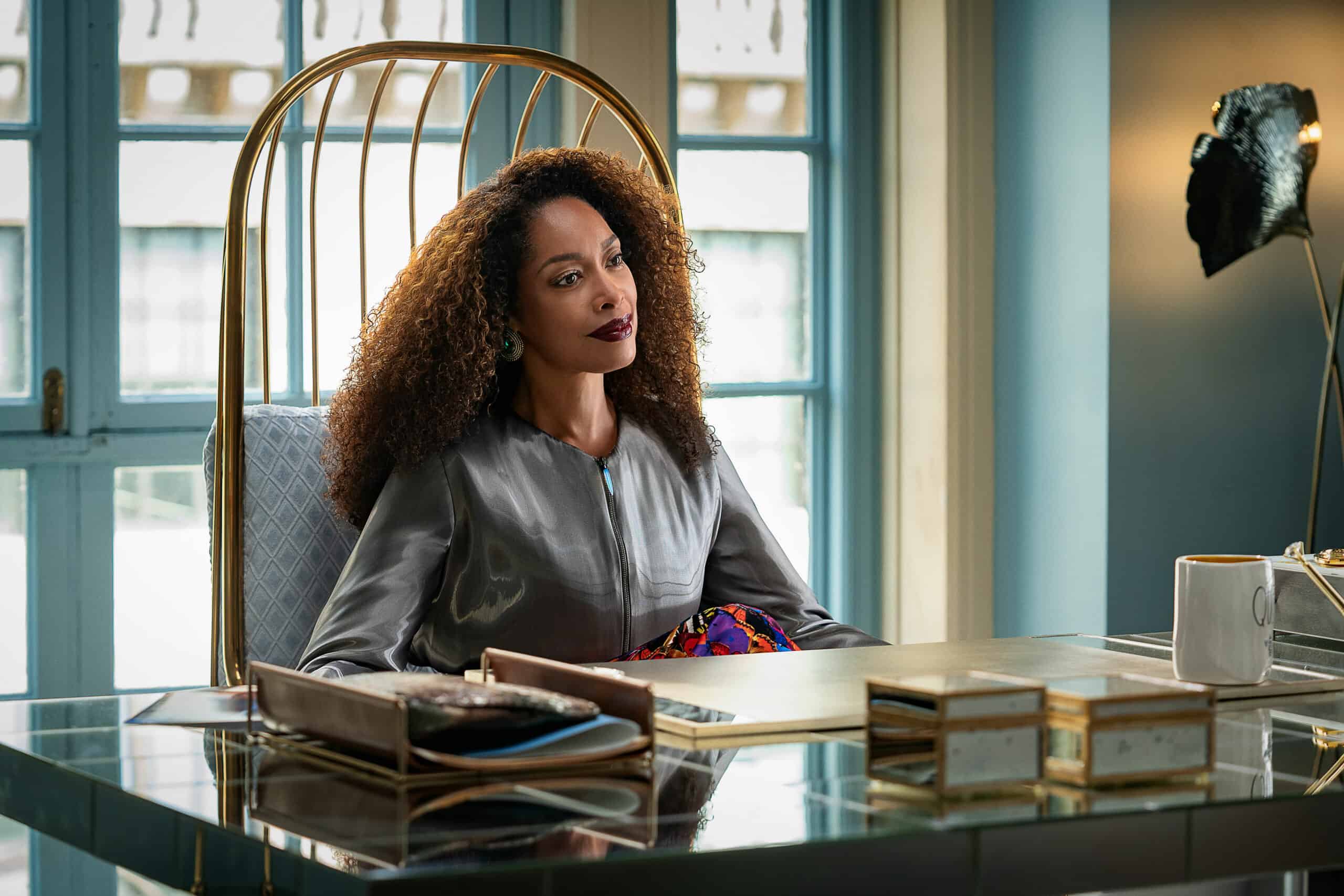 While it is unfortunate to see Jenna and Darcy be so petty towards each other, I have to admit it is funny. From Darcy reveling in Jenna coming to her for a job to the back-and-forth jabs, it is highly entertaining. Granted, the issue being one ex-boyfriend and a bunch of jobs Jenna allegedly stole don't push you to believe the beef should be this serious, considering Jenna was with someone ten years and thus the beef has to be more than a decade old, but even with the background a bit murky, the results are still comical.
You, In Time, Can Get Into The Relationship
Eric and Jenna start hot and heavy, and then things get murky once she learns who he is related to. That causes extended issues that prolong their potential relationship, but as it becomes clear there is chemistry, you get into it.
Especially since a sense of intimacy is there. This isn't a "How Stella Got Her Groove Back" situation. There are intimate conversations about Eric's dad, about the future Jenna thought she lost by being strung along ten years, and a sense this movie isn't just about a role reversal of a young man with an older woman. Also, it isn't just about you seeing Eric eating Jenna out. There is a desire for you to believe this is a relationship.
On The Fence
The Ageism And Misogynoir Early On
It's understood there is around a 20-year age difference between Eric and Jenna, but what may not be appreciated are the jokes the age difference inspires. Most aren't mean-spirited, but when some of Eric's jokes push the bitter old Black woman stereotype, it can give you pause. Maybe sour the relationship you know is on the horizon.
This isn't to say Jenna doesn't throw some jokes out there, but there is something about Eric's jokes, which clearly come from his mother's humor, which have a bit more bite to them.
Lack Of Information Regarding Exes Who We See In The Movie
For whatever reason, why Eric broke up with his ex and the details surrounding Jenna's public breakup aren't touched upon enough for clarity. We know Jenna was very much embarrassed to the point of becoming a recluse, but with Eric? Beyond his ex being young and maybe too simple for his taste, it's hard to say what happened.
Now, are we required to have every last detail? No. But considering we see both exes and Eric seems chummy with his, it's hard to not want the details regarding why they didn't work out as it does leave lingering thoughts.
General Information
Director(s)
Numa Perrier
Screenplay By
Leigh Davenport
Based On
The Novel By Tia Williams
Date Released (Netflix)
June 23,2023
Genre(s)
Comedy, Romance
Film Length
1 Hour 39 Minutes
Content Rating
Noted Characters and Cast
Jenna
Gabrielle Union
Eric
Keith Powers
Darcy
Gina Torres
Things To Note
Why Is "The Perfect Find" Rated TV-MA
Dialog: cursing throughout, but not gratuitous
Violence: none
Sexual Content: implied nudity and implied oral sex
Miscellaneous: drinking
Movie Recommendations
If you like this movie, we recommend:
You can also check out our movies page for more recommendations and find our latest movie reviews.
Watch this film on Netflix.
FAQs
Why Is the Film Called "The Perfect Find?"
It is the name of the project Jenna and Eric start for Darzine about finding designers and fashion.
Is There A Mid-Credit or Post Credits Scene?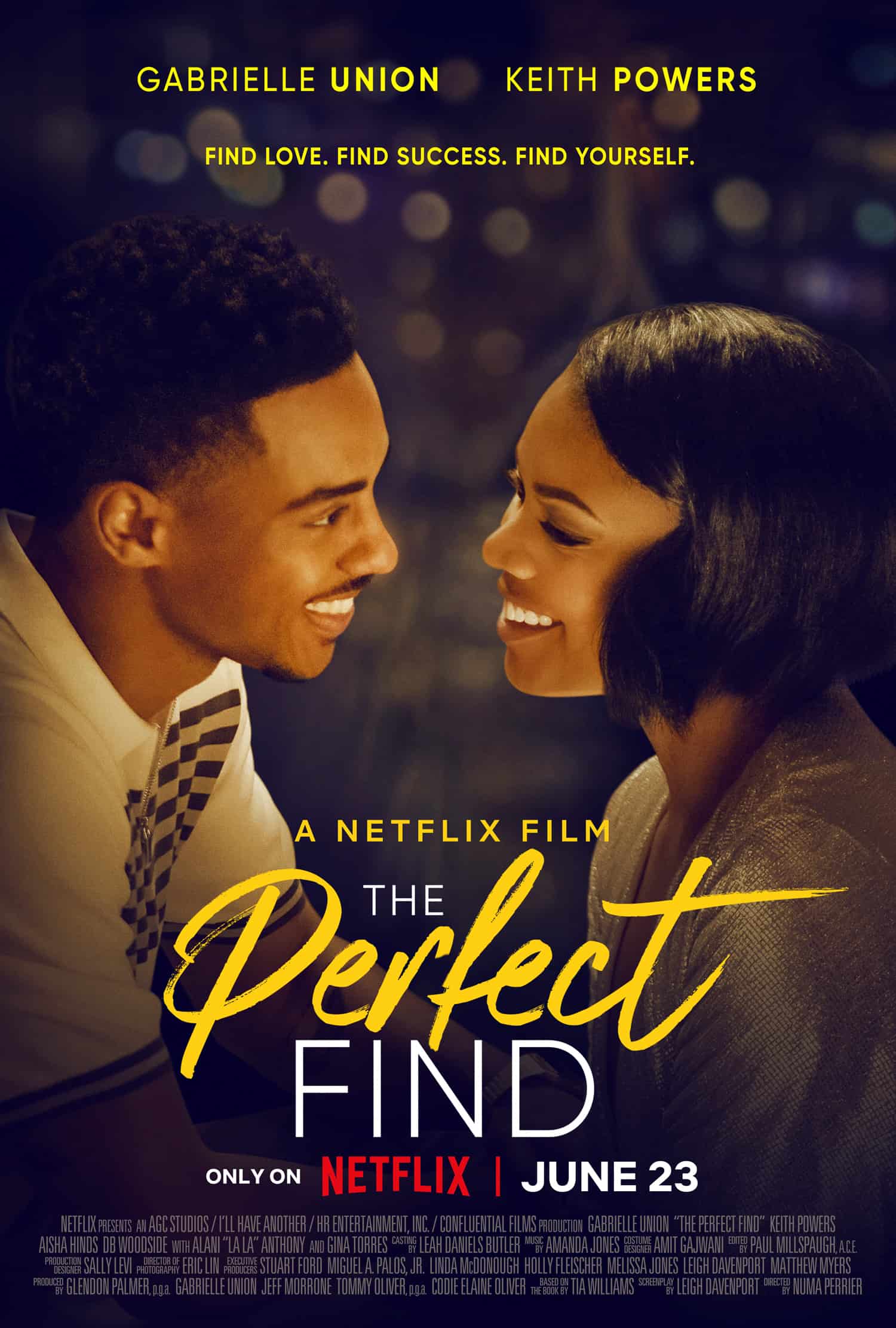 The Perfect Find (2023) – Movie Review and Summary (with Spoilers)
Overall
"The Perfect Find" is slightly an imperfect romance, but as long as you can get past some of its jokes at Jenna's expense, you may fall in love with what it offers.
Highlights
You, In Time, Can Get Into The Relationship
Darcy vs. Jenna
Disputable
Lack Of Information Regarding Exes Who We See In The Movie
The Ageism And Misogynoir Early On
The Perfect Find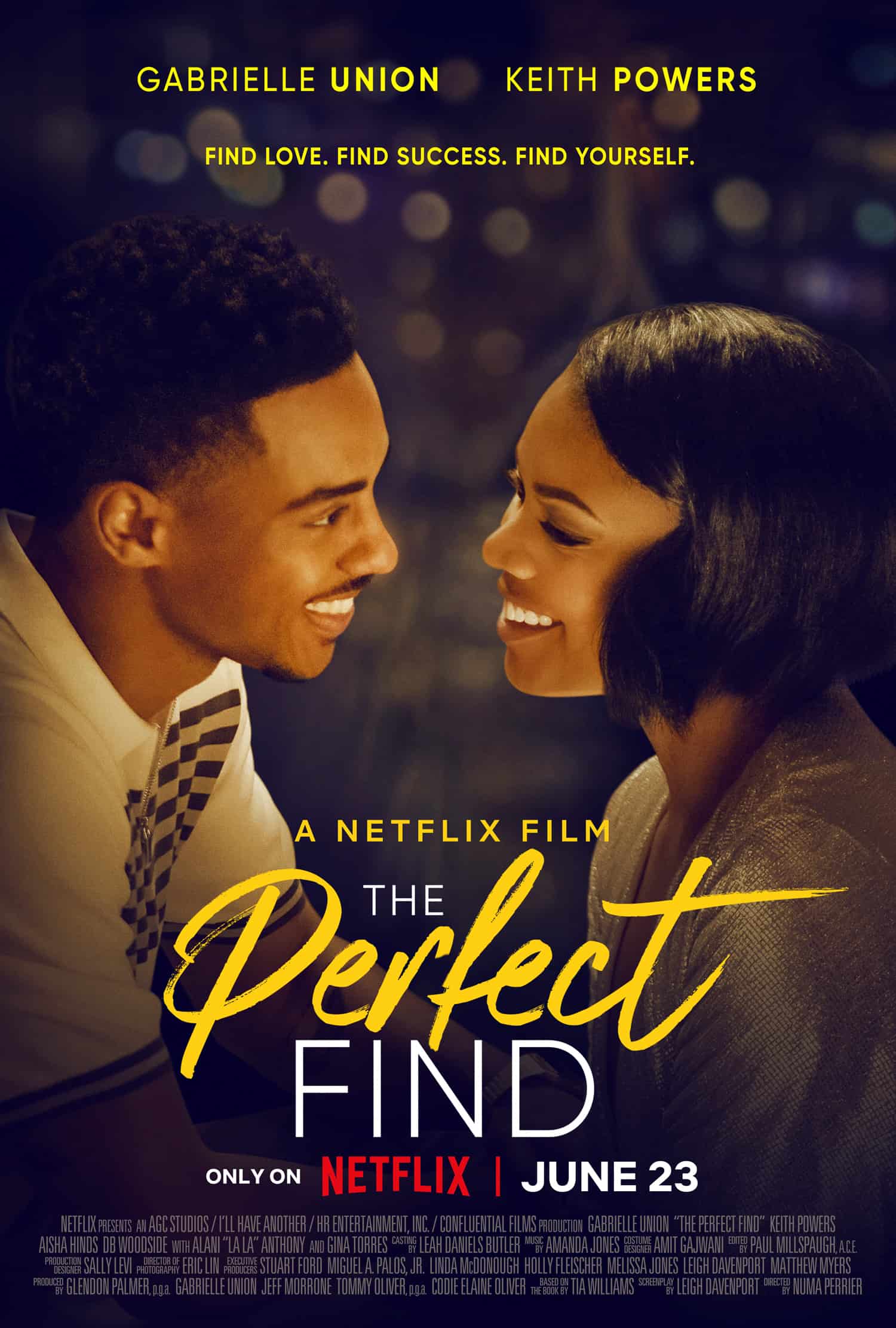 Director: Numa Perrier
Date Created: 2023-06-23 03:00
Pros
Darcy vs. Jenna
You, In Time, Can Get Into The Relationship
Cons
The Ageism And Misogynoir Early On
Lack Of Information Regarding Exes Who We See In The Movie
---
Follow, Like, and Subscribe
Community Rating: 0.00% (0) - No Community Ratings Submitted (Add Yours Below)