Breaking In is one of those films which will only be as good as the audience talking through it.
---
Director(s)
James McTeigue
Screenplay By
Ryan Engle
Date Released
5/10/2018
Genre(s)
Thriller
Noted Actors
Isaac
Damien Leake
Shaun
Gabrielle Union
Jasmine
Ajiona Alexus
Glover
Seth Carr
Sam
Levi Meaden
Eddie
Billy Burke
Duncan
Richard Cabral
Summary
With her shady businessman of a father, Isaac, dead, Shaun, alongside her daughter Jasmine and Glover, head up to her father's vacation house, where she grew up, to prep for it being sold. Unfortunately for them, Sam, someone who dated the DA's assistant, who was investigating Isaac, learned about this safe and $4 million that was liquidated before charges were brought up. Thus leading to him calling on some deplorables to try to steal that money. Of which are led by Eddie, but as none of them were prepared for Shaun and her kids to show up, things go awry.
Leading to a kidnapping situation, a couple of murders, and the question of whether Shaun and her kids can survive, at least 90 minutes, before the cops come.
Question(s) Left Unanswered
What did Shaun do for a living?
How did Shaun's mother die exactly?
What, in detail, did Isaac do? Just cheat the system and get caught?
How is it, with all that security and the place being locked down, the garage door stayed open?
Speaking of security, considering how expensive that security system was, why was it so easy to cut the lines that connected them to the outside world? Heck, considering how cellphones are a mainstay, why did the security company have to wait 90 minutes before calling the cops?
Did this all really happen over the course of 90 minutes? Really…?
Highlights
It's Strangely Engaging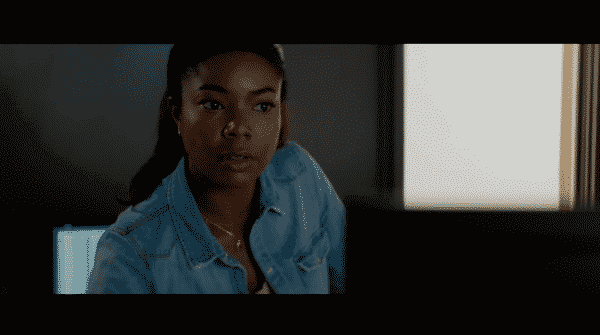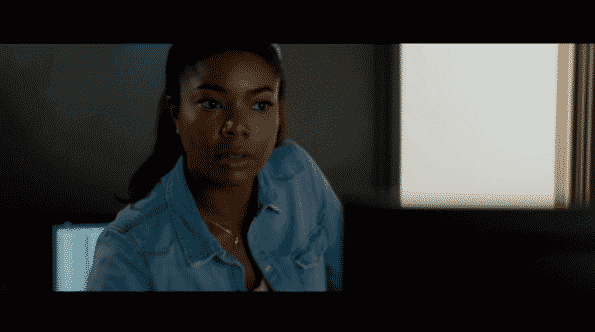 To be perfectly honest, thrillers featuring Black people, usually women, trapped in their house, dealing with crazy exes, or having uninvited guests, they all are a bit interchangeable. But, unlike No Good Deed, When the Bough Breaks, The Perfect Guy, and etc., Breaking In can actually be considered decent – even if you don't get a crowd providing commentary. I mean, it isn't trying to be part comedy, Union has some wits about her but isn't necessarily SUPER MOM! And while the villains aren't going to be remembered for years and years, they were more compelling than many I have seen in movies like this.
So, if you came in with low expectations like I did, you'll be pleasantly surprised.
Criticism
It Relies On You Caring About The Actors More Than The Characters
I can barely tell you a damn thing about Shaun. Her daddy was rich. She is married and has two kids and maybe was an equestrian growing up. Outside of that, she is an utter mystery. What does she do for a living, what part did she play in her mother's death? Did she try to reconcile with her father before he died and how does she feel about him postmortem? That isn't gone into. What you are watching is Gabrielle Union and her charisma as she takes on these three crazy white boys and this absolute psycho of a Hispanic person.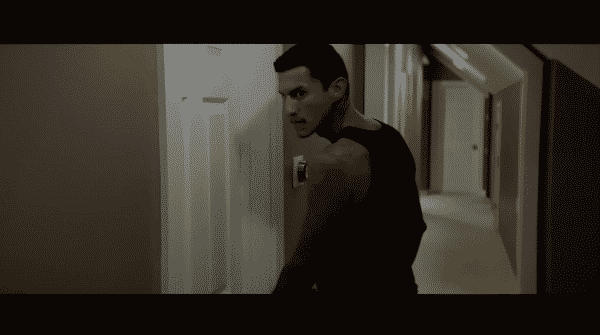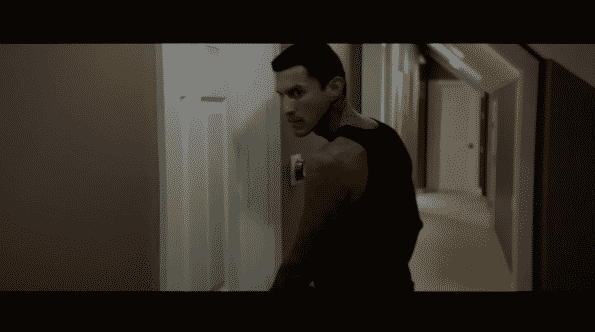 And that extends to the kids too. I give a damn about Ajiona Alexus because I'm invested in her career. As for her character Jasmine? What do I care about her and her little boyfriend and… well that is about it for her personal life.
Making it where, if you don't give a damn about those two, or at least Union, I can't fathom a strong enough reason to advocate for this.
On The Fence
You May Appreciate It Not Really Having A Lot of One-Liners and Comedic Moments
There comes a point in movies like this when the lead gets cocky, talks slick and, in a way, their one-liners about the situation build to that "AHHHHH," with your tongue out, moment. This film doesn't do that. Union has a heroic line or two, but she isn't looking for that jokey-joke moment. Things are fairly serious throughout the film. Which I have to contribute to Cabral because he made Duncan seem like a grade A psychopath. The others were criminal, low-level but still criminals, but Duncan will make you believe that this film might not be as predictable as it often is.
Overall: Mixed (Divisive)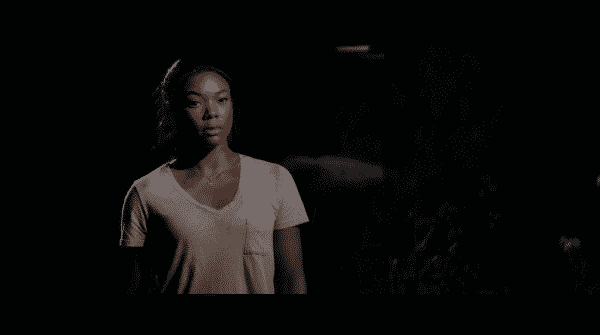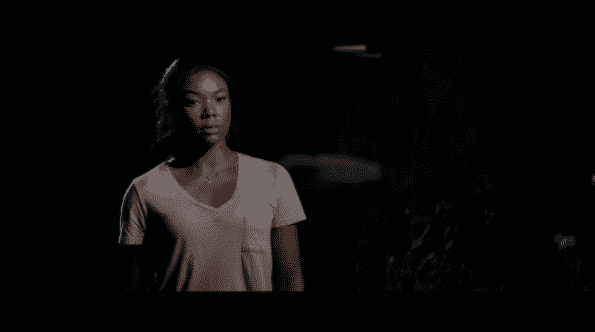 If you are a fan of Gabrielle Union, or any actor involved, you may enjoy this movie. That's in spite of it largely being predictable, not having much in the way of character development, and outside of Cabral's character, the villains being kind of weak.
Hence why this is being labeled mixed. It's the type of film which you want to support because of the actress who is in it, but if it wasn't for her, there would probably be absolutely no reason to check this out. Even if it isn't as campy as its peers.
---
Follow Wherever I Look on Twitter or Like us on Facebook.
---