"Door Mouse" has cult classic workings that will make it a favorite amongst a niche group, but it may struggle to make a blip in a sea of video-on-demand releases.
Director(s)
Avan Jogia
Screenplay By
Avan Jogia
Based On
N/A
Date Released (Video On Demand)
1/13/2023
Genre(s)
Action, Adventure, Comedy, Crime, Drama, Mystery, Romance, Young Adult
Duration
1 Hour and 41 Minutes
Content Rating
Not Rated
Noted Cast
Mouse
Hayley Law
Riz
Michela Cannon
Ugly
Keith Powers
Doe Eyes
Nhi Do
Eddie
Donal Logue
Mama
Famke Janssen
Craw Daddy
Gabriel Carter
Moony
Avan Jogia
The Dame
Elizabeth Saunders
This content contains pertinent spoilers. Also, images and text in this post may contain affiliate links which, if a purchase is made from those sites, we may earn money or products from the company.
Film Summary
Mouse lives a simple life. She gets up, has coffee, smokes, works on her comic, goes to Mama's bar, dances for tips, drinks, hangs out with Riz, Ugly, Doe Eyes, Eddie, and her boss Mama, goes home, and repeats. But with Doe Eyes disappearing and her coffee tasting bad one morning, there is a shift in her routine, and it throws everything off. So, to right the wrong of life, Mouse becomes an amateur detective, dealing with the local underbelly, from the pimping Craw Daddy to her drug-dealing ex Moony in hopes of finding and saving Doe Eyes. Especially as another person gets snatched, and there becomes a reason to think more could be taken.
Things To Note
Why Is "Door Mouse" Rated Not Rated
Dialog: Curing Throughout
Violence: Gun violence, blood
Sexual Content: Implied consensual and non-consensual sex, acts of bondage
Miscellaneous: Implied drug use, Smoking, and drinking
Character Descriptions
Please Note: This character guide is not an exhaustive list of every cast member, and character descriptions may contain what can be considered spoilers.
Mouse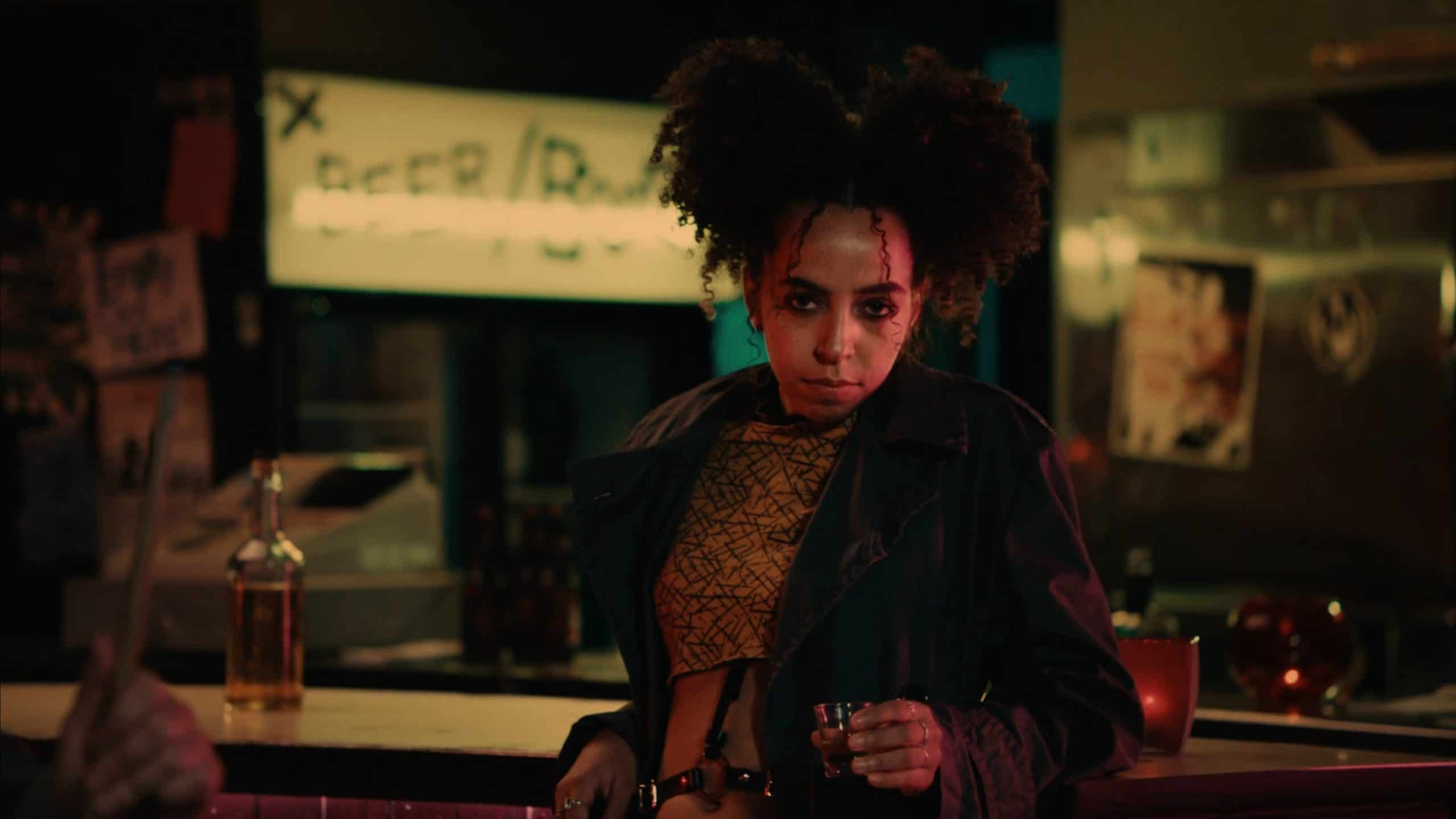 Author and artist for the "Whoreific" tits and guts comic, Mouse makes her comic in the day and works on Mama's stage at night either as a dancer, dominatrix, or sub. At least until she finds herself having to be an amateur detective to find her missing friend.
You May Also Know The Actor From Being: Lizzie Elliot in "Altered Carbon," Valerie Brown in "Riverdale," and Mary in "Mark, Mary & Some Other People."
Riz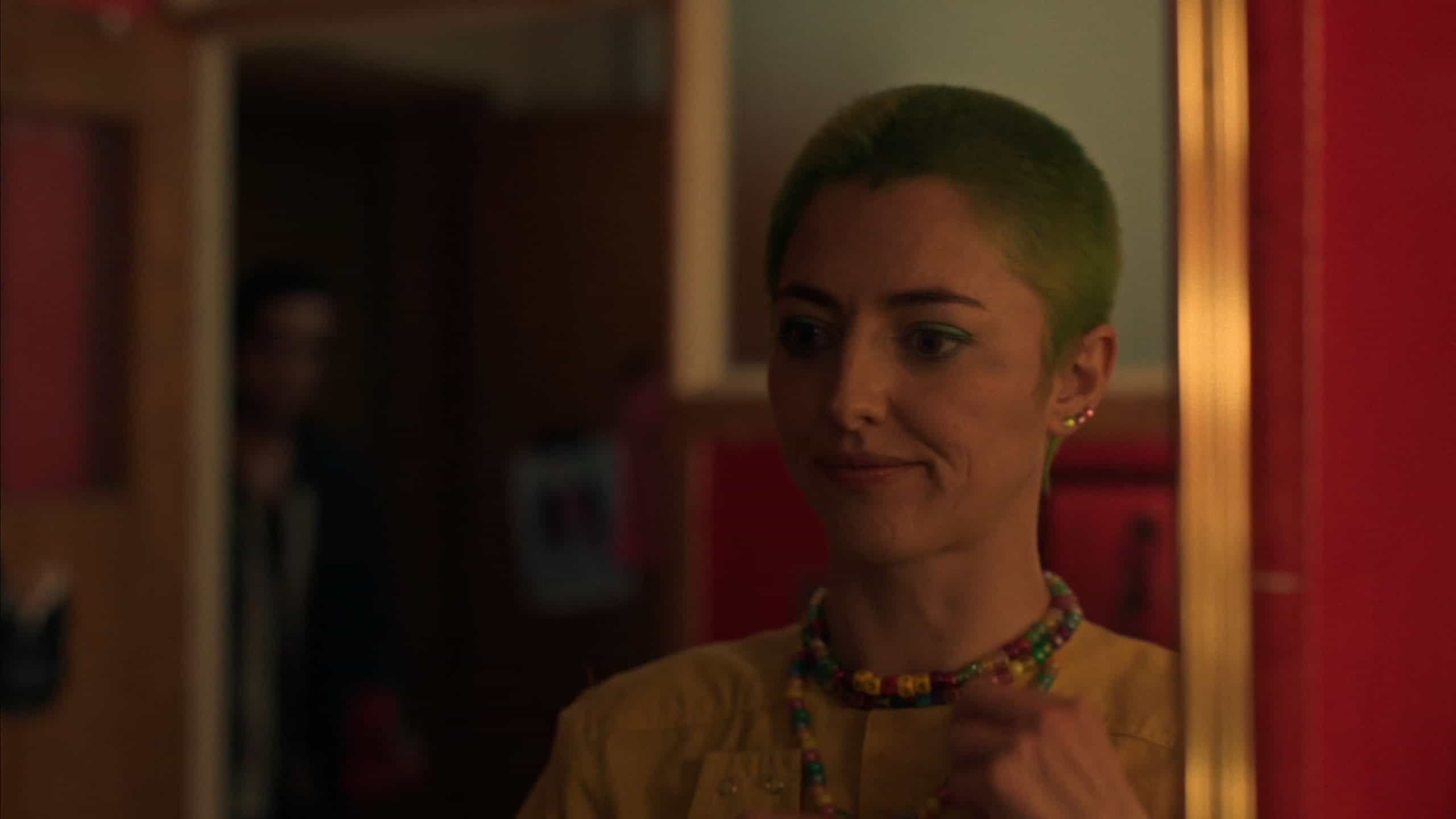 Riz works at Mama's with Mouse and often can be found talking to Eddie about life or politics, if not amazed someone like Ugly comes around there, never mind that anyone would call him ugly.
You May Also Know The Actor From Being: Cindy (voice) in "Watch Dogs 2," and Zoe in "The Truth About Christmas."
Ugly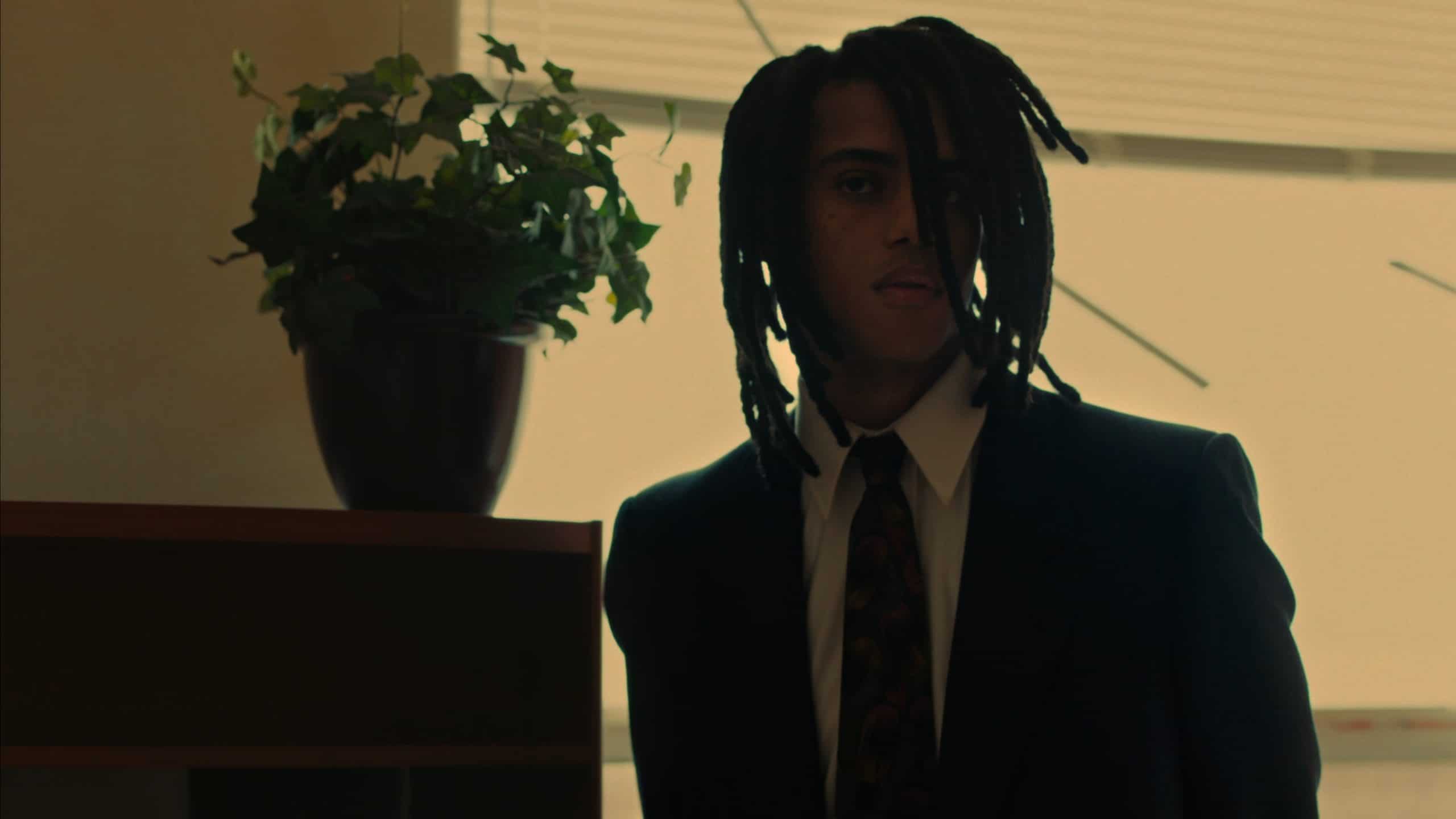 Ugly has a crush on Mouse, but she seems to not take it too seriously. But, despite that, he sticks around and avoids talking about his past since he knows that it could get in the way of his and Mouse's potential future.
You May Also Know The Actor From Being: A unknown role in the upcoming "Uglies," Eric in the upcoming "The Perfect Find," and Jordan Wilder in "Famous in Love."
Doe Eyes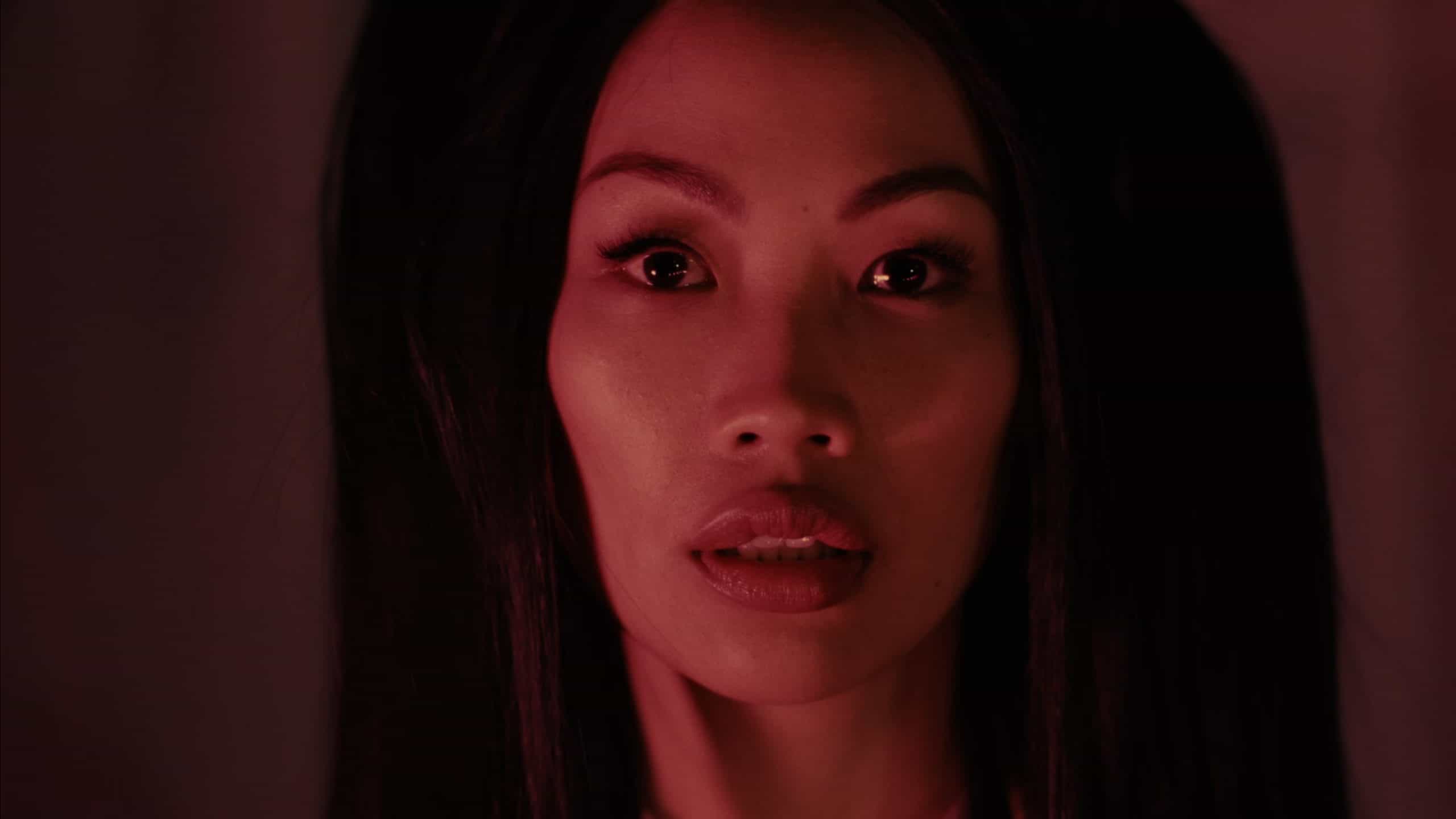 Sweet as can be but noted to be as dumb as rocks, Doe Eyes is a part of Mama's community, making it so that they feel the need to act when she disappears. Since they know she isn't strong enough to take back her own freedom.
You May Also Know The Actor From Being: A unknown role in the upcoming "Spread," Amy Tran in "Upstairs Amy," and Trina in "Maid."
Eddie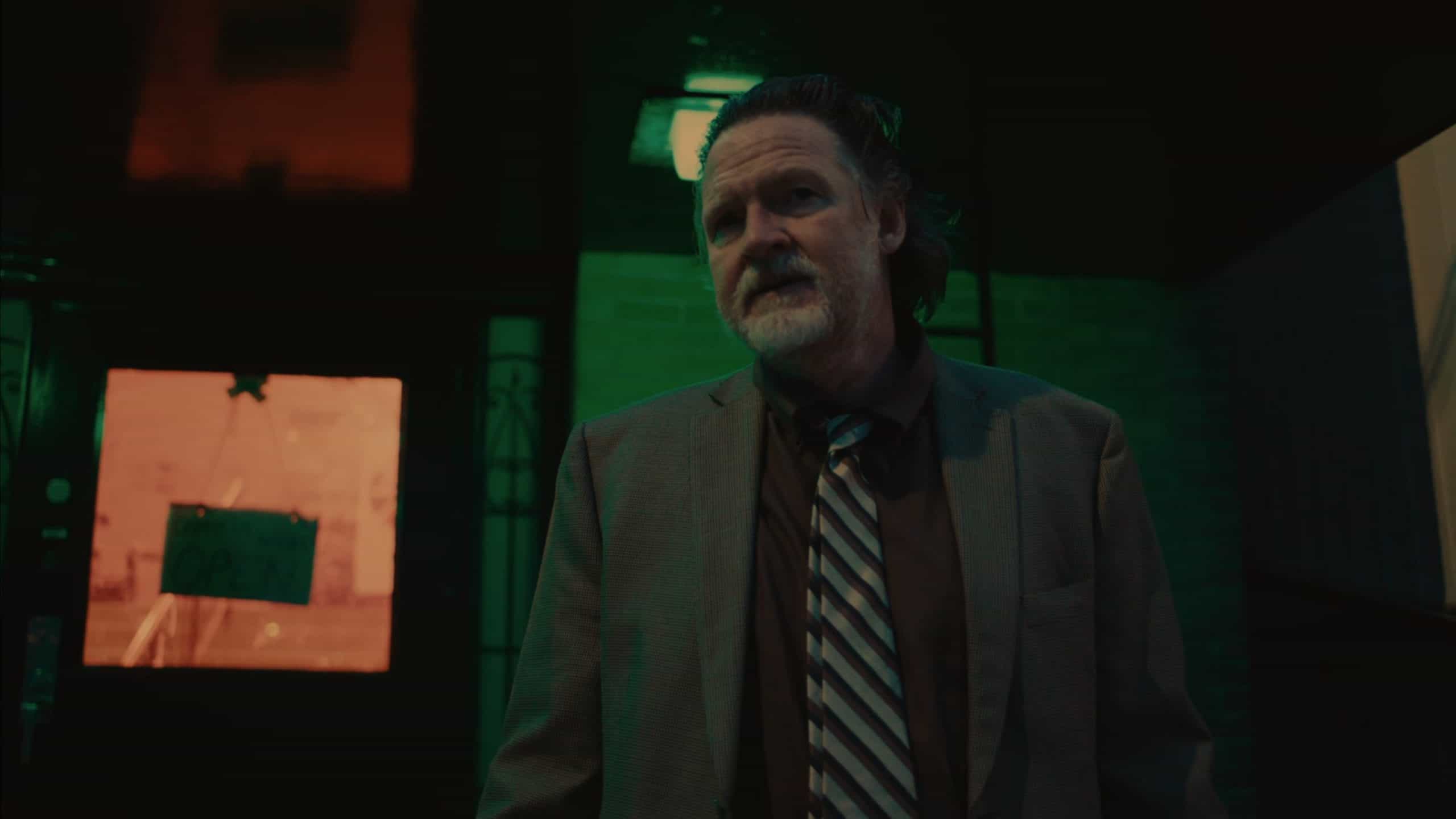 Eddie hangs around Mama's bar, seemingly looking to be dominated by Mouse, but he usually just ends up having conversations and a drink instead.
You May Also Know The Actor From Being: Colton Fisk in "The Equalizer," Strom Thurmond in the upcoming "Genius: MLK/X," and Harvey Bullock in "Gotham."
Mama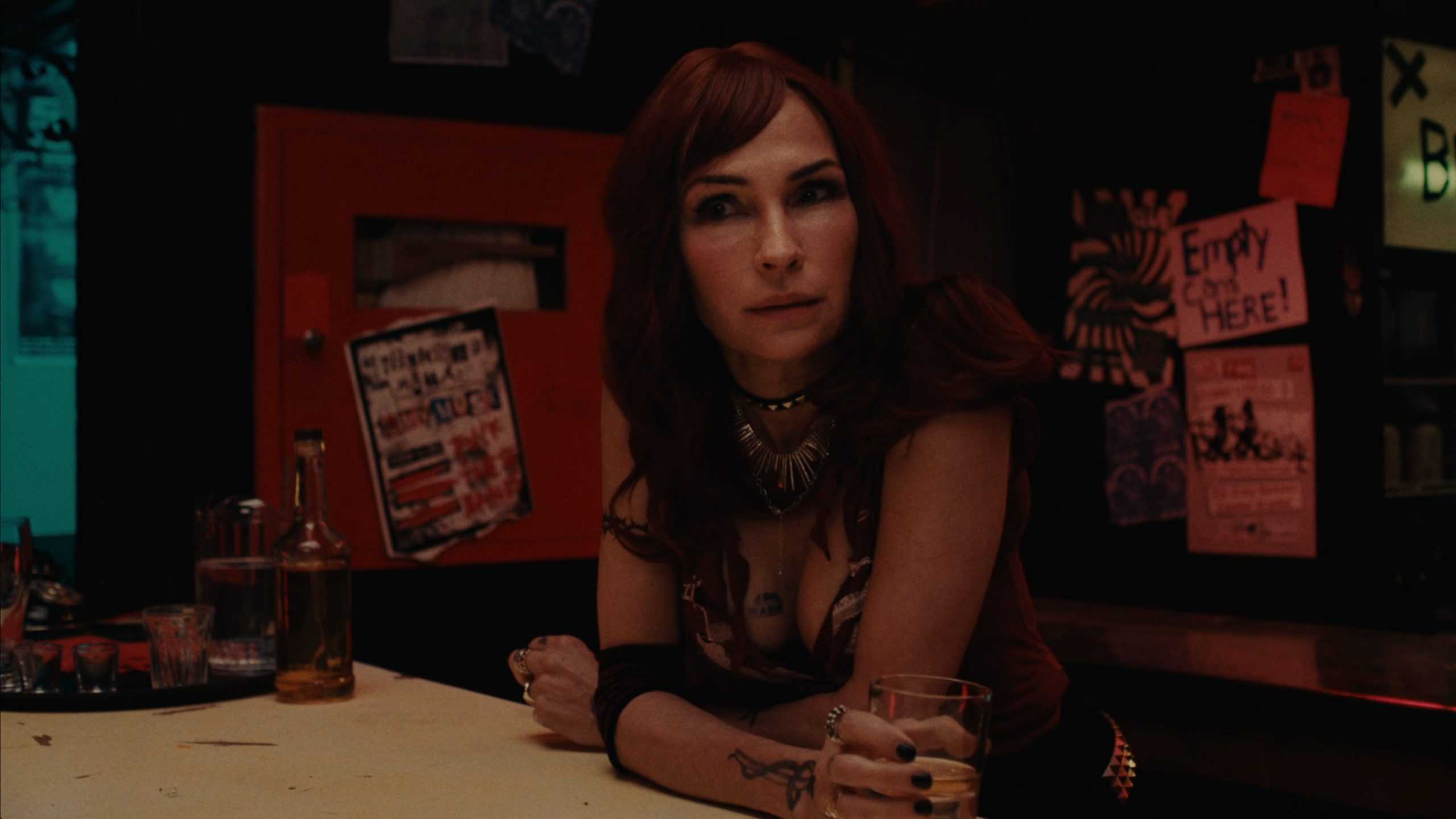 The owner of Mama's who wanted her bar to be a safe space for women to be whoever they wanted to. But, despite lofty goals, it seems she mostly has a few rag-tag girls there and the kind of men who like to gawk but not really dish out the kind of money she needs to have her vision fully brought to life.
You May Also Know The Actor From Being: Jean Grey in Fox's X-Men Franchise, Guraad in the upcoming "Knights of the Zodiac," and Eve Rothlo in "How To Get Away With Murder."
Craw Daddy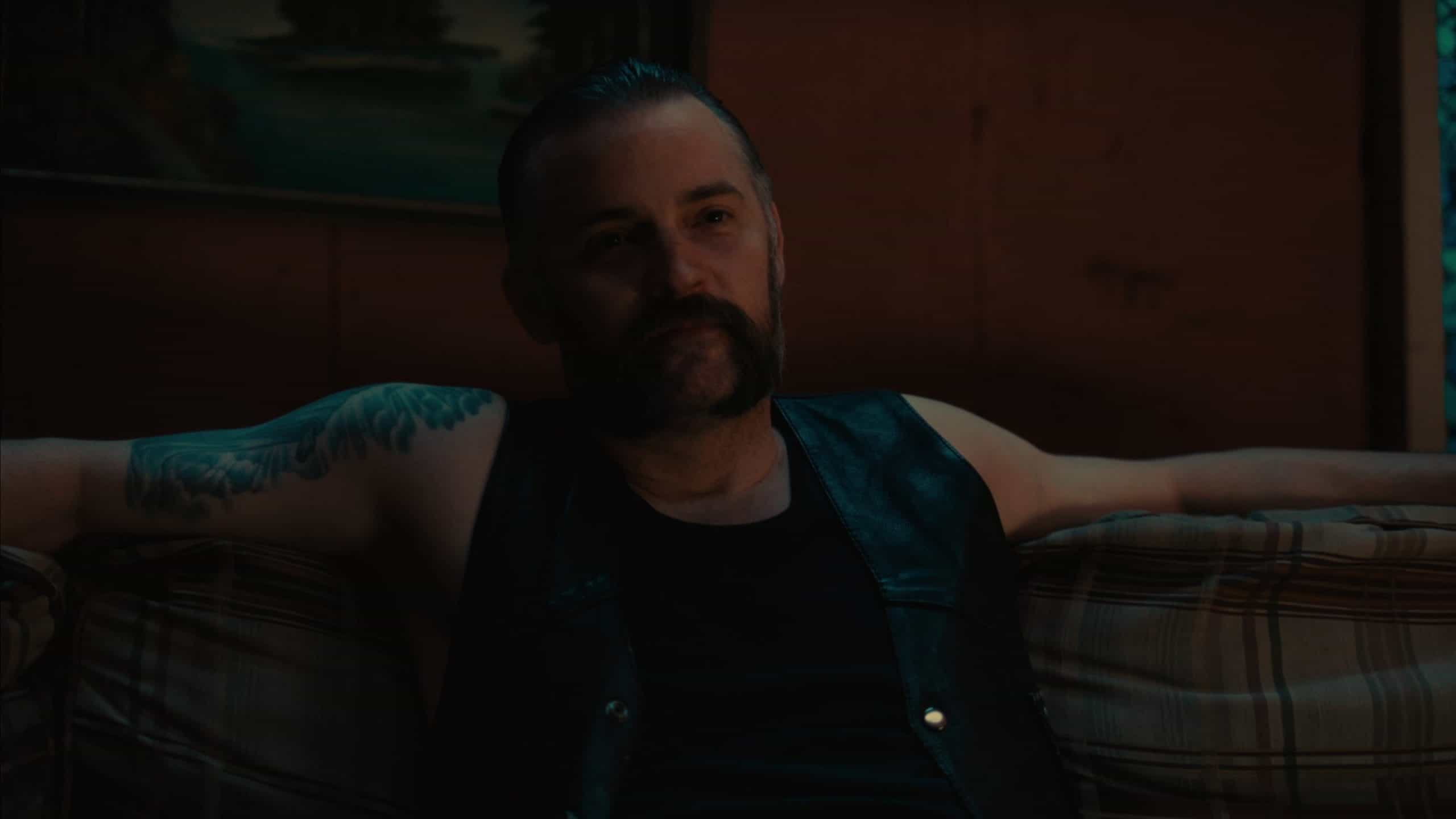 A predator and pimp, when girls hit rock bottom, he usually scoops them up and puts them to work.
Moony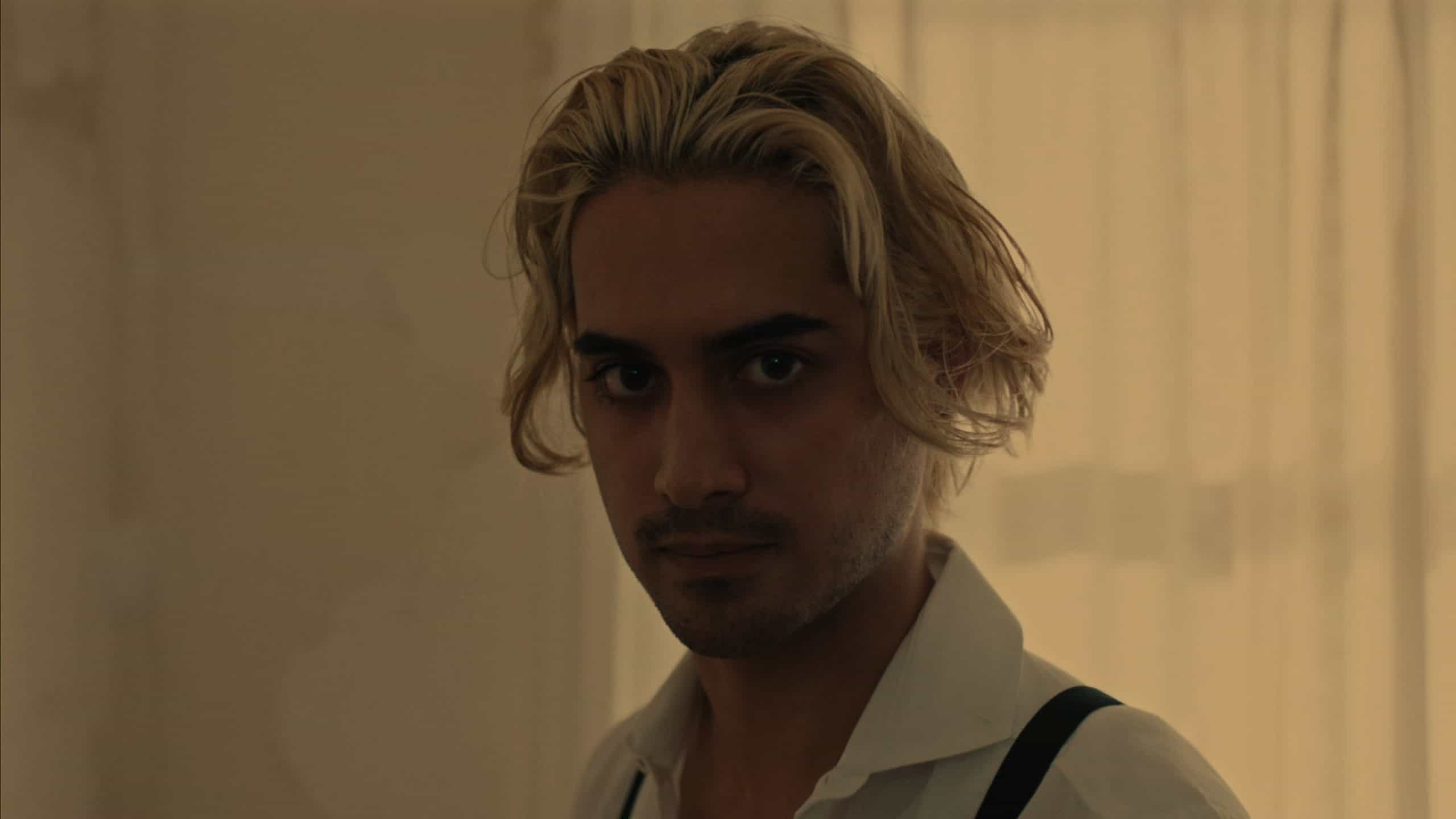 Moony is Mouse's ex, who is a drug dealer.
You May Also Know The Actor From Being: Danny Desai in "Twisted," Beck Oliver in "VicTORIous," Jack in he upcoming "Orphan Black: Echoes" and Rex Galier in the upcoming "Choose Love."
The Dame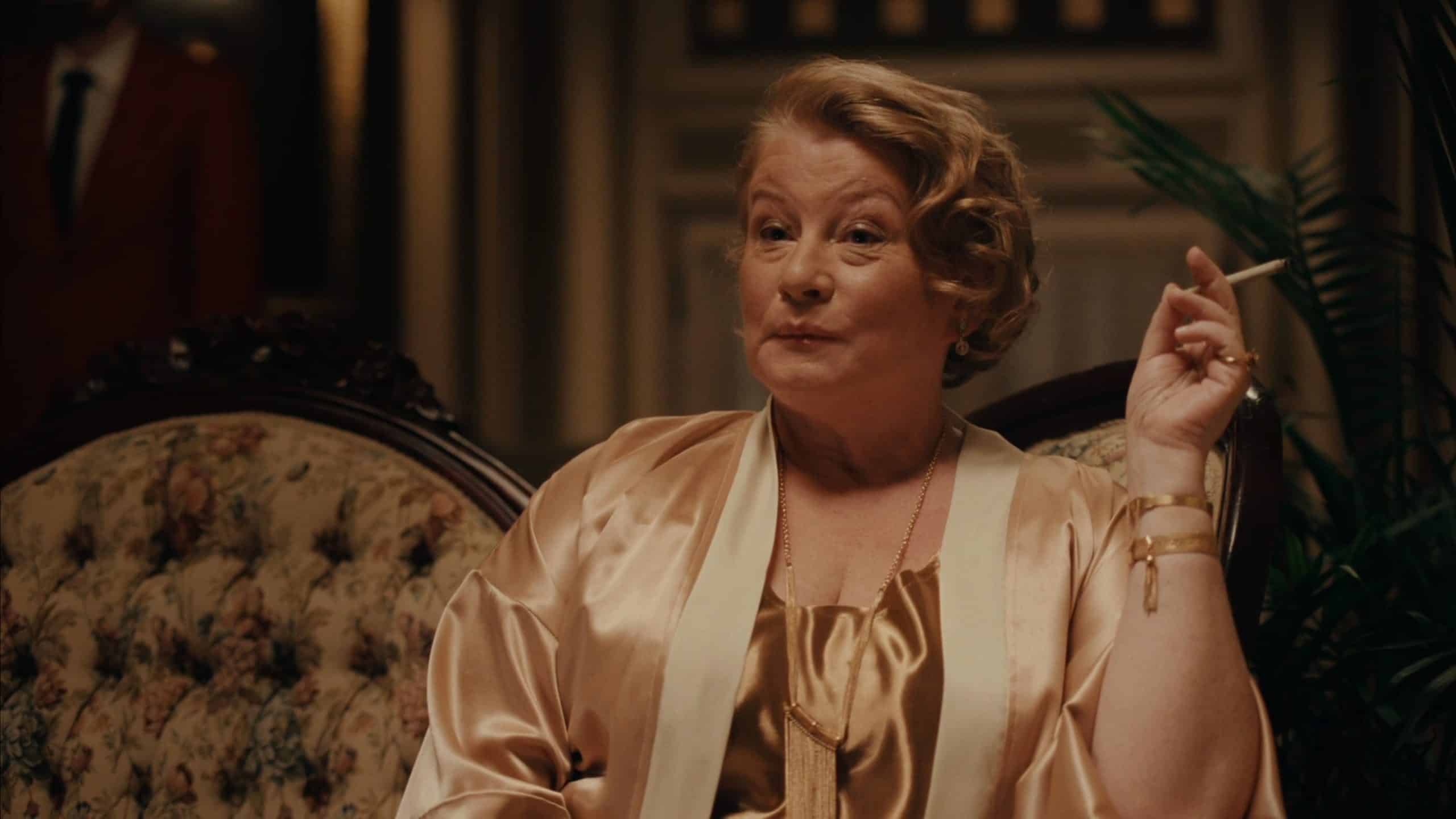 While Craw Daddy is a pimp, his clientele are the usual Johns and low-lives looking to get some. On the other hand, the Dame works with sheriffs, mayors, and those with power and political connections. She is a madam who sells stolen girls to the highest bidder for a guaranteed fun time.
You May Also Know The Actor From Being: Bea Love in "Clarice," Mrs. Turtle (Voice) in "Franklin," and Mrs. Honey in "Alias Grace"
Review
---
Community Rating:
---
Our Rating: Positive (Worth Seeing)
Highlights
The Animation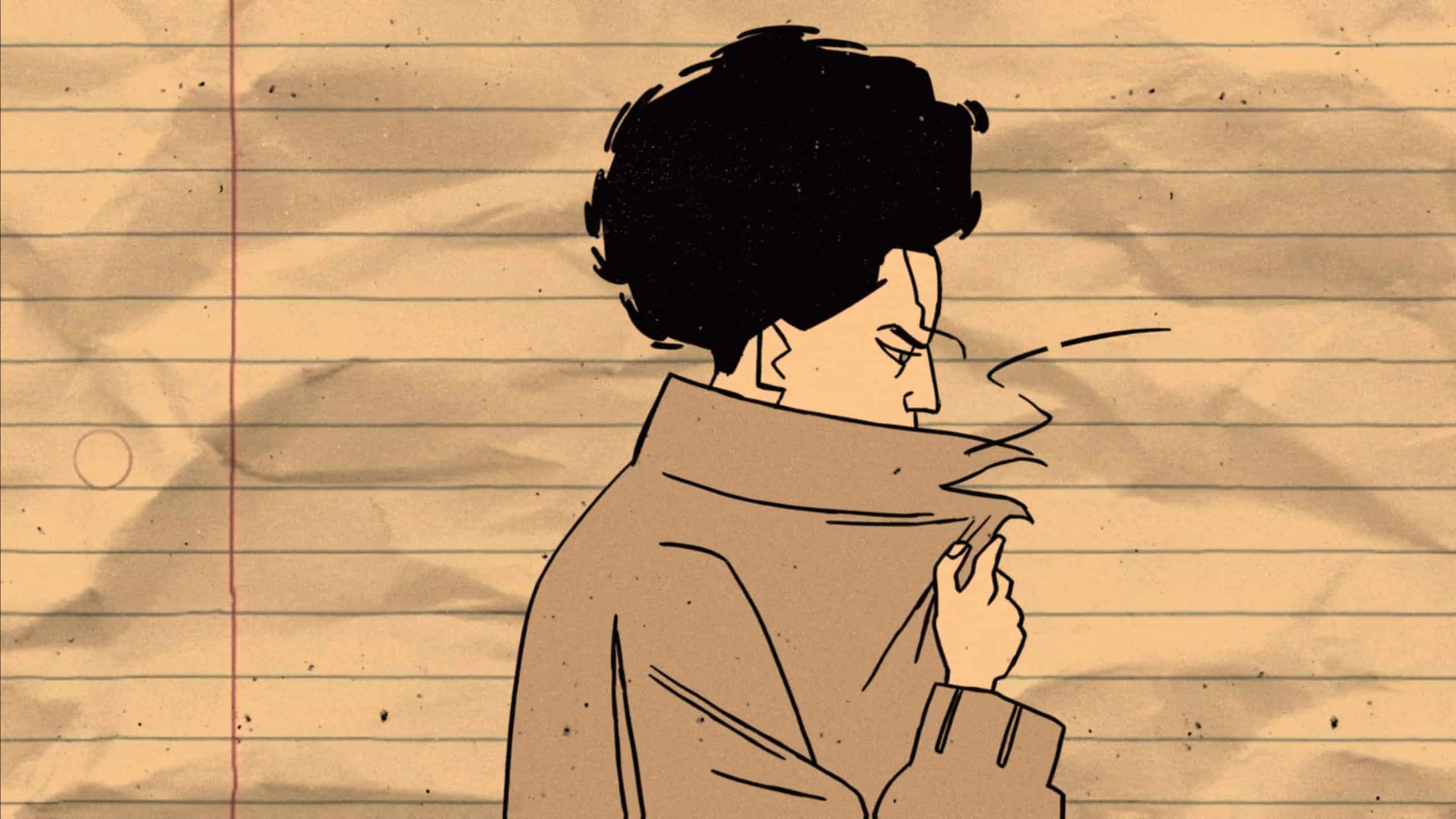 The animation used in "Door Mouse" does more than add flavor or embellish what's going on. Sometimes, it becomes the preferred method of watching the story unravel. For as much as you can understand Law portraying Mouse as deadpan and tired from a life that doesn't allow her to thrive, it can be draining to watch. But, the animation is the shot of espresso that helps liven things up and creates the kind of shake-up that doesn't feel cheap, like shocking visuals, but artistic.
Mouse and Ugly
While Ugly's personality is muted, and Mouse, as mentioned, isn't the most lively, something about them works. Yes, Ugly follows Mouse like a puppy in love, despite barely getting affection or sustenance, but as shown by the end of the movie, he knows her. Ugly knows that, be it from her relationship with Moony or life, Mouse has a wall up, and she wants to see not if Ugly is willing to climb the wall or dig under it, but realize there is a perfectly good door. One she may take a while to answer but she might answer it eventually.
And it is in him remaining consistent, being a stand-up guy, and proving himself different which makes you fall in love with the idea of these two.
Characters Feel Distinct
Yes, characters like Mama, Riz, and Mouse speak in an anti-capitalistic way and have the usual talking points. But, while they share commonalities in thought, their personalities and looks are different. Mouse is the only Black one amongst them, has her hair done up, and as much as she may speak about the destruction of the system, she also thinks of the casualties. Mama is from the punk era when she speaks of being anti-establishment, and Riz? Her take presents something which feels far more academic when she speaks.
Heck, and then when you bring in Doe Eyes? She isn't politically aware, and is more so a pretty girl just trying to make a living. Then the men? All of who are vastly different from age, looks, trajectory, and background, there is no copy-and-paste writing here. You remember nearly everyone's name, and it is hard to say anyone is expendable. Which is something we rarely say about any production.
On The Fence
It Feels Like It Is Missing That One Character Who Packs A Punch Or The Kind Of Story That Could Allow Everyone To Excel
"Door Mouse" is rooted in the noir style with characters who are jaded by life, part of what their society may consider vulnerable, and while our lead has connections that allow them to accomplish something, they still suffer some kind of loss. They lose something, or someone, on their way to the person they were hired or tasked to help or find.
All of which is fine but one of the major problems of "Door Mouse" is that the journey can get boring. To start off, Doe Eyes, the girl Mouse is risking her life to save? We learn nothing notable about her to care about whether she lives or dies. We're told she is a girl who can't dance well, that she's an addict, and is also dumb. Sweet, but stupid. That's pretty much it. We're not shown how kind she can be, how she may be saved Mouse from being homeless or anything like that.
Then, to add to the film's potential issues, there isn't a notable villain or even a femme fatale type. The would-be villain, "The Dame," ultimately proves herself to not be formidable, and as for a femme fatale type? We get bits and pieces from the ladies of the film, but no one presents what usually is the most iconic member of the film, based on their story, their look, and what they say.
So as enjoyable as "Door Mouse" can be, at times, it can feel that, while it has notable characters and wonderful animation, the story is its weak point, for it doesn't know how to utilize everyone to keep you engaged. It, instead, has all this potential and seems unsure how to utilize it.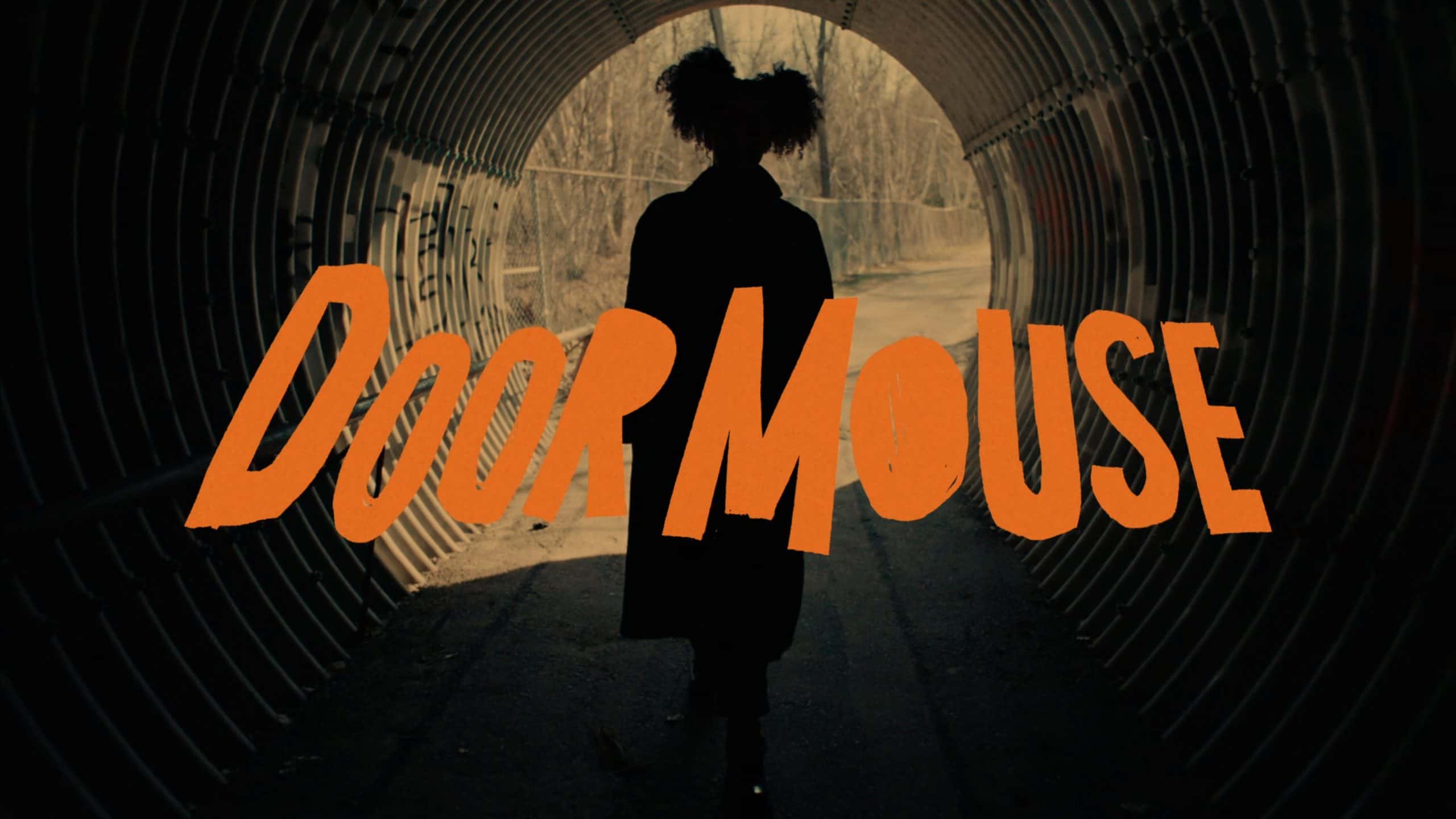 Door Mouse (2023) – Review/ Summary (with Spoilers)
Overall
"Door Mouse" is likely to end up a hidden gem. One that joins "Scott Pilgrim vs. The World" in having a notable fanbase and being considered underappreciated when really, it just didn't have any desire to be mainstream in the first place. "Door Mouse" seems to aim for a specific audience that can appreciate an amateur detective mystery, who don't want bells and whistles and huge name actors. They just want characters they can get lost in, a good soundtrack, and the kind of revenge that can feel cathartic. All of which "Door Mouse" delivers.
Highlights
Characters Feel Distinct
Mouse and Ugly
The Animation
Disputable
It Feels Like It Is Missing That One Character Who Packs A Punch Or The Kind Of Story That Could Allow Everyone To Excel