Collected Quotes From July 2022
In this post, you'll find quotes collected during the month of July 2022.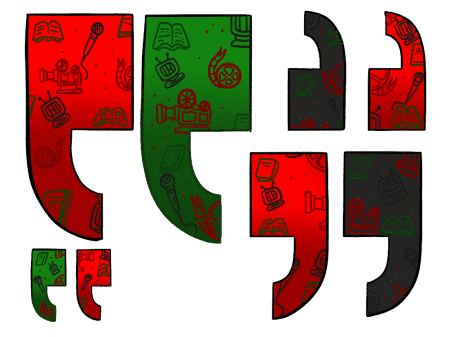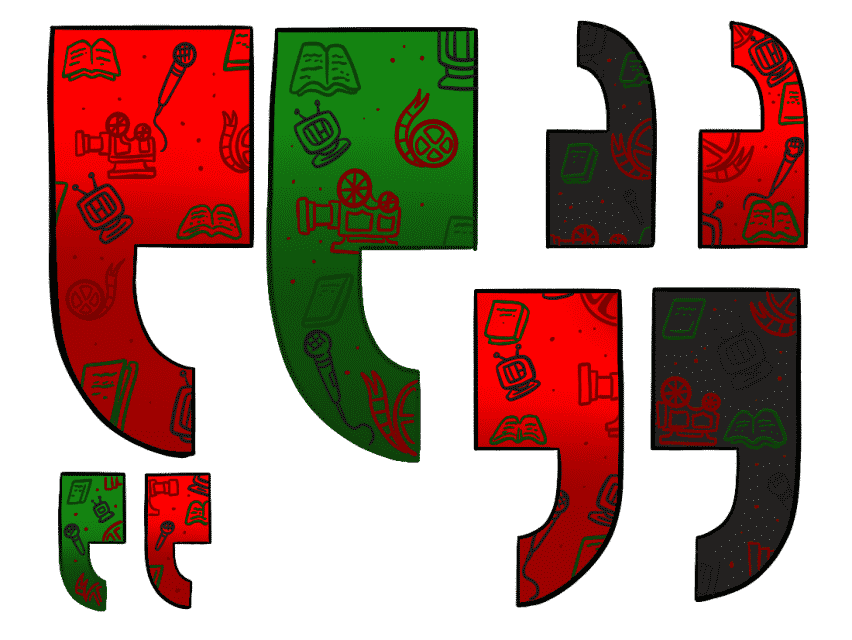 Block Party
Plans sound good, but experience has taught me that there's no perfect plan when people are involved.
— Janice
Interviews
The notoriety [is] just an overflow of the work.
—Viola Davis – Actors on Actors
Beware the toes you step on today for they may be connected to the ass you have to kiss tomorrow.
—Samuel L. Jackson – Actors on Actors
I'm in the right place, it's just not my turn.
—Samuel L. Jackson – Actors on Actors
Always a pet peeve of mine, number one on my list: Limited by the script. If it's there, it's great to play. If it's not there, you have to fill it in, and sometimes that's almost impossible. Two, it's not my job to give you an image of someone you want to see. […] It's not my job to make you feel comfortable.
—Viola Davis – Actors on Actors
If I hold back, I'm gonna stay back.
—Lizzo (Breakfast Club Interview)
Your direction is more important than your speed.
— Melanie Fiona (Woman to Woman: 'The Importance of Checking in with Yourself')
Mattie Westbrouck
Although I don't look the same, and I've changed into a different person, I appreciate the person that stayed long enough for me to find myself.
— Why I Am Who I Am… Maybe?
Not Okay
We needed a riot and all we got was a funeral hymn.
— Rowan
Your pain is your biggest asset.
— Rowan
P-Valley
Rule #77: Sometimes you gotta make falling look like rising in this muh'fucka. 'Cause they cant, keep a bad bitch down.
— Uncle Clifford (2.8)
Ernestine Rule # 7629: If you can't get to the water, sometimes you gotta bring the water to you
— Uncle Clifford (2.8)
Beulah's Rules #1: Bitches don't just cry, they get even.
— Beulah (2.8)
I made so many memories, chile, I don't even need to dream.
— Uncle Clifford (2.7)
You ask me what I am, without even realizing all dat come along with that answer.
— Uncle Clifford (2.7)
Words is easy. Living 'em is hard.
— Mercedes (2.7)
[…] sometimes God uses the devil to give you your blessings.
— Mercedes (2.7)
Family found is family forever.
— Lil Murda (2.6)
Legends ain't born, they built. Forged by time and pressure like diamonds.
— Uncle Clifford (2.5)
Purple Hearts
"Risk nothing, gain nothing"
— Cassie
The Chi
How you trying to be drama-free, and you don't want to have the hard conversation?
— Dominique (5.6)
Everything falls into place when you tell the truth.
— Dominique (5.6)
[…] don't start acting like a couple before you really are a couple because you will be acting like a couple for the rest of your life.
— Nina (5.3)
The Deer King
Resisting destiny is how we survive.
— Hohsalle
The Lost Girls
Never be jealous of the stable ones, 'cause they're just lying anyway.
— Wendy Jr. quoting Wendy Sr.
The Man Who Fell To Earth
Mercy exists when we are able to truly see each other, and ourselves. So does power.
—Faraday (1.10)
The Offer
I'm an ally, just not yours.
— Bettye (1.2)
You're asking for time. Money has no patience.
— Charlie (1.3)
Acting is a social lubricant. People lie constantly by not saying what they think, or by saying what they don't think, or not saying what they mean, but saying what they think you want to hear.
— Marlon Brando (1.4)
Dialog changes. Motivation doesn't.
— Marlon Brando (1.4)
Nobody should be invited to a funeral and everyone should come.
— Al (1.5)
The Wheel
People don't run not to be chased.
— Albee
---
Follow, Like, and Subscribe
Community Rating: 0.00% (0) - No Community Ratings Submitted (Add Yours Below)