Block Party (2022) – Review/ Summary (with Spoilers)
---
Community Rating: 0.00% (0) - No Community Ratings Submitted (Add Yours Below)
---
This post may contain affiliate links and spoilers. Please read our disclosure policy.
---
While it won't become a definitive Juneteenth movie, "Block Party" makes for a wonderful family dramedy with Juneteenth acting as a featured part.
---
Director(s)
Dawn Wilkinson
Screenplay By
Krista Suh, Matt R. Allen
Date Released (Video On Demand)
7/5/2022
Date Released (BET+)
7/5/2022
Genre(s)
Comedy, Drama, Romance, Young Adult, Family
Duration
1 Hour, 30 Minutes
Content Rating
TV-MA
Noted Cast
Keke
Antoinette Robertson
Crystal
Merle Dandridge
Eboni
Birgundi Baker
Janice
Margaret Avery
Tasha
Golden Brooks
Ben
Ben Milliken
Buddy
Brad William Henke
Debra
Luenell
Jim
Bill Cobbs
This content contains pertinent spoilers.
Film Summary
Fresh from graduating from Harvard with her MBA, Keke is prepping to work for notable businesswoman Crystal Maitland in Atlanta. This is all her mother, Tasha, can talk about, and it is said so much that the family has grown sick of it. Though no one is more sick of it than Eboni, Keke's cousin.
What doesn't help Eboni and Keke from having issues is their grandmother, Janice. She recently has been diagnosed with dementia, and rather than having Eboni, who lives in works in Grand Rapids, take over her annual Juneteenth Summer Sizzle, she gives it to Keke – who hasn't been around for nearly two years, beyond major holidays. But, what do you expect? Keke's mom, Tasha, is the one Janice didn't have the best relationship with, so she doted on her daughter, and thus Keke gets a real taste of favoritism.
But, with Tasha vehemently against Keke putting her life on pause for the block party, it won't just be catching up with what needs to be done that'll get in Keke's way.
Things To Note
Reason(s) for Film Rating: Cursing (Yes), Sexual Content (While getting a massage from her ex, Will, Keke makes sexual noises), Miscellaneous (Drinking)
Collected Quote(s)
Plans sound good, but experience has taught me that there's no perfect plan when people are involved.
— Janice
Character Descriptions
Please Note: This character guide is not an exhaustive list of every cast member, and character descriptions may contain what can be considered spoilers.
Keke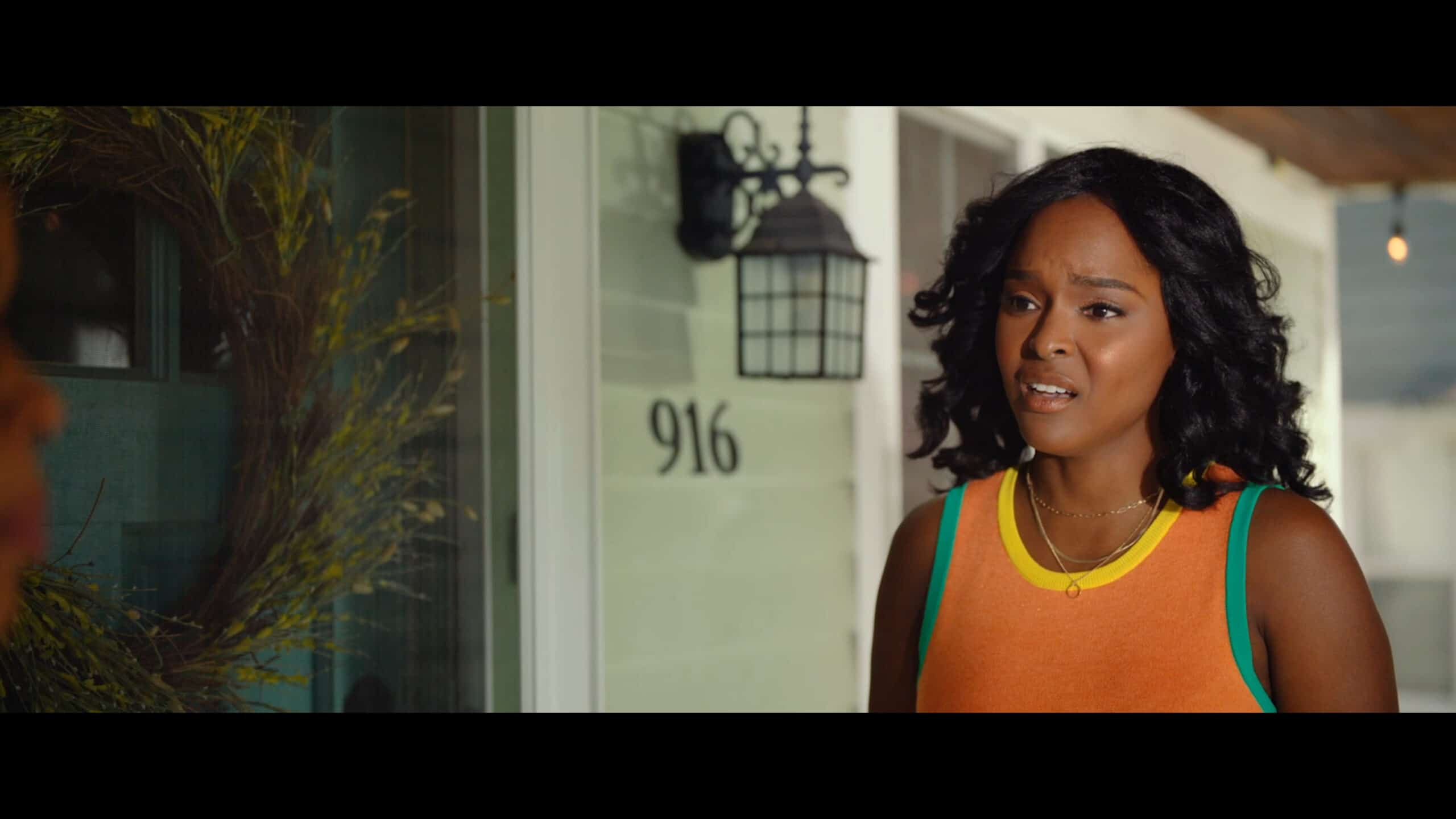 Keke is a 23-year-old Harvard graduate with an MBA and is lined up to have a prestigious job working for Crystal Maitland. She is everything her mother dreamed of and more, but in pursuit of a prestigious degree and her mother's approval, she has become distant from her family back in Grand Rapids.
Crystal
A businesswoman, philanthropist, and bestselling author, Crystal's name is the type everyone says in full, meaning her first and last name, the same way you would a celebrity.
Eboni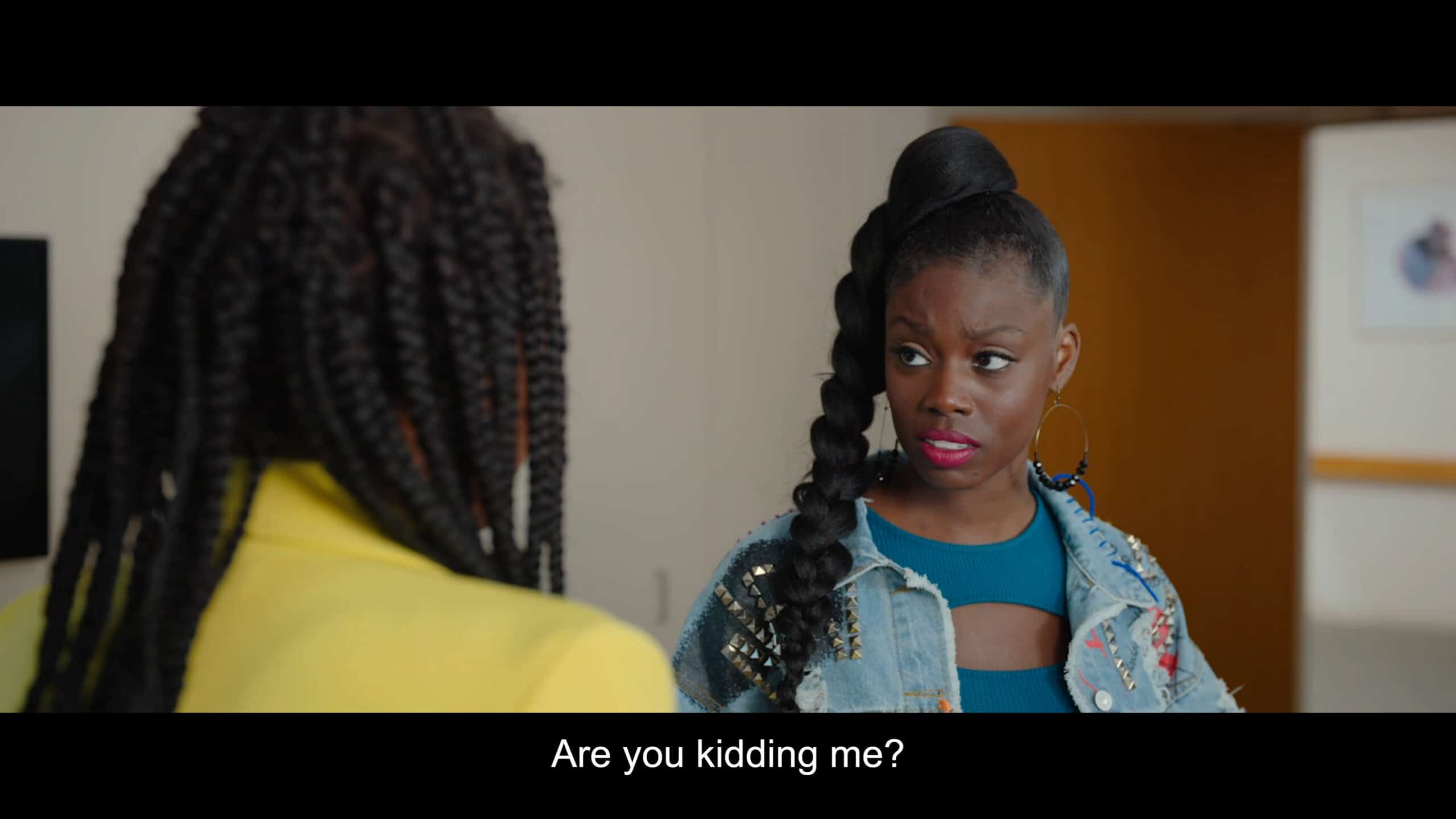 Eboni is Keke's cousin, who she was closer to when she was younger, but now that isn't the case. Which is fine for Eboni since she has a whole life that includes her partner Ben, a food truck they share and playing an active role in her community.
Janice
Janice is her family's matriarch, known for cooking and hosting a yearly Juneteenth Block Party. But with being in the early stages of dementia, she calls upon her favorite grandchild to step up since she knows her relationship with her daughter is too strained to ask her for help.
Tasha
Tasha is an officer who is on Keke's behind about her future like white on rice. To the point she can be very overbearing, but it is because she wants to be the mother she didn't necessarily get out of Janice.
Ben
Ben is Eboni's partner, who is Australian.
Buddy
Buddy is a local money man who sets up reverse mortgages, amongst other businesses, and often talks in such a way to imply that he understands the culture he almost exclusively does business with.
Debra
Fabulous and fun, Debra owns and works in a local salon, and no matter where she goes, her husband is usually not too far behind.
Jim
Jim might use a wheelchair, but his brain is still sharp. And because of that, he remains a fun inclusion to wherever he finds himself.
Review
Our Rating: Positive (Worth Seeing)
Highlights
Family Drama That Isn't Overdramatic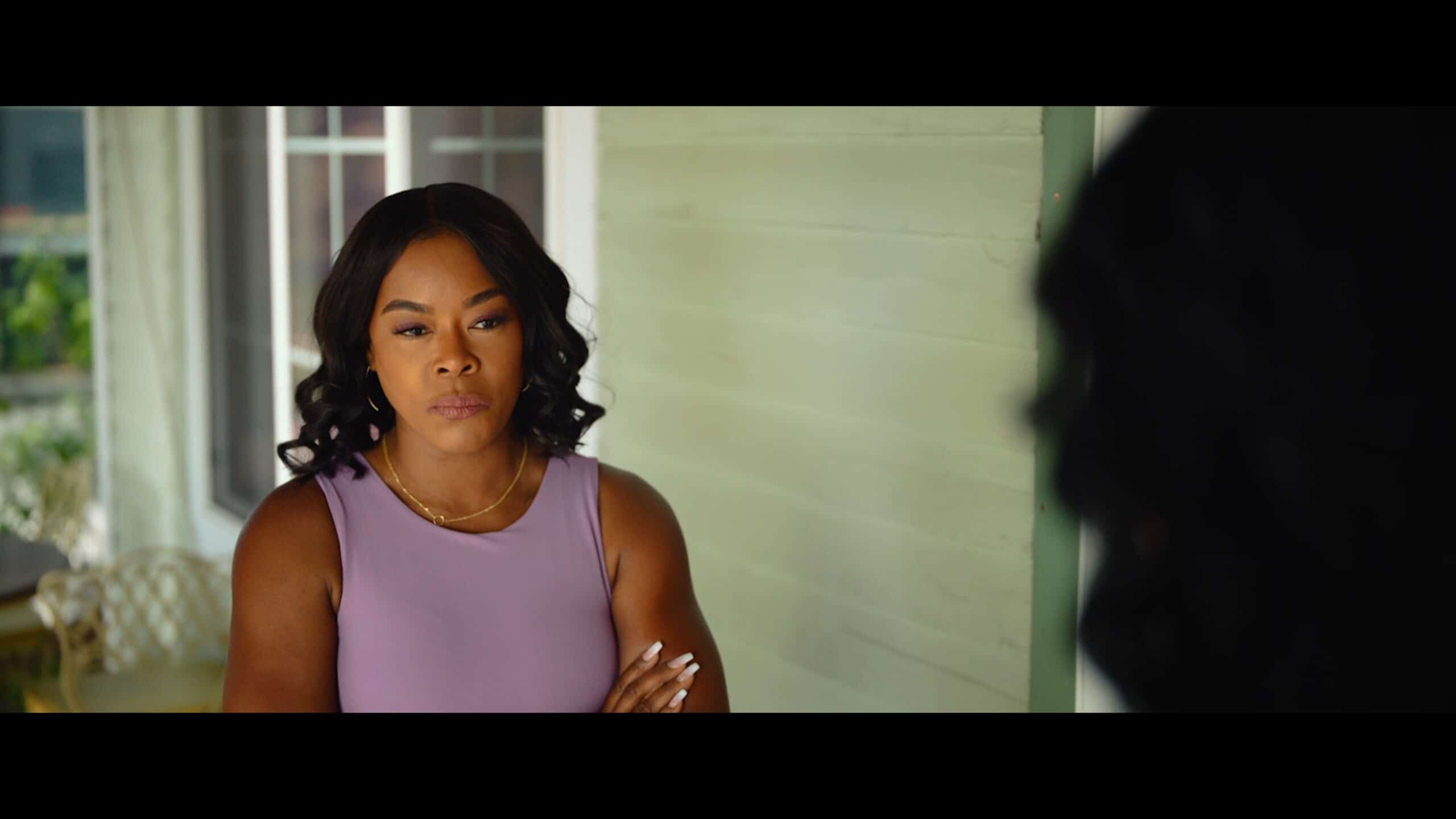 At the heart of Janice, Keke, and Tasha's issues are either the lack of perfection or the pursuit of it. Janice wasn't the perfect mom. She didn't say she was proud of Tasha enough and didn't show love the way Tasha received, and because of that, Tasha is all up in Keke's business to the point of relegating her life. Thus making Keke not so high-strung that it's presented that she has anxiety issues and is on course for a quarter-life crisis. Rather, she is trying to prove to herself, Eboni, maybe even her ex Will, that she is capable of being fun.
And while "Block Party" ignores Eboni feeling like a second fiddle and focuses just on Tasha's issues with her mom and daughter, it allows for one of the rare Black dramedies that don't push you to watch someone with an addiction, cheating husband, or something over the top. It's just your usual; this person felt like they weren't enough or did too much, and no one verbalized how they felt to the person who needed to hear it.
The Meaning Behind The Block Party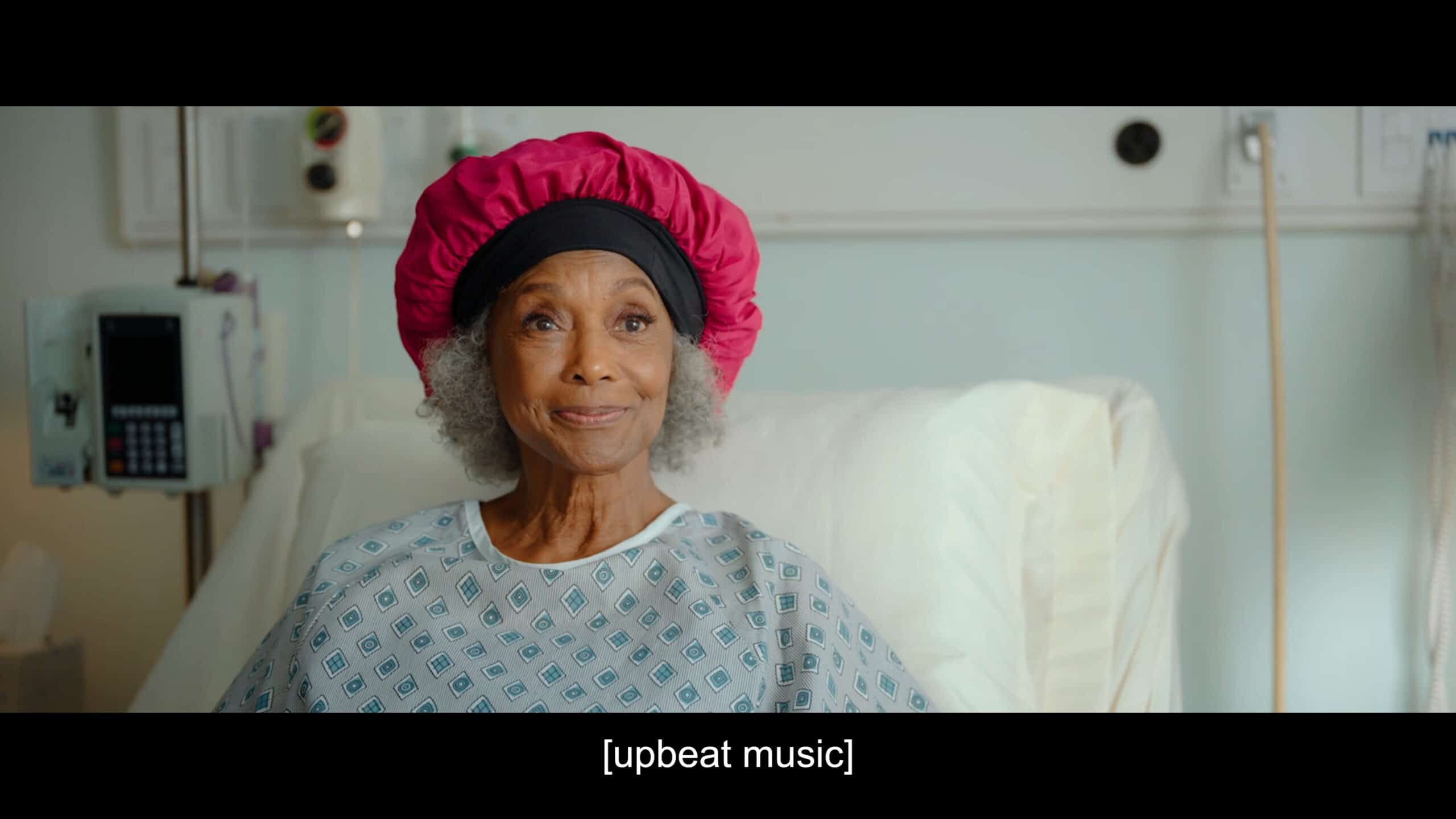 Janice started the Summer Sizzle Juneteenth Block Party to foster community. It isn't clear whether their part of Grand Rapids had neighbors who talked to each other, looked out for one another, and interacted beyond being cordial, but with the block party, people came outside. People mingled, and local businesses did more than provide a service and stayed behind a desk or counter. They interacted with their customers in a personal way and came to them.
But, most of all, it allowed people to see how interconnected everyone else is. It allowed Tasha and 40 years of residence to know each other and have the ability to make new friends, chosen family, and have the type of opportunities to meet new people that can become difficult or absent the older you get.
Janice Is Hilarious
Margaret Avery is a national treasure. "Block Party" shows why, while Janice is dealing with a very serious condition in dementia, getting older and the side effects doesn't mean a person entirely losing themselves. Janice is still very much about community, is sexual, and likes to have fun. She is every bit as human as Keke, and even if she makes mistakes notable by quite a few people, it doesn't mean she is off to the pastures.
Janice is a reminder that legends never die. They just fade away due to people either not knowing the history of their culture or industry or because they have a narrow aesthetic.
On The Fence
Wishing You Got To Learn More About The Family
While we meet some of Janice's family members like Debra, and assumingly Jim, Eboni's lack of development is most noticeable since she has far more going on than Keke, yet we don't go beyond the surface. Eboni's partner is an Australian man with whom she owns a food truck, but how they met, and why did they set out to have a food truck business? That isn't answered. Also, how Keke and Eboni's relationship went from braiding each other's hair to Eboni picking fights, which you can't just blame Tasha's influence on Keke on. There has to be something more.
For example, "Block Party" doesn't address Janice favoring Keke. Eboni makes a bit of a stink about not being considered to handle getting everything done, but that's it. She doesn't confront Janice, nor does Keke about it, so it makes it seem that anytime Eboni could have been treated as an individual outside of Keke's orbit, the opportunity wasn't missed but ignored.
Buddy & The White People With Speaking Roles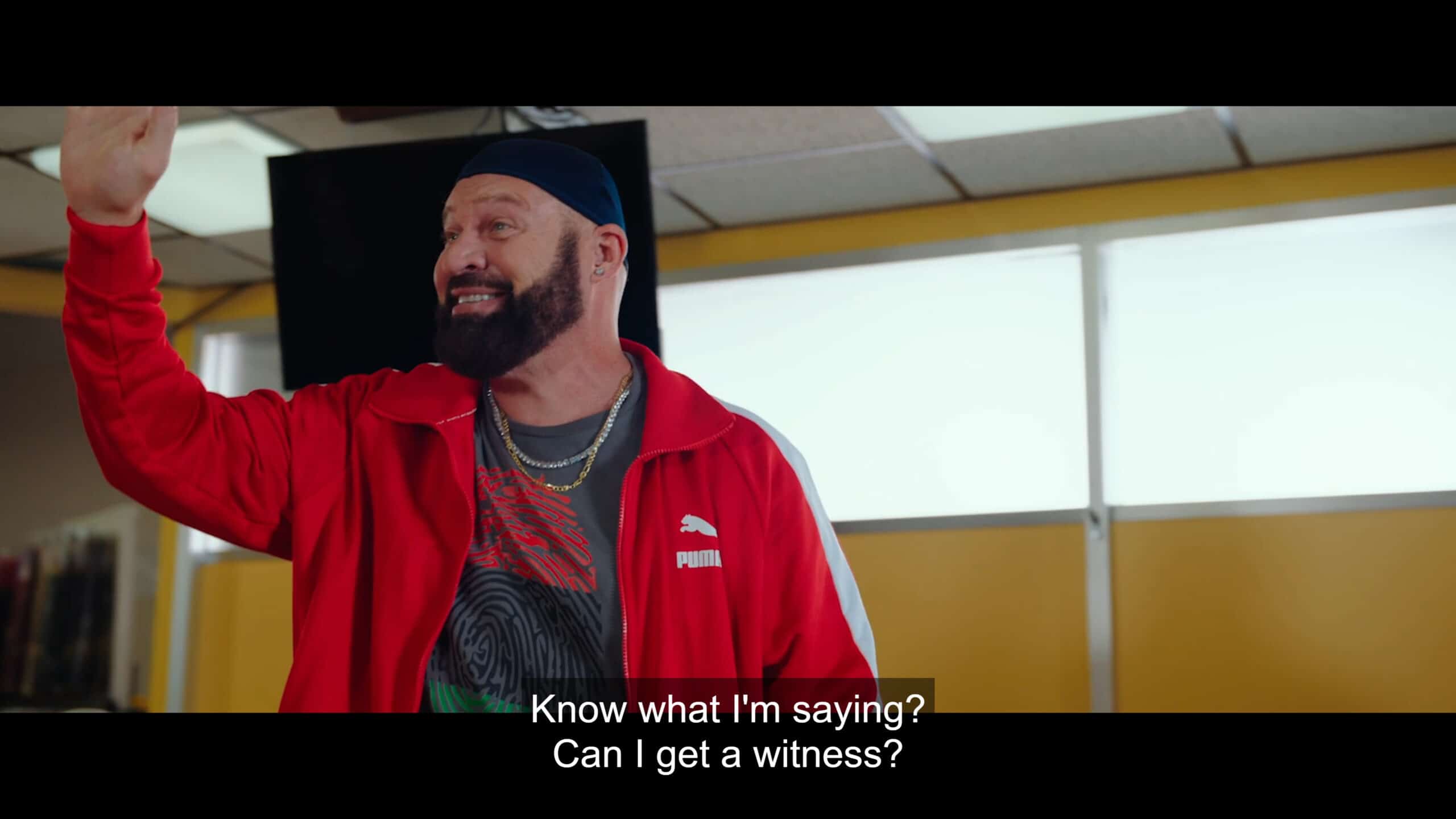 From a girl who changes hip-hop records to dreamy pop songs and fears getting canceled to Ben, who seems to be fodder for situations Eboni needs a third party for, when going back and forth with Keke, the white characters seem like obligations and caricatures. Buddy, especially, since they go over the top with having him say all kinds of ebonics and even speaking Chinese to one of the Asian characters in the movie.
Now, of them all, Buddy has a notable purpose since he presents reverse mortgages and is the epitome of not everyone deserving an invite to the proverbial cookout or block party in this case. But, in large, it seems like "Block Party" is using the same kind of tokenism Black actors have long been subject to for the sake of shallow diversity.
[ninja_tables id="46802″]
Ending
Thankfully, the film doesn't end with Janice dying or getting worse. Rather, it ends with Eboni and Keke reconciling after Eboni learns Keke fronted the $15,000 to get the permit for the block party. But, while things between those two quickly chilled out, the same can't be said for Tasha and Keke. Tasha, who has lost her damn mind, decided to start panicking about Keke pushing back her start date to work for Crystal Maitland, so she calls her, Crystal comes, from Atlanta to Grand Rapids and sees Keke, post-being in a dunk tank and dealing with a fire inspector, and thinks she is playing games.
This further fractures Keke and Tasha's relationship since Tasha has repeatedly trashed the Block Party and its existence. However, Janice does her best to help Keke understand her mom, and with Janice being lucid enough to admit she wasn't the best mom and Tasha hearing that, the healing begins for the three generations of women.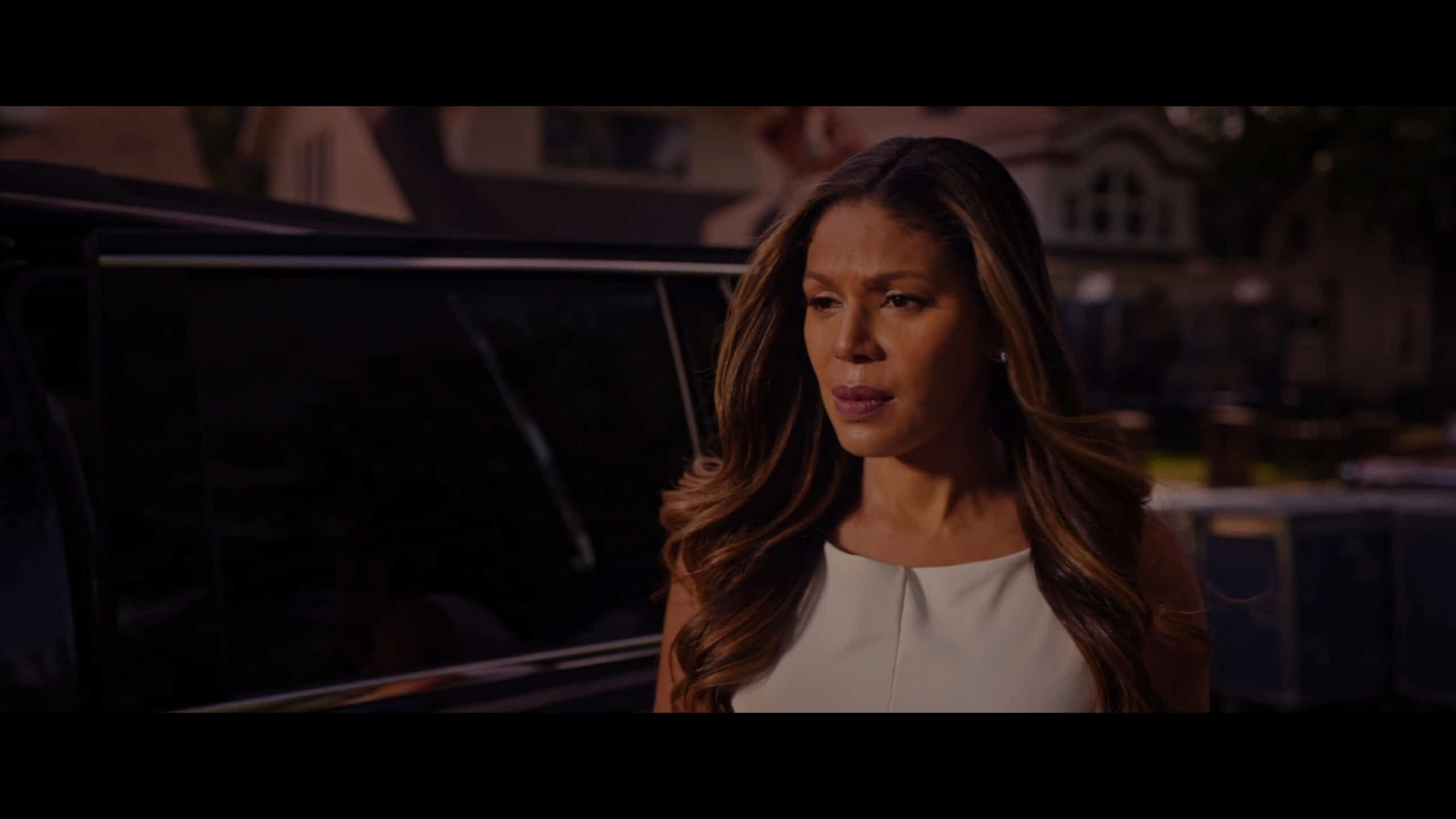 And, as luck would have it, while Keke was fired from the role she didn't even get to start at Crystal's company, Crystal does offer Keke an alternative role. One which is part of the philanthropic arm of her business that will partly be in Atlanta. However, Keke will be home in Grand Rapids throughout the year. Which, with such a grand opportunity, Keke gladly accepts the position.
Is There Sequel/ Prequel Potential?
Yes and no. Could a sequel fill out the characters who didn't get their warranted shine in this film? Yes. But, outside of following up on Keke now working full time, trying to stay connected to her family, and maybe continuing to explore whether she and her ex Will may have a future? What is there for a full-length movie? A show? That could be possible, but it would have to expand beyond the block party.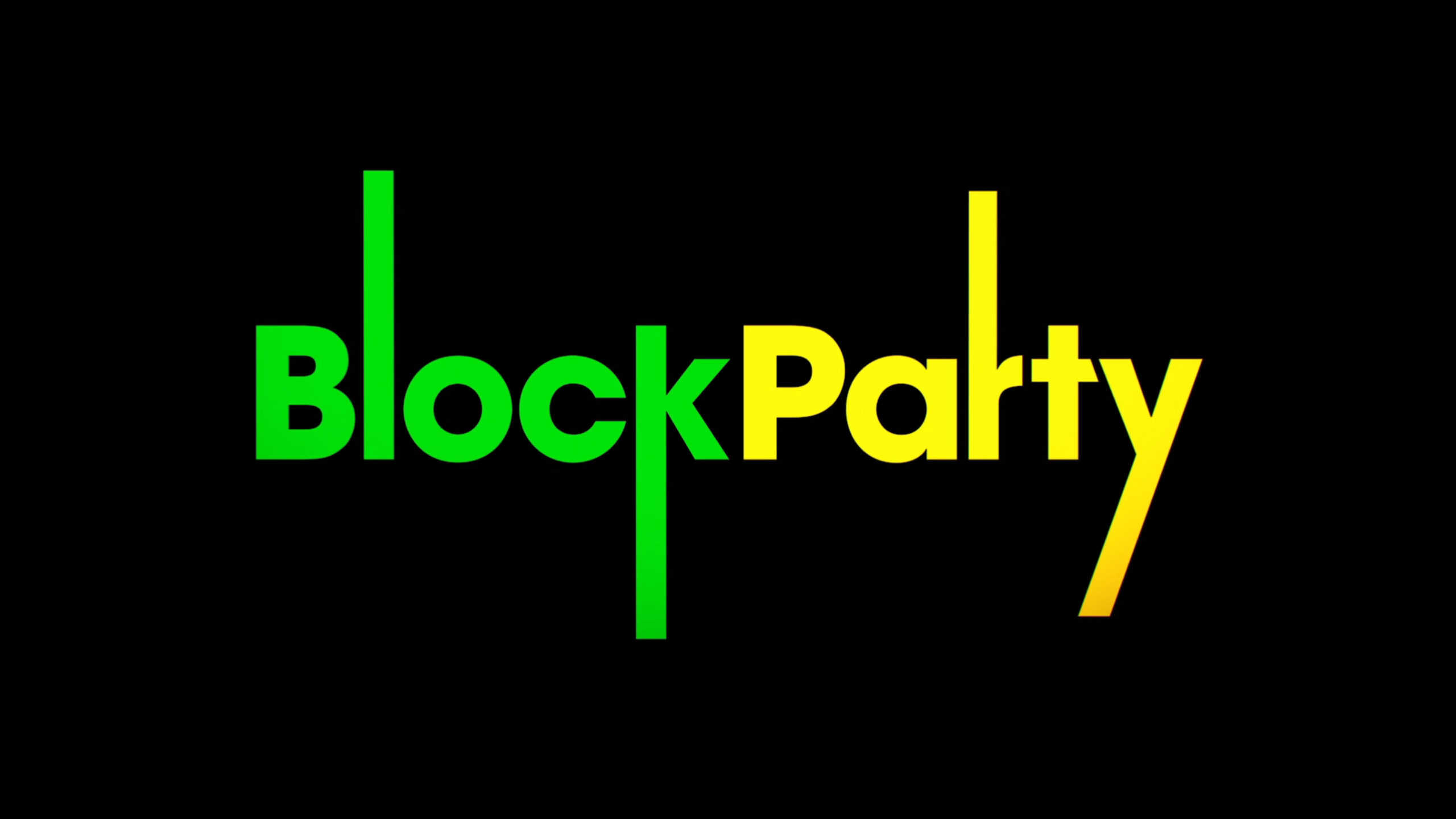 Block Party (2022) – Review/ Summary (with Spoilers)
Overall
"Block Party" doesn't necessarily honor all of its supporting characters equally, but it is a fine family dramedy that doesn't overstay its welcome.
Highlights
Janice Is Hilarious
The Meaning Behind The Block Party
Family Drama That Isn't Overdramatic
Disputable
Buddy & The White People With Speaking Roles
Wishing You Got To Learn More About The Family
Related Topics:
Antoinette Robertson
,
Ben Milliken
,
BET
,
Bill Cobbs
,
Birgundi Baker
,
Brad William Henke
,
Comedy
,
Dawn Wilkinson
,
Drama
,
Family
,
Golden Brooks
,
Krista Suh
,
Luenell
,
Margaret Avery
,
Matt R. Allen
,
Merle Dandridge
,
Romance
,
TV-MA
,
Video On Demand
,
Young Adult