Thor: Love and Thunder (2022) – Review/ Summary (with Spoilers)
---
Community Rating: 94% (1 votes)
---
This post may contain affiliate links and spoilers. Please read our disclosure policy.
---
"Thor: Love and Thunder" takes the MCU into the romantic comedy genre, while still delivering its obligatory action/adventure moments.
---
Director(s)
Taika Waititi
Screenplay By
Taika Waititi, Jennifer Kaytin Robinson
Date Released (In Theaters)
7/7/2022
Genre(s)
Action, Adventure, Comedy, Drama, Fantasy, Romance, LGBT+
Duration
1 Hour, 59 Minutes
Content Rating
PG-13
Noted Cast
Thor
Chris Hemsworth
Gorr
Christian Bale
Jane
Natalie Portman
Valkyrie
Tessa Thompson
Korg
Taika Waititi
This content contains pertinent spoilers.
Film Summary
While Thor has many friends who exist across the known universe, what he doesn't have is love. Because of this, he has closed a bit of himself off and keeps people at arm's length. Which makes the rise of the God killer, Gorr, a blessing, for it becomes Thor's latest distraction from a life that only has meaning if he is in the heart of battle playing a hero.
But, while doing so, for the umpteenth time, he runs across Jane. His last girlfriend, who he hasn't seen for over 8 years. However, this isn't a simple meeting of her visiting New Asgaard, while Thor is visiting. She is Thor now. She is swinging about Mjolnir, and it is an adjustment.
Yet, after spending some time with the Guardians of the Galaxy, Thor likes the idea of his own crew. One comprised of Jane, Valkyrie, and Korg, trying to save the world. All while Thor slowly but surely, tries to see if he can rekindle things between him and Jane.
Things To Note
Reason(s) for Film Rating: Cursing (Throughout – especially the word s***), Violence (Open wounds, scarification, blood, and lots of monsters spilling bodily fluids and losing their heads), Sexual Content (Thor's bare behind and talks of an orgy), Miscellaneous (Drinking to the point of getting tipsy)
The Mid-Credit scene introduces Hercules as a potential villain, and the final one has Heimdall welcoming a special someone to Valhalla
Character Descriptions
Please Note: This character guide is not an exhaustive list of every cast member, and character descriptions may contain what can be considered spoilers.
Thor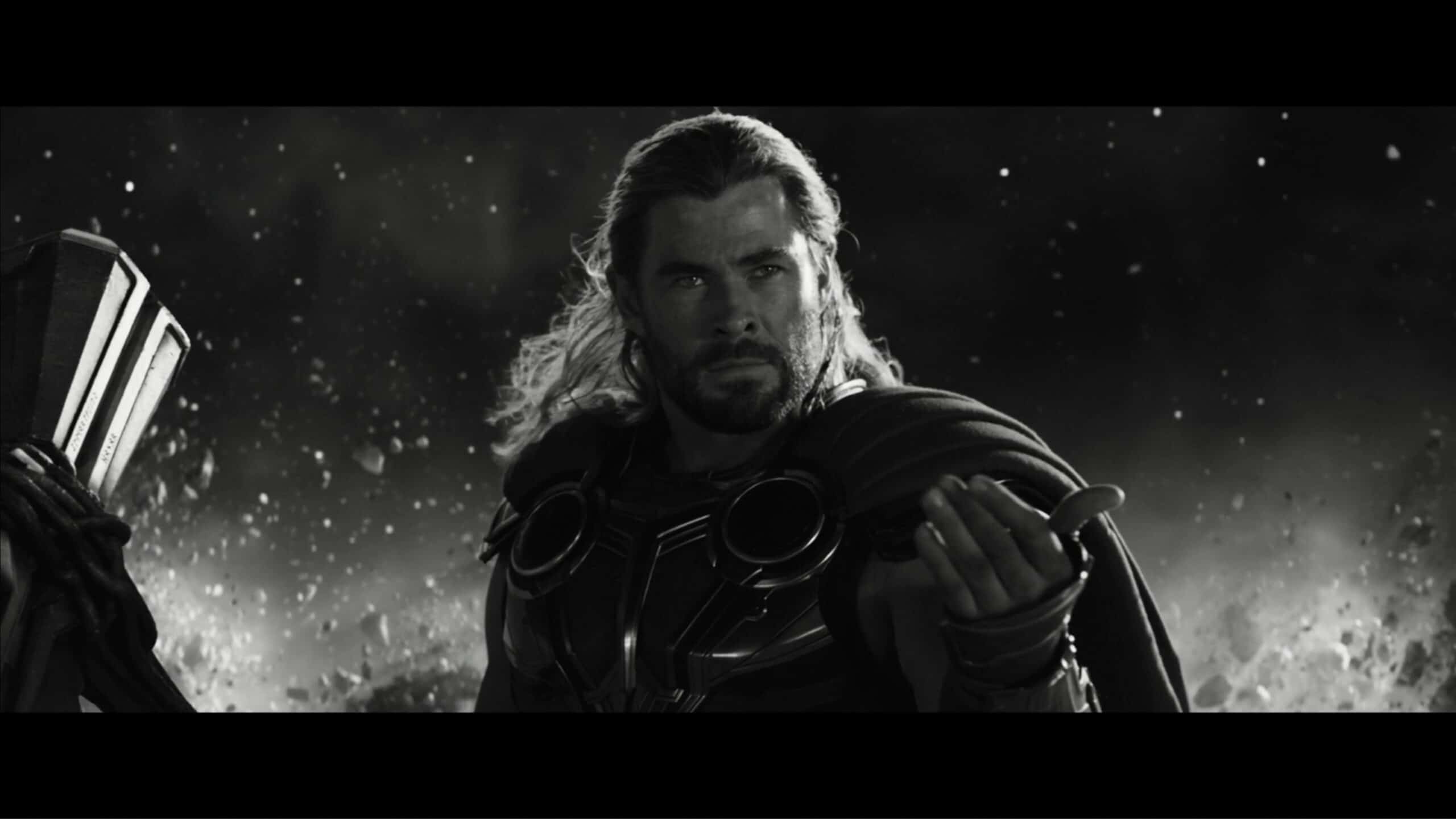 With temporarily joining the Guardians of the Galaxy, Thor found renewed purpose and a reason to get back to the shape he was in previously. But, while going to battles across the universe was fun, it isn't any less lonely. But luckily, with being a hero, Thor is never lacking in distractions that can keep him from deeply experiencing his feelings of loneliness or regret.
Gorr
Forsaken by the God he prayed to his entire life, as Gorr loses his faith, it allows darkness to creep into his heart and spread. Thus allowing him to become a God killer, for it's clear that the pedestal they are on, they need to be knocked off, killed, and the pedestal itself broken into dust.
Jane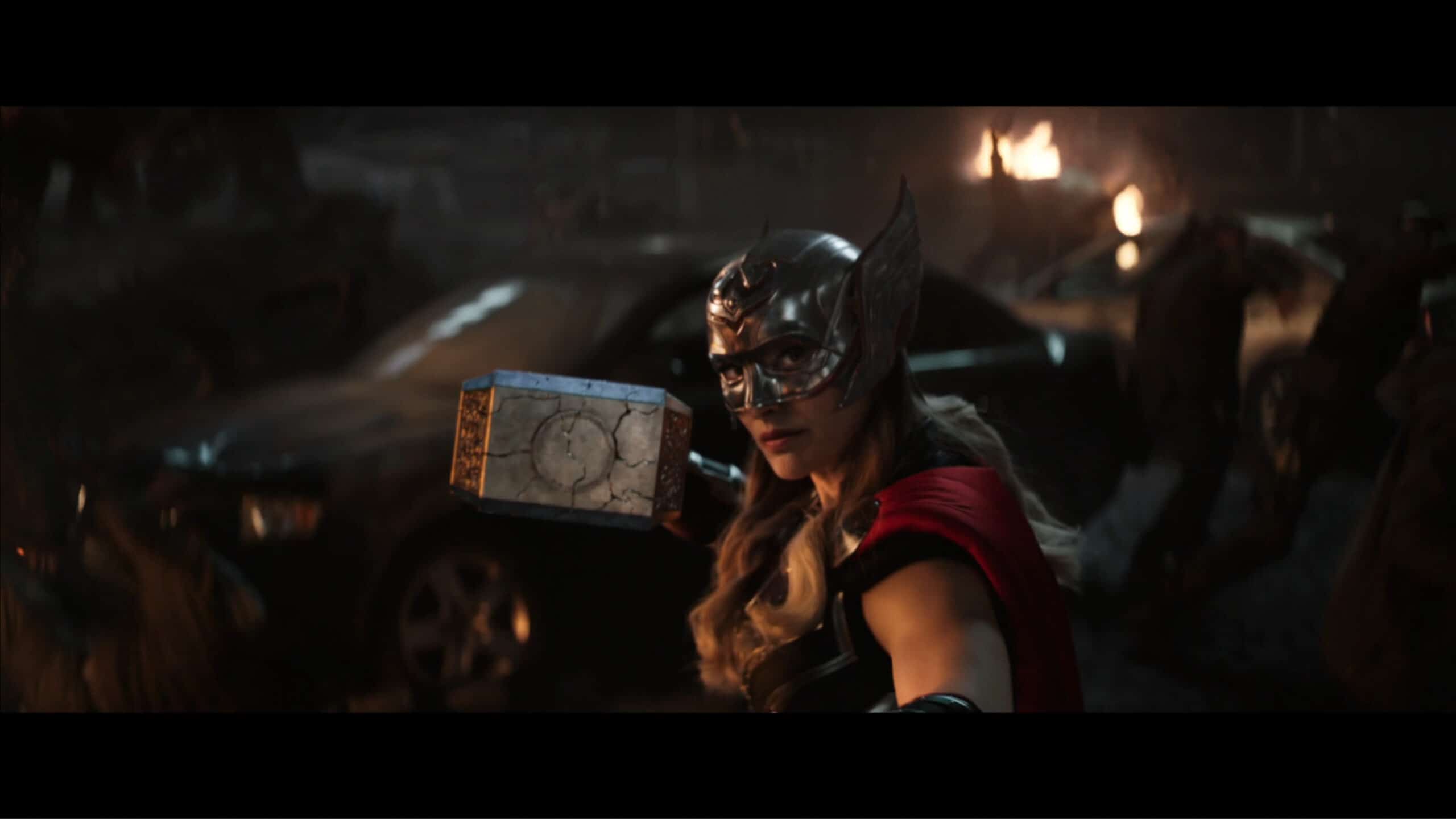 With few notable personal relationships and already a remarkable amount of work done during her lifetime, Jane stares at her mortality and wonders what's next? Which, thanks to Mjolnir calling out to her, she learns what's next for her is becoming the Mighty Thor.
Valkyrie
Life as a king isn't like how it would be on Asgaard. Valkyrie rules over a tourist attraction that does offer refuge for her people and aliens, but like many warriors, this new life of tranquility is slowly killing them like a gash from a poisoned blade.
Korg
An unofficial keeper of records, Korg likes to tell the story of Thor's life, and Jane's to a point too, and while rarely as astute as needed in the moment, in reflection, Korg shows he understood what was going on.
Review
Our Rating: Positive (Worth Seeing)
Highlights
It Doesn't Feel Like A Two-Hour Movie
"Thor: Love and Thunder" doesn't feel bloated. Yes, a lot is going on between Thor trying to explore rekindling things with Jane as Jane hides why she has so heavily committed to becoming the Mighty Thor. Also, there is the sense of longing Valkyrie has, and even Korg to a point, combined with so many cameos ranging from the Guardians of the Galaxy to Melissa McCarthy and Matt Damon.
Yet, despite so much going on, it doesn't give you an everything and the kitchen sink vibe. Rather, "Thor: Love and Thunder" seems to want to give you a taste of what life is like for heroes when they aren't saving the universe. What is life like for Valkyrie as a leader when not in battle, Jane as a scientist whose mortality is staring her in the face, and Thor, who, after losing his family and homeland, and constantly in life and death situations with his friends, has become a bit detached.
It's Comical
With that said, if you enjoy Waititi's off-beat comedy, he doesn't just go the MCU route of making funny moments, he brings his humor in throughout the entirety of "Thor: Love and Thunder" to the point that it almost seems like these characters are in Waititi's world rather than him crafting something within the MCU.
While It Does Get Sappy At Times, It Knows When To Push The Audience To Cry
The balance that it seems some critics are having an issue with, regarding the romantic comedy aspect and the drama is understandable. Thor is probably one of the few franchises of the MCU which seems willing to fail by trying something new rather than simply delivering what is expected from an MCU movie.
Case in point, usually, we have to wait until the end of a trilogy or a cumulation movie for characters to potentially die, grow closer, reappear, and things like that. For "Thor: Love and Thunder," that isn't the case. While it is noted that Thor will return after the credits roll, it is also clear some people won't. Some characters, like Thor, had nothing to do or live for beyond battle, so they gave their life or tried to go to Valhalla, feel like their life had a purpose, or find a way to die without it the shame of suicide.
And while "Thor: Love and Thunder" won't make you bawl like a child, it will get you a bit emotional, no matter if you are thinking about the hero's feelings or the villain.
Gorr As A Villain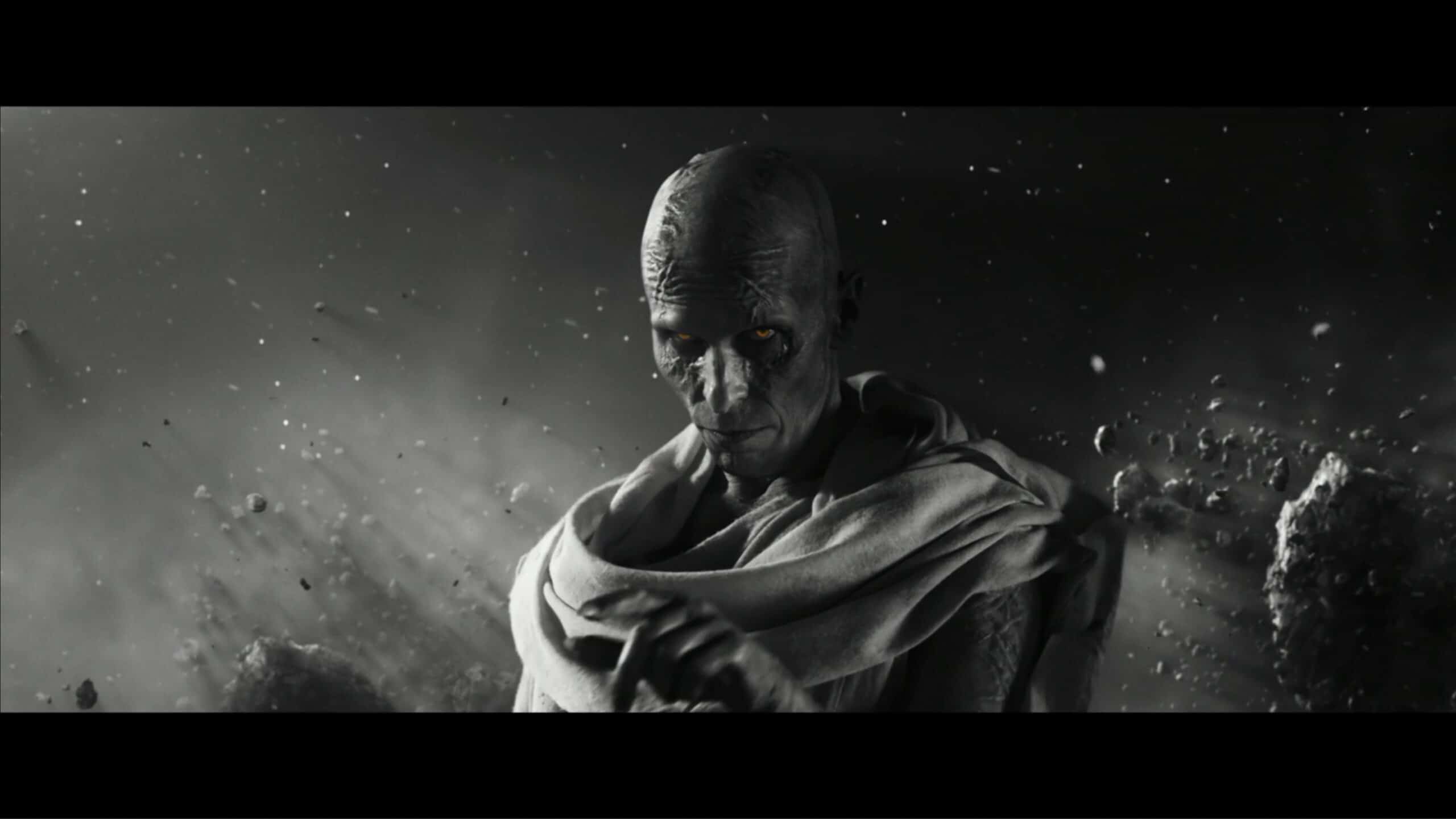 Gorr isn't necessarily a throwaway villain. He isn't on Hela's level, but he has similarities to Michael Keaton's Vulture. You can develop some form of sympathy for him since his villainy isn't born out of something selfish. He doesn't seek money or power, and he barely is seeking revenge. He is a man forsaken by his God, who is indifferent about the death of Gorr's daughter and his people.
In many ways, Gorr speaks to the agnostic or atheist in terms of being raised to have faith, strengthen it and think mercy will come to the faithful, only to learn that's BS. You pray to someone who may like the praise but does not want to work to earn it. Their existence is good enough, and if you don't like or love them, you were expendable anyway.
And with that in mind, it helps you understand Gorr's motive and even how the loss of faith eats at him and turns him evil.
On The Fence
It's Still A MCU Movie – So While It Have Waititi's Flavor, It's Still Formulaic
Yes, Waititi's humor is all over this film, and this is probably one of the few MCU productions that really push its way towards being seen as a romantic comedy. However, it is ultimately still an MCU production. You get flashy VFX, a few lost battles, but ultimately winning the war, and the end of a villain, which just doesn't feel as satisfying as it should.
Never mind, despite how grand everything seems, considering what we've seen thus far and the constant tease of what's next, you ultimately know what happened doesn't matter. Yes, some characters may not return, have a diminished role, or disappear for a bit like Captain Marvel. But, there is no such thing as a finale. Everything is on an ellipsis, and it's questionable, for those who survive, how serious the implications will be for what they did to do so.
[ninja_tables id="46802″]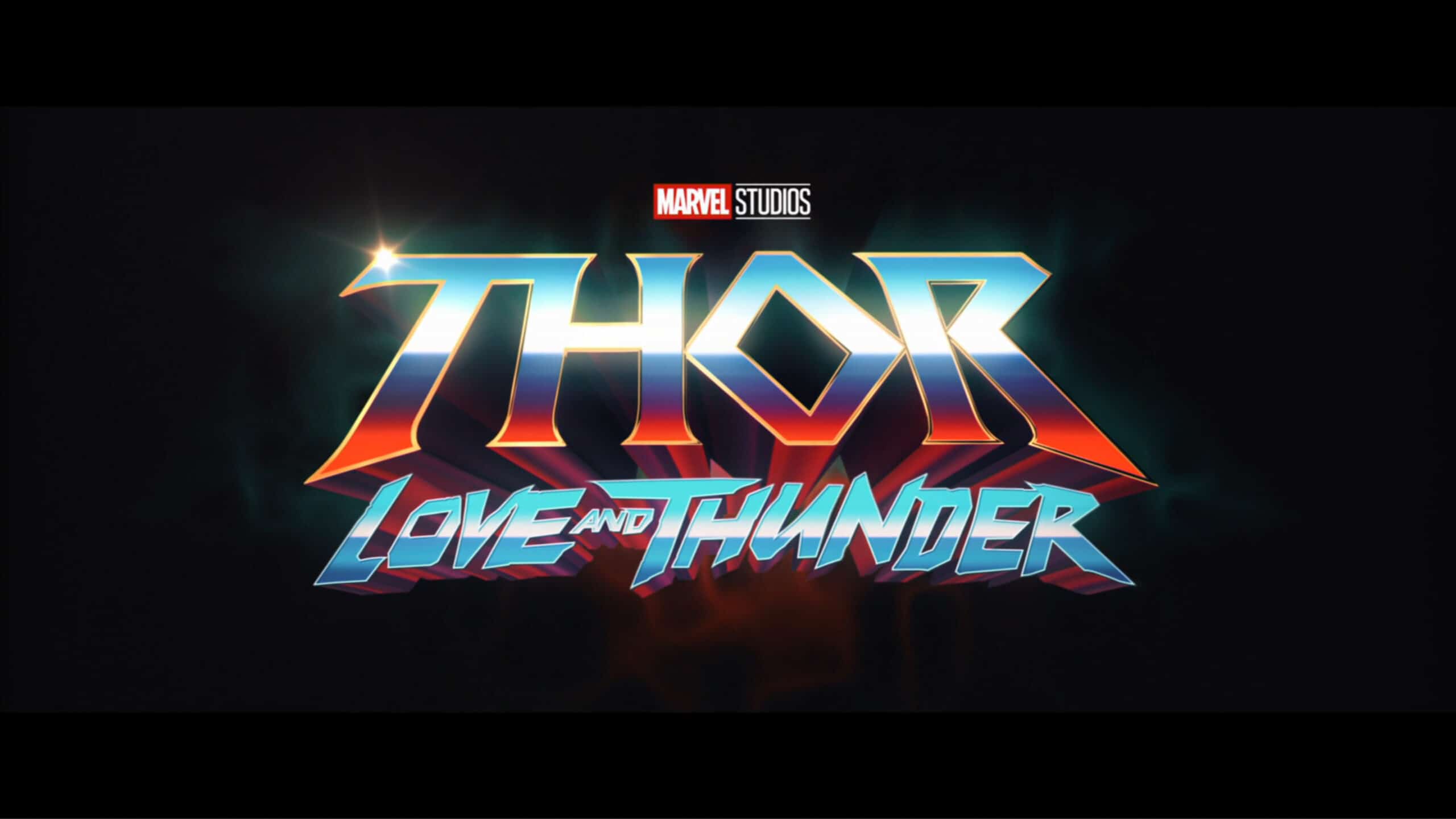 Thor: Love and Thunder (2022) – Review/ Summary (with Spoilers)
Overall
"Thor: Love and Thunder" leans more towards being a quantity addition to the MCU than quality, but you cannot discount that Waititi is still having fun with Thor and bringing him more into his universe than restricting Thor to the expectations of the MCU.
Highlights
It Doesn't Feel Like A Two-Hour Movie
It's Comical
While It Does Get Sappy At Times, It Knows When To Push The Audience To Cry
Gorr As A Villain
Disputable
It's Still A MCU Movie – So While It Have Waititi's Flavor, It's Still Formulaic
Related Topics:
Action
,
Adventure
,
Chris Hemsworth
,
Christian Bale
,
Comedy
,
Drama
,
Fantasy
,
In Theaters
,
Jennifer Kaytin Robinson
,
LGBT+
,
Natalie Portman
,
PG-13
,
Romance
,
Taika Waititi
,
Tessa Thompson