The Deer King (2022) – Review/ Summary (with Spoilers)
A veteran soldier, imprisoned after his deadly rebellion, finds the opportunity for a new life thanks to saving a little girl who thinks the world of him.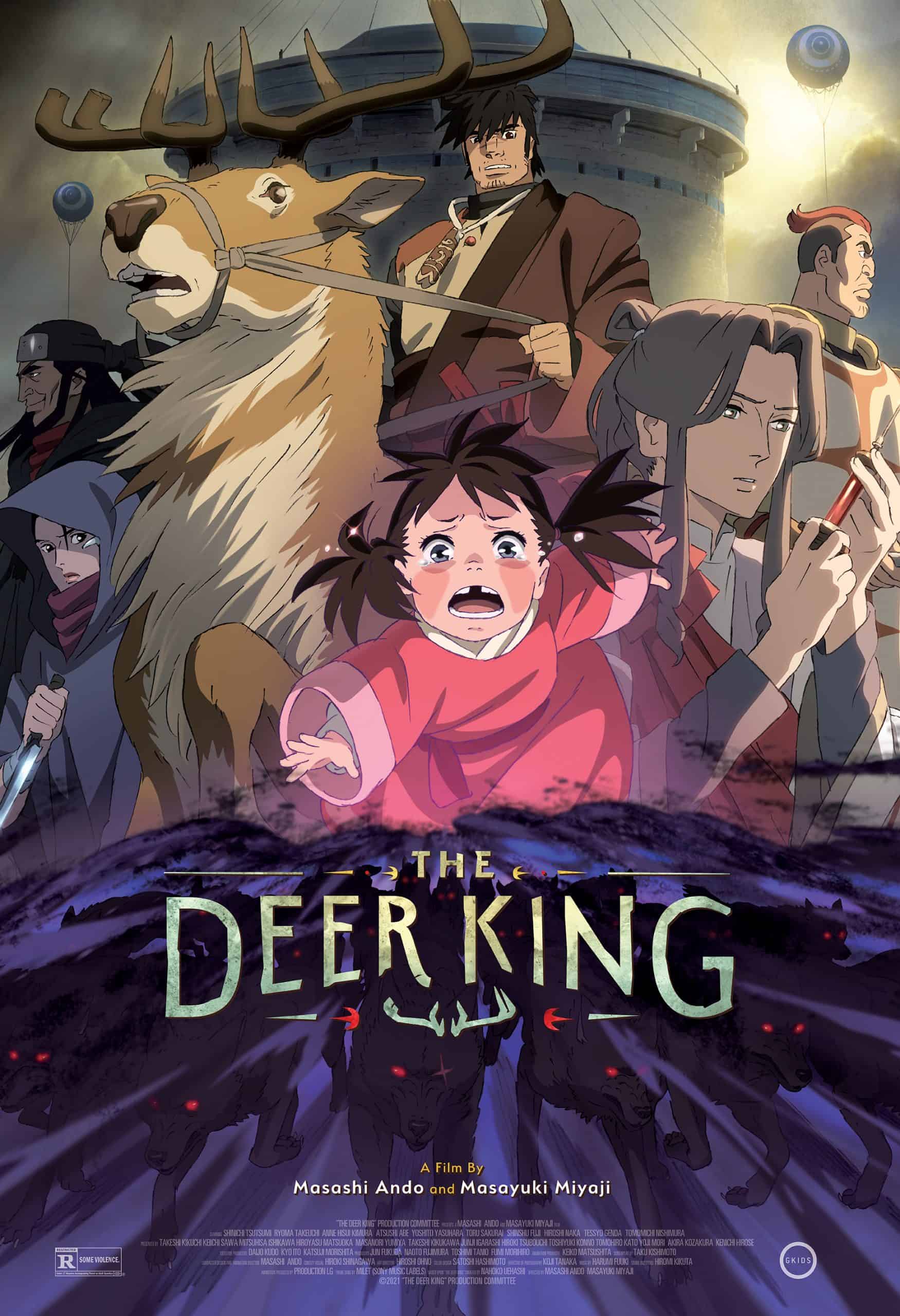 A veteran soldier, imprisoned after his deadly rebellion, finds the opportunity for a new life thanks to saving a little girl who thinks the world of him.
---
Director(s)
Masashi Ando, Masayuki Miyaji
Screenplay By
Taku Kishimoto
Date Released (In Theaters)
7/13/2022
Genre(s)
Action, Adventure, Fantasy, Animation, Non-English (Japanese), War
Duration
2 Hours
Content Rating
Rated R
Noted Cast
Van
Shinichi Tsutsumi
Yuna
Hisui Kimura
Tohrim
Yoshito Yasuhara
Lord Yotalu
Atsushi Abe
Hashalle
Ryoma Takeuchi
Sae
Anne Watanabe
This content contains pertinent spoilers.
Film Summary
Almost a decade ago, the Zol and Aquafa people were at war, with the more agrarian Aquafea on the losing side due to numbers, skills, and being less brutal than the Zolians. However, with the appearance of Ossum dogs and what has been known as the Mittsual disease, the Zolians found their campaign stopped at Fire Horse Village – which has now become sacred ground.
But, while it has been a decade since the war, this hasn't meant peace throughout the entire land. Generations of battles led to distrust and prejudice, and even if the Aquafean people found a way to stop the Zolian campaign, this doesn't mean they won. Hence the Aquafean people becoming a borderline vassal, and a lot of their culture being damned or looked down upon.
That is part of the reason why men like Van came to be. The man known as the Deer King, leader of the Lone Antlers, led a rebellion that is known throughout Aquafean society, even if Van not only failed, but is the only living person of that group. Hence his imprisonment. One that is only ended when the Mittsual casts its shadow of Ossum dogs over a salt mine Van is held in, and through trying to save a young girl named Yuna, paired with the spirits of his dead wife and son, Van is able to save the girl, free himself, and try to begin a new life.
Now, the trouble with Van making it out of that mine is he was one of the only survivors. Over 600 people died, and Van is attracting the attention of both Zol and Aquafea leaders due to surviving. After all, he has become the key to a potential cure and a threat to the one thing that has made Zolian leaders hesitant to continue trying to conquer the Aquafa people and wipe out their ways. Thus making Van a wanted man who can't peacefully live out the rest of his life getting a second chance at raising a child, and raising Pyuika, aka deer, as an alternative to horses.
Things To Note
Reason(s) for Film Rating: Cursing (None), Violence (Throughout, but nothing overly graphic), Sexual Content (None), Miscellaneous (Drinking)
You need to sit through the credits to get the whole story
Question(s) Left Unanswered
What other countries are there?
Was this war just about expanding an empire?
If the emperor has airships or at least a blimp, why is the weapon technology so far behind?
Collected Quote(s)
Resisting destiny is how we survive.
— Hohsalle
Character Descriptions
Please Note: This character guide is not an exhaustive list of every cast member, and character descriptions may contain what can be considered spoilers.
Van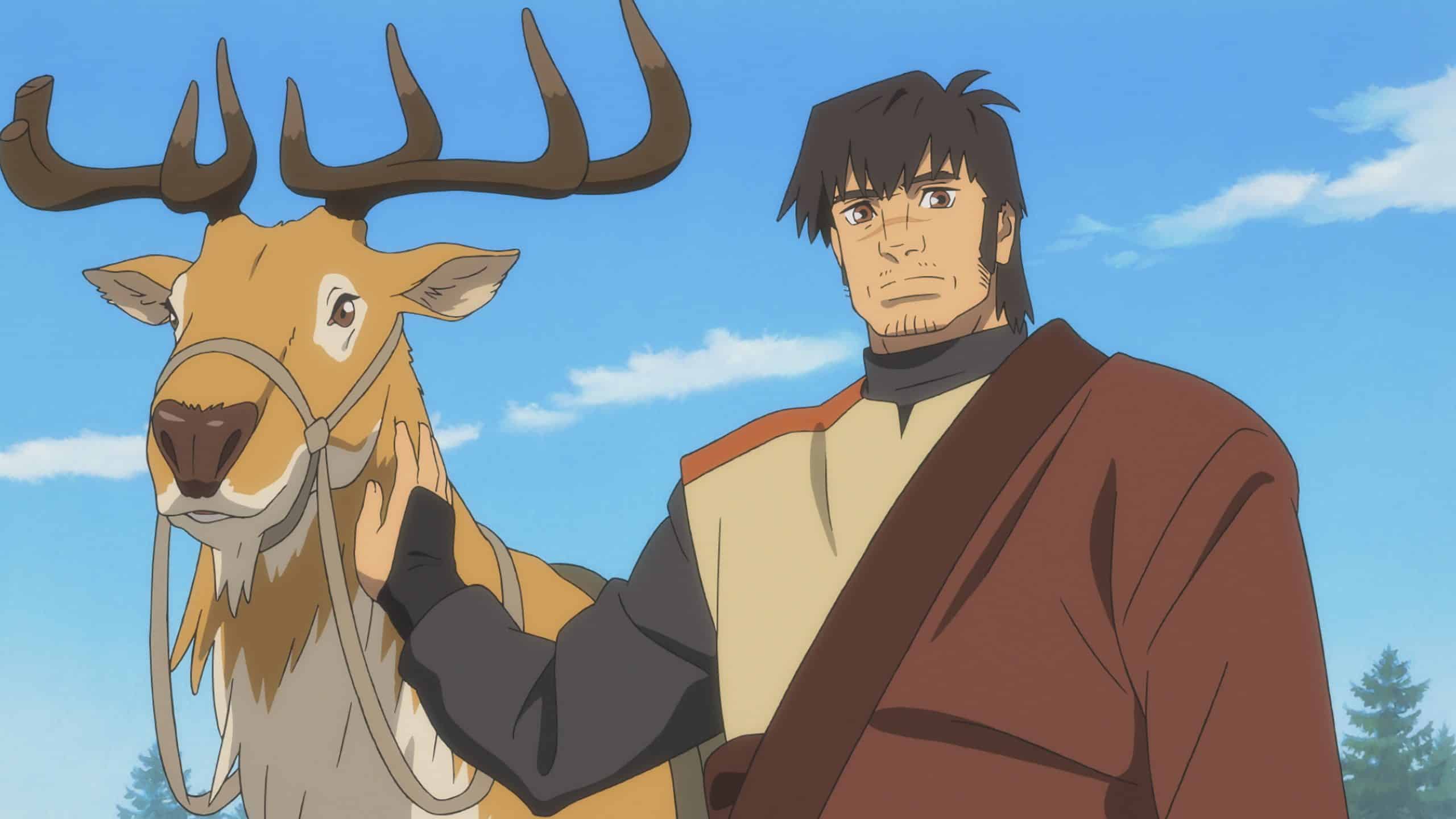 The leader of the Lone Antlers rebel group, at one time, Van was simply a husband and father trying to fight for a better life. However, while one of his battles has legendary status amongst his people, in the end, he was the only survivor on his side and imprisoned for his efforts. Thus, he could not keep his wife or child alive and rotted, for years, in a salt mine.
Yuna
Orphaned more than once, like any child, Yuna just wants to be able to connect with someone who is fun, protects her, teaches her and is affectionate.
Tohrim
The right hand to the King of the Aquafa people, Tohrim's goal is to help Lord Yotalu be installed on the Zol side since he seems more malleable and manipulatable than his brother. But, with the discovery of Van by Hohsalle and Hohsalle's desire to find a cure for the Zol plague known as Mittsual, which doesn't affect the Aquafa people, his goal is to kill Van to save what has long protected his people.
Lord Yotalu
The younger brother of the current lord and in line to be emperor, Lord Yotalu is less militaristic than other members of his family. In fact, he has a past with Van, which helps him see the veteran soldier in a different light than others who surround him.
Hohsalle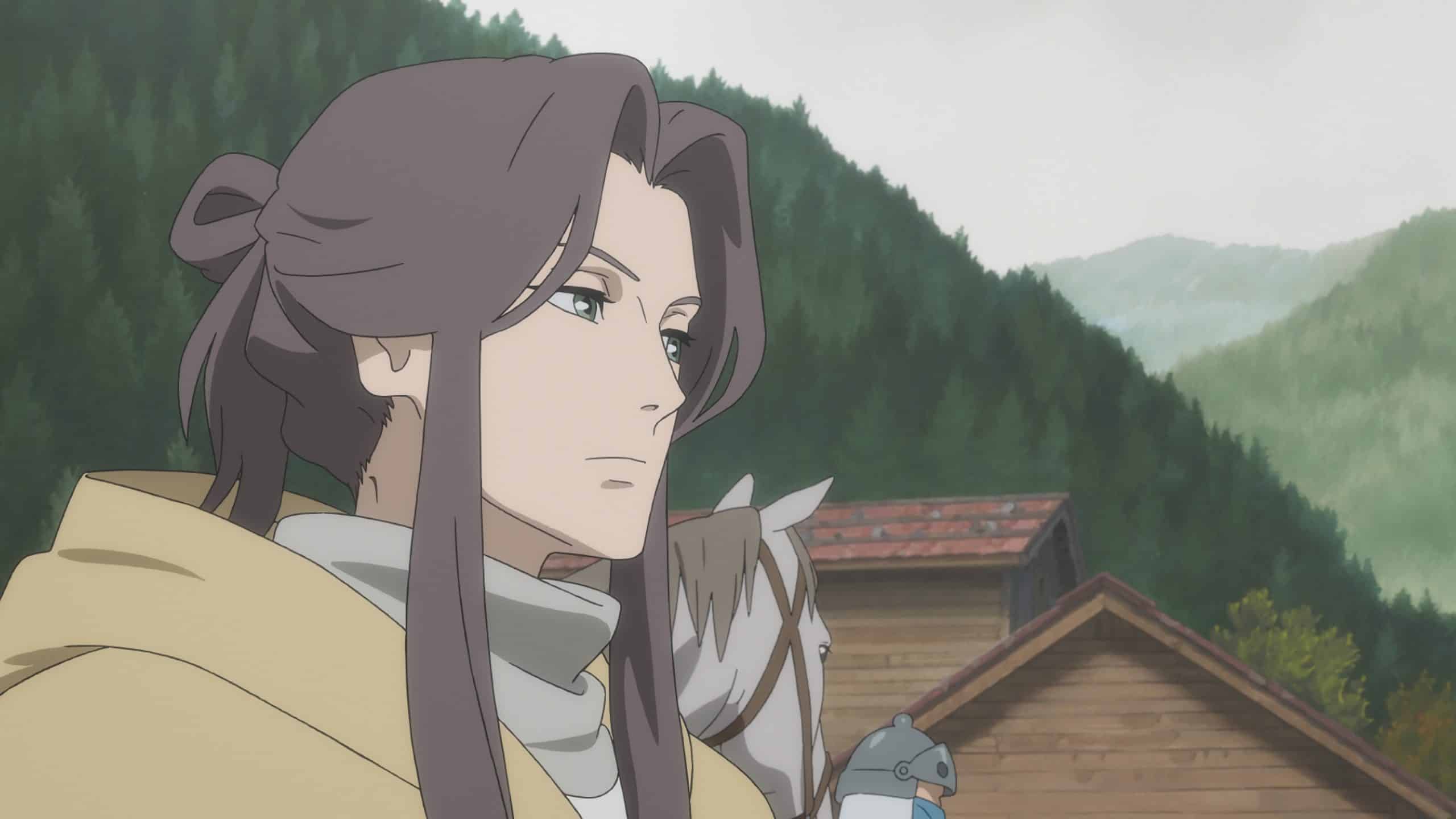 Hohsalle is a notable doctor, famous for assisting Lord Yotalu's mother with an ailment. But, what his current pursuit is, especially after learning about Van surviving an Ossum attack, is finding a cure for the Mittsual disease, which has a high fatality rate, especially amongst the Zol people.
Sae
Sae, like Yuna, is an orphan. But while Yuna is young and still has her innocence, Sae is a reputable tracker and killer who often works for Tohrim.
Review
---
Community Rating:
---
Our Rating: Mixed (Divisive)
Highlights
Van and Yuna's Bond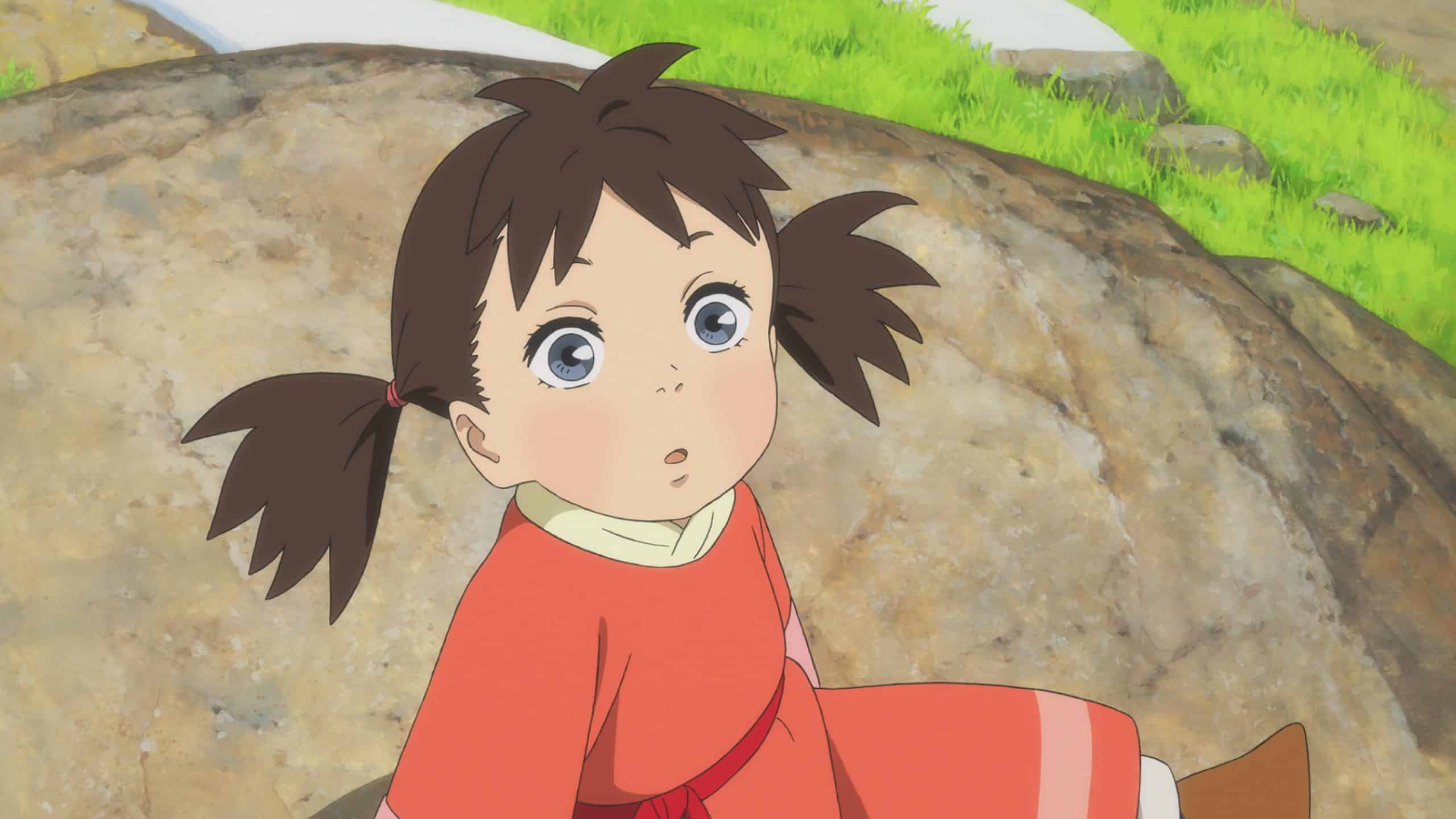 The driving force behind "The Deer King" is Van's relationship with Yuna. She is a second chance at the life he lost, and he will walk bloodied and bruised to where she is to maintain the feeling she gives him. And because of how adorable little Yuna is as she crawls into his nap, calls him "Dada," and solicits his praise and gleams when she gets it? It warms your heart.
It ultimately makes you care about Van's survival and dealing with him being hunted by whoever Tohrim sends after him.
Understanding the Aquafean Long Game
From what we are shown, Tohrim hopes that with the rise of Lord Yotalu, the Aquafeans may gain influence over the young leader and perhaps regain some lost autonomy. However, if the legendary doctor Hohsalle figures out, by using Van's blood, or another method, how to solve the one issue which has kept the Zol empire from steamrolling the Aquafean's? There is a problem.
But as Tohrim has to worry about that, he has to deal with those who are also Aquafean who don't want to play politics to gain a sense of autonomy and control over their lives. They want to do as Van did and be part of a rebellion. This is where things get complicated. Not to the point you are pushed to pick a side or feel like the politics of "The Deer Hunter" is well developed. However, it does help you understand Tohrim's position and Sae, who is put in the middle of all this. For with being tasked with killing Van, she finds herself in a similar position to Lord Yotalu. Do we damn the man for what he is done or for what he is capable of in the future? After all, he has fought for the cause and it isn't his fault if no one, not even the Aquafeans know what makes them immune to the Ossum and venom in their saliva.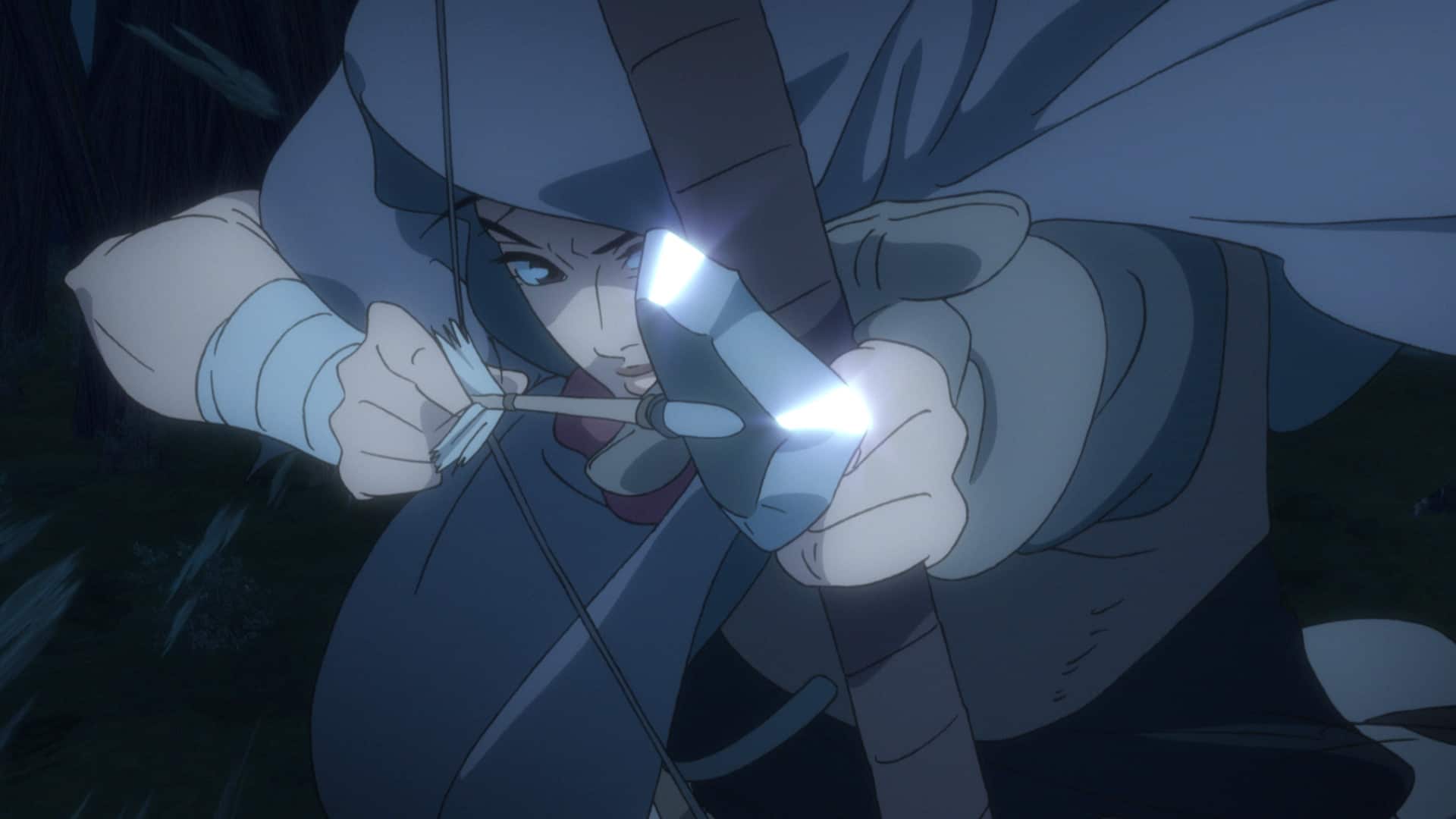 But, as we see from Sae, and many others, after decades of being subjugated, all they are looking for is a return to what was their normal. That is, as opposed to adjusting to the new normal under Zolian perception.
On The Fence
You May Wish There Was More World Building
While "The Deer King" does begin with a brief breakdown to set the scene, what you're initially told is the war ended approximately 10 years ago, but the conflict between the two kingdoms has lasted nearly 80 years. Which, in some cases, you can see the results through bastardizing Aquaean culture, having Aquaean males marry and procreate with Zol women, and little things like that.
However, as much s you get a handful of details about the world within "The Deer King," something feels off. It all feels like a set where, to the naked eye, everything looks flushed and vibrant, but if you look too deep or ask too many questions, things begin to look hollow.
Take note, if Aquaean people are considered so backward by the Zol, why would Zol families allow their daughters to be forced to be with Aquean men for integration? Also, what is it that started the original war? Was it a land or resource dispute? The lord of the Aquean people rejecting someone of the Zol? Also, in terms of the Mittsual, who discovered it? Who was the "Dog King" regarding the Ossum, before the current one?
And maybe this is just an issue stemming from it being a day from watching the film, but the death of Van's family, was that because of his rebellion, or did they die in the war because there was a war? Add in the need to question why Zol have eyes tattooed on their heads and so much more, it makes you feel that you are looking at art with a brief summary, but not a lived-in place with an extensive culture and world.
[ninja_tables id="46802″]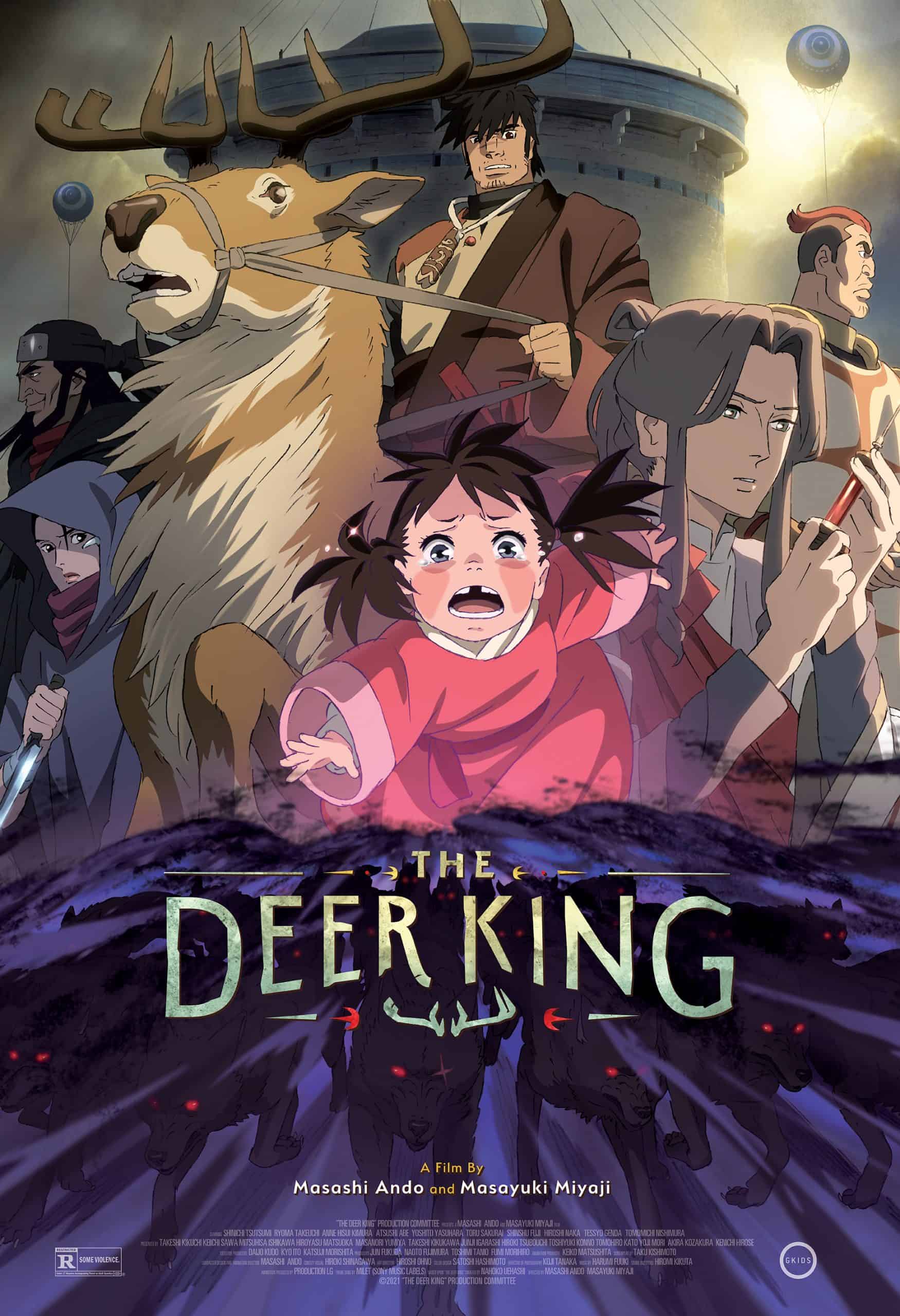 The Deer King (2022) – Review/ Summary (with Spoilers)
Overall
"The Deer King" does well in developing the core relationship in the film, but as for everything happening which threatens it? It's good enough but doesn't go as far and deep as you may want.
Highlights
Understanding the Aquafean Long Game
Van and Yuna's Bond
Disputable
You May Wish There Was More World Building
---
Follow, Like, and Subscribe
Community Rating: 0.00% (0) - No Community Ratings Submitted (Add Yours Below)