The Quad: Season 2 – Recap/ Review (with Spoilers)
Ultimately, The Quad was a show with good ideas that had never really found a way to execute the majority of its plots for long-term success. Network BET Creator Felicia D. Henderson, Charles Holland Noted Cast Eva Anika Noni Rose Cecil Ruben Santiago-Hudson Cedric Peyton Alex Smith Bryce Larry Rhem Noni Zoe Renee Clive Taylor…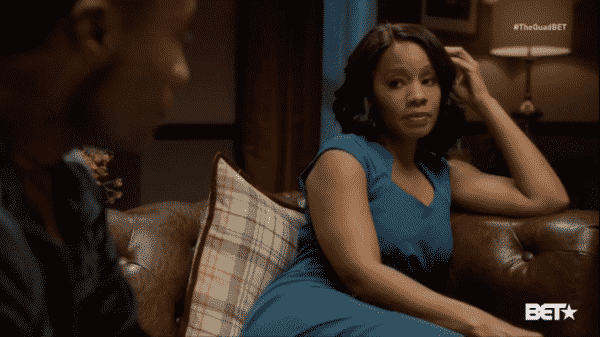 Ultimately, The Quad was a show with good ideas that had never really found a way to execute the majority of its plots for long-term success.
---
Summary
The second season of The Quad is primarily about GAMU maintaining its autonomy and not being absorbed by Georgia State University. Something which is seriously difficult because GAMU is broke and bleeding cash. Between a refrigerator that breaks, thus getting the whole campus sick, and much-needed repairs, Eva gets desperate. So desperate she tries to lease part of the land where the school founder's building is on and deals with the man she is working within a baby costume. Yes, things are both that serious and ridiculous for Eva.
However, with little to no support from the board, since they don't trust her, and openly try to sabotage her, Eva ends up having a panic attack. Thus leading to her somehow meeting a doctor who gives her anxiety meds, and this is but half her drama. The other half deals with her experiencing police brutality, because of her anxiety meds, as well as Jason getting back involved with her life.
As for everyone else? Well, Cedric ends up pledging, for the sake of Bryce, ends up in some serious relationship drama that forces his mom to show up to handle things. Cecil uses Noni to get back at Clive Taylor, which Ebonie side eyes Noni for participating in, and Sydney is back to being a rebellious daughter who always seems ready to sabotage her mom.
Oh, and lest we forget, the football team is once again dealing with issues as Junior gets kicked off the team, due to grades, and BoJohn loses it due to a perspective quarterback.
Highlights
Football Identity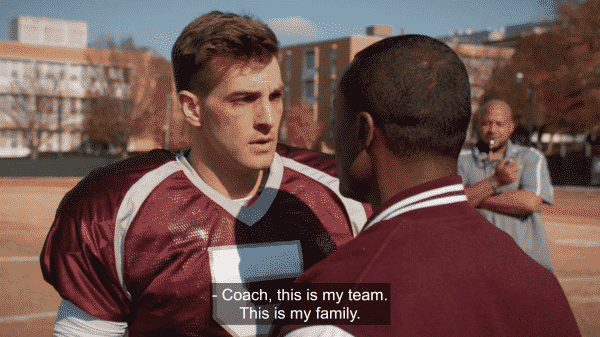 Perhaps one of the few things which were good about this season is showing how much, if a person's identity is based on one thing, how taking it away can damage them. Specifically focusing on BoJohn and Junior, we see two different routes this can take. Both start with football being everything from how they get a sense of community, how they are in college, and what ultimately will set them up to go pro. For both, this gets threatened and then we see it get handled two different ways.
Junior, when kicked off the team because of his grades, he flips out but then buckles down and fights to get back. With BoJohn, he loses it. In fact, he loses it to the point it makes Coach Hardwick get Terrance flashbacks and has him make sure the boy gets help. Especially after he flips out during a football game. Leading to Coach, dealing with his own issues, to also seek help and do a bit of a 180 after, when Eva presented the idea, he was vehemently against it.
Dark, Thick, And Desirable
Between Sydney and Ebonie, it was nice to see women who aren't often the lead on major films or shows be presented as a love interest. And while, yeah, both of their relationships, or flings, ended badly, they had their moment. Something which hopefully another show, or more mainstream movies, invest in.
Low Points
Carlton's Sudden Wife
Carlton has been nothing but a weasel since the start of the show, but for some reason they decided to soften him up by not only introducing his wife but having her die. Something that felt like such a cheap ploy for sympathy you had to side eye the situation to your eyes did a 360 turn. For, considering how close him and Cecil were, and how much we saw them smoking cigars and all that, why wasn't his wife introduced in season 1? We met Cecil's sister, how upped and vanished. Heck, for a hot second we met someone who could have been Cecil's son this season. So why did Ula come and go like the wind?
Eva's Police Brutality & Anxiety Storyline
Eva often times seemed more like a liability than an asset. If only because BET, arguably, since Being Mary Jane has seemingly looked over at ABC, and what Shonda Rhimes was doing, and tried to make a show with some watered down version of her formula. In this case, it is trying to balance the running a school aspect with the over the top personal drama. Which, in this season, became more of a liability than an asset.
Now, while you have to give the show props for trying to address police brutality, depression, anxiety, and things of that nature, sort of like with the rape storyline, the message gets lost in the nonsense. First off, being that Eva has the predisposition of a white woman in a retail store, while it doesn't take away from what she went through, it lessens the call to action. In fact, like many of the storylines in season 2, as quickly as the story gets riled up it quickly concludes. So while she is talking about suing, making sure a man gets fired and all that, suddenly that story and the cop stalking her goes away.
Then, with this anxiety storyline, some random doctor who doesn't really get any sort of proper introduction pops up and we learn Eva is seeing him. That or just hooking up. He is getting her pills, Sydney confronts, and we don't ever really get into Eva's addiction or the fact she stole this man's pad to write her own prescriptions.
The show, seemingly desperate at times to make Anika Noni Rose on the level of Kerry Washington or Viola Davis, gives her storylines that seem without any real long-term planning. Thus making her seem more and more erratic and probably more crying out of frustration, due to the writing, than because of what the character is going through.
Nothing Was Done with Tiesha
I can't explain to you why, but there is a place in my heart for Tiesha and the fact she got downgraded a bit, to just BoJohn's boo thing and Sydney's occasional banter partner bothered me. If only because, as much as we have urban woman on TV like her, she didn't come off rich or trashy. She may have talked like an around the way girl but when we saw her make moves for interviews and stuff like that, you got a character you wanted to see succeed. Someone whose story hasn't been done already, exploited more for laughs than showing a person's reality, and could honestly been a major focus. Yet they wasted her.
On The Fence
The Pledging Storyline
Honestly, one of the issues you can consistently find, or could find since the show is over, with The Quad is while you respect the message, you had to hate the execution. The pledging storyline is one of the tons of examples. For while Burning Sands pretty much did everything and is still a fresh memory, with Miles pushing what frats do, and the show having Cecil and Carlton having pledged, there was the opportunity to show more of the brotherhood and all that. Also, the hazing could have been stronger and what they did with the football team, making frats about community and all that, they could have done that here.
For example, considering how Carlton's wife isn't seen in the first season, they could have brought her up and had Carlton talk about if it wasn't for the family he found in the frat, he wouldn't know what to do. Maybe even flashback to his younger years to help boost the storyline vs. it being another which, as an idea, seemed good, but, as usual with the show, the execution was trash.
Noni's Storyline, If You Wanna Call It That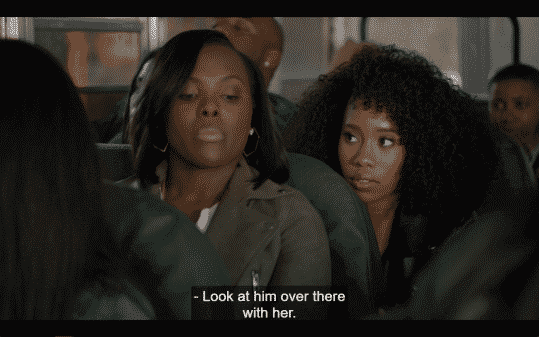 Like Tiesha, though more so her actress Aeja Lee, Noni, actress name Zoe Renee, had a quality character who had so much to give but was made into a sidekick. Well, in Noni's case, a catalyst for other people's drama. This is despite her having an interesting background of being into jazz, seemingly from a middle-class family, and very pro-Black. Her, somehow, being a tech wiz and knowing how to hack into school systems and phones, but all that being wasted on helping Cecil get revenge on Clive Taylor, causing drama in Ebonie and Cedric's relationship, and then joining the Bronwyn drama.
Sydney
Sydney has consistently been the type of character, like many of the students, who seemed like, if properly tooled, they could have something good going for them. Sydney was thick, dark-skinned, bougie, but could be down for the cause. The rape storyline was sort of eh, because of the show's way of handling it, but she came out strong at the beginning of season 2. However, anyone who is too closely involved with Eva, and their storyline revolving around her personal life, is doomed from the start.
Such is the case with Sydney and Jason hanging out. It takes her from being someone invested in GAMU, perhaps showing that, despite her being bougie, she still very much doesn't other herself, and made her fodder for a tired Eva storyline. One that, with Jason talking about transferring schools, you thought was over but that was a lie.
Cecil's Revenge on Clive Taylor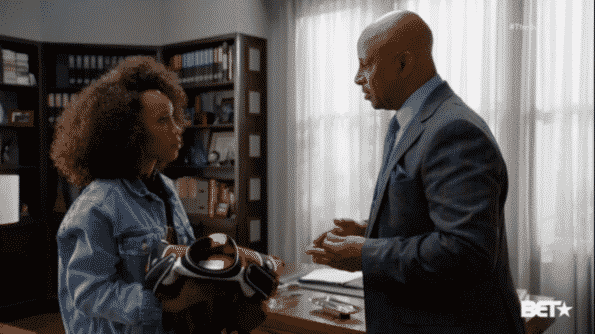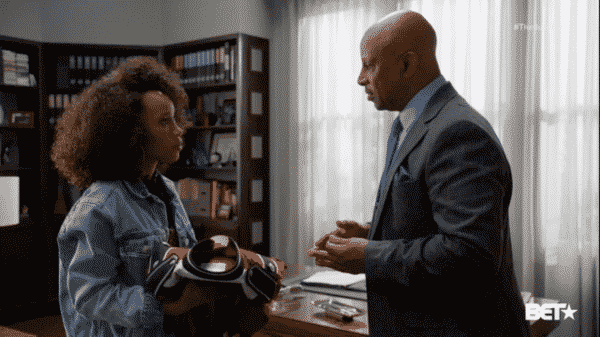 I feel like I'm beating a dead horse by noting how certain storylines had potential, or characters, and yet the show dropped the ball. Clive Taylor, similar to Ebonie, got hazed within an inch of his life and his whole issue with Cecil was being given one chance for the first chair and it coming soon after he was attacked. In which Cecil presented a cold-blooded look of, if you can't do this then you are wasting my time.
Which, when you think about it, considering how often Ebonie side-eyed Cecil, it could have been a good story not just for Cecil, but also Ebonie. Especially since she is still experiencing side effects of her assault.
The GAMU Merger & Corruption
This storyline, especially considering the issues HBCUs have with money, could have meant something. Especially in terms of how the show was pushing the history of its founder, the cultural identity, and the difficulty of running a college. Much less the complications of budgets, getting funding and all that. Again, and I feel like I need an acronym to quickly state this, you get a good idea with a meager execution which led the story into turning into a hot mess. One which, with Ella Grace and them screwing over Eva, another college president coming in and presenting how people fudge numbers and all that, you see something which needed serious time and dedication. Not a catalyst to introducing more Eva drama.
Which, don't get me wrong, I get Anika Noni Rose is the lead and arguably one of the most recognizable names and faces. So, of course, all things would eventually lead back to her. However, be it the writing or how she chooses to perform Eva, the show always seemed better when she wasn't treated as a centerpiece.
Cedric's Relationship Drama
Cedric is an attractive young man so of course, he has a lot of women interested in him. Add in that he is a rapper, has leadership qualities, and seemingly nobody talk bad about his stroke and it makes him popular. Problem is, he went from Bronwyn to Ebonie, who was someone I'm sure many fans were waiting for him to be with, then Bronwyn is discovered to be pregnant. With that, Ebonie gives the deuces to not just Cedric, but then pretty much disappears from the show. Leaving a newly introduced character, who wasn't consistently seen, and Cedric who seemed so much better than a pregnancy storyline.
Especially one which tried to address the idea of abortion, but because they left it for a season finale type of storyline, now we won't know what happened. Which is a bit annoying since the topic of abortion, isn't something gone into much when it comes to young women Bronwyn's age. Women of color her age in particular. So, it makes you wish, even if it meant pushing the Ebonie story to the non-existent season 3, they would have had that conversation more about why or why not. That is, alongside revisiting Cedric not growing up with a dad and him trying to prove to Bronwyn he'd be there for their kid.
Coach Hardwick's Gambling Drama
Most of the aforementioned topics, technically, should be low points, but because there is a sort of upside of what could have been done, they are on the fence. Coach Hardwick's gambling storyline is truly the sole, solid, on the fence topic. If only because, the plus of it was meeting his wife and seeing the family dynamic. However, the whole gambling thing, with a gangster threatening him and his kids, that was a bit over the top. And while, granted, the drama led to Coach eventually approaching the idea of therapy, and a Black man in therapy is always nice to see, but the journey to that was just, urgh.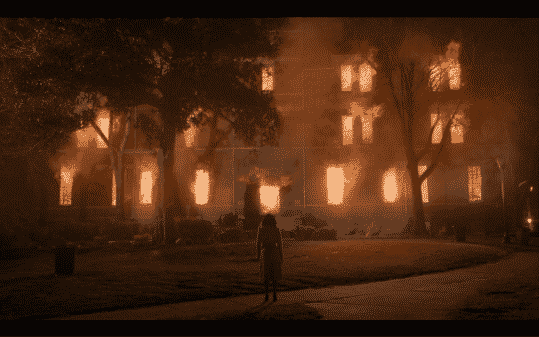 As a whole, The Quad seemed like many BET programs do – a show which tries to recreate the magic of hit shows which preceded it. With its lead, BET attempted to make another Shonda Rhimes, good at her job but messy lead. Taking note of the forever desired reboot of A Different World
, they set up this character on a college campus. Yet, like with nearly every aspect of the show, what had started with a good idea lacked thorough execution. A problem which could be forgiven in the first season, as actors and writers got comfortable. However, with it continuing into season 2, it was like watching a rickety building shake and tremble yet still hold together with you, on baited breath, wondering if this would be the episode where everything collapsed or not.
---
Has Another Season Been Confirmed?: Nope, within a little more than a week of the finale, it was cancelled.
---
Follow Wherever I Look on Twitter or Like us on Facebook.
---
---
Episode List
Episode 1
Winter break is over and we return to GAMU with fresh perspective and renewed interest quickly justified.
Episode 2
As Eva deals with the school's money issues and PTSD, GAMU gets hit by a norovirus which just makes things so much worse.
Episode 3
As Coach Hardwick's ex shows why she is an ex, Eva finds herself more and more with her back against the wall and she officially breaks.
Episode 4
The Quad tips its hat to Sandra Bland and Eric Garner as Eva has a confrontation with the law.
Episode 5
As Eva continues to go head to head with Officer Early, she finds growing opposition from students and staff in regards to her tenure.
Episode 6
The Quad, thankfully, steps away from the administrators' drama and refocuses on the students and the school they serve and are trying to keep open.
Episode 7
As Eva hits the canvas, Cecil learns why Clive did what he did and Coach Hardwick's debt hits a dangerous point.
Episode 8
Unearned loyalty and fear of being unjustly screwed over leaves a lot of characters stunned, or perhaps calling victory too soon.
Episode 9
Jason makes his move, BoJohn has a breakdown, and snakes remain snakes even if they are charming in "#HollerIfYouHearMe."
Episode 10
The Quad ends with pertinent unanswered questions as many take a last stand for what they believe in.
---
Follow, Like, and Subscribe
Community Rating: 0.00% (0) - No Community Ratings Submitted (Add Yours Below)