The Quad: Season 2/ Episode 2 "#TheInterruptionofEverything" – Recap/ Review (with Spoilers)
As Eva deals with the school's money issues and PTSD, GAMU gets hit by a norovirus which just makes things so much worse. Network B.E.T. Director(s) Marta Cunningham Writer(s) Felicia D. Henderson Air Date 1/30/2017 Characters Introduced Mrs. Berry Denitra Isler Episode Focus: No Easy Way Out | Eva, Coach Hardwick The Berry settlement, $100,000…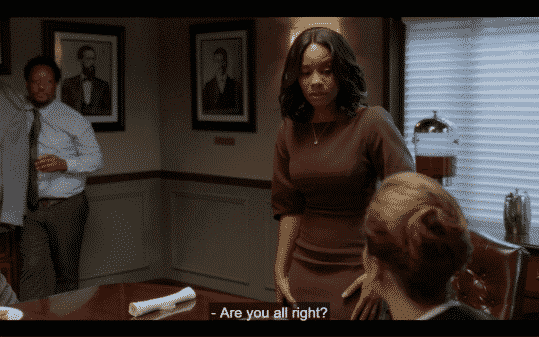 As Eva deals with the school's money issues and PTSD, GAMU gets hit by a norovirus which just makes things so much worse.
---
Network
B.E.T.
Director(s)
Marta Cunningham
Writer(s)
Felicia D. Henderson
Air Date
1/30/2017
Characters Introduced
Mrs. Berry
Denitra Isler
Episode Focus: No Easy Way Out | Eva, Coach Hardwick
The Berry settlement, $100,000 for new refrigerators for the cafeteria and a norovirus hitting the campus? On top of that, it's an accreditation year, GAMU is already on a warning, and they can't tap the reserves. These things put together are driving Eva crazy and did I mention she is having nightmares with Terrence pushing for his parents' check?
A check which Eva tries to get an extension on, even brings Coach Hardwick to be a mediator about, but once Mrs. Berry talks about Sydney apologizing, that's over. Eva goes off, Mrs. Berry is in tears, and all parties involved should be happy the settlement has already been signed for that would have made things worse.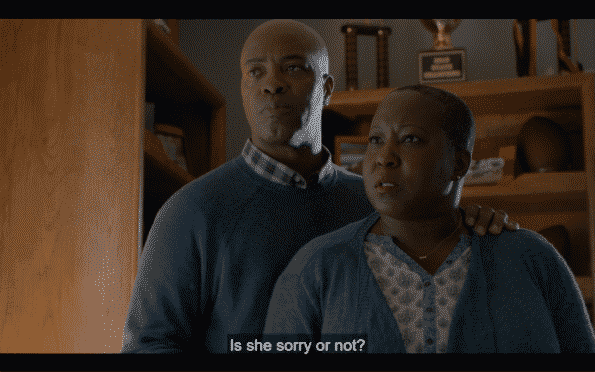 But, the issue remains: The school needs money and no one has any solutions. Just reasons why the answers for the few solutions out there can't happen.
Subplot 1: Second Chances | Noni, Junior, Cecil, Dr. Caldwell
Despite being publicly ousted and humiliated in front of the rest of the band, Noni decides to play on Cecil's lawn until he is willing to give her a second chance. Which, believe me, doesn't amuse him. In fact, the first time he deals with her, he makes it a point to play The O'Jays "Backstabbers" just to remind her of why she is really pushing it. But, with finding out his cancer is in remission, he decides to consider giving her a second chance. No guarantees, but there might be a possibility.
As for Junior? Well, to get back on the team he is talking about retaking his fall final and Dr. Caldwell says she is okay with that idea. But she was ready to have him do it then and there. Thus throwing Junior off and leading to a valuable lesson: If you going to ask for something, be ready. But, cutting the boy some slack, she says she will let him take the final over but it is at her discretion. So, he better be ready anytime they lock eyes.
Other Noteworthy Facts & Moments
It Has Been 6 Months since Eva started her work as president, per her conversation with Dr. Caldwell.
Apparently Noni is 17, or so, years old comes from a well to do family.
Question(s) Left Unanswered
So, during all this, Cedric wasn't going to check on his girl?
When Eva and Dr. Caldwell were talking, did Eva just not care about there being students coming in and out of the classroom during her conversation?
Highlights
Coach Hardwick and Eva's Friendship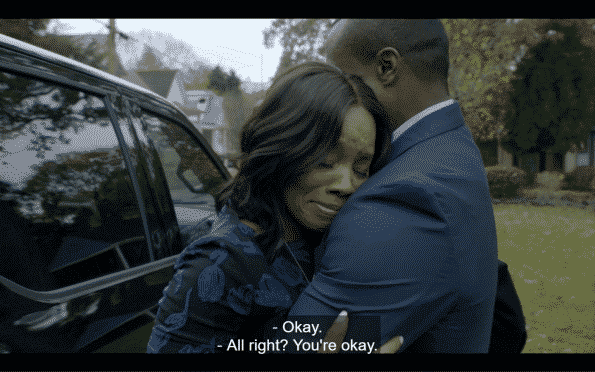 While you can't discount Eva and Dr. Caldwell's friendship, there is something very brother/sister like about Coach Hardwick and Eva that has always been so endearing. Especially in times of struggle for with Dr. Caldwell barely being featured in the first season, at least for Jasmine Guy to make a significant impact, Coach was her rock. Someone who may not have always agreed with her, like with the Terrence rape, but has been more of a faithful colleague than Carlton or Cecil ever were.
Which, considering the guilt on his heart, him letting Eva know he understood what she said vs. trying to take sides or belittle her deserves a A+.
Ebony and Cedric, Together Again
Speaking of cute brother/ sister relationships, I'm glad Ebony and Cedric are back together again. Their relationship also was a highlight of the first season and presents a valuable example of how getting along with someone, being able to rely on them, doesn't mean you need to hook up or date. Sometimes, they are just chill and reliable. A good friend.
On The Fence
Eva's Nightmares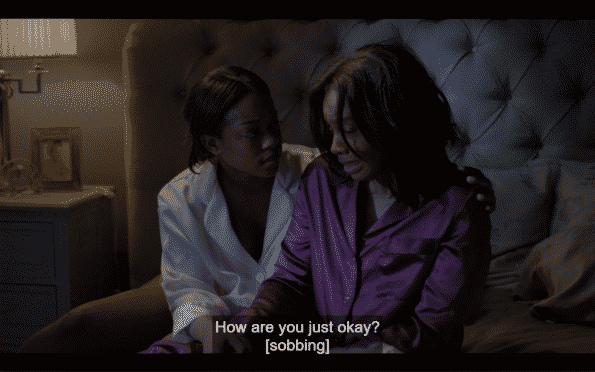 There is such a desire for the Terrence storyline to be dead and buried since it was just so strangely handled in season 1. Yet, of course, something major like that can't end abruptly. But, I guess the issue for me is that as Sydney has really worked through it, seemingly now Eva is picking up the slack of dealing with the trauma. Which sort of is uncomfortable in the same way it is uncomfortable in The Light of The Moon. Sydney, while still triggered from time to time, is trying to move on but other people kind of make it difficult to.
I guess you can say the same thing happens to Ebony when it comes to her assault. She knows what happened, as does everyone else, and just as much as they want that to become a footnote and not the sum of their story, it is hard to, as a viewer, not feel the same way.
Madison's Commentary About The Merger
Madison being the odd white girl, hasn't really been made into much of a big deal. After all, Sydney is her roommate and "acting white" is something she likely had to deal with her entire life. However, her commentary on the merger, I hope that brings forth some real conversation vs. just putting Madison in some ignorant white girl realm.
---
Follow Wherever I Look on Twitter or Like us on Facebook.
---
Previous Episode's Recap
[visual-link-preview encoded="eyJ0eXBlIjoiaW50ZXJuYWwiLCJwb3N0IjoxNjgyNSwicG9zdF9sYWJlbCI6IlBvc3QgMTY4MjUgLSBUaGUgUXVhZDogU2Vhc29uIDIvIEVwaXNvZGUgMSBcIkluIExvdmUgYW5kIFRyb3VibGVcIiBbU2Vhc29uIFByZW1pZXJlXSAtIFJlY2FwLyBSZXZpZXcgKHdpdGggU3BvaWxlcnMpIiwidXJsIjoiIiwiaW1hZ2VfaWQiOjE2ODI3LCJpbWFnZV91cmwiOiJodHRwczovL3doZXJldmVyLWktbG9vay5jb20vd3AtY29udGVudC91cGxvYWRzLzIwMTgvMDEvVGhlLVF1YWQtU2Vhc29uLTItRXBpc29kZS0xLVRpdGxlLUNhcmQucG5nIiwidGl0bGUiOiJUaGUgUXVhZDogU2Vhc29uIDIvIEVwaXNvZGUgMSBcIkluIExvdmUgYW5kIFRyb3VibGVcIiBbU2Vhc29uIFByZW1pZXJlXSAtIFJlY2FwLyBSZXZpZXcgKHdpdGggU3BvaWxlcnMpIiwic3VtbWFyeSI6IldpbnRlciBicmVhayBpcyBvdmVyIGFuZCB3ZSByZXR1cm4gdG8gR0FNVSB3aXRoIGZyZXNoIHBlcnNwZWN0aXZlIGFuZCByZW5ld2VkIGludGVyZXN0IHF1aWNrbHkganVzdGlmaWVkLiIsInRlbXBsYXRlIjoiZGVmYXVsdCJ9″]
---
---
Follow, Like, and Subscribe
Community Rating: 0.00% (0) - No Community Ratings Submitted (Add Yours Below)