The Light of the Moon presents a layered, multi-faceted look at the life of a rape survivor and how that assault changed nearly everything in her life.
---
Director(s)
Jessica M. Thompson
Writer(s)
Jessica M. Thompson
Noted Actors
Bonnie
Stephanie Beatriz
Jack
Conrad Ricamora
---
Trigger Warning(s): Rape scene, Vomit Sounds
Summary
One night. In one night Bonnie's life and relationships changed forever. One dude. This one dude, faceless, nameless, just a voice which could be easily forgotten, raped her. With that, the relationship with her boyfriend was never the same. The way her friends acted around her, not even knowing the full details, changed drastically. Hell, at work, he set back all the progress she made because he slammed her face into a wall and left a bruise.
Oh, and did I mention everything she went through to try to get justice? Never mind having to take a morning-after pill and anti-HIV medicine for a month. On top of that, she had to give up her entire outfit from that night, underwear and all, have this doctor she never met exam her insides, and then there is the third degree. Were you drinking, were you by yourself, and later on learning that the defense could damn near put her on trial. Make it seem like she is reframing what really happened.
Thus giving you the full experience of what it means to be a woman in a world which doesn't respect your autonomy.
Highlights
Stephanie Beatriz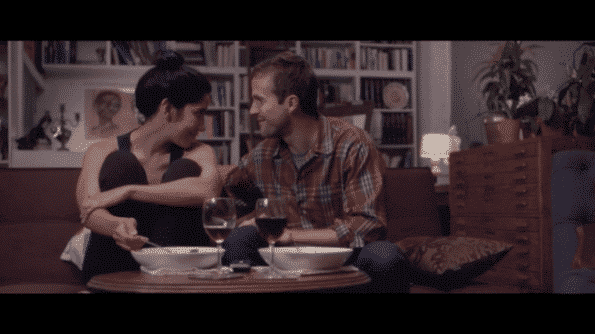 It is every so often said that comedians are some of the best dramatic actors. Whether you are talking about Jim Carrey, Eddie Murphy, Mo'Nique, Kim Wayans, and now Stephanie Beatriz. As Bonnie, while she finds a way to attempt some kind of humor, like how good her boyfriend becomes after she gets raped, there is also navigating all that happens thereafter which can't be made into a joke. Of which, one of the interesting things this film does is not push the idea Bonnie is a victim. Not in some, she regained her autonomy and power, in some inspirational way, but by her taking one or two days to mentally deal with it, and then promptly wanting normalcy back in her life.
Something that Beatriz gives us in such a weird way it really pushes you into her boyfriend Jack's shoes. You question why isn't she more devastated, more hurt, more freaked out, and through Beatriz we are reminded each person has different needs. Not every single rape survivor needs counseling, group sessions, or even wants a bunch of hand-holding after the incident. Is there trauma? Yeah. However, thing is, people changing the way they act around you and with you makes the situation worse.
All of which Beatriz gives us insight into in such a way that leaves you helpless. The way Jessica M. Thompson writes Bonnie and Beatriz performs her doesn't give you some idea of what to do if any of the situations come into your life. It is purely about the person in such a way it reminds you that being raped shouldn't be a label attached to a survivor as much as being a rapist should be a label which only effects the perpetrator.
Acknowledging And Showing The Reporting And Legal Process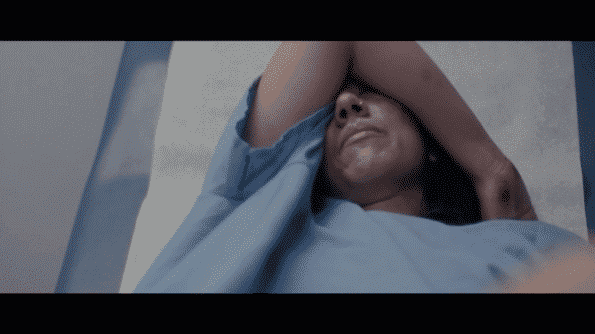 There is often the question of "Why didn't you say anything" and this film breaks it down. Between maybe not seeing the accuser, all the evidence taking, having to see the person and ID them, and being just as much on trial as the rapist, who'd want to put themselves through all that? Bad enough, as noted, your life has drastically changed and so have your relationship with people you told the truth to. But now you have to defend every decision, convince others that what happened to you is as you said as you walk through it all happening – perhaps in front of the person who did it? Who wants that additional trauma?
Overall: Positive (Worth Seeing)
There is a line from the long since canceled Emerald City, which comes to mind: "Someone took me, someone stole me, and the worst part is, I'm still here!" In many ways, that is what we are given. Someone took Bonnie's dignity; stole her peace of mind and the progress she made in life, relationship and workwise; yet, she was still here. She was still alive and had to deal with it.
Which leads to the driving force behind this positive label: Her means of dealing with it were different and kind of perplexing. Bonnie didn't shut down and arguably, those who she shared even a slither of what happened, they were the ones who made the situation worse. Her not acting how they expect, hell how we expect, was another hit to her own agency. It happened to her yet everyone was dictating how she felt and this odd narrative is something that has to be seen to fully understand and appreciate.
Stream or Buy
Follow Wherever I Look on Twitter or Like us on Facebook.