Magical Girl Site (Mahou Shoujo Site): Season 1 – Recap/ Review (with Spoilers)
Magical Girl Site may have its touchy, and gory, moments, but neither are consistent enough to keep those with a feign interest watching.
---
Network
Amazon Prime
Creator
Kentarō Satō
Noted Cast
Aya
Oono Yuuko
Yatsumura
Akaneya Himika
Nijimin
Serizawa Yuu
Amagai
Hara Yumi
Kiyo
Matsui Eriko
Mikari
Hondo Kaede
Sayuki
Mao
Nana
Nakao Ryuusei
Sarina
Yamazaki Haruka
Kaname
Okamoto Nobuhiko
Summary
For a handful of girls, all who have suffered from abuse, mental or emotional anguish, or other things which made them unfortunate, they find release thanks to this website. A magical girl website which gifts them sticks that give them such powers as stopping time, transporting people, as well as yo-yos which has a razor-sharp wire they can get revenge with. Yeah, these tools aren't necessarily meant to fight big evil but more so to get vengeance and for those known as site admins, to collect energy. Negative energy.
For what? Well, their king so that they can initiate this thing called The Tempest. Which, in the long run, is supposed to wipe out all negative energy, and people, on Earth. Upon discovery of this, the magical girls we meet, Aya, Yatsumura, Nijimin, and more, they turn their sights to the site administrators and try to stop their plan. With some casualties in the pursuit.
Question(s) Left Unanswered
Consider all that happens, how close are they to August 11th when The Tempest is supposed to appear?
Highlights
The Sweet and Tender Moments Between Yatsumura & Aya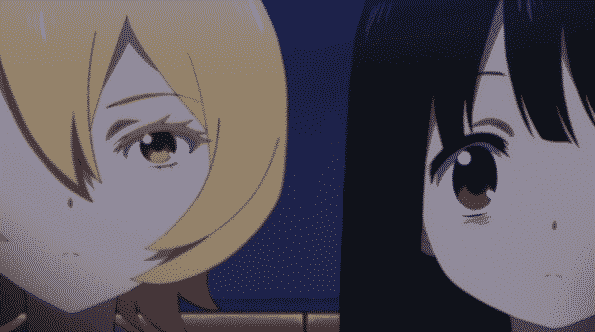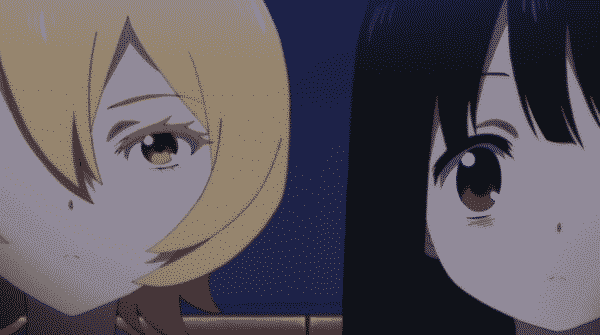 Taking note of all the abuse we see in episode one, when it comes to Aya, it makes her relationship to Yatsumura the heart and soul of the show. For, after episode 4 or 5, maybe earlier, the stomach-wrenching, need to turn your head violence, that goes away. Making Aya having her first friend what probably will keep you going. Especially as we see them become friends not just for the sake of protection, but because they enjoy spending time with one another and can lean on each other. Presenting a rather cute, sisterly, relationship which may make you feel a little fuzzy inside.
Low Points
It's Clear The Complete Story Will Only Come In a Second Season
The season drags its feet when it comes to the girls getting around to defeating a site admin. Making it where only in a second, maybe third season, will they possible complete the original goal of stopping The Tempest. But, what makes things worse is a good portion of the girls you never learn the full backstory of their lives. Especially in terms of what makes them unfortunate enough to get a stick.
For while Nijimin you understand is because of her friend's death, Aya because of abuse, Yatsumura because of her parents' murder, Amagai because of mental issues, Kiyo because she is a cross-dresser or trans, as for Mikari and Sayuki? Total mystery. Then, in terms of Amagai and Kiyo, Kiyo's misfortune is an assumption and Amagai? It isn't clear how she developed or what caused her problems. All we know is she has them and, sometimes, it seems the show tries to make a joke out of her being a cutter.
The Whole Tempest Storyline Becomes An Afterthought
Following that, on the villain side, outside of Nana, the main site admin who talks and causes trouble, the rest are just weird looking masks. They don't get names, and of a full medieval monarch sized table, we meet four. Three of which the girls fight and the fourth is the leader, before the king. Someone who we get a small synopsis about, in terms of them being a witch and the most unfortunate of them all, but not much more than that.
Outside of Aya and Yatsumura, The Relationships Are Quite Weak
Bonds between characters are one of the driving forces behind what keeps you going. However, outside of Aya and Yatsumura, there isn't any relationship which is awe-inspiring or where you see it empowers both, or multiple, people. When it comes to Kiyo, Amagai and the others, with them you purely see what Aya and Yatsumura started out as. That is, as backup so that they can feel a bit safer as they go about their days. Which kind of sucks since, by the end, you'd think we would see more pair up and have stronger relationships worth a swoon but all you really get is a bunch of girls with similar goals. That's about it.
On The Fence
Sarina and Her Crew + Kaname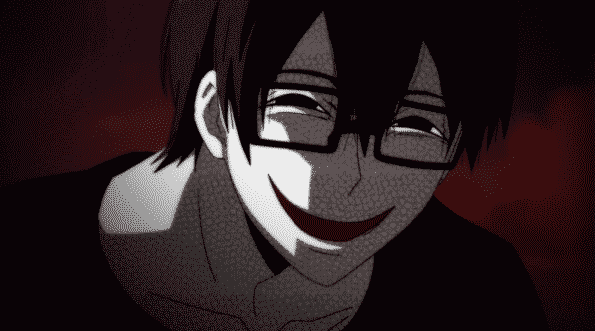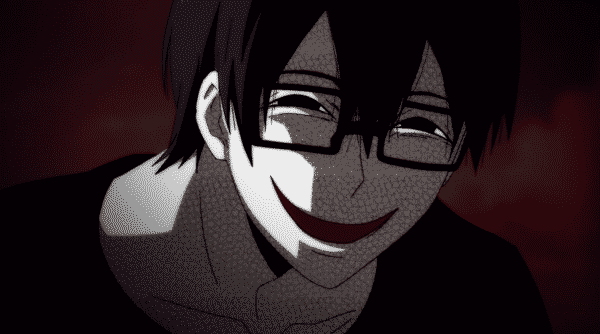 For me, one of the hooks of the show was how hard to watch the first episode was because of Sarina, her crew, and Kaname. Yet, as Yatsumura protects Aya, nothing replaces that hook. And I know, a young girl getting the hell beat out of her is a terrible hook, but it also gave you a reason to root for her. It is the reason you fall in love with her relationship with Yatsumura. Yet, as it becomes clear Sarina and her crew are no longer going to be as vicious, and Kaname is mostly going to just be a creep lurking about, everything topples like a Jenga tower. Yatsumura and Aya remain a cute pairing, but what made the relationship so important dissipates. Especially since the admins aren't that active as villains but just present casual reminders that they exist and should be, sort of, worried about.
Neither of the two main hooks, the violence or friendship, are consistently strong enough to lead you to feel this is worth watching through till the end. Especially since this is a series which requires multiple seasons to complete its story. Hence the negative label for as sweet as it was to see Aya and Yatsumura form a bond, once you take away all that made that bond so imperative to form, it weakens the sweetness of it a bit. Leaving you with a show that feels like it wants to milk that initial shock for as long as it can, then Aya and Yatsumura's relationship, and leave you wondering if those highs may ever come back. Which, after watching, but not necessarily suffering, through 12 episodes, let me tell you that the good times never truly return.
---
Has Another Season Been Confirmed?: Nope
---
Follow Wherever I Look on Twitter, Like us on Facebook and Subscribe to the YouTube Channel.
---
---
Episode List
Episode 1
Magical Girl Site, despite not being all that gory, maybe one of the most f'd up shows you've seen in a while.
Episode 2
After a very memorable introduction, we are now introduced to what Aya and even Yatsumura have to worry about. Making it seem this series might actually be good.
Episode 3
While we don't learn more about the Tempest, we do learn about Yatsumura's past and meet another magical girl with a very weird object.
Episode 4
We finally learn why Sarina and friends bullied Aya as well as who, or what, is inside Yatsumura's home.
Episode 5
Multiple characters have their life on the line and it seems someone we may know, Game of Thrones style, might actually die.
Episode 6
The purpose of Nana creating magical girls gets revealed, alongside so much more.
Episode 7
As the girls from the other site meet Aya and co., so increases the sisterhood and the unfortunate seeming rather blissful.
Episode 8
What begins as a peaceful day off devolves into us learning about two pending tragedies. One of which is right around the corner.
Episode 9
With Kaname having Nijimin's shtick, he poses a bigger threat than maybe even the admins. Leading to the question: How can the girls take back what he stole?
Episode 10
As Aya deals with her hand in Nijimin's death, Nana decides it is finally the time to make a move and handle those ungrateful girls.
Episode 11
In this episode, we finally learn what are site admins and how they come to be. At least, all but the original one.
Episode 12
Magical Girl Site ends with an ellipsis. One which makes it clear that the girls have barely begun their fight and they'd need a second season to finish what they started.
Related Topics:
Akaneya Himika
,
Hara Yumi
,
Hondo Kaede
,
Kentarō Satō
,
Mao
,
Matsui Eriko
,
Nakao Ryuusei
,
Okamoto Nobuhiko
,
Oono Yuuko
,
Prime Video
,
Serizawa Yuu
,
Yamazaki Haruka