The Adam Project (2022) – Review/ Summary (with Spoilers)
What might be sold as a sci-fi action-adventure, with Ryan Reynolds™ styled comedy, is really a tear-inducing family drama.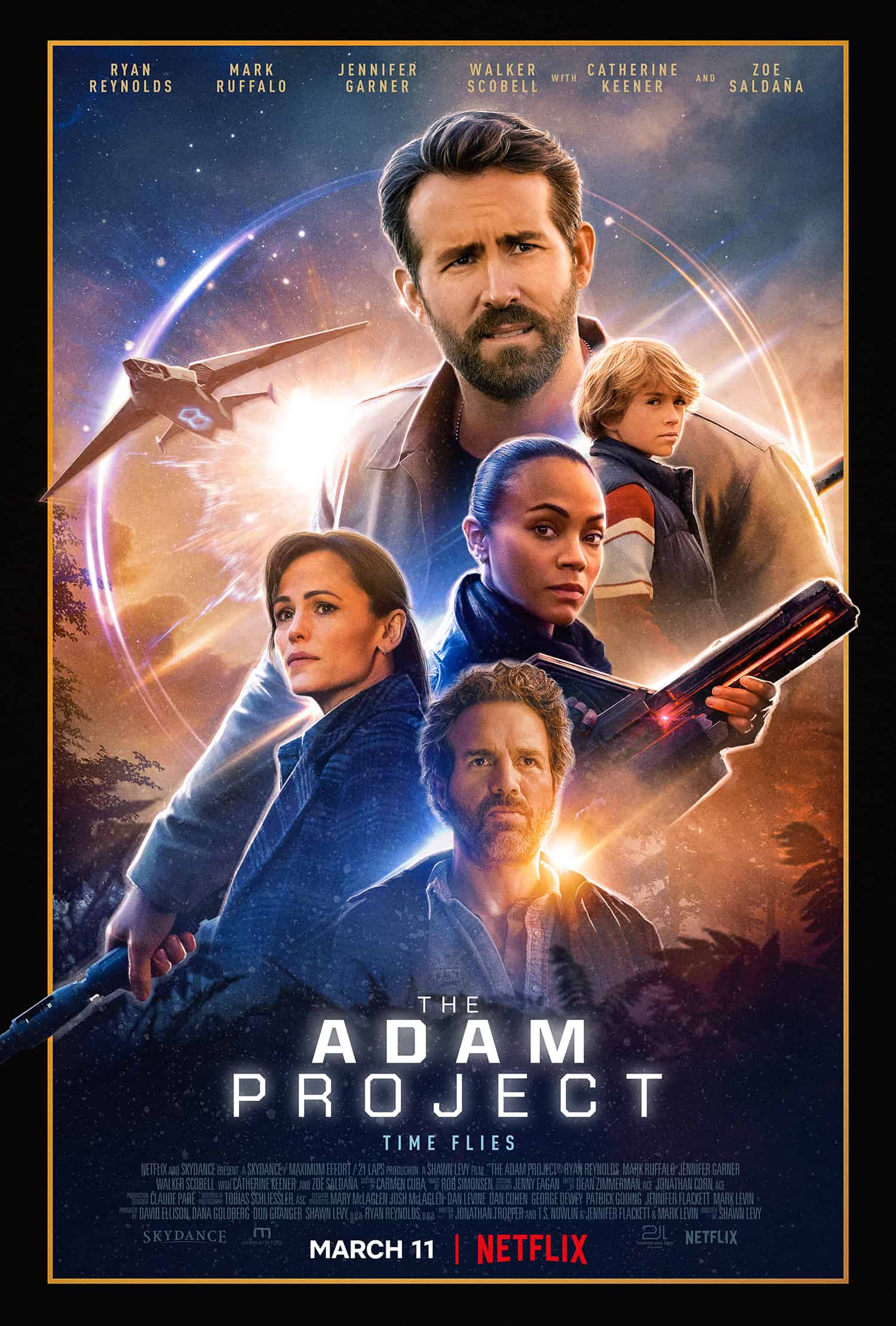 What might be sold as a sci-fi action-adventure, with Ryan Reynolds™ styled comedy, is really a tear-inducing family drama.
---
Director(s)
Shawn Levy
Screenplay By
Jonathan Tropper, T.S. Nowlin, Jennifer Flackett, Mark Levin
Date Released
3/11/2022
Where To Watch
Netflix
Genre(s)
Action, Adventure, Comedy, Drama, Romance, Sci-Fi, Young Adult, Family
Duration
1 Hour and 46 Minutes
Content Rating
PG-13
Noted Cast
Adam 2050
Ryan Reynolds
Adam 2022
Walker Scobell
Louis
Mark Ruffalo
Maya
Catherine Keener
Ellie
Jennifer Garner
Laura
Zoe Saldana
Film Summary
In the year 2050, things have gone very Skynet/ Terminator. Because of that and the loss of his wife Laura, Adam tries to venture to 2018 to stop his dad, Louis, from discovering the formula for time travel. However, thanks to Louis' financier, Maya, doing all she can to stop Adam, he crashes into 2022 and encounters his 12-year-old self. This reunion is by no means welcomed since Adam sees his 12-year-old self as the lowest he ever was. But, to complete his self-given mission, Adam will have to reconcile with his past to change the future.
Things To Note
Reason(s) for Film Rating: Cursing (The film starts off dancing around curse words before it begins just letting them come out fully. But it isn't gratuitous), Violence (There is some blood, and we see an open wound at the beginning of the film. However, for the most part, characters die by turning into a puff of smoke), Sexual Content (There is a hot and heavy makeout scene, but that's about it)
The Adam Project doesn't have a mid or end credit scene
Question(s) Left Unanswered
What changes after Adam does all the things he does? We know one relationship was just fated, but what about the rest of the things that happened in Adam's life?
What did Elliot do after the events at the end of the movie?
How did any of what happened at the movie's end get explained considering what happens to Maya?
Collected Quote(s)
Give yourself permission to be inadequette, then get to work.
— Elliot
Character Descriptions
Please Note: This character guide is not an exhaustive list of every cast member, and character descriptions may contain what can be considered spoilers.
Adam 2050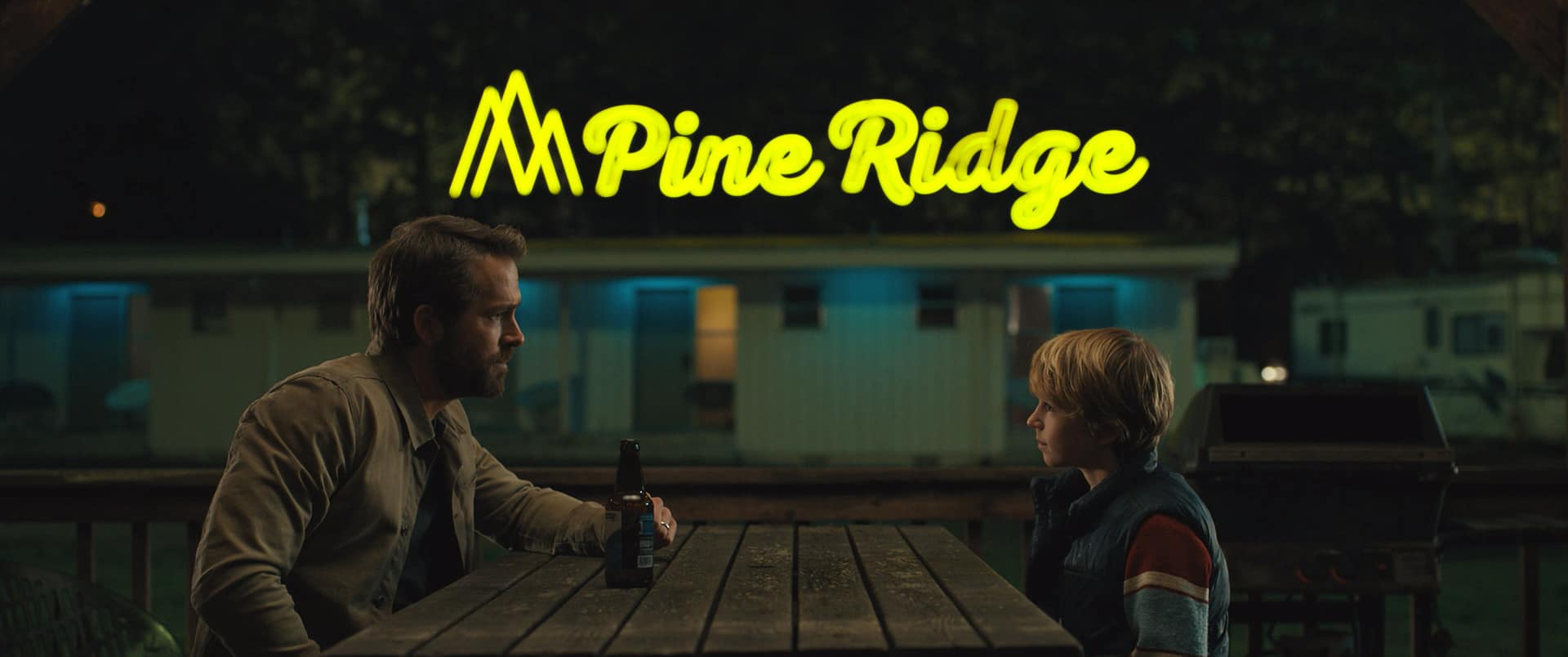 By 2050, Adam has buried most of his feelings regarding his dad deep and regrets how he treated his mom growing up. But, with a steady career as a fighter pilot and a loving wife who is the top flyer he knows, Adam is some semblance of happy. Yes, Maya has made the world a hellscape under her command, but beyond that, he is happy.
Adam 2022
12-year-old Adam is bullied, has no friends, no potential girlfriend, and lost his dad a year and a half ago. It has been beyond devastating for his dad got him and his love for techy things. This isn't to say his mom doesn't try and never had a relationship with him, but it isn't the same.
Louis
A scientist who believed the work of the future will never be finished by the one who started, Louis tried to be all in whenever possible. When he was at work, he put 100% of his focus into that, and when home, even if tired, he made sure to spend time with his family. However, the Louis of Adam 2022's memories and that of Adam 2050's is very different due to how they processed their trauma about his death in a car accident.
Maya
Maya is a very rich woman. Someone who has dedicated nearly her entire fortune to Louis' work, and because of that, she sees herself as owning it to do whatever she wishes. Which includes building her wealth further and using time travel technology to dominate her industry and suppress any and all who could stand against her.
Ellie
Adam's mom, Louis' wife, is a borderline saint. She is sweet, tries to endure Adam's pain, and while she does flip out on him sometimes, even drinks to ease her silent pain, she does her best considering her circumstances.
Laura
What was once a stranger for Adam became his sweetheart in his twenties and eventually his wife. But to water down who Laura is to just being Adam's wife would play down her being the top of any class or rank she has ever been in, and in Maya's world, being one of the most accomplished people to ever time jump.
Review
---
Community Rating:
---
Highlights
Reynolds' Brand Of Comedy And Walker Scobell Picking Up Reynolds' Shtick
At this point, it is safe to say Ryan Reynolds has no problems being cast to play Ryan Reynolds in nearly every movie he is in. Which, if you are a fan of his dry, sarcastic humor, will not be a problem for you. But, to my surprise, Scobell, aka 2022 Adam, not only keeps up but matches wits with Reynolds.
The way they play off each other would make you think Scobell was a seasoned child star and not someone whose first major motion picture is this project. And while I would not say Scobell stole the show, he definitely pushes you to think that he is going to be a major player if she decides to stay in Hollywood.
Unexpected Emotional Depth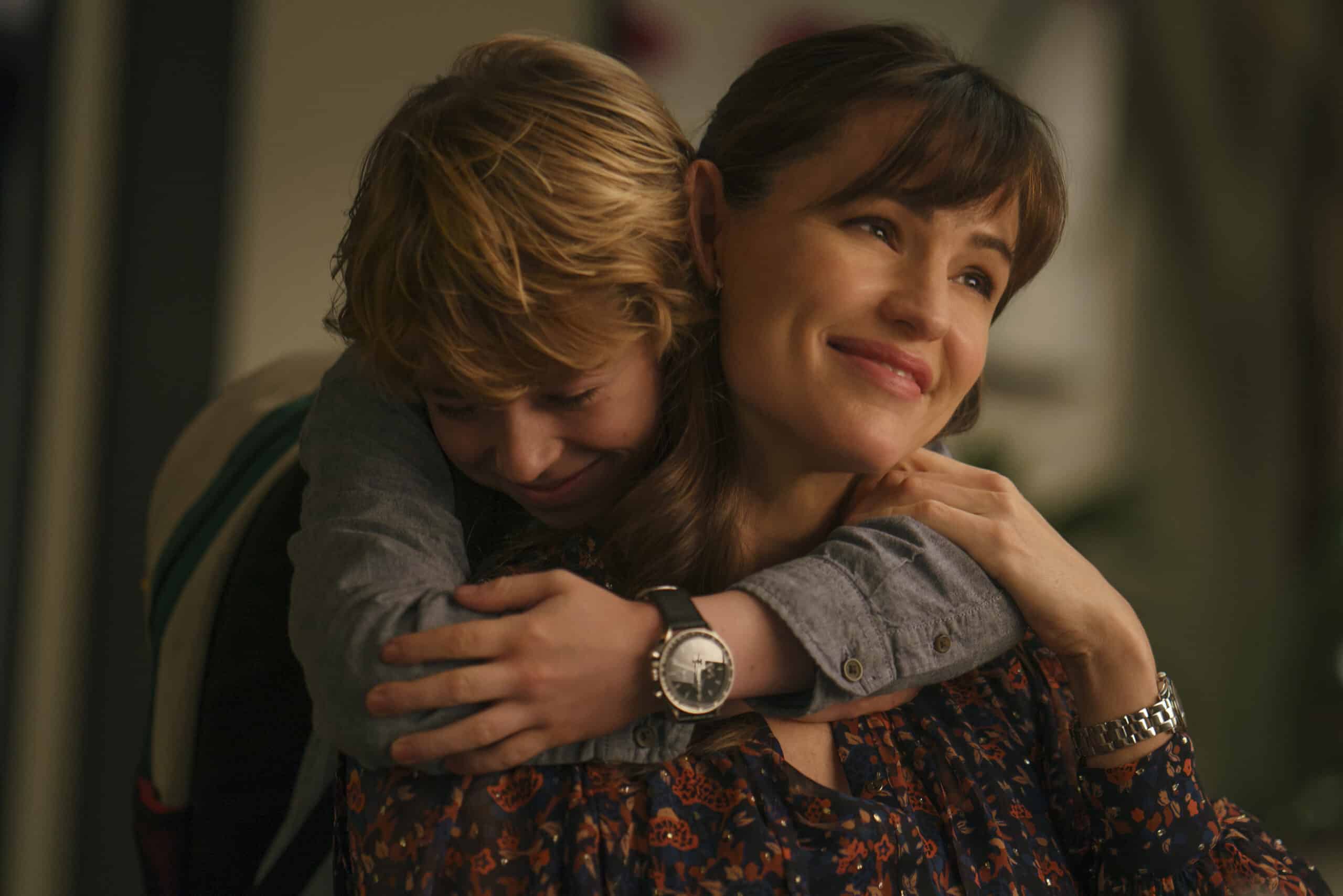 While you surely expected fight scenes, bickering, and special effects, what you may not have prepped for was the various emotional relationships 2050 Adam has. Whether we're talking about his wife Laura, mother Ellie, father Louis, or himself in 2022, Reynolds pulls your heartstrings and plays them like a harp.
How? Well, let's just say the basis comes from two major things that happen in Adam's life around 2022. Louis dies in a car accident, which causes Adam to grow distant from his mom, who struggles to grieve since she wants to be strong for her son. Also, before Louis' death, all Adam 2050 remembers is his dad's commitment to work, not his commitment to being a father. Following that, 2022 Adam gets bullied a lot because of his mouth and feels weak and undesirable. 2050 Adam worked out and did all he could to leave this version of himself behind, of the ilk of S1E7 of Fantasy Island.
As for Laura? While I wouldn't say Reynolds and Saldana need to be in a proper romance movie together ever, there is no denying their characters have a cute backstory, and seeing it play out may give you butterflies. Thus causing you to weep as 2050 Adam deals with the pain he caused his mother, remember the good times with his dad, deal with who he was when he couldn't defend himself, and add trying to save the woman he loves to his todo list.
Low Points
Maya's Motivation Is Absolutely Terrible And Makes Her A Lackluster Villain
Maya is next-level frustrating as a villain. You could praise, especially for women's history month, a woman being as formidable and vicious as Maya as a lead villain – in a sci-fi movie, for that matter. But, despite all the diabolical things she is capable of and does, including by her own hands, all of that gets undercut once you learn why Maya became this evil person.
I mean this: The reason she reveals is so eye-roll-inducing that you'll stop taking her seriously. Especially since she doesn't delve too deep into why she feels as she does – despite the film almost universally allowing all other major characters emotional complexities.
On The Fence
The Action Scenes Were Cool But Forgettable
The action sequences are just flashy and help keep the film's pace going. They don't present you with the feeling any weapon could become a toy. Saldana, Reynolds, Maya, and her minions don't necessarily have the most epic of showdowns. You get moments that are good enough but seem less about making scenes you want to watch or talk about again and again and instead are given what you would expect from a Netflix high-budget production.
Overall
Our Rating: Mixed (Divisive)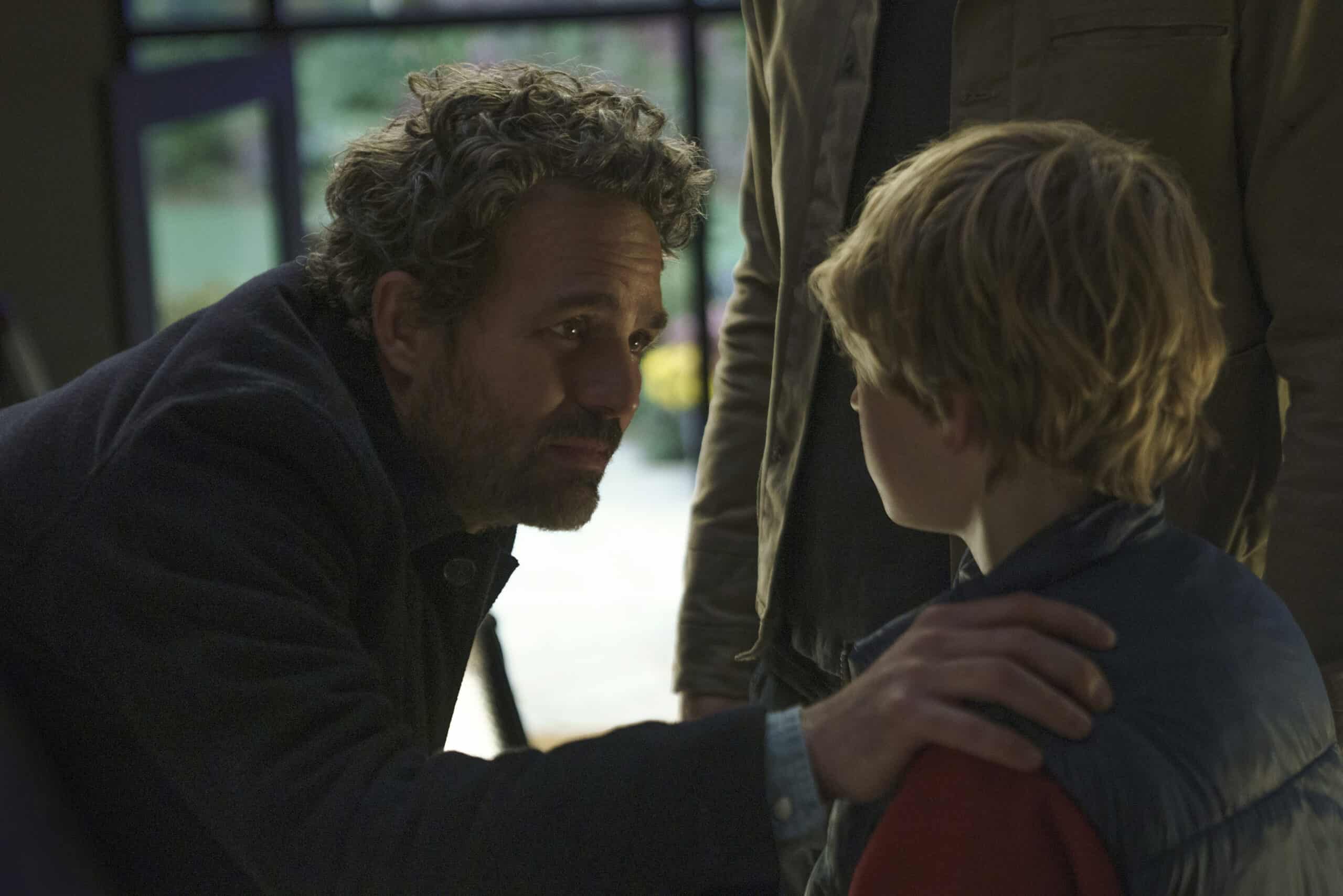 What takes this film down is Maya's reason for becoming a tyrant. It's not something that gets the kind of development you know the writers are capable of, based on Adam's various relationships. So instead, it feels lazy and immensely disappointing considering how much The Adam Project does right.
Hence the mixed label. Like so many films, The Adam Project fumbles on making the villain not only formidable, in terms of violence they are willing to inflict, but also complex and existing beyond the hero/villain dichotomy.
[ninja_tables id="46802″]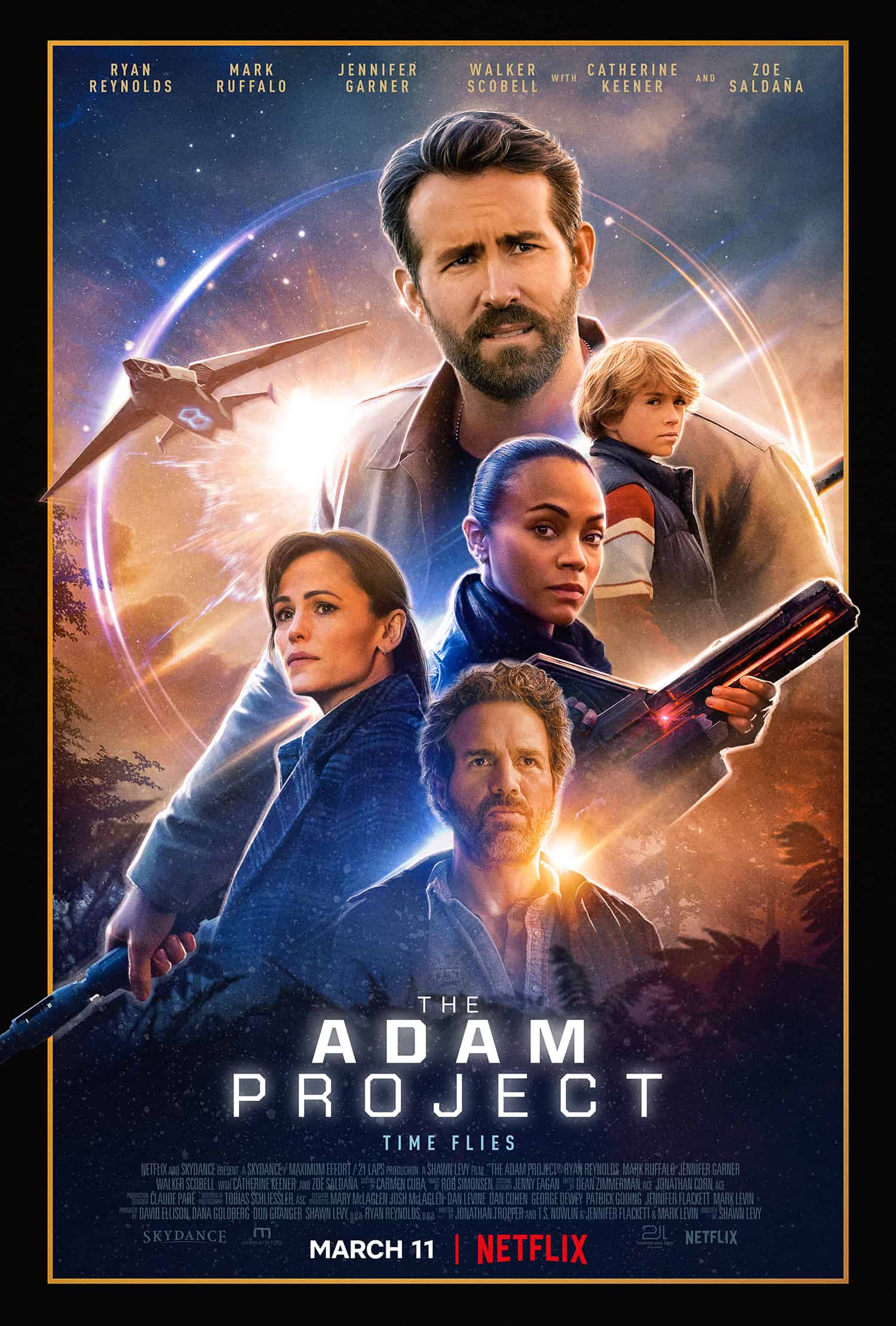 The Adam Project (2022) – Review/ Summary (with Spoilers)
Who Is This For?
Those who love blockbuster sci-fi action-adventures that have the potential to make you cry, laugh, maybe have the occasional moment of awe.
Highlights
Reynolds' Brand Of Comedy And Walker Scobell Picking Up Reynolds' Shtick
Unexpected Emotional Depth
Disputable
Maya's Motivation Is Absolutely Terrible And Makes Her A Lackluster Villain
The Action Scenes Were Cool But Forgettable
---
Follow, Like, and Subscribe
Community Rating: 0.00% (0) - No Community Ratings Submitted (Add Yours Below)