As one guest ventures through history and another confronts themselves, we see mirror images of what Elena and Ruby are dealing with.
---
Aired
9/14/2021
Network
FOX
Directed By
Laura Belsey
Written By
Mary Angélica Molina, Adam Belanoff
Newly Noted Characters
Isabel
Caitlin Stasey
Rachel
Gillian Saker
Reginald
Andrew Richardson
Brian (Present Day)
Eric Winter
Brian (Teen)
Benjamin Stockham
Recap
Reconciling With The Past – Brian, Elena
After an incident when Brian was in early high school, he has dedicated himself to adapting to extremes and came to Fantasy Island to further test his abilities. However, in wanting to face a major obstacle alone, the Island decides to send his younger self, the one he has shunned, to help him. Ultimately leading to him forgiving himself and reconciling with his past in hopes of bettering his present and future.
Taking Things Slow – Ruby, Elena, Isabel
The second guest, and primary, is Isabel. She has lived her life with her nose in a book, but now she wants to live. Isabel wants the courage to say yes, and with her being a queer woman, you can see Elena looks to Ruby to take inspiration from Isabel. However, Ruby wants to move slowly, take her time, and that's understood. After all, like their other guest, Elena can very much isolate herself and not ask for help, company, or anything like that, and she doesn't like being pushed too much either.
Fantasy Island's Guaranteed Satisfaction Policy – Isabel, Rachel, Reginald, Elena, Ruby
But, getting to Isabel's specific fantasy, the Island decides to allow her into the past and to meet the author of the book she has Elena and Ruby obsessed with. Said woman, Rachel Coldwater, is queer in a marriage of convenience with a man named Reginald, who represents her work. Upon learning this, Rachel is fuming yet, those are the times.
However, while the anger doesn't completely subside, she becomes so enamored with Rachel that it no longer is at the forefront of her mind. Then, when you add the feelings being reciprocated? Well, Isabel has no desire to leave – which is seen as a potential problem. One Ruby is called onto to help, but Elena allows Isabel to stay in the past and forego all she'll leave behind after thinking it over.
Things To Note | Question(s) Left Unanswered
Question(s) Left Unanswered
Are people allowed to talk about what happens on Fantasy Island?
For those like Isabel, who stay behind, how is that handled? Heck, even in the case of Ruby?
What We Could Happen Next
With the finale being the next episode and it appearing someone isn't going to like their fantasy, it seems we may get a touch of the horror aspect the Island is capable of.
Us getting an idea of what led Elena to choose the Island back, rather than say no and stay with her fiancé and previous life.
Review
Highlights
Feeling Like The Island Is Pushing Ruby And Elena To Open Up More
As much as Fantasy Island seems like an episodic show that you can jump into at any time, like many which has a constant stream of guest actors, a lot of what the guests go through is connected to the main cast. Back and forth, we see guests who represent the flaws or struggles Ruby and Elena go through, and this episode is no different.
Granted, you can see Ruby pushed upon far more since Isabel going after who or what she wants was made very clear. However, I'd say Brian not isolating himself so much, learning to work things out with people, and reconciling with his past is something Elena likely needs to do.
I wouldn't say she is as bad as Brian, yet we also don't know if Elena has gone through any trauma. The only thing we know is that she can be cordial, social for the sake of her job, but otherwise, she isn't necessarily big on group activities.
Fantasy Island Directory
| | |
| --- | --- |
| Character Guide | Created |
| Collected Quotes | Not Created |
| Season Reviews | Not Created |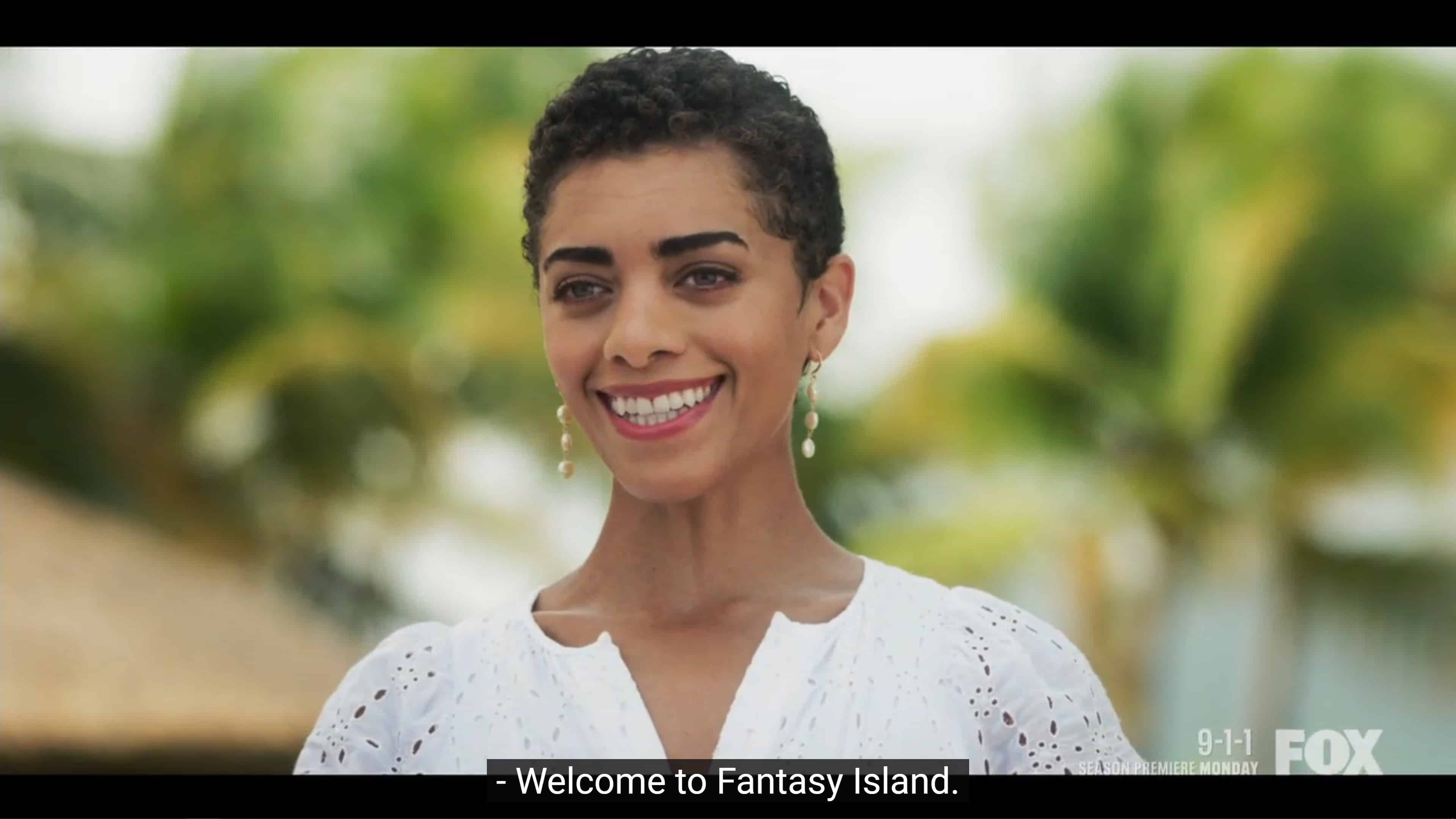 Fantasy Island: Season 1/ Episode 7 "The Romance & The Bromance" – Recap/ Review (with Spoilers)
Trajectory: Plateau
As we head into the finale, admittedly, not much excitement is built into the penultimate episode. However, with incremental progress towards Ruby being ready to explore the life she sidestepped, and Elena being revealed to us through guest stars, the finale will be bittersweet.
Highlights
Feeling Like The Island Is Pushing Ruby And Elena To Open Up More