House of the Dragon: Season 1 – Summary/ Review (with Spoilers)
With being story-driven more than character-driven, "House of the Dragon" may seem like it has learned from its predecessor, but in reality, it is simply taking a different approach.
Aired (HBO Max)
8/21/2022 – 10/23/2022
Created or Developed By
Ryan Condal, George R.R. Martin
Based On
The novel Fire & Blood by George R. R. Martin
Executive Produced By
Miguel Sapochnik, Ryan Condal, George R. R. Martin, Ron Schmidt, Jocelyn Diaz, Sara Hess, Vince Gerardis
Genre(s)
Action, Adventure, Drama, Fantasy, Romance, Young Adult, Historical
Noted Characters
Teen Rhaenyra
Milly Alcock
Adult Rhaenyra
Emma D'Arcy
Viserys
Paddy Considine
Daemon
Matt Smith
Rhaenys
Eve Best
Otto
Rhys Ifans
Alicent
Olivia Cooke
Laenor
John Macmillan
Adult Aegon
Tom Glynn-Carney
Aemma
Sian Brooke
Adult Laena
Nanna Blondell
Lord Corlys
Steve Toussaint
Mysaria
Sonoya Mizuno
Teen Alicent
Emily Carey
This content contains pertinent spoilers.
Summary
The entire season builds up to the legendary Dance of Dragons story. We're introduced to Rhaenyra Targaryen, who, for most of her life, is the only child who lived of her father's offspring. Because of this, Viserys names her heir to the Iron Throne to spite his brother Daemon. Which would make her the first official queen ruler of the Seven Kingdoms, A feat only her father's cousin, Rhaenys, has ever come close to.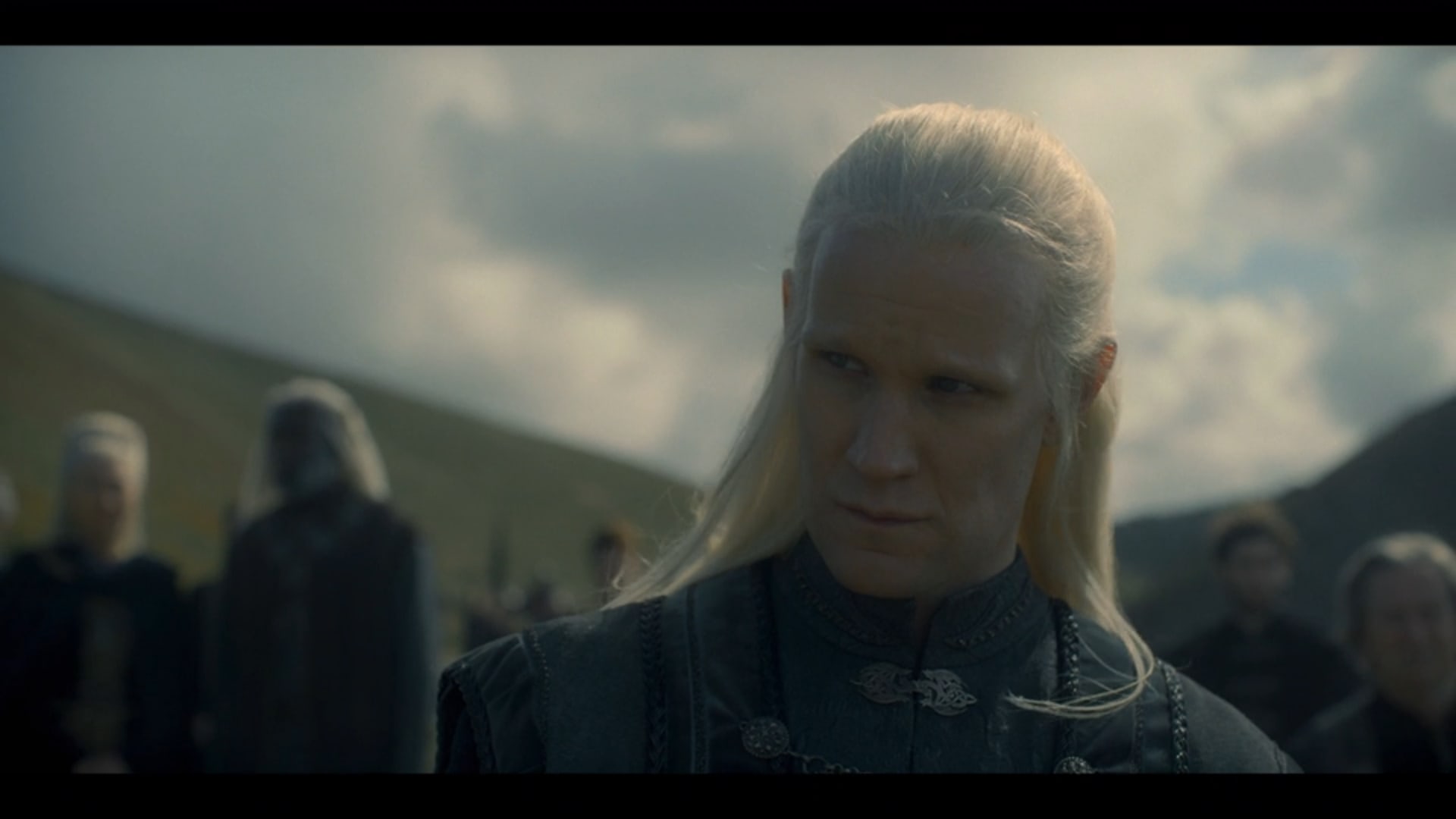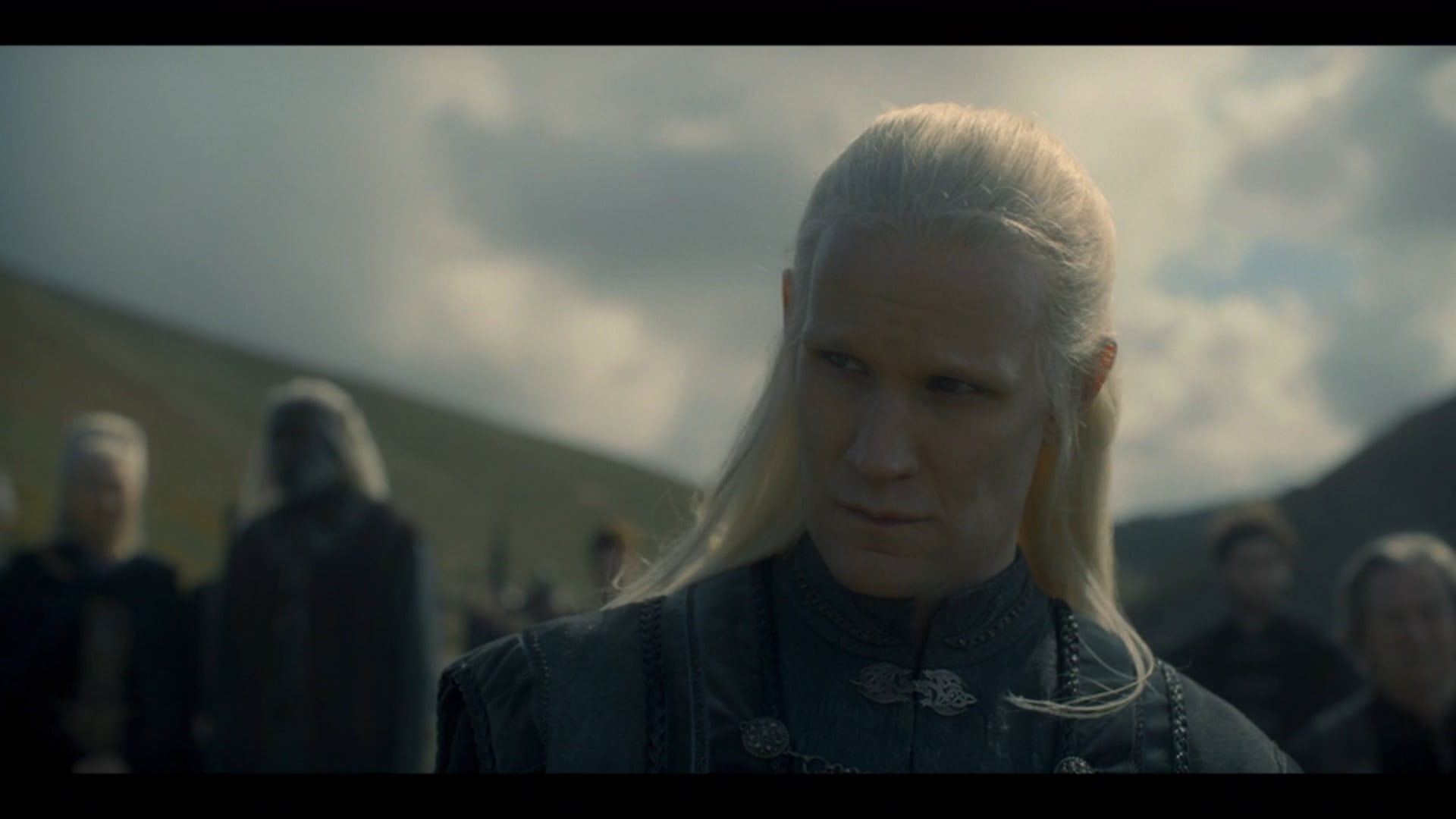 But, as Rhaenys points out, maybe out of jealousy, or giving Rhaenyra a dose of reality, even if people swear themselves to Rhaenyra, that doesn't mean when the time comes, they'll reaffirm their oaths. And damn if Rhaenys doesn't end up right. Mind you, not solely because Rhaenyra is a woman, but because Otto, the hand to the king, pimps his daughter, Rhaenys' best friend at one time, Allicent, to woo, marry, and bed the king. She gives him multiple sons, and so comes the need to question whether Rhaenyra needs to be an heir anymore.
However, to make matters worse, Rhaenyra never really grasps the politics of life beyond the Red Keep. Eventually, she graduates from cupbearer to having a seat at the table, but her understanding of politics barely extends past marrying off her children for peace. And to add insult to injury, her children are clearly bastards and not of her husband, Laenor, who is 100% gay, and seemingly without interest in consummating his marriage and creating heirs.
Yet, in the end, Rhaenyra's best friend lands what can be considered the killer blow. On Viserys' death bed she hears that her son, Aegon, should be king, and despite that being the man's last words, and him clearly not in good health, she runs with the idea that the king changed his mind. So, despite her being the only one to hear these words and having no witnesses, that is all her father needs to usurp Rhaenyra and fire the first shot in the air, warning of war.
Though, to Allicent's credit, while she did backstab her friend, she didn't want a fight and sent a peace envoy to prevent it. But with one of her sons deciding to pick on his nephew, Rhaenyra's second eldest, as he has his entire life, despite Viserys wanting his family united and loving on one another, the war is triggered. All because of one gruesome death in what should be considered the first battle in the Dance of Dragons.
Things To Note
Review
Our Rating: Positive (Watch This)
Notable Performances, Moments, or Episodes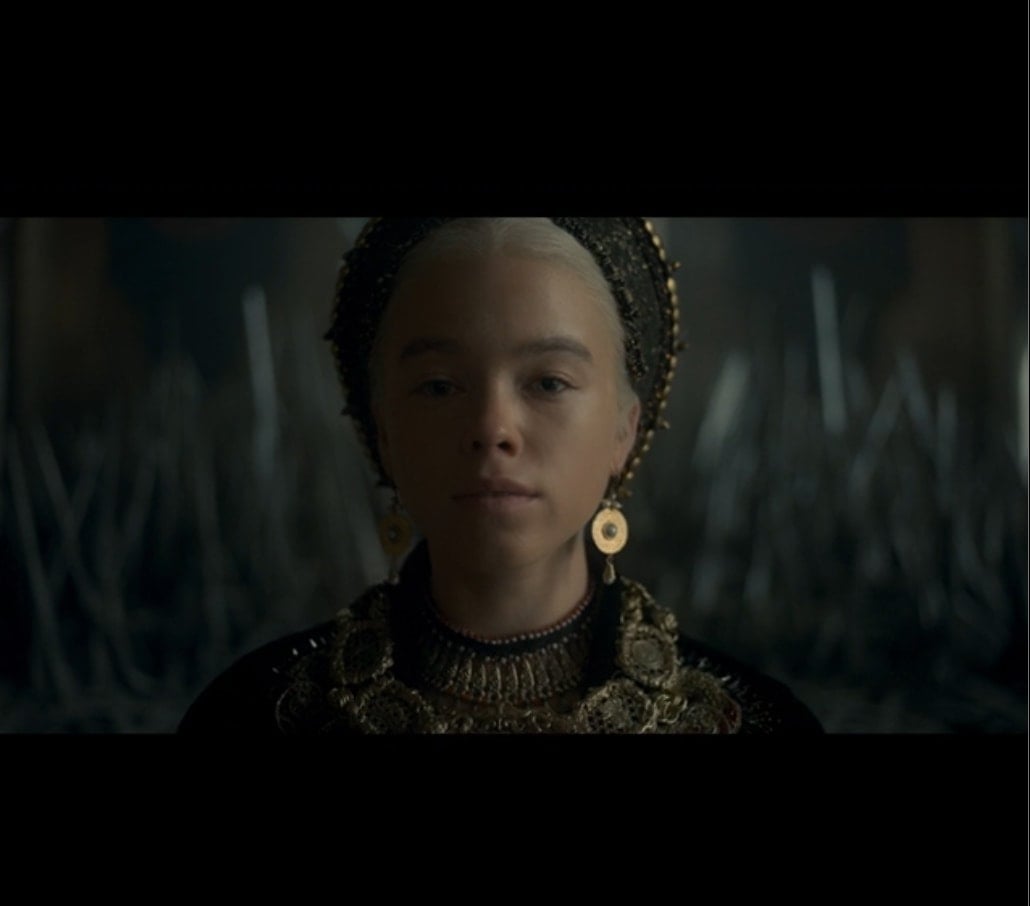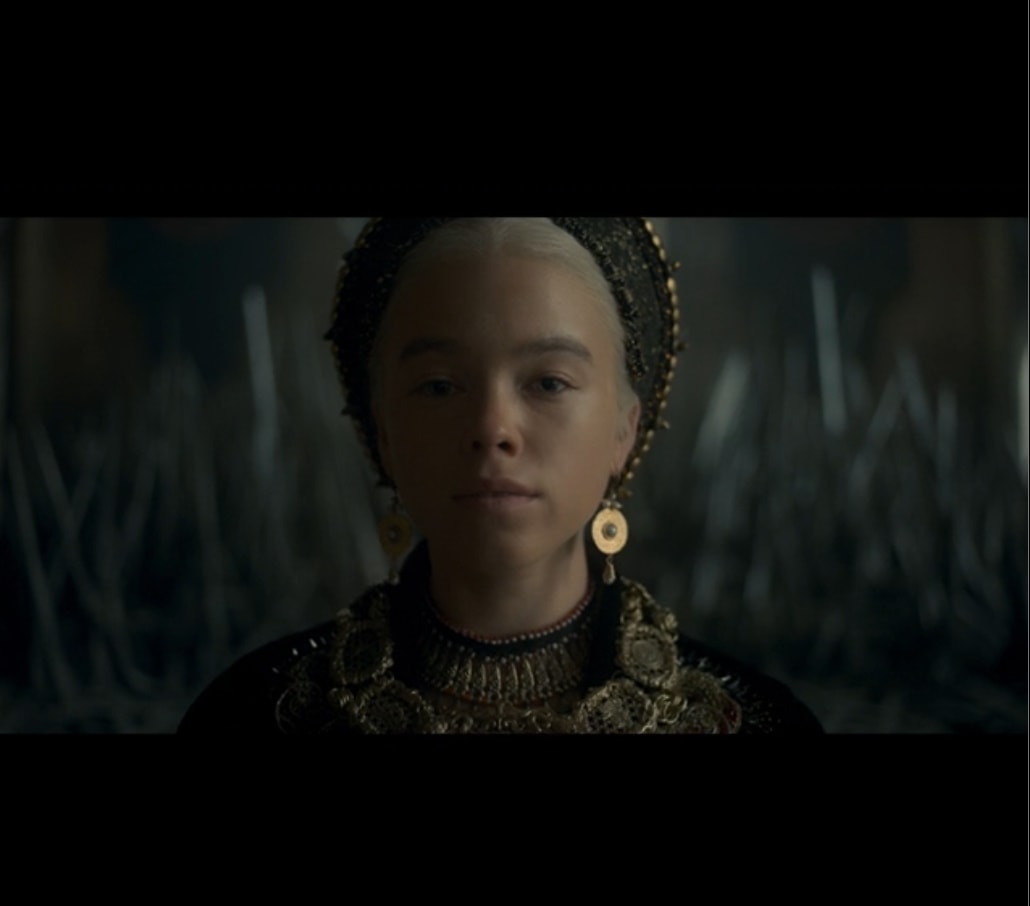 Milly Alcock as Rhaenyra may have seemed like an evolved form of Arya, with some Daenerys mixed in, but her charisma left a void the show has yet to fill.
Episode 3: Daemon creating an opportunity for the battle of the Stepstones to be won
Episode 7: Rhaenyra allowing Laenor to escape the life their parents forced them into so he can experience joy and live as he pleases with his partner
Paddy Considine's performance, especially in Viserys' later years, as he questioned his legacy and struggled with the idea of dying without his house in order
Highlights
It's Less About Brutalizing Women
In "House of the Dragon," violence against women, be it rape or physical violence, is swapped out for graphic childbirths or birth being treated as the ultimate punishment. We see this with Rhaenyra's mother, Aemma, Rhaenyra giving birth to a stillborn child in the final episode, and Laena killing herself so that she doesn't have to suffer a similar, deadly, medieval c-section as Aemma did.
In some ways, you could perhaps see this as an improvement, even though Daemon does kill his wife, but being that "Game of Thrones" as a franchise has a need to be violent, and very few notable characters die or are notably harmed this season, it seems the death of mothers and babes had to replace men having their heads chopped off and other shocking moments we got in season one of the predecessor of "House of the Dragon."
More Diversity
While it is claimed there are no checkboxes in terms of making House Valyrian Black, it is nonetheless appreciated to see Black people, with white locks, be regal and not have a false sense of power. Lord Corlys, master of the seas, had a seat on the council, his family had dragons and the kind of ambition that made a lesser house a key one to the king.
And while there was no clear representation of Latinos, and the most notable Asian character, Mysaria, was a sex worker turned information broker, we're already doing far better than "Game of Thrones."
Viserys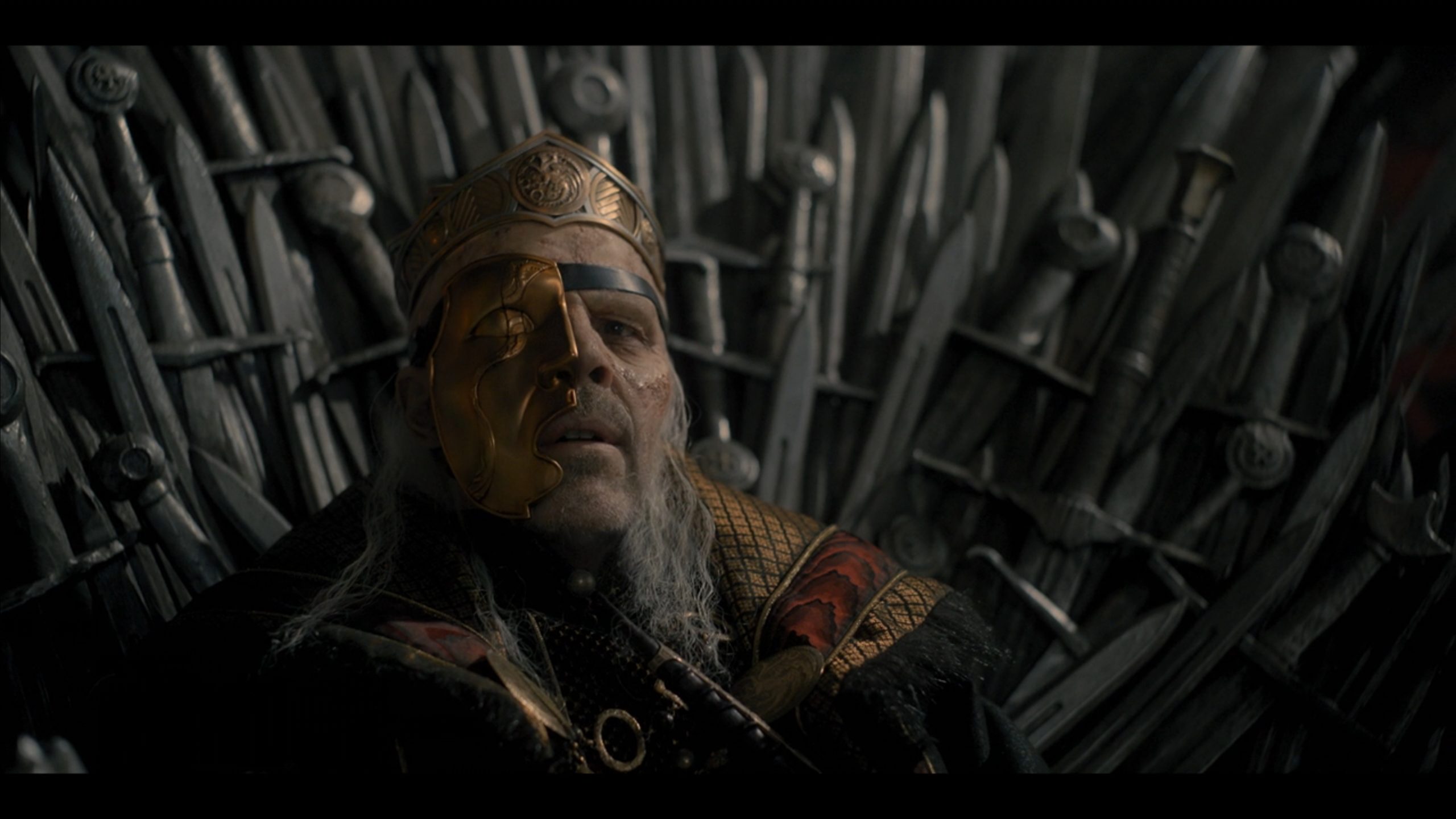 Fathers who mean well yet ultimately are foolish are a staple in the franchise. Viserys just wanted the peace he inherited, the family he bore, to be eternal. His reign started with a shakeup that denied his cousin the throne over her sex, and yet no war broke out, and while there were skirmishes in the Stepstones, minimal blood was shed.
So to watch Viserys, a loving father, who struggled with his own responsibility, and that he had to coerce on his daughter, go back and forth between beloved and abandoned was sometimes hard to watch. Especially since his dying days, despite his immense pain, were all dedicated to mending the divide between his daughter, from his first marriage, and his new wife, her father, and his new children.
On The Fence
It's More So Story Driven Than Character Driven
While there is no denying the performance of Paddy Considine and Matt Smith to a point, it is easy to see them as supporting roles. The true stars are Rhaenyra and Allicent, but, thanks to time jumps, you cannot grasp a character but rather their story. For how Milly Alcock and Emily Carey carry Rhaenyra and Allicent is very different than Emma D'Arcy and OIivia Cooke. Milly Alcock, as noted above, had the presence of a lead character and had everything you could need. In comparison, D'Arcy, while able to give a wonderful performance, didn't pop on screen and really command your attention.
Then, on the flip side, while Emily Carey blurred into the background, Olivia Cooke gave a nuanced and notable performance as a woman torn between her faith, justice, and this friendship that was the bedrock of her childhood. And because of the lead characters' time jumps and lack of notable supporting characters, even as they plot and planned, "House of the Dragon" became far more about the building blocks that led to the Dance of Dragons than those who participated in it. Which ultimately left the stakes low throughout the season until the season finale finally made it seem things would pick up.
[ninja_tables id="69249″]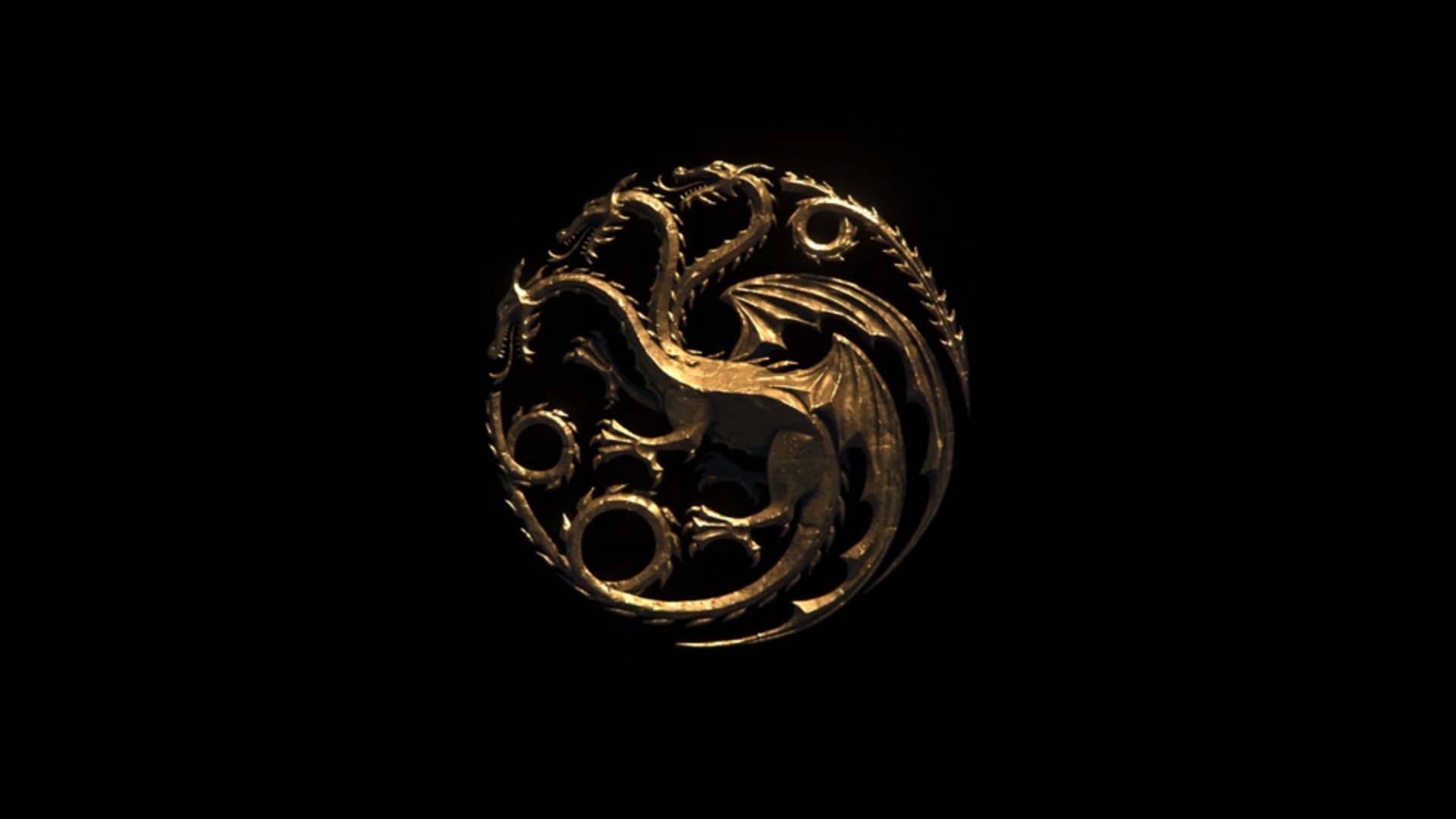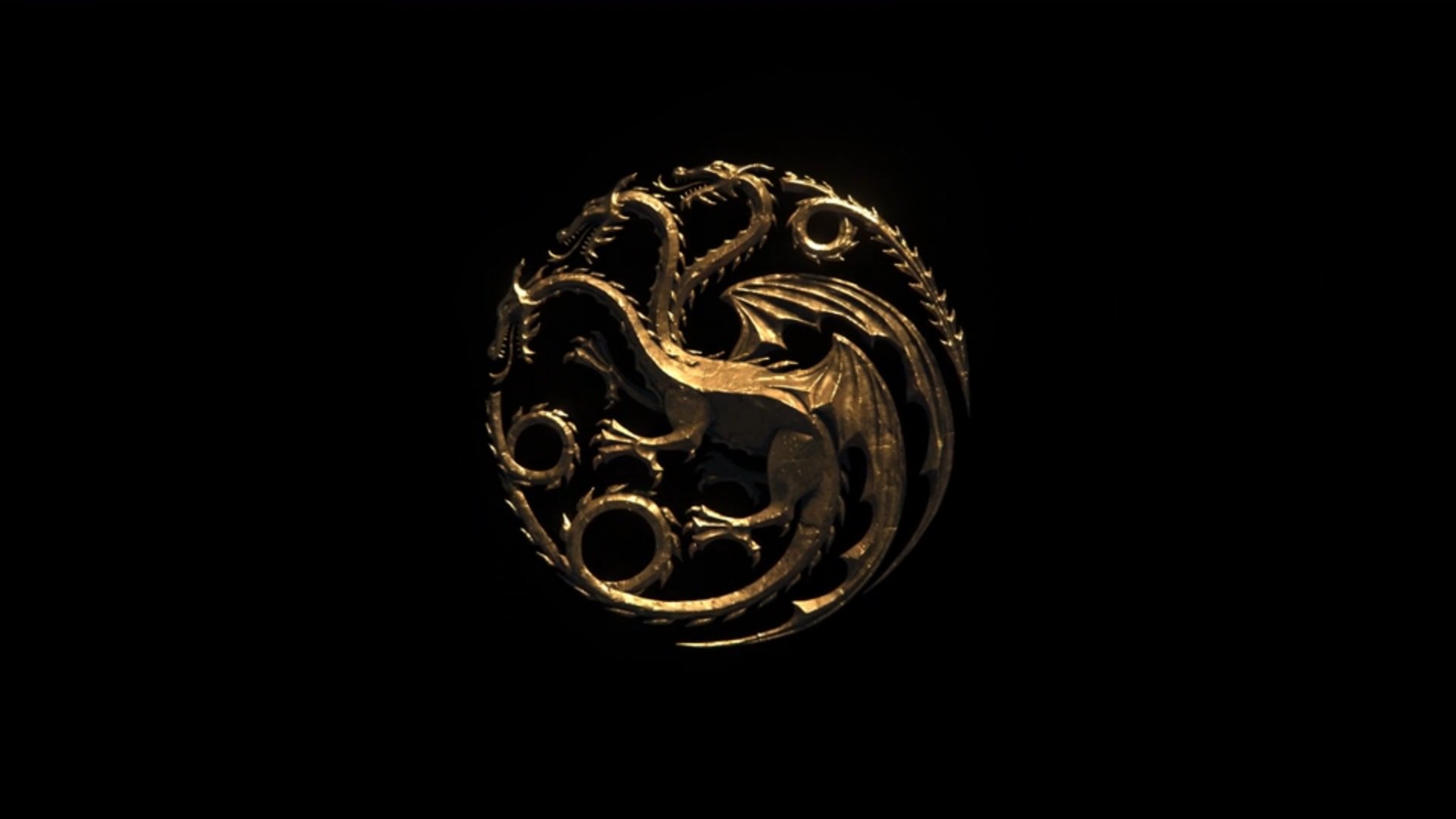 House of the Dragon: Season 1 – Summary/ Review (with Spoilers)
Overall
"House of the Dragon" may deserve praise for stripping away easy-to-make water cooler moments and focusing more on its story, but in an effort to skirt controversy, it gives what is almost a dull season due to lacking multiple characters who can command the screen, and not blur into the ensemble. Never mind, viewers being left waiting for the big event, the Dance of Dragons, with few notable moments to make the wait seem worth it.
Highlights
Viserys
More Diversity
It's Less About Brutalizing Women
Disputable
It's More So Story Driven Than Character Driven
Related Topics:
Action
,
Adventure
,
Drama
,
Emily Carey
,
Emma D'Arcy
,
Eve Best
,
Fantasy
,
Fire & Blood
,
George R.R. Martin
,
HBO
,
HBO Max
,
Historical
,
House of the Dragon
,
House of the Dragon: Season 1
,
Jocelyn Diaz
,
John MacMillan
,
Matt Smith
,
Miguel Sapochnik
,
Milly Alcock
,
Nanna Blondell
,
Olivia Cooke
,
Paddy Considine
,
Rhys Ifans
,
Romance
,
Ron Schmidt
,
Ryan Condal
,
Sara Hess
,
Sian Brooke
,
Sonoya Mizuno
,
Steve Toussaint
,
Tom Glynn-Carney
,
Vince Gerardis
,
Young Adult