"My Best Friend's Exorcism" is a run-of-the-mill horror film that lacks scares but does attempt to have a sweet friendship at its center.
Director(s)
Damon Thomas
Screenplay By
Jenna Lamia
Based On
My Best Friend's Exorcism: A Novel by Grady Hendrix
Date Released (Prime Video)
September 30 2022
Genre(s)
Comedy, Fantasy, Horror, Young Adult, Historical
Duration
1 Hour 37 Minutes
Content Rating
Rated R
Noted Cast
Abby
Elsie Fisher
Gretchen
Amiah Miller
Margaret
Rachel Ogechi Kanu
Wallace
Clayton Royal Johnson
Glee
Cathy Ang
Christian
Christopher Lowell
This content contains pertinent spoilers.
Film Summary
It's the 80s, and the "Just Say No" campaign has rolled out, and Boy George is considered one of the dreamiest around. But, for Abby and Gretchen, while thinking of boys, if not outright men, is a pastime, their friendship is what they truly value. Especially since Margaret has gotten a boyfriend, Wallace, who is a bit of an ass, and Glee? Well, she's nice, but neither Abby nor Gretchen see her as their favorite person.
But, with Gretchen soon to move, any and all efforts to hang out as much as possible are taken, especially away from their strict Catholic high school and all the limits imposed there. However, during a night at a local lake, Abby and Gretchen go to a haunted cabin, and unfortunately for Abby, something gets Gretchen and turns her best friend into a demon hellbent on ruining her life and recruiting others to join in on the fun.
Things To Note
Why Is "My Best Friend's Exorcism" Rated R
Dialog: Cursing
Violence: During the exorcism, there are violent moments, Gretchen commits self-harm, there is graphic imagery when a worm comes out of Margaret, and Wallace hitting Abby
Sexual Content: Nope
Miscellaneous: Drinking, Projectile Vomiting, and Drug Use
Character Descriptions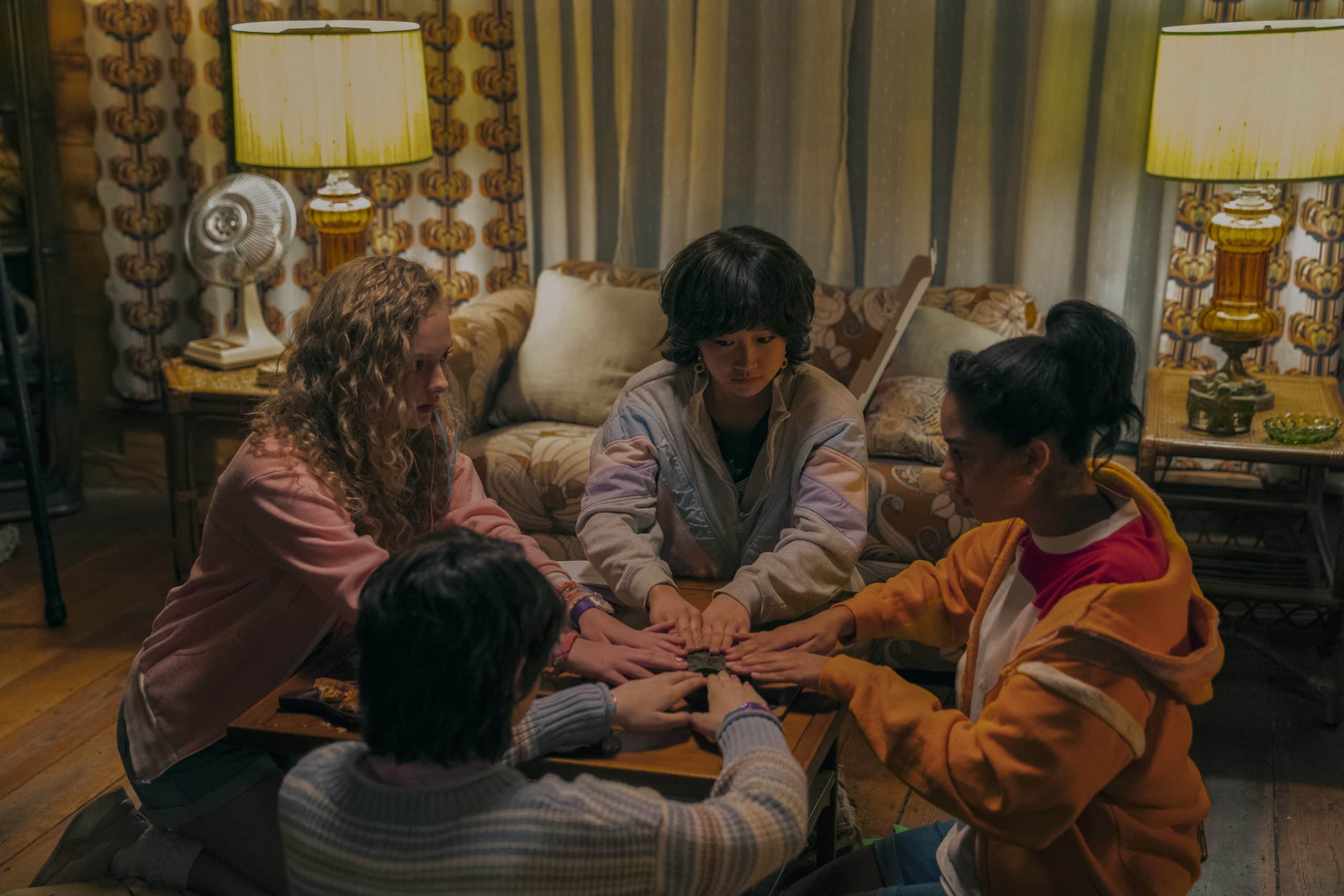 Please Note: This character guide is not an exhaustive list of every cast member, and character descriptions may contain what can be considered spoilers.
Abby
Abby is a young lady who was lucky enough to get a scholarship to go to a local Catholic school, despite being Jewish, and it is there she finds herself getting to hang with her best friend Gretchen and get some relief from 80s teen years. Especially an 80s teen with acne and no Accutane.
Gretchen
One of Boy George's biggest fans, Gretchen is Abby's best friend whose upcoming absence is a drain on Abby's joy for while the two have other friends, Gretchen and Abby are so close that Gretchen would have Abby live with her, even if she was married.
Margaret
Margaret is one of the first of her group to get a boyfriend, Wallace, and has been known to have weight issues for a long time.
Wallace
Wallace is Margaret's boyfriend, who isn't a good guy at all. In fact, it seems he is with Margaret mainly because he can manipulate her, and she puts up with his antics.
Glee
Glee is a follower with a peanut allergy who has a secret the other girls don't know.
Christian
Christian is a member of a performing family with a Christian message that might be a little more touched, in an anointed way, than his older brothers.
Review
Our Rating: Negative (Acquired Taste)
Highlights
The Friendship Driving It All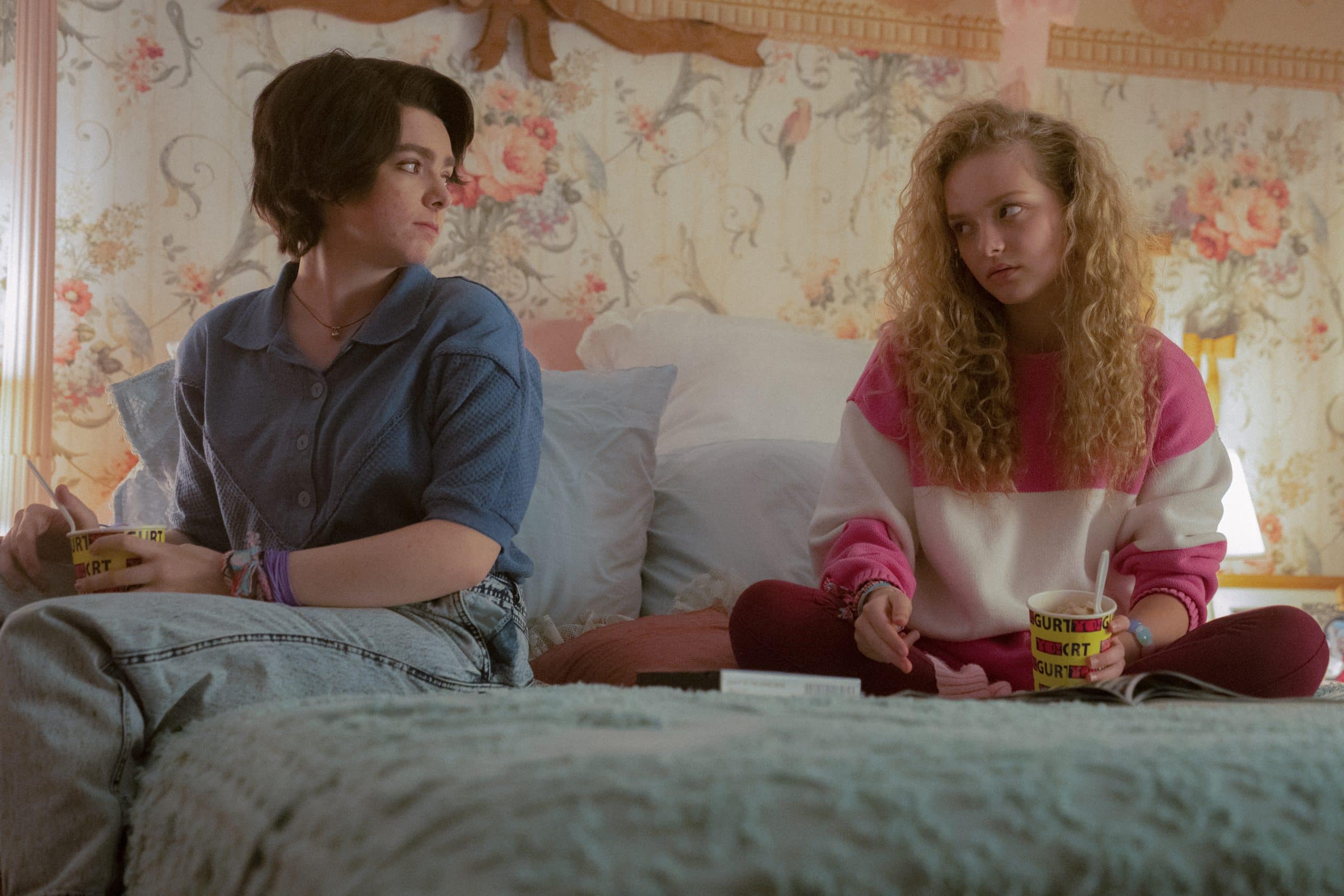 What saves "My Best Friend's Exorcism" is Abby and Gretchen's friendship. The horror element, as noted below, doesn't add anything notable to the film, and the humor is by no means something that has universal appeal. However, Abby's desperation to save her best friend, even if it means drugging her, kidnapping her, and having an exorcism done by an amateur? Even after Gretchen does everything she can to ruin Abby's life, it allows us to understand the meaning of friendship.
Now, this isn't to say this is the kind of friendship that will move you to tears. However, considering all Gretchen does when possessed and how much Abby worries about her, to the point of thinking she has PTSD from being assaulted, there is enough emotion there for you to understand Abby forgiving Gretchen's abuse.
Low Points
The Horror Elements
There is absolutely nothing scary about "My Best Friend's Exorcism." Fans of your average R-rated horror film will find this all tame. In fact, even the more graphic scenes, like Gretchen stabbing herself in the hand when Abby rejects her, while there is blood and you could imagine this not being made for children, I'd submit, minus moments like that, this could be seen as a hard PG-13.
On The Fence
The Jokes
"My Best Friend's Exorcism" has very subjective humor. At best, you may chuckle, but it isn't knee-slapping, you can barely breathe kind of humor. More so, certain situations, mainly thanks to Christian, may make you smile or be deemed comical, especially during Gretchen's exorcism.
Movie Directory
On The Radar
---
Ratings
---
Special Categories/ Tags
---
Affiliate Link(s)
Links contain affiliate links which, If you make a purchase, we'll earn a commission from the company.
New Movie Releases
- Amazon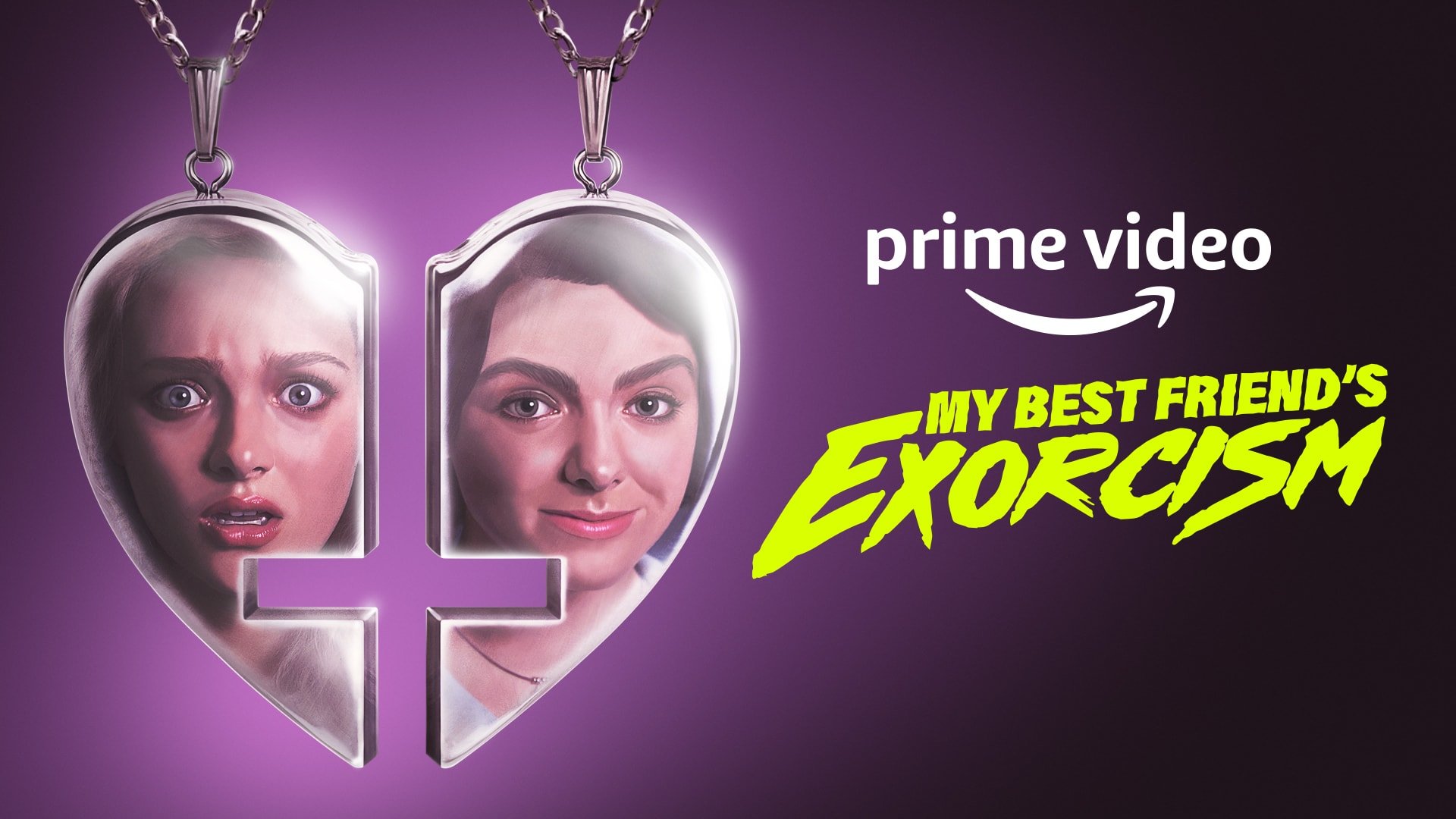 My Best Friend's Exorcism (2022) – Movie Review/ Summary (with Spoilers)
Overall
"My Best Friend's Exorcism" doesn't have much to offer. Yes, its central friendship is worthy of note, but it isn't top class, #FriendshipGoals. It's just the one positive thing worth mentioning in a horror comedy that reminds you why the combination of the two words rarely fosters the idea any film with those labels are good. And in the case of "My Best Friend's Exorcism," it lacks any notable horror elements, or truly notable comedic moments, to be anything but a quantitative release for Prime Video to make it so they have a consistent stream of new titles.
Highlights
The Friendship Driving It All
Disputable
The Horror Elements
The Jokes