More Than I Remember (2022) – Review/ Summary (with Spoilers)
"More Than I Remember" presents a less palatable version of why people immigrate, in animated form, but is no less a story to behold.
---
This content contains pertinent spoilers.
Film Summary
At 14 years of age, Mugeni's life was forever changed when her village was invaded and razed. From then on, she found herself a refugee, reliant on the kindness of strangers and officials to find the kind of stability needed to take care of herself and seek out if anyone she knew, specifically her family, survived.
Character Descriptions
Please Note: This character guide is not an exhaustive list of every cast member, and character descriptions may contain what can be considered spoilers.
Mugeni
Originally, Mugeni was a girl from a small village community, where everyone knew everyone, and it was like having an extended family member in each home. However, after the village was attacked and burned down, she found herself heading east and eventually to the United States to learn, grow, and even find the stability needed to seek out whether she was an orphan or simply just far from her known relatives.
Review
Our Rating: Positive (Worth Seeing) – Recommended
Highlights
A Story Not Frequently Seen In Animation
While still fairly recent, "Encanto" presented us with a similar immigration story, featuring a family displaced by fighting, "More Than I Remember" doesn't have music and comical characters to lighten the mood. This isn't to say Mugeni's story is one tragedy after another and purely about human suffering. That isn't the case at all.
More so, stripped of fantasy and music, "More Than I Remember" may not be palatable for children to consume and lessons easily taught, but it does surmise one experience with being a refugee in a way which is much needed. Mugeni's story of resilience, hopping from country to country, knowing no one, not even the language, pulls on your heart strings. Add in not knowing whether her parents and siblings lived or died and having to rely on the kindness of strangers, and it creates a tale that so rarely features Black faces.
It makes it feel like "More Than I Remember" expands not only the narrative of what a refugee looks like and their stories but also the importance of having programs that welcome people rather than a nationalist point of view.
[ninja_tables id="46802″]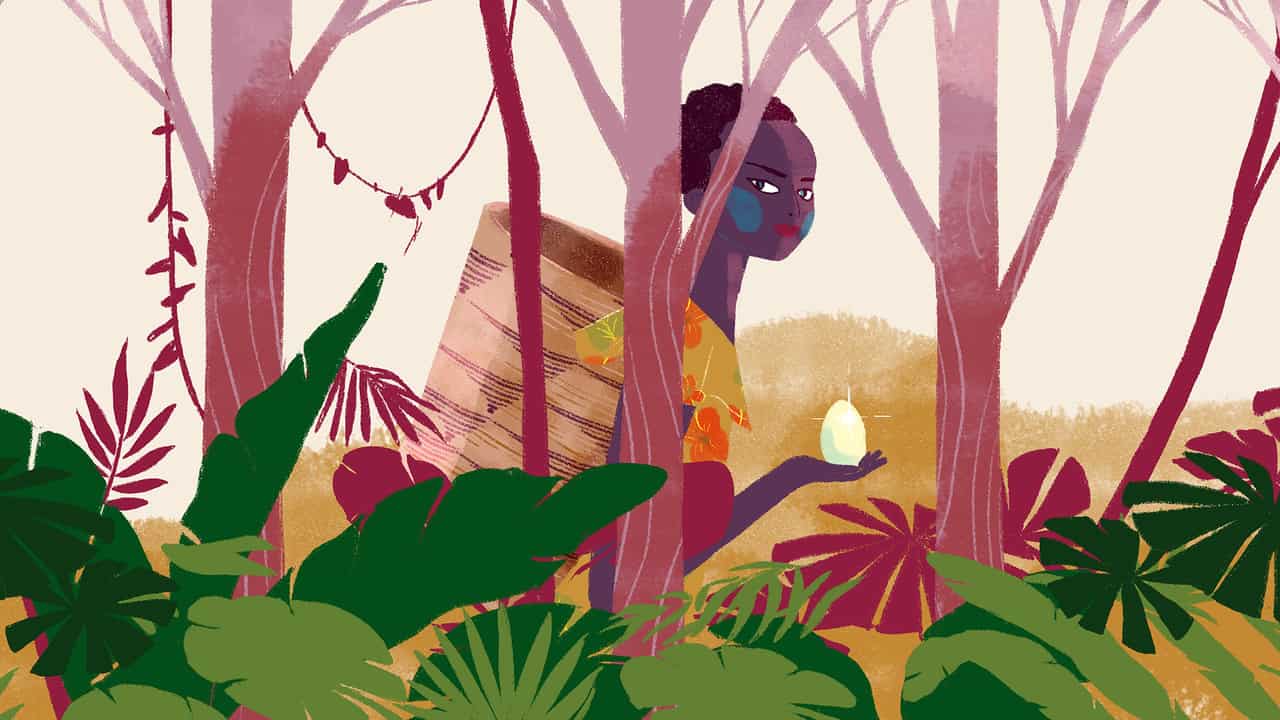 More Than I Remember (2022) – Review/ Summary (with Spoilers)
Overall
"More Than I Remember" feels like a necessary piece to illustrate what it means to be a refugee, whether Mugeni's age or any, and have to adapt and change who you are to survive, and potentially thrive, far away from a place with any semblance to what you've known as home. All with the type of perseverance and grace that holds people, groups, and even governments accountable, but never a point to dwell on.
Highlights
A Story Not Frequently Seen In Animation
Related Topics:
Action
,
Adventure
,
Amy Bench
,
Animation
,
Biopic
,
Carolyn Merriman
,
Drama
,
Film Festival
,
Mugeni Ornella
,
Not Rated
,
Tribeca Film Festival
,
Young Adult