Cold Copy (2023) – Movie Review and Summary (with Spoilers)
Tracee Ellis Ross continues to push beyond her comedy empire with the kind of role which deserves to be in awards contentions.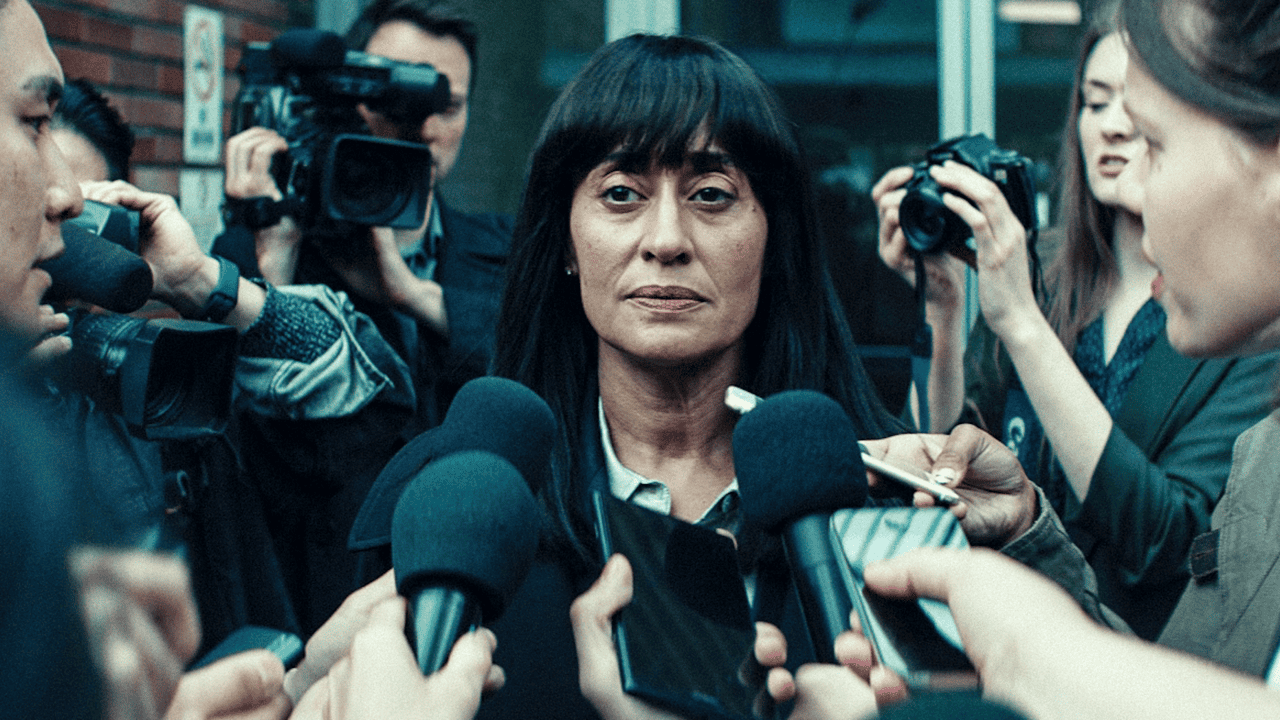 Film Summary
Images and text in this post may contain affiliate links. If a purchase is made from those sites, we may earn money or products from the company.
Mia originally wanted to be the kind of journalist who pursued the truth and was an honest reporter. However, as Diane Hagar is her idol and later her professor, her approach transforms. To win over her hero, she takes advantage of a young man named Igor and shows how low she will go for some semblance of success.
Character Descriptions
Please Note: This character guide is not an exhaustive list of every cast member, and character descriptions may contain what can be considered spoilers.
Mia
Mia is a journalist student who has a certain hunger. No, she doesn't work for the school paper, intern anywhere, or have a job to help support herself. But she wants to become a newscaster, do investigative journalism, and get the truth out there.
Diane
Diane is a newscaster associated with the TFN program whose style of journalism often has an angle where she pushes for her version of the truth vs. just presenting the facts.
The Actor Is Also Known For: Her Role in "Girlfriends," Her Role in "Black-Ish" and Her Role in "The High Note."
Igor
Igor is the only son of an executive and a popular children's book author who is in a strange place in life. Due to his father not playing an active paternal role, Igor is often on his own, wandering the streets, inconsistently going to school, and seemingly searching for some sense of belonging.
Review
---
Community Rating:
---
Our Rating: Positive (Worth Seeing)
Notable Performances or Moments
Tracee Ellis Ross
Through Ross' storied career, many of us have become well aware of her comedic talents. Whether it is "Girlfriends" or "Black-ish," Ross has spent decades as an award-winning comedic actress. However, there has increasingly been a shift. "The High Note" felt like an introduction, a beginning, and with "Cold Copy," we come to Ross reaching her stride.
For as Diane, Ross is able to tap into her comedic timing and abilities as much as hone in on a more dramatic role. In a way, it feels like she is easing her way into something serious while giving the audience what they expect. But, with Diane sarcastic, if not outright mean, this isn't the silly comedy you might be used to and truly shows the underrated talents of Tracee Ellis Ross.
I'd even say this kind of role could become as much a part of her rundown of characters as Rainbow or Joan.
Bel Powley
It could be easy to see Powley in a similar light to Dakota Johnson in "The High Note" as a young actress benefiting from Ross' star power and recognition for marketing while they get more screen time than expected. But Powley truly earns her place and makes the perfect adversary for Diane.
In many ways, Mia continues to prove that as many diversity initiatives and other advocacy programs exist, there may never truly be an end to groups who don't identify as cis white men, feeling like they need to fight like crabs in a barrel. And watching Powley manage Mia's insecurities, jealousy, envy even, and channel that into an ever-loosening sense of morality for accomplishments and success builds her up as a character.
I would even say, as it becomes clear that Diane sees something in Mia, it makes Mia's note-taking of Diane's personal life, how she speaks to people, and how their relationship shifts all the more notable. For you can see she is trying to learn from Diane's mistakes, figure out her weaknesses, and keep it in her back pocket – which makes when she has to pursue what she sees as a comeuppance all the better.
Highlights
Jacob Trembly
While Trembly isn't new to dramas, what makes this one different is he isn't operating as someone's kid. His thoughts, feelings, and sense of individuality are made apparent from the start. Then, watching him and Powley becomes a real test of Igor and Mia's relationship, especially as it sets up the question of how low Mia will go when it comes to a kid who tragically, like her, lost his mom. Of which, with Igor holding onto hope and the blessing of what his mom named him, you can see a part of him needs Mia to be a good person for him to function. So to betray this kid for her career means doing the kind of damage he will not quickly recover from.
The Scenes Of Comeuppance Which End The Movie
In the film, villains can't and won't win. The system which makes them and enables them does, but neither Mia nor Diane can get away with what they've done. But, with that said, their dramatic falls are as entertaining as their rise and truly caps off the film in the best way.
General Information
Director(s)
Roxine Helberg
Screenplay By
Roxine Helberg
Based On
N/A
Date Released (Film Festival – Tribeca Film Festival)
June 11, 2023
Genre(s)
Drama, Young Adult
Film Length
1 Hour 31 Minutes
Content Rating
Not Rated
Noted Characters and Cast
Diane Heger
Tracee Ellis Ross
Mia Scott
Bel Powley
Igor Nowak
Jacob Tremblay
Things To Note
Why Is "Cold Copy" Rated Not Rated
Dialog: Cursing Throughout
Violence: N/A
Sexual Content: Nude breast towards the end (of extras – don't get funny ideas)
Miscellaneous: Smoking, drinking, and underage drinking
Collected Quote(s)
Success is not the reward. Success is a resource.
— Diane
Movie Recommendations
If you like this movie, we recommend:
Black Swan
The Devil Wears Prada
You can also check out our movies page for more recommendations and find our latest movie reviews.
FAQs
Why Is the Film Called "Cold Copy?"
It's a journalist term for a news script not previously read by a reporter until the camera is rolling, and this relates to what happens to Mia when her report gets on Diane's show.
How Was The Twist(s) and Ending?
This movie is for you if you crave people who do bad things getting a comeuppance. But does it feel realistic? Not really.
Is There A Mid-Credit or Post Credits Scene?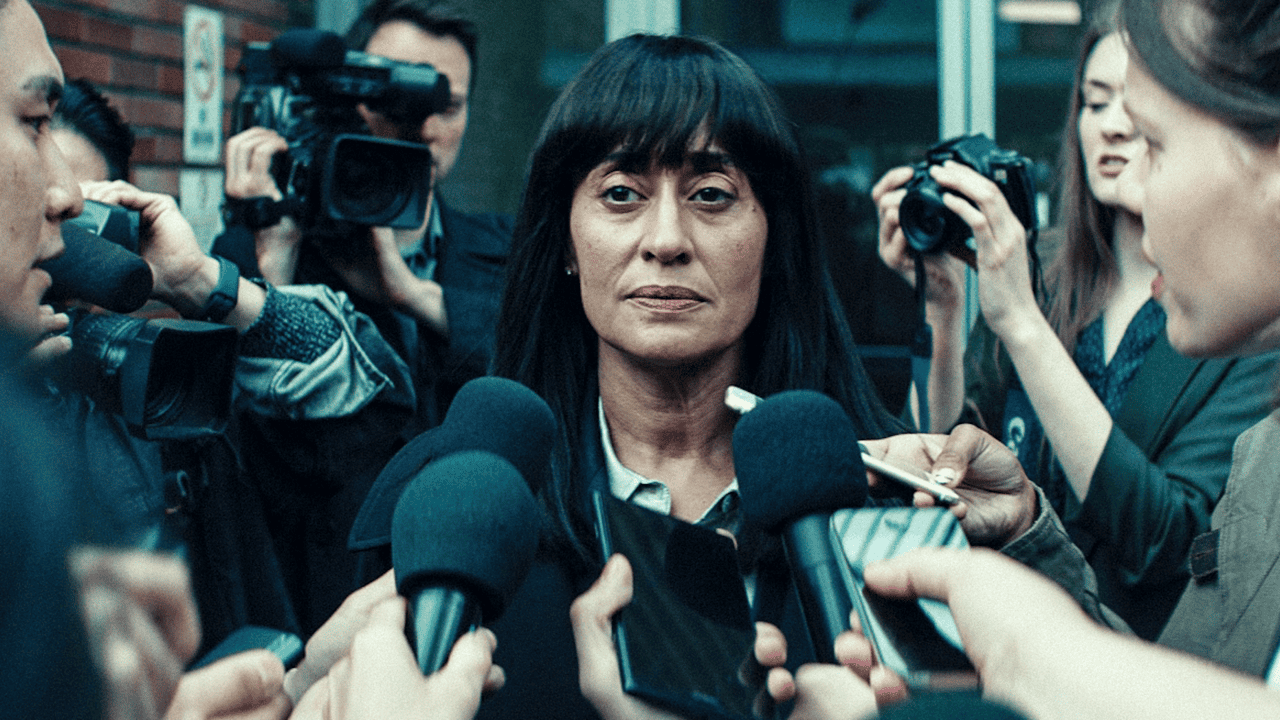 Cold Copy (2023) – Movie Review and Summary (with Spoilers)
Overall
Tracee Ellis Ross, as she saunters into a more dramatic and serious role, doesn't leave what made her famous behind and stands out for allowing us to see a different side of her while giving you what has made her legendary.
---
Follow, Like, and Subscribe
Community Rating: 0.00% (0) - No Community Ratings Submitted (Add Yours Below)