Close Encounters (2023) – Movie Review (with Spoilers)
In this soap opera styled movie, there are so many twists, turns, surprises, and betrayals that, while you'll be able to keep up, you might be left exhausted.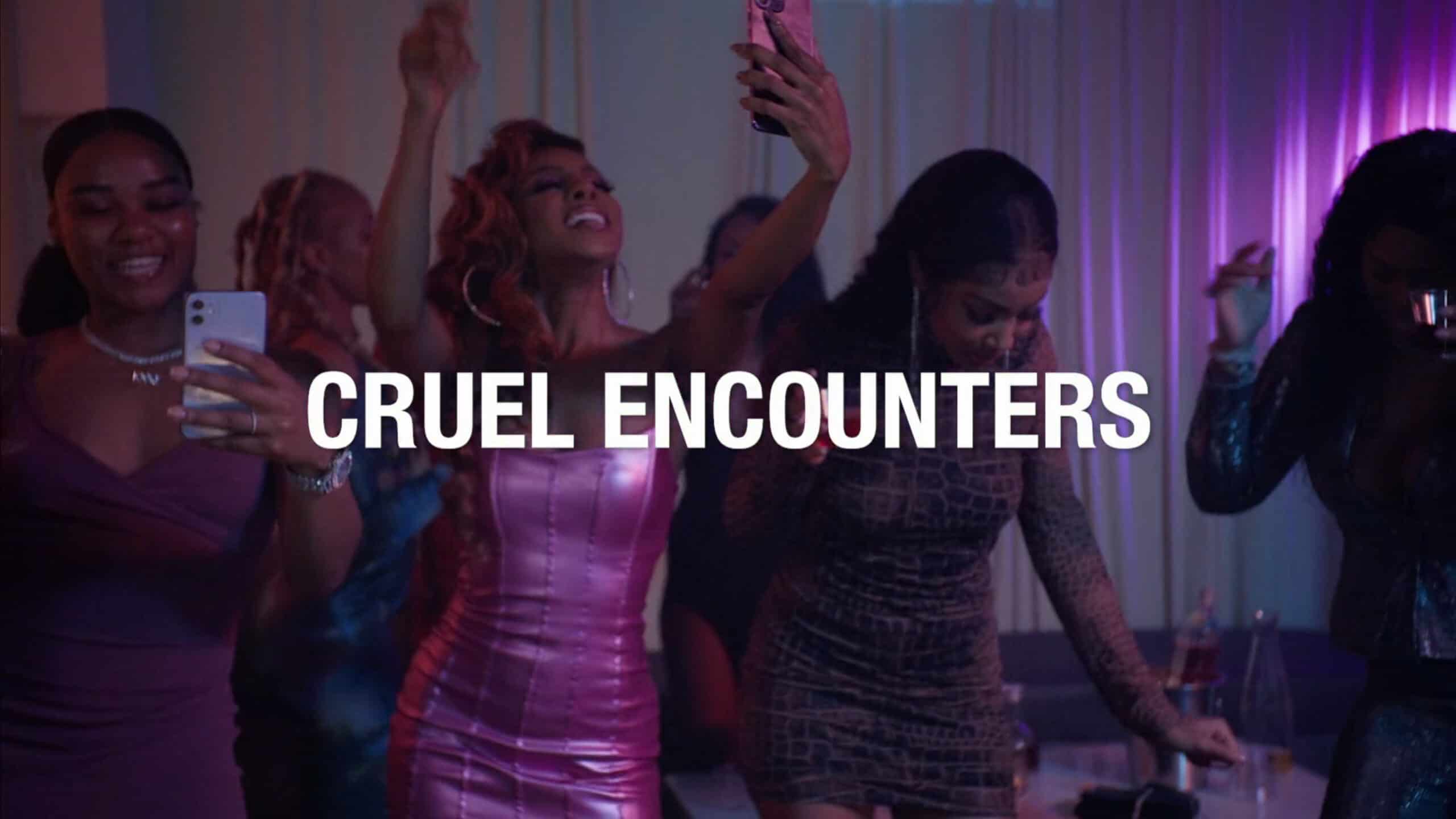 General Information
Director(s)
Roger M. Bobb
Screenplay By
Angela Burt-Murray
Based On
N/A
Date Released (BET Plus)
August 10, 2023
Genre(s)
Crime, Drama, Mystery, Romance, LGBT+
Film Length
1 Hour 31 Minutes
Content Rating
Rated TV-14
Noted Characters and Cast
Dexter
Leon Pridgen
Corynne
Vanessa Estelle Williams
Cameron
Anthony Dalton II
Destiny
Candiace Dillard
Blake
Andre Hall
Laurel
Joyce Glenn
Simone
Diana Lovell
Nathan
Ali Amin Carter
What Is "Close Encounters" Rated And Why?
"Close Encounters" is Rated TV-14 because:
Dialog: Cursing
Violence: Gun violence, stabbing, and minor fights
Sexual Content: Sex scenes that don't involve nudity
Miscellaneous: There is drinking
Film Summary
This content contains pertinent spoilers. Also, images and text in this post may contain affiliate links. If a purchase is made from those sites, we may earn money or products from the company.
Originally, it was assumed that Dexter Elias Reed, CEO of the real estate empire Granite Slate Holding, died in a plane accident. However, no sooner than his wife Corynne takes over as CEO, and his children, Cameron and Destiny, are making plans to take her down and get the company, we're told the accident may have been a murder. However, while the police focus on that, Cameron and Destiny are trying to figure out between their father's best friend and lawyer for 30 years, Blake, Corynne's daughter Laurel, and the head of security, Nathan, who can be an ally, a pawn, or an enemy regarding their end goal.
Character Descriptions
Please Note: This character guide is not an exhaustive list of every cast member, and character descriptions may contain what can be considered spoilers.
Dexter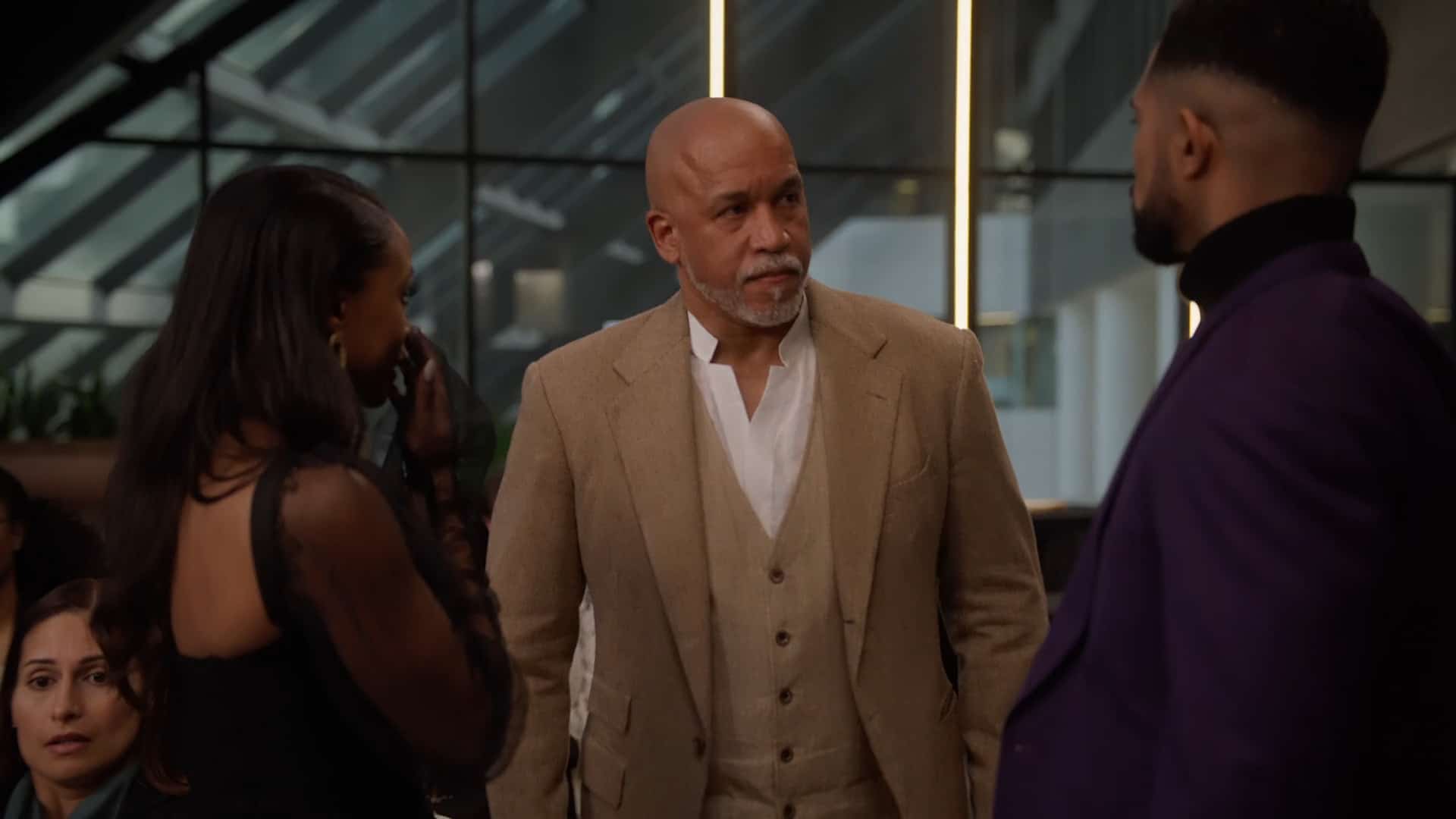 Dexter is the founder of Granite Slate Holding and was a single widow until marrying Corynne. He was known to be far more nice and loving before his first wife died, but after her death, all of his focus was on work and building his empire.
The actor is also known for their role in "P-Valley."
Corynne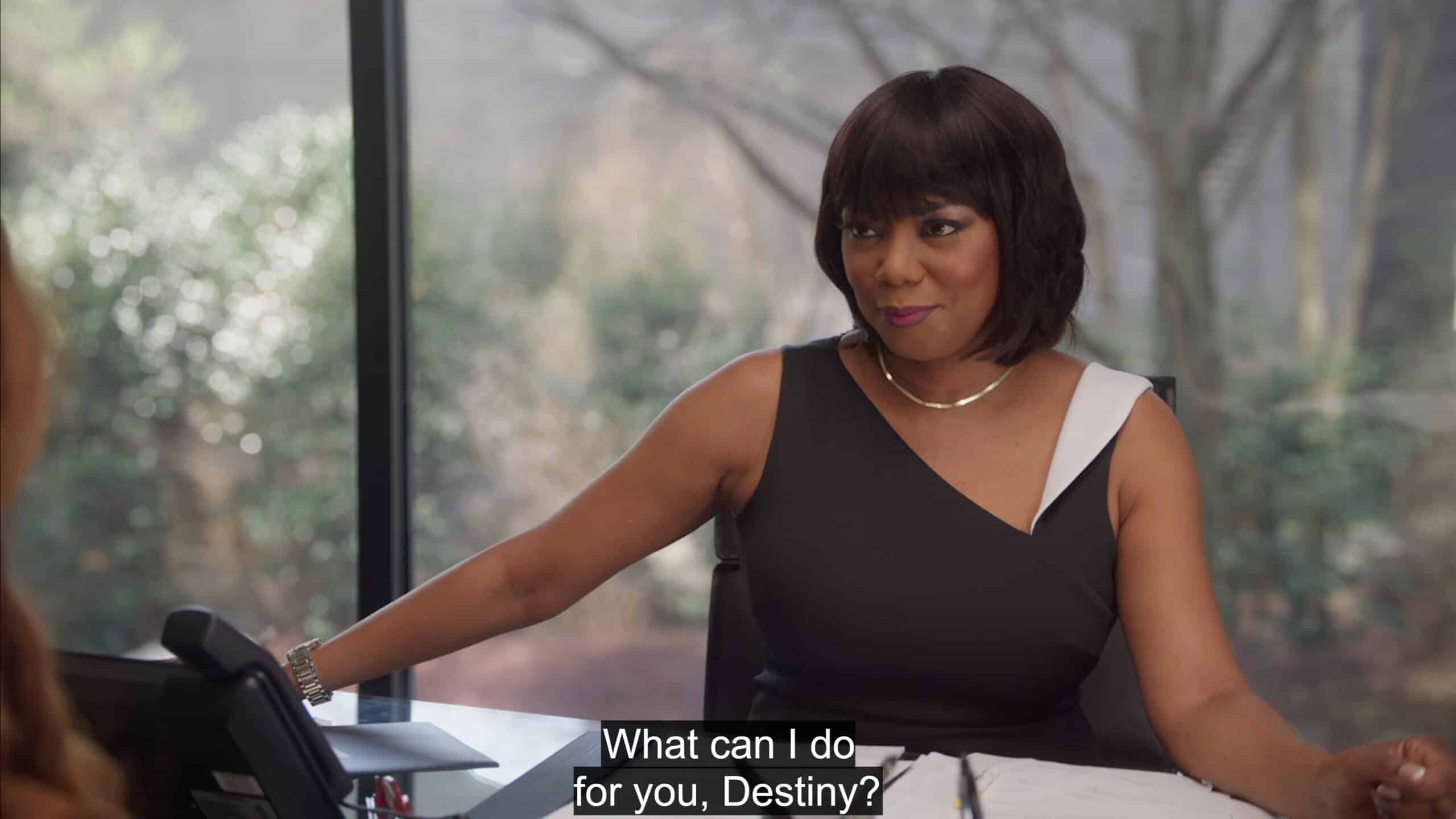 With the passing of her third husband, one could say Corynne isn't lucky in love. However, she is a hustler, so despite the losses she may have suffered because of the death of her recent husband, she is now the CEO of a major real estate company – even over her dearly departed husband's kids.
Cameron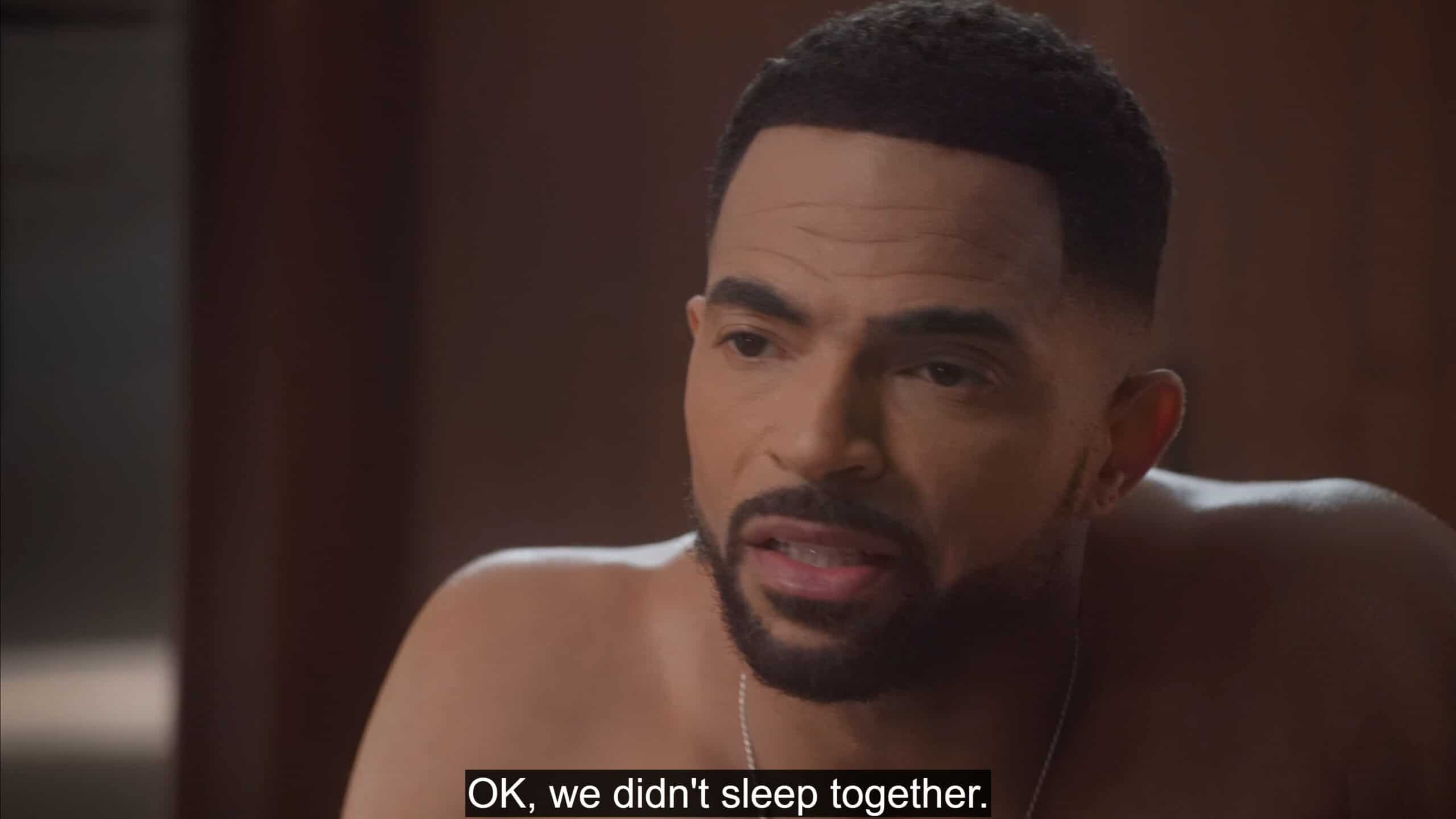 Cameron is the oldest of Dexter's children who is known for crashing cars, but is also his father's right hand as the chief marketing officer.
Destiny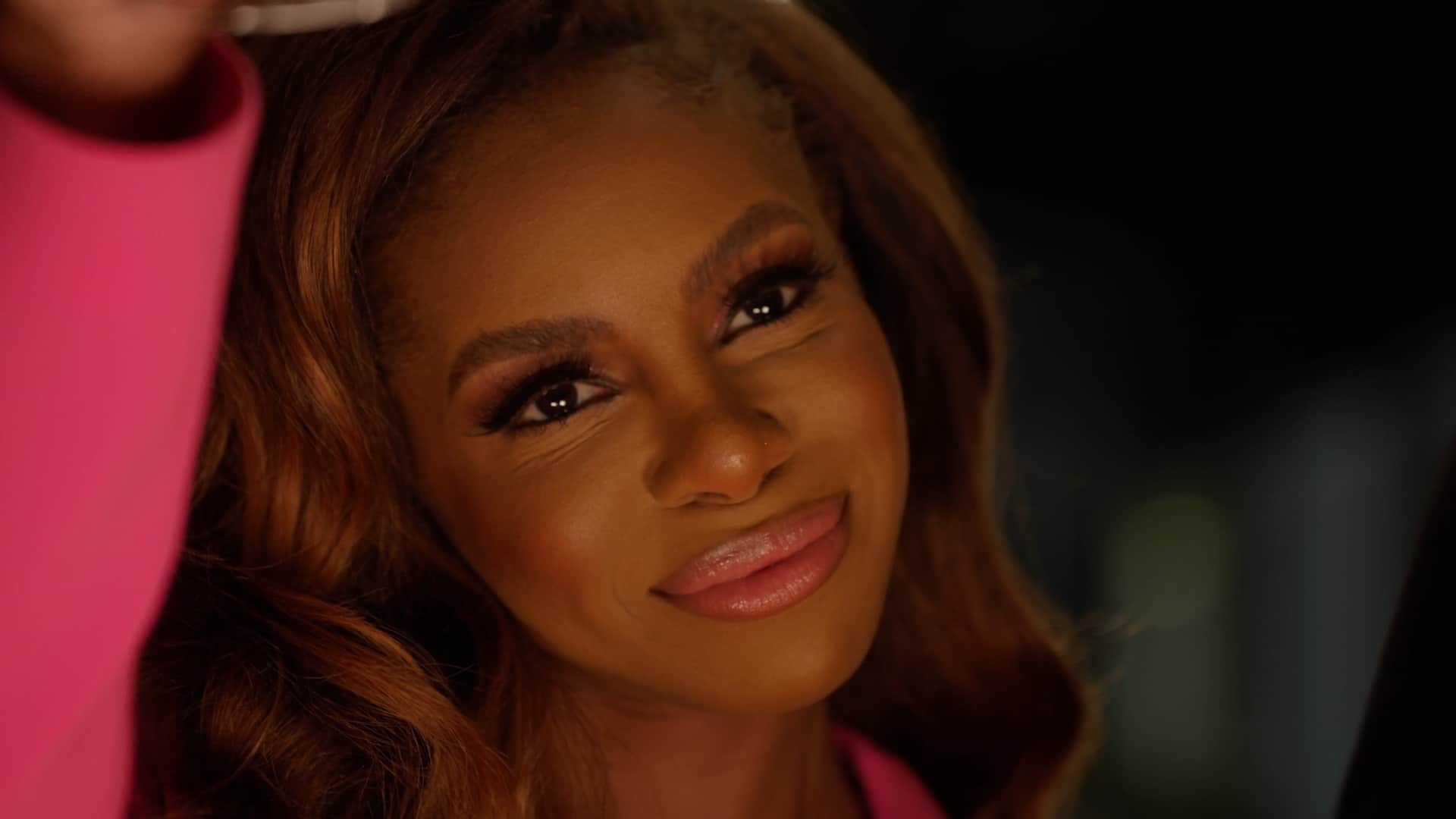 Destiny is mainly known for being a party girl, but she is also the VP of acquisitions and development at Granite Slate Holding.
Blake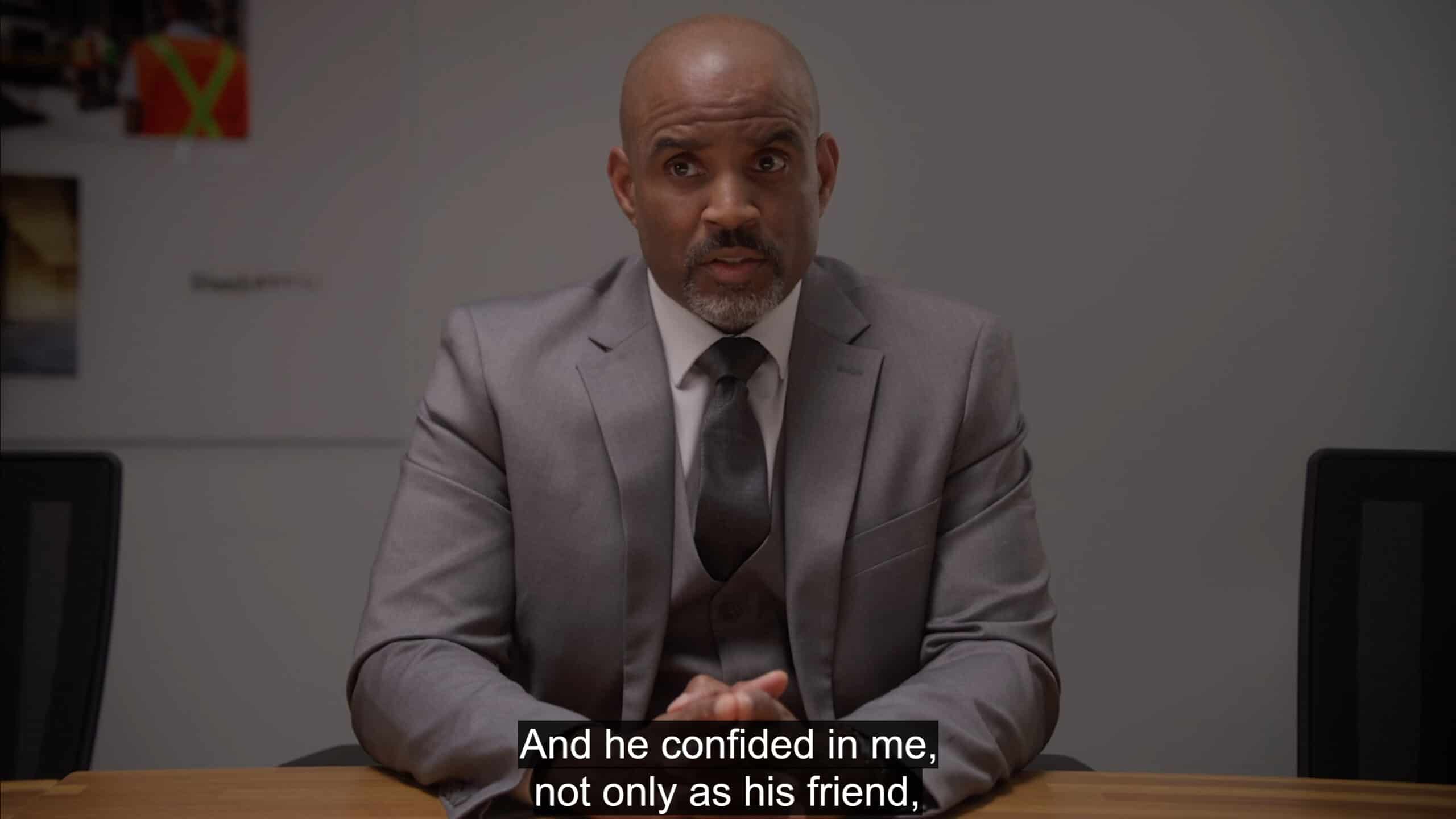 Blake has been Dexter's friend for over 30 years, has acted as his general counsel for the majority of his dealings, and like most, he holds numerous secrets.
Laurel
Laurel is Corynne's daughter who has been working in Europe and has a past with Cameron, despite being step-siblings.
Simone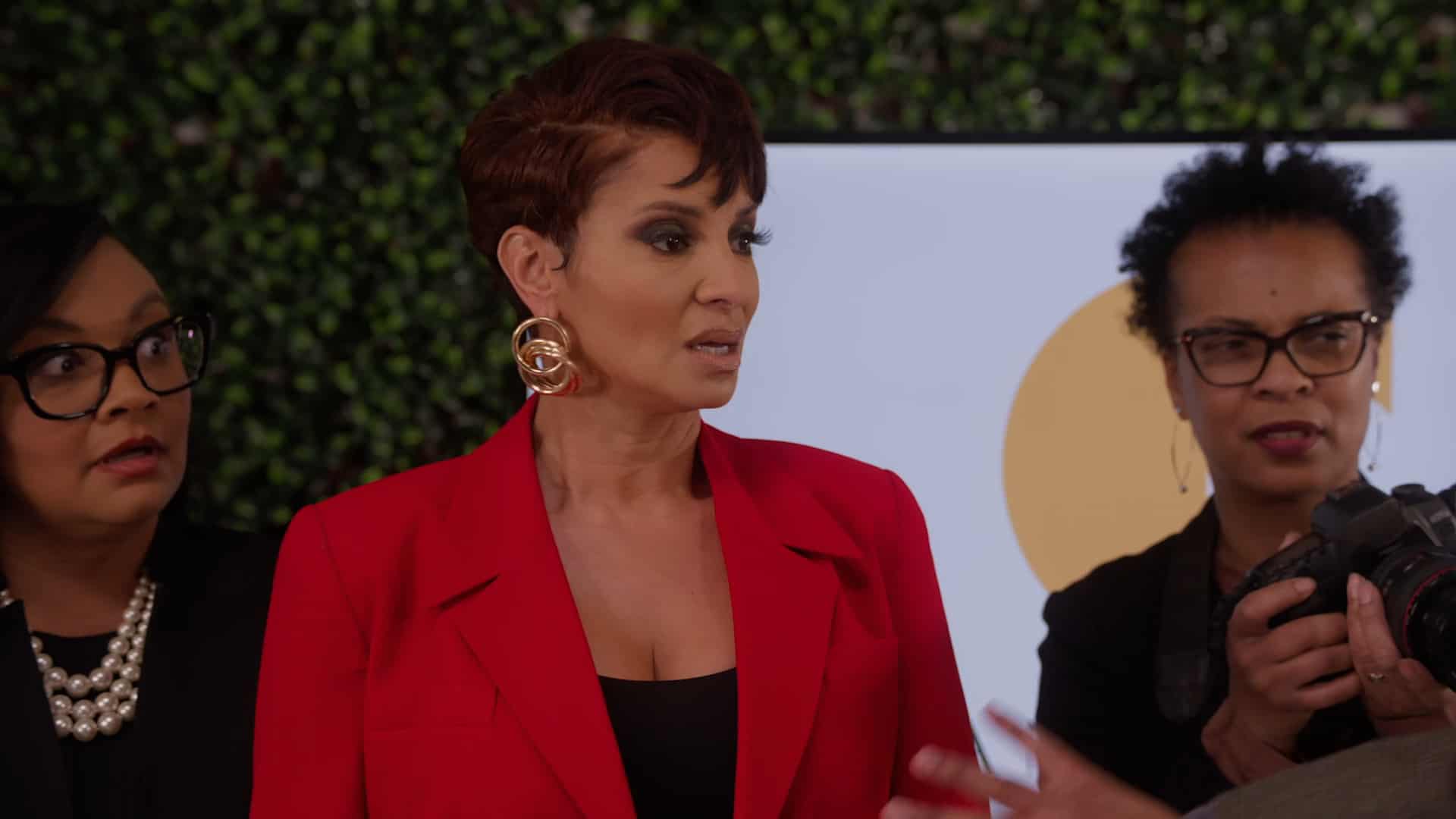 Simone is a close friend of Corynne if not her only friend and confidant.
Nathan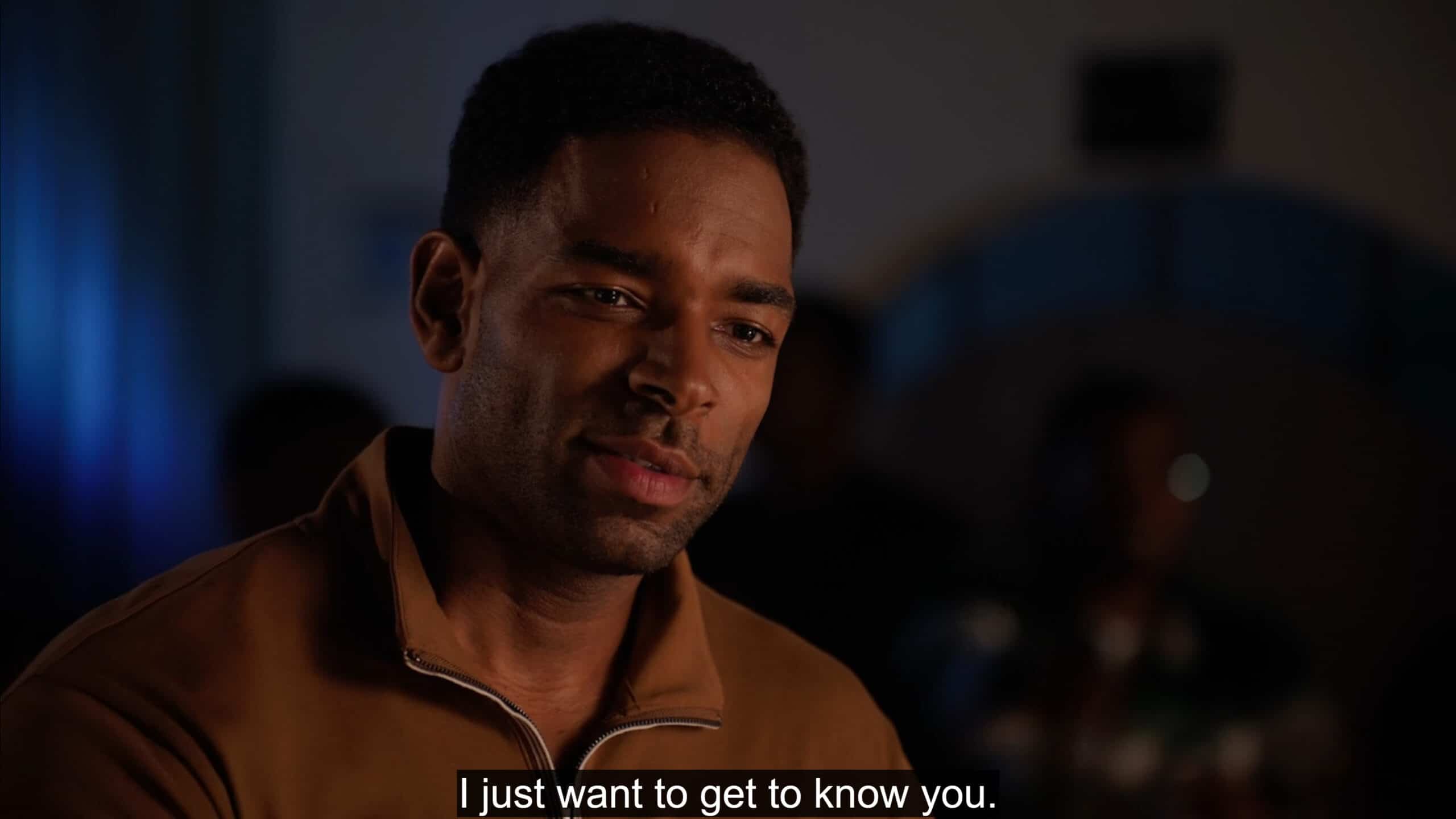 Nathan is the head of security for Granite Slate Holding and pays particular attention to Destiny.
Review
---
Community Rating:
---
Our Rating: Positive (Worth Seeing)
Who Is This For?
If you like mysteries, which have soap opera-styled drama, you will LOVE this.
Notable Performances or Moments
Every Twist And Surprise Which Eventually Leaves You Exasperated
"Close Encounters" operates like a hyped-up soap opera. There are reveals every ten to fifteen minutes, loyalties change as new information pops up, no one has a dull background if they are a character on screen, and honestly, it is exhausting at times as we learn who is related to who, who is in a secret relationship, or who did what in secret and tried to cover it up.
Add in murder and the question if someone survived and it was just attempted murder or they are, unquestionably dead? Is it a lot at times? Absolutely, but "Close Encounters" lives in that space of being overwhelming but not necessarily over the top.
Highlights
Vanessa Estelle Williams as Corynne
With that said, Ms. Williams was the main and first draw of the film. Her sarcasm, sass, how conniving her character is? I swear to you, while painted as a villain, you may find yourself rooting for her just because you want to see what she does or says next. Especially since she doesn't have a good relationship with Cameron or Destiny and isn't really all that subtle about it.
Destiny, in particular, she dismisses her work and paints her to be this reckless, partying, spoiled child, and how they bump heads makes this film what it is. What Williams delivers is the type of villain all shows and movies hope to have.
Low Points
The Last Minute Addition Of Simone
With less than a half-hour left in the film, a new character named Simone is introduced. She is notable because of the role she plays in Corynne's life, but she also feels like a character thrown in to add another twist. Which is a bit annoying since the characters established for an hour at that point, already have more than enough going on.
But what makes things worse is you barely catch Simone's name, and combine that with you only learning about what she did for Corynne, not really anything about her as an individual? It makes you wonder if her inclusion was to have an LGBT+ character.
Recommendations
If you like this movie, we recommend:
Check out our movies page for our latest movie reviews and recommendations.
FAQs
Answers to some questions you may have regarding this movie:
The Reason The Movie Is Named "Close Encounters"
It isn't made explicitly clear, but one could fathom it is because all of the drama and back and forth happens between a small circle.
Does "Close Encounters" Setup A Sequel or Prequel?
Nope. The end of the movie wraps up its storylines and does provide one last reveal, but nothing worth a sequel.
Does "Close Encounters" Have A Mid-Credit or End-Credit Scene?
---
Follow, Like, and Subscribe
Community Rating: 0.00% (0) - No Community Ratings Submitted (Add Yours Below)
Close Encounters (2023) - Review Summary
5.99
Summary
"Close Encounters" is the rare example of a movie throwing everything at you and somehow not becoming utterly ridiculous in the process.
Plot and Dialog -

86%

Character Development and Performances -

83%

Visuals and Sound -

82%

Pacing -

85%

Value For Intended Audience -

88%

Every Twist And Surprise Which Eventually Leaves You Exasperated -

87%

Vanessa Estelle Williams as Corynne -

84.5%

The Last Minute Addition Of Simone -

65%
Highlight(s)
Vanessa Estelle Williams as Corynne
Every Twist And Surprise Which Eventually Leaves You Exasperated
Disputable
The Last Minute Addition Of Simone