Close Encounters (2023) – What Happened, How It Ended and What Could Come Next
A summary of how "Close Encounters" (2023) ended, its major storylines and whether a prequel or sequel is possible.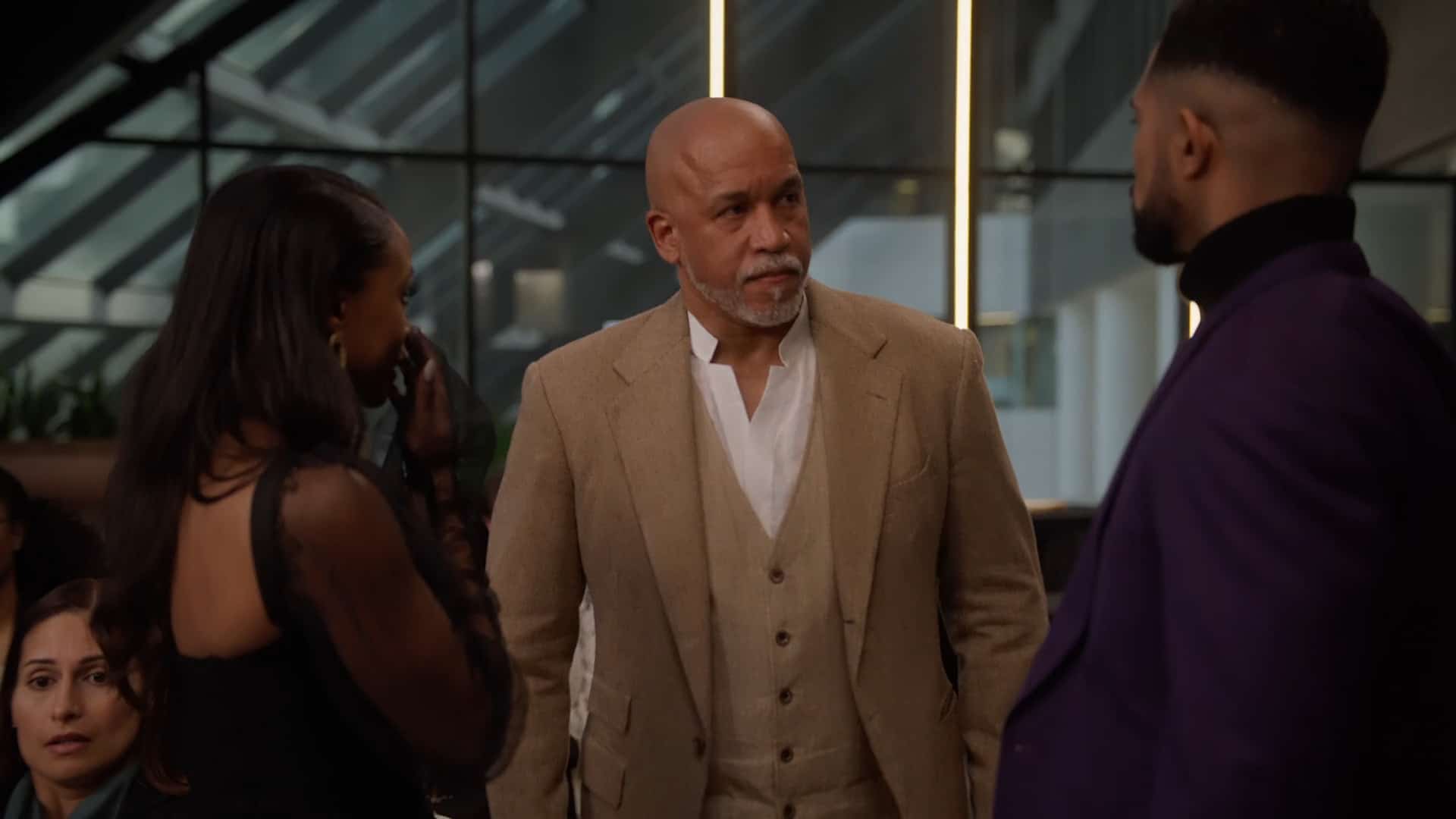 Director(s)
Roger M. Bobb
Screenplay By
Angela Burt-Murray
Based On
N/A
Date Released (BET Plus)
August 10, 2023
Noted Cast
Dexter
Leon Pridgen
Corynne
Vanessa Estelle Williams
Cameron
Anthony Dalton II
Destiny
Candiace Dillard
Blake
Andre Hall
Laurel
Joyce Glenn
Simone
Diana Lovell
This content contains spoilers.
Film Summary (with Spoilers)
After Corynne and her lover Simone attempted to kill Dexter by messing with his plane, Corynne took over Granite Slate Holding. This wasn't an easy task, for alongside having to kill Dexter, Corynne had to use Blake to make sure all the paperwork made Corynne the CEO. This wasn't hard to pull off for despite Blake being friends with Dexter for 30 years and being who helped him start the company.
Why? Because Blake slept with Dexter's late wife and is the biological father of Cameron, who found out about his parentage during a recent fight with Dexter. And because of learning about the affair, Dexter had Blake scheduled to be fired at the end of the year. But the drama doesn't end there. Cameron and Destiny, to get the company back, were supposed to work together to remove Corynne and then bring Laurel into the fold to act against her mother and give them a majority vote as shareholders. However, Cameron was messing with Corynne, as he was trying to seduce Laurel, and damn near got caught!
But, the siblings come to learn Laurel probably didn't need to be tricked to turn on Corynne. Yes, Corynne raised her after Laurel's biological parents died from a drug overdose, but Corynne's second husband also raped her repeatedly, and while Simone did kill him, Corynne pushed the idea Laurel killed her second husband.
Oh, and it should be noted, Simone has been Corynne's partner throughout most, if not all, of Corynne's husbands. That aside, as the fighting goes on, the stock price drops for the company and it comes to a point where Corynne is ready to sell to a company named "Baxter Cornwell."
How Did It End?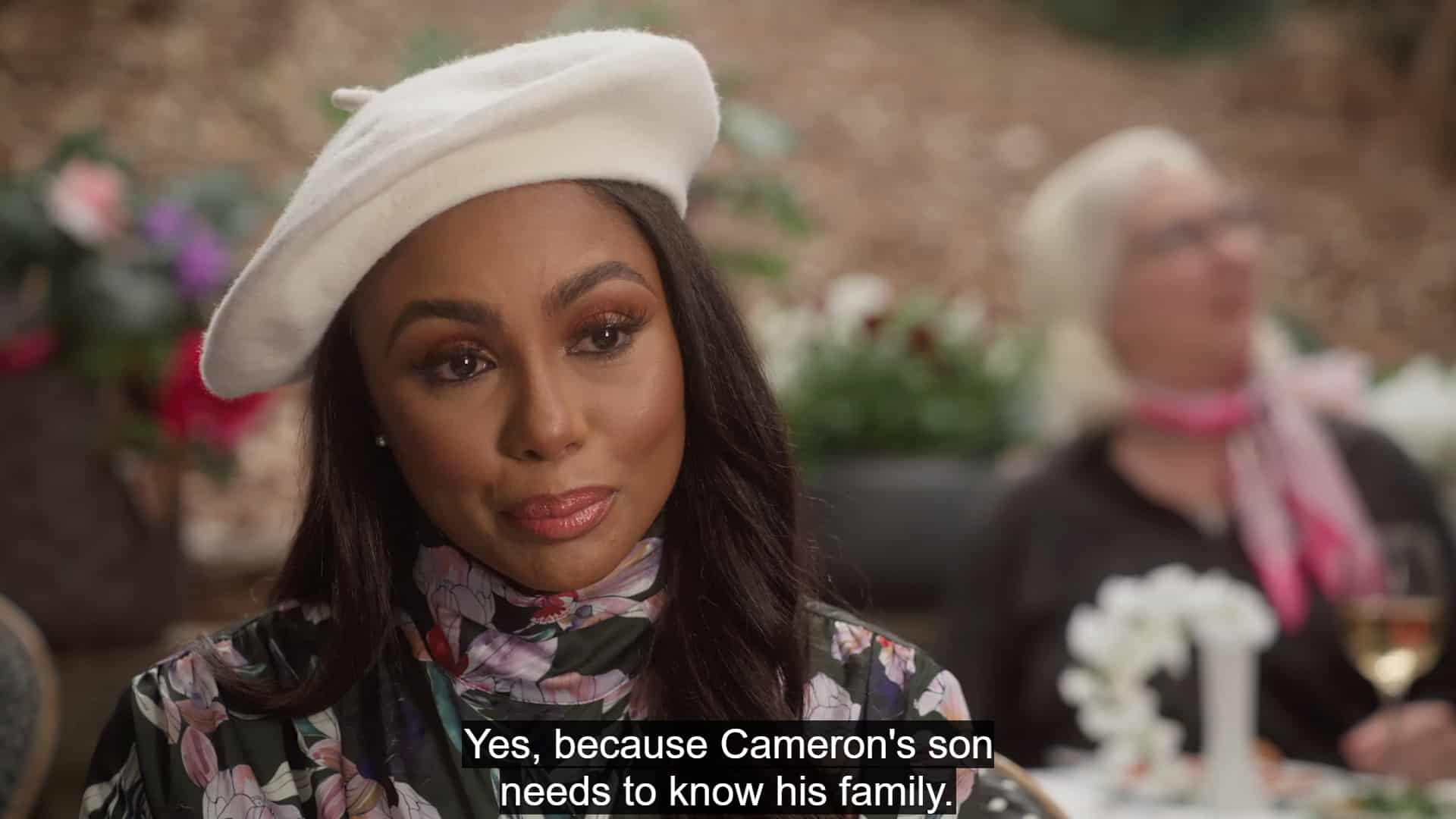 Destiny and Nathan, the head of security, work together and nearly take down everyone. Together, they embarrass the hell out of Cameron and Laurel, as Destiny thinks, with Cameron not her biological brother, he doesn't have any right to become CEO. She takes out Corynne since, alongside Nathan, she hacks into Corynne's computer, where the schematics for Dexter's plane are still there, and that is used as evidence for the police to arrest Corynne for attempted murder.
Now, why attempted murder? It's because Dexter isn't dead! He survived, and it is even noted at the beginning of the movie that his body wasn't found. And after firing Blake, Dexter reasserts control of the company, and after calming down shareholders, he properly sets up a line of succession. For now with knowing who tried to kill him, he takes note of what his children tried to do to take over the company.
He apologizes for how he was as a father, especially how cold and distant he became after his first wife died, and to keep things from getting nasty again, he makes Cameron and Destiny co-CEOs. But things don't end on a happy note. Blake, pissed about what happened to him and also what happened to Corynne, who he professes his love for, tries to stab Destiny and ends up killing Cameron. Destiny is able to get a gun and kills Blake, but the damage is done right before Cameron was due to fly to Paris to try to reconcile with Laurel after Destiny exposed them having sex at a shareholders meeting and then, when Corynne was trying to sell the company, she revealed how she and Cameron were using her to take the company.
A year later, Destiny is in Paris with Nathan, who is now head of her personal security, and boyfriend, and Destiny offers Laurel the position Corynne once had in mind for her regarding expanding Granite Slate Holding out of Atlanta and taking it internationally with European and Dubai locations. She seems willing to be part of this, and as one last major reveal, she tells Destiny that she had Cameron's son, Christian, in the past year.
Is There Sequel/ Prequel Potential?
While Corynne and Simone are still out there, Corynne did snitch on Simone, so those two are no longer a dynamic duo. Pretty much, anyone who would complicate Destiny being the sole CEO is gone, almost like she somehow planned all of this all along.
---
Follow, Like, and Subscribe
Community Rating: 0.00% (0) - No Community Ratings Submitted (Add Yours Below)