Call Her King (2023) – Movie Review and Summary (with Spoilers)
In the gripping BET film "Call Her King," Judge Jaeda King finds herself in the midst of a high-stakes murder case, while her personal and professional life collides under immense pressure and challenged beliefs.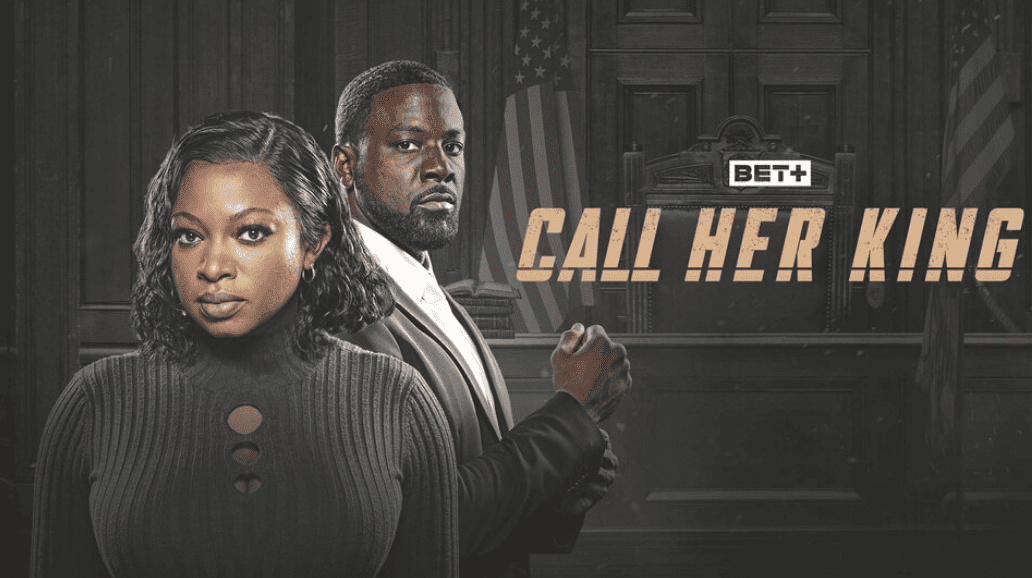 General Information
Director(s)
Wes Miller
Screenplay By
Wes Miller
Based On
N/A
Date Released (In Theaters)
July 6, 2023
Genre(s)
Drama, Crime
Film Length
1 Hour 47 Minutes
Content Rating
Rated R
Noted Characters and Cast
Jaeda King
Naturi Naughton
Sean Samuels
Jason Mitchell
Gabriel Samuels
Lance Gross
Gerald King
Tobias Truvillion
Film Summary
In this compelling BET film, "Call Her King," Judge Jaeda King finds herself at the center of a weighty decision as she presides over a murder case involving a young black man named Sean Samuels. With a seemingly innocent demeanor and a nervous defense attorney by his side, Sean enters the courtroom, unaware of the intricate plot set in motion by his brother, Black Caesar, a cybersecurity CEO. Black Caesar aims to expose the flaws in the court system by orchestrating a series of calculated events, utilizing a specialized hacking and tactical unit to highlight both the judge's and prosecutor's wrongs.
As chaos ensues and shots are fired, Jaeda, Sean, his defense attorney, and a skilled guard named John manage to escape the courtroom. The film highlights how Jaeda wrestles with the immense pressure of the high-profile case while also navigating the delicate balance between her roles as a wife, mother, and esteemed judge. Her unwavering strength, ingrained from her father since childhood, threatens her relationship with her husband, Gerald King, as tensions rise. The film delves into the complexities of justice, family dynamics, and the personal sacrifices faced by individuals in positions of power.
Things To Note
Why Is "Call Her King" Rated TV-MA
Dialog: Mild
Violence: Gun violence, blood, depictions of open wounds
Sexual Content: Slight innuendo
Miscellaneous: Some gore
Question(s) Left Unanswered
Did Sean really not know anything about the mission by the end?
Character Descriptions
Please Note: This character guide is not an exhaustive list of every cast member, and character descriptions may contain what can be considered spoilers.
Jaeda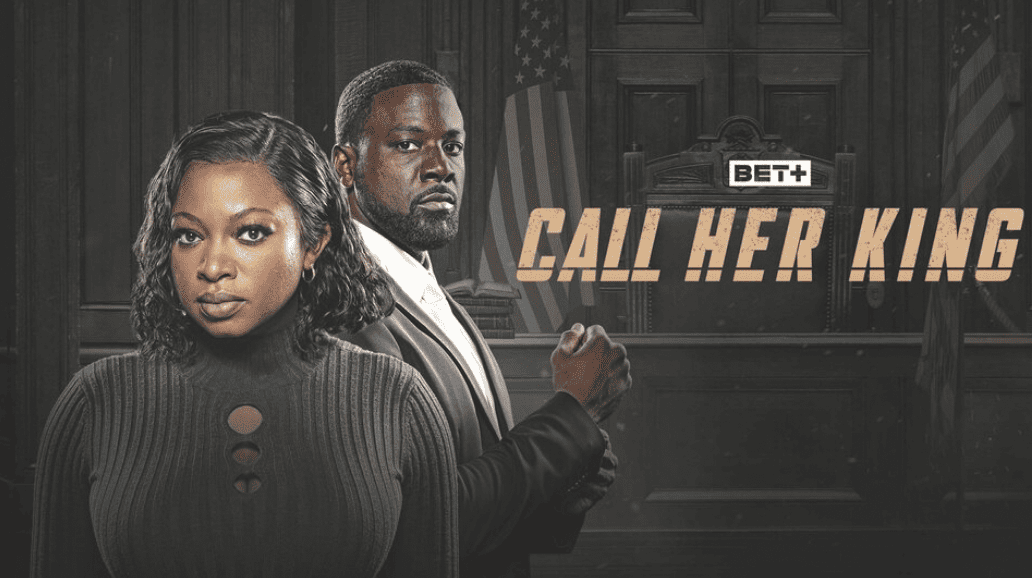 The youngest appointed to the bench in her state, Judge Jaeda King is a force to be reckoned with in "Call Her King." This mother, wife, and judge is under massive pressure but proves to be strong and cool-headed despite distasteful comments from racist fellow judges and threats from outside groups. She is trained to shoot, slice, and defend herself well. Her desire for justice for the everyman stems from seeing her family be mistreated in Memphis but this changes after a fatal case.
Gabriel (Black Caesar)
This handsome cybersecurity businessman has access to a highly specialized team of hackers who are tactically trained for his plan to reveal the hidden evils of the justice system. He is closely bonded with Selima, who is his right hand. She is one of the few we see him directly sympathize with in the film. According to Black Caesar's brother, Sean, he took the brunt of their father's persecution and prosecution by the state despite.
Sean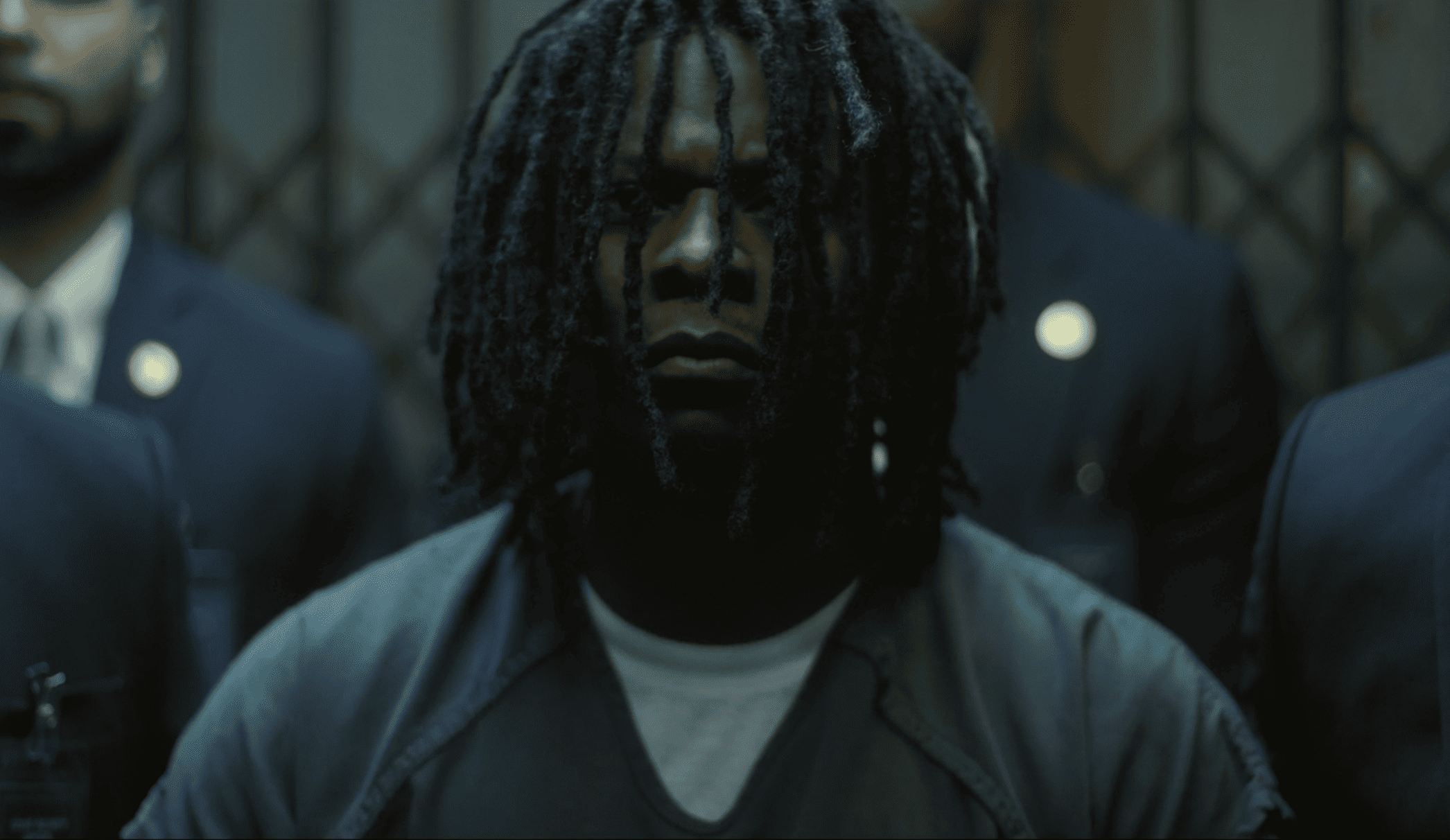 Sean is the central figure in the murder case, presenting a calm demeanor that may mislead the audience. His character undergoes a transformation as the film reveals his involvement in his brother's mission.
John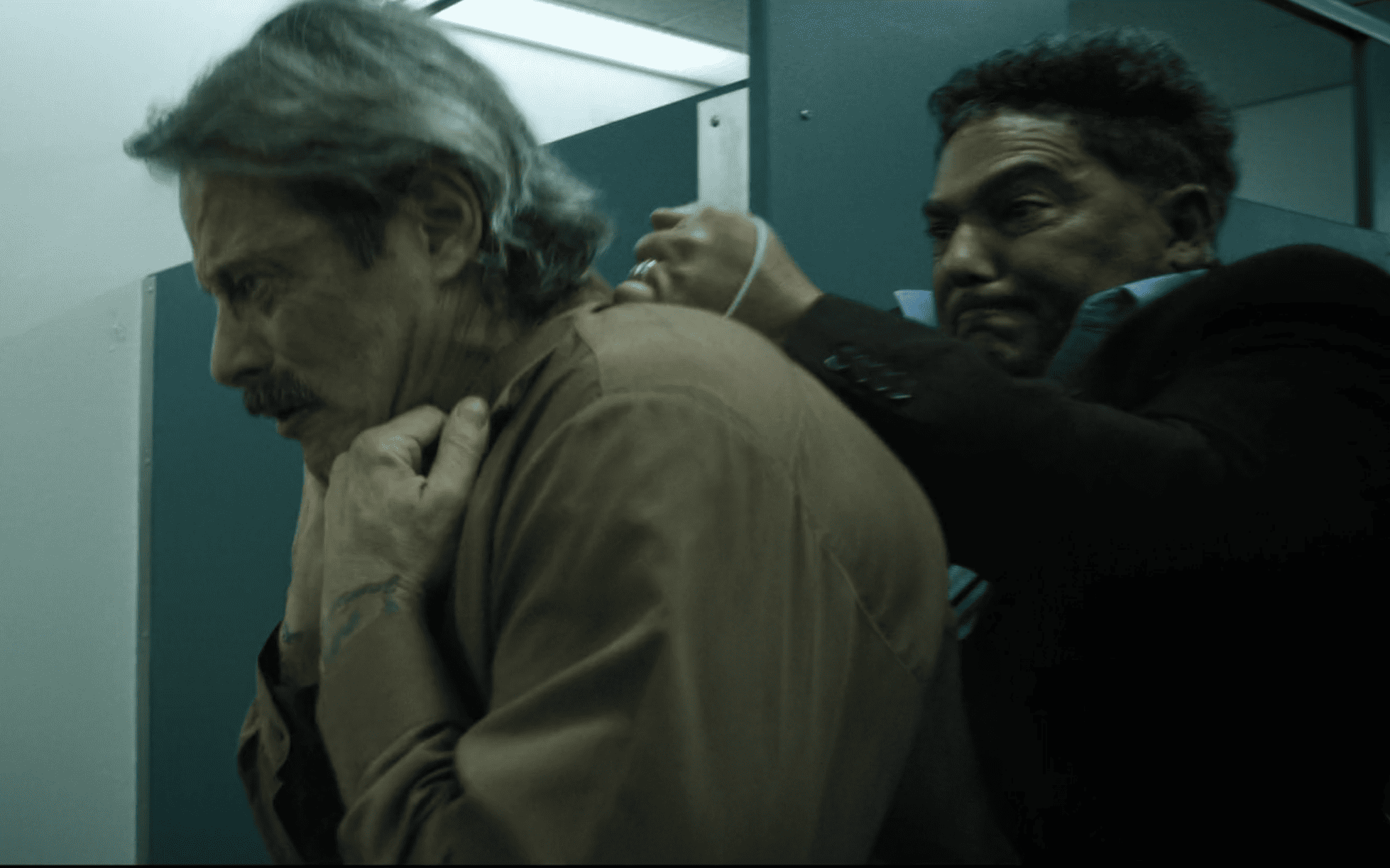 A formidable opponent to the attackers that stormed the courtroom and the first to realize something was "off" with Sean's defense attorney.
Review
---
Community Rating:
---
Highlights
The Compelling Court of Black Caesar
During the unofficial court proceedings, Black Caesar delves into shocking statistics on black male imprisonment, leveraging electronic records and exposing a corrupt prosecutor. This portrayal provides a thought-provoking critique of the justice system. There is even a bit where the orchestrator tells the court transcriber that she may become incredibly rich because of the parables that will be recorded during court. He seems to know there is no retreat after exposure to the uncovered reality.
On The Fence
Lesser Evil
Even if one is not an especially moral person, the base idea surrounding persecution, despite the evidence, is clouded by the violence used to prove a point. Undeniably, not all black activists are taking the peaceful route like Martin Luther King Jr. did and instead feel the anger of the likes of Malcolm X. Is it honorable to kill innocents that are a part of broken societal constructions to protest the systemic abuse of black people? 
FAQs
What triggered Black Caesar's contempt towards the courts?
His father who was noted as being a gentle spirit was given life and took his life in jail.
Why did Judge Jaeda King's feelings towards defendants change?
She let a family man who committed a DUI get away on DNA misplacement/technicalities and he ended up killing a little girl next week.
What was Black Caesar's escape plan?
To exit the courthouse by exploiting an underground tunnel to travel in the way of his ancestors.
Why did hostages die?
Black Caesar told the prosecutor that a person would be shot every time he lied. He continued to lie.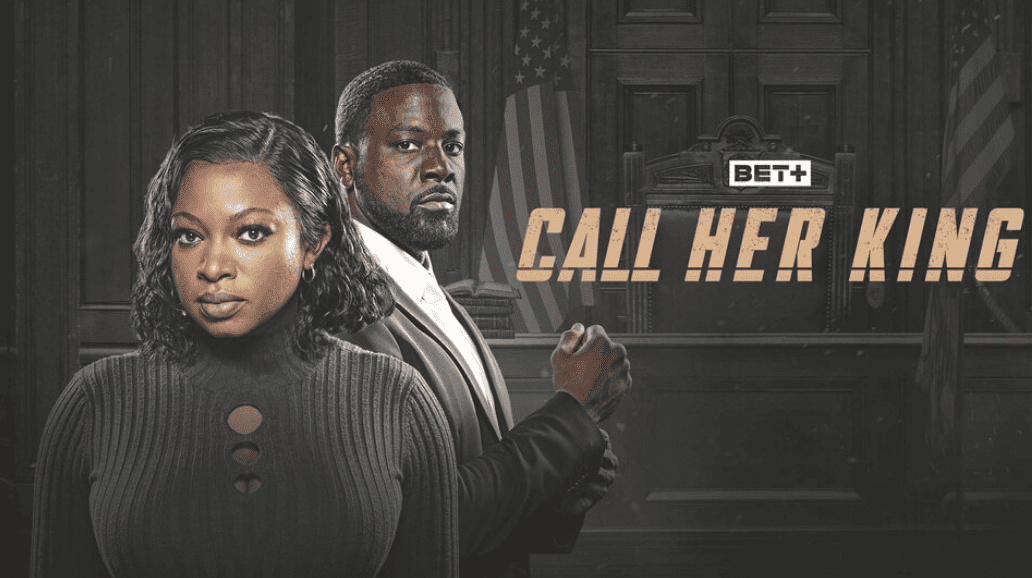 Call Her King (2023) – Movie Review and Summary (with Spoilers)
Overall
A violent and sacrificial portrayal of means to ensure fairness in court where black men are brought to be persecuted unjustly.
Characters Development and Performances
94
Value For Intended Audience
100
Highlights
The Compelling Court Of Black Caesar
---
Follow, Like, and Subscribe
Community Rating: 92% (1 votes)