True Story: Season 1/ Episode 1 "Chapter 1: The King of Comedy" [Series Premiere] – Recap/ Review (with Spoilers)
As most comedians, Kevin Hart continues his pursuit of diversifying his portfolio and while "The Kid" plays on what he knows, it is likely what makes his performance believable.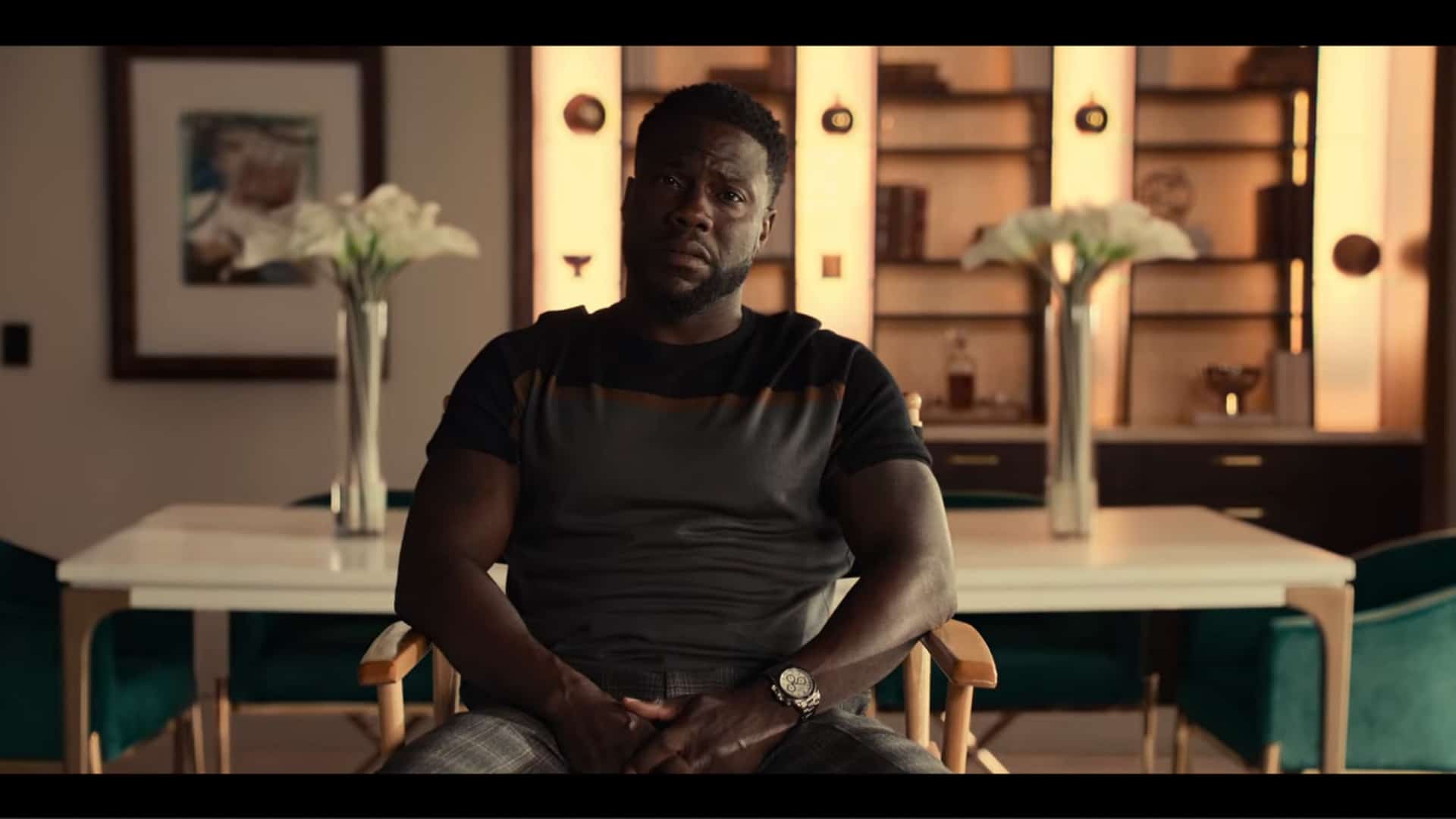 As most comedians, Kevin Hart continues his pursuit of diversifying his portfolio and while "The Kid" plays on what he knows, it is likely what makes his performance believable.
---
Aired
11/24/2021
Network
Netflix
Created By
Eric Newman
Directed By
Stephen Williams
Written By
Eric Newman
Genre
Action, Comedy, Crime, Drama, Mystery, Family
Introduced This Episode
The Kid
Kevin Hart
Carlton
Wesley Snipes
Ari
Billy Zane
Herschel
William Catlett
Billie
Tawny Newsome
Todd
Paul Adelstein
This content contains pertinent spoilers.
Plot Overview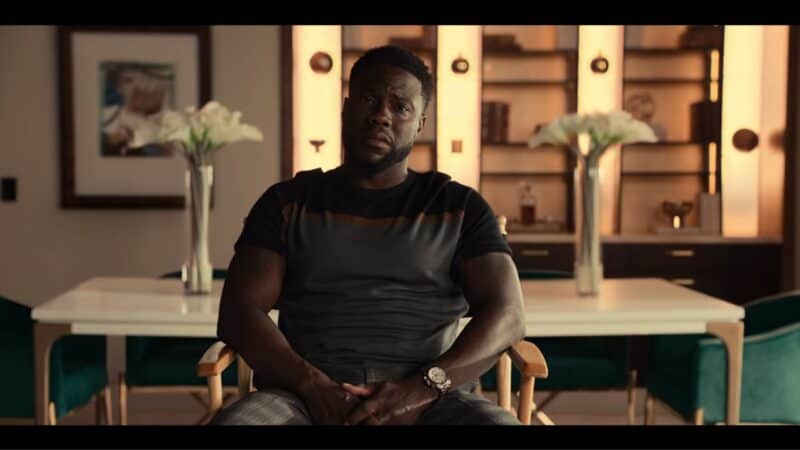 With a movie out about to make a billion dollars, millions made from films, a new stand-up tour starting, and an ongoing divorce, the good outweighs the bad in The Kid's life. Granted, his top writer, Billie, might be on her way out, and his manager, Todd, is hiding that from The Kid, but things are good for the most part.
That is until his older brother Carlton is back in his life, asking for money, as usual, and getting The Kid in trouble. You see, drinking, messing with random girls, that is what messed up The Kid's marriage, and for 6 months, he has been sober and not messing with that s***. But his brother brings him right back in, and alongside breaking his sobriety, him having his brother stay out late and get drunk leads to a dead woman in The Kid's bed and a need to question what to do?
Thus leading to a sketchy man named Ari handling that but, with Ari asking for $6 million to stay quiet? Well, The Kid decides he isn't going to be in debt to no man, especially no damn stranger.
Things To Note | Question(s) Left Unanswered
Question(s) Left Unanswered
Did Carlton set The Kid up to get that money? Either so he and Ari could share it or so The Kid would owe him?
What is the storyline of The Anti-Verse?
How much of The Kid's jokes are written by Billie, and where did Billie come from?
How old is The Kid and Carlton?
What sport was Carlton going to go pro in?
What Could Happen Next
The Kid trying to follow Ari's directions to hide his body
Carlton becoming a REAL liability
Billie is destined to get into an argument with The Kid. The only question is, what will the trigger be, and will she find out about the murders before or around the time of the argument?
Herschel, The Kid's bodyguard, saying he knew something was up because of the way Carlton was acting.
Review
---
Community Rating:
---
Highlights
Kevin Hart Makes Progress
Kevin Hart has made steady progress into the drama field while ensuring some comedic appeal is inserted, as he knows where his bread and butter comes from. In True Story, however, it seems as much as he wants to tap into the source of his fame, it's mainly for the sake of familiarity. You know him as a stand-up comic, so that's the Trojan Horse. However, as we go into The Kid's relationship with Carlton, his family, his employees, and handling a dead girl in his bed, things shift.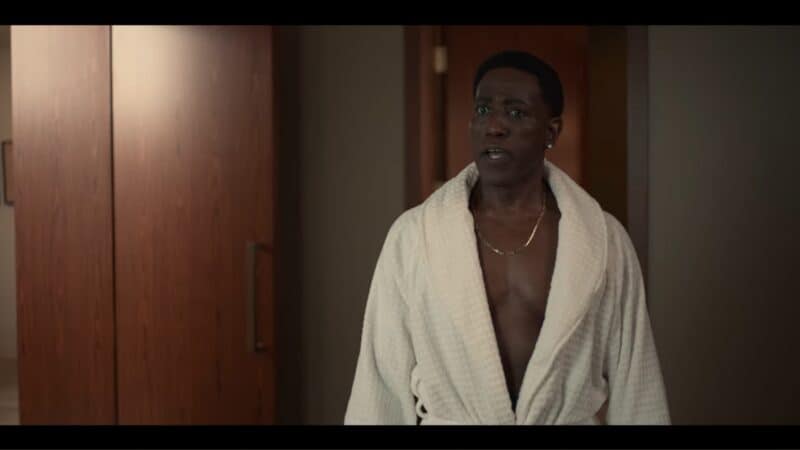 The levity, which can make this feel like a comedy, switches up, and then you are left realizing this is a drama with comedic moments. For as the stress hits, Hart isn't issuing jokes, and even when The Kid is having a good time, there is a reminder of the cost. His sobriety is an issue. Him getting caught out there with some groupie. Having to deal with cops, his brother asking for money, the guilt of being the one who made it hovering over him, all of this taps into both what Hart knows and what he could easily imagine could have happened if things ever went left. Thus leading to a believable performance, even when The Kid is tasked with taking things to extremes.
Investment In Most Characters
From Carlton to Heschel and Billie, there is a desire to know these characters more. For example, with Carlton, we don't know whether he is that generic, parents weren't around, so I raised you type, or if he was just a screw-up trying to ride his brother's coattails. Then with Herschel, what's his story? He's a hothead, but is he also the one who acted like the big brother The Kid needed? Following that is Billie, a woman, writing for a man, who he shouts out often off the stage – so how she end up on his team? Why is it, for his latest performance, he didn't use any of her jokes?
There are a lot of questions here that make you want to put things under a magnifying glass and hope, even though the rest of the season has half-hour episodes, we'll get to know everyone.
Despite Recognizing Similarities To Kevin Hart's Life, That Doesn't Bore You
True Story doesn't appear to be a one-to-one copy and paste of Hart's life, with embellishments. Yes, he has a son, an ex-wife, due to cheating, and drinking is a noted issue. Also, The Kid is a stand-up star who also does movies that are notable hits. However, while the glaze definitely has you see Hart in his element, again, it isn't an expose or semi-autobiographical piece. Thus, you don't really know what's next, for I sure as hell didn't expect The Kid to kill somebody.
Initial Impression
As one of Kevin's Hart's first dramedy shows, and one of his first limited series, he hits the ground running and definitely pushes fans to recognize he can do more, and as for his critics? Well, with his big little man shtick not up and center, and him not necessarily leaning on Wesley Snipes too heavy, but being equal scene partners, this might be the time to see who Kevin Hart has become since they last checked in.
[ninja_tables id="61816″]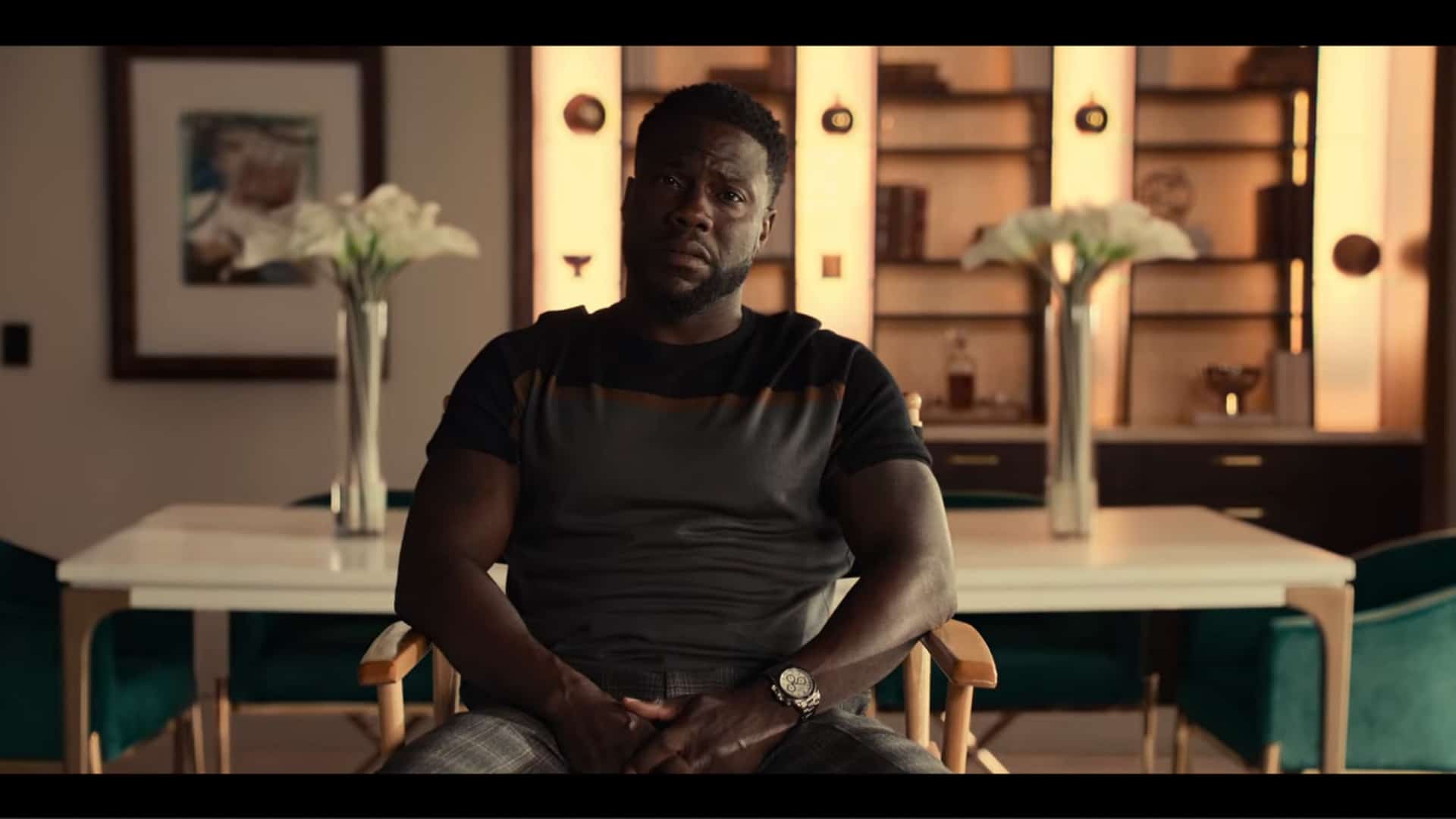 True Story: Season 1/ Episode 1 "Chapter 1: The King of Comedy" [Series Premiere] – Recap/ Review (with Spoilers)
Who Is This For?
Definitely long-time Kevin Hart fans, but I think those who may not have taken note of his dramatic chops could appreciate this.
Highlights
Kevin Hart Makes Progress
Investment In Most Characters
Despite Recognizing Similarities To Kevin Hart's Life, That Doesn't Bore You
---
Follow, Like, and Subscribe
Community Rating: 0.00% (0) - No Community Ratings Submitted (Add Yours Below)