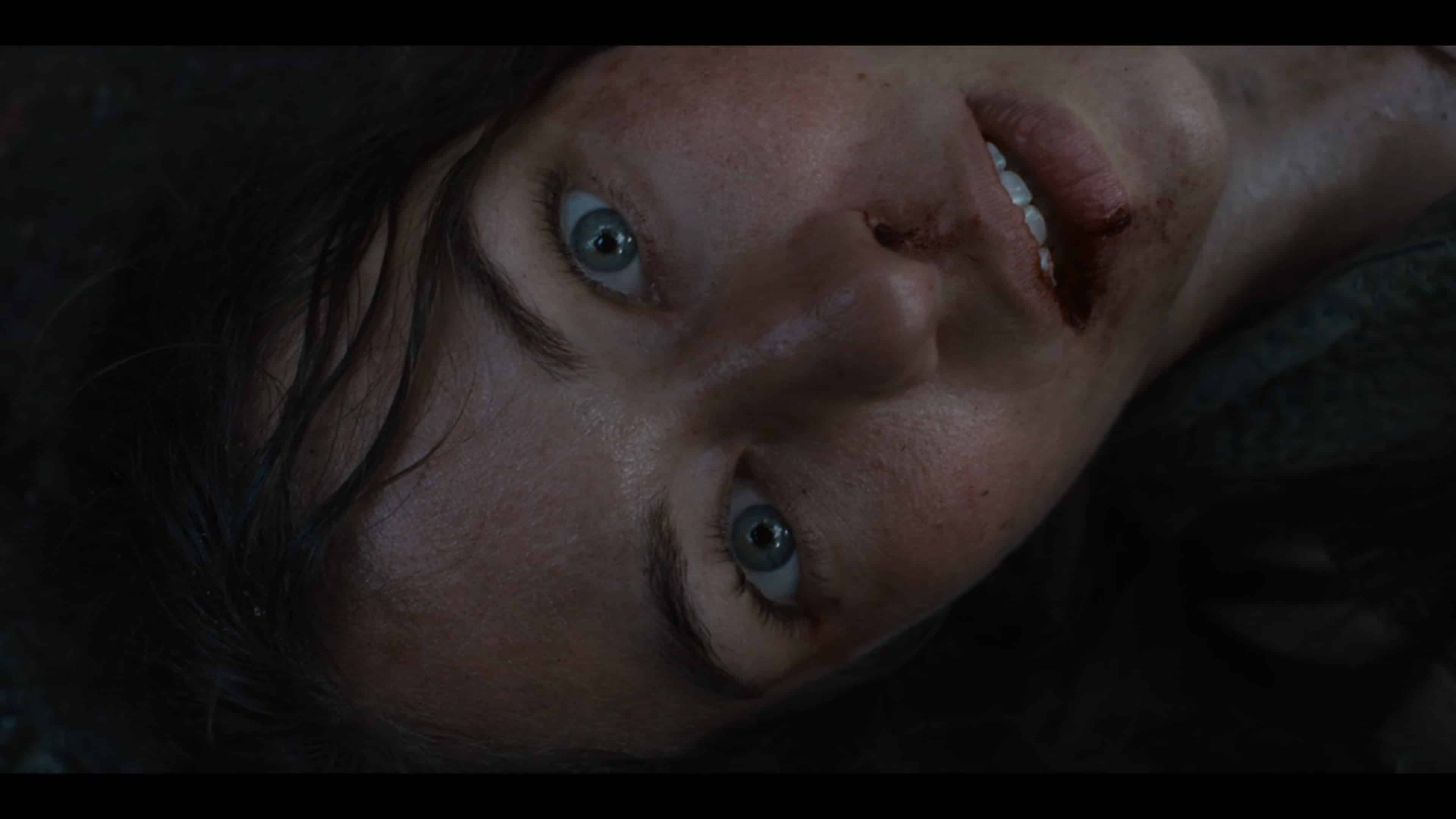 |
Netflix has a new epic on its hands and considering the vast and complicated world in Tribes of Europa, there is more going for it than against it.
---
Creator
Philip Koch
Director(s)
Philip Koch
Writer(s)
Philip Koch
Aired (Netflix)
2/19/2021
Genre
Action, Adventure, Drama, Mystery, Sci-Fi, Young Adult, Non-English, War
Introduced This Episode
Varvara
Melika Foroutan
(Yvar) Kapitan
Sebastian Blomberg
Liv
Henriette Confurius
Jakob
Benjamin Sadler
Kiano
Emilio Sakraya
Elja
David Ali Rashed
This content contains pertinent spoilers. Also, images and text may contain affiliate links, which, if a purchase is made, we'll earn money or products from the company.
Plot Overview
In the year 2074, somewhere in Europe, long after the EU was dissolved, the world has become tribal. Of the ones we're introduced to, there are the war-loving Crows, led by Varvara and Kapitan. Also,  there are  Atlantians, The Crimsons, the Republic, and that of our heroes, the Origines. Of all those named, only the Originies are not actively at war, mainly due to hiding in the forest and being pacifist, whenever possible. However, with an Atlantian pilot crashing near their territory and one of their own trying to save him, the Origines are dragged into a fight the Crows started. Leading to the Originies' leader, Jakob, and his three children, Liv, Kiano, and Elja, being tasked with protecting this box that could save the world.
Things To Note | Question(s) Left Unanswered
What exactly is Black December beyond a blackout that happened in 2029?
Review
Highlights
Female Leads Without Male Love Interests
Balancing what has been considered masculine qualities, paired with feminine qualities, has shown improved results when we're speaking about modern shows focused in an office or in everyday professions. However, it seems writers have long had an issue of showing a woman in love or crushing on a man and not making that into a weakness when it comes to the sci-fi and fantasy genres. Luckily, neither Liv, daughter of Jakob, nor Lord Varvara, one of Kapitan's top generals amongst the Crows, are presented with a love interest. Rather, they are both in leadership positions, Lord Varvara especially, which seems to be their main focus.
Now, whether or not this will mean, in future episodes, they'll gain love interest? Well, that's hard to say. Plus, who knows? Similar to The 100, what was once an enemy could become a lover (Lexa and Clarke for Ever). All that is clear, at this moment, is that the betterment of their people and families is the sole thing they care about, and they are much better for it.
A Good Amount Of World Building
From making us question what happened in 2029 to the dissolving of Europe's governments until only tribes were left in 2074, there are a lot of reasons to be intrigued with what Tribes of Europa presents. Add in the culture of each tribe, their goals, and the question of what is happening outside the subcontinent of Europe? You are given a lot to think about and just enough to feel like your journey, alongside Jakob's children, is just getting started.
On The Fence
Lack of Investment In Characters
While we're given enough for a foundation, in terms of Jakob being a widow, Kiano having a girlfriend, Elja just becoming a man and etc., we're not presented enough to be thoroughly invested. Rather, each character feels like a representative of a tribe, with the tribe being what you care about more than its members. For as interesting as it is that Lord Varvara is under a man like Kapitan, with his eccentric outfit, what do we learn about them? Nothing.
The only thing Tribes of Europa pushes you to care about is how the world changed and the groups which are trying to exert their influence.
Overall
The near hour spent in Tribes of Europa's first episode is just enough to push you to watch future chapters. For, unlike most shows, it makes you care more about the world than the characters, and whether or not that will backfire will be found out in future entries. However, as of Chapter 1, there are so many things left unanswered that it makes you want more to understand what happened. Hence the positive label.
Tribes of Europa Directory
Summary
Lack of Investment In Characters - 75%
A Good Amount Of World Building - 84%
Female Leads Without Male Love Interests - 83%
unlike most shows, it makes you care more about the world than the characters, and whether or not that will backfire will be found out in future entries.
Subscribe to Blog via Email
You Can Find The Podcast On All Major Platforms