"The White Lotus" tries to use the same formula from season 1, with all but two characters, Tanya and Greg, being new, and it leads to mixed results on occasion but still a relatively entertaining season.
Network
HBO
Created or Developed By
Mike White
Based On
N/A
Executive Produced By
Nick Hall, David Bernad, Mike White, Mark Kamine
How Many Episodes?
7
Genre(s)
Adventure, Comedy, Crime, Drama, Romance, LGBT+
Noted Characters
Greg Hunt
Jon Gries
Tanya McQuoid-Hunt
Jennifer Coolidge
Portia
Haley Lu Richardson
Albie Di Grasso
Adam DiMarco
Dominic Di Grasso
Michael Imperioli
Bert Di Grasso
F. Murray Abraham
Lucia Greco
Simona Tabasco
Mia
Beatrice Grano
Valentina
Sabrina Impacciatore
Isabella
Elonora Romandini
Rocco
Federico Ferrante
Giuseppe
Federico Scribani
Cameron Sullivan
Theo James
Daphne Sullivan
Meghann Fahy
Ethan Spiller
Will Sharpe
Harper Spiller
Aubrey Plaza
Jack
Leo Woodall
Quentin
Tom Hollander
This content contains pertinent spoilers.
Summary
With their marriage on the rocks, Tanya and her husband Greg agree to go to The White Lotus in Sicily, with Tanya's personal assistant, Portia, coming along. Greg doesn't really want Portia there, but Tanya, while not having any kind of business to run, wants her there, so she asks Portia to remain out of Greg's sight, which is difficult for there are only so many places to go nearby, and Portia doesn't want to just stay in her room.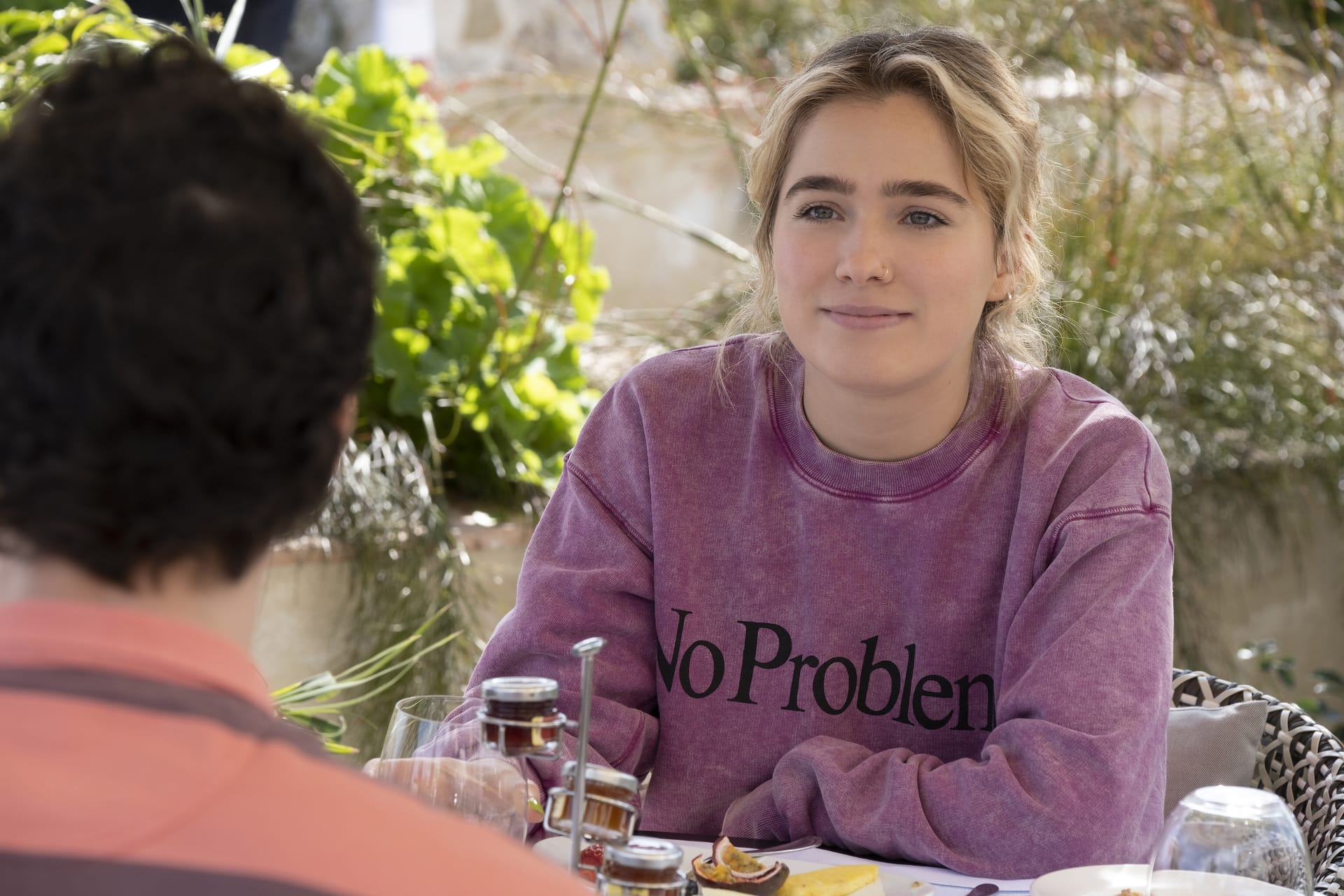 And for a good reason too. Albie, a boy her age, is there with his father, Dominic, and grandfather, Bert, to try to find Bert's relatives on his mother's side; he doesn't know due to her immigrating to the US. Though, for Dominic, he isn't just in Italy to be with his son and father but also because he is on his wife's s*** list after having an affair. Which he doesn't help in Italy because he gets with a sex worker named Lucia, who he not only pays to have sex with but allows to have access to his room and his father's while they are away. Oh, and she is allowed to bring her friend, Mia.
That doesn't really sit well with the White Lotus' manager, Valentina, who doesn't like Lucia's type, but she is a bit distracted by her underling, Isabella, to focus too much on Lucia. In fact, between Isabella and the guy she often talks to, Rocco, is Valentina's main focus, as she wants to get close to Isabella. That is until Mia, who originally is nothing like Lucia, tries to be like her to work at the hotel. First, by trying to go through Giuseppe, the piano player, and exchange her body for a job, then Valentina.
After all, money is a major issue for many. For example, Cameron, who is at the resort with his wife, Daphne, and college best friend Ethan, and his wife, Harper, doesn't pay Lucia in full, and it messes with her pocket. But that's how Cameron is. He worries more about doing what he wants, making money, and behaving badly than he does about ethics or the people affected. Hence why Ethan's wife, Harper, an employment lawyer, doesn't like him. But, while there is animosity between them, and Ethan joins in after he thinks Cameron is back to his old ways, Daphne, out of everyone we meet, might be one of the few who just gets to enjoy her vacation.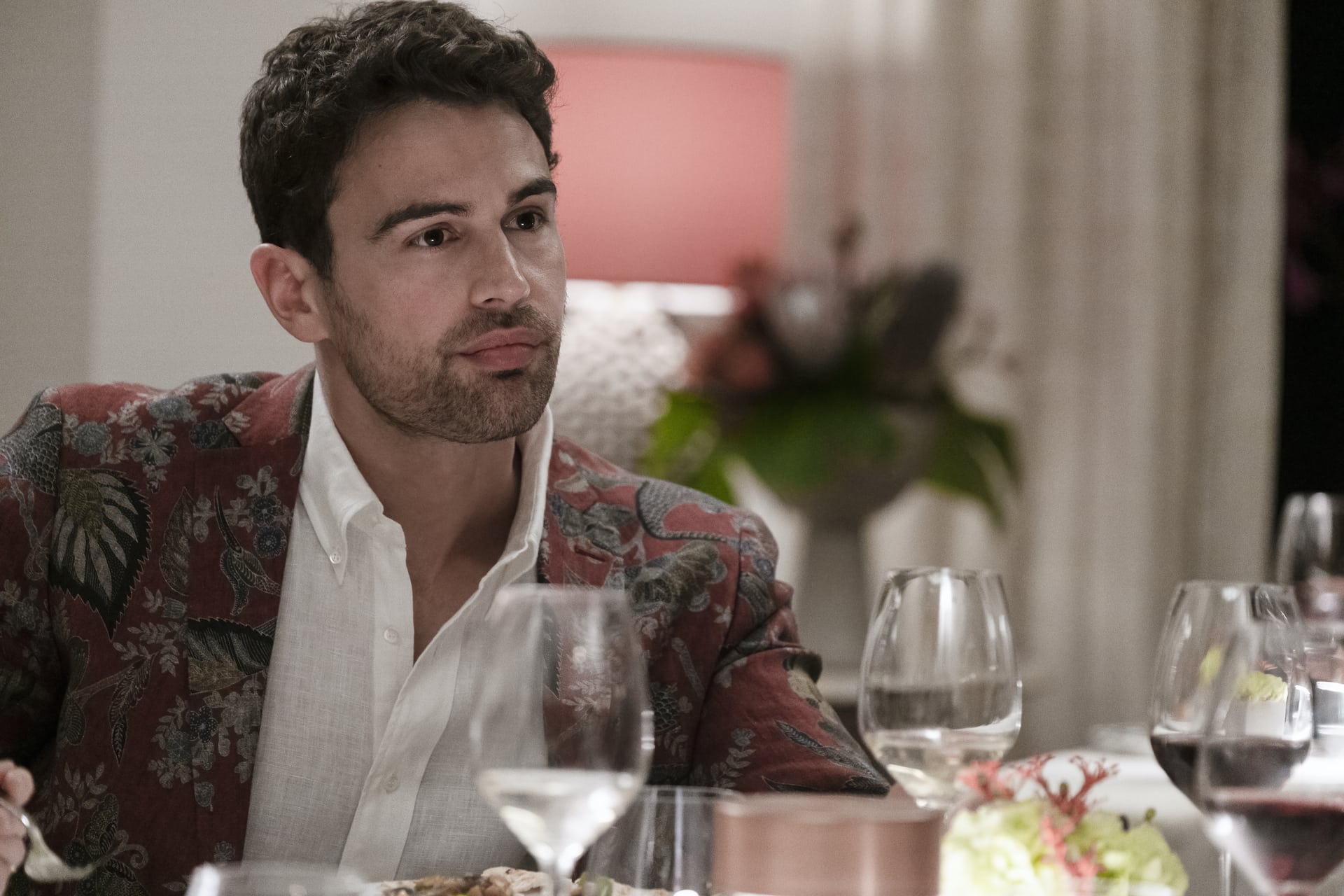 At least until, on the last day, she discovers a dead body while swimming at the beach.
Review
Our Rating: Positive (Watch This)
Notable Performances, Moments, or Episodes
Meghann Fahy as Daphne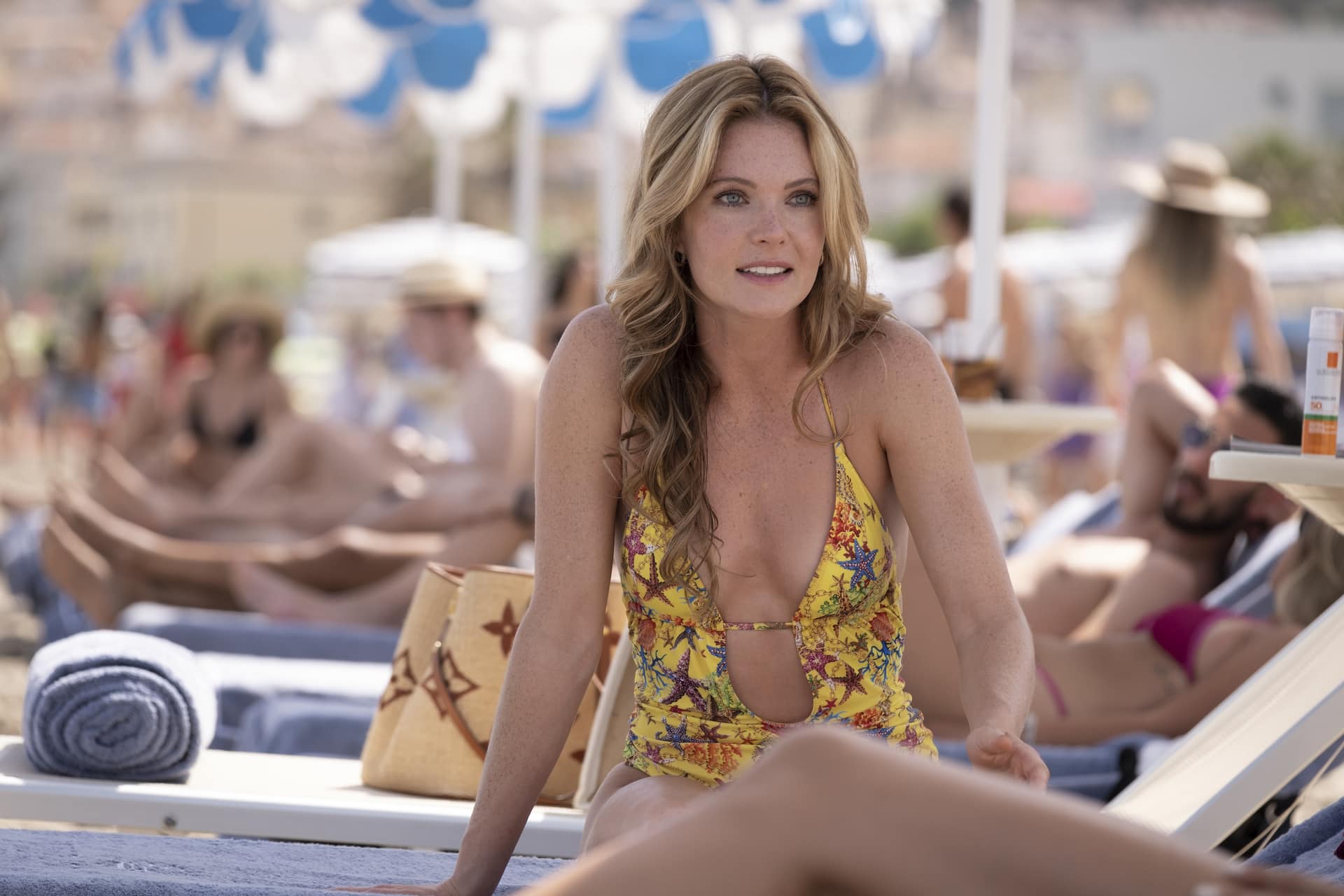 Fahy shows that her performance in the must-see "The Bold Type" wasn't a fluke. She is one to watch, and as Daphne, she gets to be both assumingly vapid yet deep in ways many probably discount. For with being married to a man like Cameron, you can see she turns her head away from a lot of what is going on around her. However, this doesn't mean she desires to be his poor suffering wife, stuck with two kids at home. Daphne is built up to be more than Cameron's wife, by her own design, and figures out devious ways to regain some ground and power in her relationship. Often for viewer's entertainment.
Highlights
The Various (Romantic and Platonic) Relationship Dynamics
The various dynamics between characters make season 2 of "The White Lotus" notable. Specifically, the need to question whether a relationship is genuine, if someone is being used, or if the relationship is purely out of convenience. The question especially needs to be asked when it comes to the storylines Lucia and Mia are involved in.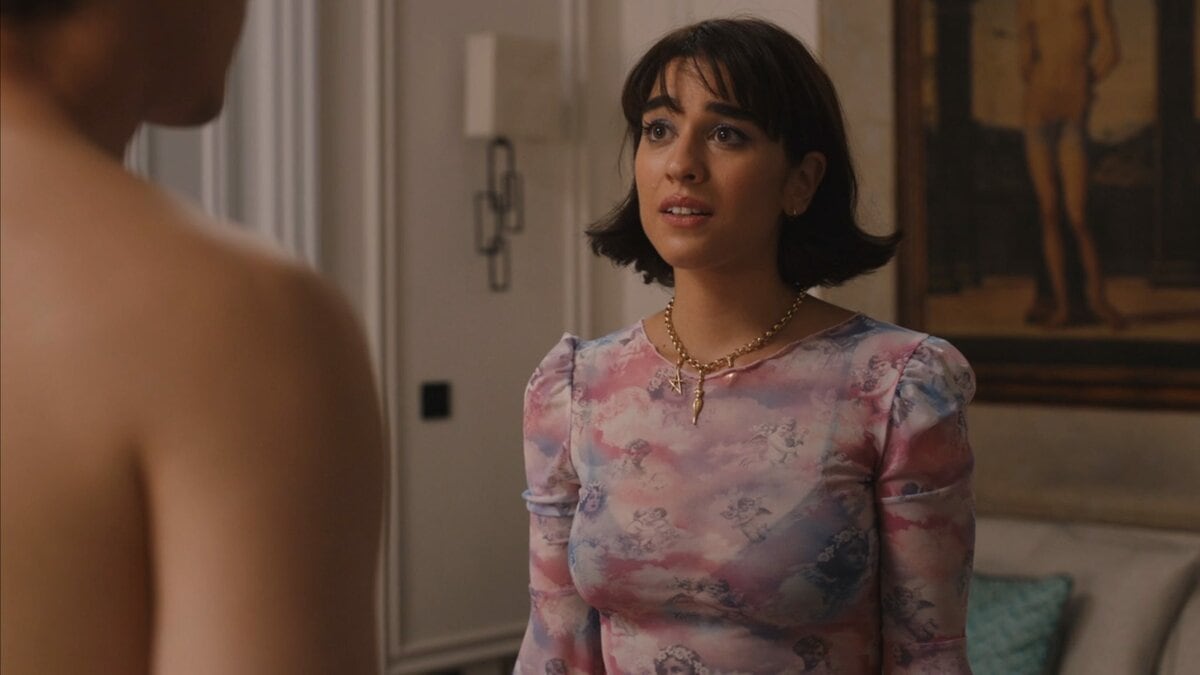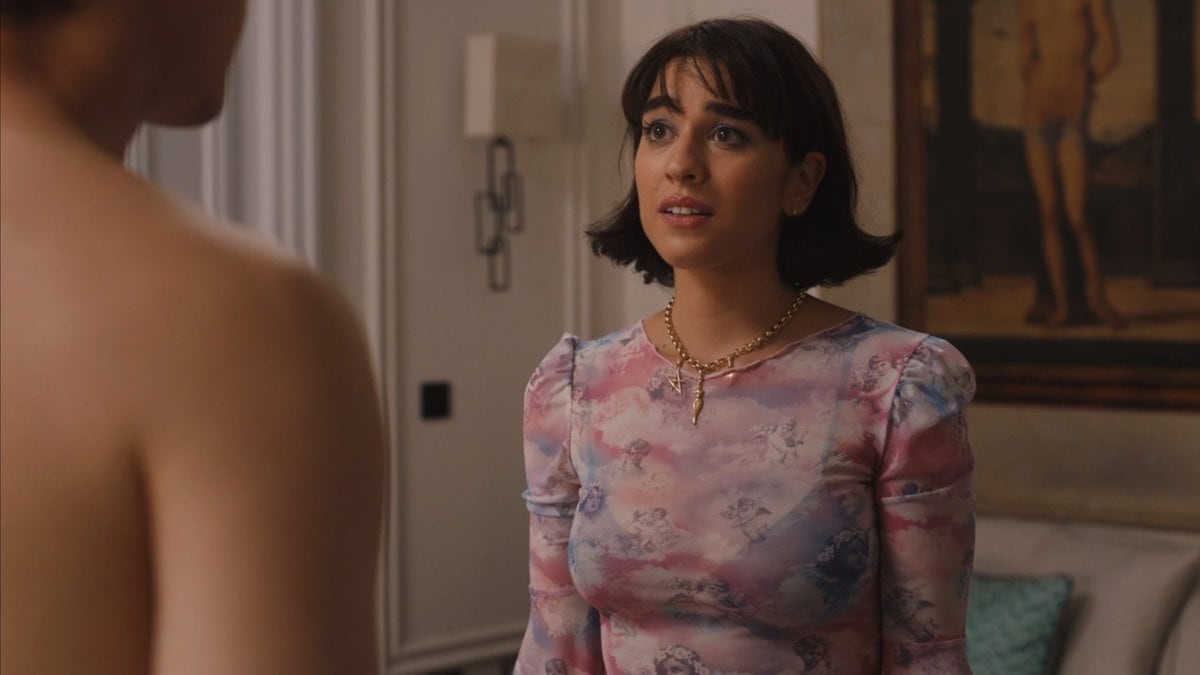 Lucia, who originally is focused on what she can get from Dominic, transitions to focusing on Albie, as Portia finds herself enamored by a boy named Jack. In their dynamic, Lucia and Albie, you are given the quintessential push and pull where you don't know if the relationship is mutually beneficial or one-sided. After all, Albie is a nice boy, a bit wet behind the ears, but a gentleman, and it isn't clear whether or not Lucia is falling in love with him or what he can offer. And that is a dynamic we see between Mia and Valentina, Jack and Portia, Tanya in damn near any relationship or situation she is in, and I'd submit that the same dynamic exists when it comes to Cameron and Ethan.
After all, there is what seems to be a rivalry between Cameron and Ethan, and to even the odds whenever Ethan got ahead, Cameron would sleep with Ethan's girl. But, with Ethan having a major financial come-up, there is the need to question if Cameron inviting Ethan on this vacation was about trying to get access to that money? If not, to reassert his dominance, remind Ethan where he is on the totem pole in their relationship. Not to say there may not be genuine brotherhood between them, but the various ways their history are told pushes you to question if they ever truly reconciled or simply ignored the elephant in the room.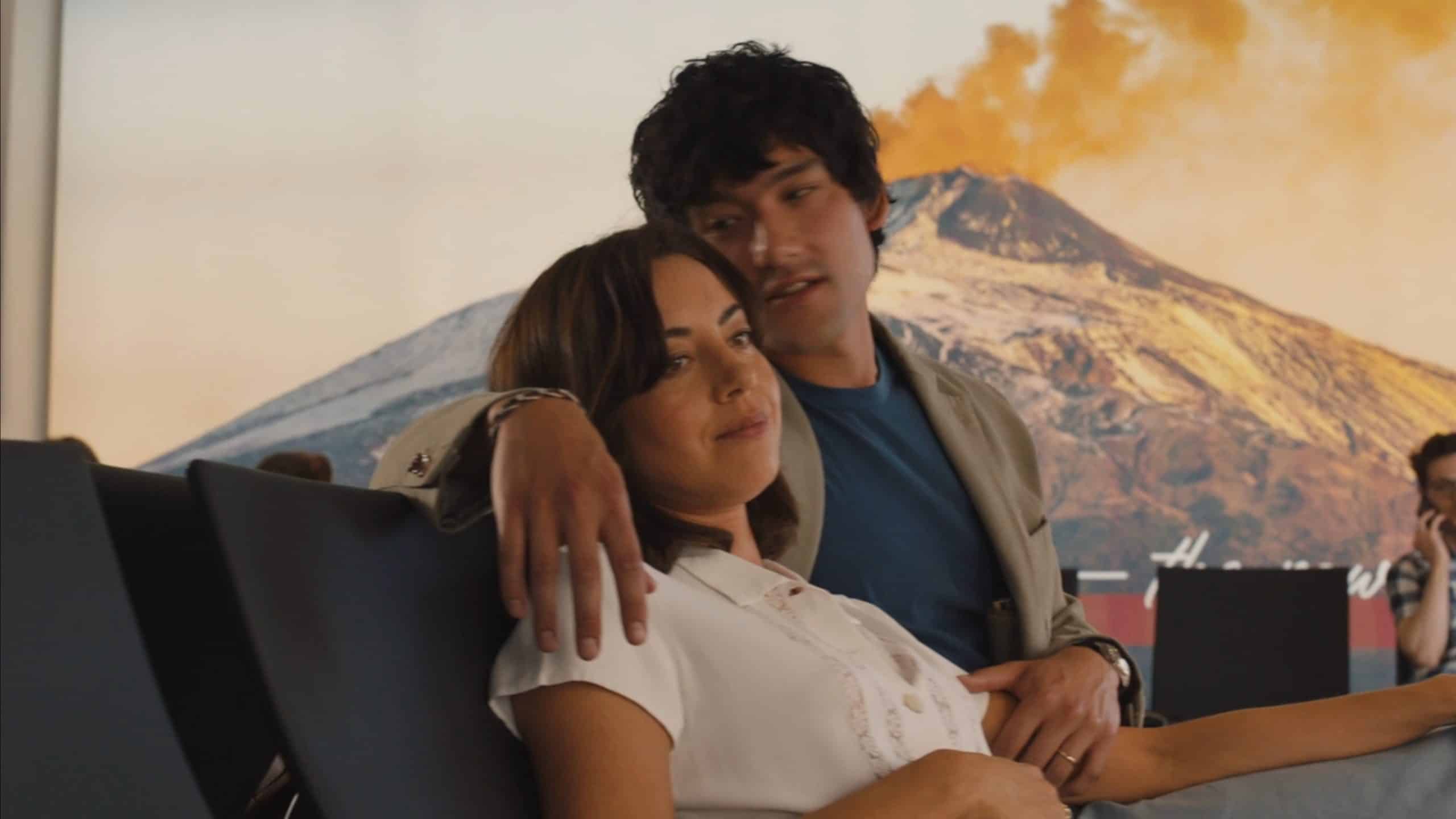 But, going beyond those who may or may not be using each other, there is also the relationship between chosen and blood relations. Harper and Ethan are opposites of Cameron and Daphne. Harper and Ethan make sense on paper and are functional. Meanwhile, even after having two kids, Cameron and Daphne are passionate about one another. Seeing Harper poke, prod, and explore both her and Daphne's relationship allows you into the complicated fabricate of marriage and recognize that what warms one person at night may not be enough for another.
Lastly, when it comes to Albie, his father, and his grandfather, we see a single red string of genetics connecting them. Bert may not be estranged from his son or grandson, but it seems meaningful conversations are few. Dominic, even when his dad falls, isn't attentive and worrying about his father. Albie, if anything, takes on the role of being the person the most invested in Bert's health. He also seems to care the most about Bert meeting his family and even tries to have some form of a relationship with his father. Perhaps so that he could have something better with his dad than Dominic has with Bert.
And it is in watching relationships form, evolve, devolve, or unfurl which drives the second season of "The White Lotus" the most.
Low Points
Plot Holes/ Unresolved Storylines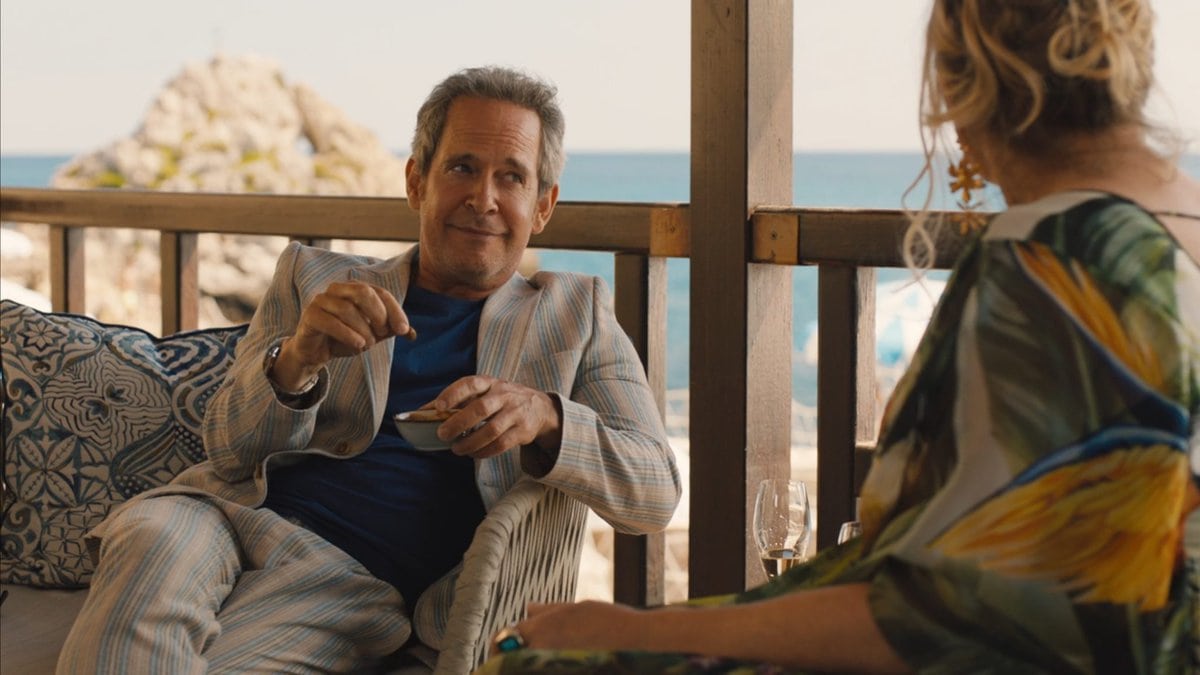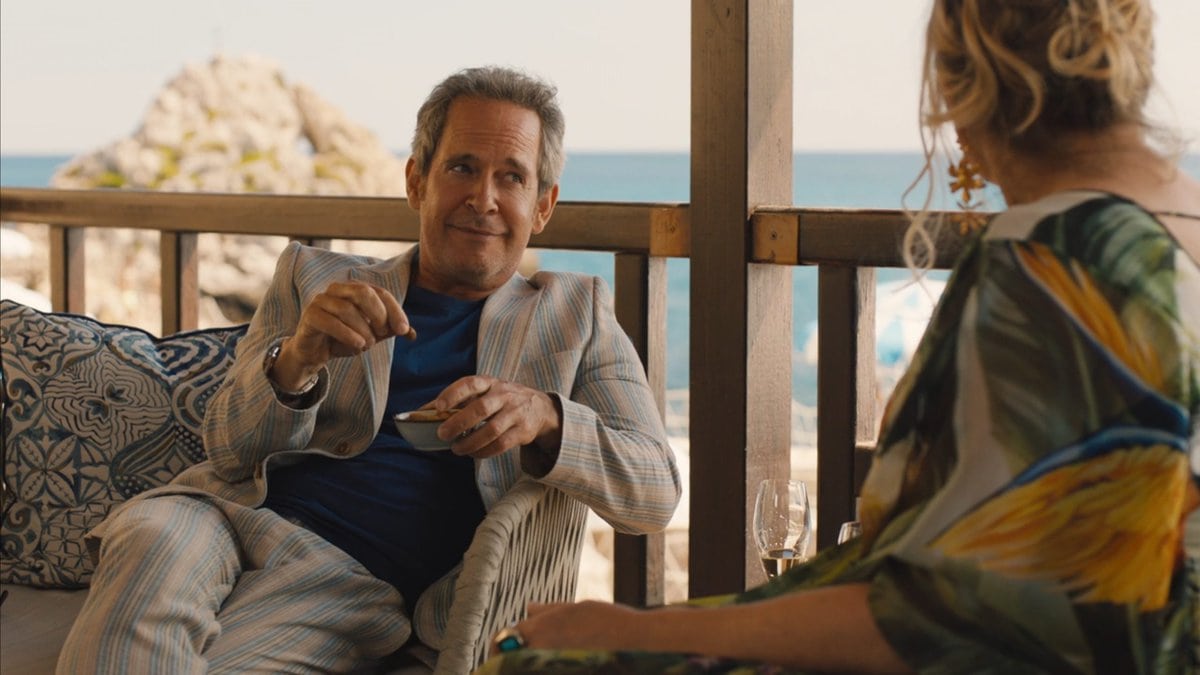 Unfortunately, when it comes to season 2 of "The White Lotus," a lot of the drama stirred up leads to dead ends rather than resolutions. For example, what was going on with Greg that led him to leave early isn't resolved. What happened between Ethan and Daphne, never mind Cameron and Harper, isn't confirmed. You're left with the idea something happened, but the exacts aren't revealed. Heck, even those who had a late entry, like Jack and Tanya's friend Quentin, don't necessarily have their motives fully exposed to viewers.
Instead, you're left on the hook where you can make your own assumptions but aren't given an answer as to what theory could be canon.
On The Fence
The Murder Mystery Was An Afterthought
While there was more than enough going on to push minor theories, rarely are you given anything to think this person is going to murder someone or that person. Which makes the shocking finale, when all is revealed a mixed bag. On the one hand, you get a happy ending for many characters, which you can appreciate. But, on the other hand, the person who dies and how they die, seems to be so grandeur to compensate for the lack of build-up to the big reveal.
The Italian Characters Took Nearly The Whole Season To Become Noteworthy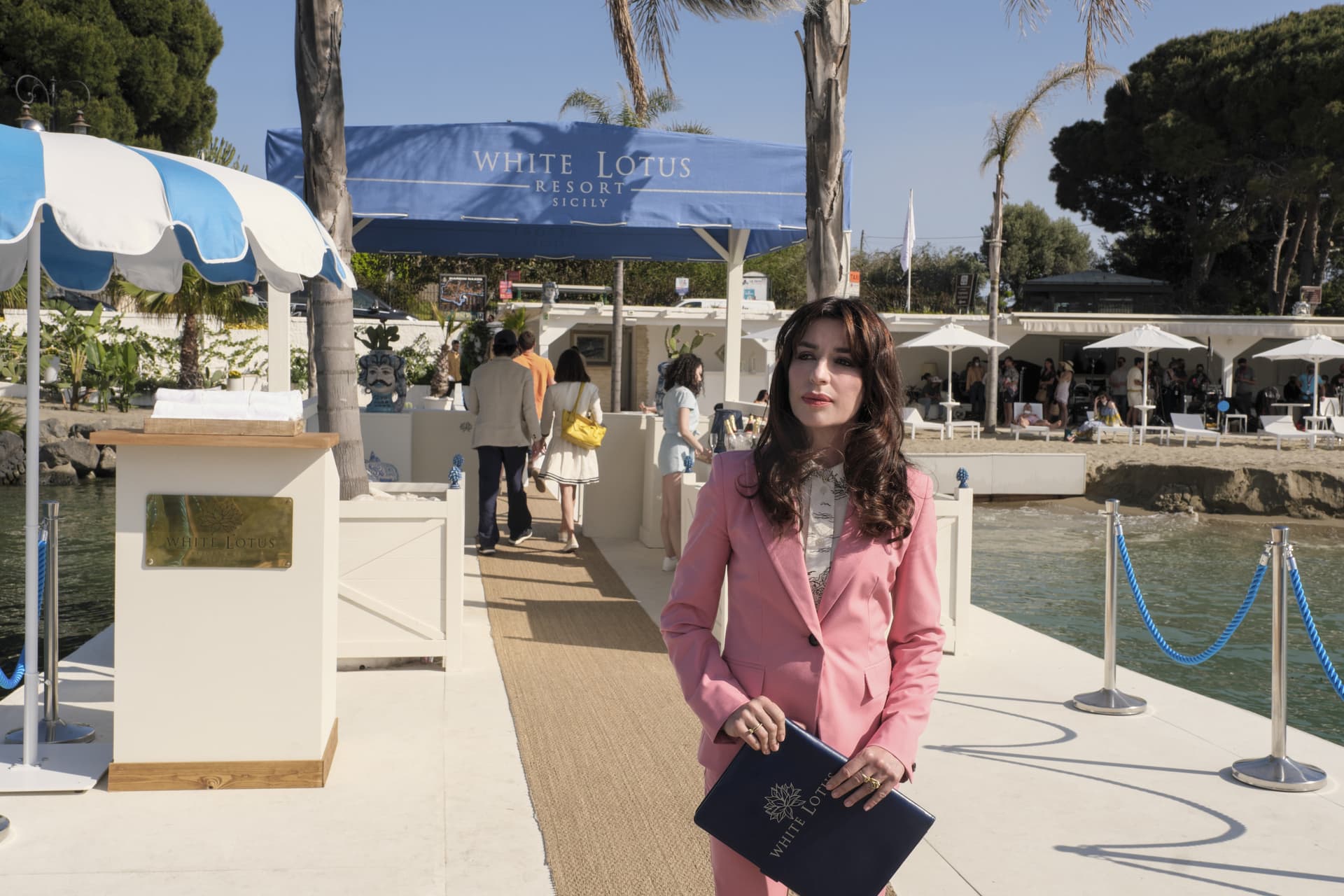 The Italians in season 2 feel a bit like the Hawaiians of season 1. They are an obligation because, you have to show the locals. But, unlike the Hawaiians, you aren't left feeling that the Italians are given a nod and then told to get back to their jobs. Valentina, Lucia, and Mia are given full lives and arcs which, yes, take longer than we would like to get started, or interesting rather, but with Lucia, once her storyline gets going, it becomes a highlight of the season.
As for Mia and Valentina? Admittedly, their storylines just get started as the season ends, but you aren't upset by the wasted potential since the show does sometimes come off bloated.
It Sometimes Appearing There Were Too Many Characters To Handle
Season 2 is arguably bigger than season 1 regarding both cast members who are the primary focus vs. those who are secondary. Because of this, as noted above, people get lost in the mix. The Italians are put on the back burner, and I wouldn't say the juggling of those who are presented as primary cast members are equal. This is best seen through Albie's family. Bert's storyline of meeting his family has no real payoff, and even his disappointment isn't really dived into much.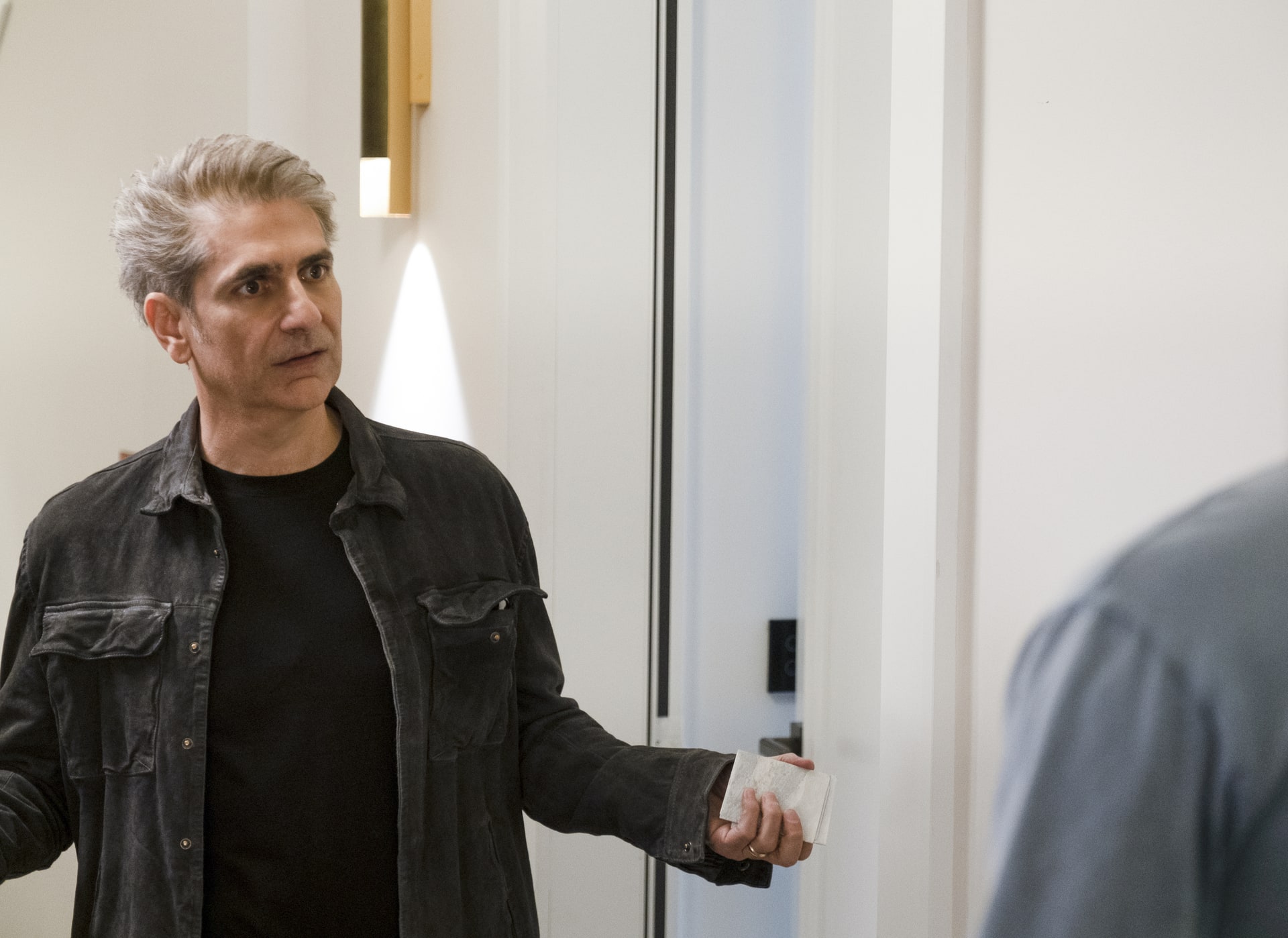 Then, with Dominic and his infidelity issues, while he presents it as a generational problem, and he does get to confront his father about the precedent set, it doesn't feel impactful. It's very matter-of-fact, and the wound isn't dug into.
Heck, you could even say when it comes to Ethan and Cameron, while we learn about the complications of their relationship, it's Daphne that gives Cameron a boost and Harper who makes you care about Ethan. On their own, the men don't really offer much worth noting. And it goes on and on as you are left wishing Portia wasn't a reactive character, that we got more out of Quentin to make him less of a mystery, as well as Jack, but even with one more episode than season 1, "The White Lotus" can't handle how bloated it is.
What's Working & What's Not
What's Working
Casting remains one of the best aspects due to the chemistry of the actors and how they play off one another
What's Not
At this point, either dropping the whole murder mystery thing or not using it as part of the introduction to the season.
Who Is This For?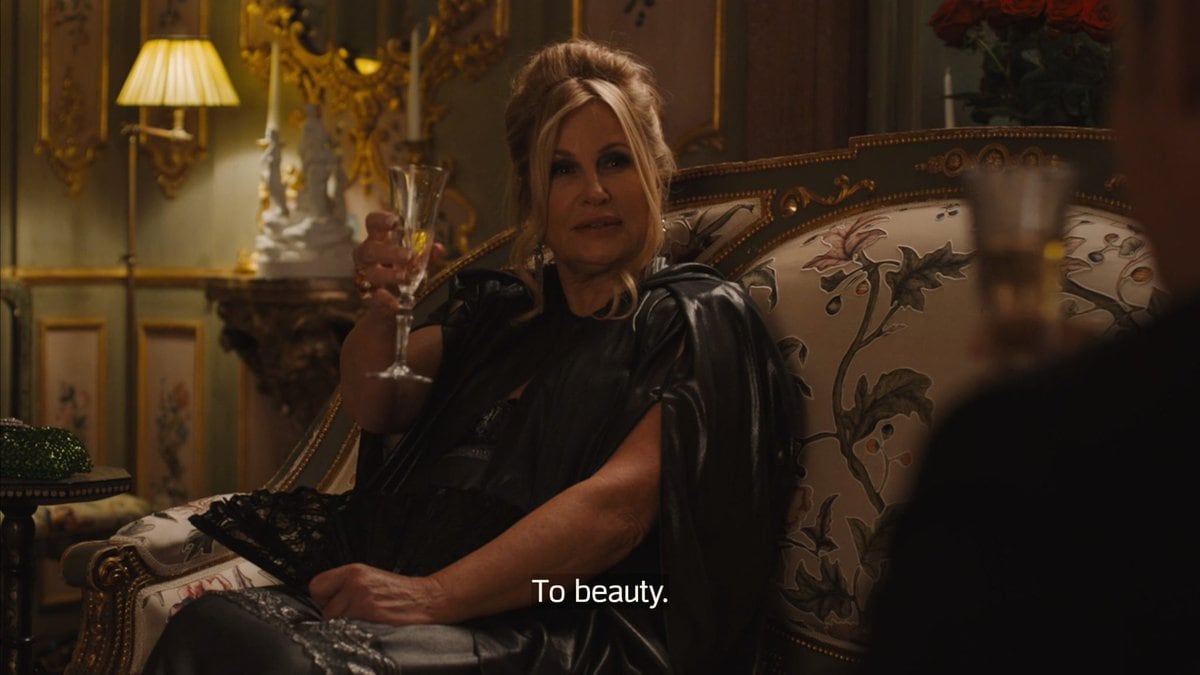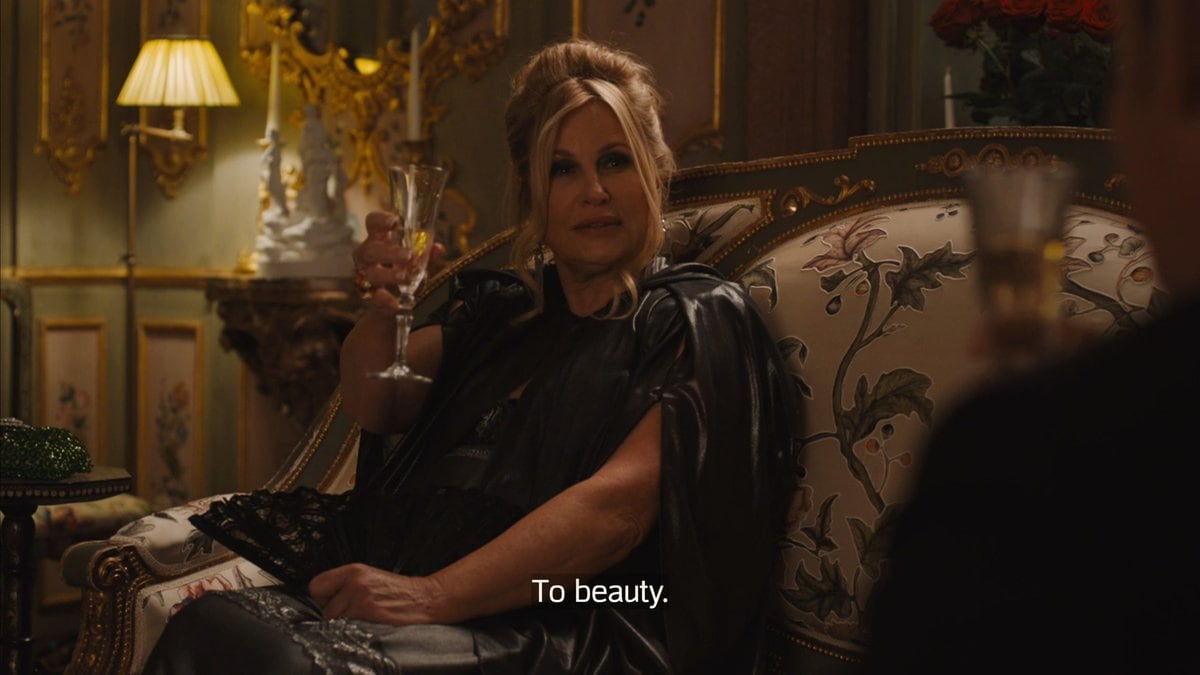 Like season 1, "The White Lotus," season 2, is for those who enjoy watching privileged people behave badly on vacation, but this time around, you don't have to factor into your enjoyment the locals being left worse than when the season began.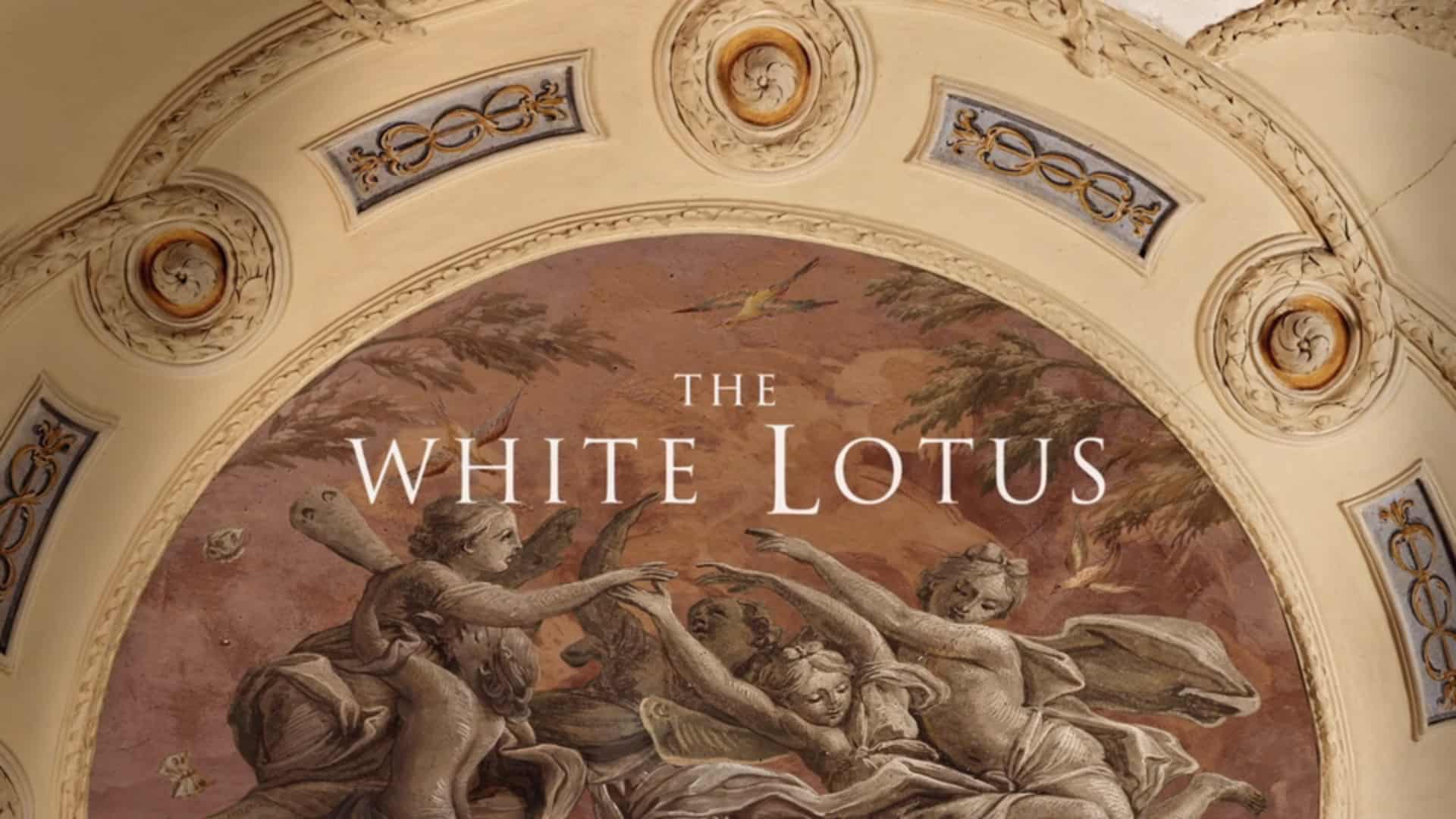 The White Lotus: Season 2 – Summary/ Review (with Spoilers)
Overall
The second season of "The White Lotus" is well cast, but you could submit that not all cast members have their characters developed equally. For while the relationship dynamics are interesting, individual development is a bit too shoddy at times.
Highlights
The Various (Romantic and Platonic) Relationship Dynamics
Meghann Fahy as Daphne
Disputable
It Sometimes Appearing There Were Too Many Characters To Handle
The Italian Characters Took Nearly The Whole Season To Become Noteworthy
The Murder Mystery Was An Afterthought
Plot Holes/ Unresolved Storylines