Queen Sugar: Season 5 – Review/ Summary (with Spoilers)
Season 5 of Queen Sugar, despite addressing the COVID-19 pandemic and 2020's Black Lives Matter movement, is a reprieve from what the show has perennially given viewers.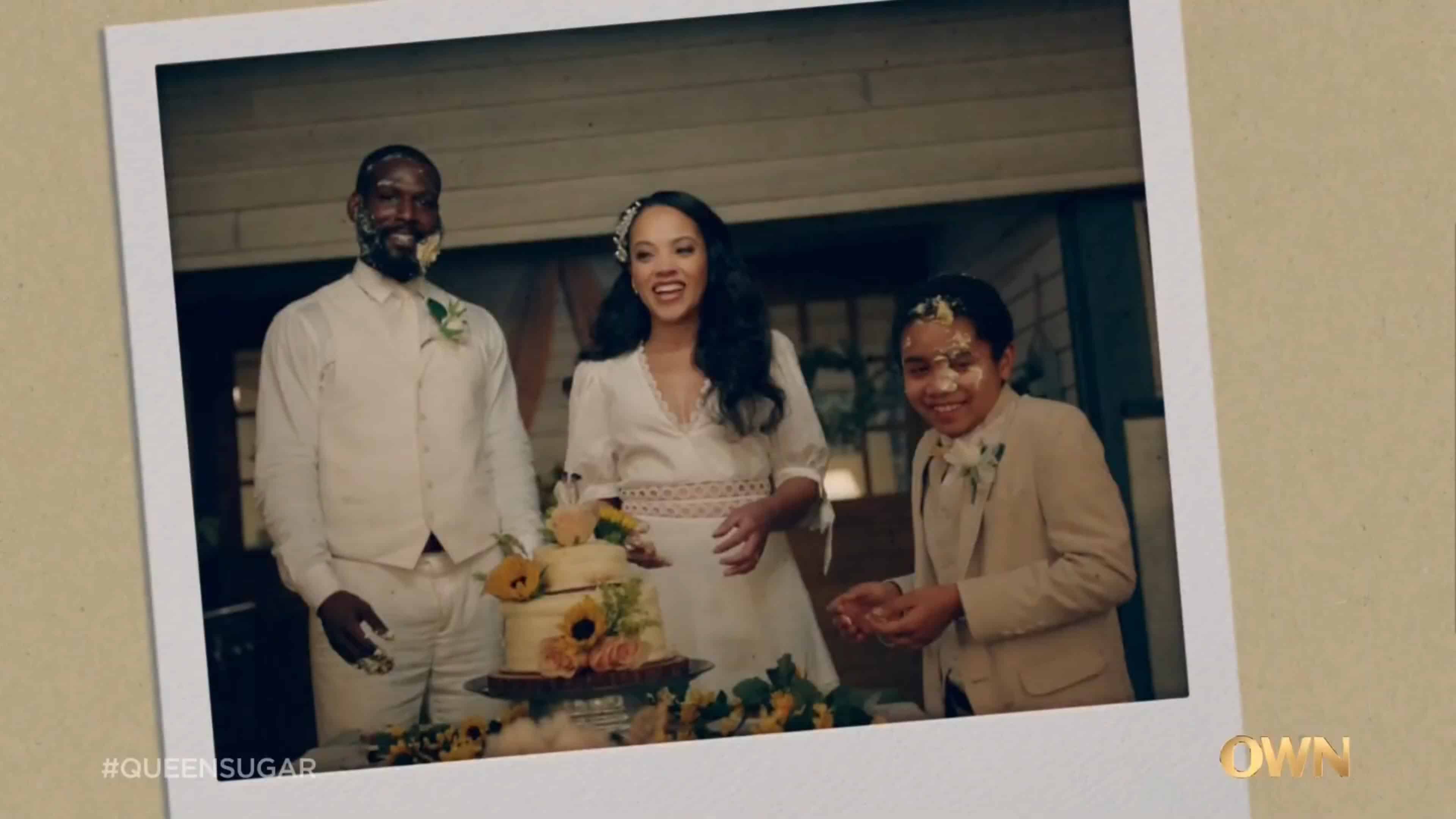 Season 5 of Queen Sugar, despite addressing the COVID-19 pandemic and 2020's Black Lives Matter movement, is a reprieve from what the show has perennially given viewers.
---
Season Premiere
2/16/2021
Season Finale
4/20/2021
Episodes
10
Network
OWN
Created By
Ava DuVernay
Genre(s)
Drama, Romance, Young Adult, Family, Historical
Noted Cast
Charley
Dawn-Lyen Gardner
Nova
Rutina Wesley
Aunt Vi
Tina Lifford
Calvin
Greg Vaughan
Darla
Bianca Lawson
Ralph Angel
Kofi Siriboe
Blue
Ethan Hutchison
Hollywood
Omar Dorsey
Davis
Timon Kyle Durrett
Micah
Nicholas L. Ashe
Kiki
Tanyell Waivers
Willa Mae
L. Scott Caldwell
Prosper
Henry G. Sanders
This content contains pertinent spoilers.
Season Summary
In season 5, thanks to the COVID-19 pandemic, Queen Sugar focuses more on the core Bordelon family members than the Landry family's latest plan or introducing new characters. Because of that, many things often set aside, like Charley's personal life, Nova being an activist romantically involved with a cop, alongside Aunt Vi's role in a family increasingly independent of her gets focused on. Thus allowing us to get reacquainted with the lead actors, their significant others and get a real sense of where each character is at and where they see themselves going forward.
Review
---
Community Rating:
---
Highlights
How Calvin & His Daughter Are Handled By Nova
Calvin's place in Nova's life, and him in hers, has always raised an eyebrow. For whether you consider the two relationships with Black men we saw Nova in and her time with Cree Summer's character, you can't deny she can and does have a romantic interest in her people. However, something about Calvin, despite the messiness of that situation, drew her back. And it seems in season 5, rather than have Nova's messiness be aimed at family members, it was aimed at Calvin and his daughter.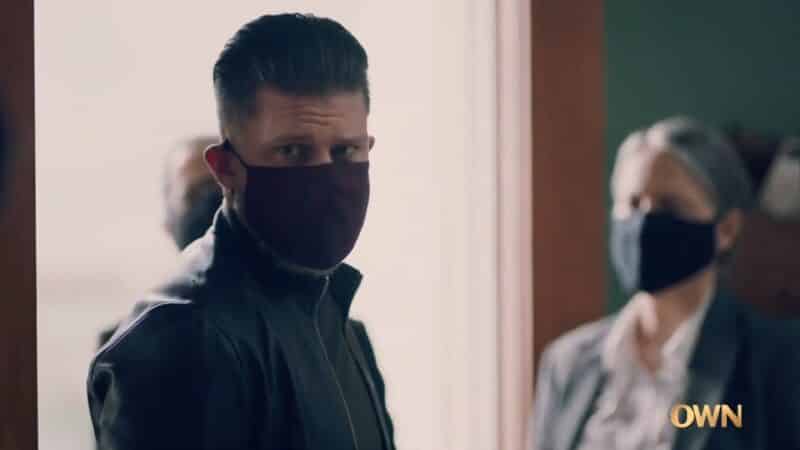 Now, we'll admit, we weren't necessarily fond of Calvin because he came off like a token white character on a predominately Black show for the sake of having one. But, with the Black Lives Matter movement a strong focus of Nova's storyline, both he and his daughter were taken to task. Calvin over his lack of accountability for other white people and Courtney? Well, while her enthusiasm for Black lives and culture were encouraged, her overstepping was checked. Thus reminding Courtney, and perhaps white viewers, that your support is always appreciated, but remember you aren't just defending people, but also a culture. One with a history and rules that have to be observed if you wish to join us beyond protests.
Minimal Trauma For Darla
Often with Darla, there is the question of what bad thing is going to happen to her this season? If not, what from her past is going to pop up and haunt her? Thankfully, in season 5, that trend ends, and while she may have some struggles due to being temporarily laid off, her sobriety doesn't become an issue, nor her relationships with most of the other characters. This isn't to downplay the arguments she has with her mother or Aunt Vi, but neither of the two escalate to the point of becoming the type of clashes we have seen or heard of previously. No one gets ostracized or has their past dredged up. There are just passionate disagreements, mainly dealing with Blue.
A Reintroduction To Charley
Charley has been built up to be a warrior for St. Jo. She fights the Laundry family nearly every season as they find new ways to use their money and influence to oppress Black farmers. In the last season, this led her to join the city council, which she is still on. This escalation with Charley has been the core of her character's arch, and slowly but surely, who she is beyond that aspect of her life, had slipped away a bit.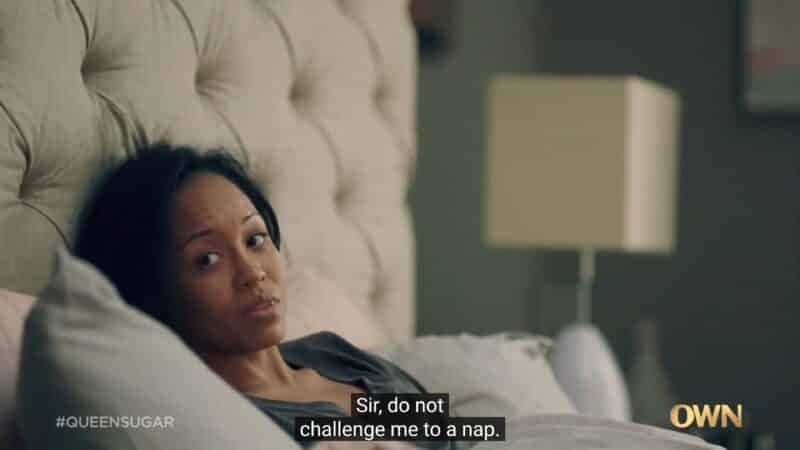 Season 5 slows Charley's pursuit of justice and protecting the community down and forces her to reflect on her journey thus far. Especially since Micah is on his way out, so on top of being stuck at home, she is prepping to be an empty nester. Thus, she finds herself talking about being a young mom, her struggles with Davis, yet her pushing beyond what was expected from a young Black woman raising a kid.
And then when you bring Davis into the situation, who comes because Charley gets COVID, you get this push and pull between remembering what he did to how he is acting now. Leaving, you to believe, when restrictions are lifted, maybe Charley will have more of a personal life, beyond showing up for family events, when it comes to her story.
The Handling Of the Black Lives Matter and COVID-19
From Darla being laid off, Aunt Vi and Hollywood having to close their businesses, and Ralph Angel having to lay off workers, we see the economic impact of COVID-19 on Black companies and people from nearly every aspect. Also, through Charley and Hollywood, the issues that can arise when you either don't have someone to help you if you get sick and are alone, or in the case of Hollywood's mother, Willa Mae, the issues that come about when, if your loved one gets sick, there was a time you couldn't go see and support them. Never mind the troubles of preparing funeral arrangements.
It all gives a sense of representation that many shows are skirting away from yet is still needed. For while the Black Lives Matter protest were a major cultural shift, which was further illuminated by Blue and Ralph Angel dealing with traumatizing situations, we have to address the COVID-19. It created the opportunity for the protests to be as massive as they were.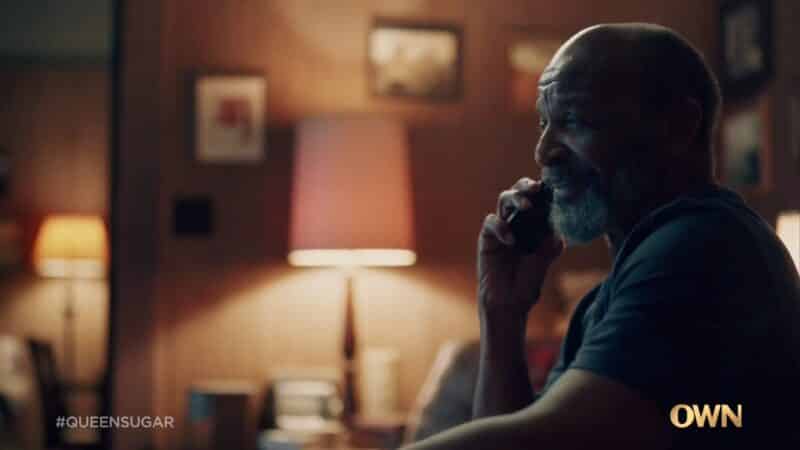 Also, when thinking of Prosper, you are forced to recognize the people, whether elderly or with compromised immune systems, who were trapped out of fear because there was this deadly disease. Add in Prosper lived alone too? It meant he was reliant on his community, people like Nova and Aunt Vi, to check in on him, go shopping for him, and the show really pushes how much community mattered more than ever to survive the pandemic.
A New Chapter For Blue & The Conversations Surrounding The Move
With Blue moving to DC for school and not partly being raised by his grandmother, this either means less of Blue or more of him in a new environment, with Darla's backstory getting fleshed out beyond her perspective. But, alongside what's new for Blue, there were the conversations about Black people going to PWI and the trade-off of expecting a better education yet dealing with isolation, potentially racism, and also tokenism. That conversation Nova and Aunt Vi have is immensely important since the idea is always to leave the hood, abandon it practically, and always seek better. Yet, in doing so, there is a brain drain, a lost potential investor, due to creating a disconnect during formative years.
So I really do hope we get to see how living in one of DC's more affluent areas might change Blue, especially in comparison to what we saw Micah go through.
Low Points
Willa Mae's Death Lacked Impact
While you feel for Hollywood and recognize what the death of a loved one means, especially under COVID-19 restrictions, being that Willa Mae was a rarely seen, barely heard from character, her death lacked impact. Now, for a while, it seemed Prosper might kick the bucket, and to us, that would have been a major death. However, we will admit, while Prosper's death would have been a more dramatic choice, it also would have left a dark cloud over the season. Willa Mae's death, on the other hand, does just enough to show loss, but by no means becomes a major storyline.
On The Fence
The End of Micah and Keke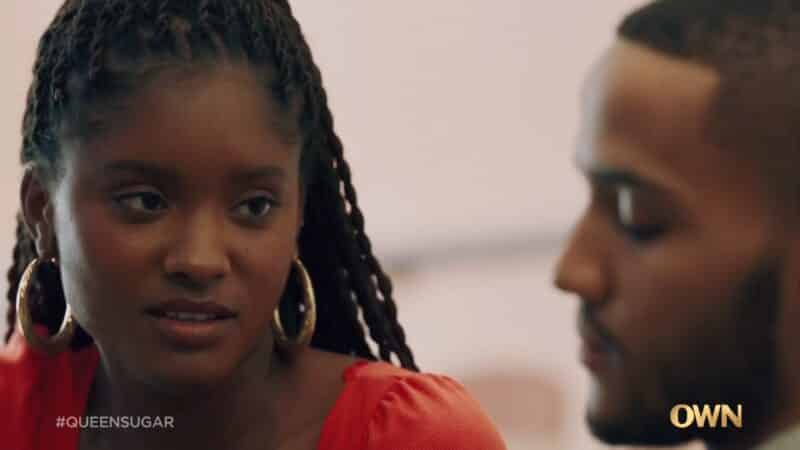 With Tanyell Waivers, Keke, not being a major part of the series for some time, it was only natural she'd look for other work and find that in Lace. However, how things ended for one of the top couples on the show, even if you want to put the spin on it that they've been growing apart, it just didn't seem right. Be it the questioning of cheating or just the overall vibe that this was rushed despite a relationship that has been Micah's main for nearly his entire time on the show.
Overall
By refocusing on what made Queen Sugar one of OWN's top shows, season 5 is a necessary reset that makes us hope, as much as Landry drama and battles for farmer lands is part of the show, it could potentially take a backseat.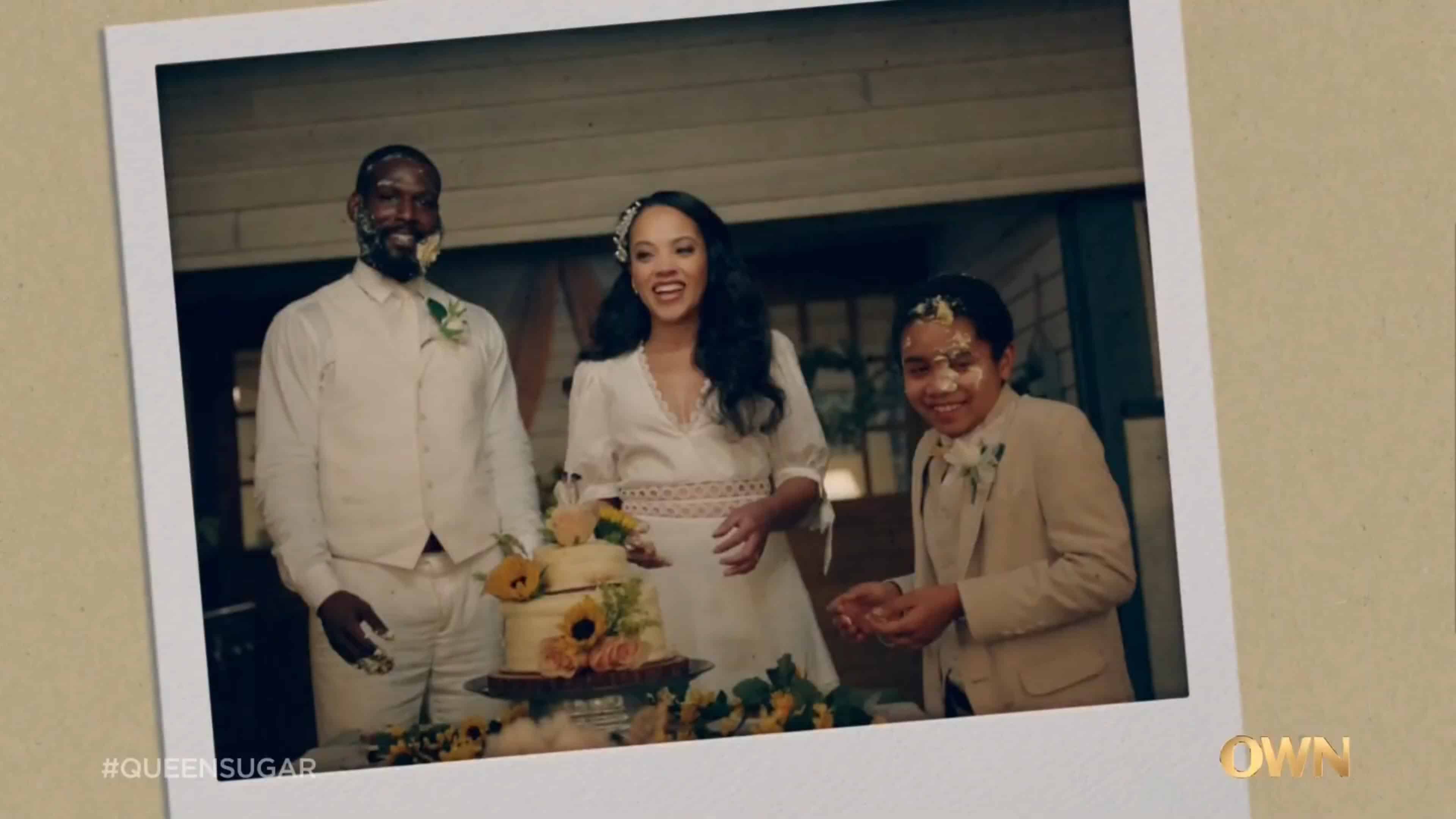 Queen Sugar: Season 5 – Review/ Summary (with Spoilers)
Who Is This For?
Longtime fans of Queen Sugar who wanted, needed the series to get back to its core cast.
Highlights
A New Chapter For Blue & The Conversations Surrounding The Move
The Handling Of the Black Lives Matter and COVID-19
A Reintroduction To Charley
Minimal Trauma For Darla
How Calvin & His Daughter Are Handled By Nova
Disputable
The End of Micah and Keke
Willa Mae's Death Lacked Impact
---
Follow, Like, and Subscribe
Community Rating: 0.00% (0) - No Community Ratings Submitted (Add Yours Below)