Requiem: Season 1 – Recap/ Review (with Spoilers)
Requiem is, by all means, an adequate, I got a few hours to spare, TV show to binge, but nothing you are going to want to push others to watch and talk about. Network BBC One/ Netflix Creator Kris Mrksa Noted Cast Mathilda Lydia Wilson Hal Joel Fry Janice Joanna Scanlan Rose Claire Rushbrook Nick…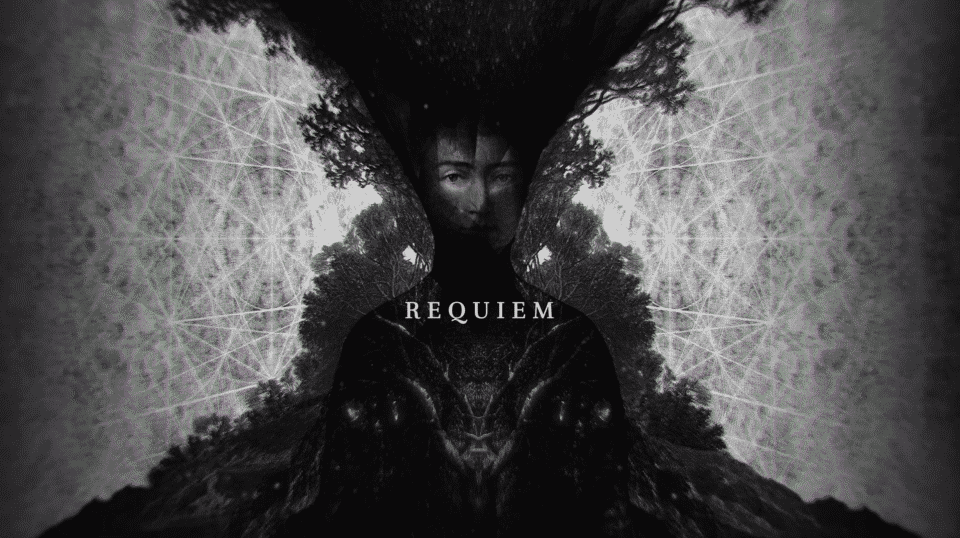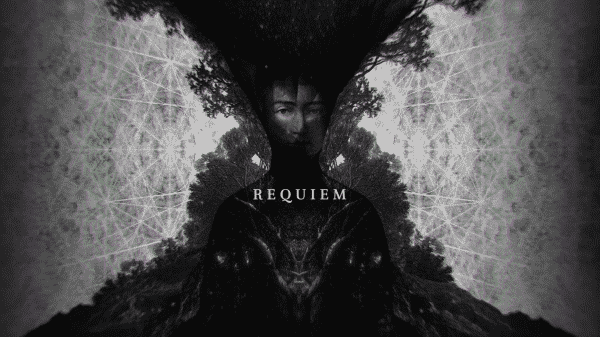 Requiem is, by all means, an adequate, I got a few hours to spare, TV show to binge, but nothing you are going to want to push others to watch and talk about.
---
Network
BBC One/ Netflix
Creator
Kris Mrksa
Noted Cast
Mathilda
Lydia Wilson
Hal
Joel Fry
Janice
Joanna Scanlan
Rose
Claire Rushbrook
Nick
James Frecheville
Aron
Richard Harrington
Davey
Brochan Evans
Trudy
Sian Reese-Williams
PC Graves
Clare Calbraith
Sylvia
Tara Fitzgerald
Eddie
Dyfan Dwyfor
Sean

Sam Hazeldine

Stephen
Brendan Coyle
Summary
Mathilda, an accomplished cello player, is about to go off on a US tour. That is until her mother, quite suddenly and grotesquely, in front of Mathilda, kills herself. Now, we get to see the reason why is because some ghostly figure which speaks through music. However, for Mathilda, all she sees is her mom drop off things, go into a parking deck, and slit her throat. Leading to Mathilda, as the police do their investigation, discovering pictures and a situation her mom was looking into.
All of which is quite odd since, to Mathilda's knowledge, her mother, Janice, has been orphaned since 22. On top of that, outside of a never seen friend named Kath, she doesn't have friends or family. So with learning Janice was on anti-depressants and with these pictures that point her towards looking into the disappearance of this young girl named Carys, off Mathilda goes. For, in her mind, continuing her mother's investigation into a child who has been missing since the mid-90s may explain the madness she witnessed.
Thus leading her and her pianist Hal to the town of Penllynith. A place which, with Mathilda digging up a buried, unsolved case, causes quite a bit of friction in the town. Especially since she arrives on the day a man named Ewan's funeral is. Then, upon trying to talk to an already distraught Rose, Carys' mother, Mathilda, and Hal gain a reputation. One which begins with picking with Rose for no good reason, like the many crazies who have riled her up before. But then it evolves as Mathilda keeps poking and prodding at the town's secrets. All the while taking advantage of a smitten man named Nick for housing, and dragging poor lovesick Hal along.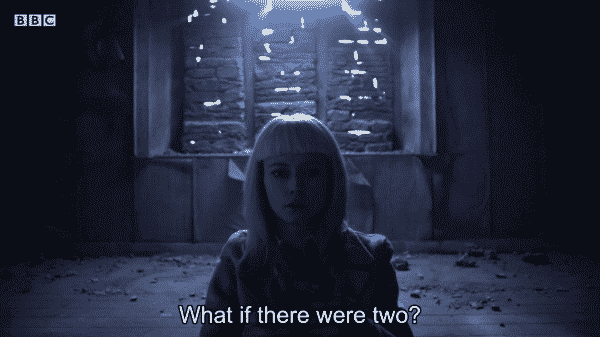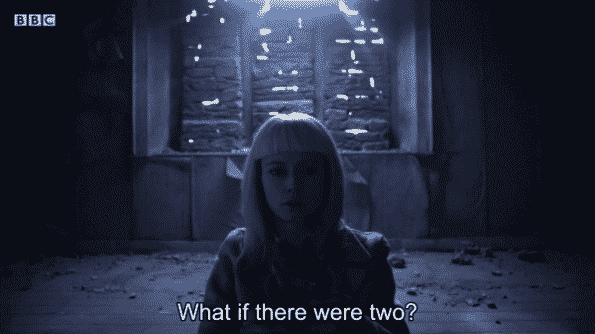 Which only leads to her rubbing more and more people the wrong way. Not just Rose, who has dealt with people riling her up for years since Carys' disappearance, but also her husband Aron, son Davey, and many more. Such as the local barkeep, Trudy, who was there the day Carys disappeared, alongside PC Graves who just thinks Mathilda is nuisance. This especially becomes true when Mathilda begins to believe she is Carys and starts taking note of all the mysterious goings of the town.
Especially as she picks up that occult practices may be going on and meet a man named Sean. Between that and Ewan's sister Meredith, as well as her sudden demise, Sylvia who is creepy, and marks which appear on Mathilda and other situations, things get curiouser and curiouser. To the point that when Stephen begins to help and reveal some things about Janice, it becomes clear Mathilda is way over her head.
Question(s) Left Unanswered
So who were the people Nick owed in Austrailia and are they bad enough people that with Nick not contacting them, will they
Highlights
There Is A Good Mix Of Presenting More Questions While Providing Answers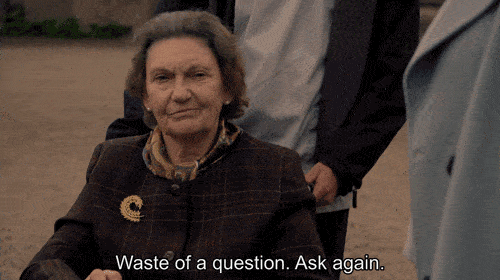 Despite Mathilda saying that she is Carys in the first episode, treating this as fact becomes hard after a few episodes. For one, all the evidence she has is very circumstantial. Then, as we learn more about Carys and the day she was kidnapped, it weakens her case more and more. Add in Rose being iffy to the idea, and a birth certificate, and you simply think Mathilda has gone mad. Yet, as many questions are brought up ad the show continues, you get given just enough answers to fuel your fire. A rare showing for mystery shows nowadays which often start off hot yet quickly fizzle.
On The Fence
The Acting and Writing Is Just Good Enough
Don't expect major accolade worthy performances out of anyone here. They are good enough to present an entertaining six episodes, but there isn't a single performance given which inspires you to follow this actor or that actress's career. Then, in terms of the writing, while the mystery element is handled fairly well, when it comes to interpersonal relationships, things falter a bit.
Take for instance the relationship between Nick and Mathilda. It is very unclear what they are, and whether she is just sleeping with him so that she has a place to lay her head. The relationship between Hal and Mathilda is addressed, yet also is handled in such a way that you will find yourself questioning how did these two even form a duo? Was it a shared agent or were they actually friends before the events of the series? From there you can look at Trudy's relationship with Eddie, and wonder what is up with that? Especially given what happens between her and with Hal. But, in general, while Mathilda's drive for the truth may distract you from these things, as you finish putting the puzzle together in your head, you'll notice many subplots that perhaps could have been better handled.
Hal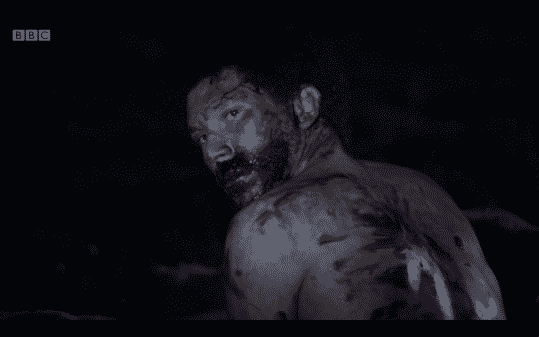 The way Hal is written and played, it is very much like the Black best friend on a tween/teen show. Who is he outside of the lead? That is a very good question! Yet, despite trying to explore that when they try pair with Trudy, as soon as he seems like he could have a life outside Mathilda and her drama, the season ends. Thus leaving us with a Hal who is the best friend with an unrequited crush who doesn't get developed and, surprisingly, doesn't get to reconcile with Mathilda after their fight.
The ending is set up to be that abrupt and sort of like drop like a butcher's cleaver.
The Beings Which Haunt The Show, Their Presence Becomes Downplayed Until They Come Roaring Back Late In the Season
In the beginning, you are really led to think these apparitions are going to kill people left and right. Especially since they are haunting and seem fueled by the music Hal and Mathilda play. So with everytime you hear Mathilda play her cello to destress, it is assumed someone is going to show up dead. However, after Ewan and Janice, pretty much they calm down immensely. Some dead farm animals are seen and Mathilda and Hal suffer scarification on Mathilda but that's it. I mean, you can also throw in a handful of spooky moments but overall you almost forget they are lurking in the shadows until the show is coming towards its conclusion.
Overall: Mixed (Stick Around)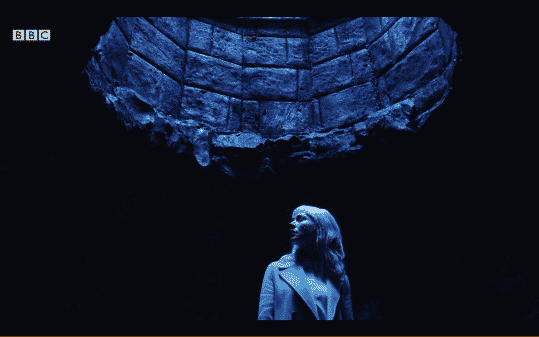 As noted in the overview, this show is adequate. It doesn't do anything which really commands gratuitous praise but doesn't inspire rage or indifference. It's like a Sunday movie matinee. If you have nothing better to do, this is a good show to kill time until you are getting ready for your work week. Yet, when it is over, and if someone asks you what you did over the weekend, you'll already be at the point of forgetting details since this show doesn't leave much of a lasting impression. It's no award winner but just something to watch.
Has Another Season Been Confirmed?: No, But According to Radio Times, the creator is ready for season 2.
While BBC One/ Netflix hasn't said anything yet, writer/ creator Kris Mrksa has noted she foresaw this as a two-part series and season 1 is only but part 1. So, considering the ending and how things are left with Hal, maybe the idea of Nick's people coming to town and also PC Graves following up on the events of the finale maybe what we see in the second season. If it happens.
Episode List
Episode 1
After a young woman's mother commits suicide in a gruesome fashion, she digs into her stuff and past to try to understand why and her mother better.
Episode 2
While we get to peer behind the door and a stalker is revealed, the mystery of who Mathilda may truly be stays strong.
Episode 3
The day Carys was taken is brought into focus, as well as a magnifying glass under possible occult activity.
Episode 4
As we learn what is causing the whispers, it also becomes clear who the members of the occult likely are.
Episode 5
A major reveal about Sylvia and Janice points us towards answers, but there are still a few lurking issues we need solved
Episode 6
While we are given nearly all the answers you'd require in terms of Carys and her disappearance, there is something left over for a possible second season.