Red Table Talk: Season 1a – Recap/ Review (with Spoilers)
In the first half of season 1, Jada Pinkett-Smith revives Red Table Talk and gives us the type of show you wish was in the headlines for more than sensationalized topics.
---
Network
Facebook Watch
Creator
Jada Pinkett Smith
Noted Cast
Herself
Jada Pinkett-Smith
Herself
Willow Smith
Herself
Adrienne Banfield-Jones
Herself
Gabrielle Union
Herself
Tiffany Haddish
Them self
EJ Johnson
Himself
Cesar Millan
Summary
Over the course of 10 episodes, Jada Pinkett-Smith, her daughter Willow Smith, and mother Adrienne Banfield-Jones tackle many topics most families avoid or feel awkward about. Whether it is sex, dating, death, or gender identity and conformity, these topics come to the red table and are openly discussed. All with a desire to not so much put your point out there as much as to understand or even be understood.
Highlights
It's Honest, Revealing, But Only Filtered Enough To Be Professional – From Episode 1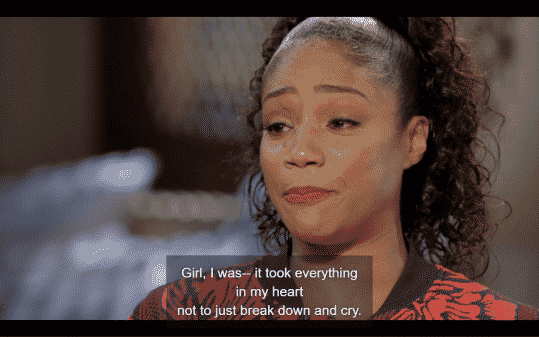 In comparison to Beyoncé's HBO documentaries, as well as Misty Copeland's, there isn't this vibe that you are getting promotional material or just enough of the journey to present an uplifting narrative. Red Table Talk brings about the vibe you are listening in to real conversations. A lot of which is about reminiscing the full journey. Not just an anecdote here and there and look where we are now. Nah. It's about how we struggled really hard to get to this point and though we forgive each other and have a better relationship, some things simply can't and won't be forgotten.
How Open Jada Consistently Is
Though Willow opens up about self-harm in the past, and Adrienne talks about her heroin addiction in the mid-season finale, there are multiple moments when these two clam up. Either by not saying anything at all or, in the case of Adrienne, straight up saying they aren't comfortable with a topic or question. Yet, when it comes to Jada? Nothing is hands off. Whether she is talking about being accountable for the state of her relationship with Will, his ex-wife, Gabrielle Union, her kids, mom, or herself, she is upfront at all times. She keeps things professional but never to the point where, as noted in the previous highlight, this seems made to seem like only half the story. You get it all with Jada.
The Topics
As noted in episode 3, each topic builds off another and it creates an almost 12 step program in how to create open communication. That is, whether the conversation is on loss, body insecurities, toxic relationships, gender conformity and so much more.
Understanding the Smith Family Parenting Style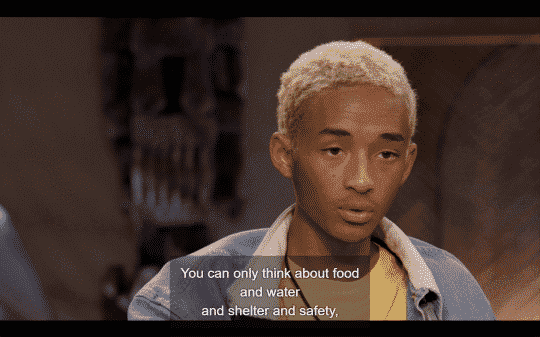 It's hard to not be fascinated with the Smiths as a family. Both Will and Jada came from households which were far from perfect. Jada grew up in Baltimore, a tough part, with a mother who was an addict and father who didn't seem active in her life. Will had both of his parents but there remained issues and he was far from living like a prince. So to hear and get a real understanding on how their past lives, and current lifestyle influences creating a family is illuminating.
Especially since, as eccentric as Willow and Jaden are, maybe Trey as well, with seeing how family oriented they are, it's amazing. Enviable even. And it seems communication has always been key. Whether it was Jaden being heard when he said Jada was leaving him at a daycare with people who didn't love him, Willow being given the out from her music career, or the adults listening to each other. While not presented a complete parenting book, and there is a disclaimer everything don't work for everybody, you are given a good base to see what could generally work as long as you are consistent, open, and are willing to give and receive trust.
Seeing How Things Change From Generation to Generation
Though Willow isn't consistently on the show, and really disappears towards the last half of 1a, when it is her, Adrienne, and Jada it is such a full and illuminating conversation between the three. Especially since they have a close relationship but apparently don't know everything about one another. So whether it is talking about sex, Willow harming herself, or episodes without Willow where Adrienne and Jada are talking to guests, it really helps you to see how the world has changed. Add in the majority of their guests are Black people, from various backgrounds, and it really shows you how the culture has changed for Black Americans and also presents ways we are not a monolith. Like with Tiffany Haddish questioning how Jada and Adrienne didn't get whoopings, since that was a normal thing in her household.
The Guests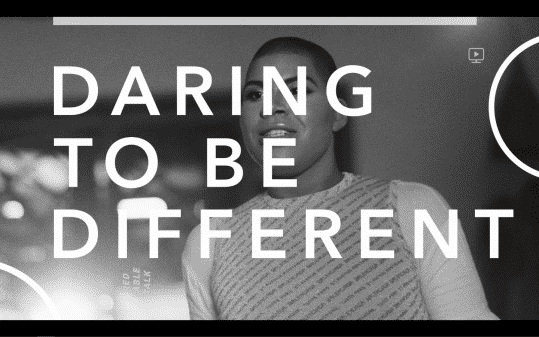 Whether it was guest like Cesar Millan, who didn't participate in conversations, as much as they were interviewed, or like EJ Johnson, who presented one of the few times you don't hear a Black coming out story with horror, you have to appreciate the diverse group Jada had on. Even for non-famous people, like Willow's friend in the sex episode, they all brought something that made each conversation poignant and noteworthy.
Low Points
The Facebook Questions
While I won't pretend that some of the questions aren't interesting, usually they are kind of fluffy. Especially after listening to a real good conversation where Jada, as a moderator, pushes and follows up on things. Add in there is a live show on Wednesday and it makes you question what is the purpose of this segment? If the conversation was live, that would be one thing. But with it not? It creates awkward moments that seem unnecessary and could be cut. Especially because, again, there is a live show which follows that seems like a better time to address questions.
Overall: Positive (Watch This) – Recommended
There is a bunch of media which makes you wish that it existed and was well-established a long time ago – this is one of those programs. In fact, it makes you wish during its initial run, a one-off YouTube special, it would have continued. For while Willow was much younger, and maybe less sure of herself than she is now, there is such a value in this show's format. With Adrienne repping the old school, more conservative outlook, Jada who leans more toward Willow but is still very much her molded by her mother, and Willow who is on a different plane, there is such a diverse set of opinions expressed. The kind which, even with so many shows having hot topics and things of that nature, none of them really feel like they can compare to what is presented at the red table.
Hence the positive label and the rare recommendation. For don't let the headlines fool you, there is so much more to this show than Jada talking about a sex addiction, Tiffany Haddish mentioning Drake standing her up, and things of that nature. Those may be the hooks used but this show has so much more to offer.
Has Another Season Been Confirmed?: No, But There Will Be 13 More Episodes This Fall.
---
Follow Wherever I Look on Twitter, Like us on Facebook and Subscribe to the YouTube Channel.
---
---
Episode List
Episode 1
The revived Red Table Talk presents something carefully curated but also raw. For in the maturity of its hosts and first guest, you see the work put into being mature and having grace, yet not feeling the need for a facade.
Episode 2
This week on Red Table Talk loss and death are spoken about with special attention to what loss can mean beyond physical death.
Episode 3
In this episode, the ladies of the Red Table confess not just their insecurities about their bodies, but also talk about what they love about theirs and each other.
Episode 4
For the entire episode, Jada Pinkett-Smith and Gabrielle Union have a heart to heart not just about their issues, but the difficulty of maintaining female friendships, the #MeToo movement, and being wives.
Episode 5
The parenting style of Will and Jada Smith which produced such eccentric children has always been curious and sometimes even controversial. That gets broken down, to a point, this episode.
Episode 6
It's time to talk about sex and while open communication has been encouraging and consistent, there are some road bumps this time around.
Episode 7
EJ and Cookie Johnson sit at the red table & present the message that you can prepare your child for the world either w/ love or oppression.
Episode 8
Tiffany Haddish comes to sit at the red table and after reintroducing herself, she drops a few new tidbits about herself.
Episode 9
Dog behaviorist, Cesar Millan, briefly recaps his journey to the United States as well as the importance of his friendship with Jada.
Episode 10
Adrienne (Gammy) and R&B artist August Alsina delve into their experiences with drug addiction and how they found a way to become clean.