The revived Red Table Talk presents something carefully curated but also raw. For in the maturity of its hosts and first guest, you see the work put into being mature and having grace, yet not feeling the need for a facade.
---
Network
Facebook
Creator
Jada Pinkett Smith
Air Date
5/7/2018
Featuring
Herself
Jada Pinkett Smith
Herself
Willow Smith
Herself
Adrienne Banfield-Jones
Herself
Sheree Zampino
The Introduction
5 years after the original Red Table Talk, Jada Pinkett Smith, daughter Willow, and mother Adrienne Banfield-Jones return to the red table for honest, and surprisingly open, discussions. Giving us something neither like the productions we have seen premiere on HBO featuring Beyoncé nor the level of reality show drama. In Red Table Talk, somehow there is a balance of public figures revealing their less than ideal moments, yet seeming to just let us enough to present minor imperfection.
Focusing on the first guest of the show, Sheree Zampino, Trey Smith's mother and Will Smith's first wife, you get what is meant by that. Jada, in conversation with Sheree, notes how rough both sides made coming into one another's life. Sheree, by her own decision, was unraveling how connected she and Will were and in the process of disjointing, we have Jada who, with take charge attitude, was forcing something that wasn't ready to happen. At least not in an easy and comfortable way.
After all, as Jada notes, "Because I did not understand marriage, I did not understand divorce." Which went beyond just Sheree having to feel like she was handing over her former life to this new woman. The house and the man, but also having to share her son. Which, as you can imagine, is difficult because Jada was Will's significant other, eventual wife, and that means Jada is going to be around your son.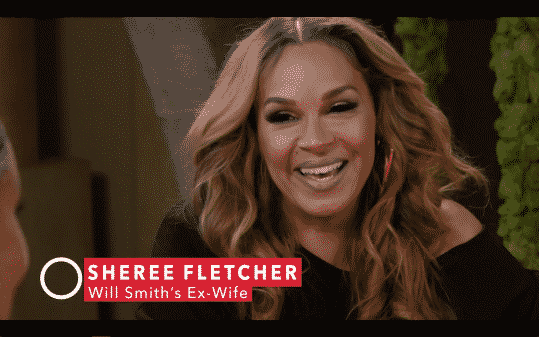 And as played upon the co-produced show All of Us, based on what Will and Jada went through, things were sometimes really tough. Yet, then came an understanding, which includes Will knowing when to and not to step in. Thus allowing for a mixed and surely complicated, but loving family.
But, also noted is that it wasn't just Sheree and Jada working through the issues. Willow and Ms. Adrienne were as well. Despite being a child, at the same time, Willow was not blind. It was clear to her something was going on between her mom and her older brother's mom, as well as Trey. She even notes how she and Jaden, maybe subconsciously, tried to make it so the chasm that was him not getting, what Sheree feels slightly guilty for, the certain kind of family upbringing, didn't exist that much.
It's something hard to explain but can be felt. Just as much as when Ms. Adrienne begins to really come into the conversation about her feelings. Be it thinking Jada was maybe moving too fast with Will or not understanding why Sheree was such a strong part of the family dynamic. Don't get it twisted, with time she got on board, but being that she had a baby, was married, and divorced by 19, the last thing she wanted was her daughter to maybe not make the mistakes she did, but find something of a similar ilk.
And in recognizing this introduction is becoming a recap, perhaps the final thing which has to be noted is that, as much as those involved may seem matured, healed, and more, there are still scars. Most of which have blended in so they can't be seen with the naked eye but, in a way, be it Ms. Adrienne noting her struggles raising Ms. Jada or Ms. Jada noting how her being a mother, and Ms. Adrienne sacrificing her time to make it so her daughter could have the relationship with her children she has, you see the effort. The drive to make it so that saying "Time heals all wounds" sounds incomplete. For it is more so the effort to communicate and work on yourself and the relationship which heals all wounds.
Other Noteworthy Facts & Moments
The Original Red Table Talk
https://www.youtube.com/watch?v=wi8guMA9_Hc
Question(s) Left Unanswered
Why did Sheree leave Will exactly?
Collected Quote(s) or .Gifs
"Because I did not understand marriage, I did not understand divorce."
"Expectations will steal the gifts that are sitting right there in front of you."
Highlights
Everyone Is Given A Voice & Are Honest About Their Perception
Considering Jada Pinkett Smith has long been willing to diplomatically approach personal subjects, sometimes making it seem she was low-key exposing certain aspects of her life, this show could have been a solo feature. However, you can see why her mother and daughter are brought on for it isn't just about hearing their reactions, but each one learning from one another.
Like, take the Sheree interview. Jada knows what she did, how she handled things, and her part in fixing or making things work. However, there are other perceptions involved. How did Willow, as a child not only react to Sheree but also the feelings of having a bonus mom and dealing with having one older brother who she lived with and another who was family, her dad's first kid, but wasn't in the same household? Then, of course, there is Ms. Adrienne's take dealing with how, due to her upbringing, being old school, she just didn't get it.
And the reason why these perceptions matter is because, like with the show All of Us, it clues you into how you can make it work. That, despite how nasty or curt people and a situation can be, a situation is a moment and doesn't have to become a consistent narrative. Each person has a part in making a situation better. Be it Willow and Jaden not making Trey feel replaced or alienated; Jada recognizing that they are one whole family instead of two households ran by two separate women; Will making sure, despite whatever happened between Ms. Sheree and him that she remains respected, yet also respecting that some things just have nothing to do with him and aren't his business; and Ms. Adrienne accepting the idea of an extended family.
It's Honest, Revealing, But Only Filtered Enough To Be Professional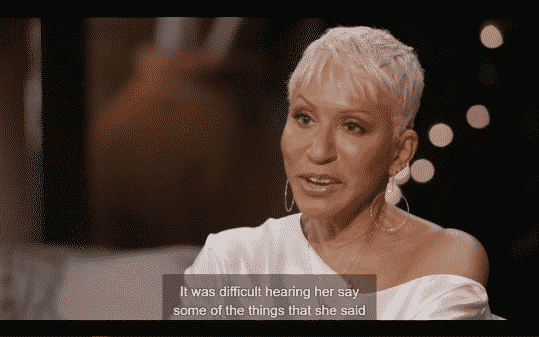 In comparison to Beyoncé's HBO documentaries, as well as Misty Copeland's, there isn't this vibe that you are getting promotional material or just enough of the journey to present an uplifting narrative. Red Table Talk brings about the vibe you are listening in to real conversations. A lot of which are about reminiscing the full journey. Not just an anecdote here and there and look where we are now. Nah. It's about how we struggled really hard to get to this point and though we forgive each other and have a better relationship, some things simply can't and won't be forgotten.
Such as Jada having a swift clap back for Sheree and hanging up on her. It may be forgiven but the fact she ever had the audacity to do that will not be forgotten. And it isn't just in terms of interactions between people either. Ms. Adrienne notes how she felt about Jada's upbringing, especially having to go back and forth to living with her mother, and how that made her feel as a mother. A sort of guilt that, similar to Sheree in a way, that the life she gave her child isn't what she expected they would have. And despite seeing the kid turn out well, the what-ifs still exist.
First Impression: Positive (Watch This)
After the pilot of Red Table Talk, and sometimes only having a Facebook account to read Smith's, "Notes To A Friend," which I sorely miss, the appreciation for this revival is immense. For it forges a road in celebrities having a frank conversation that makes it so you don't feel this is set up as a means for promotion or a check. Like Will going on YouTube, it is about showing a different side in a professional manner. Yet, not letting the professional manner mean something overly polished.
The professionalism comes with the knowledge of how something should be shot and handled vs. keeping things close to the chest and presenting a one-dimensional version of yourself. For that is not what the people want. What is desired, and needed, is the truth because public figures provide far more than entertainment. What they provide is insight and in a medium, or platform like Red Table Talk, you have to be willing to be bare, show some scars, and be real with your faults as much as your triumphs to be real and connect. Something which is seen throughout the whole first episode and hopefully will continue through the series.
Follow Wherever I Look on Twitter or Like us on Facebook.
---
---
Watch: Here [External]
https://www.facebook.com/redtabletalk/videos/560356131030533/
Everyone Is Given A Voice & Are Honest About Their Perception - 91%
It's Honest, Revealing, But Only Filtered Enough To Be Professional - 89%
The revived Red Table Talk presents something carefully curated but also raw. For in the maturity of its hosts and first guest, you see the work put into being mature and having grace, yet not feeling the need for a facade.