On top of being touching and hilarious, Life of the Party proves Melissa McCarthy is probably the most consistent and reliable actor working today.
---
Director(s)
Ben Falcone
Screenplay By
Ben Falcone, Melissa McCarthy
Date Released
5/10/2018
Genre(s)
Comedy
Noted Actors
Deanna
Melissa McCarthy
Dan
Matt Walsh
Maddie
Molly Gordon
Christine
Maya Rudolph
Mike
Stephen Root
Sandy
Jacki Weaver
Marcy
Julie Bowen
Jennifer
Debby Ryan
Amanda
Adria Arjona
Debbie
Jessie Ennis
Leonor
Heidi Gardner
Helen
Gillian Jacobs
Jack
Luke Benward
Summary
Can you imagine what it would be like to drop out of college for someone? Dedicate your life to raising their child, who you have a deep relationship with by the way, and then, on the eve of you two supposedly going to Italy, they not only say you aren't going, but they want a divorce? Much less they are seeing another woman! That's what happens to Deanna by a bastard named Dan. Thus sending her into a momentarily downward spiral until she realizes, with her daughter, Maddie, of college age, Dan talking about selling the house, and having the encouragement of her friend Christine, she should go back to college!
After all, because Dan and she could only afford for one of them to finish, she dropped out senior year so getting her Archaeology degree will only take a few semesters! But, to make things interesting, she decides to go to Maddie's school, the one Dan graduated from and Deanna dropped out. Thus making things kind of weird for Maddie. For, on one hand, she is close to her mom, but her hanging around her sorority all the time and hooking up with this guy named Jack, it is a little bit weird.
Mind you, it gets a whole lot weirder. For between dance battles, sex jokes, and shocking reveals, believe me when I say you'll be laughing, as well as the audience, to the point of needing subtitles to know what they're saying. Though, as much as you'll laugh, as we see Deanna deal with her divorce and bond with the girls of Theta Mu Gamma bonding, you'll have a few moments of "Aw-ing" and maybe a Denzel Washington in Glory tear. Since, like most Melissa McCarthy films, you get a beautiful balance in what it means to be a fairly confident, though a little zany, middle-aged woman.
Question(s) Left Unanswered
Considering what her dad did to her mom, why was Maddie at Dan's wedding? Especially considering what some of the wedding advertisement said?
With the way Deanna was at the various parties and other gatherings, what made her have an anxiety attack given an oral presentation? She seemed to have very little trouble socializing with strangers, being the focus of people, without much if any alcohol, so why was she sweating like a guilty person on trial who plead "Not Guilty!"
Highlights
Sisterhood and Motherhood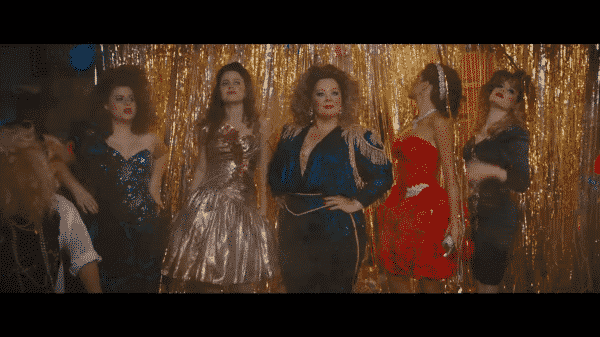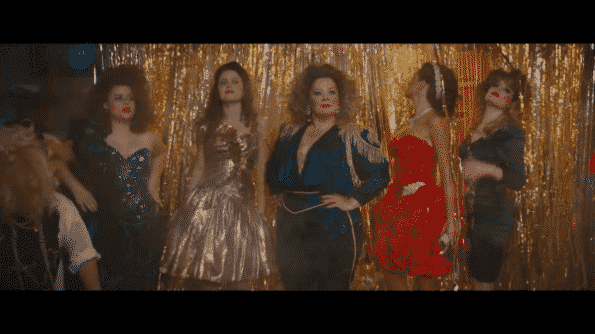 When it comes to the non-comedic parts, one thing you certainly will enjoy is what Deanna means to Maddie and the sisters at her sorority. Especially since, when it comes to Deanna and Maddie, there aren't the usual factors involved to push them together. Deanna isn't a single mom, the family doesn't seem poor, or anything which is usually presented to explain why a child and parent are close. Simply put, she loves her mom and her mom loves her. But, the film makes it a point to show that doesn't mean Maddie is fully comfortable with her mom.
Take Deanna deciding to go to school at the same time as Maddie, on top of spending so much time with her friends, this tests their relationship. Not to the point of some dramatic moment that leads to Maddie not talking to her mom until there is a grand gesture or anything like that. But, it is noted that having her mom around and interacting with her friends and peers as she does, it leads to an uncomfortable transition in their relationship. One in which the already too familiar bond they have makes it so Maddie sort of plays the mom, if not a slightly embarrassed big sister. One that wants her mom to have the college experience she partly is responsible for stopping, yet not go overboard to the point of embarrassment.
Then, switching to Deanna's interaction with the sorority sisters, what we get are a huge amount of sweet and tender moments. The kind which presents Deanna as a bonus mom or older sister. One which helps the girls navigate life, boost their self-esteem and honestly present a whole lot of corny moments. But if your sappy, you may get a little teary-eyed or "awe" a bit.
Once The Warmup Is Over, This Becomes Hilarious
All jokes require a setup. Whether it is a stand up special or comedy movie, you just don't start hitting them out of the park. In the case of Life of the Party, as we get to know how much of a used douche Dan is, meet Deanna's parents, and she starts school, the water gets tested. However, as we meet Leonor and Deanna starts hanging around Maddie's sorority, things pick up quick. I'm talking, for the screening I went to, there was a point when the laughter was so thunderous, especially at a dinner scene between Deanna, Christine, Dan and his new wife Marcy, you would need subtitles to know what was being said. That is how much, in unison, your theater will become overwhelmed by how ridiculously funny this is.
I mean, speaking personally, I got a good 40 laughs out of this and while McCarthy is responsible for a good 85%, you have to give props to Rudolph, who plays the perfect best friend, and everyone else who shares the job equally.
On The Fence
The Dramatic Element Is A Bit Meh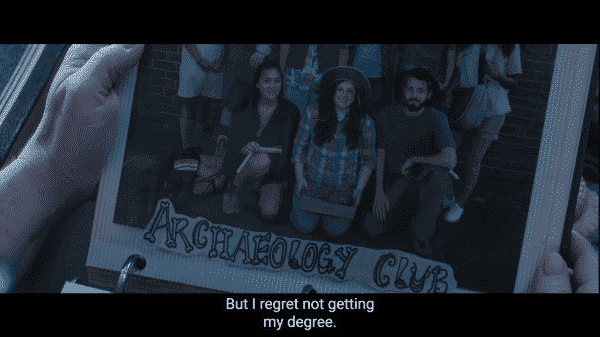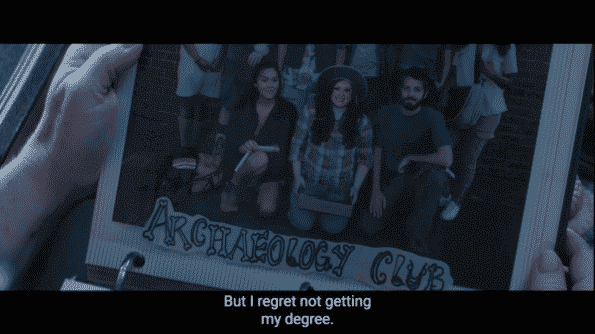 Naturally, while the divorce is made to be a catalyst, it still has to be addressed, as well as Deanna dealing with picking up a life she put on pause 23 years ago. Something that, because of how funny this film is, you are not going to remember much of the real, this is life, moments. Which, I don't know if that should be considered a bad thing or not. On one hand, while McCarthy later this year has an awards-bait movie, this could have been the opportunity to present what is to come. Yet, instead, any real moment Deanna has is quickly met with comic relief.
Even in terms of Jennifer making fun of Deanna's body or what Deanna herself makes out to be a mid-life crisis, there is always a comeback or someone like Helen reacting to make it funny. So if you were expecting something like a dramedy or would have McCarthy flex her acting muscles besides being funny, you might be a bit disappointed.
To Be Honest, Most Characters Are Forgettable
Let's be real, McCarthy's vehicles are primarily about her character and others contributing to setting up jokes and situations for her character. So outside of any veterans actors working with her, the ones who probably need her to swing that spotlight their way the most, they get steamrolled. Which isn't to say McCarthy doesn't give them the opportunity to shine. It is just, when it comes to Ryan, Arjona, Gordon, Gardner, Benward, and Ennis, you could easily see them replaced by any other actor and it not affecting the production much.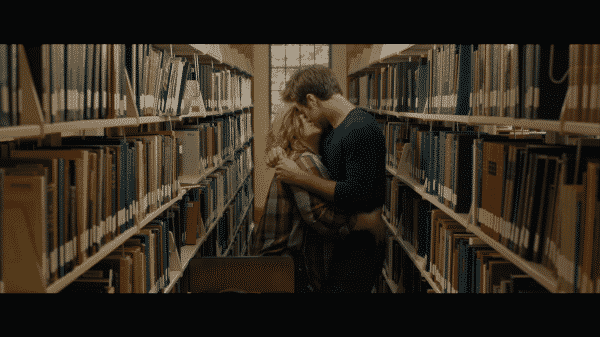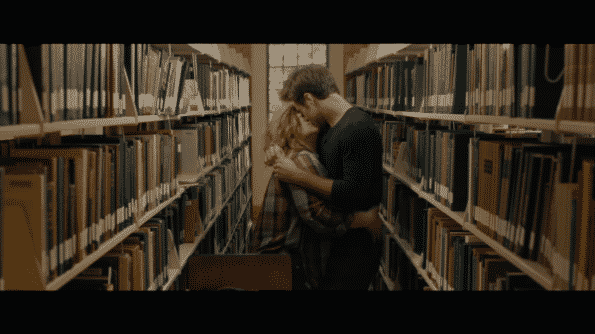 Which is being presented as on the fence for I feel, sometimes, it meant for a lot of scenes, it meant McCarthy, for one reason or another, did a lot of the heavy lifting. Sometimes to maybe make them look good and it just didn't take, or because McCarthy might not be the type who challenges young actors but expects them to keep up, they are good enough in the moment but fade from memory thereafter.
Overall: Positive (Worth Seeing)
Despite most of the young actors not getting the boost they need for their careers, when it comes to McCarthy and the familiar faces of Maya Rudolph, Gillian Jacobs, Stephen Root, Julie Bowen, and Jackie Weaver, they bring their A game and are like a supergroup. One which may make Life of the Party, not just an excellent Mother's Day gift for the maternal figure of your life, but also something you deserve as well. Just for making it through the week and being in need of a good number of laughs.
---
Follow Wherever I Look on Twitter or Like us on Facebook.
---