Ginny and Georgia comes off like that film you wanted to be a series, and after watching the first hour, you'll be left so happy there are so many more.
---
Creator
Sarah Lampert
Director(s)
Anya Adams
Writer(s)
Sarah Lampert
Aired (Netflix)
2/24/2021
Genre
Comedy, Crime, Drama, Romance, Young Adult, LGBT
Introduced This Episode
Virginia (Ginny)
Antonia Gentry
Georgia
Brianne Howey
Mary (Teen Georgia)
Nikki Roumel
Austin
Diesel La Torraca
(Teen) Zion
Kyle Bary
Maxine
Sara Waisglass
Marcus
Felix Mallard
Ellen
Jennifer Robertson
Paul
Scott Porter
Hunter
Mason Temple
This content contains pertinent spoilers. Also, images and text may contain affiliate links, which, if a purchase is made, we'll earn money or products from the company.
Plot Overview
For most of Virginia's, Ginny's, 15 years, stability hasn't really been a thing. Her mother, Georgia, real name Mary, has bounced them around across Texas and the south in general, either following men or finding new ones when the goal was to start over fresh and not fall into old habits. Which may lead you to ask, what happened to Ginny's dad? Never mind her younger brother, Austin? Well, Ginny's dad, Zion, travels a lot, talks to Ginny but seemingly doesn't have the lifestyle that would allow him to take his daughter with him. As for Austin, Ginny's 9-year-old brother? Well, his dad is in jail.
But that's the past. Right now, the focus is making a life in Willsbury, Massachusetts, and already in their first week, Ginny has made a friend in Maxine Baker and has two crushes! One being Max's twin brother Marcus, who has a bad boy appeal, and then Hunter, a nice guy who is one of Max and Ginny's classmates in AP English. As for Georgia? Well, she too has found herself integrating with the Baker family by becoming close to Maxine's mother, Ellen.
However, old habits die hard, and while Georgia may too often put dating before anything else, at the very least, she has good taste. Her recently dead, for good reason, ex-husband left her quite a bit of money. And now Georgia has her sights on the mayor of Willsbury, Paul Randolph. But with Georgia having more secrets than what happened to her ex-husband and Ginny starting to, seemingly through genetics, pick up some of her mother's talents, it seems both may find themselves getting into some fun trouble in Willsbury.
Review
Highlights
Georgia aka Mary's Story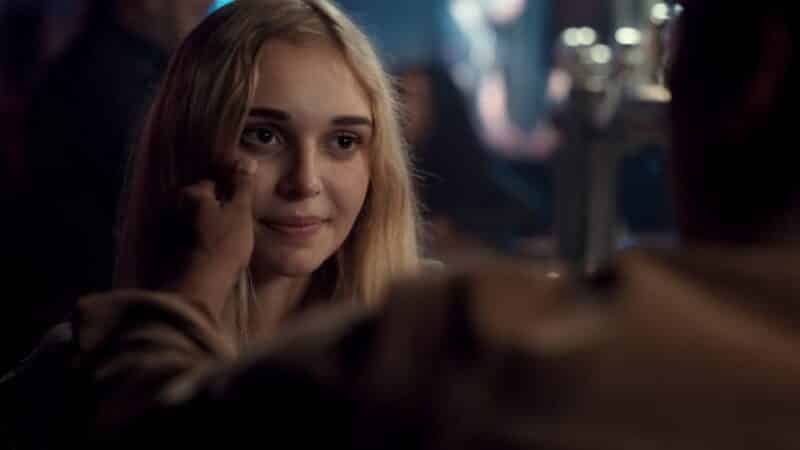 From a childhood where either her dad, uncle, maybe an older boyfriend would abuse her to being this Elle Woods type, who teeters back and forth between the light and dark side, Georgia's story is enticing. Heck, even questioning what went wrong with Zion to her relationship with Austin's dad draws you in.
Though, even without noting her relationships, there is something about Georgia. Her ability to make it this far using her cunning, understanding of people, both men, and women, and even potentially being a scammer, it makes her almost like an anti-hero. She is so bad, yet there is this youthful innocence to it that makes you want to write it off. Which you could say makes her the epitome of white privilege, especially for white women, but I think Ginny would be more than willing to tell you that – after all, this show doesn't shy away from the fact Georgia and Ginny will live completely different lives due to their skin tone.
Ginny's Story Works On Its Own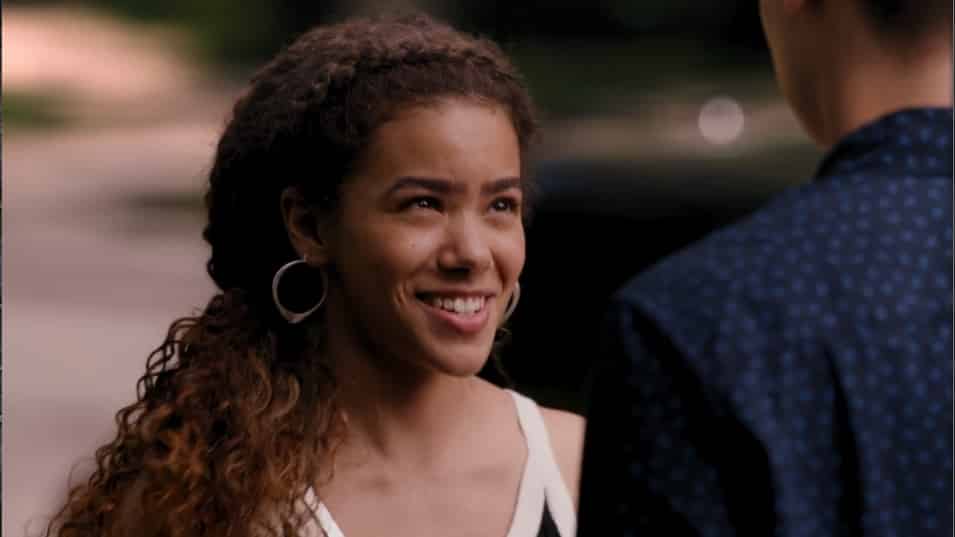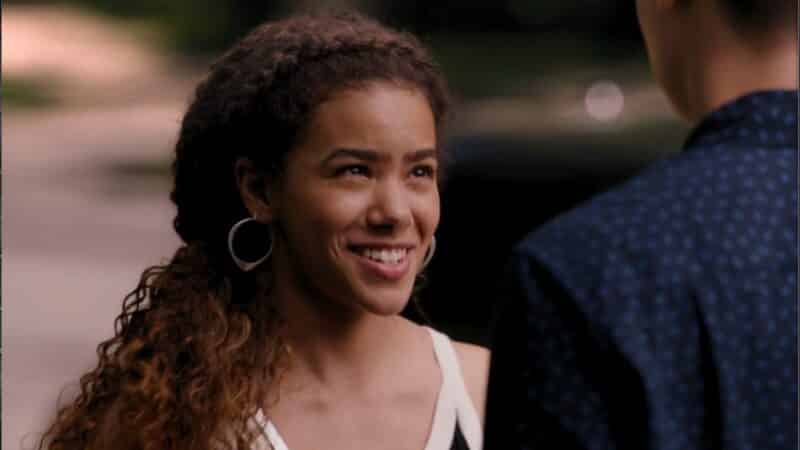 Georgia is such a big character, you could imagine Ginny being swallowed whole. Take note, Ginny isn't that extroverted, hasn't dated before, still waiting on that first kiss, and abhors her mother so much she wants to be the opposite. That is, until she and Marcus have a moment and she starts to understand her mother.
But, with her also being her father's child, you could say she might be a bit more calculated than her mother. At least, based on her intelligence noted in her English class, which includes a grand takedown, it seems Ginny will not be competing with her mom for supremacy on Ginny & Georgia but act as the perfect compliment to her.
All The Potential of Willsbury
Whether it is Maxine, who is reportedly gay, Austin getting into trouble because of his mother's way of protecting him, Georgia ending up in the mayor's office, and Ginny navigating high school with a new attitude, there is so much potential here. Heck, even outside of Wilsbury, there is the hope Zion will show up, maybe even Austin's dad, and considering the various men Georgia has left behind and her ex-husband's ex-wife, trying to mess with her money? Oh, there is more than enough drama to carry us through the next 9 episodes.
Overall
I'm really looking forward to what's to come because, there is just so much here to be excited about. You got this young Black girl ready and willing to behave badly, and considering how few coming of age stories there are featuring Black girls, this is exciting! Add in her mother who, while an adult, is as mischievous as a child, I'm hear for all the drama, her being the imperfect mother, yet also navigating suburban politics and potentially coming out on top! Add in her past coming to haunt her or being explored, and consider me hooked!
Hence the positive rating and recommendation. Ginny and Georgia starts off as a potential hit for Netflix that is one of the rare shows you could potentially see becoming a notable inclusion. Assuming the show maintains the quality exhibited in its pilot.
[amazon box="B08WS882VQ, B08X1YY76R"]
Ginny & Georgia Directory
Summary
Georgia aka Mary's Story - 88%
Ginny's Story Works On Its Own - 87%
All The Potential of Willsbury - 84%
Ginny and Georgia starts off as a potential hit for Netflix that is one of the rare shows you could potentially see becoming a notable inclusion. Assuming the show maintains the quality exhibited in its pilot.