West Side Story (2021) – Review/ Summary (with Spoilers)
---
Community Rating: 0.00% (0) - No Community Ratings Submitted (Add Yours Below)
---
This post may contain affiliate links and spoilers. Please read our disclosure policy.
---
While the performances, choreography, and singing are top-notch, and many of the changes welcomed, the central relationship remains a struggle to sit through.
---
Director(s)
Steven Spielberg
Screenplay By
Tony Kushner
Date Released
12/10/2021
Where To Watch
In Theaters
Genre(s)
Drama, Romance, Young Adult, Musical, Historical
Duration
2 Hours 36 Minutes
Content Rating
PG-13
Noted Cast
Maria
Rachel Zegler
Bernardo
David Alvarez
Anita
Ariana DeBose
Tony
Ansel Elgort
Riff
Mike Faist
Valentina
Rita Moreno
Film Summary
After 5 years of taking care of her father alone, Maria has joined her brother, Bernardo, on what will eventually become Lincoln Center as we know it. There she has found work, contributes to the household her brother shares with his live-in girlfriend Anita, and as an 18-year-old woman, Maria just wants to enjoy her adulthood.
However, Bernardo is machismo and combine that with his gang, The Sharks, having skirmishes with The Jetts? He is very protective of his little sister. But, unfortunately for Bernardo, Maria isn't the type who wants her brother to protect and save her. For while she can't fight, she can speak for herself, and she does just that when it comes to wanting to date one of the founders of The Jetts, Tony. Someone who just got out of prison due to helping fellow founder, Riff, defeat the last gang who moved on Jetts turf.
But, things are different now. Tony wants to keep his head down, make a life for himself, and with the help of Valentina, he is starting to gain the kind of stability he didn't grow up with. Yet, Riff, who lacks everything Maria and her family has, doesn't like how they are making him feel foreign in his own hometown. So, he picks with Bernardo, calls on Tony to return to his old ways, and has a rumble between the Jetts and Sharks.
Which, for those who have seen West Side Story, or are familiar with the Romeo and Juliet arc, leads to one tragedy after another, with a relationship in the center that rarely feels worth all the drama it caused.
Things To Note | Question(s) Left Unanswered
Reason(s) for Film Rating: Cursing, gun violence, blood, sexual assault attempt
Review
Highlights
The Choreography
While it is always peculiar to watch guys who consider themselves a gang do moves you'd expect in ballet, there is no denying whether a man or woman, dancing, fighting, or trashing a room, the choreography is tight. However, the ones who really show up and show out are the members of the Sharks, but especially Anita. While everyone else is doing their steps as trained, DeBose brings a joviality to it that reminds you that dancing is an expression of love, culture, and with every step she takes, she commands the room and exemplifies why she is front and center.
Most Of The Lead Performances
When it comes to Maria, Anita, Valentina, and Riff, you get top-tier performances. As Maria, Zegler's singing, the vitality she brings to the role, it almost makes you feel, beyond Maria, she could also play Christine in The Phantom Of The Opera, if they end up remaking that again. For there is something about the way she moves, delicate in every step, clear in her voice, and able to present the kind of gumption which makes it clear her femininity shouldn't be taken as weakness, that keeps you entranced.
The same could be said for Anita. DeBose, as noted when we saw her perform as Donna Summer, is the type who stands out and just can't help it. She is the most diverse of them all, and whether it is singing, dancing, telling a joke, being Bernardo's romantic partner, or her in dramatic moments, DeBose presents this as her breakout, theatrical debut. Which I wouldn't say stole Zegler's thunder or eclipsed her, but you will be left as impressed by DeBose, and wondering what's next.
As for the men? I will say this: Riff is written in such a way that he isn't allowed to be seen as a villain. While no Mercutio, since he is rarely, if ever, funny, he does act as a stern reminder that behind the bigotry of many could be a person you'd want to be friends with. The problem is, when it comes to people like Riff, they feel like they have so little, and to find others gaining what you assumed would be yours, it hurts. Add-in, as Tony explains, members of The Sharks, and their community, coming from strong families and having people outside that who see you beyond funerals and when you're in trouble, that creates envy for that's foreign to The Sharks. Their parents are usually addicts, their extended families can't be trusted, and there isn't a strong sense of community outside of their gang.
Which brings us to Valentina. This role serves as a means to support Tony's character but, for reasons noted below, Rita Moreno pretty much swallows Elgort whole. For as his sole bit of support in the world, the one person willing to give him a second chance, she acts as a maternal figure to him. But, alongside that, we see complications from her previously being married to a white man and, when things go down between the Jetts and Sharks, and how she protects Tony, the need to question whose side is she on? Which forces a different conversation when it comes to choosing to be in an interracial relationship.
Low Points
Maria and Tony's Relationship
I'm sorry, but you can't convince me that just because Maria is fresh from Puerto Rico, she would fall for Tony and sidestep what he does to Bernardo. Maria is 18, and while she spent the last 5 years taking care of her dad, do we expect she has never had a crush, a date, or perhaps fallen in love?
Also, operating on the assumption you saw the original once in high school or middle school, are we really expected to believe a man she met yesterday she will forgive for killing her brother?!
F*** out of here.
On The Fence
Ansel Elgort Isn't Bad In The Movie, It's Just That He Isn't On Everyone Else's Level
While Ansel Elgort is an alleged r*pist, I won't say he is terrible in the film. Like the heading says, it is just that he isn't on everyone else's level. He isn't the best with choreography, singing, and even as talented as Zegler is, she hasn't gained the skill to compensate for her scene partner's flaws or weaknesses. This isn't to say Elgort doesn't benefit from his scenes with Zegler, Moreno, and others, but it is always clear that, despite Elgort being the male lead, everyone else either has the experience or talent he currently lacks. Thus making him stick out and thus seem miscast in comparison.
If You're Not A Fan Of The Music Before, This Won't Change Things
Don't get us wrong, the musical numbers are what help this not feel like a 2-and-a-half-hour movie, and none of them are outright bad. However, if you aren't into musicals and/or don't know or remember the songs from West Side Story, I wouldn't say anyone has a song that makes you want to go to Spotify or your favorite platform and save their rendition of a song.
Which is strange, considering how talented everyone is, but no one brings anything new or noteworthy for you to think you really need Zegler's "I Feel Pretty" or DeBose's version of "A Boy Like That."
Overall
Our Rating: Mixed (Divisive)
The main issue with West Side Story is that the core relationship is weak. That and, despite all the history between the Sharks and Jetts, and the Jetts running multiple other gangs out of the area, somehow Maria and Tony are made to be seen as the catalyst for the current fighting. It's ridiculous, and I would even say Tony's relationship with Maria being the center might be how the musical was written but does a disservice to nearly every character who has more to give than Elgort and yet is relegated to a supporting role.
Hence the mixed label. While beautifully done, West Side Story also feels unnecessary. For while we appreciate DeBose getting a chance to shine and Zegler getting her big break, like others, I would have preferred something original that didn't draw comparisons or be considered a reimagining. Since, overall, these characters, no matter what is done to modernize them and their story, are stuck in a period and legacy which looks and feels stifling and dated.
[ninja_tables id="46802″]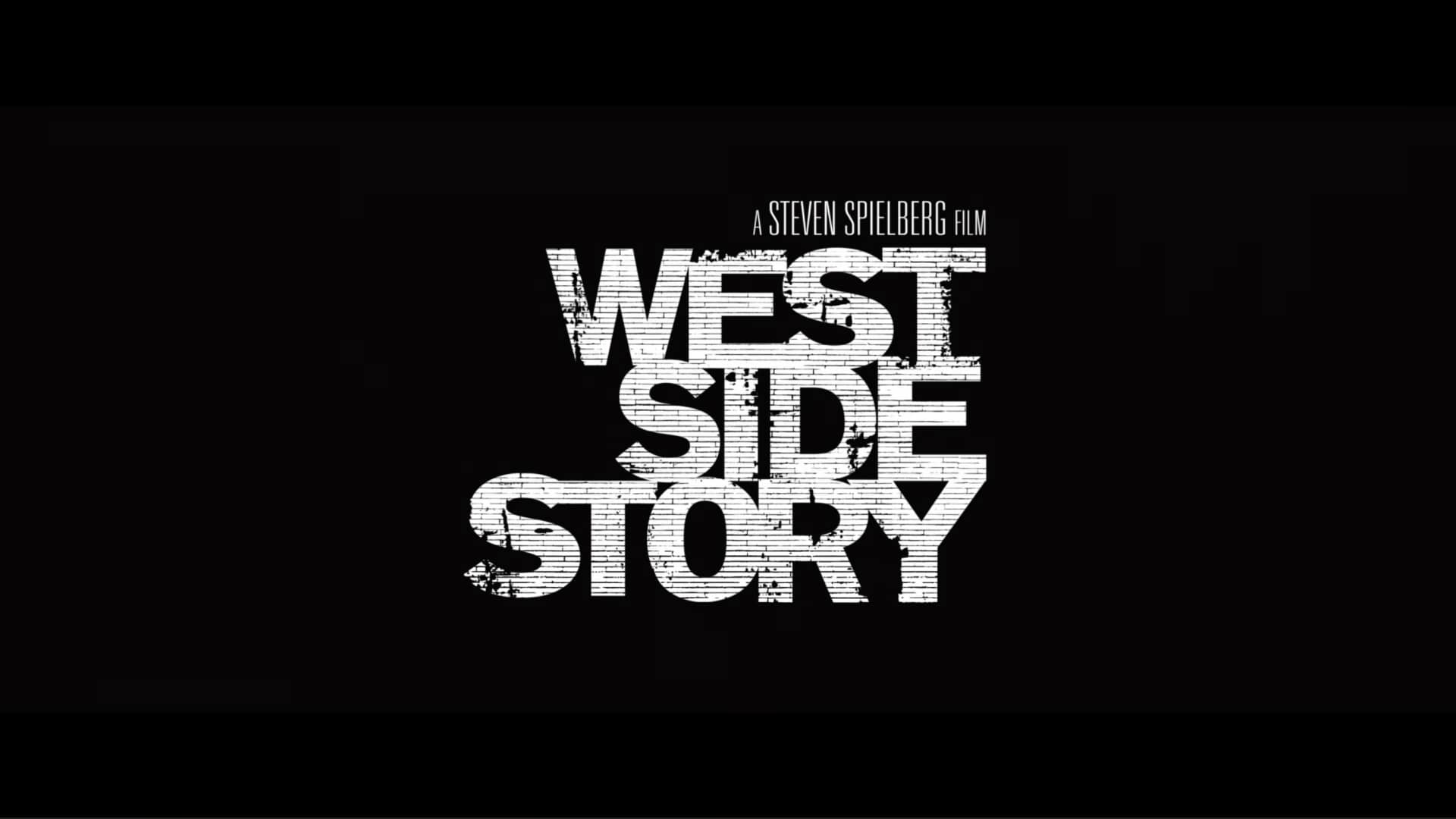 West Side Story (2021) – Review/ Summary (with Spoilers)
Who Is This For?
Fans of musicals, especially musicals modernized to be more politically correct and appropriate for the audience it is being released to.
Highlights
The Choreography
Most Of The Lead Performances
Disputable
Maria and Tony's Relationship
Ansel Elgort Isn't Bad In The Movie, It's Just That He Isn't On Everyone Else's Level
If You're Not A Fan Of The Music Before, This Won't Change Things
Related Topics:
Ansel Elgort
,
Ariana DeBose
,
David Alvarez
,
Drama
,
Historical
,
In Theaters
,
Mike Faist
,
Musical
,
PG-13
,
Rachel Zegler
,
Rita Moreno
,
Romance
,
Steven Spielberg
,
Tony Kushner
,
Young Adult