The Outfit (2022) – Review/ Summary (with Spoilers)
As it presents a wonderful mob who did it story, The Outfit puts all its weight behind Mark Rylance, who absolutely kills it!
---
Director(s)
Graham Moore
Screenplay By
Johnathan McClain, Graham Moore
Date Released
3/18/2022
Where To Watch
In Theaters
Genre(s)
Action, Crime, Drama, Mystery, Romance, Young Adult, Historical, War
Duration
1 Hour 45 Minutes
Content Rating
Rated R
Noted Cast
Leonard
Mark Rylance
Roy Boyle
Simon Russell Beale
Richie Boyle
Dylan O'Brien
Francis
Johnny Flynn
Violet Fontaine
Nikki Amuka-Bird
Mable
Zoey Deutch
Film Summary
In 1956 Chicago, Leonard Burling owns a suit shop where he spends his days and nights cutting suits for various clientele, including the local mob run by Roy Boyle. For the most part, it is a peaceful life, and while Boyle's men seem to hide money in Leonard's back room, he is kept out of it, and he is thankful for that. However, as Roy's boys, Richie and Francis, catch wind that this mob network known as "The Outfit" is checking them out, they think it makes for a perfect time to take out their rivals led by Violet Fontaine.
But, after a mishap gets one of Boyle's boys shot, Leonard has to be quick to keep himself alive and his receptionist Mable.
Things To Note
Reason(s) for Film Rating: Cursing (Enough to be consistent but not vulgar enough that you'll clutch your pearls), Violence (gun violence, blood, and watching Leonard have to sew someone up. Also, there is violence against Mable), Miscellaneous (smoking and drinking)
Character Descriptions
Please Note: This character guide is not an exhaustive list of every cast member, and character descriptions may contain what can be considered spoilers.
Leonard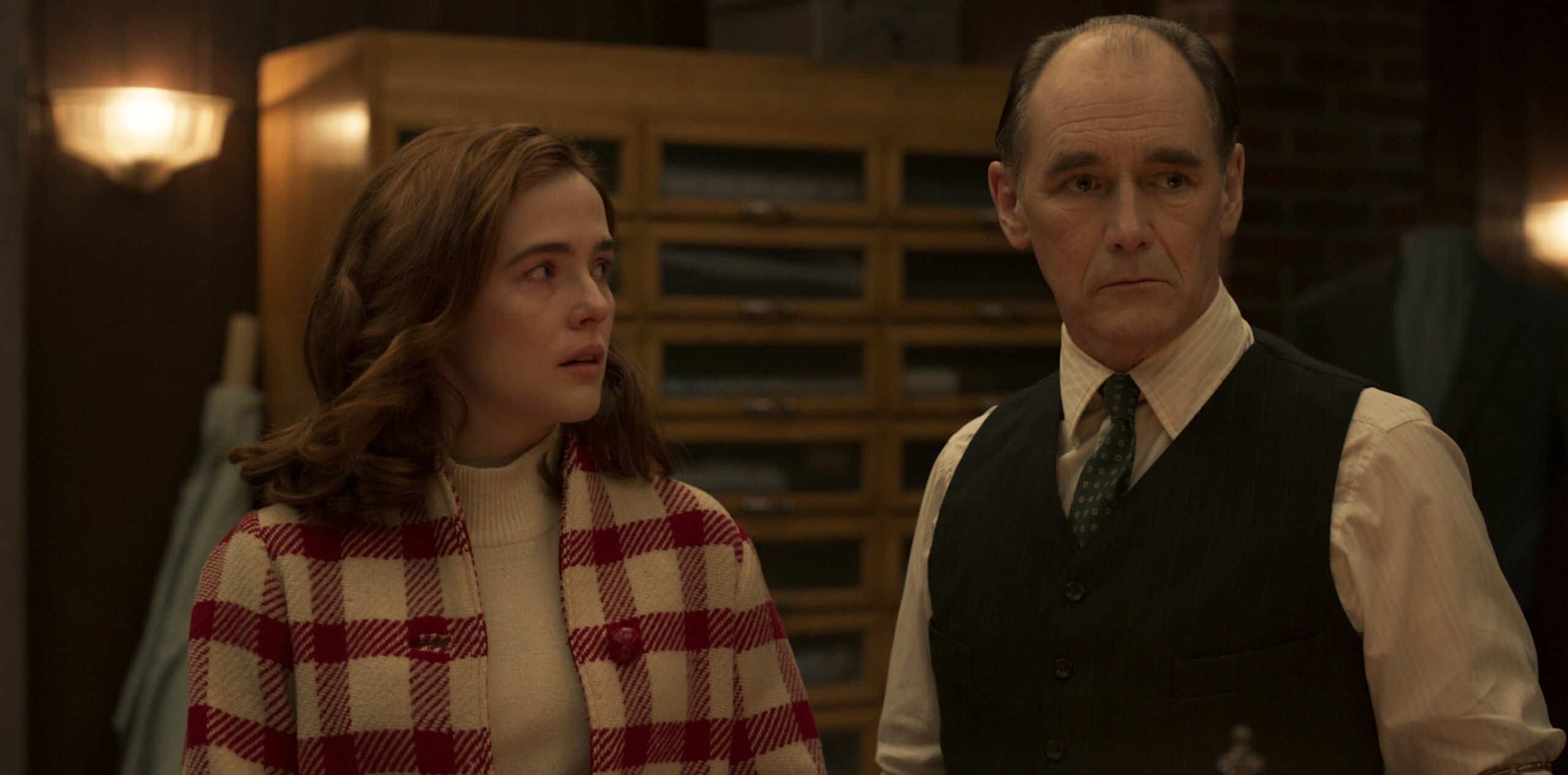 An English immigrant, Leonard has experienced the horrors of war, and after such, he took up cutting, which is far beyond what tailors do, and after training for years, opened his own shop in London. Sadly, that shop was destroyed, and any reason for Leonard to stay in England, so he came to Chicago.
Roy Boyle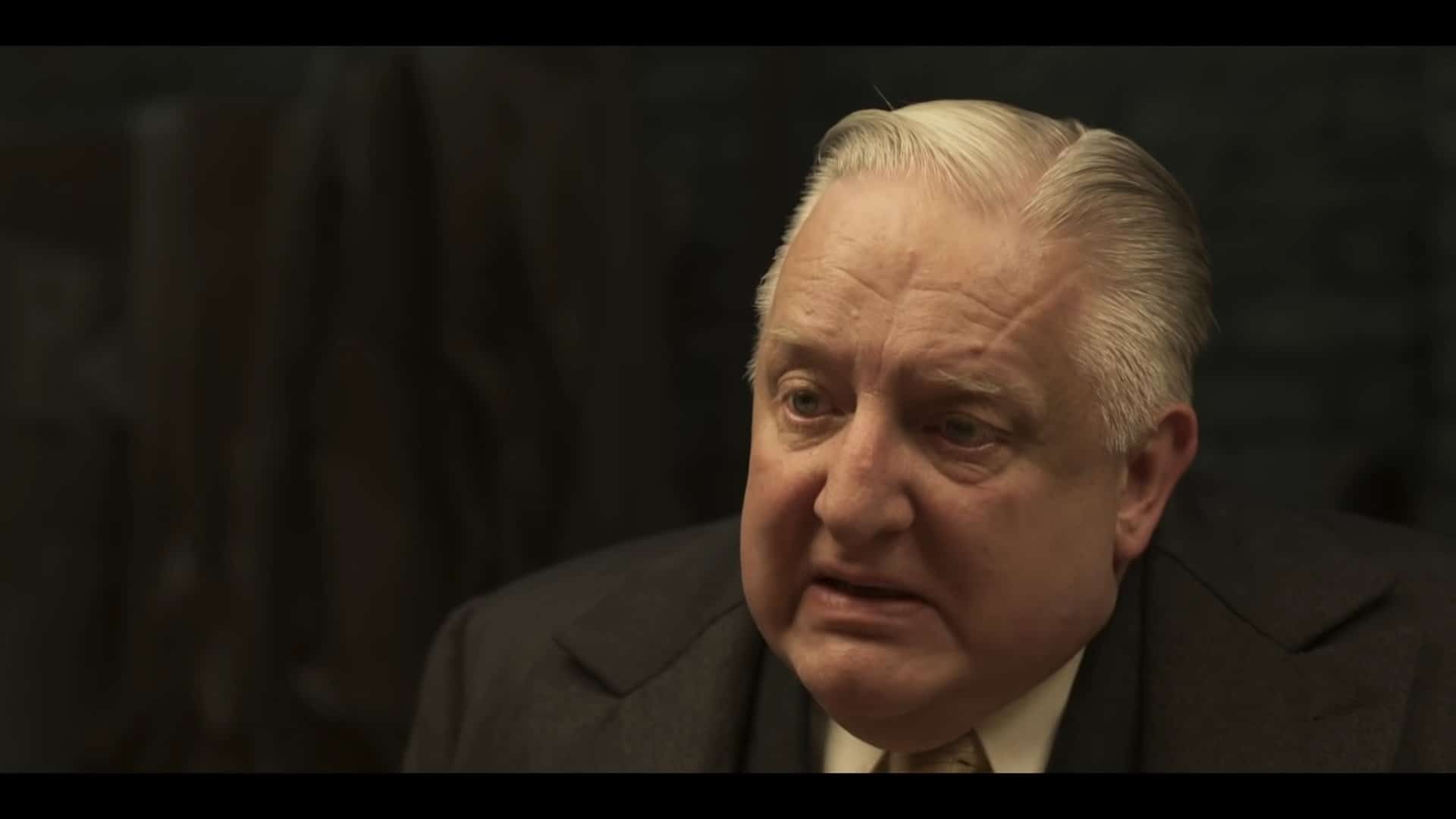 Roy is the head of the Boyle crime family and was one of Leonard's first customers.
Richie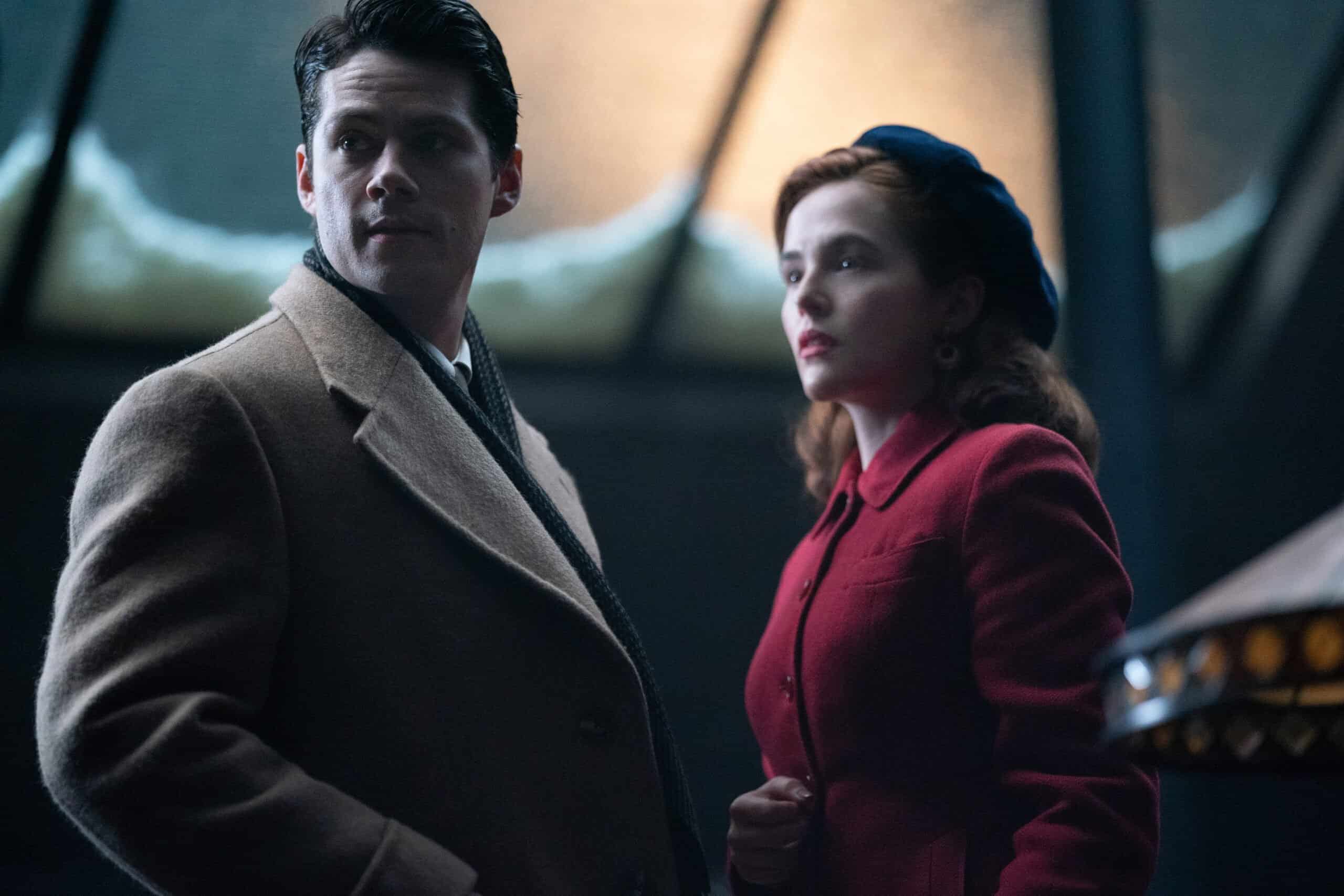 Richie is Roy's son, the self-proclaimed second in command, though you'd be hard-pressed to find someone who takes him serious enough to think he will take over when his dad is no longer running things.
Francis
Francis isn't Roy's son, but he has made the type of sacrifices, including taking bullets for Roy, that has made him a noteworthy member of the family. Sadly for him, despite showing his loyalty, he is often stuck with the impetuous Richie and is tasked with making sure he doesn't get himself killed.
Violet Fontaine
Violet Fontaine is the head of La Fontaine, which, for the most part, focuses on number racketing and didn't really get onto Boyle's radar until they started making notable money. Hence the Boyle family seeing taking them out as a priority. Especially to impress "The Outfit."
Mable
Mable is Leonard's receptionist, Richie's pseudo-secret girlfriend, who wants to travel the world and see beyond the Chicago street where she grew up.
Review
Highlights
How Leonard Manipulates Everyone
At first, things are very slow when it comes to The Outfit since it deals with Leonard breaking down the process of building a suit. However, after Richie and Francis come into Leonard's shop after hours and Leonard is forced to understand what the boys are into and their war with the Fontaines, things get interesting quickly.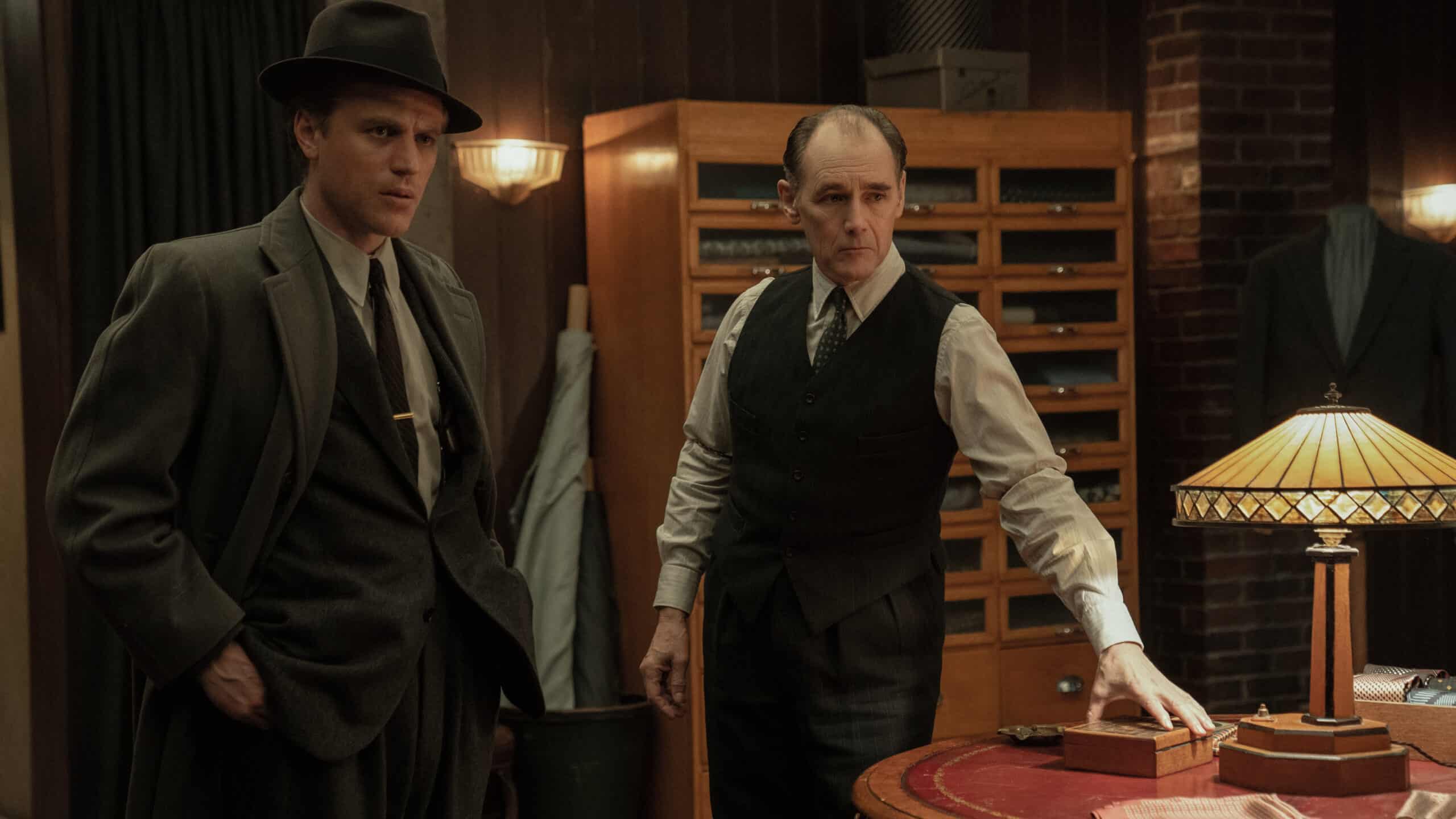 The reason why? Because Leonard, who is trying to maintain how he is perceived, begins manipulating everyone to foster their distrust, paranoia and become an uneasy ally. One who will smile in your face in one moment then set you up to get shot in the next. All while you not knowing how far he has planned ahead or if he even can considering the people he is dealing with.
The Various Twists & Turns
While Rylance is the knot that binds everyone and makes this movie, this doesn't mean everyone else doesn't play a role. Francis' obsession with finding out who is the rat that is screwing with the Boyle family's plans is a major issue that Leonard has to deal with. Also, when Richie's disappearance has to be covered up, Leonard has to face off with Roy. Add in Mable being dragged into the madness, and you're led to wonder who did what, is Leonard as in control as he sometimes seems, and how will this end? Because there is always the feeling that everyone we meet could end up with a bullet between the eye.
La Fontaine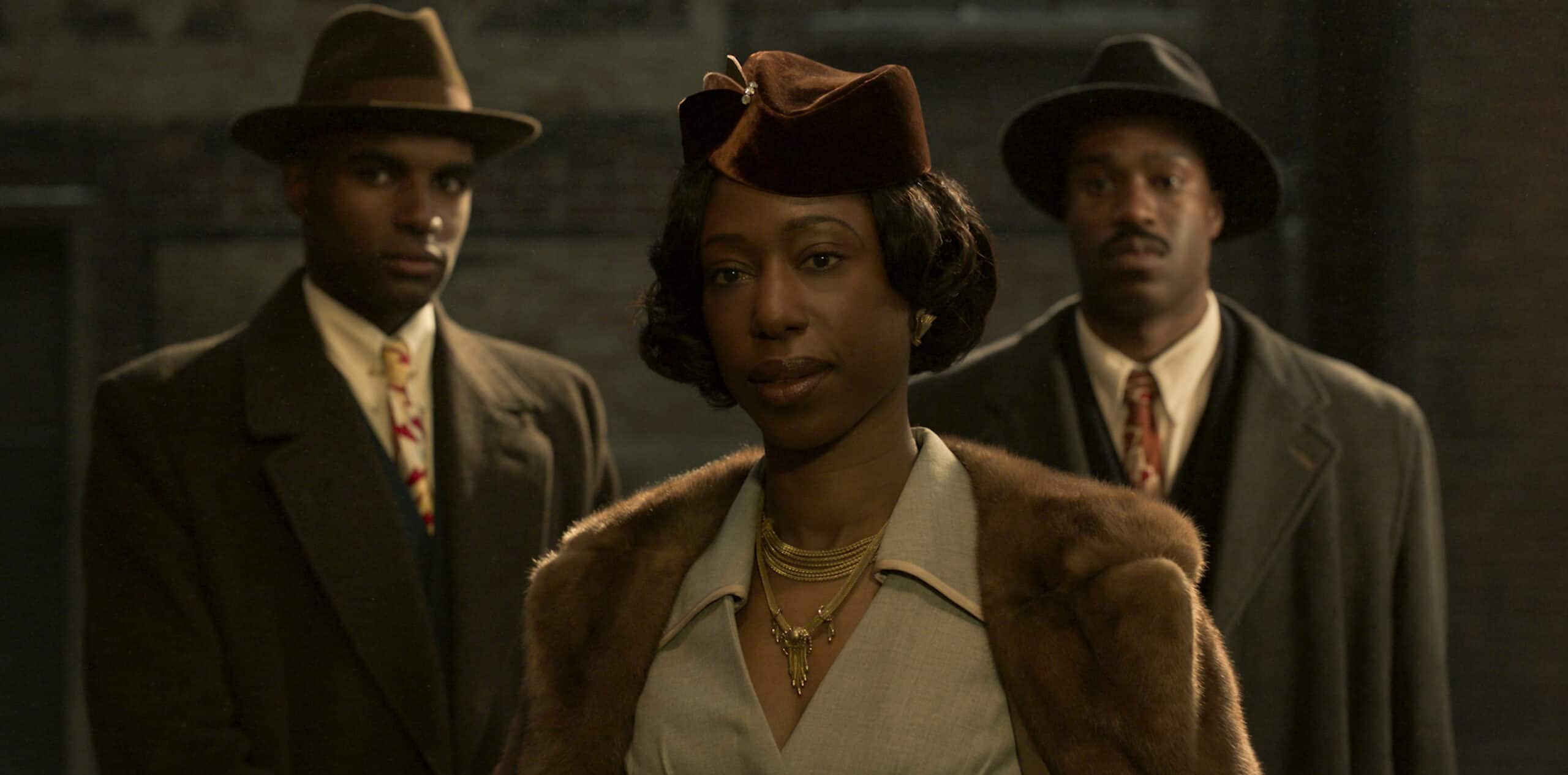 The beauty of La Fontaine and Violet is that she is a Black, assumingly Haitian woman who went from making money unnoticed to being a perceived threat. On top of that, while we don't meet Violet until towards the end of the film, her comments about being an immigrant whose business is only taken note of when the Americans began to feel she was doing too well made her such a notable figure. For Violet holds a certain pride and poise that makes you wish we got to see more mob movies featuring Black women, especially back in the day, and not just their modern counterparts.
Overall
Our Rating: Positive (Worth Seeing) – Recommended
Often, when you see a mob movie, it is the same rise and fall storyline of some small-timer trying to make a name for themselves. Which in some ways, The Outfit has since the Boyle family, in pursuit of joining "The Outfit," has their rise and fall in the form of their war.
But, rather than go down an old and tired road, the mystery of who is the rat being handled with a slightly comedic edge and a bunch of twists and turns makes The Outfit stand out so much that we recommend it.
[ninja_tables id="46802″]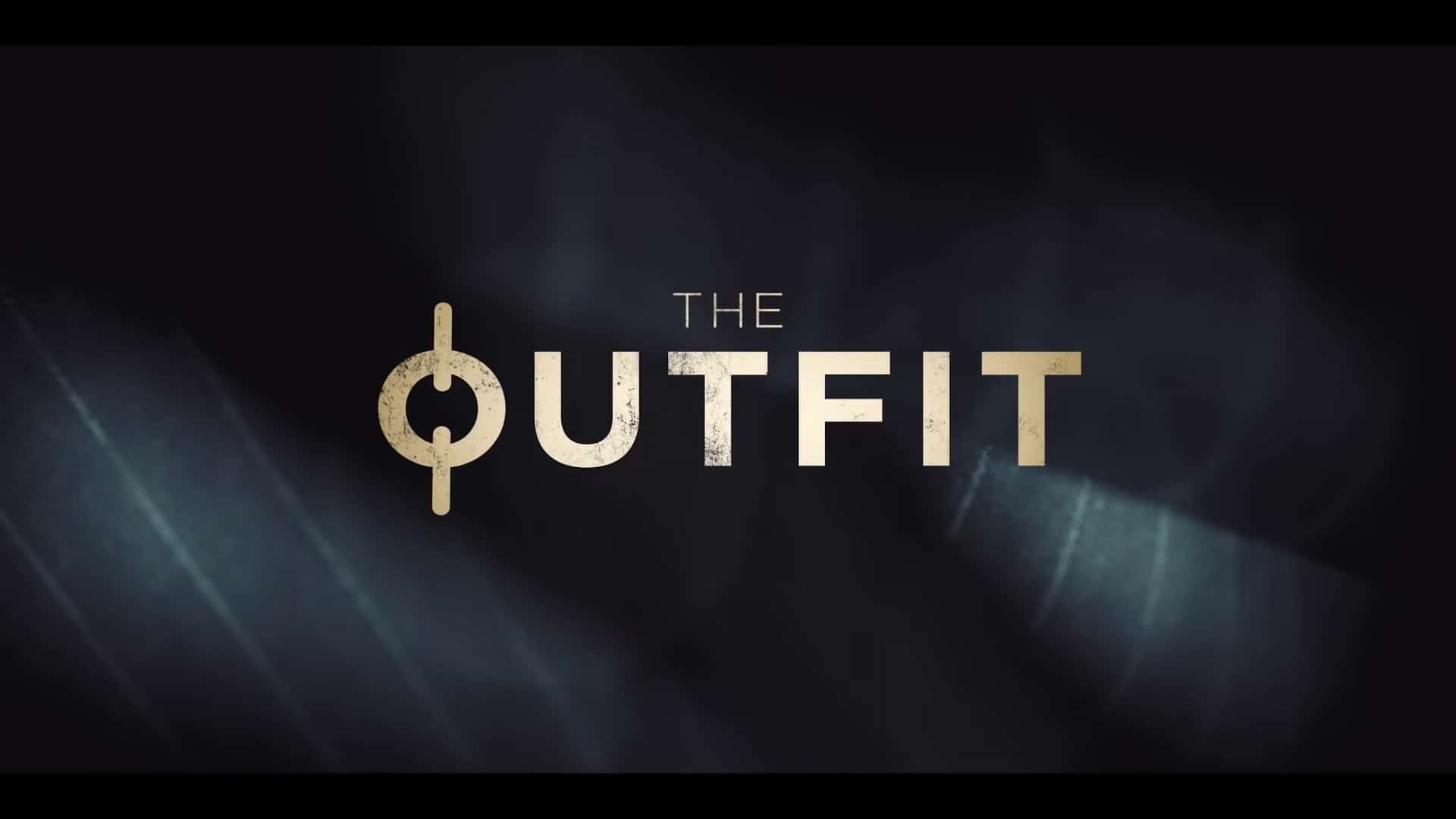 The Outfit (2022) – Review/ Summary (with Spoilers)
Who Is This For?
Those who like who done it mysteries and think a mob spin, and relatively small cast, are the perfect combination.
Highlights
La Fontaine
The Various Twists & Turns
How Leonard Manipulates Everyone
Related Topics:
Action
,
Crime
,
Drama
,
Dylan O'Brien
,
Graham Moore
,
Historical
,
In Theaters
,
Johnathan McClain
,
Johnny Flynn
,
Mark Rylance
,
Mystery
,
Nikki Amuka-Bird
,
Rated R
,
Romance
,
Simon Russell Beale
,
War
,
Young Adult
,
Zoey Deutch