Pearl (2022) – Review/ Summary (with Spoilers)
---
Community Rating: 0.00% (0) - No Community Ratings Submitted (Add Yours Below)
---
This post may contain affiliate links and spoilers. Please read our disclosure policy.
---
"Pearl" is an origin story more geared towards being a streaming release than a theatrical one.
Director(s)
Ti West
Screenplay By
Mia Goth, Ti West
Date Released (In Theaters)
9/15/2022
Genre(s)
Crime, Drama, Horror, Romance, Young Adult, Historical
Duration
1 Hour 42 Minutes
Content Rating
Rated R
Noted Cast
Pearl
Mia Goth
Ruth
Tandi Wright
Misty
Emma Jenkins-Purro
Howard
Alistair Sewell
The Projectionist
David Corenswet
This content contains pertinent spoilers.
Film Summary
As a prequel to "X," we are introduced to Pearl long before she became the old woman of that movie, when she was young, had her wits, and her parents were alive. Back then, her dreams of grandeur were still alive and felt obtainable. She was young, optimistic, had drive, and just wanted a way to get off her family's farm. Howard was supposed to be her way out when he worked the farm, and auditioning for a traveling dance troupe was another. Pearl learned about so many ways to get freedom, but, as "X" showed, people always got in her way.
Things To Note
Why Is "Pearl" Rated R
Dialog: Nothing notable
Violence: Blood, body dismemberment, people being set on fire, people being fed to animals
Sexual Content: Depiction of sex, but not to the same level as "X." It's far tamer in "Pearl"
Miscellaneous: Depiction of rotting human flesh and animals
Character Descriptions
Please Note: This character guide is not an exhaustive list of every cast member, and character descriptions may contain what can be considered spoilers.
Pearl
Young, isolated, but rarely alone, Pearl is like any small-town girl who dreams of a life outside the people and handful of places she knows. But, with a rare kind word said to her, she is the only one who believes in herself, and the weight of possibilities is sometimes so hard to bear that any disappointment is like a hit to the knees.
Howard
Charming and from a good family, Howard is damn near a knight in shining armor to Pearl. But with him deciding he needs to focus more on going to war than saving her from her locked tower, Howard doesn't fit the fantasy he was expected to.
Ruth
A German woman whose life has only increasingly gotten harder the older she gets, Ruth finds herself in the unfortunate position of having a husband who can't work and a child wanting to abandon her the first opportunity she gets. Thus giving you a woman who looks as trapped as her daughter but doesn't seem willing or capable of escaping her life.
Misty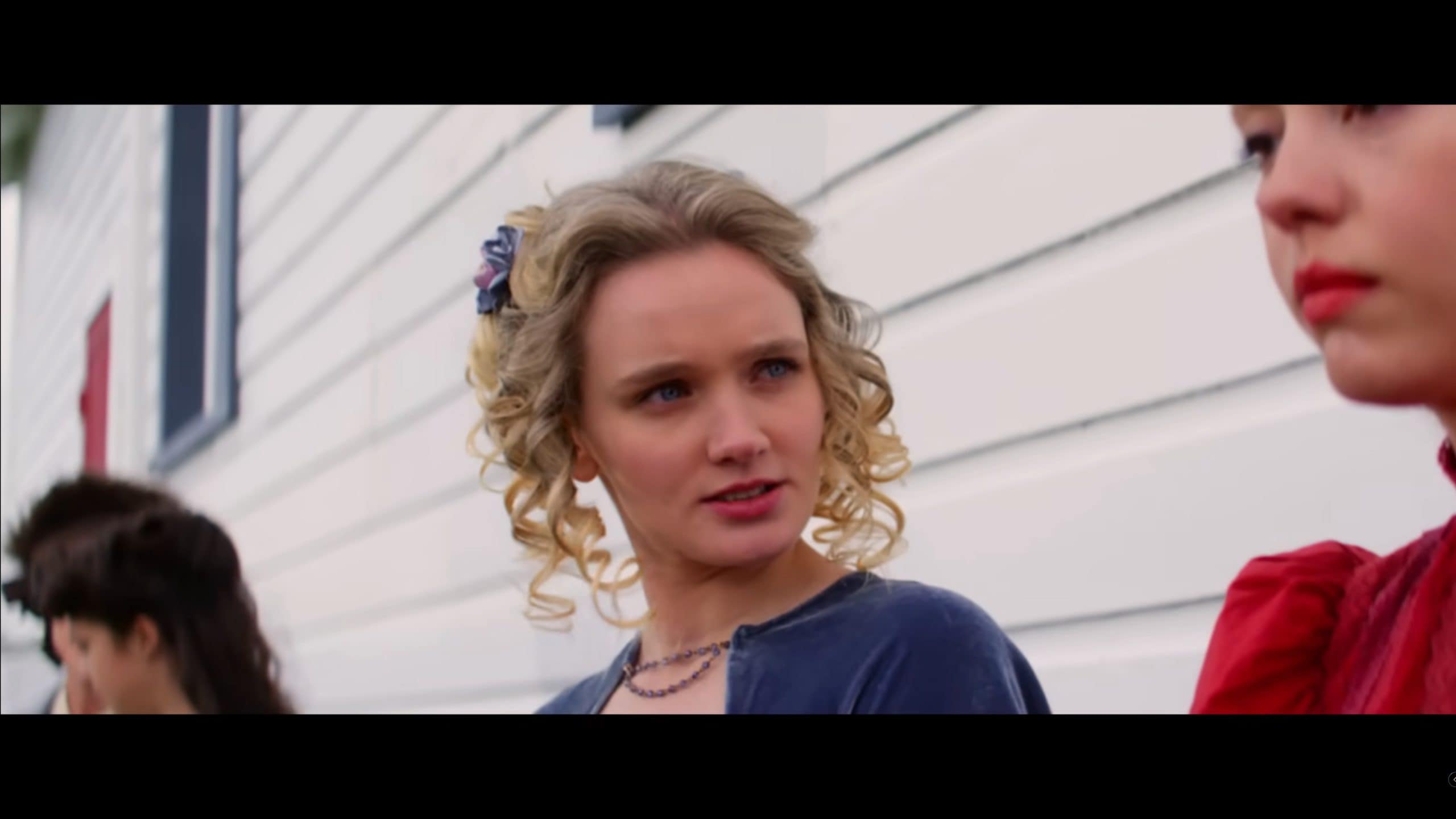 Prim, prissy, and proper, Misty is Howard's sister who enjoys a little gossip every now and again and might be one of Pearl's only friends.
The Projectionist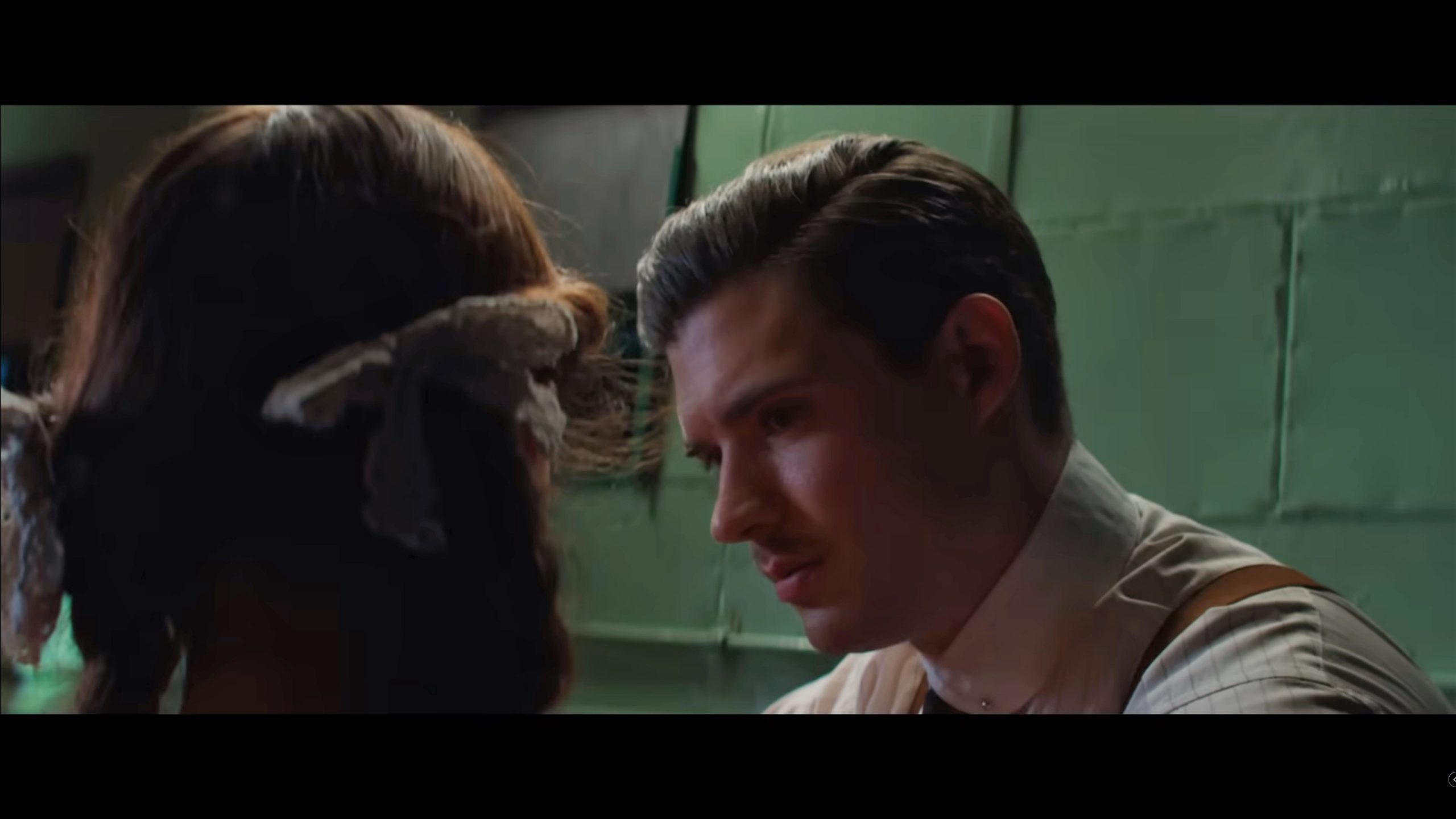 A veteran who believes in a nomad lifestyle, The Projectionist is a kind figure Pearl comes to like since he plays what is her escape from life – movies. Thus leading to a bit of a flirty relationship between the two.
Review
Our Rating: Mixed (Divisive)
Highlights
Mia Goth as Pearl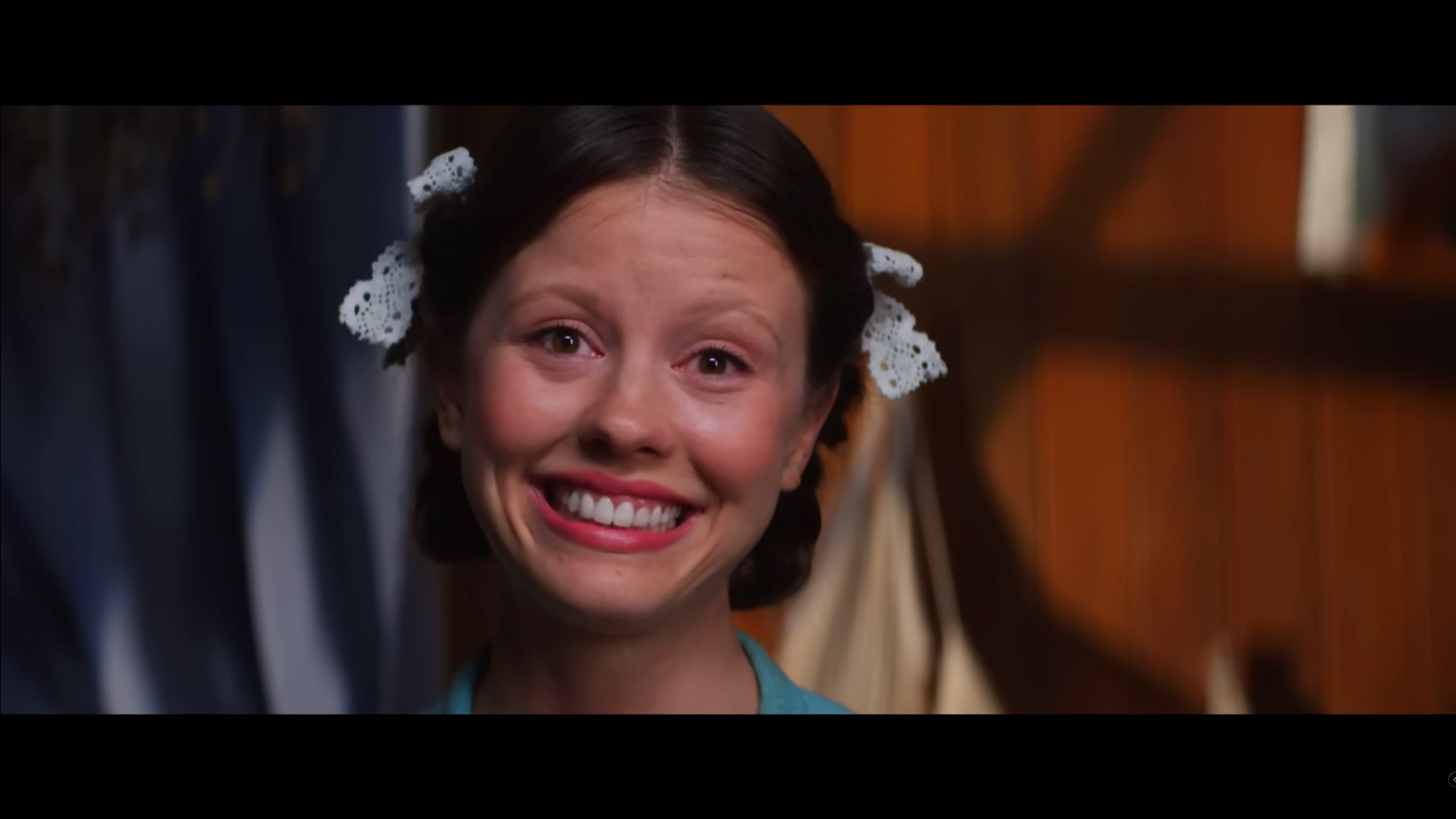 What justifies "Pearl" as a movie is Mia Goth. This showcases her talent as an actress as she goes from a young woman filled with hopes, dreams, and small-town hopes of becoming big and finds herself settling for reality. The harsh kind which pushes the idea of youth becoming whatever they set their mind to as the cruelest thing an adult could ever tell a person, and it can be devastating to watch.
Specifically, Goth, as Pearl has a lengthy monologue, talking to Howard's sister about all she has done up to that point in the movie, really diving into her feelings, and in that, we see the mind of someone who is a tortured soul. She feels forsaken by God, unable to escape a life where it seems, no matter how good she is, she can't escape what feels like a punishment. On top of that, doing bad things, increasingly, is more than a distraction from a life that isn't serving her well. It feels a bit too natural, and she is scared of it. Pearl worries she isn't normal.
All of this sets up your understanding of what led to Howard and Pearl staying together so long, up until the events of "X." Since, alongside Pearl wanting to escape the farm and all she has done on it, she also wanted to find people who accepted her, loved her, adored her, and made her feel like she thinks everyone else does.
On The Fence
You May Question If This Needed To Be Made
There really isn't enough presented in "Pearl" to justify its time length. This easily could have been boiled down into a short, released on HBO Max or another platform that focuses on Pearl's failed attempts for stardom and that monologue that crafts the most vulnerable moment you may ever see from a serial killer. Because, compared to "X," there aren't quality kills, and the sexual content doesn't compensate. So pretty much, it is all about Pearl's naivety dying and her madness being allowed to take over since there is no use trying to be normal when that world seems to utterly reject her. All wrapped up in the expectation you'll get more of what was in "X" when you only get enough to understand Pearl's interest in the kids we saw in "X."
[ninja_tables id="46802″]
Ending Explained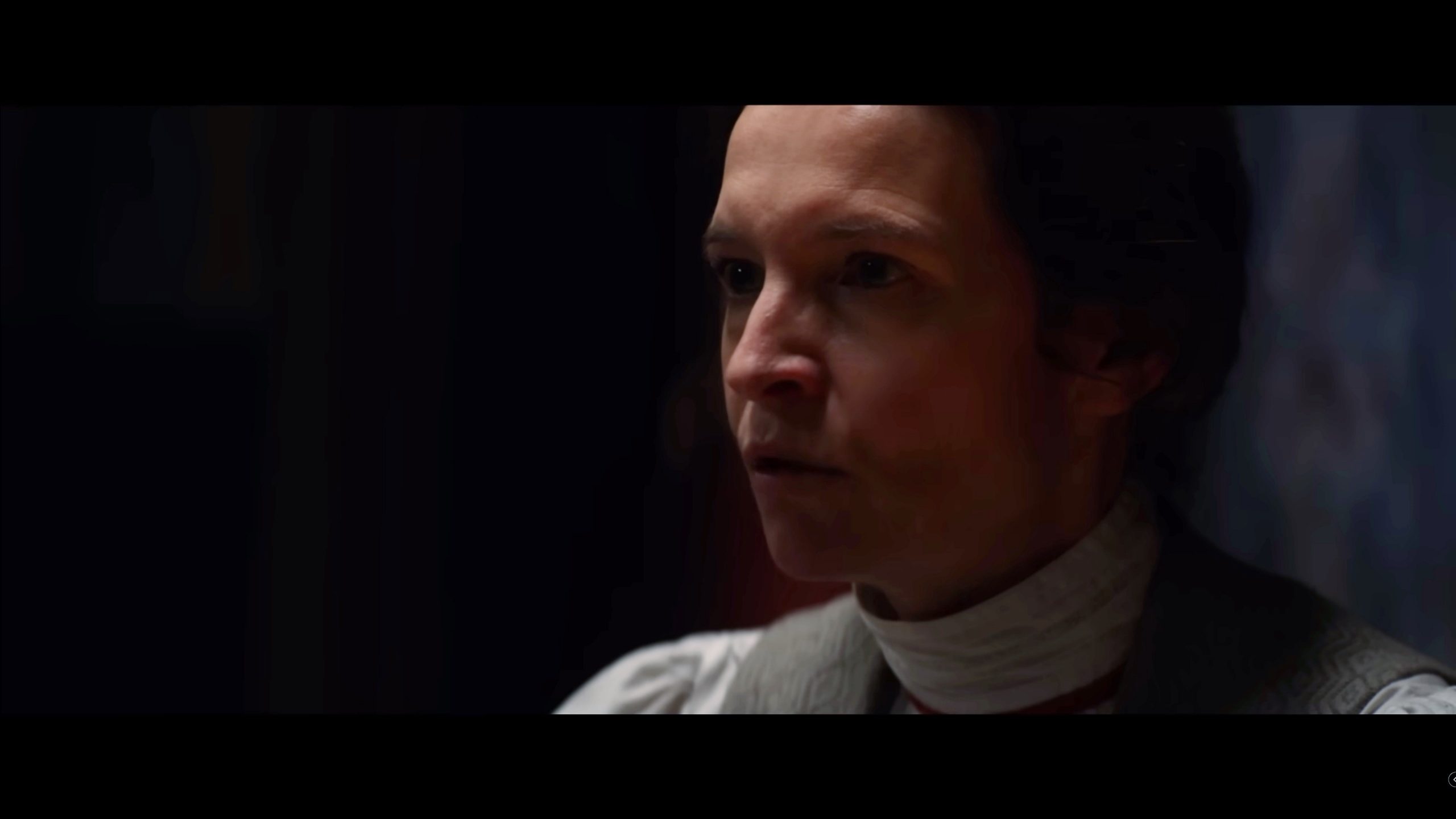 After a life in which her German mother had secluded her to the farm, Pearl met Howard, and there were hopes he'd take her away and usher her into his home. However, like Pearl, he wanted to escape his life, so he decided to leave his home to be with her, which chipped at Pearl's heart. Add him to Europe for the war, which left Pearl right back where she started.
She was trapped with her mom, Ruth, and her dad, who depended on his family to do everything for him, and made her feel guilty for having any ambition that could take her away from the farm. But, thanks to her sister-in-law, Misty, there was hope she could join a traveling dance troupe to get out. Because of a local projectionist for the movie theater, Pearl thought she could be in movies. Be it the regular kind or stag films.
However, the projectionist, once he saw Pearl's dark side, her insecurities about being left behind, after they had sex and Pearl broke her vows to Howard, he tried to leave her, and she killed him. When arguing with her momma, Pearl got into a tussle with Ruth, and Ruth accidentally got set on fire and then put in the cellar to die and rot. Poppa, as kind as he was, still was seen as an obstacle, so Pearl smothered him to death, and when Pearl didn't get the role in the troupe since she wasn't all that Misty is? Well, while Misty tried to console Pearl, all she did was give her reasons to kill her.
Though, to be fair, Misty committed the sin of asking someone how they were or trying to make them feel better without being ready to take on the weight of said action. Thus, Pearl told Misty everything from her affair to killing small animals to now full-grown people. She opened up to her, hoping for some validation that she isn't a bad person, but Misty acted as everyone else did, and with her knowing everything and not holding up her whole "Sisters-in-law got to stick together" motif, she had to die.
Now, it isn't clear if and when Howard learned about the projectionist or his sister, but when he gets home from the war, he is greeted by the corpses of his in-laws at the dinner table and a clearly cracked Pearl happy to see him. Leading to an eerie smile throughout the credits that sort of recaptures Goth's entire performance from being someone who had the potential to genuinely be happy and normal to someone faking a smile for the sake of coming off normal while she is dying inside.
Is There Sequel/ Prequel Potential?
"MaXXXine," a sequel to "Pearl" and "X" is teased after the end credits, with a Hollywood hills styled sign showing "MaXXXine."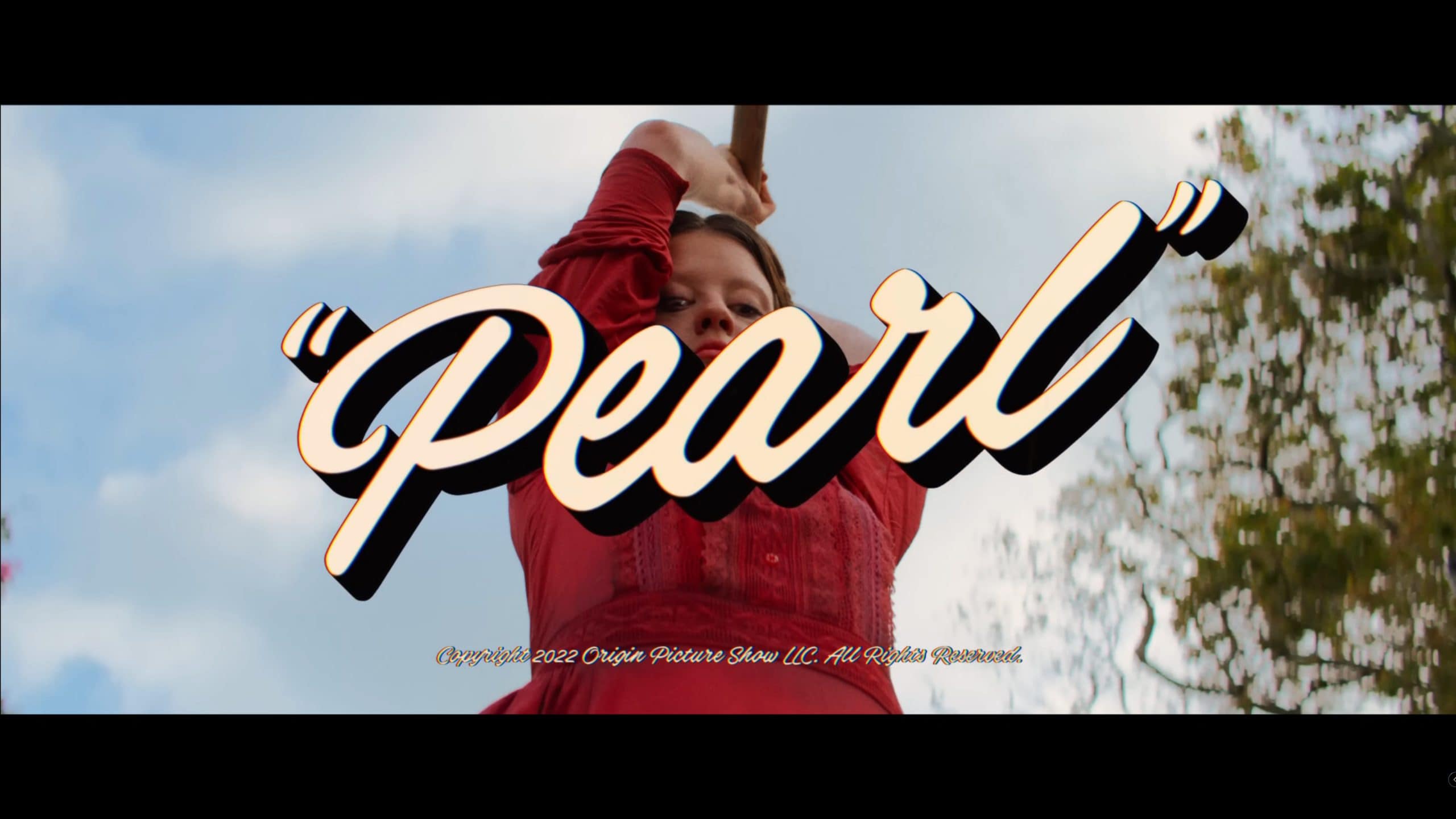 Pearl (2022) – Review/ Summary (with Spoilers)
Overall
"Pearl" may lack the same oomph that made "X" notable as a movie, but there is no denying Mia Goth in what essentially is an acting reel showcasing her talents for nearly two hours.
Highlights
Mia Goth as Pearl
Disputable
You May Question If This Needed To Be Made
Related Topics:
Alistair Sewell
,
Crime
,
David Corenswet
,
Drama
,
Emma Jenkins-Purro
,
Historical
,
Horror
,
Mia Goth
,
Rated R
,
Romance
,
Tandi Wright
,
Ti West
,
Young Adult