Mad Fate (2023) – Review/ Summary (with Spoilers)
While "Mad Fate" is bizarre and makes an effort to keep up a high level of energy as you are led to wonder when, or if, its lead may snap and kill again, after a certain point, it becomes a bore.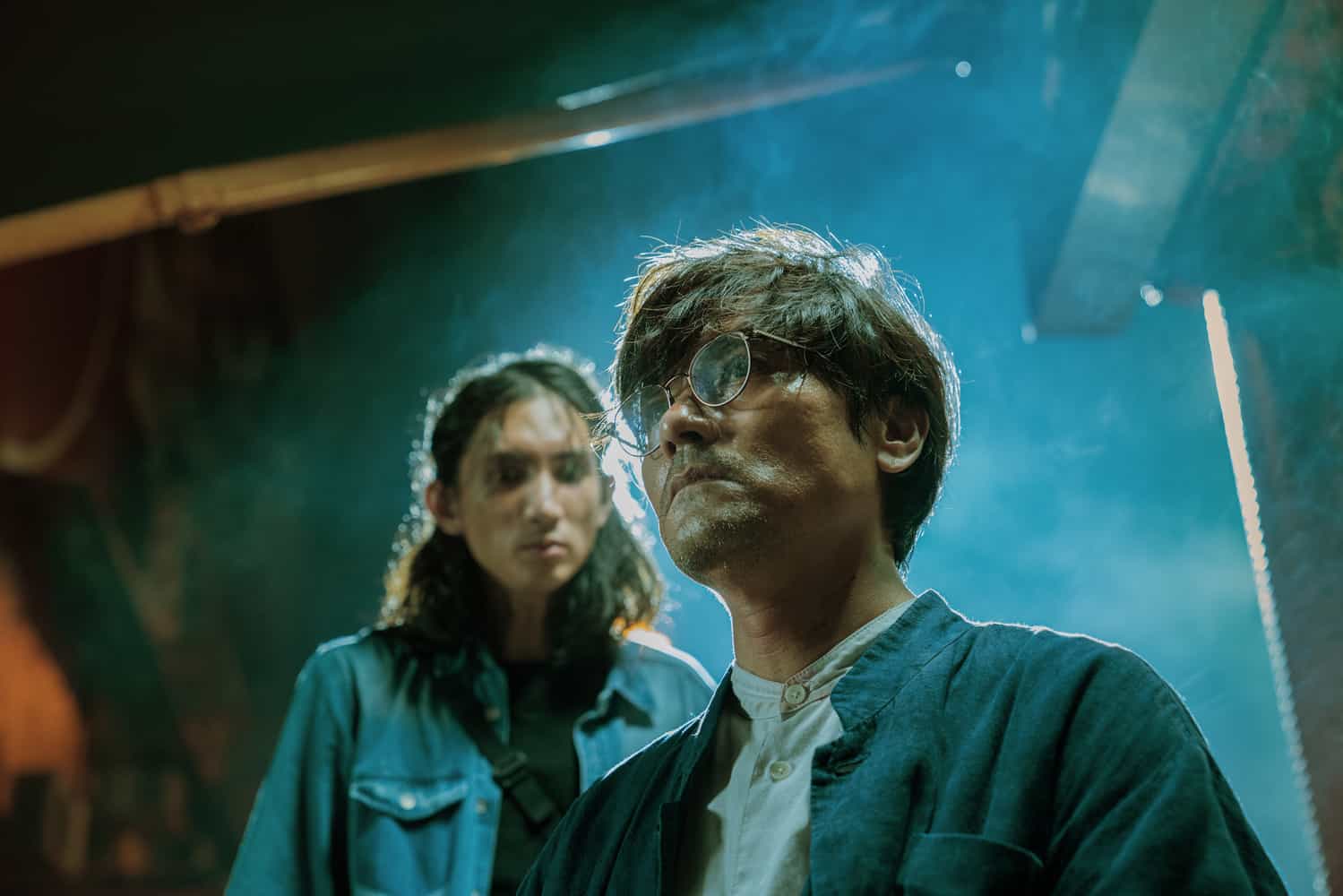 General Information
Director(s)
Soi Cheang
Screenplay By
Melvin Li, Nai-Hoi Yau
Based On
N/A
Date Released (In Theaters)
August 11, 2023
Genre(s)
Crime, Mystery, Thriller, Young Adult, Non-English (Cantonese)
Film Length
1 Hour 49 Minutes
Content Rating
Not Rated
Noted Characters and Cast
The Fortune Teller
Ka-Tung Lam
Siu Tung
Lok Man Yeung
The Cop
Ting Yip Ng
What Is "Mad Fate" Rated And Why?
"Mad Fate" is Not Rated and Contains:
Dialog: Cursing throughout
Violence: Depiction of murder, including lots of blood, as well as a scene of suicide
Sexual Content: While there is a reference to sex acts, no sex is on screen
Miscellaneous: drinking and smoking are depicted
Film Summary
This content contains pertinent spoilers. Also, images and text in this post may contain affiliate links. If a purchase is made from those sites, we may earn money or products from the company.
A fortune teller has recently been unable to save someone who ended up brutally murdered. Because of this, when he encounters Siu Tung, who was one of the witnesses, he sees this as fate, and after doing his birth chart, he tries to keep the unhinged Siu Tung from giving into fate and murdering someone – especially the cop who Siu Tung feels has been harassing him since he was 9.
Character Descriptions
Please Note: This character guide is not an exhaustive list of every cast member, and character descriptions may contain what can be considered spoilers.
The Fortune Teller
With an unfortunate family history of mental illness, the Fortune Teller is hell-bent on taking on God and fate, and through trying to change the fate of others, they hope to gain the strength to change their own.
Siu Tung
Since he was a child, Siu Tung was different. He has had the desire and interest in causing harm to animals and later people. He even went to jail because of his brutal killing of a cat. But, it seems the same cop who put him away the first time is hell-bent on catching him in the act once more and putting him away for a long time.
The Cop
A veteran cop, while he doesn't spend his days and nights hunting and stalking Siu Tung, fate keeps bringing them together at the worst of times for Siu Tung.
Review
---
Community Rating:
---
Our Rating: Mixed (Divisive)
Who Is This For?
If you love watching people descend into madness, whether it is the kind which leads to murder or someone having a mental breakdown, this is for you.
On The Fence
The Descent Into Madness Doesn't Keep The Film From Losing Its Luster
One of the struggles you may have with "Mad Fate" is that it starts off high energy, where anything can happen, and as people get murdered, and Siu Tung and the Fortune Teller begin their descent into madness, it loses its luster. For as you get used to how Lam plays a man on a mental decline, or Yeung playing a character with the desire to murder, even if it is a black cat, that hour and 49 minutes begins to become a long and arduous journey.
For as much as the Fortune Teller tries, most of his ideas are silly and not even in a comical way. So there isn't a joke that helps alleviate the time commitment. Also, being that Siu Tung's family is normal, and some want him to go to jail, and this isn't combined with the kind of writing or performance which could really drive sympathy, again, there isn't anything to keep this from feeling long in the tooth.
And eventually, there comes a point where the Fortune Teller is trying to do possessions and other wild brain ideas, and at that point, it feels like the movie was grasping at straws as much as the Fortune Teller, and you are just looking for signs the film may soon be over.
Recommendations
If you like this movie, we recommend:
Check out our movies page for our latest movie reviews and recommendations.
FAQs
Answers to some questions you may have regarding this movie:
The Reason The Movie Is Named "Mad Fate"
Because of the Fortune Teller's fight against fate by any means necessary.
Does "Mad Fate" Setup A Sequel or Prequel?
"Mad Fate" has a conclusion that makes sense and works, and as for a prequel? The film goes into enough about how things got to the point the film explores, so it isn't necessary.
Does "Mad Fate" Have A Mid-Credit or End Credit Scene?
---
Follow, Like, and Subscribe
Community Rating: 0.00% (0) - No Community Ratings Submitted (Add Yours Below)
Mad Fate (2023) Overview
Is Mad Fate Worth Watching?
Despite depictions of murder, madness, and characters on the edge of insanity, "Mad Fate" is passable.
Plot and Dialog -

74%

Character Development and Performances -

75%

Pacing -

72%

Value For Intended Audience -

73%

The Descent Into Madness Doesn't Keep The Film From Losing Its Luster -

72.5%
Disputable
The Descent Into Madness Doesn't Keep The Film From Losing Its Luster