Becky 2: The Wrath of Becky (2023) – Movie Review and Summary (with Spoilers)
---
Community Rating: 57% (1 votes)
---
This post may contain affiliate links and spoilers. Please read our disclosure policy.
---
"The Wrath of Becky" largely delivers what is to be expected—a sarcastic, violent, teenage girl killing nationalists who underestimate her.
Director(s)
Matt Angel, Suzanne Coote
Screenplay By
Matt Angel, Suzanne Coote, Nick Morris
Date Released (In Theaters)
May 26, 2023
Genre(s)
Action, Adventure, Crime, Young Adult
Film Length
1 Hour 24 Minutes
Content Rating
Rated R
Noted Characters and Cast
Becky
Lulu Wilson
Elena
Denise Burse
Anthony
Michael Sirow
DJ
Aaron Dalla Villa
Sean
Matt Angel
Darryl
Seann William Scott
Images and text in this post may contain affiliate links. If a purchase is made from those sites, we may earn money or products from the company.
Film Summary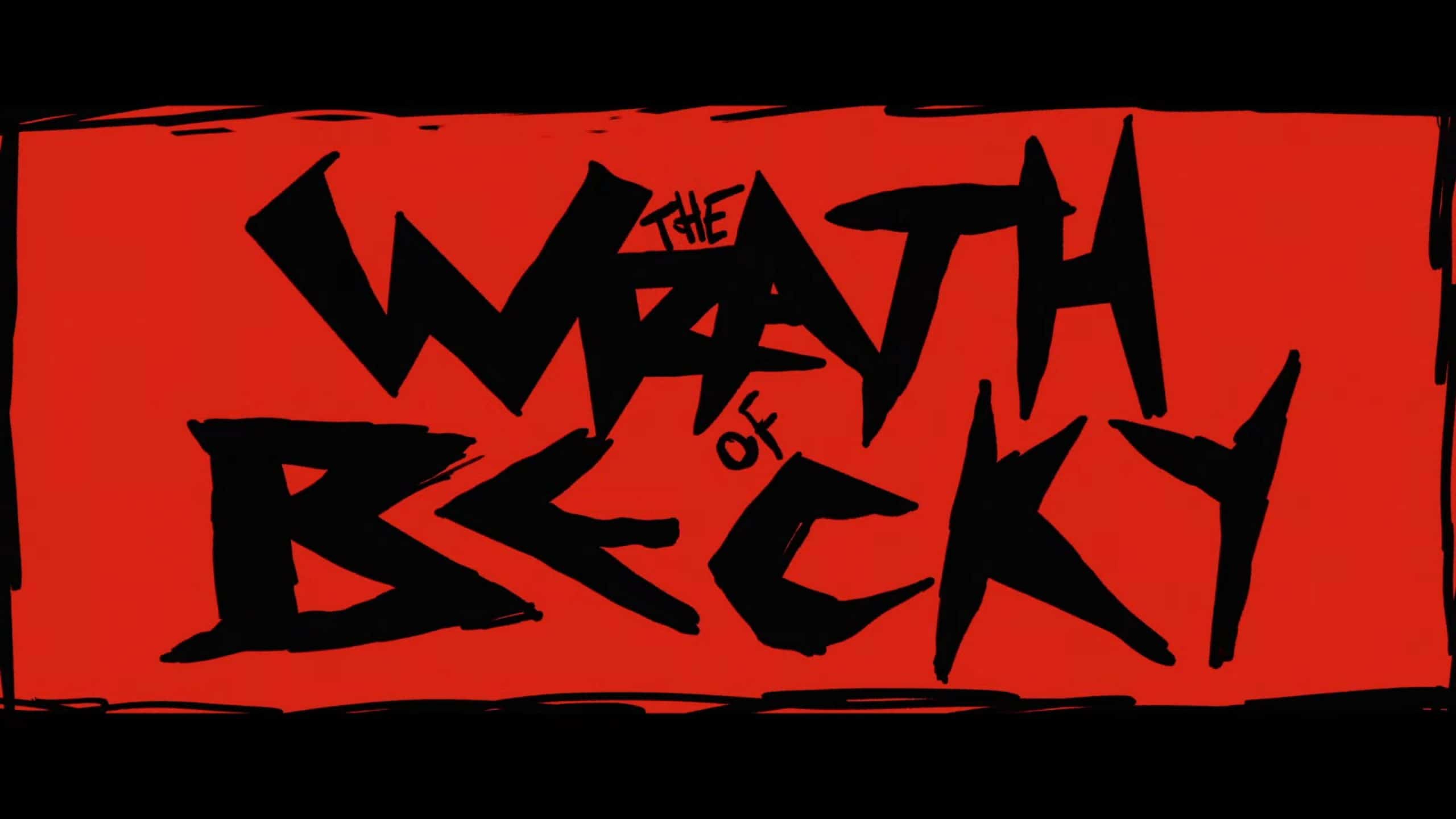 Becky has gone to and escaped foster homes with Diego by her side for two years, but upon meeting Elena, she settles down. Elena is cool and different, knows Becky is only 16, but gives her enough leeway to exist as someone with experience beyond the average 16-year-old. After all, Elena left home at 15, so, in some ways, she gets it.
However, just because Becky has found a maternal figure she likes doesn't mean she isn't the same girl unafraid to curse out and kill someone if they cross the line. Enter Anthony, DJ, and Sean. They are going to a nobleman rally hosted by a veteran named Darryl and encounter Becky at her job at a diner. Anthony, the worst of the three, pisses off Becky, so she "accidentally" causes hot coffee to drop into his lap. In retaliation, he destroys the sense of normalcy Becky has found. She decides to escalate things to the point where everyone, from Anthony to Darryl, are on her hit list, and with two years of training, she is ready for anything they are capable of.
Things To Note
Why Is "Wrath of Becky" Rated R
Dialog: Cursing throughout
Violence: Graphic violence, which includes heads exploding, gun violence (including seeing the bullet go through someone's skull and seeing the wound), and violence against animals
Sexual Content: Darryl does talk about potentially raping a woman while doing a tour in the middle east
Miscellaneous: Drinking and smoking
Character Descriptions
Please Note: This character guide is not an exhaustive list of every cast member, and character descriptions may contain what can be considered spoilers.
Becky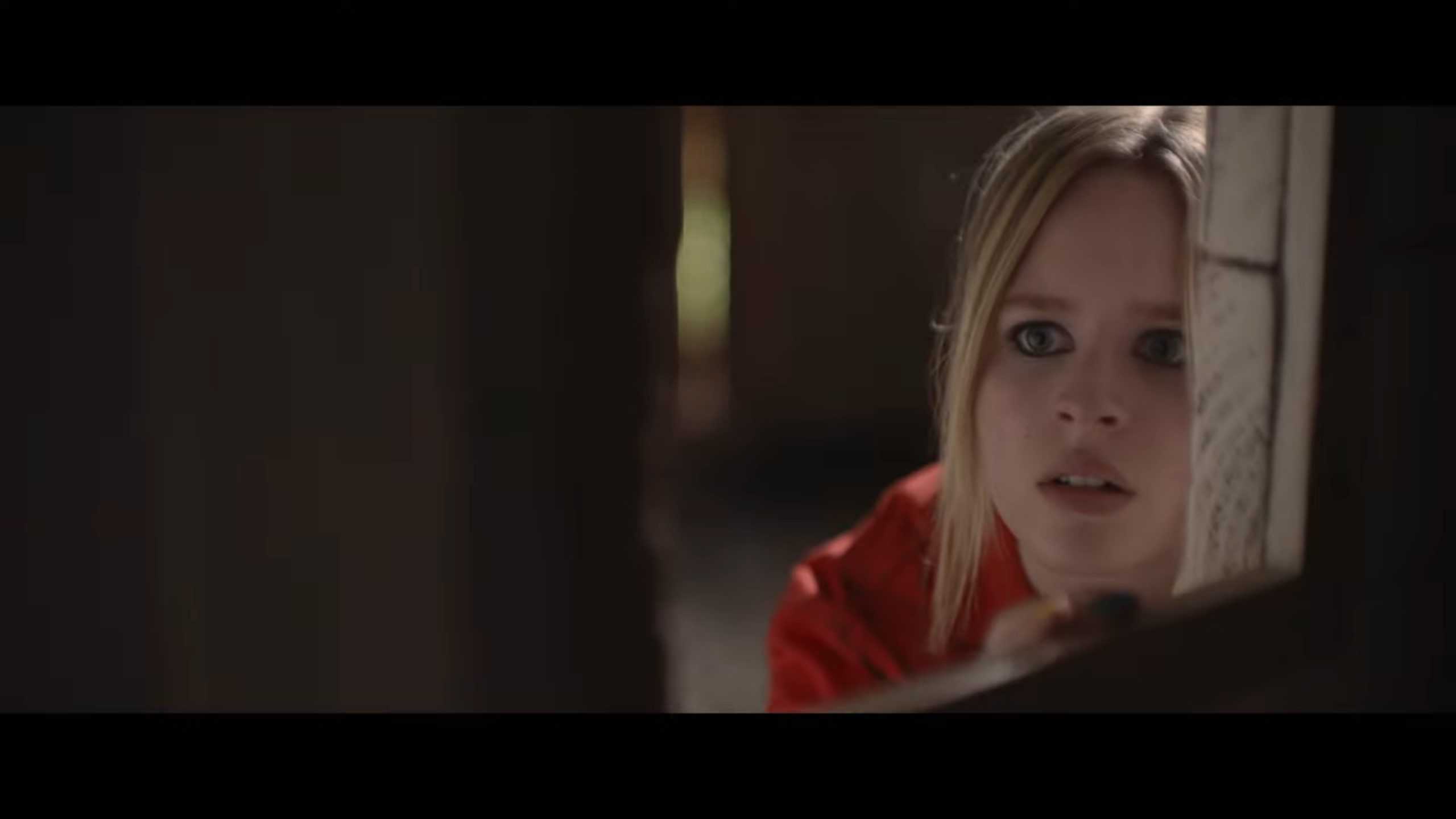 Now 16, Becky is a bit traumatized with sleep usually leading to memories of watching her mom die of cancer or her dad shot in front of her. But, after lying, stealing, and doing what she has to in order to survive and maintain her independence, she has seemingly found someone she trusts enough to allow herself to be vulnerable, a kid, and even some semblance of normal.
You May Also Know The Actor From: the original Becky, Izzy in "Wyrm," Young Shirley in "The Haunting of Hill House," and Marian Crellin in "Sharp Objects."
Elena
The youngest of four, Elena lives a quiet life, secluded in the woods, since she isn't really a people person. However, when it comes to Becky, she likes something about her and her dog Diego too, which leads to her bonding with this scrappy kid.
Anthony
Anthony is the leader of his group, who is the most misogynist of the three and most committed to being a nobleman.
DJ
DJ is a loudmouth who likes to joke around but seems ready to get violent for the noblemen's cause.
Sean
Unlike DJ and Anthony, while Sean is radicalized, he seems to not desire to go beyond rallies regarding the noblemen's cause, which causes friction within the group.
Darryl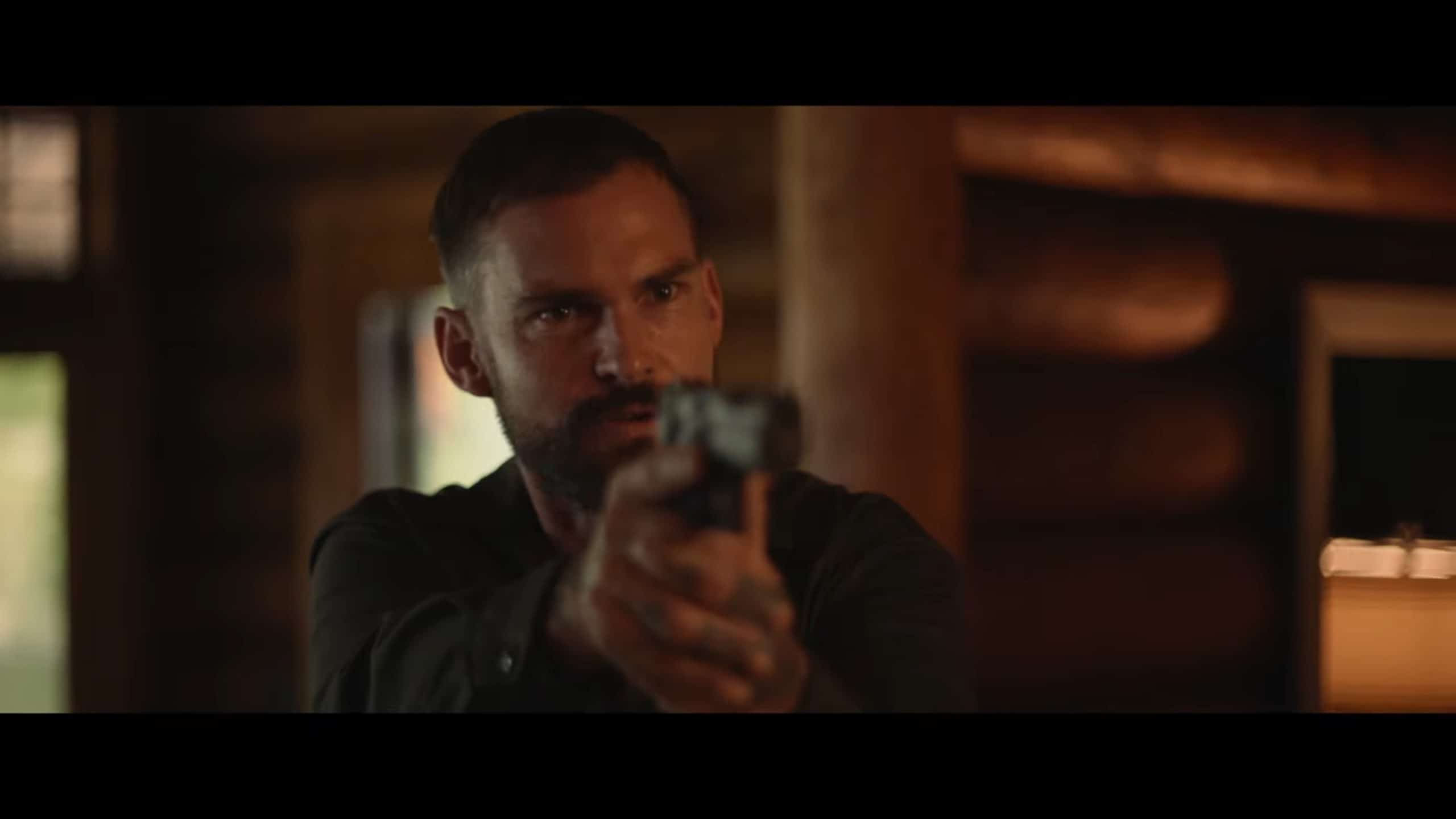 Darryl is one of the leaders of the noblemen who has plans to attack a senator due to their beliefs.
You May Also Know The Actor From: Stifler in the "American Pie" franchise
Review
Our Rating: Mixed (Divisive)
Highlights
The Violence
From heads exploding, bullet wounds, and the use of crossbows to bear traps, "The Wrath of Becky" maintains the sense that Becky is a resourceful girl and, given the time and resources, she is also formidable. Now, unfortunately, there isn't much in the way of back and forth to really make fights intense or build up any hype, but with villains like what she is dealing with, seeing them get hurt and die ends up being all you need.
Memorable Characters
Setting aside Becky, who follows in the footsteps of Hit-Girl and other young female characters with a penchant for violence, I must admit, Angel, Coote, and Morris crafted some likable and easy-to-hate characters. Elena, for example, is easy to love, but you can tell there is a darkness there. We don't get to find out the specifics, but she gets to come off as someone beyond the nice old Black lady who took in this young white girl.
As for everyone else? While the villains range from grown incels to racists, and outright misogynists, they come in different forms. Anthony is the type who comes off like because he took you on a date, he expects sex. Sean seems like the type who would join a gang in prison just for the sake of protection, and DJ just wants to let off some steam while knowing he has backup in case someone tries to fight back. Add in Darryl, who is ex-Army, and thus he is twisted because of the messed up things he has done and experienced, and while I wouldn't say if there are three more years between Becky movies I could describe the villains to you, I do feel there is progress made since the first movie.
Low Point
The Key Is An Afterthought
The one thing that didn't get resolved in the first movie was what made the key Becky's dad was killed for so important. For a few scenes, to set up a sequel, we finally learn something about the key, but the fact this whole movie wasn't about trying to understand what made that key so valuable felt like such a waste.
Questions Answered and Asked
Why Is the Film Called "The Wrath of Becky?"
Because Becky is now able to take vengeance to a whole different level because she has trained herself how to make traps, throw knives, and use weapons, which makes her anger all the more dangerous.
How Was The Twist(s) and Ending?
The twist is not that notable, and the ending? Well, it sets up a sequel that isn't the most exciting, but if it were to come out on Netflix or another streaming platform, we'd watch it as soon as we got up that morning.
Do We Learn What The Key Is For?
Yes, we do, but the journey to get the full story behind the key isn't explored in this movie but is set up to be explored in a sequel.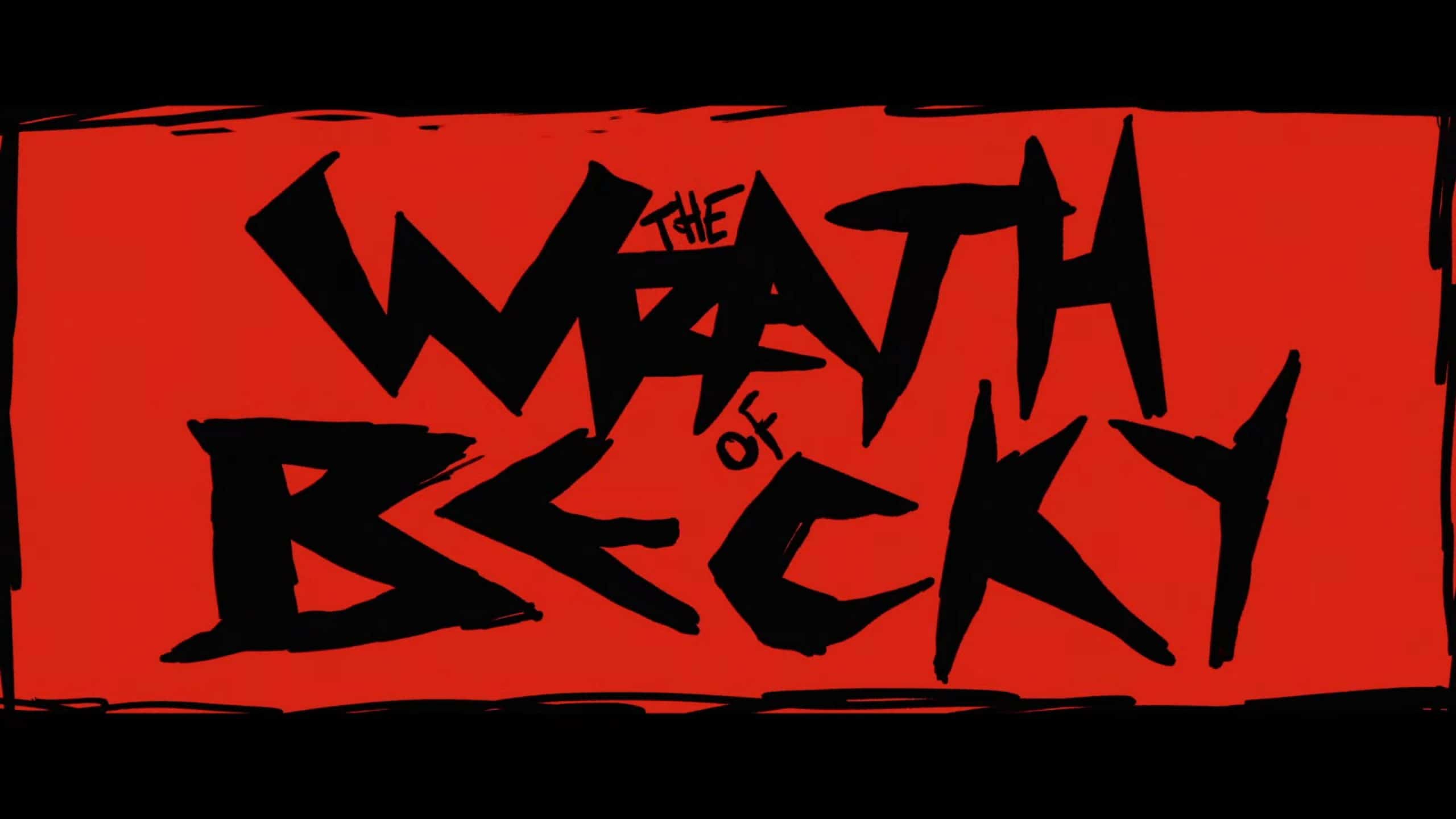 Becky 2: The Wrath of Becky (2023) – Movie Review and Summary (with Spoilers)
Overall
"Becky 2: The Wrath Of Becky" is more of the same, which can be frustrating as it dances around the one thing that could have garnered a sequel – in terms of the key which triggered Becky's journey.
Highlights
Memorable Characters
The Violence
Disputable
The Key Is An Afterthought
Related Topics:
Aaron Dalla Villa
,
Action
,
Adventure
,
Crime
,
Denise Burse
,
Lulu Wilson
,
Matt Angel
,
Michael Sirow
,
Nick Morris
,
Rated R
,
Seann William Scott
,
Suzanne Coote
,
Young Adult