Beast (2022) – Review/ Summary (with Spoilers)
---
Community Rating: 0.00% (0) - No Community Ratings Submitted (Add Yours Below)
---
This post may contain affiliate links and spoilers. Please read our disclosure policy.
---
"Beast" is an unbelievable action film that presents a meager attempt at an emotional father/daughter relationship.
Director(s)
Baltasar Kormákur
Screenplay By
Ryan Engle
Date Released (In Theaters)
8/18/2022
Genre(s)
Action, Adventure, Drama, Thriller, Family
Duration
1 Hour, 33 Minutes
Content Rating
Rated R
Noted Cast
Nate
Idris Elba
Norah
Leah Jeffries
Meredith
Iyana Halley
Martin
Sharlto Copley
This content contains pertinent spoilers.
Film Summary
Due to Nate separating from the mother of his daughters, Norah and Meredith, he wasn't an active part in his daughters' lives, even when his ex-wife got cancer. A year or more since then, he finds himself in the rural parts of South Africa, trying to reconnect with his girls and show them where their mother grew up.
Things To Note
Reason(s) for Film Rating: Cursing (Sporadically), Violence (A lot of depictions of open wounds, depiction of dead human and animal bodies, violence against animals, and gun violence), Sexual Content (None), Miscellaneous (Drinking)
Character Descriptions
Please Note: This character guide is not an exhaustive list of every cast member, and character descriptions may contain what can be considered spoilers.
Nate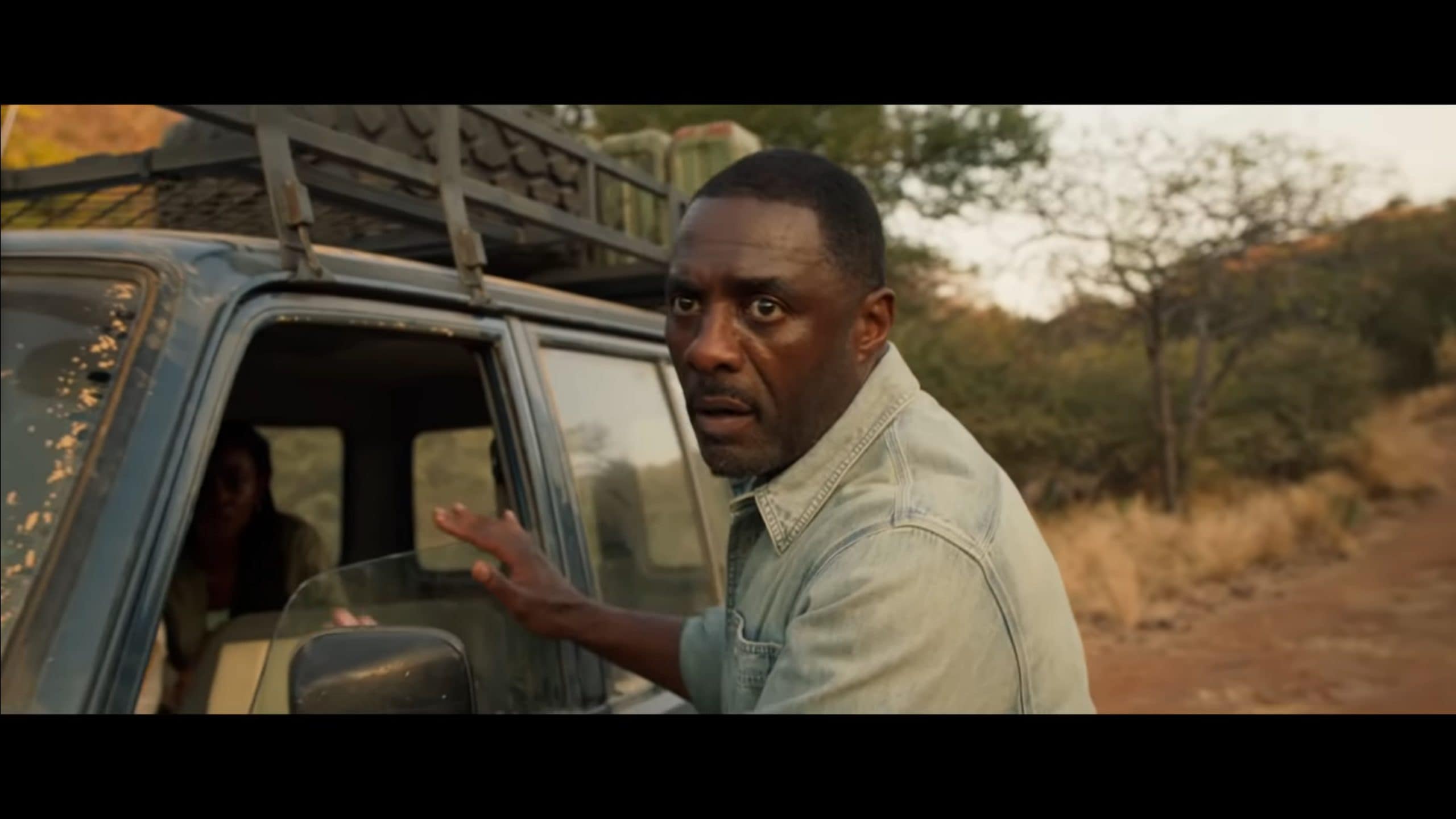 Nate is a doctor who, historically, has been known to be far more dedicated to his work than family. Which is one of many factors which led to the separation between him and his no ex-wife and the estrangement of his children.
Norah
Nate's younger daughter, Norah wasn't as aware as her sister of all that was happening between her parents, so she has a bit more faith and love for her father.
Meredith
With interest in photography, like her mom, Meredith loves that she is getting the opportunity to retrace her mom's footsteps and early work. But this trip doesn't erase all her ill will towards her father, who was not the man she needed, or Norah deserved when her mother was dying of cancer.
Martin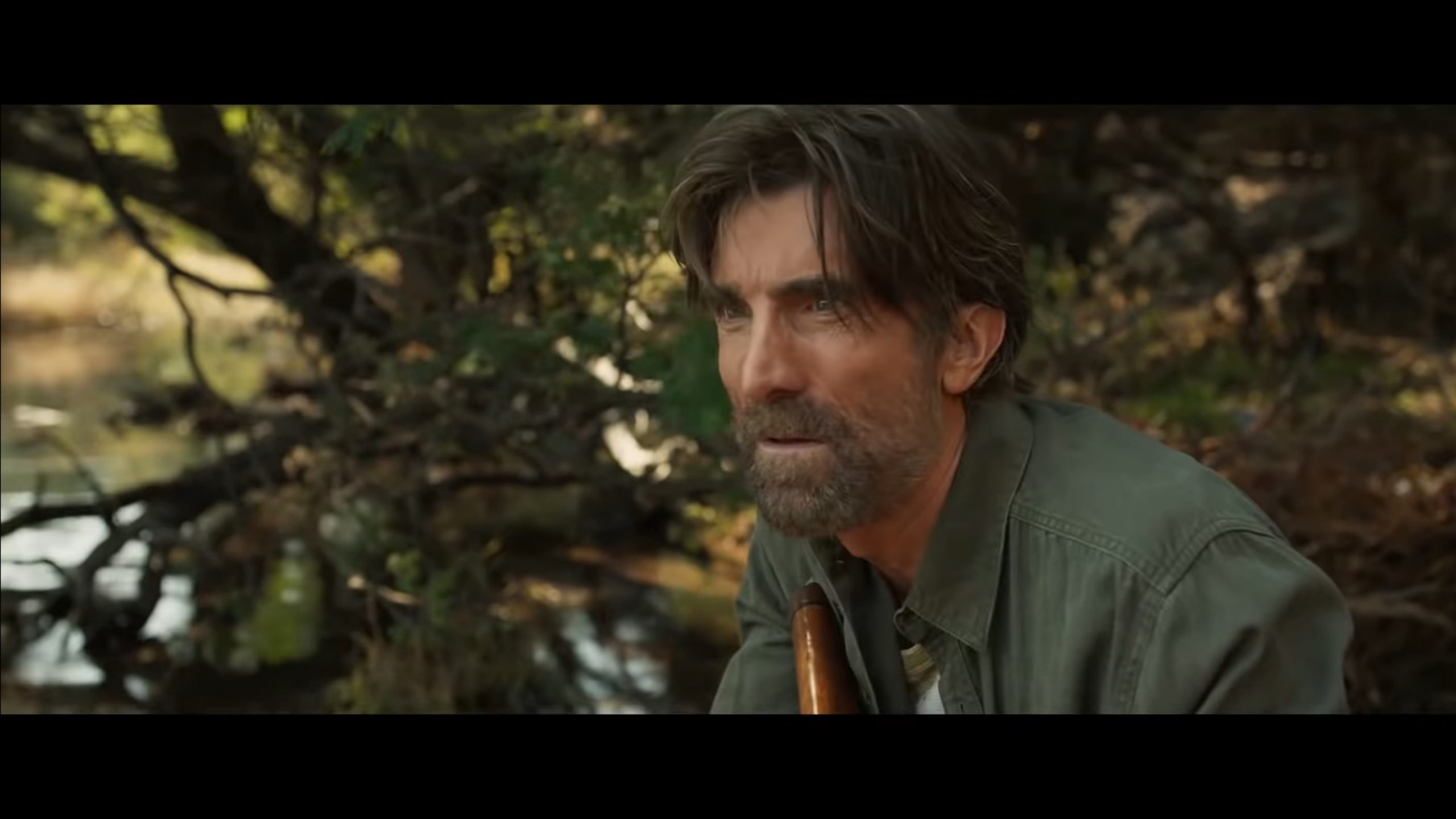 Martin is the reason Nate and his daughters' mom met, and he still works in the area where Norah and Meredith's mom is from for a local nature preserve – with a notable focus on being an anti-poacher.
Review
Our Rating: Mixed (Divisive)
Highlights
The Lion
While the lion is clearly CGI, the way it interacts with the environment and actors is probably one of the few aspects of "Beast" where you can suspend disbelief. The way it attacks people and comes out of nowhere, and just its presence, can make you a little fearful. To the point where, while you know Nate and his kids are likely to make it out alive, you may question if they will with all of their limbs intact.
Low Points
The Level You Have To Suspend Your Disbelief
The weight of a male lion is between 330 to 570 pounds, according to PBS. Idris Elba, I would think, hovers somewhere around 200 pounds. His children in "Beast," if they are even 130 pounds, especially Meredith, would be a surprise. So them fighting off a lion, who likely leans towards 400 pounds of muscle, it's hard to believe it. Especially Meredith being able to fight one off with a few kicks to the face, or Nate surviving a fight where all he has is a knife, and the lion is pouncing on top of him, full-on hitting Nate with his paws, and seemingly having Nate within his jaws.
On The Fence
The Attempt To Have A Touching Story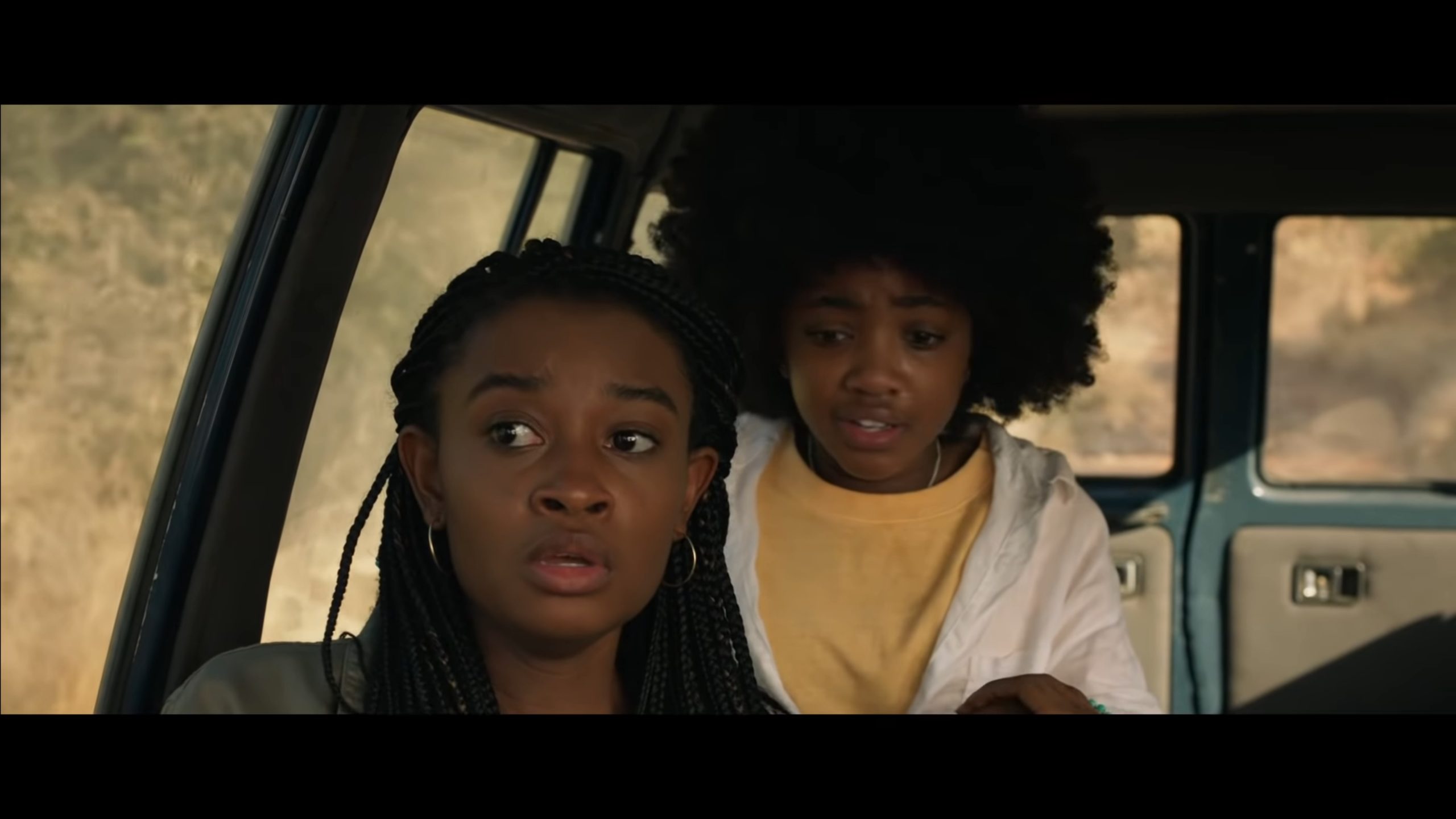 You can see a valiant effort to really address Meredith's feelings regarding her father deciding to leave her mother and make her and her little sister collateral damage. We see it every time she tries to throw Norah into the situation to make Nate feel bad and maybe get Norah on her side. It's clear when she points out Martin, within a few minutes, has invested more in her interest in photography than Nate has for more than a year. All of this and more pushes you to see there is supposed to be an underlying relationship in deep need of repair.
The problem is that the film focuses more on Nate playing a hero than a father. At least beyond the role of protector. As for nurturing and a bond beyond trauma? That is not what "Beast" wanted to do. So at the end of the day, whatever form of healing you can fathom seems more based on Meredith's fear of losing yet another parent than Nate truly showing he hears her and wants to improve their relationship.
[ninja_tables id="46802″]
Ending Explained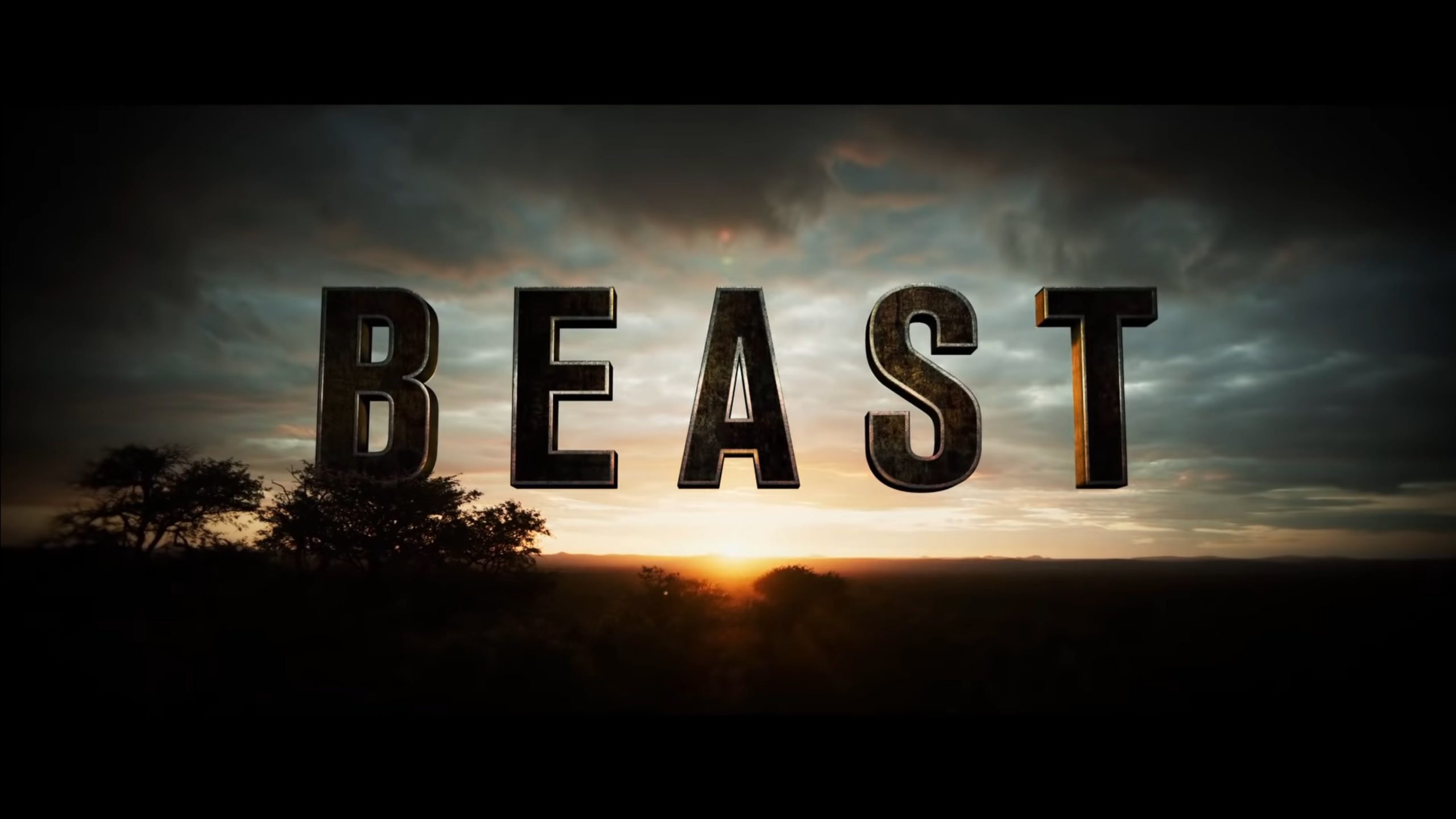 After nearly two days of fighting off this lion, which lost its pack thanks to poachers, Martin dies, trying to kill the lion by fire, and Nate and Meredith have notable leg wounds. Thankfully, Nate was able to steal the vehicle of a poacher killed by the lion and go to a local abandoned school which did have some medical supplies, thanks to the poachers setting up a base camp there.
However, no sooner than Nate finding the supplies, disinfecting Meredith's wound, and putting pressure on it, the lion, with bullet wounds and a charred mane, shows up. From what it seems, something about Nate just gets under his skin. Be it because he looks like the rest of the poachers, because Nate shot at him once, or the lion, sans Martin, wants no human to walk within its territory alive.
Either way, Nate draws the lion away from his children and into an area where an intact pack of lions, two of which were raised by Martin, watches as the "Beast" lion and Nate fight. Mind you, when the lion is biting Nate, clawing at him, dragging him, originally, they watch like this is a fight within the Roman Colleseum. But once it becomes clear Nate is going to die, the two male lions step in, double team the one Nate was fighting, and kill it off-screen.
Thus leaving Nate alive with a notable amount of cuts, but within days or weeks, he was able to walk around with a cane and join his daughters at a tree that his ex-wife made a notable photograph at.
Is There Sequel/ Prequel Potential?
It's easy to imagine a prequel if "Beast" removed Nate fighting a lion or any animal and just focused on the disintegration of his marriage.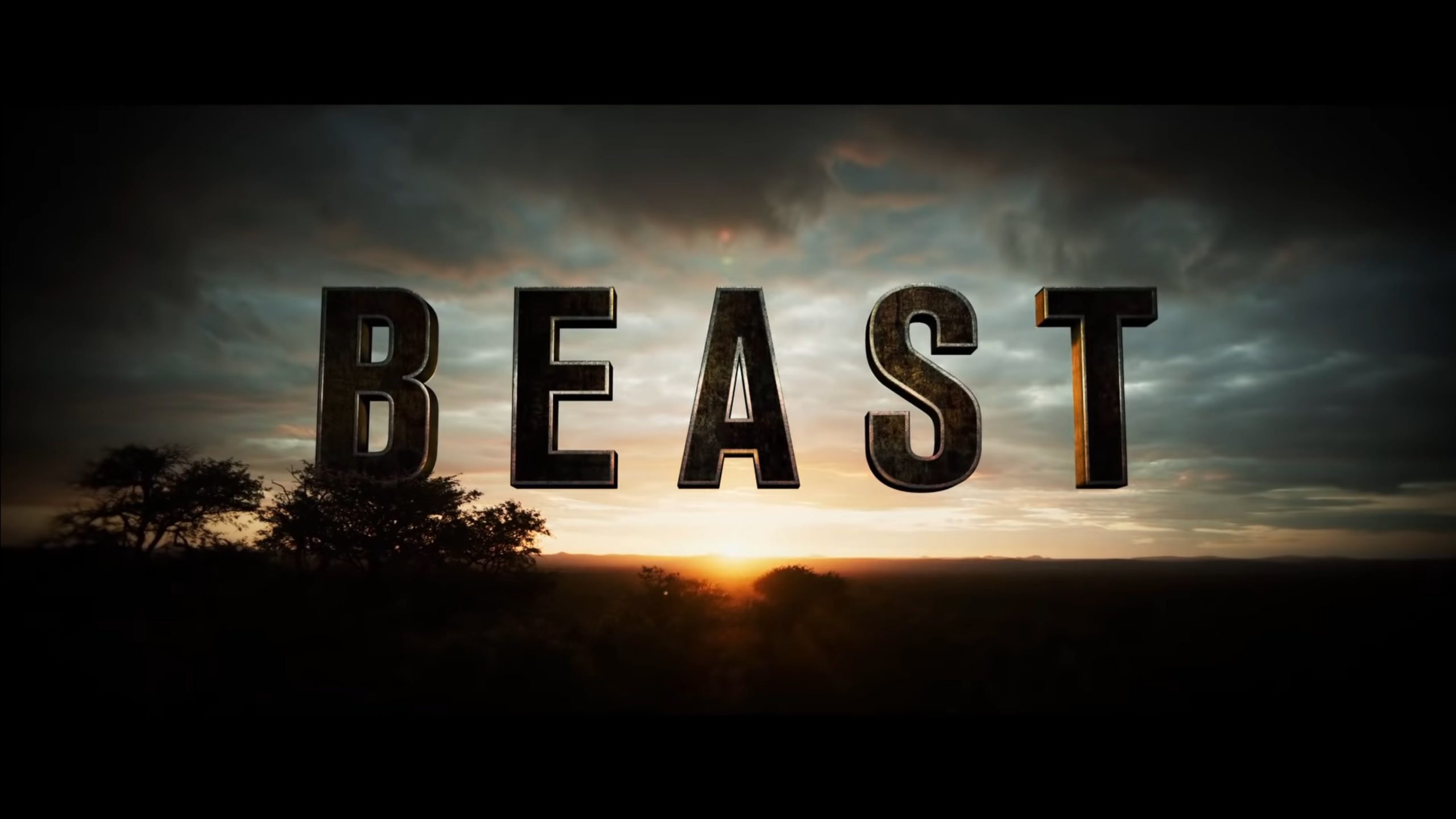 Beast (2022) – Review/ Summary (with Spoilers)
Overall
"Beast" seemingly wanted to just focus on Idris Elba fighting a lion, but with realizing that they needed more than the implausibility of him winning, they threw in a storyline about a father with a strained relationship with his kids. Which they only pay enough time to so that plot can be established but not truly explored and resolved.
Disputable
The Level You Have To Suspend Your Disbelief
The Attempt To Have A Touching Story
Related Topics:
Action
,
Adventure
,
Baltasar Kormákur
,
Drama
,
Family
,
Idris Elba
,
In Theaters
,
Iyana Halley
,
Leah Jeffries
,
Rated R
,
Ryan Engle
,
Sharlto Copley
,
Thriller